Afghanistan
U.S. Cuts Afghan Development Aid By Half
[Tolo News] Following news that the U.S. would cut 50 percent of its planned development aid to Afghanistan this year, Chairman of the Afghan Chamber of Commerce & Industries (ACCI) Mohammad Qurban Haqjo on Thursday warned that the consequences for the Afghan economy could be "catastrophic".

The Afghan economy is still heavily reliant on foreign financial aid, and the U.S. remains one of the largest donors. However,


denial ain't just a river in Egypt...


when the White House requested 219 billion USD in development funds for Afghanistan in the annual budget, the U.S. Congress voted to approve only half of that amount.

"The aid reduction could be catastrophic to Afghanistan's economic growth, because the country isn't even able to meet its budget with domestic resources," ACCI Chairman Haqjo said. "So we need the U.S.' long term cooperation and the Afghan government should deal with the matter seriously."

The 50 percent aid reduction is expected to have a drastic effect on development and infrastructural programs.

Some, including Presidential candidate Abdullah Abdullah


... the former foreign minister of the Northern Alliance government, advisor to Masood, and candidate for president against Karzai. Dr. Abdullah was born in Kabul and is half Tadjik and half Pashtun...


, were quick to point the blame at the current government, and the policies of President Hamid Maybe I'll join the Taliban Karzai
... A former Baltimore restaurateur, now 12th and current President of Afghanistan, displacing the legitimate president Rabbani in December 2004. He was installed as the dominant political figure after the removal of the Taliban regime in late 2001 in a vain attempt to put a Pashtun face on the successor state to the Taliban. After the 2004 presidential election, he was declared president regardless of what the actual vote count was. He won a second, even more dubious, five-year-term after the 2009 presidential election. His grip on reality has been slipping steadily since around 2007, probably from heavy drug use...
for the U.S.' belt-tightening.

"The aid reduction will have negative impacts on Afghanistan's economic growth, on administrative affairs, security, and people's lives, unfortunately, these are the outcomes of the personal decisions and policies of the President," Presidential candidate Abdullah Abdullah said.

Although the U.S. has seen budget trimming become a common theme in its fiscal policy over a number of years, the most recent cut in Afghan aid is hard to divorce entirely from the rocky relations Kabul and Washington have seen recently.

With President Karzai refusing to sign the Bilateral Security Agreement (BSA), which would provide the legal framework for a continued U.S. military presence in Afghanistan, U.S. officials have warned that America's support for Afghanistan is not unconditional. Washington has pushed Karzai to sign the deal, but he has refused citing new preconditions that U.S. officials have shown no interest in meeting.

Last week, tensions flared over a joint U.S.-Afghan forces operation in Ghorband District of Parwan province after a number of

non-combatants were killed

by an air raid called in to support ground troops pinned down by

myrmidon

s. U.S. officials and many Afghan leaders expressed remorse about the civilian deaths, but said the operation was an overall success, having lead to the deaths and capturing of a large group of

bully boy

s.

Karzai, however, damned the operation, despite it being approved by his own security officials, and drove a larger wedge in relations with Washington.

Whether the U.S. Congress intended the slash in development aid to be a caution to Karzai and other Afghan leaders is up for debate, but either way it will certainly have a major impact on Kabul's plans for the coming year.

Posted by: Fred || 01/24/2014 00:00 || Comments || Link || E-Mail|| [544 views] Top|| File under:
Africa North
Third blast heard in Cairo area
A crude device exploded near a police station in a Cairo suburb on Friday, security sources said, hours after a car bomb killed at least four people and a second explosion in the capital killed a police officer.
Posted by: g(r)omgoru || 01/24/2014 07:51 || Comments || Link || E-Mail|| [311 views] Top|| File under:
Egypt: Motorcycle Gunmen Kill Five Police Officers
[Ynet] Masked

gunnies

riding

cycle of violence

s killed five Egyptian

coppers

in an attack on a checkpoint south of Cairo on Thursday, the Interior Ministry said.

The attack in the province of Beni Suef, 100 km (62 miles) south of Cairo, was carried out by men riding two

cycle of violence

s, a ministry statement said. "They opened fire heavily on the forces at the checkpoint," the statement said. Two

coppers

were

maimed

.
No one immediately

grabbed credit

for the attack but Egypt has seen a sharp rise in drive-by shootings and attacks targeting police and the military in the aftermath of the popularly-backed coup last July in which the army ousted Islamist president Mohammed Morsi
...the former president of Egypt. A proponent of the One Man, One Vote, One Time principle, Morsi won election after the deposal of Hosni Mubarak and jumped to the conclusion it was his turn to be dictator...
Posted by: trailing wife || 01/24/2014 00:00 || Comments || Link || E-Mail|| [403 views] Top|| File under:
Tamenhint airbase remains under Qaddafi loyalist control as Sebha clashes continue
[Libya Herald] Sporadic

festivities

continued in Sebha last night between Qadaffy loyalists and the army, with a large

kaboom

reported at a military ammunition store.

Tamenhint Airbase remained, for another night, under the control of loyalists, who retook the military airport from government forces on Monday morning.

Sebha's military commander, Mohammed Al-Ayat Al-Busaifi, told the Libya Herald that intermittent fighting between the pro-Qadaffy forces and the Army had continued in and around Sebha last night. There was also a large

kaboom

at an ammunition store near the barracks of the army's Six Brigade, he added. No-one was injured in the blast.

Busaifi said that Tamenhint Airbase remained in the hands of Qadaffy supporters and that no revolutionary brigades or reinforcements had arrived to drive them out.

This morning, the situation in Sebha was relatively stable. The head of the reconciliation committee delegation which arrived in Sebha two weeks ago, Mohammed Mubasher, said: "We can't say for sure that things have calmed down completely but we're making swift progress in mediation efforts and expect army troops and revolutionary brigades to arrive very soon."

Head of Sebha Local Council, Ayoub Al-Zaroug, said things were tense but relatively quiet, with only intermittent gunfire still being heard.
Posted by: Fred || 01/24/2014 00:00 || Comments || Link || E-Mail|| [281 views] Top|| File under: Arab Spring
Death toll from south Libya tribal clashes hits 68
[Ynet] An official at a hospital in southern Libya says two weeks of fighting between tribes, government soldiers and former loyalists of Muammar Qadaffy


...Custodian of Wheelus AFB for 42 long years until he was ejected from the gene pool by his indignant citizens...


has killed at least 68 people.

Abdullah Wahida, the head of Sabha Hospital in the southern city, gave the casualty figure to The

News Agency that Dare Not be Named

on Thursday. He said at least 128 people have been

maimed

in violence that saw the hospital shelled.
Posted by: trailing wife || 01/24/2014 00:00 || Comments || Link || E-Mail|| [333 views] Top|| File under:
Egyptian Student Killed in Campus Clashes
[An Nahar] Clashes between rival Egyptian students at a university in Alexandria killed at least one student on Thursday, a supporter of ousted Islamist president Mohammed Morsi
...the former president of Egypt. A proponent of the One Man, One Vote, One Time principle, Morsi won election after the deposal of Hosni Mubarak and jumped to the conclusion it was his turn to be dictator...
, police said.

The student was killed when pro-Morsi protesters clashed with their opponents at Alexandria University, the police in the Mediterranean city said in a statement.

Police said they did not intervene in the

festivities

but set up a security cordon outside the university.

Morsi's supporters have used campuses as relative safe havens for protests, after a police crackdown on his

Moslem Brüderbund

killed more than 1,000 people across Egypt following his overthrow in July.

Police had repeatedly denied their involvement in several deaths during campus protests, but protesters accuse them of using lethal force.
Posted by: Fred || 01/24/2014 00:00 || Comments || Link || E-Mail|| [220 views] Top|| File under: Arab Spring
Four Islamists Killed South of Algiers
[An Nahar] The Algerian army killed four armed Islamists overnight in an ambush south of the capital, the defense ministry announced Thursday.

"During an operation carried out by a unit of the ANP (Algerian army)... four

gunnies

were eliminated at around midnight, during an ambush" on a road near Berrouaghia, in the Medea region, 120 kilometers (75 miles) south of Algiers, the ministry said.

Weapons recovered by the soldiers included a Kalashnikov assault rifle, a Simonov semi-automatic rifle and two grenades.

Last week, the ministry said two jihadist

faceless myrmidons

were killed in a mountainous part of Medea, which was a heartland of the Islamist insurrection during the devastating civil war of the 1990s.

Posted by: Fred || 01/24/2014 00:00 || Comments || Link || E-Mail|| [224 views] Top|| File under: al-Qaeda in North Africa
Bangladesh
Hindu idols damaged in Barisal, Sylhet
[Dhaka Tribune] Unidentified miscreants damaged seven idols of Hindu Gods and Goddesses in Barisal and Sylhet yesterday.

In Barisal, four idols were damaged at a Hindu temple located in the Maddhya Rajarchar area of Charmonai union before the dawn.

Bijoy Krishna Haldar, president of Maddhya Rajarchar Durga-Kali Mandir, said he found the idols of Saraswati, Kartik and Ganesh partially damaged when he went to the temple early in the morning.

Police were informed of the matter but no case was filed until yesterday evening.

Meanwhile,


...back at the shouting match, a new, even louder, voice was to be heard...


miscreants vandalised three Hindu idols at two temples in Sylhet, the first temple located in the divisional city while the second was in Dakshin Surma upazila. Additional Deputy Commissioner of Sylhet Metropolitan Police Md Ayub said police were trying to detain the individuals responsible for the attacks.
Posted by: Fred || 01/24/2014 00:00 || Comments || Link || E-Mail|| [489 views] Top|| File under: Jamaat-e-Islami
Caribbean-Latin America
Brother, Nieces of Owner of Phone Number on STL List Killed in Peru
[An Nahar] A Lebanese man and his two daughters were

bumped off

in mysterious circumstances in Peru in Latin America , media reports said on Thursday.

According to Voice of

Leb

radio (93.3), Rouhad Ezzeddine, who is in his forties, was found shot to death along with his two daughters Zainab and Leila at their house in Peru. The details of their death were unclear.

The family hails from the southern town of Kafra.

Meanwhile,


...back at the abandoned silver mine, the water was up to Jack's neck and still rising. And then he smelled the smoke...


al-Jadeed television revealed on Thursday evening that Rouhad Ezzeddine is the brother of M. Ezzeddine, whose phone number was included in the list of numbers that were used in the

liquidation

of former Prime Minister Rafik Hariri, according to the Special Tribunal for

Leb

,

M. Ezzeddine confirmed that he has owned the phone number that ends with 967 since 2002, according to al-Jadeed.

The number was mentioned in the list of phone numbers presented in the trying session of the four suspects accused of assassinating Hariri at The Hague.

These numbers are owned by Lebanese nationals and were put in service a while before Hariri's

liquidation

.

The incident comes day after Lebanese woman Assil Ali Srour, 20, from the southern town of Batoulieh was killed in mysterious circumstances in the the state of Michigan in the United States.

On Tuesday LBCI television reported that Hussein al-Saghir, 30, from the southern town of al-Khrayeb was also killed in the United States.

He was shot during a robbery at a gas station in the city of reliably Democrat Chicago, aka The Windy City or Mobtown
... home of Al Capone, a succession of Daleys, Barak Obama, and Rahm Emmanuel,...
where he works with his brother.

His brother survived the crime.
Posted by: Fred || 01/24/2014 00:00 || Comments || Link || E-Mail|| [636 views] Top|| File under: Hezbollah
Down Under
Global Money-Laundering Ring Funding Hizbullah Busted by Australian Police
[An Nahar] Australian police revealed Thursday they had cracked a major global money-laundering ring with operatives in more than 20 countries and funds syphoned off to groups reported to include Hizbullah.

The Australian Crime Commission said more than Aus$580 million (US$512 million) of drugs and assets had been seized, including Aus$26 million in cash, in a year-long sting codenamed Eligo targeting the offshore laundering of funds generated by outlaw

cycle of violence

gangs, people-smugglers and others.

According to the ACC, the operation had disrupted 18 serious and organised crime groups and singled out 128 individuals of interest in more than 20 countries, tapping information from agencies including the United States Drug Enforcement Administration.

Eligo saw 105 people placed in durance vile
Book 'im, Mahmoud!
on 190 separate charges and resulted in the closure of three major clandestine methamphetamine labs and Australia's largest-ever urban hydroponic cannabis hothouse in Sydney last November.

"The task force focused on high-threat money laundering activities and, as a result, revealed a range of different crime types which has led to these extraordinary outcomes," said Australia's Justice Minister Michael Keenan.

"Seizing more than $550 million worth of drugs and cash is a significant blow to the criminal economy," he added.

Legitimate international cash wiring services were a major focus of the operation, with the government's anti-laundering agency AUSTRAC saying they had been identified as at "high risk of being exploited by serious and organised crime groups".

According to a Fairfax media expose on the operation, criminals targeted foreign nationals and students in Australia awaiting remittances from overseas, hijacking the transaction by depositing dirty money to the payee and then taking the cash wired from offshore.

Fairfax said at least one of the exchange houses used in the Middle East and Asia delivered a cut from every dollar it laundered to Hizbullah, which is banned as a terrorist organization in Australia.

"It was just never-ending," said ACC acting chief Col Blanch. "We were regularly finding bags of $500,000 and $400,000."

Organised crime is estimated to cost Australia Aus$10-15 billion per year by the ACC, with drugs, money-laundering, fraud, firearms and high-tech cyber offences the major issues.

Profits from transnational organised crime were estimated at US$870 billion in 2009 -- the latest available data -- according to the ACC's 2013 report into the sector. That represented about 1.5 percent of global GDP at the time.
Posted by: Fred || 01/24/2014 00:00 || Comments || Link || E-Mail|| [514 views] Top|| File under: Hezbollah
India-Pakistan
Accidental car boom in Peshawar kills six
[DAWN] At least six people were killed and eight injured Thursday when a bomb went kaboom! in a vehicle at a car workshop on the outskirts of Beautiful Downtown Peshawar


...capital of Khyber Pakhtunkhwa (formerly known as the North-West Frontier Province), administrative and economic hub for the Federally Administered Tribal Areas of Pakistan. Peshawar is situated near the eastern end of the Khyber Pass, convenient to the Pak-Afghan border. Peshawar has evolved into one of Pakistan's most ethnically and linguistically diverse cities, which means lots of gunfire.


, police officials said.

According to SP Peshawar Rahim Shah, the blast completely destroyed the white Suzuki Alto parked inside the car workshop near Scheme Chowk area of the

lovely provincial capital

.

Shah said bomb disposal experts estimated that around 25 to 30 kilograms of

kaboom

were fitted inside the car when it went kaboom!.

Television footage showed that several vehicles were destroyed by the

kaboom

and rescue workers and

coppers

searching through the rubble. The blast created a crater more than seven feet wide and two feet deep at the site of the

kaboom

.

SP Shah said that there was a possibility that the car was being fitted with an improvised

bomb

and went kaboom! prematurely. He, however, said that BDS experts were still carrying out their investigation.

The injured were taken to the Lady Reading Hospital for emergency treatment. According to officials at the LRH, six bodies had been brought to the hospital.

A

front man

for the government-run hospital said two of the inured were

at death's door

.

No

myrmidon

group has so far

grabbed credit

for the blast, which follows a recent surge in Taliban violence targeting the military.
Posted by: Fred || 01/24/2014 00:00 || Comments || Link || E-Mail|| [677 views] Top|| File under: TTP
Israel-Palestine-Jordan
US official downplays 'Qaida plot to bomb embassy'
A US official downplayed on Thursday a Shin Bet announcement of an uncovered al-Qaida plot to attack the American Embassy in Tel Aviv, calling the cell's plans "aspirational," although the official did not rule out the possibility of danger.


Imagine the attack would have succeeded---what would we hear about "the value of Israel as an ally etc..."?.
Posted by: g(r)omgoru || 01/24/2014 07:21 || Comments || Link || E-Mail|| [635 views] Top|| File under:
Syria-Lebanon-Iran
Nearly 1,400 Dead Since Syria Rebel-Jihadist Clashes Began
[Ynet] Nearly 1,400 people have been killed in Syria since

festivities

between rebel forces and the jihadist Islamic State of Iraq and al-Sham erupted this month, a monitor said Thursday.

"The number of people killed in fighting between the Islamic State of Iraq and al-Sham and Islamist and rebel forces since January 3 has risen to 1,395," the Syrian Observatory for Human Rights said.
Posted by: trailing wife || 01/24/2014 00:00 || Comments || Link || E-Mail|| [280 views] Top|| File under: Islamic State of Iraq & the Levant
PSP Official Shot Dead in Aley
[An Nahar] The body of a Progressive Socialist Party official was found on Thursday in the Mount

Leb

town of Aley, the state-run National News Agency reported.

"The body of Sami Marroush was found inside his car in the Aley area of Ras al-Jabal," the NNA detailed, noting that he was a former official of internal affairs in the party.

The same source revealed that Marroush's body had gunshot injuries from a hunting rifle.

Meanwhile,


...back at the revival hall, the congregants were being herded into the paddy wagon...


OTV said two bullets in the head and in the lower abdomen killed Marroush.

He was PSP leader MP Walid Wally Jumblat
...
Druze politician, head of the Progressive Socialist Party, who's been on every side in Leb at least four times. He'll sell you his friends for a dollar, but family comes higher because of shipping and handling...
's adviser, according to OTV.

The NNA said Jumblat contacted security and judicial authorities, reiterating his trust in these bodies "that rushed to do their jobs after the crime to uncover the details behind it and adopt all necessary procedures."

"We will wait for the results of the investigation and for arresting and trying the perpetrators," he stressed.

"We call for calm after the incident," he added.

MP Akram Shehayeb refused to accuse anyone of killing Marroush.

"The concerned agencies are carrying out their duties to the fullest. We urge supporters to remain calm," he told al-Jadeed television.

OTV noted that PSP supporters blocked al-Sham road in Shwit in protest at Marroush's death.
Posted by: Fred || 01/24/2014 00:00 || Comments || Link || E-Mail|| [231 views] Top|| File under:
Abdullah Azzam Brigades Terrorist Killed in Bekaa Clash
[An Nahar] The army said Thursday that a Paleostinian suspect who was killed during a clash in the eastern Bekaa Valley was a member of an al-Qaeda-linked group.

Ibrahim Abdul Mohti Abou Maaileq, known as Abi Jaafar, succumbed to his wounds in hospital on Wednesday, the army said.

He was shot after he attempted to flee a checkpoint the military had erected in an attempt to stop him.

Abi Jaafar, who is a member of the Abdullah Azzam Brigades


... Leb's current al-Qaeda affiliate, named after a guy whose car the current head of al-Qaeda had boomed...


, was in a black Chrysler when he hit a soldier at the checkpoint while trying to flee. He also opened fire on the unit deployed there, injuring an officer, the army said.

He was also

maimed

when the members of the checkpoint fired back at him. He later died in hospital.

The army said that it was searching for another suspect who was with him at the time of the incident but has escaped.

The army communique said the suspect had ties with the Islamic State in Iraq and the Levant (ISIL) and coordinated with its leader in the Syrian area of al-Qalamoun that lies near

Leb

's eastern border.

Abi Jaafar smuggled

jacket wallah

s to

Leb

and plotted terrorist bombings, it said.

An ID in the name of Ahmed Omar Saleh was found with him, it added.

The Abdullah Azzam Brigades has

grabbed credit

for

suicide kaboom

s that have targeted the Iranian Embassy


...You will never find a more wretched hive of scum and villainy!...


in Beirut's southern suburbs in November.

Its leader, Majed al-Majed, was locked away
Don't shoot, coppers! I'm comin' out!
by the army last month and said he later died at a military hospital in Beirut from a chronic illness.

Posted by: Fred || 01/24/2014 00:00 || Comments || Link || E-Mail|| [228 views] Top|| File under: Abdullah Azzam Brigades
Army Foils Armed Group Bid to Infiltrate Lebanon from Syria via al-Qaa
[An Nahar] The Lebanese Army on Thursday clashed with

gunnies

who were trying to infiltrate

Leb

from Syria through the Masharii al-Qaa border area.

"At 5:30 p.m., the Lebanese Army thwarted at attempt by an

gang

to infiltrate

Leb

from Syrian territory,"

Leb

's National News Agency reported.

The

gunnies

were attempting to enter the country through the al-Naamat barren mountains and the illegal border crossings in Masharii al-Qaa, NNA said.

The army

shot up

the

gunnies

and prevented them from crossing the border, the agency added.

Meanwhile,


...back at the wrecked scow, Agent 49 felt gingerly for his head. It was still there. He had been hoping differently...


Voice of

Leb

radio (93.3) described the group as "extremist," without elaborating on whether it has links to a certain organization.

The

festivities

did not cause any casualties, according to the radio network.

For its part, al-Mayadeen television said "the army has deployed in some points in Masharii al-Qaa after detecting movements by

gang

s in the Eastern Mountain Range."

Posted by: Fred || 01/24/2014 00:00 || Comments || Link || E-Mail|| [243 views] Top|| File under: al-Nusra
Who's in the News
37
[untagged]
7
Arab Spring
5
Govt of Pakistan
4
Hezbollah
4
Govt of Syria
2
TTP
2
al-Nusra
2
Jamaat-e-Islami
1
Hamas
1
al-Qaeda
1
Houthis
1
Islamic State of Iraq & the Levant
1
Abdullah Azzam Brigades
1
Jamaat-e-Ulema Islami
1
Palestinian Authority
1
al-Qaeda in North Africa
Bookmark
E-Mail Me
The Classics
The O Club
Rantburg Store
The Bloids
The Never-ending Story
Thugburg
Gulf War I
The Way We Were
Bio
Merry-Go-Blog
Hair Through the Ages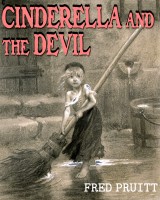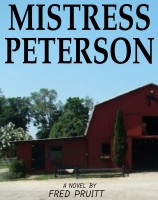 On Sale now!


A multi-volume chronology and reference guide set detailing three years of the Mexican Drug War between 2010 and 2012.

Rantburg.com and borderlandbeat.com correspondent and author Chris Covert presents his first non-fiction work detailing the drug and gang related violence in Mexico.

Chris gives us Mexican press dispatches of drug and gang war violence over three years, presented in a multi volume set intended to chronicle the death, violence and mayhem which has dominated Mexico for six years.
Click here for more information


Meet the Mods
In no particular order...


Steve White
Seafarious
Pappy
lotp
Scooter McGruder
john frum
tu3031
badanov
sherry
ryuge
GolfBravoUSMC
Bright Pebbles
trailing wife
Gloria
Fred
Besoeker
Glenmore
Frank G
3dc
Skidmark
Alaska Paul



Better than the average link...



Rantburg was assembled from recycled algorithms in the United States of America. No trees were destroyed in the production of this weblog. We did hurt some, though. Sorry.
34.238.190.122