Africa Horn
Sudan troops, rebels clash in 
South Kordofan
KHARTOUM - Fierce fighting


...as opposed to desultory fighting...

has erupted between Sudanese troops and rebels near Kadugli, the capital of South Kordofan, with both sides giving contradictory figures of casualties.

Sunday's clashes pitched government troops against fighters from the Sudan Revolutionary Front (SRF), a coalition of three rebel groups,


If it's one thing Africa has an excess of it's rebel groups...

in the Dandur area 15km from Kadugli, Sudanese army spokesman Colonel Sawarmi Khaled Saad said. He said government forces had captured two T-55 tanks and killed 70 rebels.

But a spokesman for the Sudan People's Liberation Movement-North (SPLM-N), part of the SRF, denied Khartoum's version. He said five rebels died in the fighting and that they had also shot down a Sudanese army helicopter.
Posted by: Steve White || 05/28/2013 00:00 || Comments || Link || E-Mail|| [351 views] Top|| File under:
Britain
UK Police Arrest 10th Suspect In Soldier's Slaying
[Ynet] British police tossed in the slammer
Don't shoot, coppers! I'm comin' out!
a 10th suspect Monday in connection with the vicious street killing of a soldier in London, an apparent Islamic

krazed killer

attack that has horrified the country and heightened racial tensions.

The 50-year-old man was incarcerated
Youse'll never take me alive coppers!... [BANG!]... Ow!... I quit!
in Welling, east of London, on suspicion of conspiring to murder 25-year-old soldier Lee Rigby, Scotland Yard said. Police gave no further information about the suspect's identity.
Posted by: trailing wife || 05/28/2013 00:00 || Comments || Link || E-Mail|| [478 views] Top|| File under:
War Memorials Vandalised, Mosque Attacked With Petrol Bombs
[Telegraph] Vandals have attacked two of

Britannia

's most celebrated war memorials, apparently daubing them with the word "Islam" and covering over inscriptions.

The RAF Bomber Command War Memorial and the Animals in War Memorial, both in central London, were covered in red paint.

The Metropolitan Police have not yet made any arrests, so the motivation behind the damage remains unclear.


How odd. It seems rather openly stated to me, but I'm no police spokesperson.

The words written on the memorials have been covered up with plastic sheets after being discovered in the early hours of the morning, but it is believed that "Islam" has been written on each of them.

The Bomber Command Memorial, which was unveiled by the Queen last summer, remembers the sacrifice and bravery of the 55,573 RAF crew who

bit the dust

in the Second World War.


Our thanks to them all. Without their sacrifice, there would have been no chance for our generation to step forward, and nothing to step forward for.

The £2million Animals in War Memorial, which was funded by donations, is a tribute to all the animals that served, suffered and died alongside allied forces in the 20th Century.

The monument was unveiled by the Princess Royal in November 2004 - the 90th anniversary of the start of World War I.

A

front man

for the Scotland Yard said: "At 5am this morning police discovered graffiti on both the RAF Bomber Command War Memorial in Green Park and the Animals in War Memorial on Park Lane.

"Royal Parks' officers and Westminster police are investigating. There have been no arrests at present."

The incidents are being treated as criminal damage, police added.


As opposed to an act of jihad, which is what it is. But mustn't say anything to upset those who haven't already figured it out.

The news emerged as around 1,000 English Defence League (EDL) demonstrators marched through Admiralty Arch and onto Parliament Square.


Being rough men (mostly) themselves, they have no illusions about what they're dealing with.

The protesters then made their way along Whitehall before taking a position on the pavement across the road from Downing Street.

A much smaller group of anti-fascist demonstrators


In their ignorance they truly believe themselves against fascism, instead of supporting it...

gathered opposite them holding an "EDL Racists" banner.


Some of them are. Possibly not nearly so many as we've been loudly told over the years.

Both sides traded insults but were kept apart by officers and barriers. The EDL supporters chanted: "We hate Cameron."

They were escorted by Metropolitan Police officers and vans, while a force helicopter followed overhead.

A Scotland Yard

front man

said Whitehall was closed to traffic because of "a number of demonstrations".

There have been increasing tensions since the killing of Drummer Lee Rigby by two Islamist

Death Eaters

last week, and a number of mosques have been attacked.

Last night the Grimsby Islamic Cultural Centre was attacked with petrol bombs despite extra police patrols in the area after a similar attack three days ago.

Mosque chairman Diler Gharib was inside the mosque with a young family when it was attacked. Two people were tossed in the calaboose
Maw! They're comin' to get me, Maw!
nearby.
Posted by: trailing wife || 05/28/2013 00:00 || Comments || Link || E-Mail|| [371 views] Top|| File under:
India-Pakistan
Bomb kills five cops in Shangla
PESHAWAR: A roadside bomb hit a police patrol in the troubled northwest on Monday killing five policemen, including a senior officer, police said. The explosion was caused by an improvised explosive device planted by the roadside in Paryana village of Shangla District, officials said. Puran Tehsil DSP Khan Bahadar Khan was killed along with four other policemen in the blast.

The police vehicle was targeted with a roadside bomb, Malakand DIG Abdullah Khan confirmed. He added that five policemen, including Bahadar Khan, died in the attack.

"The police force was on a routine patrol when the DSP's vehicle was targeted with a remote-controlled improvised explosive device (IED) which destroyed the vehicle," DIG Abdullah Khan told media in Mingora.

Police official Arif Khan said the high intensity bomb destroyed the van the officers were in and killed them. "Some of the dead bodies are badly mutilated," Khan told AFP.
Posted by: Steve White || 05/28/2013 00:00 || Comments || Link || E-Mail|| [376 views] Top|| File under:
475 kg explosive material found from PECHS
KARACHI: Rangers claim to have recovered about 475 kilogrammes


That's about a half-ton...

of explosive material during a raid in PECHS Society on Monday. Officials said that the raid was conducted at an empty building in PECHS Society upon receiving information provided by a detainee. They said that three suspects were also taken into custody during the operation and were shifted to an undisclosed location for further painful questioning.

Rangers spokesman said that the recovered explosives included 400 kilogrammes of ammonium nitrate and 75 kilogrammes of hydrogen oxide, adding that these chemicals are used in making explosives and bombs.
Posted by: Steve White || 05/28/2013 00:00 || Comments || Link || E-Mail|| [504 views] Top|| File under:
Iraq
58 Dead, 187 Hurt In Attacks Across Iraq
[AnNahar] Attacks in the Storied Baghdad


...located along the Tigris River, founded in the 8th century, home of the Abbasid Caliphate...


area and northern Iraq killed 58 people on Monday, the latest in a wave of violence that has raised fears of a return to sectarian conflict in the country.

The unrest, including bombings in Storied Baghdad that mainly targeted Shiite areas, comes at a time of heightened tensions in Iraq, with the Sunni minority accusing the Shiite-led government of marginalizing and targeting their community.

With the new attacks, nearly 1,000 people have been killed in Iraq in less than two months -- a bloody wave of unrest Iraqi authorities have so far failed to stem.

No group immediately

grabbed credit

for the latest attacks, but Sunni

snuffies

linked to al-Qaeda often set off coordinated

kaboom

s, in particular targeting Shiites whom they regard as apostates, in a bid to foster tensions and undermine confidence in the security forces.

More than a dozen bombings in and around Storied Baghdad killed at least 55 people and

maimed

187, security and medical officials said.

Two of the blasts, both involving vehicles rigged with explosives, went off near used car dealerships in Habibiyah, destroying dozens of cars as Iraq's national football team were playing Liberia in a friendly at Shaab stadium a short distance away.

"Guards are here, and a car explodes here," screamed Fadhel Hanoun, a used car dealer who lamented that not only had people died, but many had lost their savings, locked up in cars they had hoped to sell.

"How can we understand this?" he said, adding: "This is a failed state."

Another man walked past, crying and shouting, "You must know, this was an organized operation."

"Checkpoints, they do not actually check the cars entering here," he said, alluding to the multiple searches vehicles had to pass through to get to the dealerships.

Storied Baghdad has been hit by a number of bombings, often in Shiite areas, so far this month, in which dozens of people have died.

Elsewhere, shootings in the disputed province of Kirkuk killed an anti-al-Qaeda militiaman and a private generator operator, while a

roadside kaboom

in the main northern city of

djinn-infested Mosul

left a police colonel dead.

Iraq's autonomous Kurdish region wants to incorporate oil-rich Kirkuk over the federal government's strong objections -- a dispute diplomats and officials say is a major threat to the country's long-term stability.

The areas of north Iraq where the attacks occurred are home to substantial populations of Sunni Arabs, the community that has for months held demonstrations against alleged government targeting and discrimination.

While the government has made some concessions aimed at placating protesters and Iraqi Sunnis in general, such as freeing prisoners and raising the salaries of Sunni anti-al-

Qaeda gunnies

, underlying issues have yet to be addressed.

And an April 23 security forces raid on a protest site that sparked

festivities

in which dozens died sent tensions soaring higher still.

Analysts say government policies that have disenfranchised Iraqi Sunnis, coupled with Shiite-led authorities' refusal to make any major concessions to the protesters, have given

hard boy

groups fuel and room to maneuver among the disillusioned community.

With the latest attacks, more than 500 people have been killed in May, making in the deadliest month in at least a year.

Prime Minister
Nouri al-Maliki


... Prime Minister of Iraq and the secretary-general of the Islamic Dawa Party....


last week ordered a shake-up of top security officers in the country's provincial security commands and division-level leadership.

One of those changes was to sack the head of the Storied Baghdad Operations Command, which is responsible for security in the capital.

The unrest also comes amid myriad political rows and fears that civil war in neighboring Syria could spill over into Iraq and plunge the country further into crisis.

A massive operation by Iraqi security forces against Sunni

snuffies

in the country's western desert, which included the deployment of troops on the border with Syria, entered its third day on Monday.

Violence in Iraq has decreased from its peak at the height of Iraq's sectarian conflict in 2006 and 2007, but attacks remain common, killing at least 220 people each month so far this year.


Ynet has the death count at 66 and the wounded at nearly 200.
Posted by: trailing wife || 05/28/2013 00:00 || Comments || Link || E-Mail|| [515 views] Top|| File under:
Israel-Palestine-Jordan
Jordan Jails Jihadists For Trying To Go To Syria
[AnNahar] A Jordanian military tribunal on Monday placed in durance vile
Please don't kill me!
nine

Mohammedan

Death Eaters

who were planning to go to neighboring Syria to fight for jihad, a court official said.

"Today, the state security court initially sentenced nine Salafist jihadist for five years' hard labor each. But it immediately reduced the sentences for six of them to two-and-a-half years' hard labor," the official told AFP.

"The other three did not get reduced sentences because they are still on the run."

Salafists


...Salafists are ostentatiously devout Moslems who figure the ostentation of their piety gives them the right to tell others how to do it and to kill those who don't listen to them...


espouse an austere form of Sunni Islam.

The official said the army jugged
Please don't kill me!
the group in February.

"The court found them guilty of attempting to infiltrate Syria and carry out jihadist actions that would expose Jordan to the risk of aggression and acts of vengeance," the official added.

Jordanian Salafist leader Mohammad Shalabi, better known as Abu Sayyaf


...also known as al-Harakat al-Islamiyya, an Islamist terror group based in Jolo, Basilan and Zamboanga. Since its inception in the early 1990s, the group has carried out bombings, kidnappings, murders, head choppings, and extortion in their uniquely Islamic attempt to set up an independent Moslem province in the Philippines. Abu Sayyaf forces probably number less than 300 cadres. The group is closely allied with remnants of Indonesia's Jemaah Islamiya and has loose ties with MILF and MNLF who sometimes provide cannon fodder...





...a small group of Islamic bandidos that has been blamed for most of the country's worst terror attacks, kidnapping foreigners, and chopping people's heads off. They are allied with Indonesia's Jemaah Islamiyah, or what's left of it...


, said there were currently more than 500 jihadists from the country in Syria.

"Around 50 of those jihadists have been martyred in Syria so far," he told AFP.

Jordan, which says it is hosting more than 500,000 refugees from Syria's civil war, has arrested dozens of jihadists as they tried to cross into the war-torn country.

The government in Amman denies accusations from the embattled regime of Syrian
Hereditary President-for-Life Bashir Pencilneck al-Assad


Horror of Homs...


that the kingdom has opened up its borders to jihadist fighters.
Posted by: trailing wife || 05/28/2013 00:00 || Comments || Link || E-Mail|| [354 views] Top|| File under:
Lebanese Sources Deny Rocket Attack On Northern Israel
[Jpost] Lebanese officials denied witness reports that a rocket was fired from south

Leb

towards Israel overnight Sunday, Hezbollah-affiliated Al-Manar website reported.

A high-ranking Lebanese military official denied the attack on Monday, telling Voice of

Leb

radio that "no rocket was fired on Israel."

According to the Al-Manar report, the official admitted that an

kaboom

had taken place.
Posted by: trailing wife || 05/28/2013 00:00 || Comments || Link || E-Mail|| [366 views] Top|| File under: Hezbollah
Syria-Lebanon-Iran
Girl Killed, Another Hurt As 4 Rockets From Syria Hit Hermel
[AnNahar] A girl was killed and another was

maimed

when four rockets fired from Syrian territory hit residential neighborhoods in the Bekaa city of Hermel on Monday, state-run National News Agency reported.

"Loulou Awwad, 17, was martyred and another woman from the same family was

maimed

by the rockets that targeted residential neighborhoods in Hermel," NNA said.

The rockets also caused major material damage, the agency added.
Posted by: trailing wife || 05/28/2013 00:00 || Comments || Link || E-Mail|| [484 views] Top|| File under:
NGO: At least 79 Hizbullah Fighters Killed in Qusayr
[AnNahar] At least 79 Hizbullah members have been killed fighting alongside the Syrian army in the town of Qusayr since last week, a watchdog said on Monday.
"The number of Lebanese Hizbullah fighters killed in recent months in the outskirts of Damascus and Homs has risen to 141," the Syrian Observatory for Human Rights said in a statement.


Even better. Even more, please.

"That includes 79 fighters killed from the period starting at dawn on May 19 to dawn on Sunday yesterday, killed by mines, snipers and fighting in the town of Qusayr and its surroundings," the group added.


All legitimate means of suddenly ceasing to be...

On Sunday, a source close to Hizbullah said the group's toll in several months of fighting was 110, most of them killed in Qusayr.

Hizbullah has been sending fighters to fight alongside the Syrian army against rebels for several months.

But the battle to retake rebel stronghold Qusayr in the central province of Homs has been its biggest and bloodiest engagement so far.

On Saturday alone, 22 fighters from the Shiite group were killed in Qusayr, the source close to the group told Agence

La Belle France

Presse.

The same day, Hizbullah chief Hassan Nasrallah vowed his group would win a "victory" in Syria.

"I say to all the honorable people, to the mujahedeen, to the heroes: I have always promised you a victory and now I pledge to you a new one" in Syria, he said at a ceremony marking the 13th anniversary of Israel's military withdrawal from

Leb

.

Nasrallah said Hizbullah would always stand by its ally,
Hereditary President-for-Life Bashir Pencilneck al-Assad


Light of the Alawites...


, and his regime, stressing that its own interests were at stake.

"We will continue along the road... bear the responsibilities and the sacrifices," he said in a video link of a speech delivered live on a huge screen.

"This battle is ours... and I promise you victory."

Nasrallah appealed for

Leb

to be protected from the violence raging across the border.

But on Sunday several rockets slammed into Hizbullah's southern Beirut stronghold, wounding four people.

And fighting between pro-Syrian regime Alawites and pro-uprising Sunnis in the northern port of Tripoli


...a confusing city, one end of which is located in Lebanon and the other end of which is the capital of Libya. Its chief distinction is being mentioned in the Marine Hymn...


has killed 31 people in the past week.
Posted by: trailing wife || 05/28/2013 00:00 || Comments || Link || E-Mail|| [921 views] Top|| File under: Hezbollah
Neighbours in Lebanese city fight Syria proxy war
TRIPOLI (Lebanon) - In a rundown district of Lebanon's second largest city, residents have adapted to waging war with their neighbours. Whenever violence breaks out, they string large cloths across intersections to block snipers' view, sleep in hallways to take cover from mortar shells and abandon apartments close to the front line.

The fighting between the two neighbourhoods stretches back four decades to Lebanon's civil war. But it has become more frequent and increasingly lethal since the start of the Syrian conflict in 2011. The two districts support opposite sides.


So it's like Lebanon of the 1980s all over again. Anyone see a Green Line?

The latest round between Bab Tabbaneh and Jabal Mohsen over the past week has been the bloodiest yet, leaving at least 28 dead and more than 200 wounded.

Bab Tabbaneh is mostly Sunni, while Jabal Mohsen is home to most of Tripoli's Alawites. In Bab Tabbaneh, many say they are caught in a kind of proxy war between the region's Sunni and Shia powers. "Their problems are being played out here," Bab Tabbaneh resident Mohammed Bukhari, 53, said.

Bukhari's second-floor apartment faces Jabal Mohsen, just a few dozen metres away. On May 19, when fighting broke out again, Bukhari moved with his wife, five children and two grandchildren into an empty apartment facing away from Jabal Mohsen. "My own apartment is very dangerous," he said, pointing to bullet holes in a wooden cabinet and an interior door. Many leave for safer areas during the fighting.

Those who remain behind try to cope. They've strung large sheets of tarpaulin across streets that are otherwise exposed to snipers from Jabal Mohsen, blocking their aim.

Jabal Mohsen sits on a slope above Bab Tabbaneh. The Lebanese army has set up checkpoints around the Alawite neighbourhood. Heading there is risky because of snipers.

Bab Tabbaneh is more safely accessible from the centre of Tripoli. The Lebanese army moved two armoured vehicles to the edge of Bab Tabbaneh over the weekend, but the deployment seemed largely symbolic.


Typical for that part of the world, isn't it...

During a visit on Friday, local gunmen controlled the streets. Some sat in groups on plastic chairs along the sidewalk of Syria Street, a main thoroughfare just a block from Jabal Mohsen. They were on a break, smoking and talking. Most of the fighting takes place after dark, when combatants fire machine guns, mortar shells and rocket-propelled grenades at each other.


More correctly, in the general direction of each other, or at a vague sense of where the other might be...

The fighters offered a range of reasons for shooting at their neighbours, from defending their district to taking revenge for previous bloodshed or letting off steam against Assad and Hezbollah. But beyond inflicting as much pain as possible on the other side, there seemed to be no clear objective to the fighting.


Typical for that part of the world, isn't it...

Khaled Shahsheer, a 42-year-old taxi driver wearing camouflage, said unemployment and poverty in Bab Tabbaneh are feeding sectarian tensions.

"We have a long blood account open with them," said a 28-year-old money changer with an M-16 sniper rifle. "It's not just about Qusayr."
Posted by: Steve White || 05/28/2013 00:00 || Comments || Link || E-Mail|| [376 views] Top|| File under:
Opposition: Dozens Injured In Damascus By Toxic Gases
[Ynet] The Al Arabiya network quoted opposition sources who said that dozens of people in Damascus and in the city of Hursta

were maimed

by inhaling toxic gases.

The sources said that an attack by
Hereditary President-for-Life Bashir Pencilneck al-Assad


Lord of the Baath...


's forces caused dozens of cases of suffocation. The Syrian opposition claimed that the past few hours, an attack was carried out using chemical weapons against rebel forces in Hursta. The reports have not been confirmed by other sources.
Posted by: trailing wife || 05/28/2013 00:00 || Comments || Link || E-Mail|| [488 views] Top|| File under:
Who's in the News
40
[untagged]
3
Hezbollah
2
Palestinian Authority
2
Commies
1
al-Qaeda
1
Hamas
1
al-Qaeda in North Africa
1
Arab Spring
Bookmark
E-Mail Me
The Classics
The O Club
Rantburg Store
The Bloids
The Never-ending Story
Thugburg
Gulf War I
The Way We Were
Bio
Merry-Go-Blog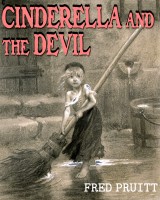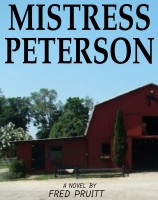 On Sale now!


A multi-volume chronology and reference guide set detailing three years of the Mexican Drug War between 2010 and 2012.

Rantburg.com and borderlandbeat.com correspondent and author Chris Covert presents his first non-fiction work detailing the drug and gang related violence in Mexico.

Chris gives us Mexican press dispatches of drug and gang war violence over three years, presented in a multi volume set intended to chronicle the death, violence and mayhem which has dominated Mexico for six years.
Click here for more information


Meet the Mods
In no particular order...


Steve White
Seafarious
Pappy
lotp
Scooter McGruder
john frum
tu3031
badanov
sherry
ryuge
GolfBravoUSMC
Bright Pebbles
trailing wife
Gloria
Fred
Besoeker
Glenmore
Frank G
3dc
Skidmark
Alaska Paul



Better than the average link...



Rantburg was assembled from recycled algorithms in the United States of America. No trees were destroyed in the production of this weblog. We did hurt some, though. Sorry.
18.234.255.5