Afghanistan
Video Taliban Attack on Afghan Airbase
Link from Al-Jazeera. Taliban video showing some of their preparations for the recent attack that destroyed 6 Harrier jets.


Notable features: (1) They had a satellite blow-up photo of their target, (2) the attack group walked in quite easily after the initial large truck explosion (probably due to attackers wearing US uniforms).



Posted by: Raider || 09/25/2012 00:00 || Comments || Link || E-Mail|| [327 views] Top|| File under:
Nearly 50 Militants Killed in Helmand Operations
At least 48

gunnies

and a

jacket wallah

were killed in separate operations by

Afghan cops

in southern Helmand


...an Afghan province populated mostly by Pashtuns, adjacent to Injun country in Pak Balochistan...


province, a local official said on Monday.

Nine other

gunnies

were set to sit in solemn silence in a dull, dark dock, in a pestilential prison with a life-long lock
Yez got nuttin' on me, coppers! Nuttin'!
and two local

coppers

have been injured in the raids over the past three-days, the provincial Police Chief Gen. Abdul Nabi Elham said.

"Operation were launched in several parts of the province to push back the

gunnies

and 48

cut-throats

have been killed so far," Gen. Elsam said.

Nearly 30 Kalashnikovs, 100

roadside kaboom

s and improvised

bomb

s have been seized by Afghan forces in the clearance operations, according the police chief.

The Afghan-led operation was launched as the US surge's withdrawal comes to an end in Afghanistan. One third of the 3,000 US troops, who were sent part of the

President B.O.

's military surge, were based in Helmand province.

Local officials said no

non-combatants were killed

or

maimed

in the Helmand operations.

Meanwhile in the neighbouring Uruzgan province, four civilians

were maimed

when Afghan forces shot a suicide bomber whose explosives were detonated after he was

bumped off

.
Posted by: trailing wife || 09/25/2012 00:00 || Comments || Link || E-Mail|| [348 views] Top|| File under:
Africa Horn
Kenyan Soldier Kills Six Presumed Civilians in Somalia
[An Nahar] A Kenyan soldier with the African Union


...a union consisting of 53 African states, most run by dictators of one flavor or another. The only all-African state not in the AU is Morocco. Established in 2002, the AU is the successor to the Organisation of African Unity (OAU), which was even less successful...


force in Somalia killed six people, all thought to be civilians, when he fired on them, a

front man

for the Kenyan Defense Forces said Monday.

"Several people approached a KDF defensive position where a KDF soldier opened fire, killing six people," the army said in a statement.

"The soldier was immediately disarmed and has since been put on guarded seclusion," the statement said.

The incident took place on Sunday in Jana Cabdalla, a town some 40 kilometers (25 miles) from the port city of Kismayo, the last major bastion of the Shebab Islamists that the Kenyans are marching on.

The shooting took place shortly after a Shebab ambush in which one Kenyan soldier died.

Kismayo has been a long-term goal of Kenyan forces ever since they invaded Somalia last October, but reaching it has taken longer than initially estimated, with efforts hampered by the crash of three Ugandan army helicopters last month.

Posted by: Fred || 09/25/2012 00:00 || Comments || Link || E-Mail|| [371 views] Top|| File under:
Shebab Threaten to Kill Somali Lawmakers 'One-by-One'
[An Nahar] Somalia's al-Qaeda linked Shebab threatened Monday to kill all the country's new

politician

s, saying that an MP killed at the weekend in Mogadishu was just the first to be targeted.

"The successful elimination of Mustafa Haji Mohammed was the action of the mujahedeen who are committed to killing all MPs," a Shebab official who asked not to be named told Agence

La Belle France

Presse, saying the group would "kill one-by-one" all other

politician

s.

"The remaining 274 MPs are on the waiting list to die if they don't abandon the criminal organization that was set up contrary to Islamic law," the official said, referring to the new parliament selected in August.

Parliament's election this month of Hassan Sheikh Mohamoud as president and the end of Somalia's transitional institutions in August had sparked hopes of a new beginning for the country after two decades of war.

Some analysts had hoped that Hassan might succeed in bringing the hardline Islamist Shebab rebel group, which considered his predecessor Sharif Sheikh Ahmed a traitor, to the negotiating table.

But the new president survived an

liquidation

bid on September 12, just two days after he was elected, when apparent suicide

kaboom

s claimed by the Shebab rebels rocked a Mogadishu hotel, killing three soldiers.

Mustaf Haji Mohamed, the father-in-law of former president Sharif, was

bumped off

on Saturday after leaving a mosque in Mogadishu, the first

politician

to be targeted since the new assembly came into being.

After more than two decades of anarchy and war, Mogadishu has been coming back to life since the Shebab left frontline fighting positions, with a boom in building and business.

The African Union


...a union consisting of 53 African states, most run by dictators of one flavor or another. The only all-African state not in the AU is Morocco. Established in 2002, the AU is the successor to the Organisation of African Unity (OAU), which was even less successful...


force in Somalia has in recent months wrested back control of most of the Shebab strongholds but they have switched to guerrilla attacks -- including

suicide kaboom

s -- and remain a potent threat.

On Thursday, Shebab supporters launched a double

suicide kaboom

on an upmarket restaurant in the capital opened by Somalis from the diaspora, killing 18 people, including three journalists.

Another journalist, Hassan Yusuf Absuge of independent Radio Maanta, was

bumped off

in the Somali capital on Friday. No group has yet

grabbed credit

for his murder.

Press rights watchdog Reporters Without Borders has called 2012 the deadliest year on record for Somali journalists with 13 dead so far, surpassing 2009 when nine died.

The latest attacks come as the Shebab face growing pressure on the last major city they hold, the southern port of Kismayo. The key Shebab-held towns of Afgoye, Baidoa and the port of Marka have all fallen in recent months.

Posted by: Fred || 09/25/2012 00:00 || Comments || Link || E-Mail|| [319 views] Top|| File under: al-Shabaab
Africa North
Egypt court ratifies death sentence for 14 militants over 2011 Sinai attacks
[Al Ahram] Egypt's State Security Emergency court criminal ratified on Monday 14 members of a

bad boy

Islamist group to death by hanging and four to life imprisonment over attacks on army and police forces in the Sinai Peninsula last year.

The men, who belonged to a

bad boy

group called Tawheed and Jihad, were charged by the prosecutor with killing three

coppers

, an army officer and a civilian in attacks carried out in June and July, 2011, one of which targeted a

cop shoppe

in the Northern Sinai city of Arish.

Eight of the 14 death sentences, which were meted out on 14 August, were ordered in absentia, court sources said.

Posted by: Fred || 09/25/2012 00:00 || Comments || Link || E-Mail|| [315 views] Top|| File under: Arab Spring
Libya Army Takes over Two Benghazi Brigades
[An Nahar] A Libyan military official said on Monday that the commanders of the two largest militia brigades in the eastern city of Benghazi have now been replaced by army officers.

"Army chief Yussef al-Mangush issued an order appointing Colonel Amrajaa al-Msheiti as commander of the February 17 Brigade, replacing Fawzi Bukatef," said the senior army officer on condition of anonymity.

"He also issued an order naming Colonel Salah al-Din bin Omran as head of the Raf Allah al-Sahati brigade, replacing Sheikh Mohammed al-Garabi," the same source added.

Fawzi Bukatef himself confirmed the decision, saying: "Msheiti is in office now."

A source in Raf Allah al-Sahati, a brigade nominally under the Defense Ministry but saw its Benghazi base stormed and looted on Friday following anti-militia protests, also confirmed the change of leadership in his group.

The appointments come two days after national assembly chief Mohammed al-Megaryef, Libya's highest political authority, ordered the army to place its own officers to head brigades born out of the 2011 revolt that toppled Muammar Qadaffy
...The late megalomaniac dictator of Libya, admired everywhere for his garish costumes, funny hats, harem of cutie bodyguards, and incoherent ravings. As far as is known, he is the only person who's ever declared jihad on Switzerland...
.

Posted by: Fred || 09/25/2012 00:00 || Comments || Link || E-Mail|| [308 views] Top|| File under: Arab Spring
Nigerian military says 35 Islamists killed in crackdown
[Al Ahram]
"The Joint Task Force has succeeded in killing 35 Boko Haram
... not to be confused with Procol Harum, Harum Scarum, possibly to be confused with Helter Skelter. The Nigerian version of al-Qaeda and the Taliban rolled together and flavored with a smigeon of distinctly Subsaharan ignorance and brutality...


cut-throats

in shootouts between Sunday evening through Monday," said Lieutenant Lazarus Eli, a military

front man

in Yobe state, of which Damaturu is the capital.

A round-the-clock curfew was imposed in the city late Saturday, ahead of the operation that also led to the arrest of 60 suspected Boko Haram members.

The curfew has been relaxed and residents are now allowed out of their homes from 7:00 am to 10:00 pm (0600 GMT to 2100), Eli said.

Military forces went door-to-door through three Damaturu neighbourhoods begining late Sunday and engaged

snuffies

"in a fierce exchange of gunfire" through to the early hours of Monday morning, the

front man

added in a statement.

Two soldiers

were maimed

in the fighting.

Damaturu has been hit hard by the radical Islamist group which is blamed for more than 1,400 deaths in Africa's most populous nation since 2010.

Running

shootout

s between suspected Boko Haram members and the security forces in June put the city under lockdown, with some stranded in their places of work for several days unable to access food and water.

Violence blamed on Boko Haram had ebbed in recent weeks, but a suicide kaboom
at a church in the northern city of Bauchi on Sunday which killed a woman and a child resembled attacks previously claimed by the group.

Posted by: Fred || 09/25/2012 00:00 || Comments || Link || E-Mail|| [325 views] Top|| File under: Boko Haram
Egypt: 10 Injured In Blast At Alexandria Restaurant
At least 10 people

were maimed

, some badly, in a blast at a restaurant in the Egyptian city of Alexandria, the al-Ahram website reported. The victims were rushed to hospital.


To be fair, it could have been a propane tank. That's how such things are reported in Istanbul, after all.
Posted by: trailing wife || 09/25/2012 00:00 || Comments || Link || E-Mail|| [305 views] Top|| File under:
Bangladesh
Hizb-ut leader Maola held again
[Bangla Daily Star] Though the wife of Hizb ut-Tahrir leader Prof Syed Golam Maola had claimed that her husband had been picked up by detectives on September 19, DB police said that Maola was jugged
You have the right to remain silent...
yesterday.

Shahida Ahmed, wife of Maola, told newsmen at a

presser

yesterday that her husband has been made to "disappear" after detectives had picked him up from the gate of Kashimpur jail following his release on bail on September 19 night.

Shahida said Abul Bashar, jailer of Kashimpur jail, handed her husband over to some people who identified themselves as DB police on that night.

Detective Branch (DB) of police, however, told The Daily Star last night that its counter terrorism unit and Gulshan police in a joint drive jugged
You have the right to remain silent...
Maola from near Azad Mosque at Gulshan around 4:00pm yesterday.

The law enforcers made the arrest following information gleaned from Hizb ut-Tahrir activist Maksudul Rahman, who was earlier jugged
You have the right to remain silent...
by Gulshan police from near the US embassy around noon yesterday.

Golam Maola and Maksudul were taken into DB custody for interrogation, said Masudur Rahman, deputy commissioner of DB of Dhaka Metropolitan Police.

Earlier on September 19, the Supreme Court upheld a High Court order that had granted a six-month bail to Maola in a case filed for allegedly coordinating the activities of the banned outfit Hizb ut-Tahrir.

During yesterday's

presser

, Shahida said Maola's whereabouts remained unknown for over five days since the detectives picked him up in a microbus.

She said the detectives had been illegally keeping her husband in their custody, violating the constitutional provision for producing a detainee before a magistrate's court within 24 hours of the arrest.

Shahida appealed for intervention by national and international human rights
...which often include carefully measured allowances of freedom at the convenience of the state...
organizations, including the National Human Rights Commission, for her husband's release.

Maola, who allegedly introduced Hizb ut-Tahrir in the country, was jugged
You have the right to remain silent...
from Dhanmondi on July 8, 2010 in connection with the case.

Police filed the case against Maola, a former teacher of Dhaka University, with Uttara Police Station on March 2, 2010.

Posted by: Fred || 09/25/2012 00:00 || Comments || Link || E-Mail|| [323 views] Top|| File under: Hizb-ut-Tahrir
Caribbean-Latin America
Terror in Torreon: 9 die, 21 wounded in funeral shootout -- UPDATED

For a map, click here. For a map of Coahuila state, click here

By Chris Covert
Rantburg.com

Nine unidentified individuals were shot to death and another 21 were wounded in a mass shooting at a funeral in Torreon, Coahuila Monday afternoon, according to Mexican news accounts.

According to news stories posted on the websites of El Diario de Coahuila news daily and a wire dispatch which appeared on the website of El Sol de Zacatecas news daily, the shooting took place at the cemetery Jardines del Tiempo at around 1620 hrs. The cemetery is located near the intersection of the Torreon-Matamoros road and Avenida Gilberto Rodriguez.

A news report posted on the website of El Sol de Mexico news daily reported that two more unidentified individuals died of their wounds. Three others of the 21 wounded who were taken for medical attention were listed in serious condition. Two of the shooting victims were children, but only one is said to have died.

According to press reports, some of the shooters were within the crowd of mourners and used 9mm, .45, .25 calibers and .38 Super pistols. Five pistols were abandoned at the scene. Other spent shell casings were found at the scene, prompting speculation in the press that at least some of the mourners counterfired their own weapons brought to the funeral.

According to the El Sol de Zacatecas story, armed suspects arrived at the scene aboard three SUVs, dismounted and commenced firing, presumably prompting some mourners to return fire.

The funeral was for an individual identified as Ricardo Valdez Tacubaya whose body was found in a vehicle Saturday. Valdez Tacubaya resided in Ejido San Pedro.

Chris Covert writes Mexican Drug War and national political news for Rantburg.com
Posted by: badanov || 09/25/2012 00:00 || Comments || Link || E-Mail|| [455 views] Top|| File under:
India-Pakistan
Taliban release video on Afghan base attackers
[Dawn] The Taliban published a video Monday they say shows

cut-throats

preparing for the brazen attack on a major NATO


...the North Atlantic Treaty Organization. Originally it was a mutual defense pact directed against an expansionist Soviet Union. In later years it evolved into a mechanism for picking the American pocket while criticizing the cut of the American pants...


base earlier this month, just as NATO forces released data showing that

bad turban

attacks decreased in August.

The twin releases are a reminder of the escalating battle for public opinion between the insurgency and the international military as US and allied troops draw down. The Taliban continue to contend that they are fighting at full force while the international alliance says that they have been weakened.

In the Sept. 14 attack on Camp Bastion in Helmand


...an Afghan province populated mostly by Pashtuns, adjacent to Injun country in Pak Balochistan...


province, 15

cut-throats

dressed in US Army uniforms breached the base's perimeter fence then used automatic rifles and rocket-propelled grenade launchers to fire on planes and people around the base's airstrip. They managed to kill two Marines and destroy six fighter jets costing tens of millions each before they were stopped. All but one of the assailants were killed in the fighting.

The Taliban video shows men wearing US Army uniforms as they practice cutting through a chain-link fence and charging through the opening. One man indicates targets with a pointer and a whiteboard showing drawings of planes and fortifications. He speaks Pashtun, a major language in southern Afghanistan and parts of Pakistain. Words on the whiteboard are written in Urdu, a language more common in Pakistain.

A Taliban

front man

emailed the link to the video to the media but it was not possible to verify the authenticity of the footage. Nothing in the video indicates when or where it was filmed. The NATO statistics showed that

bad turban

attacks decreased 9 per cent in August, compared with the same month last year _ continuing a falloff that started in July after a spike in attacks in May and June.

NATO said the shortened poppy harvest in the spring meant that the usual summer fighting season started earlier. Regionally, attacks decreased in the east and south, but increased in the west and north, according to the data.

Overall, NATO's figures show

bad turban

attacks are down 5 per cent for the year so far, compared with the same period of 2011.

Australian Army Brig. Gen. Roger Noble, deputy to the deputy chief of staff for operations of the US-led military coalition in Afghanistan, told

news hound

s in Kabul earlier this month that fighting in the south _ the Taliban strongholds of Kandahar and Helmand provinces _ has moved away from the bigger towns and cities.

"If you think back to 2010, people were talking about central Helmand being the center of fighting, but it's been pushed out and away from most of the major population centers," he said. "But there is still plenty of fighting and it is dangerous and having a direct effect in casualties on the coalition and also, increasingly, on the

Afghan cops

."

Nearly two years after President Barack Obama
B.O....
announced that he was sending another 33,000 troops to take on the Taliban, those reinforcements have just completed their return to the United States. That leaves about 68,000 American troops, along with their NATO allies and Afghan partners, to carry out an ambitious plan to put the Afghans fully in the combat lead as early as next year.

Posted by: Fred || 09/25/2012 00:00 || Comments || Link || E-Mail|| [321 views] Top|| File under: Taliban
US drone kills five militants in North Waziristan
[Dawn] A US drone strike on Monday killed at least five

forces of Evil

in Pakistain's restive tribal region near the Afghan border, security officials said.

The strike targeted a compound in the Mir Ali area of North
Wazoo, known as a bastion for the Taliban and al Qaeda. The drone fired two missiles, they said.

A security official in Miranshah
... headquarters of al-Qaeda in Pakistain and likely location of Ayman al-Zawahiri. The Haqqani network has established a ministate in centered on the town with courts, tax offices and lots of madrassas...
told AFP that five

forces of Evil

had been killed.

"The compound was located in Khaderkhail village, some 40 kilometres (25 miles) east of Miranshah, which is the headquarters of the North Waziristan tribal district," the official added.

"This area has sanctuaries for all groups of Taliban and foreign

hard boy

s," he said.

Another security official in Beautiful Downtown Peshawar


...capital of Khyber Pakhtunkhwa (formerly known as the North-West Frontier Province), administrative and economic hub for the Federally Administered Tribal Areas of Pakistan. Peshawar is situated near the eastern end of the Khyber Pass, convenient to the Pak-Afghan border. Peshawar has evolved into one of Pakistan's most ethnically and linguistically diverse cities, which means lots of gunfire.


confirmed the

corpse count

.

Posted by: Fred || 09/25/2012 00:00 || Comments || Link || E-Mail|| [435 views] Top|| File under: al-Qaeda in Pakistan
Tribesman shot dead in Tank
[Dawn] A

primitive

was

rubbed out

by unidentified

gunnies

in Sheikh Uttar village, 20 kilometres west of here on Sunday, police said.

Two unidentified armed motorcyclists

rubbed out

Fateh Sher, hailing from Mehsud tribe of South

Wazoo

Agency in the morning.

The culprits managed to flee from the scene after committing the crime.

FIR was registered in Gomal

cop shoppe

under relevant section of law and investigation got underway to arrest the culprits.
Posted by: Fred || 09/25/2012 00:00 || Comments || Link || E-Mail|| [315 views] Top|| File under:
Iraq
Four Iraqi Schoolchildren Killed in Blast
[An Nahar] Four Iraqi primary school pupils were killed and two

maimed

on Monday when a booby-trapped car targeting security forces went kaboom!, security and medical officials said.

The vehicle had been parked near the school in the town of Hit, 160 kilometers west of Storied Baghdad


...located along the Tigris River, founded in the 8th century, home of the Abbasid Caliphate...


It went kaboom! at around 8:00 am (05:00 GMT) as the children were arriving for classes and as a security forces anti-terrorism unit passed by, the officials said.

Colonel Ayada al-Nimrawi, deputy police chief in Hit, said the blast killed four children and

maimed

another two. Dr. Subhi Abad al-Alouani who attended the scene confirmed the toll.

They said members of the security patrol were unscathed.

Deadly attacks still occur almost every day across Iraq, with political tensions fuelling sectarian divisions.

Posted by: Fred || 09/25/2012 00:00 || Comments || Link || E-Mail|| [317 views] Top|| File under: al-Qaeda in Iraq
Southeast Asia
Two school officials, two soldiers injured by bomb in southern Thailand
Two school directors and two soldiers were injured in a bomb explosion at a school in Narathiwat province yesterday morning.

The bomb went off about 9:40 a.m. at a pavilion at the entrance of Batu Mitrapap 66 School. The explosion wounded Kordae Laemaenae, director of the school, Ma Durama, director of Bunae Piyae School, and Pvt Wattana Sridej and Pvt Panuwat Chinrak, both from Narathiwat Task Force 32. Police said the bomb was homemade, weighed about 5 kg. and was packed inside a metal box.

The school was preparing a meeting of school directors when the bomb went off. The injured were talking at the pavilion when the bomb, hidden under a marble table where they were sitting, was remotely detonated by mobile phone.

Army chief Prayuth Chan-ocha yesterday said the army was ready to comply if the emergency decree now imposed in the three southern border provinces was lifted, but doing this would weaken law enforcement by authorities.

Gen Prayuth was responding to a comment by Lt Gen Paradorn Pattanathabutr, who had earlier said he would ask security officials to lift the decree imposed in Yala, Pattani and Narathiwat.

Gen Prayuth said if the special law was revoked, security officers would need to seek a court warrant to make an arrest or conduct a search; would no longer have the power to detain suspects; and could have difficulty examining evidence. He added that it would be easy for culprits to escape unpunished as well.

Meanwhile, the Southern Border Provinces Administrative Center plans to buy the deserted Chang Lee Hotel in downtown Yala for 167 million baht to turn it into a center for government offices. The hotel has remained unused since a 2007 bombing there.
Posted by: ryuge || 09/25/2012 05:45 || Comments || Link || E-Mail|| [323 views] Top|| File under: Thai Insurgency
Syria-Lebanon-Iran
Anti-Islam Film Banned from Lebanon
[An Nahar]
Judge Nadim Zwein prohibited on Monday the airing of the anti-Islam film, Innocence of

Moslem

s, in

Leb

due to its "great offense" to Islam.

The decision was made after it was found that the movie contained several scenes that are considered to be offensive.

A request has been made to YouTube, Liveleak, and the Hollywood Reporter websites to ban the airing of the film in

Leb

.

The judge also ordered the Information Ministry and all internet service providers to take the necessary measures to stop its broadcast in

Leb

.

A fine of $1million will be laid down against any side that violates the judge's order.

Posted by: Fred || 09/25/2012 00:00 || Comments || Link || E-Mail|| [321 views] Top|| File under:
45 People Charged over KFC Attack in Tripoli
[An Nahar]
Military Tribunal Judge Saqr Saqr charged on Monday 45 people over an attack against a KFC fast food restaurant in the northern city of Tripoli


...a confusing city, one end of thich is located in Lebanon and the other end of which is the capital of Libya. Its chief distinction is being mentioned in the Marine Hymn...


, a judicial source told AFP.

The attack was carried out during a protest staged by Islamists in the port city on September 14, during which some 300 demonstrators rallied to denounce a U.S.-made film that mocks Islam and the Prophet Mohammed.

During the protest, a KFC restaurant was set on fire, and protesters clashed with security forces. One protester was killed and some 25 injured.

In charge of state security cases, Saqr charged 45 people over the attack, although only 15 of them are currently in detention.

They were charged for using "violence and issuing threats with knives and sticks against the security forces, for damaging their vehicles, for setting fire to a KFC restaurant, and for opening fire ... provoking the death of a protester," according to the chargesheet.

Posted by: Fred || 09/25/2012 00:00 || Comments || Link || E-Mail|| [314 views] Top|| File under:
Air Strike Kills 3 Children in Aleppo
[An Nahar]
Syrian warplanes targeted several residential districts of the northern city of Aleppo


...For centuries, Aleppo was Greater Syria's largest city and the Ottoman Empire's third, after Constantinople and Cairo. Although relatively close to Damascus in distance, Aleppans regard Damascenes as country cousins...


on Monday, killing at least five people including three children from one family, a rights watchdog said.

The five were killed and others were

maimed

in the central district of Maadi in the country's second city and commercial hub, a focal point for the fighting since mid-July, the

Britannia

-based Syrian Observatory for Human Rights said.

"Three children from the same family were killed when their building collapsed in Maadi district, which is located in the Old City of Aleppo, 600 meters from the citadel," the watchdog's Rami Abdel Rahman told Agence

La Belle France

Presse.

"There are still people buried under the rubble," he added.

Videos posted to YouTube by activists, which AFP was unable to authenticate immediately, showed a mountain of rubble and men trying to clear away slabs of debris to free trapped residents.

A fourth child, a girl, was killed in heavy shelling on the northern neighborhood of Sheikh Maqsud where several homes were destroyed, the Observatory said.

Outside the northern metropolis, fierce

festivities

broke out between the army and rebels overnight near a military post in the town of Atarib in western Aleppo province.

In the capital, troops carried out demolitions in the eastern neighborhood of Qaboon, leveling at least three houses in the area where battles had erupted between rebels and the army before dawn.

A woman was killed by sniper fire in the eastern Jobar neighborhood, while the bodies of three civilians were found in the upscale Barzeh neighborhood in the northeast, according to the watchdog.

Outside the capital the army clashed with rebels in the town of Ghuta, while the town of Zabadani near the Lebanese border and the eastern Damascus


...The place where Pencilneck hangs his brass hat...


suburb of Zamalka were shelled, and one rebel was killed elsewhere in the province.

The army also bombarded towns and villages across the northwest province of Idlib, while fierce

festivities

broke out between the army and rebels in the eastern city of Deir Ezzor and near an airport in the northern province of Raqa.

There was no immediate information on casualties there.

Monday's violence came after at least 82 people -- 40 civilians, 16 rebels and 26 soldiers -- were killed nationwide on Sunday, the Observatory said.

Posted by: Fred || 09/25/2012 00:00 || Comments || Link || E-Mail|| [355 views] Top|| File under: Govt of Syria
Syrian President's Sister 'Now in Dubai'
[An Nahar] Embattled Syrian
Hereditary President-for-Life Bashir Pencilneck al-Assad


Light of the Alawites...


's only sister, Bushra, whose husband was killed in a July bombing, is now living in Dubai with her children, Syrian residents told Agence

La Belle France

Presse on Sunday.

Bushra's husband General Assef Shawkat, an army deputy chief of staff, was killed along with three other high-ranking officials in a July 18 bombing at the National Security headquarters in Damascus


...Capital of the last overtly fascist regime in the world...


The president's elder sister, a pharmacist in her 50s, has five children she has enrolled at a private school in Dubai, according to Syrian expatriates in the emirate.

Ayman Abdel Nour, editor-in-chief of opposition news website all4syria.com, told AFP that Bushra, who did not hold any position in the Syrian regime, left after "differences" with her brother whose troops are locked in a deadly conflict with rebels.

Bashar has "accused her of being closer to the opposition because she did not entirely agree with his policies," Abdel Nour said.

In 2008, Bushra also left Syria following what sources said were "disagreements" with her brother, staying for one year with her children in the United Arab Emirates capital Abu Dhabi.

With Bushra's departure, Assad now has only his brother Maher, who commands the notorious Fourth Brigade, in the country.

Their other two brothers, Bassel and Majd, are dead.

Bassel, who was groomed by his father -- Syria's former president Hafez Assad -- to succeed in power had opposed Bushra's marriage to Shawkat and put the latter behind bars on four separate occasions to ensure he would stay away from his sister.

But Bassel's death in a January 1994 car accident enabled the marriage to go ahead a year later.

Majd, of whom little is known, died of unspecified illness in 2009.

Posted by: Fred || 09/25/2012 00:00 || Comments || Link || E-Mail|| [671 views] Top|| File under: Govt of Syria
Who's in the News
35
[untagged]
7
Govt of Pakistan
4
Govt of Syria
4
Arab Spring
2
al-Qaeda in Pakistan
1
Hizb-ut-Tahrir
1
Taliban
1
Thai Insurgency
1
al-Qaeda in Iraq
1
al-Shabaab
1
Boko Haram
1
Govt of Iran
Bookmark
E-Mail Me
The Classics
The O Club
Rantburg Store
The Bloids
The Never-ending Story
Thugburg
Gulf War I
The Way We Were
Bio
Merry-Go-Blog
Hair Through the Ages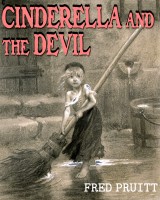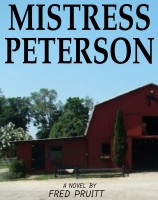 On Sale now!


A multi-volume chronology and reference guide set detailing three years of the Mexican Drug War between 2010 and 2012.

Rantburg.com and borderlandbeat.com correspondent and author Chris Covert presents his first non-fiction work detailing the drug and gang related violence in Mexico.

Chris gives us Mexican press dispatches of drug and gang war violence over three years, presented in a multi volume set intended to chronicle the death, violence and mayhem which has dominated Mexico for six years.
Click here for more information


Meet the Mods
In no particular order...


Steve White
Seafarious
Pappy
lotp
Scooter McGruder
john frum
tu3031
badanov
sherry
ryuge
GolfBravoUSMC
Bright Pebbles
trailing wife
Gloria
Fred
Besoeker
Glenmore
Frank G
3dc
Skidmark
Alaska Paul



Better than the average link...



Rantburg was assembled from recycled algorithms in the United States of America. No trees were destroyed in the production of this weblog. We did hurt some, though. Sorry.
18.232.38.214