-Obits-
BREAKING: 2 Border Patrol Agents Die in Pursuit of Illegal Aliens in Arizona
(CBS/AP) GILA BEND, Ariz. - Two Border Patrol agents helping in a pursuit of suspected illegal immigrants in southwest Arizona died Thursday after a freight train collided with their SUV in a mostly agricultural area southwest of Phoenix, authorities said.

Maricopa County Sheriff Joe Arpaio confirmed the agents' deaths and said the FBI would be taking over the investigation. The crash happened near Gila Bend, which is about 85 miles southwest of Phoenix.

The scene is under investigation, and the agents' names are being withheld until family is notified.

Yuma Border Patrol sector spokesman Agent Kenneth Quillen tells The Associated Press the agents were assisting in the pursuit of a group of suspected illegal immigrants when the crash occurred. But he said it's unknown exactly what happened.

The Border Patrol also is investigating.

CBS affiliate KPHO's news helicopter video showed a lengthy freight train with what appears to be a mangled vehicle in front of the train's engine. Tarps were placed over some of the wreckage.

The train pushed the SUV down the tracks before coming to a rest.

Border Patrol Agent Michael Espinoza said the agents were assigned to the Yuma sector.


Hey Obama, how does this fit in with your jokes about people who want to protect our border from your illegals?
Posted by: Ulans Gurly-Brown7997 || 05/12/2011 14:00 || Comments || Link || E-Mail|| [368 views] Top|| File under:
Afghanistan
ISI Confirms Mullah Omar in Pakistain
[Tolo News] Pakistain's military intelligence organisation has confirmed that the leader of the Taliban group is hiding in the west of Pakistain's Quetta city, reports say. A senior Pak intelligence official has said the Inter-Services Intelligence Agency (ISI) will step up a huge operation to detain or kill the Taliban leader Mullah Mohammad Blinky Omar.


They'll run it like a tribal lashkar, complete with large drums, banging away so that Blinky will have plenty of time to gather up his Kruggerands and head north.

Meanwhile,


...back at the ranch, Butch and the Kid finally brought their horses under control...


Afghanistan's Foreign Minister during his visit to China said the death of the late Osama bin Laden


... who doesn't live anywhere anymore...


in Pakistain could end up helpful to Afghan

grinding of the peace processor

.

After the death of Osama bin Laden in the garrison town of Abbottabad, the country's military intelligence agency has been planning to detain or kill the Taliban leader.

Some reports suggest the ISI has already launched a hunt-down operation in Quetta city of Pakistain.

An ISI official has said on condition of anonymity that a huge military operation will be launched in western parts of Quetta city.

Before the United States start tracking Mullah Omar or take similar action as the operation against Osama bin Laden, we have planned to capture him alive, or kill him if he resists, the official has said.


Good for them, even if the motivation is again being shown up in front of the world and their own people by the Americans.

During his China visit Afghan Foreign Minister Zalmai Rasoul said: "our primary investigations are not mature enough. Based on our investigations Osama's death could possibly strengthen the peace efforts."

The Omar hunt-down operation is believed to have been launched to downsize the humiliations of Islamabad after Osama bin Laden was found living in Pakistain for several years.


Better a little humiliation than becoming an international pariah, with subsequent reduction in the collection of "road taxes" from the Yanks and Brits...

The US ambassador to Pakistain has recently said if Islamabad fails to conduct operations to neutralise Mullah Mohammad Omar and the second man in command of al-Qaeda network Ayman al-
Zawahiri,
... Second in command of al-Qaeda, occasionally described as the real brains of the outfit. Formerly the Mister Big of Egyptian Islamic Jihad. Bumped off Abdullah Azzam with a

car boom

in the course of one of their little disputes. Is thought to have composed bin Laden's fatwa entitled World Islamic Front Against Jews and Crusaders. Currently residing in the North Wazoo area. That is not a horn growing from the middle of his forehead, but a prayer bump, attesting to how devout he is...
Washington will do it.


"When you least expect it, expect it!"

Meanwhile,


...back at the argument, Jane reached into her purse for her .38...


the

front man

for Afghan intelligence organisation, Lotfullah Mashal, stressed that leaders of

jihad boy

groups plan their attacks outside Afghan borders with full cooperation from Pakistain's military intelligence agency.
Posted by: Fred || 05/12/2011 00:00 || Comments || Link || E-Mail|| [634 views] Top|| File under: Taliban
Africa Horn
Alarm as Kenyan youths enlisted in al Shabaab killed
[The Nation (Nairobi)] These were his last words: "Everyone was born alone and whenever I die, I should be buried in accordance to

Mohammedan

rituals."

Suleiman Hassan, 27, spoke those words to his mother and then left home to go to Somali where he died fighting for the al Shabaab terrorists.


And was he buried in accordance to Muslim rituals, or dumped at the bottom of a shallow, unmarked grave after being fed to the cannon?

Hassan, a devout

Mohammedan

who spent most of his time in mosques, was said to have left for Zanzibar for special religious teachings, only for his family to learn later that he was among dozens of youths recruited two years ago by the militia in South Coast.

His mother Saum Mwachambuni is yet to come to terms with the death of her only son.

"When I got news of his death, the words he told me the last day I saw him echoed in my mind. But I am not yet convinced that Hassan is dead. I hope one day I will see him coming back home smiling as he used to," she said.

The distressed mother said the caller from Somalia on April 5, described how his son was buried.

"I was told my son married as soon as he reached there, and when he died he was buried in his house."


A lovely thought. Who now will care for the widow and her home, or will Al Shabab pass them on to the next sucker Lion of Islam to come down the pike, full of noble intentions of killing masses of unbelievers for the glory of God?

Speaking to the Nation at her home in Diani in South Coast, she said the person who called her knows her family background well since he described every detail about Hassan. This, she added, proved that the agents who recruit youths to Somalia live in the neighbourhood.

The mother left no doubt that the agents are in the mosques, since her son is said to have left with some religious leaders.

Accompanied son
"It is a pity that nobody wants to tell me more, even his close friends who accompanied my son. That's why I still have doubt if really my son has died," she said.

The mother said the event had affected her daughter, who is now traumatised. Whenever her daughter sees any stranger in the house, she thinks more family members are targeted.

"She was very close to her brother Hassan," Ms Mwachambuni said.

Her story is not the only one, since several families have confessed that they are mourning relatives, who have died in Somalia after they were secretly sneaked out to help al Shabaab fight the internationally-recognised Transitional Federal Government forces for control of lawless Somalia.

Secret funerals organised by relatives and friends of youth from Kenya have been on the increase in the province, raising concern among religious leaders and government officials.

The number of youth reported to have died in the war have been on the increase, with at least a case reported in different regions in Coast Province every month.

Despite different families undergoing trauma after losing their loved ones in Somalia, they are afraid to reveal any more details as they are worried the government may use the information against them.

The Council of Imams and Preachers of Kenya national treasurer Sheikh Omar Hassan has confirmed that several youths have died in Somalia, while some are still in the hands of the outlawed group.

While the council in Mombasa has statistics of up to 10 dead youths, Sheikh Omar said the number could be as high as 50, with those returning posing a security threat to the country.


All those who die will not return to threaten Kenya. And so Darwin wins again. But Kenyan authorities might want to look more closely at the mosques these foolish lads attended.

The Imams council in its report said the large number of youths being recruited to join al Shaabab was worrying, adding, this had forced them to find ways of discouraging the recruitment. Apart from South Coast, recruitment has been reported in Lamu.
Posted by: Fred || 05/12/2011 00:00 || Comments || Link || E-Mail|| [265 views] Top|| File under: al-Shabaab
Africa North
NATO airstrikes hit Gaddafi's compound again
Government spokesman Mussa Ibrahim said the strikes hit near a spot where dozens of Libyans come every night, some with families, to shout slogans in support of Gaddafi. He denied the compound contained any military facilities.


Why would dozens of Libyans need to show up there every night to shout slogans for The Duck of Death?


"The NATO alliance is completely bereft of morality," Ibrahim said. "No one has the right to say to the people of Libya move away from the cities so we can bombard you."


Fine. Don't then.


"This is our country. We are proud of it. We will continue to be a fighting nation," he told reporters.


Not after The Duck is gone.


An official at NATO headquarters said the target it hit overnight was a large command and control bunker complex.


Why haven't they hammered all these into oblivion by now?


"These locations were known to be command and control facilities engaged in coordinating attacks against civilian populations in Libya," said the official.


Just bomb the tanks and heavy weapons. The Libyans will take care of the rest.
Posted by: gorb || 05/12/2011 13:03 || Comments || Link || E-Mail|| [313 views] Top|| File under:
Marrakech bombing suspects arrested in Safi
[Maghrebia] Morocco on Tuesday (May 10th)

tossed in the clink

three more suspects in connection with the April 28th Marrakech bombing, AFP reported. The alleged

cut-throats

were "aware of the attack plan but were not actively involved in its execution", a security source said, adding that the three men had "even attended a mock attack" near their hometown of Safi.

The first arrests occurred on May 5th. After the capture of alleged attack

criminal mastermind

Adil Othmani and two other Moroccan nationals, Interior Minister Taieb Cherkaoui stated that the ringleader was "a keen jihadist who has pledged allegiance to al-Qaeda". In a statement released the day after the Argana Café bombing, however, al-Qaeda in the Islamic Maghreb denied "any link" to the attack. The blast killed 17.
Posted by: Fred || 05/12/2011 00:00 || Comments || Link || E-Mail|| [272 views] Top|| File under: al-Qaeda in North Africa
Two Libyans on their way to Libya arrested with a bomb in Tunisia
[Ennahar] Two Libyans coming from Algeria have been

tossed in the clink

in possession of a homemade bomb in Tataouine,


Home of Mos Eisley Spaceport - you will never find a more wretched hive of scum and villainy. We must be cautious!




Check the original article. That really is the name of the city -- not Fred's little joke.

in southern Tunisia, where they wanted to return home on Wednesday said a source at the Tunisian Ministry of the Interior.

"These are two Libyans coming from Algeria who wanted to go to Libya, one of them was carrying a homemade bomb and a suitcase full of food," the source said.

Before their arrest occurred on the night of Wednesday, "the two men went to a hotel in Tataouine, and the Tunisian police who became suspicious about their behaviour stopped them and discovered the bomb," added this source.

"The two men confessed that they wanted to go to Libya," the source said without giving further details.

Tataouine is a city with many refugees from Libya, located 130 km from the border post of Dehiba.

Previously, the official news agency TAP had reported that two men aged 25 were

tossed in the clink

in possession of a homemade bomb each.

According to a resident reached by telephone by AFP from Tunis, the two men were

tossed in the clink

in Medina Hotel in Tataouine, where many Libyan refugees have settled, in the heart of the city.

"The local authorities are silent about it, even the hotel owner does not wish to give information about what happened," said the resident.
Posted by: Fred || 05/12/2011 00:00 || Comments || Link || E-Mail|| [282 views] Top|| File under:
Libyan opposition take Misratah airport
[Iran Press TV] Libyan revolutionary forces have reportedly captured the airport in the western city of Misratah after fierce fighting with regime forces.

Reports say anti-regime forces are now in full control of the airport with hundreds celebrating in the streets.

Forces of embattled ruler Muammar Qadaffy reportedly abandoned their tanks after they were set on fire by revolutionary forces.

Misratah has been under siege by Qadaffy forces for close to two months with regime forces repeatedly bombing and shelling the city.

Meanwhile,


...back at the sea battle, the Terror of the Baltic's career had come to an abrupt and watery end...


witnesses in the capital Tripoli say the city has been hit by numerous

kaboom

s after numerous overflights by NATO


...the North Atlantic Treaty Organization. Originally it was a mutual defense pact directed against an expansionist Soviet Union. In later years it evolved into a mechanism for picking the American pocket while criticizing the style of the American pants...


-led aircraft. NATO is yet to confirm the aerial attacks.

Meanwhile,


...back at the shouting match, a new, even louder, voice was to be heard...


the UN chief has called for an immediate ceasefire in Misratah and elsewhere.


The ephemeral Ban Ki-moon says the ceasefire is needed to provide humanitarian assistance along with political dialog to resolve the crisis.

There has been no direct response from the Libyan government or revolutionary forces.

The Libyan regime has made several ceasefire declarations but continued its attacks on opposition forces.

The UN aid chief has warned that continued offensives by regime forces could cause a humanitarian crisis.

Human rights groups say hundreds of people have been killed in the port city during the weeks-long regime siege.

Libya has been the scene of fierce fighting between Pro-Qadaffy troops and anti-regime forces since mid February.

The revolutionary forces want an end to Qadaffy's decades-long rule.

The US and NATO have unleashed a punishing, UN-mandated offensive against Qadaffy to pressure him to give up power.

But scores of civilians have been killed in both internal

festivities

and foreign air strikes.
Posted by: Fred || 05/12/2011 00:00 || Comments || Link || E-Mail|| [275 views] Top|| File under:
Arabia
Yemen: Dozens of protesters injured by gunfire in Sanaa
[Ennahar] Dozens of demonstrators

were maimed

by soldiers and armed civilians who fired on Wednesday on thousands of protesters moving towards the seat of the presidency of the government in Sanaa, witnesses said.

Staring from the Place of change, epicenter of the anti-regime in Sana'a, the protesters wanted to demonstrate outside the headquarters of the Presidency of the Government, but soldiers and civilians have fired live ammunition into the crowd, told AFP one of the organizers, Taoufik al-Himyari.

"There were dozens of

maimed

," reported a witness.

"Snipers took part in the attack against the demonstrators," said another witness who told AFP.
Posted by: Fred || 05/12/2011 00:00 || Comments || Link || E-Mail|| [263 views] Top|| File under:
Bahrain state oil firm sacks hundreds
[Iran Press TV] Bahrain's major oil company has fired hundreds of its employees in recent weeks for taking part in the ongoing anti-government protests in the Middle Eastern country.

Chief Executive of the state-owned Bahrain Petroleum Company (BAPCO), Abdulhussain bin Ali Mirza, said Wednesday that 293 people working for the corporation have been fired over the past two months, the

News Agency that Dare Not be Named

reported.

The mass dismissal began on March 15, after Bahrain's King Hamad


...King of Bahrain (since 14 February 2002), having previously been its emir (from 6 March 1999). He is a Sunni, while the rest of Bahrain is predominantly Shiite...


bin Isa Al Khalifa declared martial law in the crisis-hit country.

Some 50 workers at BAPCO have also been suspended, pending investigation by authorities, Mirza added.

Meanwhile,


...back at the Alamo, Davey was counting their remaining cannon balls and not liking the results...


11 board members of the workers' union have been referred to the general prosecutor.

Since mid-February, thousands of anti-government protesters in Bahrain have poured into the streets, calling for an end to the Al Khalifa dynasty, which has ruled the country for almost forty years.
Posted by: Fred || 05/12/2011 00:00 || Comments || Link || E-Mail|| [285 views] Top|| File under:
Saudi police: 3 al-Qaeda members surrender
[Asharq al-Aswat]

Soddy Arabia

says three al-Qaeda members have returned from abroad and turned themselves in.

Interior Ministry

front man

Maj. Gen. Mansour Al-Turki says the three are not on the nation's most wanted list. In a statement Wednesday, he did not identify them, say from where they returned or when. Some al-Qaeda members have

decamped

from

Soddy Arabia

to Yemen.

Al-Turki said the three contacted the security authorities from abroad and expressed their wish to come home. The three have been reunited with their families, he said, and the government is considering their cases.

Officials say four other al-Qaeda operatives surrendered to Saudi security after their leader, the late Osama bin Laden,


... who is currently rooming with Hitler and Himmler...


was killed in a U.S. raid May 2 in Pakistain.
Posted by: Fred || 05/12/2011 00:00 || Comments || Link || E-Mail|| [275 views] Top|| File under: al-Qaeda
Al Qaeda in the Arabian Peninsula grimaces fearsomely, warns US of new jihad
[Dawn] Al Qaeda's supremo in Yemen -- the late Osama bin Laden's


... who had a brief but splitting headache...


ancestral homeland -- has warned Americans of a bloodier jihadist struggle to come following the terror

criminal mastermind

's killing by US commandos.

The warning from al Qaeda in the Arabian Peninsula came as top US Senator John I was in Vietnam, you know Kerry
Senator-for-Life from Massachussetts, the Senate's current foreign policy expert, filling the vacated wingtips of Joe Biden...
announced a trip to mend fences with a resentful Pakistain, where bin Laden was

bumped off

, but also to seek answers on how he came to be there.


"Bin Laden? The man was a friend of a friend. He showed up at our door one day with wives and kiddies in tow -- we couldn't just turn him away. But it's not like we put him up in a palace with maids and dancing girls!"

Pakistain Wednesday saw the first possible violent reaction to bin Laden's death, as drive-by attackers threw grenades at the

Soddy Arabia

n consulate in

Bloody Karachi

, the country's biggest city.

A local official said authorities were taking measures fearing a "big attack" to come.

AQAP leader Nasir al-Wahishi said in a statement posted on an Islamist website that the "ember of jihad (holy war) is brighter" following the May 2 killing of bin Laden, according to the SITE monitoring group.

The Yemen-based

runaway

warned Americans not to fool themselves that the "matter will be over" with the killing of bin Laden, the Saudi-born architect of the September 11, 2001 attacks.

"Do not think of the battle superficially... What is coming is greater and worse, and what is awaiting you is more intense and harmful," Wahishi said, according to a SITE translation.

"We promise Allah that we will remain firm in the covenant and that we will continue the march, and that the death of the sheikh will only increase our persistence to fight the Jews and the Americans in order to take

Dire Revenge™

." The
United States has warned of the threat posed by Islamist militancy in Yemen, the homeland of bin Laden's father, and has warned of the potential for the country to become a new staging ground for Al-Qaeda.

AQAP was born of a January 2009 merger between the Saudi and Yemeni Al-Qaeda branches. It claimed a failed attempt to bomb a Detroit-bound US airliner in December 2009 and was accused in October of sending parcel bombs addressed to US synagogues that were disguised inside computer printers.

Four days after bin Laden was killed in the US raid on his sprawling compound about two hours' drive from the Pak capital Islamabad,

a dronezap

targeted US-Yemeni

holy man

Anwar al-Awlaqi in southern Yemen.

The

holy man

, who Washington says has strong links to al-Qaeda, survived the attack but two AQAP members were killed.
Posted by: Fred || 05/12/2011 00:00 || Comments || Link || E-Mail|| [269 views] Top|| File under: al-Qaeda in Arabia
Britain
IRA Dissidents throw grenade at police
[Iran Press TV] Dissident republicans have allegedly carried out a grenade attack on Northern Ireland police forces in Londonderry, according to news reports. Police said they had to evacuate several homes near the area, where officers were called to respond to a security alert in the Southway Road area in Creggan on Monday.

Army explosives experts were examining a suspicious object at the area, when a man threw a hand grenade at police and made off in the direction of Kildrun Gardens, police said. The

bomb

described by police as viable failed to explode, they added.

It is suspected that dissidents may have staged the alert to lure police into the area to carry out the grenade attack.

"It is only by sheer good fortune that we do not have a fatality on our hands", said Police Chief Superintendent Stephen Martin.

"I am appalled at the callous disregard and recklessness of those who threw the grenade at police, especially as a number of children were close to officers at the time of the attack.

"My officers should be allowed to carry out their duties without the added pressure of misguided individuals intent on causing them harm", added the police chief.

There have been numerous dissident attacks on police in Derry in recent years. This latest incident comes after a masked man read out a statement from the Real IRA threatening to kill nationalist

coppers

at an Easter Rising commemoration in the city last month.
Posted by: Fred || 05/12/2011 00:00 || Comments || Link || E-Mail|| [264 views] Top|| File under:
Caribbean-Latin America
Mayhem in Monterrey: 4 Cops Die, 6 Wounded; Cops Bag 2 Bad Guys
For a map, click here. For a map of Nuevo Leon, click here. For a map of Monterrey, click here.
Four municipal police officers were murdered in several shootings in and around Monterrey, Nuevo Leon Tuesday and Wednesday including two Santa Catarina municipal police officers ambushed in Santa Catarina, according to Mexican press accounts.

In an apparent failed assassination attempt, one armed suspect was shot to death and four Guadalupe, Nuevo Leon municipal police officers were wounded in an attack Tuesday afternoon. Armed suspects travelling aboard a three vehicle convoy near the intersection of avenidas Israel Cavazos and Rincon del Crater in the Rincon de Guadalupe colony opened fire on a police convoy which included newly appointed Guadalupe police chief Florencio Santos Hernandez.

Police return fire killed one suspect. Four municipal police officers were wounded in the attack.

The dead suspect was driving a Ford Lobo (F-150) pickup truck. Armed suspects aboard the other two vehicles escaped he area. Police found a rifle and weapons attachments in the pickup truck.

The Guadalupe municipal police corporation recently hired four prior service Mexican military to staff their security detail including Santos Hernandez, who was a sergeant in the Mexican Army.

Reports say Guadalupe mayor Ivonne Alvarez hired retired Colonel of Infantry, Enrique Alberto San Martin Sanchez, who is in charge of overall security in Guadalupe, former Captain Alejandro Almanza Hernandez, who is director of Guadalupe police command and control, and First Captain Hermelindo Aquileo Sanchez Castellanos, who heads up recruitment and training.


Two Santa Catarina, Nuevo Leon police officers were shot to death in an ambush Tuesday just after noon. Fernando Rico and Felipe were shot while they were on patrol near the intersection of calles Argelia and Coatlicue in the Fomerrey colony when armed suspects travelling aboard a van fired on them. About 20 shots were fired against the officers.


An Escobedo, Nuevo Leon municipal police officer and an unidentified civilian were shot to death and two other police officers were wounded in an attack in front of a residence in the Nuevo Esperanza colony in Escobedo. The police were at the location guarding a residence when the attack took place.


One female Guadalupe municipal police officers was shot to death and her partner was wounded in an ambush in Guadalupe Wednesday evening. Maricruz Hernandez Vazquez, and her partner, Oscar Lira were responding to an apparent false call of a bank robbery in progress at a shopping mall near the intersection of Pablo Livas and Santa Rosa de Lima in the Santa María colony. Armed suspects travelling aboard a Ford Lobo (F-150) pickup truck arrived at the location and fired on the police, killing Hernandez Vazquez, and wounding her partner Lira. The shooters then fled the scene. Found at the location of the ambush were assault weapon and handgun spent casings.


Five unidentified men were shot to death in San Nicholas de los Garza Wednesday evening. The victims were travelling aboard a Ford Lobo (F-150) pickup truck on Avenida Felix Galvan in the Constituyentes de Queretaro colony when they were shot.


An unknown number of Agencia Estatal de Investigaciones (AEI) agents on patrol on Avenida Insurgentes in Monterrey were fired on. No injuries were reported in the attack.


A police search of a criminal gang camp near Linares, Nuevo Leon left one armed suspect dead and to the discovery of a grave containing at least four victims. Security forces including Nuevo Leon Policia Estatal de Caminos or Highway patrol, conducted a search of a location at El Rancho San Miguel in ejido La Cebadilla, where they found four stolen vehicles and a camp in use including facilities for eating and bathing.

As the search progressed, police encountered five armed suspects aboard a Dodge Journey SUV, who immediately opened fire on the police. Police return fired killed one while the other four escaped.

Police found a grave nearby containing the remains of at least four and as many as six victims near the camp.
To see Rantburg reports on fighting between criminal gangs in Linares with a link to another attack in the same area, click here.
Posted by: badanov || 05/12/2011 00:00 || Comments || Link || E-Mail|| [287 views] Top|| File under:
Death in Durango: Toll in Mass Graves Rises to 196
Correction: It was previously erroneously reported that the fifth gravesite was near Gomez Palacio, several hundred kilometers east of Durango city. In fact the fifth site was within Durango city limits at a similarly named ejido (farm). For a map, click here. For a map of Durango, click here.
The total of victims found in graves in Durango, Durango rose to 188 Wednesday as the fourth and fifth gravesites yielded 16 more victims, according to Mexican news reports.

Soldiers in the Valle del Guadiana colonty exhumed eight more victims, seven men and a woman Wednesday.

The new total makes these graves, inasmuch as they are scattered through a large Mexican metropolitan area, the worse mass murder in Mexican history, eclipsing the San Fernando, Tamaulipas graves by 13 dead.
To see the last two Rantburg reports on the San Fernando, Tamaulipas mass grave, click here and here.
The motive for the two crimes are apparently different, as the San Fernando murders were apparently part of a terror scheme that included a putative recruitment drive by the Los Zetas criminal gang. The campaign took place over a number of months beginning last August. Part of the scene included hijacking buses that stopped in San Fernando.

Although it is still early in the investigation, the Durango murders appear to be basic criminal operations in Durango city, revenge, kidnapping and the like committed over a number of years dating back to 2007, a year into Mexican President Felipe Calderon's war on the cartels.

A spokesman for the Durango attorney general office (FGE) said that forensic work has begun concentrating on the nexus between criminal gangs in the city and on missing persons presumed to have been kidnapped.
To see the last two Rantburg reports on the Durango mass murders, click here and here, and follow the links.
Posted by: badanov || 05/12/2011 00:00 || Comments || Link || E-Mail|| [286 views] Top|| File under:
Home Front: WoT
Two Arrested in New York City Synagogue Attack Plot Sting
Two men allegedly trying to buy weapons including three pistols and hand grenades as part of a plot to attack Manhattan synagogues were arrested in New York City, averting a terror threat, law enforcement sources said. This is the 13th plot thwarted against the city since the Sept. 11, law enforcement officials said.

The men were arrested last night in Midtown Manhattan as part of a police operation that had begun prior to Osama bin Laden's death and was not a result of any retaliatory plan, sources said. While the suspects, identified by authorities as Mohamed Mamdouh from Morocco and Ahmed Ferhani from Algeria, allegedly talked about attacking synagogues in Manhattan, no specific synagogue had been targeted, law enforcement sources said.
Posted by: Zebulon Thranter9685 || 05/12/2011 13:28 || Comments || Link || E-Mail|| [270 views] Top|| File under:
India puts Pakistani army officers on "most wanted" list
[Dawn] India has named five

Mighty Pak Army

officers in a list of 50 criminals it wants extradited to stand trial on terror charges, the first time India has directly accused serving Pak military officers of being involved with militancy.

The "most-wanted list" was handed to Pakistain in March, its contents have only just been released. The timing of the release coincides with increasing pressure on Pakistain over claims it harboured the late Osama bin Laden.


... who now dances with worms...


Indian Home Secretary G.K. Pillai presented the list to his Pak counterpart, Qamar Zaman Choudhary, during a meeting in March, a senior government official with direct knowledge of the matter told

Rooters

.

New Delhi has long accused Pakistain of harbouring

gunnies

such as the those behind the Mumbai attacks in 2008 that killed 166 people, who it says were supported by the country's military intelligence agency, the ISI.

In addition to five serving majors in the Pakistain army, the list includes accused underworld leader Dawood Ibrahim, and suspected members of

bad turban

groups al Qaeda, Lakshar-e-Taiba and Jaish-e-Mohammed.

US special forces killed bin Laden at his home in a military town 50 km (30 miles) from Islamabad this month, leading to accusations that security agencies were either incompetent or sheltering the word's most wanted man.

Nuclear-armed neighbours India and Pakistain have gone to war three times since 1947.

The two sides have been making tentative moves to revive a sluggish 2004

grinding of the peace processor

that was broken off by New Delhi following the Mumbai attacks.

Indian Prime Minister Manmohan Singh will visit Afghanistan "in the near future" to discuss security and development, a senior government official said on Wednesday, amid regional uncertainty following bin Laden's death.

Any quickening of the endgame in Afghanistan is a concern for India, which fears a US withdrawal would leave it exposed to an unfriendly, Pakistain-dominated neighbourhood and unfettered militancy in its backyard.
Posted by: Fred || 05/12/2011 00:00 || Comments || Link || E-Mail|| [384 views] Top|| File under: Govt of Pakistan
US hits Badruddin Haqqani with sanctions
[Dawn] The United States is expanding sanctions against leaders of the Haqqani network of

bully boyz

that operates in Afghanistan and Pakistain, blacklisting a son of the group's founder who is believed responsible for kidnappings and organizing high-profile attacks.

The State and Treasury departments said Wednesday that they had added Badruddin Haqqani to their list of "specially designated global terrorists," a step that will freeze any assets he may have in US jurisdictions.

It also bars Americans from doing business with him or for his benefit. Haqqani joins his father and two brothers on the list.

The State Department says the step will help stem the flow of financial assistance to a dangerous individual.
Posted by: Fred || 05/12/2011 00:00 || Comments || Link || E-Mail|| [344 views] Top|| File under: al-Qaeda in Pakistan
Suicide bomber among three shot dead in Dir
[Dawn] The security forces claimed to have killed three

forces of Evil

during an operation late on Monday night in Mula Banda area of Munda tehsil in Lower Dir.

The operation was conducted jointly by police and Frontier Corps after getting information about the presence of

forces of Evil

in the area, they said. The

forces of Evil

were planting an improvised

bomb

(IED) when security forces reached there.

All the three

beturbanned goon

s, including a would-be

jacket wallah

, were killed after a

shootout

that lasted for more than an hour, they said.

Security forces also recovered a remote controlled bomb, three hand grenades, three pistols, a detonator and electric wires from their possession.

The bodies were later shifted to the district headquarters hospital. Their identity could not be established till filing of this report. Interestingly, neither Munda nor Mayar police have

started the paperwork but haven't done much else

about the incident.

Officials of both the

cop shoppe

s, when contacted, said that personnel of Frontier Corps had taken away the dead bodies and their belongings. "We have not been asked so far to register a case," they said.

The residents of Mula Banda village, situated on Dir-Bajaur border in the limits of Munda

cop shoppe

said that they heard gunshots at 3am on Monday night.
Posted by: Fred || 05/12/2011 00:00 || Comments || Link || E-Mail|| [273 views] Top|| File under: TTP
Pakistan military cut off ties for two days
[Dawn] The Pak military cut off its communication with US and NATO


...the North Atlantic Treaty Organization. Originally it was a mutual defense pact directed against an expansionist Soviet Union. In later years it evolved into a mechanism for picking the American pocket while criticizing the style of the American pants...


forces in Afghanistan for two days after a US raid killed Al Qaeda leader the late Osama bin Laden


... who is now among the dear departed, though not among the dearest...


in Abbottabad, an American general said on Tuesday.

In the US Congress, officials told

news hound

s that Chairman of the Senate Foreign Relations Committee John I was in Vietnam, you know Kerry
Senator-for-Life from Massachussetts, the Senate's current foreign policy expert, filling the vacated wingtips of Joe Biden...
might visit Pakistain soon to reduce tensions between Washington and Islamabad.

"For two whole days after the raid, we didn`t have very good contact" with the Pak military, said Maj-Gen John Campbell, the commander of US troops in eastern Afghanistan.

This forced his soldiers to safeguard some 450 miles of border with Pakistain, a suspected transit point for

myrmidon

s, without support from the Pak side, the general said. The general`s statement, given at a briefing with journalists at the Pentagon, appeared on a day when a string of US

politician

s urged the

B.O. regime

to reconsider its relations with Pakistain.

In the US capital, Senator Kerry is seen as a strong supporter of America`s relations with Pakistain who also opposes proposals to suspend about $1.5 billion of annual assistance to Islamabad over the Bin Laden dispute.

Other

politician

s, however, have suggested stopping all military and economic assistance to Pakistain until Islamabad proves that it was not aware of Bin Laden`s presence in Abbottabad and will punish those who helped him settle there.

House Speaker John It is not pronounced 'Boner!' Boehner
... the occasionally weepy leader of House Republicans...
, who has supported Pakistain after the US raid on Bin Laden`s compound, also warned on Tuesday that relations between the two countries now faced a make-or-break moment.

"It`s a moment to look each other in the eye." Mr Boehner told NBC "Today" show that "if we`re really going to be allies, if we`re going to fight this war together, we need to be in it together all the time".

He said he still trusted the Pak government but conceded that questions lingered over "what they knew or didn`t know about Bin Laden being in their country — their willingness to pursue some

gunnies

but not others". Mr Boehner said he thought that Pakistain on balance "has been a real asset" in the war on terror.

But Senator Diane Feinstein, who chairs the Senate Intelligence Committee, disagreed.

"Either we`re going to be allies in fighting terror, or the relationship makes less and less sense to me," Senator Feinstein told

news hound

s, adding, "...to enable him (Bin Laden) to live in Pakistain in a military community for six years, I just don`t believe it was done without some form of complicity". Asked about the support Pakistain was getting from the Kerry and Lugar assistance act, the senator said, "I understand that. I feel a little differently". But Senator Kerry and Richard Lugar, who authored the aid bill, want to give Pakistain the benefit of doubt and have urged the

B.O. regime

to continue the $ 1.5 billion annual assistance stipulated in the act.

"Our lack of clarity has caused Afghanistan, Pakistain and many other players to start hedging their bets and planning for the worst rather than the best," said Senator Kerry while explaining the problems Washington was having with Islamabad.

Some other

politician

s also noted that the US still needed the Pakistain route for supplying its 140,000 troops in Afghanistan.

But at least one

B.O. regime

official indicated that the US had other alternatives too.

"We`re confident that we`re not dependent upon any particular single thread, and we can continue to supply the Afghanistan effort," US Under-Secretary of Defence for Acquisition, Technology and Logistics Ashton Carter told a wire service.
Posted by: Fred || 05/12/2011 00:00 || Comments || Link || E-Mail|| [356 views] Top|| File under: Govt of Pakistan
Grenades thrown at Saudi consulate in Karachi, no injuries
[Dawn] Attackers threw two grenades at the Saudi consulate building in Pakistain's largest city of

Bloody Karachi

on Wednesday, in possible reaction to the US killing of the late Osama bin Laden,


... who can now be reached at RFD Boneyard...


an official said.

There was no damage and no casualties after two men on a

cycle of violence

threw the devices at the heavily fortified building in Clifton, nine days after bin Laden was killed in Pakistain.

"There were no casualties. We are seeing this incident in the present context. It could be a reaction of the Osama incident," he added.

US Navy SEALs flew into Pakistain, seemingly undetected, to identify and kill the Saudi-born al Qaeda terror

criminal mastermind

at a suburban compound in Pakistain's city of Abbottabad before dawn on May 2.

An AFP photographer said ambulances, police and paramilitary Rangers swarmed outside the Saudi consulate after the attack, where small shrapnel marks could be seen on the outer wall of the building.

Mohammed Safdar, a police official at the scene, said security guards at the diplomatic mission had opened fire on the attackers but they

beat feet

.

"Two men riding on a
cycle of violence hurled two grenades towards the consulate. The

secret police

at the gate opened fire on them, but they managed to flee," he told AFP.

"The security guards informed us and we reached the spot immediately. The bomb disposal squad are here. Other police and Rangers have surrounded the area," he added.

Pakistain is holding in protective custody three of bin Laden's widows, who come from

Soddy Arabia

and Yemen, and 13 of their children.

The foreign ministry says it has yet to receive a formal request from the United States for access to the relatives or requests from their home countries for their repatriation.
Posted by: Fred || 05/12/2011 00:00 || Comments || Link || E-Mail|| [276 views] Top|| File under: al-Qaeda in Pakistan
Israel-Palestine-Jordan
Bulldozer runs over man near Rafah tunnels
[Ma'an] A Paleostinian man was killed Wednesday when a bulldozer ran him over in the tunnels area of southern

Gazoo

.

Locals said Muhammad Ramadan Sha'ban, 22, from Beit Lahiya, was sleeping when a bulldozer ran over him.

Medics said he died instantly, and police said the death in Rafah was ruled an accident.

The young tunnel worker's body was taken to the Abu Yousef An-Najjar Hospital.

All commercial crossings into

Gazoo

are closed except for the southernmost Kerem Shalom terminal, which remains strictly controlled by Israel under its terms of siege of the coastal enclave.

The tunnels beneath the Egypt-

Gazoo

border provide a vital access point for goods that remain prohibited, such as guns medications and ammo building materials.
Posted by: Fred || 05/12/2011 00:00 || Comments || Link || E-Mail|| [441 views] Top|| File under: Hamas
Syria-Lebanon-Iran
Assad threatens Israel with war if US supports rebels
Debka, so salt heavily. I can see this scenario play out though...


In Damascus, Bashar Assad's close confidante Rami Makhlouf threatened that Syria would go to war against Israel in reprisal for US and Europe backing for the uprising.


Only if they have a death wish...


Makhlouf, an international business tycoon, is on the US and EU sanctions lists. In an interview with the New York Times Wednesday, May 11, he said: "If there is no stability here, there's no way there will be stability in Israel. No way, and nobody can guarantee what will happen after, God forbid, anything happens to this regime."

He advised the US and Europe not to "put a lot of pressure on the president, don't push Syria to do anything it is not happy to do."

The Syrian president is examining two strategic options, he said: "Going to war against Israel, and/or sending weapons shipments to the West Bank and to Israeli Arabs for use in terrorist attacks against Israel.
Posted by: DarthVader || 05/12/2011 12:02 || Comments || Link || E-Mail|| [291 views] Top|| File under:
Erdogan Posters In Banias
[Dawn] Security forces have released 300 people

jugged

in Banias and restored basic services in the coastal city stormed by tanks last week, a human rights


...which often intentionally defined so widely as to be meaningless...


group said.

Water, telecommunications and electricity had been restored, but tanks remained in major streets, the Syrian Observatory for Human Rights said on Tuesday. Two hundred people, including pro-democracy protest leaders were still in jail, it said.

"Scores of those released were severely beaten and subjected to insults. A tank deployed in the square where demonstrations were being held," Observatory director Rami Abdelrahman said.

Human rights campaigners said at least six civilians, including four women, where killed in raids on Sunni neighbourhoods and in an attack on an all-women demonstration just outside Banias on Saturday.

Until the uprising began, Assad -- from the minority Shi'ite Alawite sect -- had been emerging from Western isolation after defying the United States over Iraq and reinforcing an anti-Israel bloc with Iran, increasing Syrian Sunni concerns.

Demonstrators in Banias had raised posters of Turkish Prime Minister Tayyip Erdogan, who has had close ties to Assad, but disputed the official Syrian account of the violence.

Erdogan said more than 1,000 civilians had died and he did not want to see a repeat of the 1982 Hama violence or the 1988 gassing of Iraqi Kurds in Halabja, when 5,000 people died.

Officials have blamed most of the violence on "armed terrorist groups", backed by Islamists and foreign agitators, and say about 100 soldiers and police have been killed.

In southern Syria, four civilians in the southern town of Tafas were killed as security forces widened a campaign of arrests, a human rights campaigner in the region said, adding 300 people had been

jugged

since tanks entered Tafas on Saturday.
Posted by: Fred || 05/12/2011 00:00 || Comments || Link || E-Mail|| [291 views] Top|| File under: Govt of Syria
Tanks shell Syrian city, Assad confident
[Dawn] Army tanks shelled a residential district in Homs on Wednesday, said a rights campaigner in Syria's third city which has emerged as the most populous centre of defiance against President-for-Life Bashir Pencilneck
al-Assad's


One of the last of the old-fashioned hereditary iron-fisted fascist dictators. Before going into the family business Pencilneck was an eye doctor...


rule.

"Homs is shaking with the sound of

kaboom

s from tank shelling and heavy machineguns in the Bab Amro neighbourhood," said Najati Tayara.

Assad initially responded to the unrest, the most serious challenge to his 11-year grip on power, with promises of reform.

He granted citizenship to stateless Kurds and last month lifted a 48-year state of emergency.

But he also sent the army to crush dissent, in Deraa where demonstrations first erupted on March 18 and then to other cities, making clear he would not risk losing the tight control his family has held over Syria for the past 41 years.

A powerful cousin of the president said the Assad family was not going to capitulate. "We will sit here. We call it a fight until the end...They should know when we suffer, we will not suffer alone," Rami Makhlouf told the New York Times.


...which still proudly displays Walter Duranty's Pulitzer prize...


Makhlouf, a tycoon in his early 40s who owns several monopolies, and his brother, a secret police chief, have been under specific U.S. sanctions since 2007 for corruption.

Rights campaigner Suhair al-Atassi said a demonstration broke out on Tuesday in Homs, despite a heavy security clampdown, after tanks stormed several neighbourhoods on Sunday and three

non-combatants were killed

.

"This regime is playing a losing card by sending tanks into cities and besieging them. Syrians have seen the blood of their compatriots spilt. They will never return to being non-persons," she told

Rooters

.

Demonstrators have shouted the name of Makhlouf as a symbol of graft in a country that has been facing severe water shortage and unemployment ranging from government estimates of 10 percent to independent estimates of 25 percent.

Makhlouf maintains he is a businessman whose companies provide jobs for thousands of Syrians.

Most foreign journalists have been banned from Syria. Presidential adviser Bouthaina Shaaban told a New York Times correspondent allowed into the country for a few hours that "now we've passed the most dangerous moment...I hope we are witnessing the end of the story."
Posted by: Fred || 05/12/2011 00:00 || Comments || Link || E-Mail|| [260 views] Top|| File under: Govt of Syria
Syria Forms Panel to Draft Elections Law as Shelling Rocks Homs
[An Nahar] The Syrian government has formed a commission to draft a new law to govern general elections, state news agency SANA reported on Wednesday.

The announcement came as the regime pressed on with a deadly, nearly two-month-long crackdown against protesters demanding greater liberties, including free and fair elections.

Earlier Wednesday, two Syrian soldiers were killed and five others

maimed

in

festivities

with "armed terrorist gangs" in the protest hubs of Homs and Daraa, SANA reported.
SANA said armed forces continued "to pursue armed

snuffies

gangs."

It added troops and security agents on Wednesday "

tossed in the slammer

dozens of

bandidos

and seized large quantities of weapons and ammunition in the Baba Amr neighborhood of Homs," and in the southern town of Daraa, hotbed of dissent.

Earlier, a human rights
...not to be confused with individual rights, mind you...
activist said shelling and automatic fire had rocked Homs, a central industrial city that is Syria's third largest and has been the target of a security operation since Monday.

"This operation terrified residents and security agents took part in looting," human rights activist Najati Tayara told Agence

La Belle France

Presse, adding that 50 tanks rolled into the Sittin neighborhood.

"Checkpoints were in place at the entrances of Homs," he added.

The army also kept up its sweep of the flashpoint Mediterranean coastal city of Banias, scouting for "protest organizers yet to be

tossed in the slammer

," said Rami Abdul Rahman of the London-based Syrian Observatory for Human Rights.

"A tank has been stationed since Tuesday night on the square where Banias demonstrations are held," he said, adding that the northern port remained encircled by the army after weekend arrests put some 450 people behind bars.

He said that 270 individuals who were released after the arrest campaign had "signed an agreement to stop demonstrating" while many of them reported being "struck violently and insulted" by security forces when they were

in jug

.

In a bid to snuff out protests, the army has deployed its tanks to several protest hubs and unleashed a wave of arrests focused on dissidents and demonstration organizers, human rights activists said.

U.N. chief
the ephemeral Ban Ki-moon urged Assad, in power since 2000, to refrain from using excessive force.

"I urge again President Assad to heed calls for reform and freedom and to desist from excessive force and mass arrest of peaceful demonstrators," Ban told journalists in Geneva.

Meanwhile,


...back at the shouting match, a new, even louder, voice was to be heard...


Russia on Wednesday rejected calls for a special U.N. Security Council meeting on Syria to condemn the crackdown, noting that the opposition was resorting to violence as well.

The comments by the Russian foreign ministry came amid mounting international pressure for the U.N. Security Council to respond to the crisis, with

Perfidious Albion

leading efforts to get a resolution condemning Assad and his government.

Russia helped block last month's attempt by the Security Council to adopt a statement condemning the violence, and a source in the Russian foreign ministry said Moscow remained firmly opposed to any sanctions.

"The Security Council cannot discuss Syria. This is obvious," the foreign ministry official told the Interfax news agency.

Russia had previously called on both sides in Syria to begin negotiations and urged the ruling regime to press ahead with political reforms.

The Russian official also took the unusual step of criticizing the protesters' actions in an apparent hardening of Moscow's position.

"The opposition there (in Syria) was never peaceful to begin with," the Russian official was quoted as saying.

Also Wednesday, Syria withdrew a bitterly contested bid to get a place on the U.N. Human Rights Council, facing mounting international pressure over its deadly crackdown.

Western nations had launched a major diplomatic push to block Syria's efforts to get on the council.

Kuwait will take Syria's place in an Asian group of nations nominated for seats on the Geneva-based council from next year, diplomats said.

"Syria withdrew at a meeting of the Asia group and its place was taken by Kuwait," said Manjeev Singh Puri, India's deputy U.N. ambassador, who was at the meeting.

Syria's ambassador to the United Nations,


...a formerly good idea gone bad...


Bashar Jaafari, portrayed the move as a swap, saying that his country would get a place in the next round of rights council elections in two years.



La Belle France

,

Perfidious Albion

, the United States and other Western nations had lobbied hard against Syria -- particularly since the crackdown on opposition protests in which hundreds are believed to have been killed.

A British mission

front man

said that Syria's withdrawal "is absolutely the right thing to happen."

"We consider it completely inappropriate for a country conducting such violent repression against peaceful protestors to be seeking membership of the Human Rights Council," said the

front man

.
For almost two months, near-daily protests have railed against Assad's regime, while troops and security forces have repressed the uprising violently.

Between 600 and 700 people have been killed and at least 8,000

tossed in the slammer

since the start of the protest movement in mid-March, human rights groups say.
Posted by: Fred || 05/12/2011 00:00 || Comments || Link || E-Mail|| [260 views] Top|| File under: Govt of Syria
Iranian police kill Jundullah terrorist
[Iran Press TV] Iranian security forces have killed a member of the Pakistain-based Jundullah terrorist group in the southeastern province of Sistan-Baluchestan.

The

bad boy

, identified as Rahmak Sohrabzehi, was killed in a well-planned police ambush in the

quiet provincial capital

Zahedan, located 1,120 kilometers (696 miles) southeast of the Iranian capital Tehran, on Tuesday evening, IRIB reported.

Jundallah

beturbanned goons

have carried out numerous deadly bombings and

liquidation

attempts in Iran, including several attacks in Iran's Sistan-Baluchestan Province, which borders Afghanistan and Pakistain.

On December 15, 2010, a terrorist attack in the southeastern Iranian city of Chabahar killed at least 38 people and

maimed

more than 90 others, including

women and kiddies

.

The terrorist Jundullah group later

grabbed credit

for the deadly

kaboom

.

Jundallah leader Abdolmalek Rigi was

nabbed

by Iranian intelligence forces in February 2010 and executed in June for 79 counts of crimes, including armed robbery, bombing operations and armed attacks on police and civilians.

Rigi stated in his confessions that he had dealings with the US government and was promised unlimited funds and resources for "waging an insurgency" in Iran.

The remnants of Jundullah terrorist group are holed up in Pakistain from where they sneak into Iran to carry out bombings and other acts of terrorism.
Posted by: Fred || 05/12/2011 00:00 || Comments || Link || E-Mail|| [279 views] Top|| File under: Jundullah
Who's in the News
47
[untagged]
6
Govt of Pakistan
5
Govt of Syria
2
Hamas
2
al-Qaeda in Pakistan
2
al-Qaeda
1
Jamaat-e-Ulema Islami
1
Jundullah
1
Taliban
1
TTP
1
al-Qaeda in Arabia
1
al-Qaeda in North Africa
1
al-Shabaab
1
Commies
1
Govt of Iran
Bookmark
E-Mail Me
The Classics
The O Club
Rantburg Store
The Bloids
The Never-ending Story
Thugburg
Gulf War I
The Way We Were
Bio
Merry-Go-Blog
Hair Through the Ages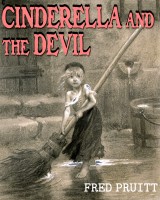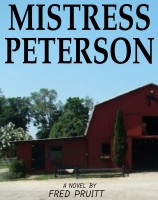 On Sale now!


A multi-volume chronology and reference guide set detailing three years of the Mexican Drug War between 2010 and 2012.

Rantburg.com and borderlandbeat.com correspondent and author Chris Covert presents his first non-fiction work detailing the drug and gang related violence in Mexico.

Chris gives us Mexican press dispatches of drug and gang war violence over three years, presented in a multi volume set intended to chronicle the death, violence and mayhem which has dominated Mexico for six years.
Click here for more information


Meet the Mods
In no particular order...


Steve White
Seafarious
Pappy
lotp
Scooter McGruder
john frum
tu3031
badanov
sherry
ryuge
GolfBravoUSMC
Bright Pebbles
trailing wife
Gloria
Fred
Besoeker
Glenmore
Frank G
3dc
Skidmark
Alaska Paul



Better than the average link...



Rantburg was assembled from recycled algorithms in the United States of America. No trees were destroyed in the production of this weblog. We did hurt some, though. Sorry.
34.238.190.122