Africa Horn
Chinese bulk carrier hijacked in Indian Ocean - EU
A CHINESE bulk carrier carrying 25 Chinese crew was hijacked in the Indian Ocean today, the European Union's counter-piracy force in the region said. The vessel was seized 550 nautical miles northeast of the Seychelles and 700 nautical miles off the east coast of Somalia, the EU naval force said in a statement.

A spokesman for the force said an EU maritime patrol aircraft had located the vessel, now about 350 miles north of the Seychelles and 700 miles off the Somali coast.

"The aircraft spotted at least four pirates on the deck and the vessel is towing two skiffs," John Harbour said. "It was last reported heading west towards the Somali coast."
Posted by: tipper || 10/19/2009 12:25 || Comments || Link || E-Mail|| [390 views] Top|| File under:
Bangladesh
Myanmar militant held in Bandarban
[Bangla Daily Star] A member of Democratic Party of Arakan, a militant group of Myanmar, was arrested in Ruma upazila in Bandarban yesterday. He was identified as Kew Ba Mong, 35.

Sources said local people caught Kew at Banchar Dai indigenous village near Ruma upazila sadar on late Saturday and handed him over to the army yesterday. Locals alleged that Kew Ba Mong was involved with kidnapping people for ransom. Recently he created a heavy pressure on the locals for huge amount of toll to buy firearms for his party, a villager said. In this situation, they caught and handed him over to the law enforcement agency, he added.
Posted by: Fred || 10/19/2009 00:00 || Comments || Link || E-Mail|| [264 views] Top|| File under:
India-Pakistan
60 Taliban leaders escaped to Mideast via Karachi?
Around 60 of the Taliban's second-cadre leaders -- who fled Swat during the army's 'Operation Rah-e-Rast' -- used Karachi as a transit route to head out to Middle East countries, Daily Times has learnt.

When armed activists of Sindh's nationalist parties blocked roads on the Punjab-Sindh border in a bid to stop the influx of internally displaced persons -- fearing that several of them could be Taliban in disguise -- the Taliban's second-cadre leadership travelled to the provincial capital by trains and then flew to Middle Eastern states via Karachi airport.

Reliable sources told Daily Times that sleeper cells of the Tehreek-e-Taliban Pakistan (TTP) in Karachi facilitated at least 60 leaders of the Taliban and arranged for tickets to the Middle East.

Some of those who travelled to the Middle East were close to Taliban leaders Muslim Khan and Maulana Fazlullah and were part of the TTP's decision-making processes because of their influence.

A major chunk of the population of Malakand work as labourers in the Middle East. Early in the 1990s when Sufi Muhammad organised the Tehreek-e-Nifaz-e-Shariat-e-Muhammadi (TNSM), several people joined his organisation. After the 9/11 attacks, Sufi Muhammad took around 10,000 TNSM activists to fight American forces in Afghanistan. He was arrested on his return from Afghanistan. The TNSM lost its hold, and several of its activists left for the Middle East to find work.

However, after the Taliban resurgence, most of the leaders -- some of whom were close aides of Sufi Muhammad -- came back and joined hands with the Taliban to pursue a "pious cause", collecting funds for the TTP and fighting for the extremist group.

However, when the military launched an operation in Swat to flush out the Taliban this year, the group became disorganised, and those had arrived from the Middle East initially shifted to IDP camps in Peshawar.

Fearing they would be caught, they then travelled in small groups to Karachi by train along with their visas and other documents, said the sources, adding that they later fled to Gulf states. The Karachi wing of the TTP -- an entity said to be well organised -- facilitated all of them.

Karachi TTP: According to the sources, the Karachi TTP hosts Taliban from other provinces, and provides logistics support and recruits new members. However, the Karachi TTP has no operational wing, meaning it does not have permission to carry out any attacks.

In an interview with Daily Times, Abu Talha -- name changed on request -- sitting in a mud house, surrounded by five people, two of them clean-shaven, introduced himself as the leader of the Taliban in Karachi, and said that it was "the duty of every Muslim to facilitate other Muslims".

He claimed that the Taliban in Karachi were "as organised as anywhere else".

Agreeing with the ideology of Hakeemullah Mehsud, he said his group would launch a struggle for Sharia even at the cost of thousands of lives. He said that the Karachi Taliban were not allowed to carry out operations.

Professor Khadim Hussain, who has been researching issues of related to Taliban and militarisation, strongly believes that Karachi is the hub of Taliban activities and in the existence of sleeper cells in the city.

"Most of the Taliban leaders in Malakand and Southern Punjab come from seminaries in Karachi," claimed Hussain.

"After a research, we found that a major chunk of the leaders and foot soldiers in Malakand migrated to Karachi in a systematic manner after the military launched an operation," he said. "We found that the commander of Pir Baba in Buner, Shahid, migrated to Karachi along with his accomplices after the operation," he said. Law enforcement and security agencies in the city also admit that Taliban sleeping cells exist in the city.


So the plan is to grow grey in the safety of working for the Saudis? That should prove educational.
Posted by: Fred || 10/19/2009 00:00 || Comments || Link || E-Mail|| [305 views] Top|| File under: TTP
Police raid madrassas in Islamabad
Law enforcement agencies on Sunday raided religious seminaries in the capital, to check for the presence of 'foreigners' there.

A police team raided the Jamia Mohammadia mosque and checked the records and particulars of the students enrolled there. Police found no irregularities during the 90-minute operation and no arrests were made.

Police teams also raided madrassas in Bara Kahu, I-8 and Jamia Faridia but found nothing irregular. Police sources said the raids were part of precautionary measures the government was taking to prevent terrorist acts.

The raids come as Interior Minister Rehman Malik announced the government would take strict action against any mosque that allowed any foreigner to serve as a prayer leader.

Also on Sunday, the interior minister visited different markets in the city to examine security measures there. He instructed police to ensure strict security to pre-empt that no terrorist attack could be carried out in the area.

On September 9, the government had informed the National Assembly Standing Committee on Interior that it was monitoring the activities of madrassas in Islamabad, as legislators expressed concerns over unregistered seminaries still operating in the federal capital.
Posted by: Fred || 10/19/2009 00:00 || Comments || Link || E-Mail|| [277 views] Top|| File under: Govt of Pakistan
Terror threats lead to closure of schools, colleges countrywide
All educational institutions run by the federal government and the armed forces and some top-ranking private sector institutions will remain closed for up to a week in Islamabad, cantonments, all major cities, FATA, Gilgit-Baltistan and Azad Jammu Kashmir, reported a private TV channel late on Sunday.

The channel said the government had decided to close schools and colleges for a week because of security threats.

Meanwhile, the City School, Grammar schools and the Beaconhouse School System have also decided to close their institutions for three days.

The decision would not affect schools and colleges run by provincial governments and other private sector institutions.

Students living in hostels have also been sent home over security concerns.

The channel reported that a notification would be issued today (Monday) for the holidays. Garrison School will also remain closed for three days.

In Balochistan, the federal government schools and colleges would also remain closed, while PAF Schools would not open in Mianwali today.

The private Roots School System also announced the closure of its institutions in the federal capital.
Posted by: Fred || 10/19/2009 00:00 || Comments || Link || E-Mail|| [268 views] Top|| File under: TTP
Pakistan troops in heavy clashes in S.Waziristan
[Al Arabiya Latest] Pakistani troops backed by fighter jets launched a major operation against the Taliban in South Waziristan on Saturday, sparking deadly clashes with heavily-armed rebels, officials said.

The mountain district is part of a tribal belt on the Afghan border that U.S. officials call the most dangerous place in the world and is home to thousands of Taliban and al-Qaeda-linked fighters branded a major threat to the West.

Heavy clashes erupted on Saturday as soldiers backed by aircraft and artillery encountered resistance, and four soldiers were killed and 12 wounded, the military said. There was no information about militant casualties. "The army has launched an operation after receiving orders from the government. The operation was launched early in the morning. Both air and ground troops are taking part," military spokesman Major General Athar Abbas told AFP.

Civilians fleeing
Around 90,000 civilians have fled South Waziristan, normally home to 600,000 people, since August and officials said the number could more than double. "More people are coming out," said Colonel Waseem Shahid, from an army support group. "We estimate that around 100,000 more people can be displaced, say a total of around 150,000 to 200,000 people can be displaced," he said.

Long-distance artillery pounded rebel positions as the vanguard of troops engaged in heavy clashes in mountainous forest at Sharwangi and Spinkai Raghzai, a local administration official told AFP on condition of anonymity.

Four soldiers were killed during clashes, the military said. Troops thrust north towards the Mehsud stronghold of Makeen, east towards Kotkai and Spinkai Raghzai, and west towards Kunigaram, Saam and Baddar, officials said.

Pakistan has mounted numerous offensives against militants in its northwest since 2002, meeting with limited success and costing the lives of 2,000 troops. "The operation will continue until the objectives are achieved. The army has blocked all entry and exit points of Waziristan," Abbas was quoted as saying by television channels that outlined an operation of six to eight weeks.

Military officials said the offensive would be swift, with the goal of finishing before the onset of harsh winter snows.

Weakness of forces
There are 10,000 to 12,000 fighters from the Tehreek-e-Taliban (TTP) movement in South Waziristan and up to 25,000 across Pakistan's semi-autonomous tribal belt, which has a history of fierce independence, experts estimate.

Pakistan's military has said Central Asian militants, mainly Uzbeks, as well as Arabs, north Africans and even some Europeans are also in the area.

The frequency and sophistication of a string of attacks since Oct. 5 has underscored the weakness of government security forces who many say lack necessary military hardware and counter-insurgency expertise.

One U.S. official said the United States was "doing everything in our power" to help Pakistan improve its counter-insurgency capabilities with military assistance to the nuclear-armed Muslim country "on a war-plan footing".

Hundreds of night-vision goggles, radios and thousands of protective vests were provided in July alone, with overall military assistance amounting to $6.85 billion since 2001, the embassy official said.
Posted by: Fred || 10/19/2009 00:00 || Comments || Link || E-Mail|| [309 views] Top|| File under: TTP
Balochistan information minister's home attacked
[Dawn] A grenade was hurled into the house of Balochistan Information Minister Younas Mullazai on Sunday. The minister was not in the house.

According to police, the grenade lobbed by men on a motorbike exploded in the backyard of the house. Windows and doors were damaged and a wall collapsed.


A thrown grenade caused a wall to collapse? Is that normal?

Sources said that Mullazai was in Jhal Magsi to offer condolences on the death of former senator Mir Yousuf Ali Khan Magsi, uncle of Governor Nawabzada Zulfiqar Magsi.

Chief Minister Nawab Aslam Raisani visited the house and ordered immediate action to bring the attackers to book. Police raided several places in the city and outskirts and took some people into custody for questioning.
Posted by: Fred || 10/19/2009 00:00 || Comments || Link || E-Mail|| [277 views] Top|| File under:
Over 100 suspects arrested in nationwide sweep
Security agencies have arrested more than 100 suspects during ongoing operations against the Taliban throughout the country, private TV channels reported on Sunday.

Qaiser Cheema -- one of Tehreek-e-Taliban Pakistan (TTP) chief Hakimullah Mehsudd's close associates -- was arrested near Faisalabad. Another channel reported that police arrested seven foreigners travelling without proper documentation from Karachi to Peshawar.. In Islamabad, police have launched an operation to investigate madrassas operating without registration. A TV channel reported that at least two suspects who lacked identification documents had been arrested from Jamia Muhammadia, while the madrassa authorities denied this.

Meanwhile, police arrested at least 100 suspects, including Afghan nationals, during a search operation in Rawalpindi. Police sources told Daily Times the accused apprehended during the search operation would be freed after providing proof of identification. Separately, sources said three suspects, including an Afghan national, had been arrested on information provided by a suspect in custody. They claimed the accused were affiliated with the TTP's Amjad Farooqi Group. Also on Sunday, APP cited a private TV channel as reporting that Russian and Indian-manufactured weapons had been recovered from the region near the Bedian Road Elite Forces Training Centre.
Posted by: Fred || 10/19/2009 00:00 || Comments || Link || E-Mail|| [290 views] Top|| File under: al-Qaeda in Pakistan
Maulvi Nazir group decides to stay neutral
The Ahmedzai Wazir tribe has succeeded in convincing Taliban leader Maulvi Nazir to stay neutral and not to side with Tehreek-e-Taliban Pakistan's new leader Hakimullah Mehsud in the recently-launched military operation in South Waziristan, elders said on Sunday.

"Nazir is completely neutral," tribal elders told Daily Times after meeting the Taliban leader, two days before the military launched Operation Rah-e-Nijat in the agency.

Last week, NWFP Governor Owais Ahmed Ghani called a 20-member jirga of elders and clerics to devise a strategy to neutralise warring tribes.

Maulvi Nazir said he had told Mehsud Taliban that they were not welcome in areas controlled by the Ahmedzai Wazirs.

Maulvi Nazir controls Wana, the headquarters of South Waziristan Agency, along with southern parts of the agency, while the military has launched its offensive against Hakimullah from the western, eastern and northern parts of the agency.

"We have told them not to come to our areas during the military operation," Nazir told Ahmedzai Wazir elders at a meeting in Wana last week.

"I have snapped ties with them," he went on to assure the elders, adding that he would not support Hakeemullah or give the military an "excuse" to expand the operation into Wazir areas.

But Maulvi Nazir's "support" to the military comes at a price. Before the ceasefire could be brokered, the NWFP government agreed to a number of demands forwarded by the Ahmedzai Wazirs, including the reopening of blockaded roads and the launch of several development schemes worth millions in their areas.

But a delay in the fulfilment of their demands is annoying the Wazir elders.

"The government has honoured no single demand so far," elders said.

Experts say the ceasefire guaranteed by Maulvi Nazir would help the military gain ground against the Taliban sooner. They said military planners would also be looking to "managing or neutralising" Taliban commander Hafiz Gul Bahadar in North Waziristan Agency to keep the northern front safe and secure against Hakimullah's TTP.
Posted by: Fred || 10/19/2009 00:00 || Comments || Link || E-Mail|| [269 views] Top|| File under: TTP
South Waziristan clashes kill 60 militants
[Dawn] Security forces claimed on Sunday to have made steady gains in their assaults on militants' strongholds in South Waziristan and army officials said they were surprised by low level of resistance. 'The area has been heavily mined. There are a lot of improvised explosive devices and mines. But the level of resistance from the militants is not very high,' one of them said.

A military spokesman said five security personnel were killed and 11 wounded during 24 hours of operation Rah-i-Nijat. He put the Taliban's fatalities at 60.

He said that troops and planes had knocked out six 12.7mm anti-aircraft guns in different areas to eliminate militants' capability to attack helicopters. 'At one place, they abandoned their position and fled,' Maj-Gen Athar Abbas said. A spokesman of the banned Tehrik-i-Taliban Pakistan acknowledged that the army had launched a multi-pronged attack.

Azam Tariq admitted that the military had occupied Kanda and Kalkali, but claimed that security personnel had been pushed back from their positions. He claimed that missiles fired by militants into a guest-house in Shakai owned by late senator Faridullah had killed eight soldiers and wounded many others.

Clashes took place in Sharwangi Nari, Spinkay Raghzai, Makin, Nawazkot and Khaisaro. Troops moving from the east, who had occupied Spinkay Raghzai, advanced by a kilometre and reached Mandana. They are now poised to enter the strategic Kotkai valley. Troops are also believed to have launched attacks from the north to enter Makin.

From the southern fringes of the region, security personnel advanced from Wana-Shakai and Tiarza towards Kanigoram, Badar and Laddah, the regional headquarters of the Mehsud part of South Waziristan, and reached Sharwangai. Heavy fighting was reported in Sharwangai Narai, some eight kilometres from Shakai valley. Local authorities put the casualties suffered by security forces at eight dead and 12 wounded.

According to sources, 19 militants were killed in clashes and bombing. The Taliban spokesman claimed that militants' supporters from religious organisations and madressahs in Punjab, Sindh and the NWFP were in touch with them and were reaching the battle zone through different routes.

He accepted the responsibility for recent attacks in Lahore and Peshawar. It is learnt that Afghan Taliban commander Mullah Sangeen had brought 1,500 fighters to support the TTP flanks in South Waziristan.

Meanwhile, an anti-Baitullah militant group has offered support for security forces against the TTP. 'We are with the security forces and, if called, we would fight alongside them against (former TTP chief) Baitullah's men,' a spokesman for the Misbahuddin group said. He said a formal announcement in this regard was expected soon.

More than 100,000 people have fled South Waziristan where the government has launched a major ground assault against the Taliban, officials said on Sunday. 'Around 100,000 people have been displaced. They are settling in neighbouring Tank and Dera Ismail Khan districts,' Colonel Waseem Shahid from an army support group said. 'Some 80,000 people had already left Waziristan before the operation. More people are coming out. In the last two days about 1,500 families or you can say some 22,000 people have left the area,' he added.

Officials say the number could rise to 200,000 with more families expected to leave in coming days, despite an indefinite curfew slapped on parts of South Waziristan, home to a population of 600,000.

A spokeswoman for the UN refugee agency in Pakistan confirmed that authorities had registered more than 100,000 displaced people. 'Over the last five days, 3,065 families (around 21,000 people) registered... before this latest influx there had been about 80,500 people or 11,000 families,' Ariane Rummery said.

Posted by: Fred || 10/19/2009 00:00 || Comments || Link || E-Mail|| [704 views] Top|| File under: TTP
Iraq
Iraq's anti-corruption journalist attacked
[Al Arabiya Latest] An Iraqi journalist called for protection after being "brutally" attacked for her efforts in fighting corruption while refusing to confirm rumors about the culprits and ruling out the possibility of leaving the country.

Zahraa al-Moussawi published several online articles about corruption in the Iraqi government and received many threats before she was beaten up in a Baghdad street, she said in an interview with Al Arabiya TV.

"I was attacked in the Arasat district in the center of Iraq," she said. "A group of armed men got off a four-wheel drive and started beating me up brutally."

None of the assailants talked to her, but she knew they were Iraqis when one of them asked the others to go back to the car quickly, Moussawi said, adding that allegations she was stripped of her clothes in the street were false.

As Moussawi was attacked in the street, no passer-by had stepped forward to help her, she said, but added she did not blame anyone for not helping.

"They probably thought these were the security forces arresting a terrorist or something of that sort. It was also dangerous to interfere since the assailants were armed. Iraqis live in fear all the time and I can't blame them."


Posted by: Fred || 10/19/2009 00:00 || Comments || Link || E-Mail|| [515 views] Top|| File under:
Southeast Asia
Motorcycle bomb wounds 28 in southern Thailand
Terrorists Insurgents detonated a homemade bomb at a morning market in the Yala provincial seat Monday morning, injuring 26 people. Witnesses said two men parked their motorcycle and walked away. Then, a soldier was alerted by a vendor to scan the motorcycle using a bomb scanner but failed to detect the bomb. The bomb hidden in the motorcycle exploded about 15 minutes after the scanning.

Plus:

Thai government Rangers raided a possible training camp of suspected terrorists insurgents in a thickly forested area in Yala, but were unable to apprehend any of them, as they had earlier fled their hideout.

Aknun Hami and Hubaidila Romuelee, suspects identified earlier in relation to several security cases, are believed to have been staying at the base, which was used as a training camp. The Rangers seized six tents, gas cylinders, uncooked rice, clothing and flashlights as they searched the site, which contained both housing and kitchen areas.

In nearby province of Narathiwat, men on a motorcycle and a pick-up truck scattered pamphlets on the roads, in community areas and outside mosques in 13 districts. The pamphlets showed photos of six Buddhists and Muslims with a message stating they were involved in the shootings at Aipayae mosque in Cho Ai Rong district on June 8.

Ten people including an Imam, or religious leader, and Muslim worshippers were killed during evening prayers, while 13 others were injured. Bounty on each of the six men said to be implicated in the killings was set at 500,000 to one million baht.

Meanwhile, Prime Minister Abhisit Vejjajiva said during his weekly television programme on Sunday that extending the Emergency Decree in the three southern provinces of Yala, Narathiwat and Pattani for an added three months will allow officials to work flexibly. Asked about rumours on possible abuse of power, he said the government will set up a committee at the ministerial level to oversee any complaints lodged by local residents and to ensure that they work with transparency.

The Cabinet on Tuesday agreed to extend the emergency decree effective from October 20, 2009 through January 19, 2010. The Cabinet is preparing to revoke martial law in four districts of Songkla province, adjacent to the three southernmost provinces, replace it with the Internal Securty Act (ISA), while setting up a complaint centre in the four provinces supervised by Minister to Prime Minister's Office Sathit Wongnongteoy, to receive complaints from local residents and give an opportunity for terrorists presumed insurgents to turn themselves in to the authorities.
Posted by: ryuge || 10/19/2009 06:18 || Comments || Link || E-Mail|| [281 views] Top|| File under:
Syria-Lebanon-Iran
Michael Ledeen on the Baluchistan Bombing
The purpose of the strategy session was to assist the terrorists, to help them reorganize, to rearm them, to arrange to get them back into Pakistan and, for at least some of them, thence to Afghanistan. For that reason, attendance counted many very important people.

The gathering in Sarbaz included not only top RG officials (including the commander in chief, General Mohammed Ali Jaafari, whose fate is unknown as of now), but also top civilian intelligence officers from the State of Sistan and Balouchistan (the second largest state in Iran), and members of an elite RG brigade named after the Imam Ali, along with the military governor of the city of Sarbaz, and the terrorists who had run away from Pakistan. The bomber, Sarabani, was dressed in an officer's uniform, and he knew exactly where to go. The blast brought down the roof of the structure.


Samson lives! Err, lived.

The real casualty figures are impossible to obtain, but they are considerably higher than the ones officially announced. At a minimum, 108 were killed, including 57 members of the Revolutionary Guards. Some of the names have already been announced, but so far Jaafari's name has not been mentioned.
Posted by: Frozen Al || 10/19/2009 15:00 || Comments || Link || E-Mail|| [281 views] Top|| File under:
Iranian reformist jailed for 5 years over vote unrest
Iran has sentenced a reformist politician to a five-year prison term for provoking street riots after the country's disputed June presidential election, his lawyer said on Sunday. The official IRNA news agency reported that the lawyer, Ali Reza Jafarian, planned to appeal against the verdict handed to his client Hedayat Aghaie. Aghaie was accused of "disrupting public order by provoking people to riot, propagating against the Islamic republic, saying that the votes were rigged and acting against national security", Jafarian said. The lawyer added that Aghaie was still being tried for some other charges such as bribery and insulting state officials.
Posted by: Fred || 10/19/2009 00:00 || Comments || Link || E-Mail|| [396 views] Top|| File under: Govt of Iran
Sunni rebel group claim Iran guards attack: TV
[Al Arabiya Latest] An Iranian prosecutor said on Sunday a Sunni rebel group has claimed responsibility for a suicide bomb attack on the elite Revolutionary Guards, which killed at least 25 people on Sunday as officials accused the west of "direct involvement."

"So far no one has been arrested, but terrorist Malek Rigi has accepted the responsibility for this terrorist attack," Mohammad Marziah, prosecutor of Zahedan, the capital of the Sistan-Baluchestan province where the attack took place, was quoted as saying by ISNA news agency.

Meanwhile state television quoted sources as saying Britain was directly involved the "terrorist" attack in which killed six guards' commanders and wounded at least 40 in the most severe attack on the Revolutionary Guards in recent years.
Posted by: Fred || 10/19/2009 00:00 || Comments || Link || E-Mail|| [273 views] Top|| File under: Jundullah
Irans supreme leader rumored to be dead again
[Al Arabiya Latest] The closure of the official website of Iran's supreme leader fueled rumors that have been circulating for the past few days that Ali Khamenei has died after he collapsed last week.


Death comes to all of us eventually. The pity is that it doesn't come to those among us who're most deserving first.


Further fueling the rumors were the closure of the official websites of Iran's radio and television all of which were not said to have been closed due to technical problems, the London-based Asharq al-Awsat reported Saturday.

The 70-year-old supreme leader reportedly collapsed last Monday and drifted into a coma but the Iranian media has stayed mum on the issue, which analysts say is because officials are waiting to resolve internal matters and chose a successor.

Several Iranian websites, mostly affiliated to Khamenei's close aides, said the rumor was believed by a large portion of Iranians because the supreme leader re-published his will a few days ago, years after he originally wrote it in Iranian papers.

According to Asharq al-Awsat, the will is not a personal document but is a political one that includes recommendations for protecting the Islamic Republic from its internal and external enemies and a reminder of the principles of the 1979 Islamic Revolution, laid by the Ayatollah Khomeini.

The will made no mention of a potential successor in the case of Khamenei's death.

President Mahmoud Ahmadinejad is reported to have met with Mojtaba Khamenei, a hard-line cleric and son of Khamenei, to discuss potential successors and speculate on who the Assembly of Experts, the body in charge of electing the Supreme Leader, would choose.


Posted by: Fred || 10/19/2009 00:00 || Comments || Link || E-Mail|| [267 views] Top|| File under: Govt of Iran
Who's in the News
45
[untagged]
6
TTP
4
Govt of Pakistan
4
Govt of Iran
3
Hamas
2
Jundullah
1
al-Qaeda in Pakistan
1
al-Qaeda in Arabia
1
Hezbollah
1
Pirates
1
Taliban
Bookmark
E-Mail Me
The Classics
The O Club
Rantburg Store
The Bloids
The Never-ending Story
Thugburg
Gulf War I
The Way We Were
Bio
Merry-Go-Blog
Hair Through the Ages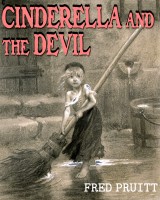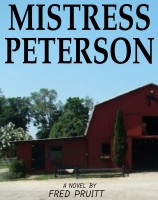 On Sale now!


A multi-volume chronology and reference guide set detailing three years of the Mexican Drug War between 2010 and 2012.

Rantburg.com and borderlandbeat.com correspondent and author Chris Covert presents his first non-fiction work detailing the drug and gang related violence in Mexico.

Chris gives us Mexican press dispatches of drug and gang war violence over three years, presented in a multi volume set intended to chronicle the death, violence and mayhem which has dominated Mexico for six years.
Click here for more information


Meet the Mods
In no particular order...


Steve White
Seafarious
Pappy
lotp
Scooter McGruder
john frum
tu3031
badanov
sherry
ryuge
GolfBravoUSMC
Bright Pebbles
trailing wife
Gloria
Fred
Besoeker
Glenmore
Frank G
3dc
Skidmark
Alaska Paul



Better than the average link...



Rantburg was assembled from recycled algorithms in the United States of America. No trees were destroyed in the production of this weblog. We did hurt some, though. Sorry.
18.232.38.214