Afghanistan
Afghan Civilians Kick Tallibutty
BAGRAM AIRFIELD, Afghanistan – More than several hundred Afghans and village elders from the Ali Khail (Jaji) and Laja Ahmad Khail districts of Paktya province forced enemy insurgents out of their villages June 4.

The Afghan villagers were angered over the enemy insurgent presence in their area and informed Afghan National Police and Coalition forces. Taking matters into their own hands, Afghan civilians confronted the insurgents and took their weapons. They also told the enemy insurgents they were no longer welcome in their districts.

Afghan residents near Chamkani also stopped enemy insurgents from bringing fighters, suicide bombers and material from Pakistan through the area. Two weeks ago, Chamkani ANP members intercepted two suicide bombers after receiving information from the local populace. As a result, one suicide bomber was not able to harm anyone and blew himself up.

During that same time period, Afghan civilians came to the aid of two Afghan Border Control Points and repelled enemy forces as they attempted to overrun the positions.

Two days ago, in neighboring Paktika province, local tribal members near Shkin pursued enemy insurgents near the Pakistan border after the insurgents killed two civilians and injured several others during an enemy direct fire attack on the local bazaar.

In Khowst province, the local populace have pledged their support to serve and protect the region from anti-government forces and assist the local legitimate government. Additionally, Afghan civilians have expressed their support to assist local checkpoints in the Zambar region.

Over the past three weeks, Afghan National Security Forces have made great strides in providing security and stability in Eastern Afghanistan with the support and assistance of the local Afghan populace.

"Afghan civilians living in Paktya, Paktika and Khowst have decided to not allow enemy insurgents to seek refuge in their villages anymore," said Army Maj. Chris Belcher, a Combined Joint Task Force- 82 spokesperson. "There is no limit to what the Afghan National Army and Afghan National Security Forces can accomplish with the support of the Afghan populace."

Posted by: Bobby || 06/09/2007 07:24 || Comments || Link || E-Mail|| [346 views] Top|| File under:
6 Afghan police killed, 13 Taliban killed or hurt
Roadside bombs and battles with Taliban forces killed six police and left 13 Taliban fighters dead or wounded in separate incidents in southern Afghanistan, officials said Friday.

A roadside bomb exploded in Kandahar's Panjwayi district on Friday, killing three police officers and wounding four in a police vehicle, said Panjwayi district police chief Bismullah Khan. In the nearby Spin Boldak district, a roadside bomb killed two policemen and wounded three others in a border police vehicle, Gen. Raziq Khan said. Khan said that in nearby Arghistan district, a police operation against Taliban fighters on Thursday killed or wounded nine of the militants. In Zabul province, a two-hour gun battle killed one policeman and four Taliban, said acting provincial police chief Hakim Khan.
Posted by: Fred || 06/09/2007 00:00 || Comments || Link || E-Mail|| [287 views] Top|| File under:
Africa Horn
Islamic Terrorists Step Up and Get Hit
More on the recent hit in Somalia.


June 8, 2007: An American destroyer used a cruise missile (not gun fire) to hit a house occupied by al Qaeda members in northern Somalia (Puntland) last week. At least a dozen al Qaeda members were in the house, six of them foreigners. Two Somalis survived the explosion. Puntland troops and U.S. Special Forces arrived on the scene quickly to examine the scene. The six dead foreigners were from the U.S., Britain, Sweden, Morocco, Pakistan and Yemen.

June 7, 2007: The U.S. revealed that one of the foreign terrorists seized in Somalia recently was a courier and liaison between al Qaeda operations in Somalia and Pakistan.


Thanks for rolling over so quickly on your friends above. You've now earned yourself an all expenses paid vacation in Cuba.
Posted by: ed || 06/09/2007 08:31 || Comments || Link || E-Mail|| [414 views] Top|| File under:
Home Front: WoT
JFK bomb plot could include overseas suspects
The investigation into the terror plot to bomb Kennedy International Airport is widening beyond the four men in custody, with more suspects sought outside the US for their roles in targeting the city's worldwide transportation hub, a law enforcement official said Friday. The defendants identified last weekend were "just a piece of it," the official told The Associated Press. "We are definitely seeking more players. We are targeting others overseas."


If there aren't any Paks involved it's not a real boom plot.
Posted by: Fred || 06/09/2007 00:00 || Comments || Link || E-Mail|| [299 views] Top|| File under:
India-Pakistan
Qaeda declares war on India
The media organisations in Srinagar on Friday received a CD statement, allegedly from Al Qaeda, stating that the militant organisation was declaring a war on India. The fifteen-minute CD comprises the speech of Abu Abdul Rehman Ansari, who claims to be a top Al Qaeda leader. Ansari appearing in a mask speaks in Arabic and Urdu while announcing 'Jihad' (holy war) against India, and lashes the Hurriyat leaders and United Jihad Council's (UJC) chief Syed Salahuddin for supporting Jammu and Kashmir's ongoing peace process.

He even did not spare the hardliner, Syed Ali Geelani, and the UJC, accusing them of fixing on Kashmir rather working for a global Islamic jihad for establishing "Khilafat". The speaker railed against Kashmiri leaders, naming them as Syed Ali Geelani, Mirwaiz Umer Farooq and Prof Abdul Gani Bhat; former chief ministers Farooq Abdullah and Mufti Muhammad Sayeed and current chief Minister Ghulam Nabi Azad. The CD showed the leaders' photographs as the speaker called out their names.

Home Ministry sources in Delhi said it was highly unlikely that Al Qaeda could have engaged in circulation of the CD and possibly Lashker-e-Taiba (LT) could be behind it to "boost the morale of its demoralising cadres".

Jammu and Kashmir police top officials maintained that the veracity of the CD was being verified, but they were taking no chances and had started the investigations. State Police chief Gopal Sharma said cognisance of the CD had been taken to verify its authenticity and that it was premature to make a comment. In Delhi, the Home Ministry issued a statement that it too was verifying the authenticity of the CD.

While pointing out that there was "no need to panic", the ministry said, "We view such activities and threats as a desperate effort by terrorist and anti-national elements to try and create problems in the country and scare the people."

Militant group Lashker-e-Taiba has, however, disassociated itself with the CD, saying that it will investigate its contents. A caller identifying himself as Dr Abdullah Gaznawi, spokesman of LT, told a news agency in Srinagar that a similar kind of reports about presence of Al Qaeda in Kashmir came out about a year ago but nothing followed. "We will investigate the CD and till than we can not comment on it", the spokesman added.

Meanwhile, the Mirwaiz Umar Farooq-led Hurriyat Conference said it would soon convene its executive body meeting to discuss the CD's contents. "This is a serious issue and we think we have to go through the contents of the CD and discuss it in our executive body before commenting on it," Umar Farooq's secretary Shahid-ul-Islam said.
Posted by: Fred || 06/09/2007 00:00 || Comments || Link || E-Mail|| [327 views] Top|| File under:
Three killed, nine injured in Hub blast
QUETTA: Three people were killed and nine injured as a bomb exploded outside a hotel in Hub late Saturday. Hub Station House Officer Abdullah Jan Afraidi said workers of the company Siddiq & Sons were having dinner outside Jumma Restaurant in the main bazaar when a homemade bomb exploded. "The majority of injured are residents of the Punjab working for the company located outside the restaurant," Razaq Mondara, a local journalist, told Daily Times. The bomb exploded at 10:32pm. The supply of electricity to most parts of Hub was suspended.
Posted by: Fred || 06/09/2007 00:00 || Comments || Link || E-Mail|| [289 views] Top|| File under:
Iraq
Heavy Fighting At Mosque
At approximately 8:20 a.m., IA soldiers from 2nd Battalion, 2nd Brigade, 5th IA and CF Soldiers from 5th Battalion, 20th Infantry, conducted a combined military operation to clear sections of Baqubah and were fired upon by insurgents positioned inside the Al Hussiniyah Mosque. CF and IA soldiers returned fire. The AIF escalated the engagement firing rocket propelled grenades against CF and IA soldiers.

The Soldiers returned fire and used attack helicopters armed with Hellfire missiles to suppress enemy fire coming from inside the mosque compound.

"Using this mosque as a base of attack is another example of the terrorists' cowardly ways," said Major General Benjamin R. Mixon, Commanding General, Multinational Division North. "This community cannot tolerate the terrorists' disregard of Iraqi people and disrespect of the people's religious structures."

The operation to clear the mosque is still ongoing.
Posted by: Uluque Flalet9590 || 06/09/2007 14:20 || Comments || Link || E-Mail|| [487 views] Top|| File under:
Slow Week in Iraq as Surge Takes Effect
State Dept. weekly summary is remarkably free of violence.


Construction Complete on "Safe Neighborhood" Project in Adhamiyah:

•The 82nd Airborne Division's 2nd Brigade Combat Team (BCT) completed the nearly two-month long project "Safe Neighborhood" May 28, emplacing temporary concrete barriers and checkpoints around a three-mile area of Baghdad's Adhamiyah neighborhood in order to restrict terrorist movement and protect the local population.
•2nd BCT of the 82nd Airborne Division reports the initial results are positive, with a noticeable decrease in violence. Murders are down 61% in Adhamiyah between the beginning of April (when construction began) and May 28 (when it ended).


Remember the short-lived howling protests about the wall?



Security Efforts Assist Market Re-Openings:

•Multi-National Forces-Iraq reports that since temporary protective barriers were emplaced in attempts to keep suicide bombers at bay, many markets around Baghdad have recently resumed business, returning a sense of normalcy to the Iraqi population in local neighborhoods.
•According to U.S. Army LTC John Rudolph, assistant chief of staff of civil military operations for Multi-National Division-Baghdad, Doura market went from an unorganized street market of only a few dozen vendors to a thriving market place with more than 200 sellers. Shoppers also reportedly feel safer in the Rusafa District's market as evidenced by a significant increase in the number of local citizens using that market.

Kurdish Regional Government Assumes Control of Security:

•The Kurdish Regional Government assumed control of security in the three provinces of Dahuk, Irbil, and Sulaymaniyah from Coalition forces at a ceremony May 30. Provincial transfer of security is gained when four security criteria are met. Set by the Joint Committee to Transfer Responsibility, the four criteria involve assessing threats, combat readiness of Iraqi army and police, governance capabilities, and Multi-National Force-Iraq force posture.

First Women Graduate from Kirkuk Police Academy:
•The first two women to train at Kirkuk Police Academy were among the 980 police officers and non-commissioned officers to graduate from the academy May 27.


I can't wait until a female cop busts a hard boy!



Intersect Muslim Council Formed:

•Sunni and Shiite religious scholars came together in Baghdad June 4 to form a new inter-sect Muslim council, calling for an end to violent extremism. While none of Iraq's truly influential religious leaders were present, the representatives from major traditions of Islamic thought were present and the delegates pledged to heal the rifts tearing the society apart.

National Dialogue Group Claims to Create New Parliamentary Coalition:

•National Dialogue group officials claim they are working to create a new parliamentary coalition to bring down the Shiite-led government following multi-party talks with the main Sunni grouping in parliament, the Accordance Front, former Prime Minister Iyad Allawi and smaller nationalist parties. Sunni officials acknowledged that such a bloc would not be able to form a majority in the 275-member assembly dominated by Shiite-led groups, but could influence any government "in the right direction."


So maybe some Sunnis have given up on the idea of control, and will settle for influence?



Sadr Gives Rare Interview:

•Shiite cleric Muqtada al-Sadr, in a rare interview with the British newspaper "The Independent," rejected direct talks with the U.S., threatened a new uprising, and revealed that he fears the U.S. will kill him. Sadr spoke after leading prayers in the Grand Mosque at Kufa for the second time in two weeks. Sadr has worn a white burial shroud both of these times, symbolizing his readiness to become a martyr.


Grandstanding, power-hungry twit. Why doesn't he just strap on a boom belt and get his virgins?



Czech Companies Win Contract in Iraq:


It's the little things that count.


•Czech companies Techno-Export and Pro-Coupe Engineering Birno recently signed a contract with Iraq's Oil Ministry, worth approximately $1.19 million, in order to supply equipment for two of the country's oil refineries. This equipment will assist in the production of an additional 70,000 barrels of refined fuels daily.

Kirkuk Governor Creates Contract Review Committee:

•The Governor of Kirkuk province created a special committee to review contracts before he signs them; adding another layer of bureaucracy that will likely slow the process of obligating the province's 2007 funds. The Provincial Council's Economic and Finance Committee Chairman said that he doubts that the province will achieve the June 15 milestone of obligating 25% percent of its 2007 budget.


Another layer of bureaucracy! Iraq is becoming western!



Iraqi Police Break Up Terrorist Cell:

•Baghdad Iraqi Police, acting on a tip from an anonymous citizen, captured nine suspected al-Qaida in Iraq operatives May 27 and seized materials believed to be used for small arms attacks, murder, kidnapping and ransom. The raid netted a small weapons cache, large sums of money and a video camera with evidence of a recent car bomb attack in Samarra. This raid was conducted in order to disrupt an insurgent cell operating in the Samarra area. No Iraqi forces were injured during the operation.

Reduction of British Forces in Southern Iraq Near Completion:

•British military spokesman Major David Gell announced that the reduction of British forces in southern Iraq from 7,000 to about 5,500 soldiers is almost complete. The next step will be for British forces to pull out of Basrah Palace, their last post inside the oil port city of Basrah, and move to Basrah airport on the outskirts, which will become the sole remaining British military base in southern Iraq.

Four Million Iraqis Displaced Since 2003:


More hand-wringing from the UNHCR.


•The UN High Commissioner for Refugees (UNHCR) reported that more than 4 million Iraqis have become displaced since 2003, and that they anticipate this number to increase as conditions in Iraq continue to deteriorate. The number of Iraqis who have fled the country as refugees has risen to 2.2 million while another 2 million have been driven from their homes but remain within the country. Further, more than half of Iraq's 18 governorates are preventing displaced people from entering their territories, either by stopping them at checkpoints or by refusing to register them for food aid and other basic services. While many of the checkpoints were originally established for security reasons, they are being increasingly used to prevent displaced Iraqis from moving around the country.

South Korea Asked to Extend Military Presence:

•Iraqi Deputy Defense Minister Sabah Ajil Daud asked South Korean officials to extend Seoul's military presence in Iraq, referring to the positive view Iraqis hold toward South Korean troops in Irbil.

Reporters Without Borders Calls for Police Unit to Investigate Media Killings:


If the jihadis are killing journalists, they must be desperate - or the smart ones are all dead.


•Paris-based media advocate Reporters Without Borders (Reporters Sans Frontieres-RSF) has called for the establishment of a special police unit to investigate media killings in Iraq. RSF said more should be done to investigate the deaths and to organize awareness campaigns among the Iraqi security forces and the public for the protection of journalists.
•In a statement on its website, RSF called "for the creation of a special force within the national police to identify the perpetrators and instigators of killings of journalists." Further, "To help the investigators, a witness protection program should also be set up with the help of countries in the region."


But no secret prisons or panties on heads. Yet.


•A record 12 journalists were killed in Iraq during the month of May, including –most recently -Saif Fakhry, an Iraqi cameraman working for the Associated Press news agency. Fakhry was killed May 31 near his home in Baghdad.
Posted by: Bobby || 06/09/2007 07:40 || Comments || Link || E-Mail|| [292 views] Top|| File under:
16 killed in two vehicle bombs in southern Iraq
BASRA, Iraq - At least 16 people were killed and 32 wounded on Friday in two near simultaneous vehicle bombs north of Basra, the southern Iraq city, police and medical officials told. The explosions - a bomb in a minibus at a bus station and a car bomb in a market - rocked the town of Al-Khurna, 60 kilometres (35 miles) north of Basra, at around 7:30 am (0330 GMT), officials said.

"First, a minibus exploded at a bus station in Al-Khurna and around the same time another car bomb exploded in a market in the town," First Lieutenant Imad Abdul Wahid from Khurna police said. A medic in the town's local hospital also confirmed the attacks. "We received 16 killed and 32 wounded, including many women and children from both the attacks," said Doctor Mohammed Nawruz of Khurna hospital.
Posted by: Steve White || 06/09/2007 00:00 || Comments || Link || E-Mail|| [314 views] Top|| File under:
14 killed as gunmen attack Iraqi police chief's house
In a dawn strike Friday, unidentified gunmen attacked the house of the police chief in Baqouba, northeast of Baghdad, killing his wife, two brothers and 11 guards, Diyala provincial police reported. The attackers also abducted two sons and two daughters of police chief Col. Ali Ahmed, police said. Ahmed wasn't home at the time, they said.
The children's ages and other details of the attack were not immediately available.

Diyala province, and especially the city of Baqouba, 60 kilometers northeast of Baghdad, has been torn by violence in recent weeks as al Qaida in Iraq and affiliated groups have battled Iraqi security forces, the US military and some local insurgent groups that have turned against al Qaida.

In other violence, unknown gunmen speeding by in the northern city of Kirkuk shot and killed a soldier, Adnan Mahmoud, as he drove with his 2-year-old daughter around 6:30 a.m. Friday. The child also was killed, said police Capt. Jassim Abdullah.

In Baghdad, US Army artillery fired at least nine rounds Friday morning into a Sunni Muslim-dominated farming area in the city's southwestern sections of Arab Jibor and Albu Aitha, police reported. A police officer, who asked anonymity as he was not authorized to talk to media, said the shelling targeted "selective areas" where Sunni militants were active.
Posted by: Fred || 06/09/2007 00:00 || Comments || Link || E-Mail|| [438 views] Top|| File under:
Israel-Palestine-Jordan
IDF troops fatally shoot armed Palestinian near Hebron
IDF troops shot and killed an armed Palestinian near Hebron Friday evening, Palestinian sources reported. Paratroopers operating in the village of Tafuh spotted a group of suspect terror operatives conducting target practice. The soldiers opened fire, hitting two of the men. One, Yussuf Yussuf Abed A-Nabi Zarikat, was seriously wounded and later evacuated to a hospital. The second man, Hajazi Muhammad Zarikat, succumbed to his wounds.

Earlier Friday, an Islamic Jihad gunman died hours after he was critically wounded in a skirmish with IDF troops in the Gaza Strip. The gunman had opened fire on the soldiers together with a second operative, who managed to escape, Israel Radio reported.

Meanwhile, Palestinian terrorists fired two Kassam rockets at Sderot overnight Thursday. The rockets did not cause any damage or casualties, Israel Radio reported. Sources within the IDF assessed that the Kassams were fired by members of Islamic Jihad.

Also overnight Thursday, IDF troops arrested a Palestinian terror suspect in Nablus. The man was taken in for questioning.
Posted by: Fred || 06/09/2007 00:00 || Comments || Link || E-Mail|| [283 views] Top|| File under:
17 hurt in renewed PA Gaza festivities
Tensions between Hamas and Fatah are running high following a series of violent incidents in the Gaza Strip on Thursday. One Palestinian was killed and 17 wounded in renewed fighting between the two sides in the southern Gaza Strip. Palestinian Authority officials expressed fear that the tensions would lead to another round of bloody fighting. About 160 Palestinians have been killed and hundreds wounded in internecine fighting in the West Bank and Gaza Strip since the beginning of the year.

Burhan Hammad, the top Egyptian security representative in the Gaza Strip, warned about renewed fighting between the two parties. He blamed "suspicious parties" among the Palestinians for working to renew the violence. Although he did not name the parties, his remarks were seen as directed toward a number of Fatah warlords, including Muhammad Dahlan. Hammad, who met with PA Prime Minister Ismail Haniyeh of Hamas late Wednesday night, is reportedly upset about Fatah security chiefs allegedly attempting to resume fighting with Hamas. At the meeting, Haniyeh protested Egypt's readiness to transfer weapons to Fatah. He warned that such a move would lead to civil war, saying Egypt should not be involved in US and Israeli attempts to meddle in Palestinian affairs, a source close to Haniyeh said.

Hassan al-Bazam, 20, who works as a bodyguard for Haniyeh, was kidnapped Monday night by Fatah gunmen. He said the kidnappers tortured him and forced him to curse God and the prophet Muhammad. "I was on my way to the Sheikh Radwan neighborhood [in Gaza City] when I was kidnapped by Fatah gunmen who were in two cars," Bazam said. "They took me to a building next to the beach, where they beat me severely with clubs and rifles. "They extinguished cigarettes on my body and melted candles on my back. They also hung me from my hands and started shooting between my legs." He said the kidnappers demanded a list of Hamas activists in his neighborhood and questioned him about the killing last month of a senior Fatah militiaman.

Bazam said he was released seven hours later, but only after he agreed to curse God and Muhammad. Bazam said the kidnappers also shaved his eyebrows, beard and part of his head, which was then marked with a Force 17 [Presidential Guard] sign. "These people are real murderers," Bazam said. "Even the Jews did not do such cruel things to us."

Fayez Barawi, a prominent physician from the northern Gaza Strip with close links to Hamas, was kidnapped, shot and moderately wounded on Thursday by members of one of the PA security organizations. He was abducted while attending a graduation ceremony of members of PA Chairman Mahmoud Abbas's Presidential Guard at a local security installation. His brother was one of the officers who graduated. Barawi was taken to a nearby security base where PA officers shot him five times in different parts of the body. Abdel Latif Kanu, a senior Hamas official in the northern Gaza Strip, strongly condemned the attack on Barawi, saying he had been shot in one of the bases belonging to Abbas's security forces. Kanu said Hamas will not remain idle in the face of "these crimes."

Earlier Thursday, a Fatah activist was killed in a clash with Hamas gunmen in Rafah. The victim was identified as 27-year-old Wael Wahbi. Sources close to Hamas said Wahbi was among a group of Fatah gunmen who attacked Hamas supporters outside a local mosque.
Posted by: Fred || 06/09/2007 00:00 || Comments || Link || E-Mail|| [304 views] Top|| File under:
Southeast Asia
One dead, 28 wounded in southern Thai tea shop bombing
A bomb exploded in front of a crowded teashop in restive southern Thailand, killing one woman and wounding 28 other people, police and a hospital official said. The bomb was hidden in a bag and placed inside a telephone booth Friday in front of a busy teashop in Yala city, capital of the province of the same name, said police Lt. Col. Jirasit Lomae. The dead woman was a 24-year-old Buddhist, said Jirasit. The religions of the other victims were not immediately known.

The bomb exploded at about 8 p.m., a time when many southerners traditionally gather to socialize at tea shops. "The assailants seized an opportunity to stage an attack when police and soldiers were taking a rest," Jirasit said. Troops had been providing security at trade fair in the province, he said.

Meanwhile, rail service resumed in the three southernmost provinces of Pattani, Yala and Narathiwat on Friday — four days after suspected insurgents sabotaged tracks, causing a train to derail in Pattani province and injuring nine passengers, the State Railway of Thailand said. About half the usual number of passengers used trains in the three provinces on Friday, despite an increased police and army presence at stations and junctions along the tracks, said Thanongsak Phongprasert, the railway's southern office director.

Separately, arsonists burned down a government school in Yala's Krong Pinang district Thursday night, said police Lt. Narasak Chiangsuk, blaming Muslim insurgents.
Posted by: ryuge || 06/09/2007 07:21 || Comments || Link || E-Mail|| [310 views] Top|| File under:
Sri Lanka
Sri Lanka raps police chief, invites Tamils back
COLOMBO - Sri Lanka's president Friday criticised his police chief for evicting hundreds of minority Tamils from the capital and ordered them to be brought back immediately, an official said.

President Mahinda Rajapakse demanded an explanation from police Inspector General Victor Perera for forcing Tamils out of their sleep and bussing them 260 kilometres (160 miles) north of Colombo to a detention centre. 'The president has called for an explanation from the IGP,' an official at the president's office said. 'He has also ordered measures to redress the injustices during yesterday's police action.' The presidential orders went out after the Supreme Court halted the evictions and the United States, a key ally of the government, led international condemnation of Thursday's events.

Police sources said they were trying to undo the damage by arranging five buses Friday evening to bring back to Colombo the Tamils who were forcibly removed from low-budget hostels. 'Out of 272 held at the Vavuniya centre, we are bringing back 186 in the next few hours,' a police official in Vavuniya said by telephone.

Government defence spokesman Keheliya Rambukwella told reporters Thursday that the Tamils boarded buses on their own accord and denied any forced eviction. However, owners of lodges and witnesses said even a kidney transplant patient was forced out of bed and forced into a bus despite pleas by his wife that the man needed regular medication here. The Tamils were not even allowed to change out of their night clothes or use toilets, witnesses said.
Posted by: Steve White || 06/09/2007 00:00 || Comments || Link || E-Mail|| [303 views] Top|| File under:
Syria-Lebanon-Iran
US Treasury clamps down on Iran's nuclear program
The Bush administration moved Friday to clamp down financially on four Iranian companies suspected of connections to Teheran's nuclear program. The Treasury Department's action is against Pars Tarash, Farayand Technique, Fajr Industries Group and Mizan Machine Manufacturing Group. The action means that any bank accounts or other financial assets belonging to these three companies found in the United States must be frozen. Americans also are prohibited from doing business with them.
Posted by: Fred || 06/09/2007 00:00 || Comments || Link || E-Mail|| [476 views] Top|| File under:
Iran confirms it's holding another US citizen
Iran confirmed Friday for the first time that it is holding an Iranian-American peace activist, at least the fourth dual citizen it has detained in recent months, according to a semiofficial news agency. The Iranian Student News Agency said that Ali Shakeri of Lake Forest, California, was being held on security-related charges and investigated by the security department of the Teheran prosecutor's office. It provided no source for the information and calls to Iranian judicial officials were not immediately returned Friday, a weekend day in the Islamic country.
Posted by: Fred || 06/09/2007 00:00 || Comments || Link || E-Mail|| [285 views] Top|| File under:
1 dead, 3 hurt in blast near Christian Beirut neighborhood
A bomb went off near a Christian town north of Beirut on Thursday, killing at least one man and wounding three others, in the latest string of explosions that have shaken Lebanon since fighting erupted between army troops and Islamic gunmen in a northern refugee camp three weeks ago.

Security officials, speaking on condition of anonymity as they were not authorized to talk to the media, said the blast occurred in an industrial area in the town of Zouk Mousbeh, about 20 kilometers (12 miles) from Beirut and near the town of Jounieh in the Christian heartland.

The explosion set off large fires in several buildings and black smoke was seen billowing from the area. Ambulances and fire engines raced to the scene, where mangled remains of cars destroyed in the blast lay overturned on the street.

Civil defense personnel pulled out the body of Pierre Dehni, whose nationality was not immediately known, from the wreckage of a gutted building. Two Syrian workers and a Lebanese man were also wounded in the blast, the officials said.

Al-Jazeera satellite television said a car bomb had caused the explosion but Lebanese officials could not immediately confirmed this. Firefighters said they expected to take hours to extinguish the blazes.

Lebanese Broadcasting Corp. television reported that the area targeted in the explosion consisted of about 300 industrial stores and shops that sell paint and inflammable materials. Stored gas and oxygen containers swiftly caught fire in the blast.

The blast late Thursday was the second in four days. On Monday, 10 people were injured when a bomb exploded in an empty passenger bus parked in the Christian neighborhood of Bouchrieh east of Beirut.

An anti-Syrian Cabinet minister blamed Syria for Thursday's blast and said there was a "direct link" to the ongoing battles between the Lebanese army and Fatah Islam gunmen in the northern Nahr el-Bared refugee camp.

"We are witnessing terrorist attacks on the people, government and army of Lebanon," Telecommunications Minister Marwan Hamadeh told The Associated Press. He added that "these attacks in many parts of Lebanon which are carried out by the Syrian intelligence services."

Hamadeh, who survived a car bomb blast in 2004, said the authorities "are doing our best to end these attacks ... These efforts will be fruitful."

Anti-Syrian Christian lawmaker Elias Atallah also blamed Syria for the blast. "A terrorist group is trying to destabilize the Lebanese situation," he told Al-Jazeera late Thursday. "The Syrian regime has promised to turn Lebanon into hell."

Earlier Thursday, one Lebanese soldier was killed and three were wounded in clashes in Nahr el-Bared, while a military raid on a suspected insurgent hideout in the country's east uncovered three vehicles rigged with explosives.

The fighting in the northern camp, as well as this week's clashes at the Ein el-Hilweh camp near the southern city of Sidon and the latest bombings, have raised fears that Lebanon is heading for more violence.

The security officials said the army's fatality Thursday was gunned down by Fatah Islam snipers. Earlier in the day, the al-Qaida-inspired gunmen attacked an armored personnel carrier, wounding three soldiers, two of them seriously.
Posted by: Fred || 06/09/2007 00:00 || Comments || Link || E-Mail|| [286 views] Top|| File under:
Top leaders of Fateh al-Islam wounded & hiding
Al Arabiyeh TV satellite, confirmed that both, Absi , leader of the Fatah al Islam and his deputy Abu Hureira are wounded and hiding in the cooperative building of the camp. Shaker Youssef al-Absi is a Jordanian of Palestinian origin and Abu Hureira, a Lebanese whose real name is Shehab al-Qaddour. Ya Libnan has reported on June 3 that Abu Hureira was seriously wounded in his arm and leg . Earlier reports said he was killed . Ya Libnan has also reported on June 6 that Shaker al Absi was wounded .

The Lebanese troops pounded al Fatah al Islam militants dug in at the Palestinian refugee camp of Nahr el Bared in north Lebanon on Friday after the gunmen refused demands they give themselves up. Artillery and tanks blasted several areas of the camp, where Fatah al-Islam fighters have shown stiff resistance in nearly three weeks of often ferocious battles. "A shell hit a house where 10 civilians were sheltering," camp resident Wissam Badran told Reuters by telephone. "I took out four people -- a man, a woman and two children -- from under the rubble whom I think are dead. Six people were wounded." It was not immediately possible to confirm the report but reliable news of casualties from inside the camp has been difficult to acquire.

Heavy machinegun fire echoed across the area as fires raged inside and clouds of smoke billowed over the camp, abandoned by most of its 31,000 residents. The fierce fighting resumed after two days of mostly sporadic clashes and came hours after Lebanese Islamists failed in a bid to convince Fatah al-Islam militants to surrender. But Lebanese sources said the Islamic Action Front, which includes Sunni politicians and clerics, would continue its efforts to find a solution to the standoff.

AL QAEDA IDEOLOGY
The fighting erupted on May 20 when the militants attacked army units deployed around Nahr al-Bared after one of their hideouts in a nearby city was stormed. At least 115 people, including 47 soldiers and 38 militants, have been killed. The Lebanese authorities have demanded the unconditional surrender of the gunmen, who have vowed to fight till death.

Fatah al-Islam was officially formed late last year. Its leader, veteran Palestinian guerrilla Shaker al-Absi, says he shares the same ideology as al Qaeda but has no organizational links with that group. Many of his men are foreign Arab fighters, some of whom have fought in
Iraq.

The battles, the worst internal conflict since the 1975-1990 civil war, have threatened to spread to other parts of the country with deadly clashes earlier this week at another refugee camp and five bomb blasts in civilian areas in and near Beirut. A bomb exploded in a Christian industrial area north of Beirut on Thursday night, killing one civilian and wounding four, security sources said. The authorities have charged 30 detained members of Fatah al-Islam with terrorism, charges that carry the death penalty.

Security forces also dismantled this week what they say is an al Qaeda cell preparing for car bomb attacks in Lebanon, arresting eight people and seizing weapons and explosives. On Friday, security sources said border authorities had arrested 12 Iraqis trying to enter Lebanon from Syria with forged Romanian passports. It was not known why they wanted to come to Lebanon.
Posted by: Fred || 06/09/2007 00:00 || Comments || Link || E-Mail|| [462 views] Top|| File under:
Lebanon officials link Fatah al-Islam to Bar Elias terror cell
Official reports indicated a connection between Fatah al-Islam and members of a terror cell arrested during raids on hideouts in east Lebanon's Bekaa valley, the daily An Nahar said Friday. On Friday, Lebanese border police at Masnaa border crossing in eastern Lebanon detained 12 men as they tried to enter the country with forged foreign passports, state-run National News Agency said.

A statement by the General Directorate for State Security said three detainees, arrested near the Bekaa town of Bar Elias about 10 kilometers from the main border crossing to Syria on Wednesday, testified that they belonged to the terrorist group al-Qaida.

Police late Thursday arrested a Syrian-Lebanese man after raiding his apartment in the village of Ghazzeh in Western Bekaa, An Nahar said. Security officials said troops confiscated detonators and timers from the apartment of Syrian-born Abdullah Barakat, a naturalized Lebanese citizen.

Citing ministerial sources, An Nahar said Ahmed Merhi, a Lebanese recently detained in Ashrafiyeh, had confessed that he was a "servant" and that he had been receiving instructions from Syrian officers. The sources said Merhi had also admitted to "organizing Fatah al-Islam activities" in Lebanon and that he had recruited young men from Syria and Iraq to join the terrorist group. Merhi said the recruits were smuggled overland from Iraq to Lebanon via Syria.

Fatah al-Islam has been fighting the Lebanese army since May 20 at the Palestinian refugee camp of Nahr al-Bared near the northern city of Tripoli.

On Thursday Lebanese troops discovered two cars and a van rigged with explosives during a raid on a hideout in Bar Elias. The statement by the General Directorate for State Security said the detainees also testified to rigging the vehicles -- two Mercedes Benz and a Volkswagen -- with explosives. Security sources said the suspects and weapons have been smuggled in from Syria to support Fatah al-Islam militants in their attacks aimed at destabilizing Lebanon.

An Nahar said the detainees from Wednesday's raids were a Saudi, not an Iraqi as earlier reported, and two Syrians. It said the Saudi, identified as Fahd Bin Abdul Aziz al-Meghamis, belonged to Abu Hamza al Muhajer, the militant named as al-Qaida's new leader. An Nahar identified the Syrians as Ahmed Mohammed Osseili and Mohammed Abdul Rahim Abdul Rahim.
Posted by: Fred || 06/09/2007 00:00 || Comments || Link || E-Mail|| [281 views] Top|| File under:
Who's in the News
51
[untagged]
Bookmark
E-Mail Me
The Classics
The O Club
Rantburg Store
The Bloids
The Never-ending Story
Thugburg
Gulf War I
The Way We Were
Bio
Merry-Go-Blog
Hair Through the Ages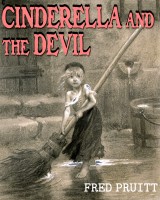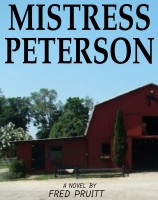 On Sale now!


A multi-volume chronology and reference guide set detailing three years of the Mexican Drug War between 2010 and 2012.

Rantburg.com and borderlandbeat.com correspondent and author Chris Covert presents his first non-fiction work detailing the drug and gang related violence in Mexico.

Chris gives us Mexican press dispatches of drug and gang war violence over three years, presented in a multi volume set intended to chronicle the death, violence and mayhem which has dominated Mexico for six years.
Click here for more information


Meet the Mods
In no particular order...


Steve White
Seafarious
Pappy
lotp
Scooter McGruder
john frum
tu3031
badanov
sherry
ryuge
GolfBravoUSMC
Bright Pebbles
trailing wife
Gloria
Fred
Besoeker
Glenmore
Frank G
3dc
Skidmark
Alaska Paul



Better than the average link...



Rantburg was assembled from recycled algorithms in the United States of America. No trees were destroyed in the production of this weblog. We did hurt some, though. Sorry.
3.231.220.225