Afghanistan
Two killed, one injured in attack on vehicle
AIP: Two people were killed and another wounded when unidentified gunmen opened firing on a vehicle in Balakh province on Thursday.
The security chief of Balakh province Naseeruddin Hamdard confirmed to Afghan Islamic Press that unknown people opened indiscriminate firing on a passenger vehicle in Chamtal district of Balkh province today's afternoon, killing two and injuring one inmate. The killed and injured people are civilians and dwellers of Chamtal district, he added. Meanwhile a resident of the area told Afghan Islamic Press that the vehicle was of a local non-governmental organization and the people killed and injured in the attack were the workers of the NGO. However, Naseeruddin Hamdard rejected this notion.
Posted by: Fred || 06/09/2006 00:00 || Comments || Link || E-Mail|| [282 views] Top|| File under:
Taliban claims fresh attacks in Ghazni
AIP: Taliban on Thursday claimed fresh attacks on Afghan and foreign forces in Ghazni province. Spokesman of Taliban guerillas Qari Muhammad Yousaf while talking to Afghan Islamic Press by phone from an undisclosed location in Quetta said, "Taliban blew up a vehicle of Afghan National Army with remote controlled landmine in Andar district of Ghazni province today. The vehicle was completely destroyed and three soldiers were also killed, he added.


Source is Afghan Islamic Press, so reliability is low.

Similarly in another claim, Qari Muhammad Yousaf said, "A US military vehicle was also destroyed by Taliban fighters in Sarad area of Andar district of Ghazni province today but we have no details about the damage." Five soldiers were killed when a vehicle of Afghan Army was destroyed by our fighters in Khugyani district of Ghazni province today, the Taliban spokesman said in the third claim.
Posted by: Fred || 06/09/2006 00:00 || Comments || Link || E-Mail|| [283 views] Top|| File under:
Africa Horn
Somalis Expect US, Ethiopian Intervention
IOL - MOGADISHU — Ethiopia and the US are expected to intervene militarily in Somalia especially after the Joint Islamic Courts (JIC) fighters have seized full control of the capital Mogadishu following four months of fighting with a US-backed warlord alliance, well-placed sources told IslamOnline.net on Tuesday, June 6. "Ethiopia has put its troops along the borders with Somalia on maximum alert and might push them into its Horn of Africa neighbor to stem further advances by the JIC fighters," said the sources, which spoke only on condition of anonymity. The Ethiopian government will try everything in its power to prevent the JIC fighters from capturing the strategic central city of Jowhar, some 90 kilometers north of the capital, they added.

The JIC announced Monday, June 6, seizing control of nearly all of the lawless capital and a key supply line for the Alliance for the Restoration of Peace and Counter-Terrorism (ARPCT) on its northern outskirts. In a statement read over local radio stations, the chairman of the city's Joint Islamic courts, Sheikh Sharif Sheikh Ahmad, said 15 years of warlord control of Mogadishu was over and urged residents to accept the new leadership. "We are not against any group and will deal with the outside world in a manner that takes the interests of our country and people into account first," he said.

At least 347 people have been killed and more than 1,500 wounded, many of them civilians, in fierce battles between the JIC fighters and the ARPCT since February.
Continued on Page 49
Posted by: Steve || 06/09/2006 16:20 || Comments || Link || E-Mail|| [419 views] Top|| File under:
Africa North
Dahab Bomber Gives Himself Up
Cairo, 9 June (AKI) - Egptian police have arrested a major indictee for last April's terror attacks at Red Sea holiday resort of Dahab, Galal Salam Qorei. The terror suspect turned himself in at a police station in Cairo on Thursday, and police arrested him immediately after verifying his identy, the Arab website Moheet said. Qorei's arrest comes just a few days after the holding for questioning of three other people suspected of planning and carrying out the attacks. Qorei, 26, is from el-Arish, a small town in the northern Sinai peninsula.

Moreover, the Egyptian interior ministry announced last Friday that three other suspected terrorists had been killed during a gunfight between with the police in the Sinai region.

The terror attacks of Dahab tourism resort in the Egyptian Sinai peninsula, on 24 April, killed 20 people - including three foreign tourists - and wounded 70. Although at first investigators said remotely detonated bombs had caused the three explosions in a restaurant, a cafe and a supermerket, it subsequently emerged that suicide bombers caused at least two of the blasts. Resorts in the southern Sinai peninsula have been hit before. Bombers struck the last time in July 2005, when at least 67 people were killed in Sharm el-Sheikh.
Posted by: Steve || 06/09/2006 08:44 || Comments || Link || E-Mail|| [284 views] Top|| File under:
Africa Subsaharan
South Africa handed over hard boy to Paks
South Africa on Thursday said that it had handed over a Pakistani national and alleged terror suspect to Pakistani officials, following claims by his lawyer that he had been turned over to US intelligence agents or their allies. Khalid Rashid "was an illegal foreigner in South Africa. He was arrested and deported to his country of origin, Pakistan," the Home Ministry said in a statement.

"(The) government can confirm that he was handed over to Pakistani officials who travelled to South Africa to receive him," it said, adding that Islamabad had "acknowledged in writing that he arrived in Pakistan on November 6, 2005. Therefore, further information on his whereabouts should be sought from Pakistan. Our responsibility ... is not only to implement laws pertaining to illegal immigration; but also to protect our country from being used either as a hide-out or as a base for terrorist activities."

Rashid's lawyer Zahir Omar plans to ask the ministers of home affairs, intelligence and security to testify in court to establish the whereabouts of Rashid Khalid. "I suspect he is being detained in an American detention centre in a former Soviet country," Omar said on Wednesday. Omar said that he had obtained an intelligence report to the home affairs minister stating that British authorities suspected Khalid of having links to an international terrorist network. "The reason for Rashid's abduction was the mere suspicion that he was linked to international terrorism," Omar said, adding that while he had some ties to the Taliban militia in Afghanistan, he was "not a major player".


In a just world he'd be a dead player. But I'll settle for him being on his way to Diego Garcia, or at least talking to large Bulgarian men with truncheons...
Posted by: Fred || 06/09/2006 00:00 || Comments || Link || E-Mail|| [292 views] Top|| File under:
Bangladesh
Tales from the Crossfire Gazette
An alleged terrorist and extortionist was killed in crossfire during a shootout between his cohorts and the metropolitan police in the city early today (Thursday). Police arrested Ashikur Rahman Rinku, 30, of Purbo Banglar Communist Party (PBCP-Janajuddho) at Sonadanga in the city on Wednesday night.


Another day, another soon-to-be-dead commie

Son of Mohammad Aminul Islam Master of Sonadanga, Rinku was wanted in six criminal cases including two for murder, police said.

Police arrested the terrorist from Sonadanga bypass road at about 10-30 pm yesterday (Wednesday) with one pipe gun and two bullets, said SI Hayat.

"Hey Bob, forget signing out the shutter gun. Rinku brought his own."

Police sources claimed that acting on his statement, police along with Rinku went to raid a hideout near a graveyard in Basupara area of the city to recover illegal arms and nab his accomplices.

Our story now moves to the deserted graveyard.....

Sources added that when the law enforcers reached near the Basupara graveyard, his accomplices who were hiding opened fire on them, prompting a gunfight between the two sides. During the gunfight, Rinku tried to escape but bullets hit him and he died on the spot.

"Feet, don't....BANG...BANG..erp,....rosebud...."

Rinku's accomplices managed to flee the scene, leaving behind one pipe gun and three bullets.
Posted by: Steve || 06/09/2006 09:43 || Comments || Link || E-Mail|| [282 views] Top|| File under:
Britain
Muslims in anti-terror raid demonstration
More than 100 Muslims protested angrily over the controversial east London anti-terror raid, expressing fury at alleged police brutality and Government oppression of the Islamic community. The demonstrators, prime among them the outspoken Islamic figure Anjem Choudary, gathered outside Forest Gate police station to voice their anger over police tactics and what they claim is their deliberate targeting of ordinary Muslims. But the family of the two brothers arrested during last Friday's raid in Lansdown Road expressed their opposition to the demonstration, urging the local community not to give it their support.

However, the protest continued as demonstrators waved placards emblazoned with a variety of anti-government and anti-police slogans, including: "Tony Blair terrorist", "Stop police brutality", and "Blair: shoot first ask questions later". Orchestrated by the leaders of the demo, who took it in turn to address the protesters using a loud hailer, they chanted: "British police go to hell" and "Tony Blair murderer". Placards were waved and the chanting was forceful, but the demonstration was peaceful and there were no arrests.

Many members of the area's Muslim community were clearly opposed to the protest, with some voicing their opposition and accusing the organisers of "making a bad situation even worse".
Continued on Page 49
Posted by: Steve || 06/09/2006 16:04 || Comments || Link || E-Mail|| [322 views] Top|| File under:
Caucasus/Russia/Central Asia
Police Chief, His 3 Children Shot Dead
Six people, three of them children, were killed in an attack on a car which carried the head of the OMON special police force in the Russian Caucasus republic of Ingushetia, Russian news agencies reported on Friday. The car, carrying the commander of OMON special police of Ingushetia Musa Nalgiyev, came under fire in the town of Karabulak Friday morning, the Interfax news agency reported, quoting a source in the local police directorate.

"As far as we know, Nalgiyev was going from his home to his office. At 8:55 a.m. Moscow time, unknown assailants with automatic weapons opened fire on his car," the source said. The ITAR-TASS news agency reported that Nalgiyev traveled with three of his children and two bodyguards. All of them died in the attack. Police have launched a special operation to find the attackers, the agencies said.

Also Friday, the deputy administrator in a village near the border with war-torn Chechnya, was killed in a drive-by shooting, the regional branch of Russia's Interior Ministry said.
Posted by: Steve || 06/09/2006 08:56 || Comments || Link || E-Mail|| [282 views] Top|| File under:
Great White North
Teacher witnessed transformation of some bomb-plot suspects
A Muslim religious leader in Toronto who knows some of those charged in the suspected bomb plot says the young men underwent rapid transformations from normal Canadian teenagers to radicalized introverts. Sayyid Ahmed Amiruddin got to know Saad Khalid, 19, and some of the other alleged conspirators at a local mosque.

Khalid was arrested last Friday at a warehouse, where he and another suspect allegedly took delivery of what they thought was ammonium nitrate, a fertilizer, and the same substance used in the deadly Oklahoma City bombing in 1995. Fifteen others are also facing charges connected to the alleged plot.

Amiruddin says Khalid used to come to his mosque to pray, sometimes in the company of Zakaria Amara and Fahim Ahmad, two of the alleged ringleaders. "They would enter into the mosque to pray, and they would pray in a very aggressive manner, and they would come in military fatigues and military touques and stuff. It looked to me that they were watching a lot of those Chechnyan jihad videos online and stuff."
Continued on Page 49
Posted by: ryuge || 06/09/2006 06:58 || Comments || Link || E-Mail|| [393 views] Top|| File under:
Canadian jihadis in touch with UK, Pakistan, and Afghanistan jihadis
This pretty much vindicates my piece in the upcoming WS print edition that this wasn't just a "homegrown" plot.


It's alleged that they called their project Operation Badr. And before its unravelling gripped the world's attention on the weekend, it made quieter noises that police say they picked up on: a seemingly inconsequential gun seizure at the Canada-U.S. border; a gunshot near Cochrane in Northern Ontario; bullets shattering statues of Hindu gods during a target practice in a remote area in the Township of Ramara, Ont.; and the printing of business cards with a decidedly non-threatening e-mail address, Studentfarmers@hotmail.com.

According to a copy of a Crown synopsis viewed yesterday by The Globe and Mail, police have months worth of surveillance, communication intercepts and physical evidence that were amassed before a monitored buy of $4,000 worth of ammonium nitrate fertilizer on Friday. This sting is said to be the final chapter of months of dogged police work, leading to the arrest of 17 suspects.

Continued on Page 49
Posted by: Dan Darling || 06/09/2006 04:57 || Comments || Link || E-Mail|| [334 views] Top|| File under:
Home Front: WoT
NYC Jihadist Caught in UK
This hasn't gotten much play:




Outside of the Burg, you mean ...

A young man who was raised in Queens and earned a degree from Brooklyn College faced a London court yesterday on shocking charges that he conspired to smuggle military gear and money to al Qaeda terrorists fighting the United States in Afghanistan.

Syed "Fahad" Hashmi, 26, who was indicted in Manhattan last month, said he would fight extradition to the United States. He is wanted here for moving funds and military equipment to the notorious terror camps in South Wazirisrtan, Pakistan, between January 2004 and May 2006.

Hashmi allegedly conspired with Queens computer programmer Muhammad Junaid Babar, who was arrested in 2004 after he was busted delivering night-vision goggles, sleeping bags, waterproof socks and ponchos to training camps in the same area in Pakistan.

Continued on Page 49
Posted by: growler || 06/09/2006 10:19 || Comments || Link || E-Mail|| [333 views] Top|| File under:
Saudi threatens to blow up US plane
US authorities have arrested a Saudi national who threatened to blow up an airliner after he was turned down for a job as a translator for the US military in Iraq. Saleh Nasser Al Suwailem, 45, admitted he had made the threat at the US Army's Fort Benning base in Georgia on Tuesday, but said he had no intention to carry it out, according to court documents.

Suwailem was at the base to prepare to become an Arabic translator for US operations in Iraq, according to a court affidavit. After being told he could not get the job because he lacked security clearance, and had to fly back to his home in Boise, Idaho, he started drinking with an acquaintance.


Isn't that rather un-Islamic?

"Saleh Al Suwailem was upset that he did not get the job and had to fly home the next day, so he spontaneously stated: 'Okay, I'm going to bomb the plane'," FBI agent Todd Kalish said in the affidavit.

Continued on Page 49
Posted by: ryuge || 06/09/2006 07:01 || Comments || Link || E-Mail|| [359 views] Top|| File under:
India-Pakistan
Assam rocked by deadly explosions
At least four people have been killed by a bomb in Guwahati, the main city in the Indian state of Assam, police say. The blast, in a busy market place, happened on Friday afternoon. At least 15 people were injured. Overnight, one person was killed and 30 others injured in four separate explosions elsewhere in Assam. Police say they suspect rebels of the United Liberation Front of Assam (Ulfa) are behind the attacks. The rebels have denied involvement. Rebels have been fighting for independence since 1979 in a struggle which has claimed 10,000 lives.

Officials say three people died immediately in Friday's blast in Guwahati's central Machkhowa market. A fourth person died on the way to hospital. Police say Thursday's attacks were carried out by unidentified men who threw grenades in four towns overnight, striking markets and a police station. The police said the explosions happened in Nowgaon, Golakganj, Dhubri and Mongoldoi areas between 2100 and 0200 local time (1530-2030 GMT Thursday).

Assam police intelligence chief Khagen Sarmah told the BBC that separatist rebels belonging to the Ulfa group are active in the area where the overnight blasts took place. "Though there is no evidence yet that the Ulfa was involved, the needle of suspicion points to them," he said.
Continued on Page 49
Posted by: Steve || 06/09/2006 08:47 || Comments || Link || E-Mail|| [317 views] Top|| File under:
Indian court charges Geelani with sedition
An Indian court has charged Syed Ali Shah Geelani, a hardline Kashmiri separatist leader, with sedition and ordered him into police custody five years after an arrest warrant was issued. A warrant for Geelani's arrest was issued in Poonch in 2001 on charges of inciting people against India during a series of speeches.

Police said 77-year-old Geelani, head of a breakaway faction of the All Parties Hurriyat Conference, an alliance of separatist parties, was arrested on Wednesday on arriving in Poonch, a town 144 kilometres northwest of Jammu. "Soon after he checked in Hotel Star in Poonch town, our police party immediately took him into custody," a senior police official, told Reuters. A local magistrate ordered Geelani, who says he requires constant medical attention due to heart problems, into police custody until June 29. Geelani's supporters staged protests in Srinagar on Thursday, and his party called for a strike on Friday.
Posted by: Fred || 06/09/2006 00:00 || Comments || Link || E-Mail|| [326 views] Top|| File under:
Iraq
Continuing Persecution Renews Calls for Assyrian Safe-Haven in Iraq
Assyrian Christians (also known as Chaldeans and Syriacs) continue to be targeted within Iraq. Recent attacks have highlighted the varied groups perpetrating the attacks. On March 17, 2006, Kurdistan Democratic Party (KDP) paramilitaries broke into Mr. Slewo David Simon's home in Batnaya, a Christian town in Northern Iraq. Mr. Simon had recently emigrated to the US after a series of altercations and incidents with KDP militants. As the armed assailants broke into the home, Mr. Simon's neighbors Mr. Nabil Jaro and his brother Mr. Faris Jaro interceded to prevent the break-in and looting.

Later that afternoon at 5 pm, KDP personnel dressed as Iraqi National Guards forcibly entered Mr. Nabil Jaro's home. The KDP paramilitaries ransacked Mr. Jaro's home, broke his furniture, and confiscated his gun. Mr. Jaro was then roughed up and arrested as his terrorized family looked on. Mr. Jaro was then taken to the KDP occupation center in Tel-Kaif in the Nineveh Plain on trumped up charges of terrorism. KDP officers then served Mr. Faris Jaro with an arrest warrant and indicated that his brother, Mr. Nabil Jaro, would not be released until he turned himself in as well. The next day, Mr. Faris Jaro turned himself in, accompanied by his terrified elderly mother and another brother. Two KDP officers along with two other KDP personnel proceeded to severely beat both brothers for several hours while shouting derogatory anti-Christian and anti-Assyrian insults.

Fearing that her sons may be killed, the mother pleaded with her sons to apologize to their attackers in order to be released. Following an apology under duress, the brothers were released. Their neighbor's home has since been expropriated as the new KDP party office in Batnaya in the Nineveh Plain. The establishment of a KDP party office in an area without any Kurds is widely believed to be intended to "bring Christians in line" and dampen enthusiasm for any independent political expression.

Assyrians in other parts of Iraq have not fared much better due to a steadily deteriorating security situation...
Posted by: Anonymoose || 06/09/2006 18:35 || Comments || Link || E-Mail|| [287 views] Top|| File under:
Al-Zarqawi Death Poses Problems For Kurdish Militants
Erbil, 9 June (AKI) - The death of Abu Musab al-Zarqawi will have repercussions on the morale of armed Kurdish Islamist groups active in some areas of Iraqi Kurdistan, especially at Kirkuk and Mosul, a senior Kurdish intelligence source has said. There is a strategic relationship between these formations and al-Zarqawi's group, the official told Adnkronos International (AKI), explaining that these ties date back to the Saddam regime. "Al-Zarqawi visited Kurdistan for the first time in the winter of 2002 when in the border area of Horaman, controlled then by the Ansar al-Islam of Mullah Krekar, he met some leaders to discuss jihadi issues and coordination."

"This initial contact was consolidated thanks to Omar Baziyani, who was head of the Tawhid (Unity) which had broken away from Ansar al-Islam, after they had suffered serious military losses to the Patriotic Union of Kurdistan working with the US forces at the start of the war to topple Saddam. These defeats forced Tawhid militants to retreat beyond the border into Iran" the source said.
"After Baziyani and his group shifted to Iran, they tried to resume contact with al-Zarqawi whose base was in Fallujah.

Continued on Page 49
Posted by: Steve || 06/09/2006 15:56 || Comments || Link || E-Mail|| [342 views] Top|| File under:
Zarqawi Survived Initial Bombing
Abu Musab al Zarqawi was alive, even conscious, when coalition forces arrived at the site of the bombing, a U.S. military officer told Fox News Friday morning.

Good, he had time to suffer

Army Maj. Gen. William Caldwell told Fox & Friends that Iraqi police were the first to arrive on the scene, and they found Zarqawi in the rubble -- the only one to have survived the initial attack. He said Zarqawi even tried to roll off a stretcher at one point, when he realized who his rescuers were.

"Feet, don't fail me....Hey, where are they?"

When U.S. troops arrived on the scene, they recognized Zarqawi, who died "a short time thereafter." That's all Caldwell said about it. At a military briefing on Thursday, U.S. officials said Zarqawi died in the bombing, although some press reports on Thursday indicated that he lived for a short time after the attack. The confirmation that he lived for a short time follows additional debriefings of troops who were there, Caldwell told Fox News. U.S. military officials were holding another briefing in Baghdad Friday morning.
Posted by: Steve || 06/09/2006 09:21 || Comments || Link || E-Mail|| [271 views] Top|| File under:
$25 million bounty will be honored, Iraqi leader says
Easy for him to say, it's not his loot...
Iraqi Prime Minister Prime Minister Nouri al-Maliki said today that the $25 million bounty on Abu Musab al-Zarqawi's head will be honored.


Why is this coming from Maliki?


"We will meet our promise," al-Maliki told al-Arabiya television without elaborating.
He's got a hole mouse in his pocket.
The United States had put forth the $25 million bounty for information leading to the death or capture of al-Zarqawi, the leader of al-Qaida in Iraq. Al-Zarqawi, a 39-year-old Jordanian-born terrorist, was killed in a U.S. airstrike Wednesday.


And a fine ZAP it was, too.


Also killed in the airstrike was al-Zarqawi's deputy and spiritual adviser Abu Abdul-Rahman al-Iraqi, who had been key to pinpointing his boss' location, U.S. military spokesman Maj. Gen. William Caldwell said. Intelligence officials identified al-Iraqi with the help of an insider in al-Zarqawi's network and began tracking his movements, watching when he would meet with his boss.


Trust nobody. Ever again. Heh.


The U.S. also has a $25 million bounty for al-Qaida leader Osama bin Laden. Al-Zarqawi swore allegiance to bin Laden in 2004.


And this is the only thing AP can toss in to muddy the water.
Posted by: Glavitch Angineter5765 || 06/09/2006 03:11 || Comments || Link || E-Mail|| [306 views] Top|| File under:
Haditha residents were offered a choice - plant IED's and be paid, or refuse and be killed
If true, this changes the whole complexion of events.


It will take courage for normal Iraqis to blow the whistle on the insurgents among them. Take Haditha, site of the alleged Marine massacre that global publicity has made a household name for moral collapse. But how about this for moral collapse: Haditha is mined with IEDs, the remote bombs that kill U.S. soldiers. A source with contacts among the Marines there called this week to explain how this works: Insurgents offer Haditha residents $100 to plant an IED; if they decline, the insurgents promise to murder them and their families, and they do murder non-collaborators. These are villages where everyone knows everyone, not Paris in 1942. As a result of the insurgents' Satanic kill-or-die policy, my source said, any conceivable bond between U.S. troops there and the local population has been broken.
Posted by: Zhang Fei || 06/09/2006 01:31 || Comments || Link || E-Mail|| [310 views] Top|| File under:
Blasts kill 20, injure 38 in Iraq after Zarqawi's death
A blast in southern Baghdad killed 20 and injured 38 civilians on Thursday after announcing the death of the leader of Al-Qaeda terrorist group in Iraq, Abu Musab Al-Zarqawi. In a press statement, an Interior Ministry source said the blasts were caused by bombs planted in a flea market in Baghdad Al-Jadidah district. The injured, he added, included a number of women.

In Kirkuk, Iraqi police found the bodies of two Iraqis in the city's western and southern districts. Speaking to KUNA, a police source said the first body belonged to a 38-year-old merchant named Mahmoud Abdullah Salamah and the other belonged to a civilian who was kidnapped on Wednesday. While two blasts took place without any casualties, a Multi-National Force (MNF) patrol was attacked with a rocket launcher but the size of damage has not been reported.
Posted by: Fred || 06/09/2006 00:00 || Comments || Link || E-Mail|| [281 views] Top|| File under:
Car blast kills seven, injures 18 in Kazmiah neighborhood
Seven Iraqis were killed and 18 others were injured according to initial estimates on Thursday, due to a car blast in Kazmiah neighborhood north of here. An official Interior Ministry source told Kuna that a booby trapped car parked at roadside went off at 19:30 p.m. causing the killing or injury of 25 Iraqis. The blast took place at a location that was center of demonstrations by Kazmiah residents after news on slaying Al-Qaeda chief in Iraq, Abu Musab Al-Zarqawi.

The source said most probably the number of victims will rise after efforts made by rescuers to pull out other victims. The ambulances whisked to nearby hospitals 17 who were injured and seven who were killed so far in the car blast.
Posted by: Fred || 06/09/2006 00:00 || Comments || Link || E-Mail|| [270 views] Top|| File under:
Car blast kills 8, injures 22 in Iraq
Eight Iraqis were killed and 22 were injured when a car bomb exploded in Al-Ameen vegetable Market in south-east Baghdad, according to eyewitnesses Thursday. The eyewitnesses told KUNA nearby stores and properties were severely damaged by the blast. On the other hand, police sources expected the number of casualties to rise. The Iraqi police and Multi-National Force (MNF) in addition to local forces surrounded the location of the blast to prevent onlookers from entering it.
Posted by: Fred || 06/09/2006 00:00 || Comments || Link || E-Mail|| [259 views] Top|| File under:
Booby-trapped car kills 10, injures 7 in Baghdad
A third Booby-trapped car exploded Thursday in Al-Sha'ab market east of Baghdad killing ten Iraqis and injuring seven, said a security source. The source told KUNA that the car was parked at a market in Al-Sha'ab area east of Baghdad. The car exploded at 8:15 PM local time and caused damage to properties in the area. The death of the leader of Al-Qaeda in Iraq, Abu Musab Al-Zarqawi, triggered several car bombings today which left many civilians either dead or injured.
Posted by: Fred || 06/09/2006 00:00 || Comments || Link || E-Mail|| [260 views] Top|| File under:
Daytime curfew imposed in Baghdad on Friday
Iraqi Television announced Thursday that a daytime curfew will be imposed on Friday in Baghdad and Dhaialy province. The curfew in Baghdad will start from 11:00 am local time until 3:00 pm while the Dhaialy curfew will begin from 8:00 pm until 6:00 am. Sources at the ministry of Interior indicated reasons behind the curfew were that Iraqi security forces were trying to prevent terrorist activities from occurring.

Baghdad witnessed today several bombings which resulted in the deaths of 25 Iraqis and injuries of 46 others. Meanwhile, Prime Minister Nouri Al-Maliki announced that a security plan for the Iraqi capital is on the way.
Posted by: Fred || 06/09/2006 00:00 || Comments || Link || E-Mail|| [281 views] Top|| File under:
Israel-Palestine-Jordan
Top Palestinian Militant Killed In Gaza Raid
Gaza, 9 June (AKI) - A former head of Israel's Shin Bet domestic security service said on Friday that the Israeli army (IDF) had to take out senior Palestinian militant, Jamal Abu Samhadana, who died in an air strike in the border town of Rafah late on Thursday. "Samhadana had to go. He was involved in terror attacks, one of the few who never tried to hide it," Ami Ayalon told Israeli Army Radio.

Samhadana, who was director general of the Hamas-led interior ministry, was one of four killed in the attack on a training camp, which injured seven others. He was one of Israel's most wanted men in Gaza. The Israelis claim he was responsible for most of the Kassam rocket attacks against their nation. He was also thought to be involved in a 2003 attack on a US convoy in the Gaza Strip.

Samhadana founded the Popular Resistance Committees (PRC) - which regularly launches home-made rockets into Israel, and has vowed to avenge it leader's death. "The Zionists and Israelis have opened the gates of hell by assassinating Abu Samhadana," said PRC spokesman Abu Abir, quoted by the Jerusalem Post on Friday.

They opened the gates of hell, and tossed Abu in.

Palestinian officials also condemned the attack: an interior ministry spokesman called it a "crime". In April, the Hamas-led government sought to appoint Samhadana as police comissioner, but the move was blocked by Palestinian Authority president Mahmoud Abbas.
Continued on Page 49
Posted by: Steve || 06/09/2006 08:31 || Comments || Link || E-Mail|| [396 views] Top|| File under:
IDF arrests 3 fugitives, is fired upon in W. Bank
IDF forces arrested three fugitives overnight Thursday in the West Bank.

Two of the arrested persons were members of the Islamic Jihad and were arrested in a village north of Jenin. A member of Fatah was arrested in Nablus.

Around the same time, Palestinians opened fire on IDF forces near the Pisgot settlement east of Ramallah. Troops returned fire. No one was wounded in the incident.
Posted by: ryuge || 06/09/2006 06:49 || Comments || Link || E-Mail|| [287 views] Top|| File under:
Jordan says its intelligence helped kill Zarqawi
This has been reported elsewhere yesterday, but just in case you didn't know ...

AMMAN - Jordanian intelligence helped in the operation that led to the killing of Al Qaeda's leader in Iraq Abu Musab Al Zarqawi on Thursday, a Jordanian spokesman said. "There has been early exchange of intelligence information with the United States that helped in the operation that killed Zarqawi," government spokesman Nasser Joudeh told Reuters.

"This has been an Iraqi operation," Joudeh later told a news conference. "However, all parties concerned in pursuing Zarqawi have been cooperating in terms of intelligence over many months to try to locate him and Jordanian intelligence have been part of this."
Posted by: Steve White || 06/09/2006 00:00 || Comments || Link || E-Mail|| [260 views] Top|| File under:
Suspected Palestinian collaborator executed
NABLUS,West Bank - The body of a Palestinian suspected of collaborating with the Israeli authorities, was discovered on Thursday in the northern West Bank, medical and security sources said.

Not a word so far from Amnesia International ...

The man from the Balata refugee camp in Nablus was kidnapped four days ago by members of the radical Al Aqsa Martyrs Brigades faction, loosely affiliated to Palestinian president Mahmud Abbas's Fatah party.

Home of a thousand splinters.

Does anyone here have a belt sander?

Sure, here ya go, right next to the #7 on the table ...

A spokesman speaking anonymously on behalf of Al Aqsa told AFP the man had been executed as punishment for collaborating with Israel and for being responsible for Israeli killings of militants from the group. Two other suspected Palestinian collaborators, including a mother of four, were similarly killed in Nablus on May 30.


They should have claimed they had IQs too low to permit execution. The ACLU would have jumped right in to save them ...

Palestinian human rights groups sorta oppose the killing of alleged collaborators and quietly, very respectfully call for their trial and punishment according to law. Since the outbreak of the Palestinian uprising in September 2000, dozens of suspected collaborators have been killed without any recourse to the courts.
Posted by: Steve White || 06/09/2006 00:00 || Comments || Link || E-Mail|| [388 views] Top|| File under:
Three Palestinians killed, five others injured in Israeli mortar attack
Israeli Army gunners shelled eastern Gaza late Wednesday killing three Palestinians and slightly wounding five others. Palestinian security sources said the Israeli artillerymen shelled a house and a position belonging to the Palestinian national security. Medical resources said the dead bodies were torn apart due to fiery explosions caused by the shelling.
Posted by: Fred || 06/09/2006 00:00 || Comments || Link || E-Mail|| [275 views] Top|| File under:
Palestinians launch two missiles at southern Israel
Two missiles were launched from northern Gaza Thursday and exploded in southern Israel, an Israeli Army spokesman said. The spokesman told Israeli radio that "one of the two missiles exploded at the entrance of the agricultural village of Gevim, where one woman went into shock and required hospitalization." He added that the second missile fell on an open area and did not result in any damage.

The Palestinian attacks on southern Israel come a few hours after Israeli warplanes dropped thousands of flyers warning the Palestinians from the consequences of the missiles attacks against Israeli villages and settlements.
Posted by: Fred || 06/09/2006 00:00 || Comments || Link || E-Mail|| [279 views] Top|| File under:
Israeli Army arrests four infiltrators
Israeli Army arrested four people early Thursday morning while trying to infiltrate Israel through its borders with Egypt. A spokesman for the Israeli Army told Israeli radio that "four foreigners were trying to infiltrate Israel" from the area near its borders with Egypt. "The four infiltrators are being interrogated by authorities," he said. It was not mentioned whether they were armed.
Posted by: Fred || 06/09/2006 00:00 || Comments || Link || E-Mail|| [266 views] Top|| File under:
Sri Lanka
15 Tamil rebels killed in factional fight in Sri Lanka
At least 15 Tamil rebels were killed when a rival faction launched an attack against their defence lines in Sri Lanka's
Northeastern district of Trincomalee on Thursday. The breakaway Karuna faction of Liberation Tigers of Tamil Eelam (LTTE) attacked three bunkers of their rivals on Thursday morning killing at least 15 Tiger cadres, news agency Press Trust of India reported from capital Colombo. The attack came a day after eight people were killed in a mine attack in the neighbouring district of Batticaloa in Eastern Srilanka.

The upsurge in violence came as the LTTE and Colombo were due to meet in Norway capital Oslo later on Thursday to discuss the safety of Norwegian truce monitors, according to the news agency.
Posted by: Fred || 06/09/2006 00:00 || Comments || Link || E-Mail|| [279 views] Top|| File under:
Terror Networks
Days before death, Al Zarqawi had turned against Shi'ite Hizbullah
From Geostrategy-Direct, subscription.


For the first time, Al Qaida has publicly expressed opposition to the Iranian-sponsored Hizbullah. Before he was killed by U.S. forces on June 7, Al Qaida network chief Abu Mussib Al Zarqawi had warned Hizbullah to disarm and urged Sunnis in Lebanon to oppose the Shi'ite group. In an audio message posted on the Internet, Al Zarqawi said Hizbullah was protecting Israel.

"Hizbullah is an independent state inside Lebanon," said Al Zarqawi, in a message broadcast by the Qatari-based Al-Jazeera television. "It presents deceitful slogans about Palestinian liberation when in fact it serves as a security wall [for Israel] and prevents Sunnis from crossing its borders." It was the first time Al Qaida has spoken out against Hizbullah. Over the past year, several anonymous attacks against Hizbullah in Lebanon have been attributed to Al Zarqawi. "Oh, Sunnis," Al Zarqawi said in a four-hour tape. "Prepare to get rid of the infidel snakes and their poison and don't listen to those advocating an end to sectarianism and calling for national unity. This is a weapon to get you to surrender."


A four-hour tape????? This guy was going for the Fidel Castro blowhard award. Out of your league, Zark.


Hizbullah quickly responded to Al Zarqawi. On June 2, Hizbullah cleric Afif Nabilsi warned Al Zarqawi to stop inciting the Sunni community in Lebanon.


"Hey, Zark! This is our turf. F*ck off and die. (Whoa....Allan listened to us...that's heavy...we better think our requests through so we don't screw up).


On June 1, thousands of Hizbullah members and supporters rampaged through southern Beirut as well as the Bekaa Valley to protest a Lebanese television show that lampooned Hizbullah Secretary-general Hassan Nasrallah.


"Watch out, Mamoud! There's a herd of Hiz-bees on a stampede and they're comin' yer way! Take Cover. They're like hornets with turbans!"


Police did not intervene.


"We ain't touchin' em. They're frogs-in-a-box mental!"
Posted by: Alaska Paul || 06/09/2006 19:35 || Comments || Link || E-Mail|| [291 views] Top|| File under:
Many in terrorists' 'next generation' dead
MADRID, Spain - They rose up quickly to take up Osama bin Laden's call for jihad, ruthless men in their 20s and 30s heralded as the next generation of global terror. Two years later, 40 percent are dead, targets of a worldwide crackdown that claimed its biggest victory with the killing of Abu Musab al-Zarqawi, al-Qaida's front man in Iraq. Manhunts in Asia, Africa and Europe have pushed most of the rest deep underground — finding refuge in wartorn Somalia or the jungles of the southern Philippines. While there are still recruits ready to take up al-Qaida's call to arms, analysts say the newcomers have fewer connections than the men they are replacing, less training and sparser resources.

The learning curve has a real sharp drop at the end

"There are more people popping up than are being put away," said Magnus Ranstorp, a terrorism expert at the Swedish National Defense College. "But the question is whether the new ones have the fortitude to take up the mantle and carry the struggle forward. I don't see that they have."

A 2004 Associated Press analysis named a dozen young terror suspects as first-round draft picks front-line leaders, their hands stained with the blood of attacks from Bali to Baghdad, Casablanca to Madrid.

Al-Zarqawi, who sat atop the 2004 list as the biggest threat after bin Laden and his deputy Ayman al-Zawahri, died Wednesday when U.S. forces dropped two 500-pound bombs on his hideout northeast of Baghdad.
Continued on Page 49
Posted by: Steve || 06/09/2006 15:35 || Comments || Link || E-Mail|| [320 views] Top|| File under:
Binny calls for Allan to punish GWB, killPerv, no word from Allan
From Geostrategy-Direct, subscription.


Osama Bin Laden is urging Muslims in Pakistan to attack Americans and the Pakistani government, pamphlets being circulated in the region state.

The leaflets were seen at markets in Miransha and Mir Ali on May 6. They called on Pakistani Muslims to help the "oppressed people of Waziristan" in northern Pakistan.

The message states: "Pakistani Muslims, may Allah reward you and bless you for what you did for your brothers who were affected in the Oct. 8 earthquake. It is incumbent upon you to come forward and help the great sons of the tribal Pakhtuns whose houses have been demolished by the Pakistan Army to please the U.S. government. I pray to Allah Almighty to accept the martyrdom of those who laid down their lives in jihad and gave health to the injured and blessed their families. I also pray to Allah to punish Bush, Pervez Musharraf, and their forces and give them the punishment that they deserve as well as giving an opportunity to one of the lions of Islam to kill Bush's slave in Pakistan."


Can't afford to take out a full page spread in the New York Times, Binny? Are we down to pamphlets? Sorry about Zark. Nothing personal, it was just business, ya know.


Al Qaida has tried several times to assassinate Pakistani President Pervez Musharraf but failed.


Lions of Islam blew it twice.


Meanwhile, the FBI is seeking to set up a field office in Chitral, Pakistan, in the remote frontier province bordering Afghanistan.


Not exactly a cushy duty station.
Posted by: Alaska Paul || 06/09/2006 15:11 || Comments || Link || E-Mail|| [317 views] Top|| File under:
Tech note...
I've put Thugburg back on line. It should only work now if the user has a cookie, though I haven't tested that part. I've also worked on the search page, though there's still more to do on that. Let me know when the bugs crawl out on either.
Posted by: Fred || 06/09/2006 00:27 || Comments || Link || E-Mail|| [284 views] Top|| File under:
Who's in the News
107
[untagged]
Bookmark
E-Mail Me
The Classics
The O Club
Rantburg Store
The Bloids
The Never-ending Story
Thugburg
Gulf War I
The Way We Were
Bio
Merry-Go-Blog
Hair Through the Ages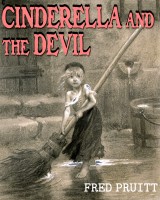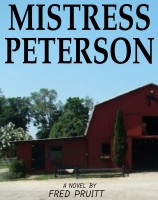 On Sale now!


A multi-volume chronology and reference guide set detailing three years of the Mexican Drug War between 2010 and 2012.

Rantburg.com and borderlandbeat.com correspondent and author Chris Covert presents his first non-fiction work detailing the drug and gang related violence in Mexico.

Chris gives us Mexican press dispatches of drug and gang war violence over three years, presented in a multi volume set intended to chronicle the death, violence and mayhem which has dominated Mexico for six years.
Click here for more information


Meet the Mods
In no particular order...


Steve White
Seafarious
Pappy
lotp
Scooter McGruder
john frum
tu3031
badanov
sherry
ryuge
GolfBravoUSMC
Bright Pebbles
trailing wife
Gloria
Fred
Besoeker
Glenmore
Frank G
3dc
Skidmark
Alaska Paul



Better than the average link...



Rantburg was assembled from recycled algorithms in the United States of America. No trees were destroyed in the production of this weblog. We did hurt some, though. Sorry.
18.206.13.28