-Short Attention Span Theater-
Politician busted selling crack
Marion Barry must be proud.


The FBI has arrested a city political figure in New Jersey on charges she sold crack cocaine for a street gang. A cooperating federal witness bought 169 vials of crack from Sophia Merritt two weeks after she was elected to the Democratic committee in June 2002, according to a court document filed by the FBI. She was 18 at the time. Several weeks later, Merritt was seen in a car with more than a pound of cocaine, the filing said. "She was a full-time narcotics dealer," Assistant U.S. Attorney Marc Agnifilo told The Star-Ledger of Newark. Merritt sold drugs for the Double ii Bloods, authorities said.


Is that "double eye", or "double eye eye"? Wouldn't that make it "quadruple eye"?


She and her running mate, DeWayne Ellison, are among over 100 unsalaried Essex County or local party committee members. Two represent each of the 55 districts in East Orange. They were on a slate with Rep. Donald Payne of Newark and Essex County Executive Joseph DiVincenzo. DiVincenzo's campaign committee paid for Merritt's election literature. He told the newspaper, "I do not even know this woman. No comment." Payne also said he had never met Merritt.


"Okay, yes, we would smoke crack together at parties--but nobody introduced us."
Posted by: Dar || 12/17/2003 3:45:24 PM || Comments || Link || E-Mail|| [315 views] Top|| File under:
Half-Ton Snowball Traps, Injures Boy
An 11-year-old Canadian boy is recovering in a hospital after he was trapped underneath a half-ton snowball. Officials in Niagara Falls, Ontario, say the boy and his classmates at a Catholic elementary school were rolling the 5-foot-high snowball around the playground when he slipped. The snowball rolled onto him, cutting off his oxygen. Officials say the school principal revived the boy by performing CPR. The boy is expected to make a full recovery. Police are calling it "a freak accident."


We don't make this stuff up. Really...
Posted by: Fred Pruitt || 12/17/2003 15:36 || Comments || Link || E-Mail|| [302 views] Top|| File under:
Wot!!!! No Caviar?
A celebrity model who once portrayed the swashbuckling Lara Croft has been airlifted out of Iraq because she doesn't like the toilets used by British forces. Nell McAndrew, 30, was given a helicopter ride Monday to Kuwait and a luxury hotel, from where she shuttled back into Iraq for morale-boosting pre-Christmas visits to British troops. "There was some difficulty over the toilets and showers," Squadron Leader Alison Simmonds, a spokeswoman at the British military base in Basra, southern Iraq, told Britain's domestic Press Association news agency on Wednesday.


"She just couldn't get the hang of squat 'n' pop."
Posted by: Zpaz || 12/17/2003 2:36:26 PM || Comments || Link || E-Mail|| [395 views] Top|| File under:
Investigators to remove detonator cord
Representatives from the Federal bureau of Alcohol, Tobacco and Firearms as well as a technician from Kennedy Space Center are at a Merritt Island mobile home today to help remove highly explosive detonator cord embedded in a concrete patio. The cord has been a part of the trailer home at 325 Lafitte Court in Merritt Island for more than 20 years, the Brevard County Sheriff's office said. Highly explosive, the cord injured two pest control workers this week after they drilled holes into the concrete to lay pesticide.


"Cheeze, Herb! Whut the hell was that?"

After the second explosion on Tuesday evening, Brevard County Fire-Rescue contacted the Sheriff's Office Bomb Squad to respond. "What we found was detonation cord embedded in the concrete," said Lt. Jack Aguiar of the sheriff's bomb squad. "We then contacted the Hazardous Materials Team which determined the cord was made of PETN, a material used for detonation." PETN, or pentaerythritoltetranitrate, is one of the strongest known high explosives. It is more sensitive to shock or friction than TNT or tetryl, and is primarily used in booster and bursting charges of small caliber ammunition, in upper charges of detonators in some land mines and shells, and as the explosive core of primacord. "It looks like a clothes line, " said Aguiar. "It may be that someone used the cord as a level line when pouring the slab for the patio, and the line ended up buried in the concrete."


"Uhhh... Wally? Please don't smoke around the plumb bob!"

Mike Bieker, a technician with the sheriff's bomb squad, believes the cord was put into the concrete by a previous homeowner and has been degrading over the past 20 years, making it even more volatile. The homeowner has lived on the property for about 18 years and has since been moved out of the trailer. The two Terminex employees - Todd Defusco and Jerry Alleston - were treated and released from local hospitals with only minor injuries. The KSC technician is using a handheld detection device to help locate the cord before workers are able to remove it, Bieker said.
Posted by: Chuck Simmins || 12/17/2003 2:14:14 PM || Comments || Link || E-Mail|| [512 views] Top|| File under:
Former inmate rejailed when picking up belongings
No "Stupid Criminal Tricks" thread here?


ORLANDO, Florida -- Released from prison, Ronald A. Mahner's first mistake was driving back to get his stuff.


No, that was his next-to-last mistake


Mahner returned to the Seminole County Jail to reclaim his personal property four days after being released. He had served a sentence for drunken driving, auto theft and habitually driving with a suspended or revoked license. But when asked to provide identification, Mahner handed a sheriff's deputy his license, which after routine computer check was found to have been revoked for life.


oops


Deputy Teri Cresswell couldn't prove Mahner was doing anything illegal without seeing him behind the wheel, so she told him to drive to the back parking lot. Mahner took the car around back,
That was his last mistake
parked in a fire lane


we'll let that one slide


and went inside to claim his clothing, shampoo, dart board and battery charger.


Important stuff he really needed


Ann Mallory, a manager in the Forensic Services Section, called in a computer check of the car's tag and found it had been reported stolen the same day Mahner was released from jail.


His second-to-last mistake


Mahner was handcuffed and arrested Monday, just as he was about to drive away.
Posted by: Glenn (not Reynolds) || 12/17/2003 2:27:04 AM || Comments || Link || E-Mail|| [277 views] Top|| File under:
Afghanistan
Taliban video calls for jihad against US
Now available at Kabul BlockBuster:


The Taliban have released their first video containing footage of attacks on US troops and Afghan militia in southern Afghanistan and appeals to Afghans "to come out and wage a jihad against the United States".


"Jihadi's, come out and play!"


The 22-minute video copied on compact discs, the first from the Taliban following a US-led invasion of Afghanistan, contains poems lamenting the fall of their regime and commentator narrating the plight of Muslims all over the world at the hands of "Hindus, Christians and Jews" in Kashmir, Afghanistan, Iraq, Chechenya and Palestine. The video containing propaganda stuff is the latest by group opposed to the US presence in Afghanistan. Hizb-i-Islami leader Gulbuddin Hekmatyar released his own video statement narrating the instances when he narrowly escaped the hunt by US troops and renewing his pledge to continue fighting until foreign forces were evicted from Afghanistan.


So this is a different video than Hek's.


The Taliban had released a similar video of their operations in southwestern Afghanistan that included the footage showing the kidnapping of Turkish engineer. It is also the first video from Taliban, who were generally averse to filming of living beings which they thought was against the edicts of Islam. The Taliban regime under their supreme leader Mullah Muhammad Omar had closed down television and banned music.


Guess they needed to drum up support.


An Afghan familiar with the situation in Paktia province remarked how Taliban insurgents ruled the night in Afghanistan's volatile southern province bordering Pakistan. "The day belongs to Americans and their Afghan allies. People drive in their vehicles playing music. Music cassettes are replaced by religious audios as the night falls when the Taliban come out and set up check points." The reasonably well edited video titled Pasoon (Uprising) in Pushto, apart from showing clips and footage borrowed from western and Arab news channels of the US and Israeli "excesses" in Iraq and Palestine, also contains some shots of Taliban fighters in action against US and allied Afghan forces in Afghanistan's Paktia province.


Bet they're staged, a little editing can do wonders.


Central figure in the video, however, is a 26-year-old young man,

Abdul Qadir

, a Wazir tribesman from Wana in South Waziristan tribal region, who is shown carrying out the attacks and planting a landmine that blows up a pickup truck purportedly killing six Afghan militiamen.


Note the "purportedly", the reporter doesn't buy it either.


Mr Qadir, says the commentator, was killed while battling American soldiers in Birmal district in Paktia province on Aug 28. "Abdul Qadir was a hero and a brave mujahid."


Now he's just a dead mujahid.


It also shows father and brothers of Abdul Qadir pledging to offer more sacrifices to evict "infidels" from Afghanistan. "I have seven sons. One has embraced martyrdom in the way of Allah. It is now the turn of my second son. I will give away my remaining sons one by one in the way of jihad," vows Abdul Qadir's father.


Why don't you go yourself and save your sons?


Qadir's younger brother, clutching a Kalashnikov, is shown on the video, pledging to follow in the footsteps of his deceased brother. The video opens and closes with an elegy lamenting the fall of Taliban.


Good old Abdul Qadir, heroically pushing up daisies, turns out to be a Pak. They couldn't find an Afghan who took it seriously enough — or was dumb enough — to get himself killed? I wonder why that is? They're not even pretending that their operations are anything but a bunch of Paks trying to impose their view of what Afghanistan should be on the country.
Posted by: Steve || 12/17/2003 10:53:58 AM || Comments || Link || E-Mail|| [424 views] Top|| File under:
CJTF-180 AFGHANISTAN UPDATE
Last week, the coalition observed the grand opening of the seventh PRT headquarters in Kandahar. Many local and Afghan dignitaries including

Governor Pashtun

of Kandahar, U.S. Ambassador Zalmay Khalilzad, and Lt. Gen. David Barno attended the ceremony. In the next several months, five more PRTs will open: Jalalabad, Khowst, Ghazni, Asadabad, and Qalat.

Education too has been a priority for the coalition. The Aroki Secondary School for Boys and Girls reopened Tuesday in Kapisa Province. The school - damaged during the conflict with the Soviets and destroyed by the Taliban - serves over 1,500 boys and girls. It was reconstructed with 17 refurbished classrooms $93,000 in Overseas Humanitarian, Disaster Assistance and Civilian Aid (OHDACA) funds. Coalition civil affairs soldiers traveled to Mandikhel School in the Khowst Province Monday, distributing several boxes of school supplies donated by families in the United States and more than 200 backpacks donated by soldiers from the Khowst Province's Psychological Operations Team. Friday, in Nangarhar Province, coalition civil affairs soldiers traveled to Shinwar Loyal and Bandar Kholeh in the Jalalabad area for school reopening ceremonies. While the schools were being refurbished, classes met in UNICEF tents.

Bringing medical care to the Afghan people is also part of our stabilization effort. A U.S. Cooperative Medical Assistance team treated 850 local Afghans, and our veterinarians inspected more than 3,000 animals in the Mazar-e-Sharif area in a week-long medical outreach that concluded Thursday.

While returning to their base at Mazar-e-Sharif December 10, doctors from that team responded to a highway accident. One of the tracks on a tank moving to a DDR cantonment site had broken, causing the tank to veer to the side and collide with a civilian truck, injuring 15 civilians. The casualties were then evacuated to the civilian hospital at Sheberghan.

10th Mountain Division soldiers engaged a squad-sized enemy force near Shkin firebase Monday morning. Coalition soldiers returned fire, calling in mortars and close air support. Two anti-coalition militia members were killed and three others placed under control of coalition personnel. There were no coalition injuries.

Anti-coalition militia in Jalalabad fired on U.S. Special Forces, Afghan Militia Forces and Jalalabad police last Thursday, December 11. Coalition forces returned fire, killing four gunmen and wounding one. The Jalalabad police placed under control more than 10 anti-coalition militia members. No coalition forces were hurt in the firefight.

In a sign of his continuing weakness, our common enemy continued to launch ineffectual rockets at coalition forces. Terrorists fired at the Zormat firebase this past weekend and at Bagram last night.
Posted by: Chuck Simmins || 12/17/2003 10:28:17 AM || Comments || Link || E-Mail|| [316 views] Top|| File under:
Arabia
300 Saudi detainees accused of terrorism will be released
The Saudi lawyer Sheikh Mohsin al-Awaji said yesterday that about 300 persons out of 900 detained in the Saudi prisons over suspicion to have links to terrorism will be released in "the few coming days."


These would either be 300 innocent people, 300 well connected thugs or a little of both.


News reports quoted al-Awaji as saying, quoting sources close to the file of the detainees, that "those detainees number more than 900 and it is expected that 300 of the them will be released during the few coming days." The Saudi authorities said it had detained hundreds, not specifying their number. Al-Awaji, a former prisoner is running a cultural forum on the internet. He added that the mediation he had carried out by the authorities and the Islamic groups are continuous in order to bring back viewpoints and to avoid new attacks. He continued that the "good offices initiative between the authority and the gunmen was announced on the 10th of Ramadan (by the beginning of November) by an independent committee of four Sheikhs who have strong credibility. Since then they have been working and achieving encouraging results, thanks to the cooperation among all sides concerned."


So they are trying to talk their way out of this problem rather than dealing with it.


The Saudi minister of the interior Prince Nayef Bin Abdul Aziz ruled out in statements in November any dialogue with those who stand behind the explosions in the kingdom. He stressed that the Saudi authorities will not " maintain a dialogue with them except with the gun and the pistol."


Well, we didn't really believe him.
Posted by: Steve || 12/17/2003 11:09:11 AM || Comments || Link || E-Mail|| [290 views] Top|| File under:
Kingdom to Launch News TV Channel
Saudi Arabia will launch its own satellite news TV channel early next year, it was announced yesterday. Culture and Information Minister Dr. Fouad Al-Farsy said the new channel would offer continuous coverage of international news and current affairs. "Preparations for the launch of the channel... are in the final stages. The channel will start satellite transmission by the middle of the Hijri month of Dul Qaada," the minister said in a statement carried by the Saudi Press Agency.
He said the channel would strive for credibility and a swift response to news of national, Arab and international importance. A portion of programs would be devoted to covering events in the Kingdom, he added.


Like Friday sermons in Mecca?

Al-Farsy said the channel would air live talk shows about topical issues in addition to recorded programs on the Kingdom and other countries. Meanwhile, the Saudi radio has started an experimental transmission over the world wide web. Its Internet offerings include the general radio program, the second-channel radio program, the Holy Qur'an radio program, the European radio program in English and French, the music radio program, Urdu radio program and other radio programs in various languages.


I'm not sure my heart can take this excitement...

The transmission of these programs can be downloaded through saudiradio.net. At the same website, beta transmission of Saudi television has also begun. A broadband connection is advised to watch the TV programs.


I guess NakedNews.com can hang it up...
Posted by: Fred Pruitt || 12/17/2003 00:10 || Comments || Link || E-Mail|| [316 views] Top|| File under:
Down Under
Armed robbers threaten police
From the "This shit don't happen in Texas" file:


TWO female police officers were threatened with a shotgun as they chased three balaclava-wearing armed robbers through Sydney's streets today. The incident began when the men confronted two security guards about 10.45am as they collected money from automatic teller machines in the Broadway shopping centre. They stole the guards' Smith and Wesson pistols and thousands of dollars in cash before fleeing in a stolen dark green Holden Statesman. Police were called to the scene by a witness and chased the thieves, but the officers were forced to back off when one of the men repeatedly lent out of the car window and pointed a single-barrel shotgun at them. After a pursuit along Glebe Point and Parramatta roads, the men abandoned the car in Chippendale and fled on foot towards Redfern. Redfern local area commander Superintendent Dennis Smith said a search of the immediate area failed to the locate the men but about 45 officers were still searching for them.


Now here's the weird part:


He said the two female constables who had been threatened would undergo a psychological debriefing. "They are fine," he said. "They are now seeking medical assistance, we will have them debriefed and they will be back here this afternoon hopefully ready to go again tomorrow."


WTF??? They didn't shoot anyone, they didn't get shot, they weren't even shot at. They just had a gun pointed at them and they have a nervous breakdown? Do that to a female cop here and they'll have to x-ray your body to find all the slugs. Has the anti-gun programming gone so far there that just the sight of a gun causes grown women to swoon?
Posted by: Steve || 12/17/2003 1:01:59 PM || Comments || Link || E-Mail|| [299 views] Top|| File under:
Europe
Greece Deems threat from Bosnian Arabs
From Middle East Newsline


Greece has determined that its national security interests are being threatened by Al Qaida-aligned Arab agents in Bosnia. The Cabinet of Prime Minister Costas Simitis has convened to discuss what officials termed the threat from an estimated 2,000 Bosnian Arabs to the Olympic Games in August 2004. Officials said Western intelligence agencies have assessed that some of those Arab nationals could be training to carry out attacks on Israeli, U.S. or other targets during the Olympics in Athens.


"Here, you people! What're you doing with those explosives?"
"We're training for the Olympics!"
"Hokay."

Officials said the threat of an Al Qaida-related attack will be one of the scenarios in a series of exercises scheduled to take place in February and March 2004. They said the United States has been pressing to revise security arrangements agreed upon a year ago. "Greece, as well as every other country, has the fundamental obligation to safeguard its internal and external security," Greek Culture Minister Evangelos Venizelos said. "And it is evident that military planning for the country's security takes into consideration the simple fact that the country is a member-state of NATO and, consequently, our military planning takes NATO planning into consideration."


Aris: any info that you have heard lately in Greece?
Posted by: Alaska Paul || 12/17/2003 4:41:29 PM || Comments || Link || E-Mail|| [276 views] Top|| File under:
Expelled Palestinian arrested in Belgium
One of 13 Palestinians expelled from Israel in May 2002 following the Bethlehem Basilica siege was arrested along with seven others during a police raid in the Brussels region Tuesday. Khalil Mouhammad Abdallah al-Nawawreh, 25, was arrested on suspicion of involvement in two bomb attacks carried out on post offices in Brakel and Court-Saint-Etienne in February 2003, where burglars managed to escape with EUR 213,000. Two of the eight apprehended were sent to appear before Audenarde court, and two to a Brussels court. Al-Nawawreh had been working in Belgium as a mason, was a football fan and activist in the military group Tanzim-Fatah. He had been under high surveillance upon his arrival but police interest in the man was later relaxed as he was not thought to be a threat to the community.


I try not to use bad language on this site, but somehow I can't get the expression "incompetent fucks" out of my head...
Posted by: seafarious || 12/17/2003 2:19:57 PM || Comments || Link || E-Mail|| [284 views] Top|| File under:
Cardinal Martino: the Vatican's loose cannon
by Michael Novack, National Review Online. EFL
The Italian newspaper Il Foglio ran a piece Dec. 16 about the frustration at the Vatican, at the secretariat of state, with the imprudent, irascible anti-Americanism of Cardinal Martino, an unfortunate recent appointment (late last year) to the Institute for Justice and Peace, who has not ceased being an embarrassment to his superiors.
Rantburg noted the most recent embarassment the other day.
When I was in Rome last February, Cardinal Martino was already under heavy fire for his intemperate and irrepressible anti-Americanism. Even those who before the war leaned more to the weasel French/German position than to the American were dismayed by his uncalled-for comments.
Il Foglio pointed out today that Cardinal Sodano, the secretary of state (the official who functions something like a prime minister for the Vatican, the top leader of administration domestic and foreign),


-- that is to say, the man within the Church hierarchy who actually has authority to make foreign policy statements in the name of the Vatican --


not only changed the whole title of the document on World Peace released today but also edited out the most offensive passages of Cardinal Martino, from whose department the draft arrived in the last few days. The title, for example, went from "International Law, a Way of Keeping Saddam in Power So TotalFinaElf Gets The Oil Peace," to the less ideological "An Ever Timely Commitment: Teaching Peace." Other rhetorical flourishes were also edited out, according to Il Foglio.

The big Vatican news of the past month has been the major change in the way Islamic terrorism has been directly confronted, with gloves-off honesty in the Jesuit periodical Civilta Cattolica, whose pages are always cleared by the secretariat of state.
-- In other words, if the pronouncements of Civilta Cattolica and those of Cardinal Martino conflict, Civilta Cattolica wins the argument. --
Over a third of the Christians of the Middle East have been driven out during the past decade, the journal reports, and it lists many abuses by extremists, against the background of much greater tolerance in the past. It also analyzes carefully just how the extremists function in practice.

The immense relief experienced by the Catholic community in Iraq since the fall of Saddam has not gone unappreciated at the Vatican. In general, now that the American-led Coalition has acted firmly and with far better results than predicted last February by various spokesmen in the Vatican (they did not all speak with one voice), the Vatican has tried to help with the transition to a more just, peaceful, tolerant, and democratic Iraq.


(Emphasis added.)


The pope in particular never sided against the Americans, although without doubt he worked and prayed so that war would not in the end be necessary. He took pains to be clear that he is not a pacifist. (He had, after all, encouraged military action to relieve Kosovo of genocide and Croatia of intense suffering). He hoped America would not go to war. For myself, I am glad that in no way could the Vatican at that time have been seen as fomenting a war of "the Christians" against an Arab nation. On the contrary, the pope's voice was the most audible and constant voice against war. To my mind, that is as it should be. The last thing we would have needed was a pope calling for war against an Arab nation.
That last point is extremely important. Bin Laden wants a war between Islam and western civilization. We shouldn't indulge him--there are a lot of Moslems on the side of civilization, and many more who can be persuaded to join us. As GWB recently said:
Are the peoples of the Middle East somehow beyond the reach of liberty? Are millions of men and women and children condemned by history or culture to live in despotism? Are they alone never to know freedom, and never even to have a choice in the matter? I, for one, do not believe it. I believe every person has the ability and the right to be free.
Posted by: Mike || 12/17/2003 10:17:40 AM || Comments || Link || E-Mail|| [1177 views] Top|| File under:
Clark builds case, and image, at tribunal and almost gets Clinton endorsement
EFL


THE HAGUE American presidential politics can be played on any stage, and for the past two days it has unfolded behind closed doors in a courtroom in the Netherlands. As George W. Bush reveled back home in the capture of Saddam Hussein, General Wesley Clark, who is seeking the democratic Presidential nomination, has profited from his own personal history with another dictator: former Yugoslav president Slobodan Milosevic. In two days of testimony in the international war crimes tribunal in the Hague, the retired four-star general and former supreme commander of NATO sought to burnish his credentials as a potential commander-in chief as he built the case that Milosevic was guilty of war crimes and genocide.


George W Bush did not 'revel'. But do note, that Clark has 'profited'.


Even better for General Clark, former President Bill Clinton manipulated the strings weighed in here on his behalf, the closest thing to an endorsement by Clinton for any Democratic contender so far in the campaign. In the courtroom on Tuesday, Milosevic, who is serving as his own attorney, attacked Clark's personal character by citing criticism of him by General Hugh Shelton, the former chairman of the Joint Chiefs of Staff, according to officials in the Hague familiar with the testimony.


There's that personal character issue again.
Posted by: Dragon Fly || 12/17/2003 9:03:26 AM || Comments || Link || E-Mail|| [279 views] Top|| File under:
Fifth Column
By the left... about turn
Hegemony or Survival: America's Quest for Global Dominance, Noam Chomsky's latest opus, has already been reviewed in these pages, including amusing correction of a jacket-quote:

Arguably the most important intellectual alive" - The New York Times
This very old quotation in fact was:

Arguably the most important intellectual alive, how can he write such nonsense about international affairs and foreign policy? - The New York Times
A new UK review by Nick Cohen, reprinted in al-Guardian of all places, craps all over Chomsky again. Long, amusing, EFL
Whatever other crimes it committed or covered up in the twentieth century, the Left could be relied upon to fight fascism. A regime that launched genocidal extermination campaigns against impure minorities would be recognised for what it was and denounced.


Ummm... Yeah. Okay. With the proviso that the "impurities" had to be confined to geneaology...

Not the least of the casualties of the Iraq war is the death of anti-fascism. Patriots could oppose Bush and Blair by saying that it wasn't in Britain's interests to follow America. Liberals could put the UN first and insist that the United States prove its claims that Iraq had weapons of mass destruction before the court of world opinion. Adherents to both perspectives were free to tell fascism's victims, 'We're sorry to leave you under a tyranny and realise that many more of you will die, but that's your problem.'


snip


Noam Chomsky is the master of looking-glass politics. His writing exemplifies the ability of the Western Left to criticise everything from the West - except itself. He is immensely popular; but his popularity is mystifying on the first reading. His work is dense and filled with non sequiturs (here he seeks to use the Cuban missile crisis to explain the Iraq war, which is a little like using the first Moon landing to explain the dotcom boom). He claims to confront the comfortable with uncomfortable facts they don't want to face. Yet his audience is primarily a comfortable Western audience.


snip


The lesson of 11 September is that no constraints of morality or conscience would stop al-Qaeda exploding a nuclear weapon. If however, it is all our fault, as Chomsky says, perhaps we can avert catastrophe by being nicer and better people. Perhaps we can, but Chomsky is as reluctant to admit that al Qaeda is an autonomous movement as he is to admit the existence of the democratic and socialist opposition to Saddam Hussein.


Dunno if these ilk of reviews help the book biz much.
Posted by: Glenn (not Reynolds) || 12/17/2003 1:14:41 AM || Comments || Link || E-Mail|| [288 views] Top|| File under:
India-Pakistan
Pakistan arrests French reporters
Two French journalists have been arrested in Pakistan for travelling without permission to the city of Quetta, close to the Afghan border. Journalists are not allowed to visit the area without an official escort.


Yeah, where's their Taliban guide?


The authorities say the two men spent several days in the city, and are in breach of Pakistan's foreigners' act. Marc Epstein and Jean-Paul Guilloteau of L'Express magazine were remanded until 24 December. The arrest of foreign reporters in Pakistan is rare.


Killing foreign reporters is another matter.
Posted by: Steve || 12/17/2003 4:20:56 PM || Comments || Link || E-Mail|| [292 views] Top|| File under:
40 held in Pindi blast probe
At least 40 suspects have been arrested in the initial probe in to a bid to assassinate President Pervez Musharraf, sources said. The suspects are part of the initial investigation into blowing up of the bridge in Rawalpindi used by the president's motorcade.


The guys listed below are the cops who were guarding the bridge.


According to the FIR, DSP (Security) Sultan Mehmood Chidhar said he was deputed at the route duty of the president. According to the programme, at the bridge near Ammar Shaheed Chowk, constable Hafizullah was deputed at the East corner and constable Sajid Hussain at the west corner while constable Babar Ali was deployed under the bridge.


Babar has a lot of explaining to do.


He said ASI Wazir Ali and Inspector Haji Muhammad Saeed were present on the duty as the route inspector.


Them too.


Meanwhile, the agencies have found almost all the devices used to blow up the bridge, including seven detonators, a control box bearing, and supply line leading to detonated explosives. Sources said the time of blast appeared at the timer fixed in the box was 7:12:36 pm.


That's strange, how would you expect to hit a moving target with a timer, unless this was a failsafe to detonate the device if it didn't get a remote command.


They said the time limit of the jammer fixed in the president's car to jam the explosive devices was 55 seconds.


I guess that means the moving car with the jammer would have been in effective range of the bomb for 55 seconds as it passed. So, divide by 2 and the bomb would not receive the detonation signal until about 27 seconds after the limo passed.
Posted by: Steve || 12/17/2003 10:03:33 AM || Comments || Link || E-Mail|| [291 views] Top|| File under:
Jamming device 'saved' Musharraf
Edited for topic:


The car carrying Pakistani President

Pervez Musharraf

may have escaped a roadside bomb blast thanks to a radio jamming device. Five bombs exploded under a bridge in the city of Rawalpindi on Sunday, mere seconds after President Musharraf had passed over it.


I thought it was 10 minutes after he'd passed over it?

The jamming device may have blocked the signal to the remote-controlled bomb. His security was stepped up in a big way following last year's failed attempt on his life in Karachi, for which three members of a banned Islamic militant group have been convicted.


Haven't read anything about any of them being hung. Have you?

Most of the time two or more identical black Mercedes are part of his motorcade, and it is nearly impossible to make out in which car he is travelling. There has always been a ban on carrying mobile telephones at his functions. But lately, security officials have been using a radio-jamming device to block all kinds of wireless communications within a radius of about a couple of hundred metres. Reports say a vehicle with the jamming device is also part of President Musharraf's motorcade. There is a strong possibility that it may have blocked the use of a remote-controlled device to detonate the explosives while his car was on the bridge on Sunday. However, officials are reluctant to comment publicly on the matter.


Somebody has been paying attention, using cell phones to detonate bombs is the current rage with the al-Qaeda/JI crowd. If true, it's a smart move by his security personnel. Oh, and there's a good picture of the bridge at the link.
Posted by: Steve || 12/17/2003 9:13:57 AM || Comments || Link || E-Mail|| [316 views] Top|| File under:
Maoist alliances in India and Nepal
On November 20, 2003, a secret meeting is said to have taken place between some top-level Nepalese Maoist leaders and Madhav Kumar Nepal, a senior political leader and secretary of Communist Party of Nepal - United Marxist Leninist (CPN-UML), at Lucknow in the Indian State of Uttar Pradesh. There has also been reportage of the Maoist insurgents establishing linkages with a mélange of Indian left-wing extremist groups - most prominently the People's War Group (PWG) and the Maoist Communist Centre (MCC) - and at least two insurgent groups active in India's Northeast [the United Liberation Front of Asom (ULFA) and the All Tripura Tiger Force (ATTF)]. Such subversive activity has once again brought India-Nepal border management practices under scrutiny. Increasing counter-insurgency operations by Nepalese security forces since the breakdown of the cease-fire on August 27, 2003, have also led to an influx of Maoist insurgents into areas bordering the Indian Territory. Moreover, events in the past suggest that whenever the Nepalese security forces up the ante, Maoist cadres sneak across the largely unmonitored and porous border to find safe haven in India.

The India-Nepal 'open border' is unique in the sense that people of both the countries can cross it from any point, though there are specific border check posts as well, including 22 major and 143 sub-posts for bilateral trade. The extremely porous 1,800 kilometre-long border, which has been maintained according to the Peace and Friendship Treaty of 1950, offers uninterrupted passage for illegal smuggling of goods, arms, ammunition and narcotics, as well as human trafficking from either side. These movements constitute grave risks to security, not only for Nepal, but for India as well, as the Maoists develop linkages, not only with ideologically sympathetic groups in India, but with a number of other subversive groups on a purely opportunistic basis. Sources in the troubled Northeast Indian State of Assam indicated in November 2003 that there was increasing evidence that the proscribed ULFA was forging links with the Nepalese Maoists and may soon set up bases in the Himalayan Kingdom. These moves towards closer links with the Nepalese Maoists may be hastened by the ULFA's current problems in Bhutan, where there is a strong possibility of the Royal Bhutanese Army (RBA) launching an operation against Indian insurgent outfits holed up in the country's jungles.


Which happened yesterday


The Maoists are also in a process of strengthening their alliance with other South Asian left-wing extremist groups through the Coordination Committee of Maoist Parties and Organizations of South Asia (CCOMPOSA) to create and effectively utilize the Compact Revolutionary Zone (CRZ). Along the border areas in north Bihar they have formed an 'Indo-Nepal Border Regional Committee' (INBRC) to co-ordinate their activities. The porous Bihar-Nepal border, the general breakdown of rule of law, poor governance, and lack of sincerity and incapacity of the police forces provides a context for these groups to operate with relative ease.

In another deeply disturbing development, on December 7, 2003, Baburam Bhattarai, chief of the United People's Front, the 'political wing' of the Maoists, claimed that they were trying to 'organize' the approximately 10 million Nepalese in India. It is plausible that much of this 'organizing' would be routed through the Akhil Bharatiya Nepali Ekta Samaj (ABNES), which is a proscribed group in India under the Prevention of Terrorism Act (POTA), 2002. ABNES was originally founded to work for the 'unity and welfare' of Nepalese residing in India. Gradually, it evolved into a front organization for the Nepalese Maoists and is increasingly identified with the demand for a 'Greater Nepal', which includes Indian territories. Sources indicate that ABNES secretary Bamdev Chhetri had visited Jammu in September 2001 to establish contact with Kashmiri militant groups in order to set up a supply line for arms for the CPN (Maoist). Chhetri was eventually arrested by Indian authorities in September 2002 and subsequently deported to Nepal.
Posted by: Paul Moloney || 12/17/2003 2:08:14 AM || Comments || Link || E-Mail|| [320 views] Top|| File under:
Osama fled to Peshawar after Tora Bora bombing
Osama Bin Laden

fled to Peshawar in December 2001 after surviving a massive US military assault on his Tora Bora base in Afghanistan, according to US intelligence and law-enforcement sources. A report in the Washington Times on Tuesday said Bin Laden reportedly left to meet Mulla Omar near Kandahar, Afghanistan, and later was believed to have moved into Balochistan, which borders Afghanistan and Iran.


That's what makes me take this report with a bit more than a grain of salt, assuming he's not worm food...

"Bin Laden is a hero to many of the autonomous tribes that live along the Pakistan-Afghan border and who support the hard-line vision of Islam promoted by the Al Qaeda founder, US intelligence officials say. Khalid Sheikh Mohammed, Al Qaeda's operations chief, who was arrested on March 1 this year in Rawalpindi, reportedly gave conflicting information to Pakistan's ISI, the CIA and the FBI as to whether Bin Laden was alive, and whether he had met him after the September 11 attacks.


Leading me to believe Binny's titzup...

The report recalled, "Pakistani intelligence officials, in an unusual briefing for foreign journalists at the time, said Shaikh Mohammed acknowledged during three days of interrogation at a safe-house after his arrest that he met Bin Laden in December 2002, though he did not say where. US and Pakistani officials retrieved numerous secret Al Qaeda documents and other information during Shaikh Mohammed's interrogation. Included was a laptop computer used by Shaikh Mohammed that contained the names of at least a dozen safe houses located along the Pakistan-Afghanistan border used by Bin Laden and his supporters, authorities said."
Posted by: Fred Pruitt || 12/17/2003 00:16 || Comments || Link || E-Mail|| [802 views] Top|| File under:
Pakistan agents now fight terror. Really.
Pakistan spymasters may have changed their tune. These days fighting domestic militancy is their main worry, they say, even if concern about arch-rival India is never far from their minds. "Our overall strategic policy is to end extremism," a senior intelligence officer said in a rare interview at the headquarters of the Pakistani military's Inter-Services Intelligence (ISI) directorate.


"Or at least to get it back under our control..."

Finding the perpetrators of Sunday's assassination attempt on President

Pervez Musharraf

is the urgent priority for a secret service that at one time also had a reputation as a hot-bed of fundamentalism. The new priority is a change from the not too distant past when "the external threat" – India – would have been the first phrase on any ISI man's lips. "The extremist groups we fear are firstly Al Qaida and the foreign elements who have been here over the long term, and who have sympathisers locally," another senior ISI officer said.


"They don't answer to us..."

ISI agents for years may have supported Pakistani and Afghan militants, many allied with Al Qaida. But all that changed with the September 11 attacks on the United States. Musharraf was quick to throw his support behind the US war on terror, and the ISI underwent personnel changes to match. Lt Gen Mehmood Ahmed was replaced as ISI Director General by Lieutenant General Ehsan ul Haq a day after the first US bombs struck Afghanistan in October 2001. Ul Haq purged officers most closely associated with eight years of pro-Taliban policies in Afghanistan, about 15 men. "Within six months ul Haq didn't have anyone who had contacts or linkages with the Taliban," one of the ISI officers said. "It's not a very popular thing in our world, but the rank and file in the ISI has taken part in this struggle against extremism." The new overlords at the ISI scorn the idea that rogue officers unhappy with Musharraf's about-face on Afghanistan could be mixed up with militants.


"Nope. Nope. Couldn't happen in a million years."

But there is still a perception among US officials and experts that the ISI has turned a blind eye to Taliban fighters regrouping on Pakistani soil, while coming down hard on Al Qaida and capturing more than 500 suspected members of the group. "These are very superficial observations. They saw black turbans all over Quetta and cried Taliban," the first officer said, deriding recent Western media reports of the Taliban regrouping in the southwestern Pakistani city. But while the battle against homegrown militants preoccupies ISI men for now, India, which Pakistan has fought three times since their independence in 1947, is never forgotten. But for now there is a ceasefire on the so-called Line of Control dividing Kashmir between the nuclear-armed rivals. Kashmiri separatists in Pakistan, some of whom shared training camps with Al Qaida in Afghanistan, now fear Musharraf's commitment to their cause could be waning. While the ISI says it is committed to Pakistan's relationship with the US, the agency is looking with suspicion at warming US ties with India. "We don't want to be upstaged by the relationship developing between the US and India," the officer said. Of particular concern was India's burgeoning defence relationship with Israel. "Israel has become a window for not just weapons, but also Western technology for India," he said.
Posted by: Fred Pruitt || 12/17/2003 00:02 || Comments || Link || E-Mail|| [288 views] Top|| File under:
Iraq
U.S. troops smash into homes, major raid to hunt for guerrillas
Using sledgehammers, crowbars, explosives and armored vehicles, U.S. forces smashed down the gates of homes and the doors of workshops and junkyards Wednesday to attack the Iraqi resistance that has persisted despite the capture of Saddam Hussein.


Good Morning! This is your farking WAKEUP CALL ASSHOLES!


Loud blasts mixed with the sound of women and children screaming inside the houses. An explosion at the gate of one compound shattered windows, cutting a 1-year-old baby with glass. U.S. medics treated the injury while other soldiers handcuffed four men, who were later released. The raid, launched before dawn and lasting until midmorning, targeted the city of Samarra, north of Baghdad. U.S. officials say some 1,500 fighters operate in Samarra, making it one of the persistent hotspots in the so-called Sunni Triangle.''Samarra has been a little bit of a thorn in our side,'' said Col. Nate Sassaman. ''It hasn't come along as quickly as other cities in the rebuilding of Iraq. This operation is designed to bring them up to speed.''


So we are taking off the kidd gloves.




I think they're pissed for the attack from behind the kiddies yesterday.

In the Samarra raid by some 2,500 troops, dubbed Operation Ivy Blizzard, the 4th Infantry Division and Iraqi forces detained at least a dozen suspected guerrillas though others got away, apparently tipped off about the raid.


I see Mahmoud the Weasel has a new job...

In the city's industrial zone, troops used even their Bradley fighting vehicles to break down the doors of warehouses, workshops and junkyards. ''Locksmiths will make a lot of money these days,'' said a U.S. soldier, laughing as he sat atop a Bradley.


Rule Number One of civil, well-reasoned discourse: never cheeze off the guys who drive tracks...

The sweep came after U.S. troops on Tuesday snared a suspected rebel leader and 78 other people, all in one building near Samarra where they apparently were planning attacks. On Monday, guerrillas in the city ambushed an American patrol, sparking a battle in which soldiers killed 11 attackers.


That worked well for them didn't it?


''They've made a mistake to attack U.S. forces,'' Sassaman said. ''No one knows the town better than we do. We're gonna clean this place.''


"Boyz, this here town ain't big enough for all of us! It's time for you to go!"

With Saddam in custody, the most wanted Iraqi fugitive is Izzat Ibrahim al-Douri, a high-ranking member of the former regime thought to be organizing anti-U.S. attacks. But it was unclear whether U.S. officials think al-Douri is in the Samarra area.


He's reputed to have thrown in the towel. Still waiting for more on that one...

In Wednesday's sweep, soldiers used satellite positioning devices to locate buildings pre-marked as targets. As Apache helicopters flew overhead, troops downtown fanned out in squads of 14 to storm several walled residential compounds, using plastic explosives to break in. At one home, an explosion ignited a small fire. Elsewhere, a suspect was punched in the head and a soldier said: ''You're dead. You're dead.''


"You might as well lie down and rot, Mahmoud!" I like it when they stop being nice.

Troops later moved on to the industrial area, where they found little. One military official said he suspected insurgents moved much of their equipment to farms outside town. Sassaman said troops in Samarra seized four rocket-propelled grenade launchers and a dozen assault rifles, as well as bomb-making material.


They should have taken more than that...

Meanwhile, a member of the U.S.-appointed Iraqi Governing Council blabbed like a media reporter said the U.S. military is holding Saddam in the Baghdad area. U.S. officials have previously said the former dictator was at an undisclosed location in Iraq.''He is still in greater Baghdad,'' said council member Mouwafak al-Rubaie. ''Maybe he will stay there until he stands trial.''


Okay. So now he's at an undisclosed location in greater Baghdad. My guess would have been the airport compound, anyway. But I hope they're tightening Bremer's security. He's a prime candidate for a snatch-and-trade...

The council has established a war crimes tribunal and hopes to put him on trial for human rights abuses. The United Nations, the Vatican and many countries oppose putting Saddam on trial before any court that could sentence him to death and others have expressed worries Iraq's justice system cannot try him fairly.


I mean they will have all those victims and relatives of victims who will testify! We can't have that!


Council member Adnan Pachachi said ''all stages of the trial will be public.'' He added that international experts ''are always welcome'' because the tribunal allows for the appointment of foreign judges.
Posted by: CrazyFool || 12/17/2003 7:44:33 PM || Comments || Link || E-Mail|| [869 views] Top|| File under:
South Korea announces final decision to send 3,000 troops to Iraq
Don't know if this was posted; go see the picture at the link.


The South Korean government announced its final decision to send a contingent of 3,000 troops to support US-led stabilization efforts in Iraq. The decision was endorsed at a high-level security meeting chaired by President Roh Moo-Hyun, the presidential office said Wednesday. The South Korean contingent will include combat and non-combat troops who will undertake an independent operation in the war-torn country. A South Korean military delegation is to leave soon for the United States for coordination on location, timing and other details concerning the deployment. South Korean officials have suggested a northern Iraqi region. The South Koreans will not engage in combat but will be assigned to rehabilitation work, the president's office said.


Thanks, Korea. Now please stop picking on the US troops staring across the border at the NorKs.
Posted by: seafarious || 12/17/2003 7:06:14 PM || Comments || Link || E-Mail|| [397 views] Top|| File under:
U.S. deploys Israeli detonator to destroy IEDs in Iraq
From Geostrategy-Direct


Israel has provided the United States a new system to locate and destroy roadside bombs. The Israeli system was provided to U.S. Central Command for the war in Iraq. The officials said the system is still being developed and will probably be upgraded. The Israeli system transmits a signal to detonate improvised explosive devices along roads before they can endanger passing vehicles. The mobile system was first used in Lebanon during the late 1990s and has undergone improvement over the past two years. Israel has also used the IED protection system to detonate explosive belts used by Palestinian suicide bombers. No details were available.


That will certainly crimp the Paleo style. They will have to go back to a mechanical system to get around the vulnerability of a signal-actuated device.


The Israeli system was the first to be sent to Iraq to protect against Sunni insurgency attacks north of Baghdad. Over the past few weeks, the Defense Department has been preparing additional systems for deployment in Iraq.
One weakness of the Israeli system is that the system cannot detect the pulse used by the IED. The Iraqi bombs emit a pulse that stems from the remote-control mechanism of the IED. Several Israeli military delegations have toured U.S. Army facilities and demonstrated a number of new systems. These included Israeli armored vehicles, tractors and buses for use in combat operations. In early December, the militaries of Israel and the United States met in Tel Aviv to discuss the lessons from coalition efforts to stabilize Iraq. The delegations were said to have discussed a range of Israeli technological and operational capabilities that stemmed from the Israeli-Palestinian war in the West Bank and Gaza Strip.


Symbiosis in action.





I'd call it synergy, myself, at the risk of using a buzz word...
Posted by: Alaska Paul || 12/17/2003 5:53:11 PM || Comments || Link || E-Mail|| [282 views] Top|| File under:
Call him prisoner of woe
EFL:


Defense Secretary Donald Rumsfeld made it clear yesterday that

Saddam Hussein

is not classified as a prisoner of war - and that's bad news for the ex-dictator.
Legal experts said that denying Saddam POW status is a calculated move to allow the CIA to take extreme measures to get him to cough up information. POWs cannot be subjected to rough interrogations, put on trial or executed, according to the 1949 Geneva Conventions, of which the U.S. is a signer.


He was Head of State, even if he was the Commander in Chief of the Iraqi army, that doesn't make him a POW.


Saddam's location remained top-secret yesterday, although sources have said he is still in Iraq. When seen Sunday by Iraqi government officials, he was not manacled or wearing a prison uniform. But that was before the serious interrogation began.


Heh


"I have no idea how they're going to interrogate," President Bush told ABC yesterday. "I do know that this country doesn't torture." But that may be a fine legal point.


Could also be a statement of fact.

"The U.S. government is going to be prepared to do more than a U.S. police force is authorized to do under the Constitution" during questioning, said Catholic University military law expert

Michael Noone

. But that will not include physical torture, Noone added, saying "once you've resorted to physical force, you've lost."


No you haven't. You've simply used up all other avenues, to include giggle juice. (Who is this guy)?

Interrogating Saddam has been turned over to the CIA, a change that Rumsfeld called "a three-minute decision, and the first two were for coffee."


God, I do love Rummy. He's a one-man quote machine.


Rumsfeld said Saddam is "being accorded the protection of a POW but he's not being legally described as one at this stage."


Shouldn't be at any stage. And it's probably best to avoid sloppy terminology when talking about him. Al-Guardian picks up on that sort of thing...

"He, clearly, is being treated under the ... protections of the Geneva Conventions and is being treated humanely," Rumsfeld said.
The Geneva Conventions outlaw the torture and execution of prisoners. But rulings by the European Court of Human Rights found that sleep or food deprivation, sustained noise, forced standing and sensory deprivation (called "hooding") are not considered torture.


See, we are just following international law.


"Those could all potentially be used to interrogate Saddam," said

Detlev Vagts

, an expert on the laws of war at Harvard University. "That's the borderline." International accords do allow for trial and execution of "unlawful belligerents," and Iraqi leaders have called for their former ruler to be tried and executed upon conviction.


And you won't find very many people more "unlawful" and "belligerent" than Sammy. Although, Chuck and Bob do come to mind. One thing at a time.





His category's not that of an unlawful belligerent, either. I think the category's called "politicals," which the lefties will use to describe him as a "political prisoner."
Posted by: Steve || 12/17/2003 4:36:44 PM || Comments || Link || E-Mail|| [299 views] Top|| File under:
Task-Force Ironhorse Wrap-up
A Fedayeen leader and anti-Coalition activity financier was captured along with 72 others when soldiers from C Company, 1st Battalion, 8th Infantry, raided a building west of Balad, in the early morning of Dec. 16.


Life Lesson #102: Don't put all your jihadis in one basket.


The raid was based on developed information from Iraqi citizens. The soldiers confiscated 16 AK-47 assault rifles, 75 rolls of detonation cord, 33 full magazines of AK-47 ammunition, seven machine guns, one assault rifle, one sniper rifle, one rocket propelled grenade launcher, 12 82mm mortar rounds, 89 detonation devices, 11 car batteries, eight 155mm artillery rounds, 135lbs. of gun powder and numerous rounds of small arms ammunition. Based on what was found it is believed that the location was a significant improvised explosive device making facility.

--Three soldiers were wounded when a patrol from 1st Battalion, 22nd Infantry was attacked with an improvised explosive device in Tikrit at approximately 10:10 a.m. on Dec. 16. Both soldiers were evacuated to 28th Combat Support Hospital and are in stable condition.

--In the town of Muqdadiyah in the evening of Dec 16, soldiers from 2nd Battalion, 8th Infantry were in the vicinity of the PUK headquarters when individuals using automatic weapons fired at them from the rooftop. The soldiers returned fire and wounded one attacker. Five others fled. The soldiers confiscated two AK-47 assault rifles, still hot from being fired.

--First Brigade Combat Team raided three locations in the early morning hours of Dec. 17 in south Tikrit. They were looking for targeted individuals. Five people, including two targets, were captured without incident.
Posted by: Chuck Simmins || 12/17/2003 4:31:48 PM || Comments || Link || E-Mail|| [287 views] Top|| File under:
Special Treatment to be Accorded....
From MEMRI:



AN IRAQI PAPER SUGGESTS THAT SADDAM HUSSEIN SHOULD BE INTERROGATED IN THE MANNER HE INTERROGATED HIS OPPONENTS. HOWEVER, 'AS A COURTESY TO HIM, THE TORTURE SEAT SHOULD BE GOLDEN, THE STRINGS BY WHICH HE WILL BE HANGED FROM THE CEILING SHOULD BE OF DAMASCENE SILK, AND ONLY SILVER CLIPPERS SHOULD BE USED TO EXTRACT HIS FINGERNAILS
' (AL-NAHDHA, BAGHDAD, 12/17/03)


THE COALITION PROVISIONAL ADMINISTRATION IN IRAQ HAS WARNED MOSQUE PREACHERS THAT THEY WILL BE ARRESTED AND TREATED AS WAR CRIMINALS UNDER GENEVA CONVENTION ARTICLE IV (1949) IF THEY INCITE VIOLENCE. (AL-SHARQ AL-AWSAT, LONDON, 12/14/03)
Posted by: mercutio || 12/17/2003 4:12:30 PM || Comments || Link || E-Mail|| [371 views] Top|| File under:
Indications Saddam Was Not in Hiding But a Captive
You gotta love Debka! They come up with seriously weird stuff. Severely EFL


Saddam Hussein was not in hiding; he was a prisoner. After his last audiotaped message was delivered and aired over al Arabiya TV on Sunday November 16, on the occasion of Ramadan, Saddam was seized, possibly with the connivance of his own men, and held in that hole in Adwar for three weeks or more, which would have accounted for his appearance and condition. Meanwhile, his captors bargained for the $25 m prize the Americans promised for information leading to his capture alive or dead. The negotiations were mediated by Jalal Talabani's Kurdish PUK militia. These circumstances would explain the ex-ruler's docility – described by Lt.Gen. Ricardo Sanchez as "resignation" – in the face of his capture by US forces. He must have regarded them as his rescuers and would have greeted them with relief.


Thats right The Americans rescued Saddam! HeHe!
Posted by: phil_b || 12/17/2003 3:47:33 PM || Comments || Link || E-Mail|| [381 views] Top|| File under:
Tariq Aziz No Longer Calls Son 'Saddam'
Associated Press; EFL


Former Iraqi Deputy Prime Minister Tariq Aziz has started calling his youngest son — named Saddam after Iraq's ousted leader — by the name Zuhair instead, according to letters obtained by the London-based Arabic daily Asharq Al-Awsat.


. . . thereby adding further to Saddam's humiliation.





Wait'll he starts calling him "G.W." The poor kid's going to be really confused.
Posted by: Mike || 12/17/2003 3:05:15 PM || Comments || Link || E-Mail|| [365 views] Top|| File under:
More Dead Terrs in Mosul
Adding to the total, thanks to the 101st!


Soldiers of the 3rd Brigade of the 101st Airborne Division (Air Assault) found a weapons cache at a fire station in the vicinity of Tal Afar. The cache was a mix of 20 total live rounds (RPG rounds and hand grenades), and some display rounds used by the locals to help children identify the different types of ordnance in Iraq. It was not an enemy cache. Locals had been using the station as a drop-off point for about two weeks and led Coalition forces to the location. Explosive ordnance disposal teams disposed of the cache.

Soldiers of the 3rd Brigade also completed a cordon and knock operation in Domice to detain personnel believed to be involved in a rocket attack against a tactical operations center in the area. They searched four houses and detained seven people. There were no U.S. casualties reported.

Soldiers from 1st Brigade discovered 25 mortar rounds near the city of Qayarrah. An individual led them to the site and will be rewarded for his assistance. The division's 1st Brigade also opened a newly renovated school in its AO.

Soldiers from 2nd Brigade killed three attackers and wounded one who conducted a drive-by shooting in Mosul. Five individuals in a white car conducted a drive-by attack with small arms. Soldiers returned fire with a .50 cal. and M249, which stopped the car. One individual fled on foot. Soldiers evacuated casualties to the 21st Combat Support Hospital, where one died later. No U.S. casualties were reported. Soldiers of the 2nd Brigade also reported that they had detained an individual with possible ties to Fedayeen and Wahhabi during a cordon and knock search in Western Mosul. Soldiers also found two AK-47s and three full magazines. Soldiers of the 2nd Brigade also conducted a series of cordon and knock operations to detain individuals wanted for planning and conducting attacks against Coalition Forces. The brigade captured all nine individuals with no U. S. casualties reported.

In addition to security operations, the Mosul Public Safety Academy, which is over watched by 101st soldiers, graduated 70 policemen from an investigation course at the Mosul Police Academy. An Iraqi Civil Defense Corps company, trained by soldiers of the 101st, also graduated today and will work in Mosul.
Posted by: Chuck Simmins || 12/17/2003 12:16:58 PM || Comments || Link || E-Mail|| [323 views] Top|| File under:
The Surge - Force Rotation in Iraq
CAMP ARIFJAN, Kuwait – Logistics experts at this camp are preparing for one of the greatest feats of transportation in military history. The camp will be home to the Iraq troop rotation. Soldiers will come out of Iraq, clean their equipment and board planes and ships for home. Other service members will be arriving from the United States, drawing equipment and preparing to move into Iraq. Nothing like this effort has been done before.


Maybe we should ask the Russers for advice. They used to do it all the time.

The camp is located outside Kuwait City and it is already the logistical hub for Operation Iraqi Freedom. "A total of 800 trucks a day go north into Iraq," said Maj. Gen. Steve Speakes, the deputy commander of the Combined Land Component Command and the man in charge of effort. There are 28,000 American troops in Kuwait, with 10,000 in Arifjan. The soldiers are almost equally divided among active duty, Army Reserve and National Guard. Their sole purpose is to ensure the combat troops in Iraq get what they need, when they need it. But they will be tested further by what Speakes calls "the surge." That is when the 130,000 American service members now in Iraq start moving back to their home stations and 110,000 soldiers and Marines replace them. The surge will start in January and will last through the end of April. Speakes and his soldiers will be the area's largest innkeeper during that time, housing about 65,000 more Americans than they do now. But it is not just people that will make up the surge. Those coming out of Iraq will bring 30,000 pieces of equipment with them. That equipment has to be scrupulously cleaned before coming back to the United States or Germany. U.S. Department of Agriculture inspectors do not want germs, fungus, insects or diseases riding home with the equipment.

At the same time, arriving units will bring new equipment with them, and the equipment must be married up with the proper units, primed and readied for combat. The soldiers and Marines must test the weapons to ensure they work. Speakes said the command is readying beds, tents, wash racks, fueling areas, chow halls and training areas -- all the things needed to get service members ready for combat or ready for home. Planning began months ago. "We plan for the worst-case scenario," Speakes said. "We don't want to be surprised."

All of this is being done in a high-threat environment. Speakes said the Americans have worked closely with their Kuwaiti hosts to ensure force protection. "They have been immensely cooperative, and we have put in place many force protection measures," he said. Speakes said the surge will be more complicated, in many ways, than D-Day at Normandy. "It's going both ways – coming and going," he said. "But these young soldiers are up to the task. The mission is to get people into Iraq so there is no degradation of security, while at the same time ensuring no one stays in the region one day longer than they have to."
Posted by: Chuck Simmins || 12/17/2003 10:34:15 AM || Comments || Link || E-Mail|| [309 views] Top|| File under:
Sunni Triangle Doubts Saddam's Capture
EFL:


In this restive city and across Iraq's Sunni heartland, many Saddam loyalists refuse to believe that a disheveled and bearded man in U.S. captivity is their ousted leader, whose 23-year rule boosted their position as the country's political elite. "It is someone wearing a Saddam mask," volunteered

Waleed Ibrahim

, a 25-year-old tire repairman in Fallujah. "It is a trick to help President Bush get re-elected."


Is he running for the Demmocrap nomination as well?


Minutes before he spoke, U.S. tanks, Bradley fighting vehicles and Humvees carrying dozens of troops roared into the city in a show of force after a night of clashes with Saddam loyalists. Jet-fighters screamed overhead and two helicopters dived and swerved at low altitude. "The coalition forces have arrested Saddam Hussein. Reports that it is a Saddam double are false," declared a voice on a loudspeaker fixed on one U.S. Humvee in Fallujah on Tuesday. "The old regime will never come back. This is the end of the Baath party," said the voice, speaking in Arabic. "Whoever carries a weapon will be killed," the voice said.


"Do you feel lucky, punk? Well, do you?"


"This is terrorism," said

Hamed Ali

, a shopkeeper, who recounted how jets buzzed the city for most of Monday night. "Even children were cursing the Americans."


Hamed, we don't care.


Iraq's Sunnis greeted news of the July killings of Saddam's sons Odai and Qusai with similar disbelief. They often dismiss evidence of crimes against humanity committed by Saddam's 1979-2003 regime as fabrications of the United States, Iran and their Iraqi allies. The defiance is partly a reaction to the loss of prestige and privileges in a new political order that restored the rights of the country's Shiite majority and large Kurdish minority - groups long victimized by the Sunni Arab minority. Between them, they account for about 80 percent of Iraq's 25 million people.


Lost their sweet deal so they bitch.


In Tikrit, Saddam loyalists tried to stage a demonstration in support of the former dictator Tuesday, but neither the city's U.S.-backed governor nor the U.S. military were prepared to stand by and watch. "Any demonstration against the government or the coalition forces will be fired upon," the governor, Hussein al-Jaburi, said on a loudspeaker mounted on a U.S. military vehicle.


"Y'wanna be tough guys? We'll show you tough guys."

"They will not be allowed to go around kissing pictures of Saddam," said Lt. Col. Steven Russell of the Tikrit-based 4th Infantry Division. "We cannot hand out lollypops in this city. It does not work here." Earlier Tuesday, Russell had a stern warning for the organizer of a pro-Saddam march: "If our ears and eyes see you organizing demonstrations or anti-coalition acts, any survivors you will be in jail for a very long time."


Bwahahahaha! The Army of Stevel strikes again! I'll bet there's a little something from Rummy in Lt. Col Steve's Christmas stocking this year.
Posted by: Steve || 12/17/2003 9:35:36 AM || Comments || Link || E-Mail|| [306 views] Top|| File under:
TASK FORCE "ALL AMERICAN" ENGAGES ENEMY
During the past 24 hours, the 82nd Airborne Division and subordinate units performed 164 patrols, including four joint patrols with the Iraqi Border Guard and Iraqi police.

In 3rd Brigade, 82nd Airborne Division's areas of responsibility, an Iraqi train carrying US military goods was attacked northwest of Fallujah. The train was attacked with RPGs and some of the goods were being looted when OH-58D helicopters (KWs) arrived on station. The aircraft initially dispersed the crowd by firing warning shots. Three rail cars were burned and two were blown completely off of the track. Ground elements arrived to secure the area and later received additional RPG fire. There were no injuries to U.S. personnel from the engagement.

In 1st Brigade, 1st Infantry Division's areas of responsibility, elements were attacked with an IED northwest of Khalidiyah. The force, consisting of two Bradleys, was positioned near a house observing an area known for anti-coalition actions when the remote controlled IED detonated. Analysis of the blast site revealed two 152mm artillery rounds wired for simultaneous detonation, but one of the rounds did not explode. There were three US wounded in action – 2 of them are currently at the 28th Combat Support Hospital in Baghdad while the third casualty has been treated and remains with a Forward Surgical Team at a base near Fallujah. Two individuals were captured during a thorough search of the area.
Posted by: Chuck Simmins || 12/17/2003 8:50:22 AM || Comments || Link || E-Mail|| [293 views] Top|| File under:
TASK FORCE "ALL AMERICAN" DISCOVERS WEAPONS CACHES
Task Force "All American's" 1st Brigade Combat Team conducted a route reconnaissance east of Ar Ramadi when they noticed freshly dug earth. Upon further investigation, they found two substantial caches. Discovered were three SA-7 launchers, 11 SA-6 warheads, 15 SA-6 fuel rods, 203 artillery and mortar rounds of various calibers, 41 rocket propelled grenade (RPG) rounds, 10 RPG launchers, 24 62mm high-explosive rockets, 57 anti-tank (AT) mines, miscellaneous bomb-making materiel, and a pre-made improvised explosive device (IED) consisting of six 152mm artillery rounds wired together. All ammunition, except ten RPGs, was destroyed in place.

In 3rd Armored Cavalry Regiment's areas of responsibility, elements were led to a cache by a local tip. The source stated he knew where an IED was located in Hit and led forces to it. At the site, 200 anti-tank mines and 70 mortar rounds were discovered. In addition, five individuals were captured at the site and are being questioned at a nearby base.
Posted by: Chuck Simmins || 12/17/2003 8:48:41 AM || Comments || Link || E-Mail|| [400 views] Top|| File under:
Experts: Saddam holds on to ego
For a man whose name in Arabic means "he who confronts," Saddam Hussein went meekly into captivity. His failure to commit suicide the way Adolf Hitler did or to go down fighting U.S. soldiers the way his two sons did in July surprised many observers, who thought Saddam would fear humiliation more than the grave.

But Iraq experts and political psychologists who have studied the fallen strongman's psyche say Saddam acted both out of a raw desire to survive and because he believes he can still influence his country and the Arab world. "He didn't put up a fight because he was trapped, and in his own mind, he's too important to die," says Stanley Renshon, a professor of political science and psychology at the City University of New York.

Like the ousted Yugoslav dictator Slobodan Milosevic, Renshon says, Saddam sees himself as a major historical figure. He refused entreaties from other Arab leaders in the spring to avert war by leaving Iraq and accepting exile. He appears to have believed the invasion would never occur, or that if it did, he could win or survive. Though he lost the Persian Gulf War in 1991, he portrayed that as a victory because U.S.-led forces stopped short of Baghdad and his regime survived. Now he may hope that an insurgency against the U.S. occupation will succeed. Though it's hard to imagine Iraqis would ever clamor for his return, he retains support among the Arab Sunni Muslim minority that benefited during his long rule.

Amatzia Baram, an Iraq expert and senior fellow at the U.S. Institute of Peace, says Saddam may expect that his supporters will kidnap U.S. soldiers or foreign hostages and try to trade them for his freedom. Alternatively, Saddam may hope to vindicate himself at a trial like the one in the Netherlands where for the past two years, Milosevic has defiantly defended his brutal record in the Balkans. Unless weapons searchers are successful, Saddam will surely argue that he never had the chemical or biological weapons his invaders claimed were there. And a trial could be an opportunity for Saddam to cast himself as a champion of the Palestinian cause, an Arab nationalist who defied the United States. "I'm sure he feels he can get a lot of mileage raising these slogans and banners," Baram says. "He still believes in these ideals and thinks he can rouse the Arab street."

Saddam's behavior in captivity so far is instructive. Initially disoriented and docile, he submitted to a humiliating physical examination but quickly began to recover. "He's going to revive under our care and feeding," says Phebe Marr, an American historian of Iraq. "He probably will try to bargain. He's a rational person and wants to save his life." Two former U.S. military intelligence interrogators say Saddam probably is in a windowless room, under constant surveillance and uncertain whether it's day or night. If his questioners decide to insult him, they might send a woman to interrogate him. If they want to create rapport between him and his captors, they might have an older, respectful man lead the questioning...
Posted by: OMER ISHMAIL || 12/17/2003 3:59:46 AM || Comments || Link || E-Mail|| [1142 views] Top|| File under:
'Red Dawn' forces nearly threw grenade into hideaway
The search for Saddam Hussein was almost as much a hunt for a man who helped hide, feed and protect Iraq's former dictator as for Saddam himself. The name of the man is a U.S. military secret. All commanders will say is that he is a big-bellied, middle-aged man whose family is close to Saddam — and that on Saturday afternoon, the fat man sang. A short while later, in an operation dubbed "Red Dawn," U.S. soldiers nabbed their quarry.


Did he have one of those hats? When I was in Norway, many years ago, I wanted to get one of those helmets for my child. Couldn't find one...

During a media tour Monday of the ramshackle site where Saddam was captured late Saturday near the city of Tikrit, the man who led the search explained how U.S. forces were tipped off to a farm where Iraq's most-wanted man was found hiding in a hole. Army Col. James Hickey of the 4th Infantry Division's 1st Brigade Combat Team said his brigade had been staging raids in and around Tikrit, Saddam's hometown, for eight months in an attempt to find top members of the former regime and end attacks on U.S. forces and their Iraqi allies by pro-Saddam insurgents. As he led reporters down a dirt road toward the small farm compound that was Saddam's last hide-out, Chicago native Hickey, 43, gave the first detailed explanation of how Saddam was tracked and captured. The former leader's last minutes in hiding were far more dangerous and dramatic than initial reports of his surrender suggested.


It's often more dangerous and dramatic than the initial reports — and usually more prosaic to the guys who actually did it. Newspapers need dangerous and dramatic for story content. Troops like prosaic because it results in fewer missing appendages...

Saddam may have saved his own life by surrendering quickly. Soldiers were prepared to toss a grenade into the tomb-like crawl space where he was discovered, Hickey said. But then Saddam, speaking in English, identified himself as "the president of Iraq" and said he wanted to negotiate.


"Yes! I am His Excellency the President of Iraq! This is my palace! I am prepared to consider your offers!... Yes, yes. I know I look like a bagman and I'm covered with flies and shit... But I have my dignity... Don't you throw that grenade, young man!"

U.S. soldiers guarding the site said they were surprised to find Iraq's former leader, a man who built himself elaborate, marble-floored palaces, living in a concrete hut with few possessions, no communications equipment and no indoor plumbing.
Posted by: OMER ISHMAIL || 12/17/2003 3:50:17 AM || Comments || Link || E-Mail|| [383 views] Top|| File under:
U.S. tries to trip up Saddam
Saddam Hussein is being shown videotapes of anti-Saddam protests in Iraq, the unearthing of mass graves and the torture and execution of prisoners during his reign, two U.S. officials who are receiving reports on his interrogation said Tuesday. The goal is to provoke him into making unguarded statements by confronting him with evidence that could be used in a war-crimes trial, according to the two officials, one in the administration and one in an intelligence agency.

Tapes of torture and execution were made by Saddam's regime. Some were sent to relatives of his victims to intimidate them. U.S. intelligence officials obtained some of the tapes from those relatives. Interrogators are watching Saddam's reactions to guide them in future questioning, the intelligence official said.

During Saddam's first two days in custody, he was pressed for details on impending attacks on coalition forces. He denied knowing anything. Now questioners are proceeding more methodically, asking questions with answers they know to test his veracity. High-ranking officials of the U.S. military, Justice Department and intelligence agencies are involved in the questioning. The CIA is taking the lead, but Saddam will remain in military custody, Defense Secretary Donald Rumsfeld said."Characterizing his general relationship with his captors ... the best word would be 'resigned,' " he said.

Rumsfeld said the troops who captured Saddam had the authority under standard rules to kill him if he had resisted with gunfire. During Saddam's interrogation, psychology experts are analyzing every "sweat gland, word and twitch," the intelligence official said. Interrogators hope to gradually work through Saddam's truculence and what the official called his canned responses. The two officials said the questioners hope he will lapse into boasting about his crimes as president of Iraq...
Posted by: OMER ISHMAIL || 12/17/2003 3:43:21 AM || Comments || Link || E-Mail|| [279 views] Top|| File under:
Wife laid trail to Saddam
SADDAM Hussein was captured in a filthy underground hole because of the demands of the one woman he still trusted. She is Samira Shahbander, the second of his four wives. And now she may receive part of, if not all, of the $US25 million bounty the US Government promised for information that led to the capture of the Iraqi dictator. Israeli intelligence agency Mossad had been tailing her since she fled to Beirut, Lebanon, before the US invasion. In a tapped phone call last Thursday she arranged to meet the former dictator that weekend after demanding cash. But the meeting was cancelled at the last minute - perhaps because Saddam was beginning to feel the heat that US forces were closing in.

Late last Friday, US soldiers captured an Iraqi fugitive they had been hunting since July - who is believed to have given them the former dictator's exact location - a farm at Ad Dawr, about 15km from Tikrit, his ancestral home and where he was caught late Saturday.

Last March, with the coalition forces closing in, Saddam arranged for Samira and their son Ali to flee to Lebanon. With her she took $US5 million in cash and a trunk of gold bars from the vaults of the Central Bank of Iraq. She told friends she was going first to France and then to Moscow - that Saddam had been secretly promised by Vladimir Putin, Russia's president, to give her sanctuary.
Instead, she went to a pre-arranged hideout - a villa - in the Beirut suburbs. It was there that the Israeli intelligence agency Mossad discovered her. Mier Dagan, the head of Mossad, sent a team of surveillance specialists from the service yaholomin to bug Samira's every move. The Israeli team noted that Samira - who may have also been colluding with US intelligence agencies without Mossad's knowledge - had transferred most of her money out of Lebanon to a Credit Suisse bank account in Geneva. A month ago, Samira cashed in her gold bars for US dollars with a Beirut money dealer. Then she started to call Saddam. Supported by Israeli Air Force surveillance aircraft, the yaholomin tracked the calls close to the Syrian border...


The actual story doesn't really jibe with the headline. Apparently Sammy stayed in some sort of contact with Samira. But he was actually sold out by the guy captured Friday. I think news.com.au just wanted to post a picture of her — she's a bleached blondie who looks like she should be named Trixie — and built the story around it, based on what could have been.
Posted by: OMER ISHMAIL || 12/17/2003 3:35:52 AM || Comments || Link || E-Mail|| [288 views] Top|| File under:
Daniel Pipes: Delivering liberty and justice for all for decades
An editorial from the Australian newspaper that explains why the world is a better place as result of American actions over the last half century. EFL


The discovery of

Saddam Hussein

in a crypt-like hole, hidden by bricks and dirt, in a farm house in a small town near Tikrit, brings to mind the story of another Iraqi who also hid from the authorities by going underground. That Iraqi would be

Jawad Amir Sayyid

, 45, of Karada, a town southeast of Baghdad. He dwelled for an astonishing 21 years in a cell below his family's kitchen, entering it on December 2, 1981, and never once emerging from it until April 10 this year, a day after the toppling of Hussein's regime.

Sayyid's story makes a powerful symbolic counterpoint to Hussein's capture on Sunday. A young man hides in a crypt for more than two decades as Hussein rules the land as a brutal and absolute dictator. The US-led coalition liberates the country. The no-longer-young man comes out of his stifling cell and staggers into the sunlight just as the monstrous ruler abandons his gleaming palaces and himself begins haunting crypts to escape the authorities. The contrast in their spirits on leaving the crypts bears notice: Hussein was described by the US military as "a tired man, a man resigned to his fate".

In miniature, this tale points to the profound morality of the US-led invasion, symbolised by the fact that, since April, innocent Iraqis move about freely above ground while Hussein and his henchmen slip from one rat hole to another. In the broader sweep of history, the Iraqi vignette serves as a reminder of the role Americans have played across the world for 60 years -- defeating totalitarian regimes and bringing a modicum of decency and freedom to desperate lands. The list is a long one and would include virtually every country of western Europe, saved once from the Nazis and a second time from the communists. It includes all the states and satellites of the former Soviet Union, which collapsed after failing to sustain a rivalry with the US. The list also includes many East Asian countries saved from Japanese imperialism. And it includes Kuwait, saved from Iraqi aggression. Conversely, the one place where the US lost a war -- Vietnam -- totalitarian rule continues.

In short, however flawed the US government is -- and it certainly is flawed -- in the course of pursuing an enlightened self-interest since the 1940s, it has liberated people worldwide. Or, to quote Sayyid back in April, soon after he left the crypt: "I believe that Allah worked through Mr Bush to make this happen. If I met Mr Bush, I would say: 'Thank you, thank you, you are a good human, you returned me from the dead."' The words may be hyperbolic, but this sentiment of gratitude towards the US is one that hundreds of millions of people have shared at one time.
Posted by: phil_b || 12/17/2003 2:30:22 AM || Comments || Link || E-Mail|| [285 views] Top|| File under:
Bush: Saddam Deserves 'Ultimate Penalty'
WASHINGTON (AP) - Saddam Hussein deserves the ``ultimate penalty'' for his crimes, President Bush said Tuesday, putting the United States sharply at odds with Europe and the United Nations which adamantly oppose the death penalty.


Not again!


A day after saying his own views about Saddam's fate were unimportant, Bush decided to step forward and publicly state his opinion, a position that could carry considerable influence in determining the punishment of the deposed Iraqi leader. The administration blames him for killing 300,000 people. ``Let's just see what penalty he gets, but I think he ought to receive the ultimate penalty ... for what he has done to his people,'' Bush said. ``I mean, he is a torturer, a murderer, they had rape rooms. This is a disgusting tyrant who deserves justice, the ultimate justice.''


As Fred said, give him a fair trial, and then hang him.


Even while expressing his views, Bush said Saddam's punishment ``will be decided not by the president of the United States but by the citizens of Iraq in one form or another.'' He said he doesn't see a need for an American role in Saddam's trial, a process that Iraqis are ``plenty capable of conducting.''


I guess the "international jurists" shouldn't pack their bags yet.


The president distanced himself from possible interrogation methods used to elicit information from Saddam, other than to say that ``this country doesn't torture.''


We sure don't smash people's teeth, electrocute their genitals, and beat the soles of their feet with rubber-coated iron bars. I do seem to recall someone, somewhere who was doing that.


Bush also defended the intelligence that he used in citing weapons of mass destruction in Iraq as a main reason for going to war. Asked about the emphasis now on alleged weapons ``programs'' instead on possession of weapons themselves, Bush remained firm about his prewar assessment of the threat Saddam posed and insisted the world and America are safer because of the war that toppled him. ``What's the difference?'' he said. ``If he were to acquire weapons, he would be the danger. That's what I'm trying to explain to you. A gathering threat, after 9-11, is a threat that needed to be dealt with.''


He needs to say that louder, about 100 times.


In the case of Saddam, the death penalty issue could cause friction between the United States and Europe. All 15 member nations of the European Union have abolished capital punishment, and they often pompously lecture encourage other countries - most notably the United States - to abolish it. But it is unclear how strenuously they would object to a death sentence for Saddam.


The head might pop off the Belgian ambassador. He might end up taller as a result.


Britain's top representative in Iraq, Sir Jeremy Greenstock, said his country would not participate in a tribunal or legal process that could lead to execution. U.N. Secretary-General Kofi Annan also has said the world body would not support bringing Saddam before a tribunal that might sentence him to death.


Oh well, no UN observers at the trial. Too bad, so sad.


British Prime Minister Tony Blair's spokesman said that although Britain opposes the death penalty, it would have to accept an Iraqi decision to execute.


Nod nod, wink wink, nudge nudge.


Members of the U.S.-appointed Iraq Governing Council have predicted a quick trial and a quick execution for Saddam. The U.S. occupation authority suspended using the death penalty, and Iraqi officials have said they will decide whether to reinstate it when a transitional government assumes sovereignty, scheduled on July 1.


"Ahmed! Clear the legislative calendar for July 2nd. We'll have business to discuss!"


Diego Ojeda, EU spokesman on external relations, wouldn't comment specifically on Saddam, but said, ``We believe there are no circumstances that can justify the death penalty.''


Guess we have different beliefs.


But Australia's Prime Minister John Howard, who sent troops to fight in Iraq, said he would support the death penalty for Iraq. ``If it were imposed, absolutely,'' he said.
Posted by: Steve White || 12/17/2003 12:07:35 AM || Comments || Link || E-Mail|| [804 views] Top|| File under:
Saddam's cousin blasts 'illegal' trial
Saddam Hussein's cousin has said the former Iraqi president should not stand trial for crimes committed during his time in power.


Well, gee. There's an impartial observer for you...

Izz al-Din al-Majid, who was once Saddam's bodyguard, told Aljazeera.net on Tuesday that he would not get a fair trial in Iraq. "I totally refuse the idea of trying President Saddam Hussein - this is illegal. He is still the legal president of the Republic of Iraq. But if there is no escape from holding a trial, then it should be in The Hague," he said.


Personally, I find the idea of the people he tormented for 35 years putting him on trial to be kind of... you know — jolly.

Al-Majid defected with Saddam's sons-in-law Hussein and

Saddam Kamil

in 1995, but refused to return to Iraq in spite of a presidential pardon.


That's howcome he's still breathing...

And even though he opposed Saddam's regime, al-Majid objected to America's treatment of him. He said: "Though my differences with the president are known to everybody, I am terribly sad... If I had an army, I would immediately move to Baghdad to drive the occupiers and their supporters out of Iraq.
Posted by: Fred Pruitt || 12/17/2003 00:02 || Comments || Link || E-Mail|| [319 views] Top|| File under:
Izzat Ibrahim hangs it up
Kept us waiting for this all day yesterday...


THE reputed head of the Iraqi insurgency surrendered to US forces at dawn yesterday, Al-Arabiya television reported last night. The reported surrender of Izzat Ibrahim al-Douri, the highest ranking member of the former regime still at large, follows the arrest at the weekend of two leaders of the insurgency along with Saddam Hussein.


Damn! My ululator's still sore from Sunday...



Al-Bawaba sez it ain't so, but that might be before the news.com.au article...
A high ranking officer in Iraq's Ministry of Interior on Tuesday told Al Bawaba that former Iraqi vice president Izzat Ibrahim Al Douri has not yet turned himself to the Americans. General Nouri Al Nouri denied rumors about the surrender of Al Douri in a phone call with Al Bawaba.


"Nope. Nope. Never happened."

Earlier in the day, Kuwaiti TV's news programme aired a live broadcast from Iraq where it was reported that Al Douri may have turned himself in to the Americans. However, Nouri did express optimism that Al Douri will soon turn himself in, affirming that "serious negotiations are taking place with the former vice president for his surrender, especially now that his situation has become very precarious following Saddam's capture."


So he was at least talking...
Posted by: Fred Pruitt || 12/17/2003 00:02 || Comments || Link || E-Mail|| [285 views] Top|| File under:
Blair: US has found secret Iraq labs
That sound you hear is a Dummycrat collapse...


British Prime Minister Tony Blair has said US-led teams had found massive evidence of a huge system of clandestine laboratories and plans to develop long-range ballistic missiles in Iraq. Blair did not go into detail, but a spokesman for the prime minister on Tuesday said the findings were part of an interim report produced several months ago by the Iraq Survey Group, which is hunting for weapons of mass destruction. "The Iraq Survey Group has already found massive evidence of huge system of clandestine laboratories, workings by scientists, plans to develop long range ballistic missiles", Blair said in an interview with the British Forces Broadcasting Service.


But Bush has been keeping the info close to his chest...

He was responding to an interviewer who asked if captured former Iraqi leader

Saddam Hussein

may reveal details of his alleged banned weapons programme following his weekend arrest. Blair replied: "There's obviously that possibility there but I think in any event we have got to carry on doing the work we are doing" in hunting for banned weapons. Frankly these things were not being developed unless they were developed for a purpose. When a country with a leader like Saddam tries to hide what it's doing, in a large country like Iraq it's relatively easy to hide it."
Posted by: Fred Pruitt || 12/17/2003 00:02 || Comments || Link || E-Mail|| [782 views] Top|| File under:
Southeast Asia
Malaysia moots cross-cultural circumcision
Circumcision is a rite of passage for young Muslim boys, and in Malaysia it is common for the ceremony to become an event with dozens, or even hundreds of boys being circumcised together.


Now there's a picture only Michael Jackson could love.


Now the prime minister's religious affairs adviser has suggested that circumcision can bring Malaysians of all races and religions together.


Yeah, they all grabbed their crotch on hearing this.


Dr Abdul Hamid Othman said that with the growing popularity of circumcision among the country's non-Muslim minorities - who see it as good hygienic practice - they too could be invited to join in the celebrations with their Muslim friends. He believes the idea could promote better race relations and he wants to see a nationwide circumcision ceremony organised.


Boy, I can't wait to read the comments on this post.
Posted by: Steve || 12/17/2003 9:02:00 AM || Comments || Link || E-Mail|| [305 views] Top|| File under:
Indonesian police to free two suspected extremists
Indonesian police say they will free two of the six Indonesian students deported last week from Pakistan where they had been detained as suspected extremists.


"They've suffered enough..."

Pakistani officials had deemed the six students part of a sleeper cell of Jemaah Islamiah operatives when they were arrested in September. Today Indonesian police say they have insufficient evidence to hold two of the students, named in local press reports as David and Anwar. Hambali's brother Rusman or Gun Gun Gunawan, suspected of channelling large sums of money to Hambali over the past year, remains under arrest. Police have until early Friday to charge or release him and the other three students still in detention. Using internal security laws, Malaysian authorities have detained a number of students indefinitely after they too were deported from Pakistan, describing the students as the next generation of Jemaah Islamiyah leaders.
Posted by: Fred Pruitt || 12/17/2003 00:02 || Comments || Link || E-Mail|| [360 views] Top|| File under:
Indonesian Muslims outlaw suicide bombings
Well, that's a good thing. We'll never see any more of them now...


Indonesia's leading Islamic authority has passed a religious decree against suicide bombing. The Council of Indonesian Muslim Scholars has also made a series of distinctions excluding acts of terrorism from any definition of jihad. The Indonesian council of Ulemas, or religious teachers, ruled that suicide bombing was forbidden, falling outside any Koranic interpretation of martyrdom for a good cause. At the council meeting in Jakarta, significant time was spent discussing terrorist attacks, before a further decree was issued forbidding any destructive attacks that were randomly targeted and caused fear and terror. The Marriott Hotel bombing earlier this year and last year's Bali attacks were discussed during the debate. Suicide bombers are thought to have been involved in both of those attacks.


Gosh! Y'think they were? And what, pray tell, is the penalty for violating the rule against suicide attacks?
Posted by: Fred Pruitt || 12/17/2003 00:02 || Comments || Link || E-Mail|| [284 views] Top|| File under:
Terror Networks
FWIW---Bin Laden enters Iran---Maybe
From Geostrategy-Direct




Osama Bin Laden

has been driven out of Afghanistan and has been given safe haven by Iran. He has been joined by his No. 2 Ayman Al Zawahiri. Bin Laden was seen in Iran as early as July 2003. Iranian sources said Bin Laden and Zawahiri escaped Iran during Pakistani military raids that month in northern areas along the Afghan border. The sources said Bin Laden has changed his appearance. In short, Iranian intelligence changed Bin Laden into a mullah. He has colored his beard black, gained a lot of weight and wears a black turban. Bin Laden, said to be near the western Iranian border with Pakistan, is under the protection of the Iranian Revolutionary Guard Corps. The corps has arranged for several doubles in Afghanistan and Pakistan made to look like Bin Laden to provide the impression that the Al Qaida leader is still in the frontier area. Zawahiri has also been seen in Iran. He is believed to be planning a series of attacks against U.S. interests in the Middle East.


We need more corroboration....and the US govt is not saying much. The main point is that he is on the defensive and that he has to hide in a rathole somewhere, or he is decomposing protein paste. Binny's PR machine has been pretty lame after Tora Bora.
Posted by: Alaska Paul || 12/17/2003 3:22:11 PM || Comments || Link || E-Mail|| [320 views] Top|| File under:
AP: Terror Suspects' Children Training
Long, but full of details:


Anticipating their own capture or death, Southeast Asian Islamic extremists sent their sons to Pakistan for training in how to attack Western targets so they could take over as the next generation of terrorist leaders, The Associated Press has learned.


Took you long enough, we Rantburgers knew this weeks ago.


In a crackdown on the practice, five Malaysian students, including four teenagers, have been jailed without trial here following raids on Islamic boarding schools in Karachi, which had sent them on field trips to get firsthand experience of Islamic militant operations. The students underwent weapons and explosives training in Afghanistan and Kashmir, and some met al-Qaida leader Osama bin Laden before the U.S.-led Afghan war started in late 2001, Malaysia police told AP. Three of the five students are the sons of members of an alleged Malaysian cell of Jemaah Islamiyah — the al-Qaida-linked terror network operating throughout Southeast Asia — who were jailed two years ago. A fourth is the brother of a jailed militant suspect.

Hambali, once operations chief for Jemaah Islamiyah, arranged for some of his students to get Pakistan-based training, a senior Malaysian government official told AP. Hambali has been in U.S. custody since August, but ran an Islamic school in Malaysia for years before going on the run shortly before the Sept. 11 attacks in the United States. His plan was to train future Jemaah Islamiyah leaders, with the students returning home by 2006 to take up jihad, or holy war, said another Malaysian official, also speaking privately. Hambali, whose real name is Riduan Isamuddin, arranged in 1999 and 2000 for the students to attend Karachi's Abu Bakar Islamic University, paying for at least two students to get there.


Sent his best students to school on scholarship.


In Karachi, they were taken under the wing of Rusman Gunawan, Hambali's brother, who "acted as supervisor" of the Southeast Asian students, a Malaysia security official said.


Ah hah, I thought he was in charge.


The five were indoctrinated in an extreme version of Islam in Pakistan and were learning how to attack U.S. targets — including organizing suicide missions — in Malaysia and elsewhere. Under interrogation, the students said their instructors told them "they must take up arms, especially against Westerners, as it was the purest form of defending Islam," the Malaysian security official said. "These students were not being trained as foot soldiers but as a second or third echelon of leaders," the official said, speaking on condition of anonymity.


Cannon fodder don't need no educating.


Hambali's brother was among 13 Malaysians and six Indonesians arrested in the Karachi raids in September. Police released eight of the Malaysians after interrogating them, but jailed the others without trial.


Sometimes, not having to worry about rights comes in handy.


The Indonesians, including Rusman Gunawan, were flown to Jakarta and taken into police custody for questioning.


A year ago, they'd never have been bothered. Times change.


Relatives and lawyers for the students deny their involvement in militant activity, and accuse the government of misusing laws allowing detention without trial for up to two years. Several students have asked Malaysia's High Court to demand police produce evidence to back their claims, or release them.


"Hey, we've got two years. Sez so right here."




Rohaimah Salleh

, mother of Muhammad Radzi Abdul Razak, 19, is one of the jailed students, said he was sent to the Abu Bakar school to study religion, not terrorism. The teen's teacher father has been detained since December 2001 in a Singapore bombing plot. "His father felt a solid foundation in religion was very important for our son's future," the mother said. "We had heard from relatives and friends that it was a good school."


Er, Rohaimah, your relatives and friends are in jail.


The other jailed students are Abi Dzar Jaafar, 18, Mohamad Ikhwan Abdullah, 19, Mohamad Akil Abdul Raof, 21, and Eddy Erman Shahime, 19. The older relatives of the students are among more than 70 suspected militants being held without trial in Malaysia, many of them in connection with an al-Qaida-linked plot to blow up the U.S. Embassy and other targets in Singapore. Among those detained is Yazid Sufaat, a former Malaysian army captain and Hambali associate who let al-Qaida operatives, including two Sept. 11 hijackers, use his apartment for meetings in early 2000. Hambali's capture and that of scores of other Jemaah Islamiyah suspects in Singapore and the Philippines has severely curtailed the terrorist network's operations, but a recruiting drive is under way, and key bombmakers are at large.


They have dropped off the radar, haven't they?


U.S. officials are following the fates of the Malaysian students closely, including those who have been released, a U.S. Embassy official said. Hundreds of foreign students, mostly from Southeast Asia, Africa and Arab countries, attend religious schools in Pakistan, where authorities have tightened regulations because of concerns about extremism.


It looks more like they are arresting and kicking out the foreigners rather than reforming the schools. Too high profile, perhaps?


Sidney Jones, whose studies of Jemaah Islamiyah have revealed the use of family ties as a recruiting tool, said Indonesian members had "made a deliberate effort to send their children to known extremist institutions, presumably with the idea of keeping it all in the family for another generation."


Long time readers will have noticed that the same family names keep popping up. They send their kids to the same schools and they marry off their children to each other. Sounds like the European royalty before the First World War. They wanted to keep power to those born to the throne as well.


The case of the students arrested in Pakistan was "consistent with an effort to ensure that their children came back trained in the same kind of radical jihadist ideology that their parents had," said Jones, of the Brussels-based International Crisis Group.


It's the Islamist Berkley.
Posted by: Steve || 12/17/2003 2:20:27 PM || Comments || Link || E-Mail|| [308 views] Top|| File under:
Home Front
McAuliffe terrorizes NH high school with Gloom 'n' Doom(TM)
Hat tip: InstaPundit. Edited for brevity.
Several city officials are furious over the Democratic National Committee chairman's recent visit to Portsmouth High School, who they feel turned a social studies lesson into a one-sided bashing of President Bush. After requesting to visit the school, Terry McAuliffe was allowed by Principal

Forrest Ransdell

to come to teach what the principal believed to be social studies classes on democracy and the political process. However, several city officials are livid over what they say turned into a biased Democratic view of Republican President Bush's term of office. During the presentation, McAuliffe told students that due to Bush's mismanagement of the country, 70 percent of college graduates will not be able to find a job upon graduation. He also told students that if the war in Iraq continues as it has, there could be a reinstatement of the draft. "He comes into the school and just says what he wants," City Councilor

Bill St. Laurent

said. "At what point does he stop his politicking to the point of scare tactics? Saying that the draft may come back, and kids cant find jobs, those are scare tactics. He is out trying to get votes. This is taxpayers money, excuse me, but this is my tax dollar and I don't want to use my tax dollar for his pulpit. I am just furious. I am not saying that he can come in and bash the president and then the Republicans come in and praise the president," St. Laurent said.


Any Publicans around lately?

According to school Superintendent

Lyonel Tracy

, McAuliffe was allowed to speak to the students by Principal Forrest Ransdell as a civic lesson. "If other representatives contacted us, we would act similarly," Tracy said. "To deprive our kids of the opportunity of seeing democracy in action would be a disservice to them. The trick is that we don't exploit these kids for their own partisan agendas." Tracy said Republicans, Democrats, and independents have frequently come to the school to talk to students. "Unfortunately we don't always have control over what people say once they are introduced," Tracy said.

Aiming to ease tensions, School Board member

Raimond Bowles

has asked New Hampshire Republican state chairman

Jayne Millerick

to also speak to the social studies classes. "All I have been trying to do is to be a sense of balance," Bowles said. "Our high school students are more than capable of making up their own minds. I have decided from the outset to get a counterpart, a titled Republican official, so that she can respond to the comments of McAuliffe on that day." It has yet to be confirmed whether Millerick will be allowed admittance to speak by Ransdell.


Granted, the man has a First Amendment right to say what's on his mind, even if the situation may not be appropriate. I would expect Millerick be offered the invitation to ensure balance, and I hope he is more tactful than Terry, who bravely continues to lead the DNC into a death spiral.
Posted by: Dar || 12/17/2003 5:51:31 PM || Comments || Link || E-Mail|| [441 views] Top|| File under:
Fur flies over flier: PETA targets 'Nutcracker' kids
Animal rights advocates will single out small children at performances of ``The Nutcracker'' in the next few weeks by handing out fliers saying ``Your Mommy Kills Animals'' to youngsters whose mothers are wearing fur.


Be sure to equip your children with counter-fliers, saying "Your mother wears combat boots."

``Children can't look up to a mom in a battered-raccoon hat or a crushed coyote collar,'' said Ingrid Newkirk, president of People for the Ethical Treatment of Animals. ``Maybe when they're confronted by their own children's hurt looks, fur-wearers' cold hearts will melt.''


I dunno about that, Ingrid. When I was a little kid, my Grandmaw had one of those furs with the tail on one end and the weasel's head at the other, with a pair of little gimlet glass eyes. I thought it was really neat. I can't recall ever giving my Grandmaw a hurt look, either. She was a nice lady with a faint moustache and a thick accent, who was always nice to me and had a very comfortable lap. I guess that ruined me for life...

The fliers include a color drawing of a woman plunging a large bloody knife into the belly of a terrified rabbit. The fliers urge kids to ``ask your mommy how many dead animals she killed to make her fur clothes.


When I was a kid I used to help my dad kill, skin, and butcher rabbits.




We had a chicken yard, and fried chicken on Sundays. Head on the stump and a whack with the hatchet, then wait for dinner to stop running around in circles. I liked that part better than gutting and plucking them. But what the hell did I know? I was just a kid.

``And the sooner she stops wearing fur, the sooner the animals will be safe. Until then, keep your doggie or kitty friends away from mommy - she's an animal killer.''


This is sick!


Brookline child psychologist Dr.

Carolyn Newberger

called the tactics asinine ``terribly dangerous to children.''


Maybe to the really little ones, but they can't read fliers anyway. I was smart enough to ignore that kind of crap by the time I was in grade school. "Mommy! Another nut tried to give me something today, but I told her to cram it up her ass, just like you told me!"

``It's using children in the worst possible way,'' she said. ``If (the activists) want to legitimately work to protect animals from destruction for fashion, they have every right to. But to do so by targeting children and making them feel their mothers are murderers is absolutely unconscionable.''


Normal rules of behavior don't apply to PETA, Carolyn. That's why responsible adults teach their children to tell them to cram it.

Lisa Franzetta, a national coordinator for PETA, said the group will launch its ``fur-ocious'' protest at `Nutcracker' performances in as many as 20 cities across the United States. Franzetta, who is based in California, said yesterday she did not yet know when the protests will begin in Boston, where ``The Nutcracker'' is playing at the Wang Center for the Performing Arts in the Theater District. Franzetta acknowledged the anti-fur campaign might spark a backlash. ``It's definitely provocative, I will give you that,'' she said.


If we lived in a just and reasonable world, you'd end up requiring new dental work with the first one you handed out.
Posted by: CrazyFool || 12/17/2003 2:27:29 PM || Comments || Link || E-Mail|| [682 views] Top|| File under:
Material Girl covers Clark with.........
....Praise. Now get your mind out of the gutter:


The Material Girl has stepped onto the political stage and endorsed Democratic presidential hopeful Wesley Clark.


Well, by golly! That changes my opinion. I'll be a Weasley man for sure. Who knows more about war 'n' politix than Madonna, after all?

"I think he has a good handle on foreign policy, I think he's good with people, and I think he has a heart and a consciousness," pop singer Madonna said. "He's interested in spirituality -- I mean, those things mean a lot to me." The singer and children's book author met Clark a few weeks ago for over an hour.


Shucks, that's long enough to get to the inner soul of anyone.

In an interview recorded last week with CNN's Denise Quan, Madonna said they discussed his becoming president. The singer told Quan she had decided to support the former general and she felt Clark was a natural-born leader. "As it stands right now, he's got my support," Madonna said. The two were introduced by "Bowling for Columbine" filmmaker Michael Moore, who was an early supporter of Clark.


Somewhere, Karl Rove is smiling.
Posted by: Steve || 12/17/2003 1:16:55 PM || Comments || Link || E-Mail|| [392 views] Top|| File under:
Africa: East
Kenya hunts for missing billions
The authorities in Kenya are seeking to retrieve at least $1bn (£570m) siphoned out of the country by former officials. A six-month inquiry by investigative group Kroll has tracked the stolen money to accounts in big-name banks, and shares in London hotels. The money may already have passed on to less co-operative places such as Zimbabwe, Kenyan ministers believe. But experts say recovering the loot - possibly as much as $4bn - could be much more difficult than tracing it. The money in question is thought to have been embezzled during the previous administration of former President Daniel arap Moi, who ruled for 24 years before stepping down following election defeat in December last year.

GREETINGS!

LET ME START BY INTRODUCING MYSELF PROPERLY. MY NAME IS TAK ECASHA NDRUN AND I AM A SENIOR OFFICIAL IN THE KENYAN FINANCE MINISTRY. I WAS ALSO CHIEF ADVISER TO FORMER PRESIDENT OF KENYA, DANIEL MOI.
WE ARE CONTACT YOU FOR TO ESTABLISH VERY URGENTLY A BUSINESS RELATIONSHIP BUT ONLY WITH A FOREIGN PERSON OF MOST HIGH RELIABLENESS AND REPUTATION FOR WHICH INVOLVES THE TRANSFER OF A HUGE SUM OF MONEY TO A FOREIGN ACCOUNT REQUIRING MAXIMUM CONFIDENCE.
LET ME EXPLAIN: BEFORE HIS DETENTION THE PRESIDENT DEPOSITED THE SUM OF $1,527,000 IN A SECRET BANK ACCOUNT IN A SAFE COUNTRY. THIS MONEY WAS REVENUE WHICH I HAVE PERSONALLY CHECKED AND FOUND AS AN ACCURATE FIGURE. NOW THE FORMER PRESIDENT MOI CAN NO LONGER ACCESS THIS MONEY WHICH IS MUCH NEEDED BY MY COUNTRY FOR DISBURSEMENT TO CHILDREN AND HOSPITALS. IF THIS MONEY IS NOT CLAIMED IT WILL BE TAKEN BY GOVERNMENT.
SO HUMBLY WE BEG AN HONEST AND DILIGENT PERSON TO WHO THE UNDISCLOSED BANK WILL TRANSFER THIS MONEY AS TRUSTEE. IN RETURN FOR THIS SERVICE YOU WILL KEEP 30% OF THE SUM AND REMIT TO US THE 70% REMAINING. IN ORDER THAT WE MAY COMPLETE THIS MOST SECRET TRANSACTION YOU MUST SEND TO US YOUR DETAILS BUT MOSTLY YOUR BANK ACCOUNT NUMBER AND ADDRESS SO THAT WE CAN ARRANGE THE SUBSTANTIAL MONEY TRANSFER TO YOUR BANK ACCOUNT.
Posted by: Steve || 12/17/2003 12:38:27 PM || Comments || Link || E-Mail|| [281 views] Top|| File under:
Home Front
Albright Says Stupid Crap
Couldn't find this on Fox News's site, but NewsMax had it. Mark mentions this in the comments to the Osama Fled to Peshawar post. Somewhat EFL.
It was bad enough on Monday when Washington state Congressman "Baghdad" Jim McDermott suggested that President Bush could have captured Saddam Hussein long ago, but moved only when the news would have had maximum political effect. But now, former Secretary of State Madeleine Albright is telling reporters that the Bush administration may already have captured

Osama bin Laden

and will release the news just before next year's presidential election. On Fox News Channel's "Special Report with Brit Hume," Roll Call reporter Morton Kondracke recounted Albright's comments to him during an encounter before Tuesday night's broadcast, while she was waiting in the green room to appear on another show. He shot back, "You can't seriously believe that."


"Why, certainly I can, Mort! I can believe five impossible things before breakfast!"

Albright replied that she thought a bin Laden October Surprise orchestrated by Bush was "a possibility."


There's more.
Posted by: Angie Schultz || 12/17/2003 12:19:20 PM || Comments || Link || E-Mail|| [316 views] Top|| File under:
Congresswoman Invites A Terrorist
Sheila told me to do it. EFL:


U.S. Rep. Sheila Jackson Lee, D-Houston, said Monday that the capture of Saddam Hussein does nothing to change her opposition to the war in Iraq. "I believe we should have had a congressional vote before declaring war


(Hello, anyone there?)


and we should have allowed U.N. inspectors time to finish their work," Jackson Lee said during a news conference at Bush Intercontinental Airport.


Snicker, I bet she really hates it every time she flys.


One of the more outspoken congressional critics of the war in Iraq, Jackson Lee returned to Houston from a recent terrorism fact-finding mission to Europe and the Middle East. She and nine other members of the House Select Committee on Homeland Security met with officials in Spain, Italy, Syria and Israel, she said.


What, France was booked?


Jackson Lee said she was so impressed with Syrian President Bashar Assad during her visit that she invited him to speak in Texas, even though his country is designated by the United States as a rogue state and a sponsor of terrorism.


Oh, please, please, Bashar! Please come and do a photo op with Sheila. I bet Karl Rove can get you a meeting with other Democrats as well. Say you'll come!


"I'm sure someone will write a headline, `Congresswoman invites a terrorist'," Jackson Lee said.


OK


"But that's not what I'm trying to do."


You're trying to become a ex-congresswoman?


She said Assad showed his willingness to negotiate by meeting despite President Bush's signing on Friday of the Syria Accountability and Lebanese Sovereignty Restoration Act of 2003, which could impose sanctions on Syria. "He's a 39-year-old president who even gave us a picture of him and his children," Jackson Lee said.


Binny and Sammy had lots of kids too. Got their pictures?


"Let's see what he can do. He's not his father," a reference to Hafez Assad, who ruled Syria with an iron grip for 30 years before his death in 2000.


No, he's a weak shadow of his father.
Posted by: Steve || 12/17/2003 12:03:48 PM || Comments || Link || E-Mail|| [427 views] Top|| File under:
International
Annan: Evidence of Massacre of Kuwaitis
Fresh evidence suggests that most, if not all, of the Kuwaitis who disappeared after Iraq invaded its oil-rich neighbor in August 1990 were killed, U.N. Secretary-General Kofi Annan said in a report Tuesday. "After many years of maneuvering and denial by the previous government of Iraq, a grim truth is unveiling itself," he said. "The discovery of mass graves in Iraq containing the mortal remains of Kuwaitis is a gruesome and devastating development."


Of course, that's only because we "meddled in Iraq's internal affairs" by disposing of Sammy...

The Kuwaiti government has stepped up efforts to identify some 605 of its citizens who disappeared after the Iraqi invasion. Until its ouster in April, Saddam Hussein's regime insisted it had released all prisoners taken from Kuwait during the occupation and the subsequent 1991 Gulf War that liberated the country. It refused to cooperate with Kuwaiti and international efforts to find the missing prisoners. No prisoners have been found alive since the U.S.-led war in Iraq earlier this year and Kuwaiti hopes that any will be discovered have diminished.


That's because Sammy killed them...

While holding out hope that some of the missing Kuwaitis could be found alive, Annan said prospects are dim. His report included evidence of atrocities committed by Saddam's regime including photographs of mass graves and human remains. Annan called for justice for the victims.


Why didn't he call for justice for the victims when Sammy was still wearing his tin hat and strutting around Baghdad?

"The removal from Kuwait of civilians — men and women — their execution in cold blood in remote sites in Iraq, and a decade-long cover-up of the truth constitute a grave violation of human rights and international humanitarian law," he said.


How do you spell "pusillanimous"?

"Those responsible for these horrendous crimes, particularly those who ordered the executions, must be brought to justice," Annan said.


"But no death penalty, okay?"
Posted by: Fred Pruitt || 12/17/2003 00:25 || Comments || Link || E-Mail|| [900 views] Top|| File under:
Middle East
Israel Bars Arafat From Bethlehem Again
JERUSALEM (AP) - Israel on Tuesday barred Palestinian leader Yasser Arafat from Christmas celebrations in Bethlehem for a third straight year, as Egyptian mediators again pressed Palestinian militants to halt attacks.


Let him visit Bethelem and forget about any foreign tourists in the West ... oh, right.


With efforts to revive peace talks at a standstill, Israeli leaders sent a mixed message to the Palestinians: Israel is ready to negotiate but will take unilateral action if peace talks fail.
That's not a mixed message, but al-Guardian missed it.
Vice Prime Minister Ehud Olmert, who has advocated a unilateral pullout from occupied lands in recent weeks, warned the public to be ready for painful concessions. He said ``tens of thousands'' of settlers in the West Bank and Gaza would be uprooted - though he gave no details.

Arafat told a Christian delegation at his sandbagged headquarters in the West Bank city of Ramallah that he hoped to participate in the Christmas festivities this year in Bethlehem, the traditional site of Jesus' birthplace. ``I haven't missed it, except since being besieged in this building,'' Arafat said.


Coincidentially, the last few years have been peaceful there at Christmas time.


Arafat, a Muslim, regularly attended the Bethlehem celebrations - a politically motivated move aimed at asserting Palestinian control of the town - before Israel confined him to Ramallah two years ago. Israel accuses the Palestinian leader of failing to prevent suicide attacks.

The Palestinian Authority had requested that Arafat be allowed to make the 12-mile trip from Ramallah to Bethlehem, an Israeli official said. But Israel's policy is that ``Arafat stays where he is unless you want him on a slab as much as we do,'' the Israeli official said, speaking on condition of anonymity. Saeb Erekat, the chief Palestinian negotiator, called Israel's decision ``unfortunate.''

Palestinian Prime Minister Ahmed Qureia has made the travel issue a priority. Enabling Arafat to move around again would strengthen Qureia's public standing as he tries to restart peace talks.


Might move his poll numbers from 0.1 to 0.2%.
Posted by: Steve White || 12/17/2003 12:19:28 AM || Comments || Link || E-Mail|| [313 views] Top|| File under:
Egyptian minister to meet with Israelis and snub Arafat
EFL


Egyptian Foreign Minister Ahmed Maher will arrive in Israel next Monday for an official visit, but will not meet with Palestinian Authority Chairman

Yasser Arafat

, a government source in Jerusalem said Tuesday. Details of the visit were finalized in a recent meeting between Foreign Minister Silvan Shalom and Egyptian President Hosni Mubarak in Geneva.


If this last part is true it is BIG. Mubarak has been ticked off by Arafat for a long time but he has been trapped by his own pro Paleo propaganda machine.
Posted by: mhw || 12/17/2003 12:16:38 AM || Comments || Link || E-Mail|| [296 views] Top|| File under:
Korea
SKor President renews pledge to quit
South Korean President Roh Moo Hyun has reiterated his willingness to resign over a corruption scandal involving his aides. One of the President's former aides has been arrested for allegedly receiving more than $1 million from business interests. Prosecutors have since been investigating other former presidential staffers and the Opposition. Yesterday a former opposition leader admitted receiving millions of dollars in illegal donations. That has prompted Mr Roh to declare that he will resign if prosecutors find his supporters raised one tenth of the illegal funds collected by the Opposition. Mr Roh said he is willing to cooperate with any inquiry and face "investigation without sanctuary".


Good. Resign. Go away. You've become tiresome.
Posted by: Fred Pruitt || 12/17/2003 00:02 || Comments || Link || E-Mail|| [289 views] Top|| File under:
Home Front
US Yemeni jailed for Qaida link
Yemeni-American Faysal Galab, 27, has been sentenced to seven years in prison for helping al-Qaida, the fifth of six men from New York state to be sentenced in the case. Prosecutors said on Tuesday Galab provided "influential information" in an FBI investigation of the six, from the faded steel town of Lackawanna, who received weapons training at a camp in Afghanistan run by the Islamists blamed for the 11 September 2001 attacks. In a brief statement in US District Court in Buffalo, Galab apologised for going to the al-Farooq camp in the spring of 2001. The men were not charged with involvement in the 11 September attacks or other violence. "I am sorry for what I did. I know it was wrong. I apologise to my country, the court, my family, my friends and to the community for what I did," said Galab, who was dressed in a dark suit and tie.


"I'm ever so sorry I was caught..."
Posted by: Fred Pruitt || 12/17/2003 00:02 || Comments || Link || E-Mail|| [270 views] Top|| File under:
Africa: Southern
Tutu slams South Africa's stand on Zimbabwe
Hmmm... That does come as a surprise...
South African Archbishop Desmond Tutu has rebuked his government for its dogged support of Zimbabwe, which is facing growing international isolation over its human rights record. In an emotional statement, he rejected arguments used by both Zimbabwean President Robert Mugabe and South African President Thabo Mbeki, who has denounced the Commonwealth for extending its suspension of Zimbabwe at a summit this month. "I am at a loss to understand the reasoning for a lifting of the suspension of Zimbabwe," said the Nobel laureate, who won global fame for fighting racism in South Africa and for helping to lead a drive for reconciliation when white rule there ended. "What most observers seem to say is that the unsatisfactory status quo which led to the suspension remains unchanged," said Mr Tutu, whose statement did not mention Mr Mbeki by name, but picked holes in his argument and his endorsement of Mr Mugabe's election. Mr Mbeki had implicitly backed Mr Mugabe's argument that "white Commonwealth" members, notably Britain, Australia, Canada and New Zealand, were punishing Zimbabwe for Mr Mugabe's policy of seizing white-owned farms for landless blacks. Aid agencies say disruption to agriculture caused by the farm seizures is partly to blame for chronic food shortages likely to affect more than five million Zimbabweans by year end. Mr Tutu drew a parallel between Zimbabwe's isolation and South Africa's own battle against white minority rule, or apartheid, which ended in 1994. "We appealed for the world to intervene and interfere in South Africa's internal affairs. We could not have defeated apartheid on our own," Mr Tutu said. "What is sauce for the goose must be sauce for the gander too."


Hmmm... What's up with Desmond? He's usually so predictable. Could that be a principle he's found?
Posted by: Fred Pruitt || 12/17/2003 00:02 || Comments || Link || E-Mail|| [292 views] Top|| File under:
Bob Moves to Control Cyberspace
The Zimbabwe government is planning to introduce new measures to police all broadcast and Internet based information circulation in a bid to control the flow of information in the country, The Daily Mirror reported on 9 December 2003. The paper says that this move, if successfully completed means that the government will be able to monitor individual information, messages and letters leading to the arrest of all those involved in circulating information that the government says undermines the sovereignty of the country. The Daily Mirror reported that government through the Department of Information and Publicity is set to purchase equipment to the value of $4 billion to enable it to access the cyberspace. Furthermore the paper revealed that the Department of Information and Publicity led by Professor Jonathan Moyo is at an advanced stage of setting up 24-hour short wave and medium wave radio news station.


"Jonathan!"
"Yes, Your Excellency!"
"Confiscate the internet and throw all those white racists out of it!"
"Of course, Your Supremacy!"
"And set up a 24-hour short wave and medium band radio news station while you're at it."
"Certainly, Your Holiness!"
"And find somebody like Bill O'Reilly to run it!"
"Of course, Your Enormity!"
"Only black."

The government has so far accused SW Radio Africa - a United Kingdom based radio station and Washington's Voice of America's Studio 7 of disseminating negative information about the country. The paper said the government intends to counter the short-wave radio stations by launching its own 24-hour news broadcast. Speaking at the World Summit on the Information Society in Geneva on December 10, President Robert Mugabe echoed similar sentiments as expressed in the paper saying Britain and the United States of America are using their superiority in information technologies to destabilise Zimbabwe and other small and poor states. "I say this because my country Zimbabwe continues to be a victim of such aggression, with both the United Kingdom and the United States using their information technologies superiority to challenge our sovereignty through hostile and malicious broadcasts calculated to foment instability and destroy the state through divisions," Mugabe said.
Posted by: Fred Pruitt || 12/17/2003 00:02 || Comments || Link || E-Mail|| [289 views] Top|| File under:
Africa: North
Two policemen killed in Algeria unrest
Unidentified armed men have shot and killed two police officers south of the Algerian capital. The policemen were on guard outside a bank in the town of Medea on Tuesday, security officials said. The region around Medea is often targeted by the Armed Islamic Group (GIA) of Rashid Abu Tourab whose membership is believed to have dropped to about 30.


"Yar! Mahmoud, there's only the thirty of us left!"
"Yeah, Abdullah. Whaddya think we should do?"
"Let's bump off a coupla coppers!"

Tuesday's attack was the first of its kind by the GIA in several months. Since the start of December at least 23 people, 16 armed Islamists and seven members of the security forces, have been killed in a violent campaign to create an Islamic state, according to a count by officials and the press. Nearly 880 people have died since January.
Posted by: Fred Pruitt || 12/17/2003 00:02 || Comments || Link || E-Mail|| [282 views] Top|| File under:
Africa: Central
Chad: Hardline Rebel Faction in North Rejects Peace Deal
Hardliners in a rebel movement that has been fighting the government of President Idriss Deby in northern Chad have disassociated themselves from a peace accord signed by moderates at the weekend.


"Yar! We don't need no stinkin' peace accord!"

The hardline wing of the Movement for Democracy and Justice in Chad (MDJT) said in statement delivered to the French news agency AFP in Libreville, Gabon, on Monday that it did not recognised the peace agreement signed by Adoum Togoi Abbo of the MDJT's moderate wing in Ouagadougou, Burkina Faso, on Sunday. AFP quoted the statement as saying that Togoi Abbo, who negotiated the deal in secret, had "no legitimity to represent the movement."


"Yeah! We never liked him anyway! What a wuss!"

The hardliners said in a separate statement to AFP that they had killed 30 government troops in a clash in the Tibesti mountains near the oasis of Wour on Sunday as the peace agreement was being signed.


"We did it just to be mean!"

IRIN contacted by telephone the Ministry of Communications and an independent Chadian journalist in the Chadian capital N'Djamena, but neither were able to confirm this claim.


"Hell, I dunno! This is Chad, y'know. Who knows what happens?"

Togoi Abbo, who had been exiled in Burkina Faso since 2000, and Chad's Security Minister Abderamane Moussa signed the latest peace agreement, 23 months after the collapse of a previous deal, negotiated in Libya. The new peace accord provides for an immediate ceasefire, the conversion of the MDJT into a legal political party with several ministers in government and the integration of MDJT fighters into the government army.


Oh, that should make it work better...

The MDJT was created in 1998 by the late Youssouf Togoimi, who formerly served as Deby's defense minister. It draws most of its support from the Toubou people of northern Chad and has traditionally had close links with Libya.


"We're, like, into petroleum products..."

When Togoimi died in a Libyan hospital from wounds received in a land mine explosion in September last year, Togoi Abbo, a former Chadian ambassador to Tripoli, took over the leadership of the movement. However, he remains opposed by hardliners. The journalist in N'Djamena told IRIN that these mainly live in Europe and are out of touch with what is really going on inside the country. "The average Chadian doesn't give any credit to those who talk from abroad", the journalist, who has been following closely the government's reconciliation with Togoi Abbo's wing of the MDJT, told IRIN.
Posted by: Fred Pruitt || 12/17/2003 00:02 || Comments || Link || E-Mail|| [289 views] Top|| File under:
Who's in the News
63
[untagged]
Bookmark
E-Mail Me
The Classics
The O Club
Rantburg Store
The Bloids
The Never-ending Story
Thugburg
Gulf War I
The Way We Were
Bio
Merry-Go-Blog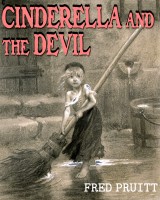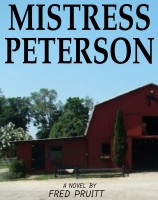 On Sale now!


A multi-volume chronology and reference guide set detailing three years of the Mexican Drug War between 2010 and 2012.

Rantburg.com and borderlandbeat.com correspondent and author Chris Covert presents his first non-fiction work detailing the drug and gang related violence in Mexico.

Chris gives us Mexican press dispatches of drug and gang war violence over three years, presented in a multi volume set intended to chronicle the death, violence and mayhem which has dominated Mexico for six years.
Click here for more information


Meet the Mods
In no particular order...


Steve White
Seafarious
Pappy
lotp
Scooter McGruder
john frum
tu3031
badanov
sherry
ryuge
GolfBravoUSMC
Bright Pebbles
trailing wife
Gloria
Fred
Besoeker
Glenmore
Frank G
3dc
Skidmark
Alaska Paul



Better than the average link...



Rantburg was assembled from recycled algorithms in the United States of America. No trees were destroyed in the production of this weblog. We did hurt some, though. Sorry.
3.238.107.166