Mississippi: Looks like the Publicans have it...
Mississippi -- 1,528 of 2,319 precincts reporting (66%)
Governor
Barbour [B] 289,788 52%
Musgrove * [M] 256,872 46%
Cripps [I] 4,015 1%
Dillion [I] 2,162 0%
O'Hara [I] 2,574 0%
I suppose it could still turn around, but with 2/3 of the precincts in it looks pretty good. Fox is still describing it as too close to call, but I don't think they're on the local stations...
Barbour will be Mississippi's next governor
Republican Haley Barbour has done it. The former Republican National Committee chairman has been declared the winner in the race for governor, beating Democratic incumbent Ronnie Musgrove. With 84 percent of the vote reported, Barbour had 53 percent to Musgrove's 45 percent in unofficial returns.

Some have said governor's races in Mississippi and Kentucky could give an indication of President Bush's popularity headed into the 2004 federal elections.
Posted by: Fred Pruitt || 11/05/2003 00:01 || Comments || Link || E-Mail|| [3211 views] Top|| File under:
-Short Attention Span Theater-
Saudis 'fear sand shortage'
Really.


Saudi Arabia has reportedly imposed strict border checks to enforce a ban on the export of sand. There are fears that the growing demands of the construction industry could lead to a shortage in the desert kingdom.

The Arab News newspaper reports that neighbouring Bahrain needs to import large quantities of sand for reclaiming land from the sea. Demand is also expected to grow as the process of reconstruction in Iraq gathers pace. Although sand remains plentiful in Saudi Arabia, construction experts say the high costs of bagging and transporting make exploiting it difficult.

Experts have told the newspaper that if a mechanism could be devised to move sand from the vast desert region known as the Empty Quarter, it could be a very profitable proposition. As the paper points out, there is more sand in the kingdom than oil.
Posted by: Bulldog || 11/05/2003 4:12:18 PM || Comments || Link || E-Mail|| [249 views] Top|| File under:
72 Virgins Dating Service
Via MerdeinFrance:

"if you're an individual who is hellbent on martyrdom by attacking America or her deployed servicemen and women, we'd like to see you hooked up with 72 Virgins as soon as possible."



I'd suggest the merchandise at the attached link be voted the Rantburger uniform



http://secure.milspecgroup.com/cgi-bin/75thrangers/505-102.htm
Posted by: mercutio || 11/05/2003 2:48:11 PM || Comments || Link || E-Mail|| [347 views] Top|| File under:
California Town Votes to Love Nature
What, no "Impeach Bush" measure on the ballot? They disappoint me.


BOLINAS, Calif. - Residents of this quirky coastal town north of San Francisco decided overwhelmingly to declare their love of nature, skunks and a few other things perhaps not as easily understood.


I'd keep an eye on the power lines up there.


Sponsored by a local woman known for wearing hats made of tree bark and newspaper, Measure G won 314 to 152 in the town of 1,200, where residents are so protective of their isolated way of life that they regularly remove highway signs pointing into town.


She sounds like she'd be a "thought leader" in any community. Lady, do you know how many North Korean kids would kill to have one of your hats on their dinner table?


The text of the measure, in its entirety: "Vote for Bolinas to be a socially acknowledged nature-loving town because to like to drink the water out of the lakes to like to eat the blueberries to like the bears is not hatred to hotels and motor boats. Dakar. Temporary and way to save life, skunks and foxes (airplanes to go over the ocean) and to make it beautiful."


Wonder what's in that water?
Posted by: tu3031 || 11/05/2003 12:58:47 PM || Comments || Link || E-Mail|| [354 views] Top|| File under:
Charlotte County Teen Killed in 'car-Surfing' Accident
NORTH PORT, Fla. (AP) - Police said a Charlotte High School freshman died from injuries sustained in a "car surfing" stunt. Chris Trowbridge, 15, apparently was lying on the roof of a vehicle as it sped through a sparsely populated area of North Port on Friday. A 17-year-old senior was driving and three girls were passengers. Yurchuck said the boy asked a 14-year-old girl to take the wheel, then climbed onto the roof with Trowbridge. During the exchange, the vehicle accelerated, went out of control and rolled, the chief said. The boys were thrown off the roof. The 17-year-old and the three girls suffered minor injuries. Car surfers hang on to or stand on top of moving vehicles, as though they are surfing. The stunt has been cited in deaths around the world.


It's kind of like Drano for the gene pool...
Posted by: Fred Pruitt || 11/05/2003 12:27 || Comments || Link || E-Mail|| [355 views] Top|| File under:
Babs: "Sad Day for Artistic Freedom"
Hat tip: Drudge. Edited for brevity.
I am deeply disappointed that CBS, the network that in 1964 gave me complete artistic control in creating television specials, now caved in to right wing Republican pressure to cancel the network broadcast of the movie The Reagans. (And I say MOVIE - because this is NOT a documentary - it's a television drama.) The movie will now be aired on Showtime, where the difference in viewership is in the millions.


"Of course, in making this fictional drama we feel perfectly within our rights to use real names and real events and skew them wildly so you'll think the people portrayed are bigoted, corrupt, and evil."


This is censorship, pure and simple. Well, maybe not all that pure. Censorship never is. Due to their experience with the restrictive English government, the framers of our constitution specifically included a ban on prior restraint in the First Amendment, which is an attempt to stop information from getting out there before the public has a chance to see it at all - exactly what is going on in this case.
Um, no, censorship is when the government suppresses your speech. This is a marketing decision by a private company (CBS). I guess those nuances escape you, Babs.
Of course, CBS as a company has the legal right to make decisions about what they do and do not air. However, these important decisions should be based on artistic integrity rather than an attempt to appease a small group of vocal dissidents. Indeed, today marks a sad day for artistic freedom - one of the most important elements of an open and democratic society.
I guess "artistic integrity" requires attacking the integrity of a great man. Sorry! Lose a turn.
Posted by: Dar || 11/05/2003 10:02:57 AM || Comments || Link || E-Mail|| [354 views] Top|| File under:
Loving Monsters
Glenn H. Reynolds reviews

David Baron's

new book; The Beast in the Garden: A Modern Parable of Man and Nature. Loved this part:
In the end, of course, people started to be eaten, and the bureaucracy woke up to a degree. There's lots of interesting stuff in Baron's book about ecological change, and the folly of seeking "wilderness" without recognizing humanity's role in nature, but to me the most interesting behavior isn't the predatory nature of the cougars — which are, after all, predators — but the willful ignorance of human beings. So many were so invested in the notion that by thinking peaceful thoughts they could will into existence a state of peaceful affairs that they ignored the evidence right in front of them, which tended to suggest that cougars were quite happy to eat anything that was juicy, delicious, and unlikely to fight back.


That's why they call 'em... ummm... animals.

This is, as Baron notes, something of a parable — and not merely a parable of man and "nature." One need only look at the treatment of such other topics as crime, terrorism, and warfare to see examples of the same sort of misplaced sentimentality and willful ignorance. Tolerance of criminality leads to more crime; tolerance of terrorism leads to more terrorism; efforts to appear defenseless lead to war. Nonetheless, the same strand of wishful thinking appears: perhaps this time, the cougars won't want to eat us. Some people, apparently, would rather be dinner than face up to the fact that nature is red in tooth and claw, and that — in this fallen world, at least — the lion lies down with the lamb only after the lamb's neck is broken.
Nice.
Posted by: Steve || 11/05/2003 9:27:28 AM || Comments || Link || E-Mail|| [248 views] Top|| File under:
Vindication for science: EnviroMENTALists are lying about Kyoto
EFL


This has been a nightmare of a year for aficionados of the Kyoto Accord. After Canada's ratification of the treaty in late 2002, environmentalists had every reason to believe that few climate experts would dare continue to publicly oppose Kyoto's science, Russia would quickly ratify the accord and it soon would become international law.


But that didn't happen. Vlad likes the idea of warmer weather. I suspect that the Rooskies have seen through the lies as well.


Of these, none may have the long-term impact of the paper published yesterday in the prestigious British journal Energy and Environment, which explains how one of the fundamental scientific pillars of the Kyoto Accord is based on flawed calculations, incorrect data and a biased selection of climate records.


Enviros (read commies) lied?? Say it ain't so!


The paper's authors, Toronto-based analyst

Steve McIntyre

and University of Guelph economics professor

Ross McKitrick

, obtained the original data used by Michael Mann of the

University of Virginia

to support the notion that the 20th-century temperature rise was unprecedented in the past millennium. A detailed audit revealed numerous errors in the data. After correcting these and updating the source records they showed that based on Mann's own methodologies, his original conclusion was flawed. Mann's original version resulted in the famous "hockey stick" graph that purported to show 900 years of relative temperature stability (the shaft of the hockey stick) followed by a sharp increase (the blade) in the 20th century (see graph). The corrected version of the last thousand years actually contradicts the view promoted by the Intergovernmental Panel on Climate Change (IPCC), and removes the foundation for claims of 20th-century uniqueness.


Maybe it contradicts it because of the crazies running the show out of Europe want to dismantle what industrial might the U.S. may have left.


To understand the significance of the McIntyre/McKitrick announcement, it is important to consider how our understanding of long-term climate history has evolved over the past decade.


I have a pretty good idea of how science ran amuck, funded by many of the same socialists who supported Clinton in the 90s.


In recent years, however, the case for solar variations being the 20th century's major climate driver has become much stronger, much to the consternation of Kyoto supporters. After all, if long before human-induced GHG emission became significant, temperatures were considerably higher than today, there would be little reason to think today's temperatures were anything unnatural. This was especially true since long-term solar records indicated that both the MWP and LIA were closely correlated with changes in solar activity, and the output of the sun has indeed been increasing during the past century's 0.6C warming. Supporters of the GHG-induced warming hypothesis desperately needed a "smoking gun" to prop up the need for Kyoto.

Among the many mistakes in Mann's paper, some appear blatant, some simply careless apparently due to clerical errors (for example, allocating measurements to the wrong years, "filling" tables with identical numbers for different proxies in different years, etc.). In many cases, obsolete source data was used that have since been revised by the originating researchers. As an example of their numerous "truncation errors," Mann's Central England Temperature series stops without explanation at 1730, even though data are available back to 1659, thus hiding a major 17th century cold period. Similarly, Central Europe data are truncated at 1550, rather than 25 years earlier, for which the data are available, the effect being to remove the warmest data in the series. Of course, no one with an understanding of climate history really believes there was a dramatic temperature spike in the middle of the Little Ice Age. Yet Mann's data and methodology actually supports such a notion, completely contradicting his contention that there was merely a gradually cooling between 1000 AD and 1900.


Well, that is what you get for partying with the Green aparatchiks and not watching what you are doing. This is all a nice way of saying the work was sloppy and possibly politically motivated.
Posted by: badanov || 11/05/2003 9:04:29 AM || Comments || Link || E-Mail|| [239 views] Top|| File under:
Sol extends a hand: biggest solar flare EVER!
The earthlings were lucky. This time! BWAHAHAHAHAHAHA!
Just as solar scientists thought the Sun may be winding down it has unleashed the biggest solar flare ever recorded. It was so energetic that it overloaded the detectors on satellites monitoring the Sun's surface. The blast was accompanied with a gigantic gas cloud of billions of tonnes of superhot gas being ejected into space - some of it directed at Earth. Researchers are saying that the Sun's current spate of activity - now 10 days in duration - is the most dramatic and intense ever witnessed on the Sun's surface.

Powerful solar flares are given an "X" designation. There was an X8 and an X3 event on Sunday. On Monday, there was an X3 flare followed by smaller ones. Last week there were X7 and X10 events that took place back-to-back. Tuesday's flare went off the scale, researchers say it was "well above X20". This would make it the most powerful ever recorded, surpassing the X20 flares of 2 April 2001 and 16 August 1989.

The major flares have come from sunspot region 486, now officially the most active solar region in recorded solar observational history. Region 486 is being taken over the Sun's limb by solar rotation. Parts of the latest megaflare occurred beyond the limb. Dr Paal Brekke, deputy project scientist for the Solar Heliospheric Observatory (Soho) Sun-monitoring satellite, told BBC News Online: "I think the last week will go into the history books as one of the most dramatic solar activity periods we have seen in modern times."
Posted by: Bulldog || 11/05/2003 6:12:20 AM || Comments || Link || E-Mail|| [359 views] Top|| File under:
Afghanistan
Iceland offers to take over Kabul Airport
Iceland has offered to take over coordination of Kabul's international airport for the NATO-led peacekeeping force in Afghanistan, a NATO source said Wednesday.


Thank you, Iceland.


Iceland, the only NATO member without an army, has led a multinational force managing Pristina airport since March as part of the NATO-led peacekeeping mission (KFOR) in the UN-administered province of Kosovo. Reykjavik has proposed to do the same in Kabul after Germany expressed its intention to end its management of the airport in February, a NATO official who asked not to be named said.


Sounds like a dark plot by Iceland to seize control of all the hellhole airports in the world. Next thing you know they'll be after Logan. Hummmm...


ISAF has recently had contacts with the World Bank and the International Civil Aviation Organization (ICAO) to discuss the development of Kabul's airport, the NATO official said. The UN last month authorized ISAF forces to deploy outside of the capital in an attempt to provide more security ahead of elections next year.
NATO ambassadors also welcomed the recent decision by Norway to send an extra 200 soldiers to provide protection to the 500-member Loya Jirga, or grand assembly, which is due to debate and adopt a new constitution in December.
Posted by: Steve || 11/05/2003 4:05:24 PM || Comments || Link || E-Mail|| [371 views] Top|| File under:
Mulla Omar's aide wants regime change in Pakistan
A close aide to Taliban leader Mullah Muhammad Omar has said he hopes the Pakistani government will change soon and Islamabad's help to Islamic militias resumes with President

Pervez Musharraf's

exit from power. In an interview with Daily Times at an undisclosed location in southern Afghanistan, Maulvi Akhter Muhammad, an economic advisor to Mullah Omar, said President Musharraf and a few other generals "betrayed" the Taliban and they would not stay for long in power. "(President) Musharraf and a few generals acted against Islam and the Taliban (after September 11). Such people will not hold power for long in Pakistan," said Mr Muhammad.


Not if Qazi, Fazl and Sami have anything to say about it...

He said the Taliban had nothing to say against Pakistan. "We know the people of Pakistan still support the Taliban. What we have to say about Pakistan is that Musharraf and a few generals caused damage to the Taliban's cause," a Daily Times source who met Mr Muhammad quoted him as saying. He denied Pakistan supported the Taliban's attacks against Afghan President

Hamid Karzai's

government and argued, "How can one support you when he is your enemy? After September 11, Pakistan has not been helping the Taliban. The Pakistani ruler is no longer the Taliban's supporter. He is now our enemy." Asked how the Taliban financed their struggle against the present Kabul regime, Mr Muhammad said, "Through public donations." Pressed to give details as to how the Islamic militia was able to get donations and whether they came from outside Afghanistan, he responded, "Let's keep it secret."


Big secret. I think we can guess where the money comes from...

The Daily Times source said he was amazed the way the Taliban was regrouping and said it was a clear sign of long-term resistance. "They have good means of communication and even Pentium-4 laptops are being used to stay in touch with other people. I also saw nice 4x4 vehicles and motorcycles, which they use for transportation in rugged, hilly areas," the source said.
Posted by: Fred Pruitt || 11/05/2003 00:01 || Comments || Link || E-Mail|| [223 views] Top|| File under:
Arabia
Sheikh al-Lhaidan utters Ramadan platitudes
The Chairman of the Supreme Judiciary Council, Sheikh Saleh Bin Mohammed Al-Lhaidan, has advised Muslims worldwide to take the opportunity to benefit from the blessed month of Ramadan and to fear the almighty Allah and ask Him to grant mercy to all believers world-wide. Answering a question about increasing misfortunes and accusations framed against the Kingdom of Saudi Arabia that it exports extremism, he said that this was baseless, adding that Saudi Arabia adheres to the Holy Qur'an and the Hadith (Prophet Mohammad's traditions) which have all means of happiness as Prophet Mohammed, peace be upon him, urges Muslims to opt for moderation.


Yeah. We've certainly seen that. Sometimes, in fact, Muslims take their moderation to extremes...

Referring to these accusations of certain quarters, Sheikh Al-Lhaidan said "What they have been saying are the natural outcome of their hatred toward this country as it is free from disputes and problems", he said.


"Except for an occasional shootout here and there, of course..."

In reply to another question about the gatherings, described by some people as "demonstrations" Sheikh Al-Lhaidan said that these gatherings are not legitimate and the authorities have to forbid them due to the fact that such things come from the adoption of other countries' traditions. He added that these gatherings are not the appropriate way to support justice and end injustice and asked Allah to guide all people who have gone astray to the straight path. He advised those who had participated in these gatherings to stop such deeds and to make re-assessment of themselves as these practices are clear deviations from the right path and from the traditions of their Muslim ancestors, who had never engaged in such acts.
Posted by: Fred Pruitt || 11/05/2003 14:26 || Comments || Link || E-Mail|| [240 views] Top|| File under:
Qaeda planned to kill pilgrims in Mecca: Riyadh
Qaeda fighters were plotting to kill Muslim pilgrims in the holy city of Mecca during the fasting month of Ramadan, the Saudi interior minister said after security forces shot dead two "terrorists".


Banged those "terrorists" right through the "brisket," by golly. Now they're "dead."

All eight members of an Islamist cell smashed in Mecca on Monday were from the Al Qaeda network run by Saudi-born terror mastermind Osama bin Laden, Prince Nayef bin Abdul Aziz told Tuesday's Al-Riyadh newspaper. "Undoubtedly, they all belong to the same movement and follow the same tactics," the minister said when asked if the cell was linked to Al-Qaeda which the Saudi authorities blamed for killing 35 people in Riyadh in May.
Posted by: Fred Pruitt || 11/05/2003 00:01 || Comments || Link || E-Mail|| [346 views] Top|| File under:
Britain
N.Irish Police Quiz Man Over Al Qaeda Links
Police in Northern Ireland said on Wednesday they were questioning a North African national suspected of having links to al Qaeda.


Ah, yes, the infamous North Africans.


A spokesman for the Police Service of Northern Ireland said: "A man is being questioned about serious crime and about possessing information likely to be of use to terrorists. We are unable to discuss his custody further at this time. For operational reasons we are unable to say anything about where he was arrested or when he was arrested."


"I can say no more."


However, security sources confirmed the Algerian suspect, who was arrested in Belfast on Monday, has since been taken to Gough Barracks in Armagh for questioning. A court has granted police an extra 72 hours to question him, they added. The sources also played down the suggestion of any link between the suspect and paramilitary organizations in the British-ruled province.


Gee, now what group do you suppose they aren't talking about?


The arrest is understood to be the first connected with al Qaeda in Northern Ireland.


Well, just because he's a suspected terrorist from Algeria doesn't mean he has connections to al-Qaeda. They have plenty of their own.
Posted by: Steve || 11/05/2003 8:57:17 AM || Comments || Link || E-Mail|| [232 views] Top|| File under:
UK Chancellor Gordon Brown blasts EU federalism
The Telegraph analyses Brown's own piece, Flexibility, not federalism, is key to this competitive new world, also in today's paper. EFL
Gordon Brown has raised the stakes in the battle over a new European constitution by demanding categorical assurances that it will not lead to the harmonisation of taxes and a federal European state. Returning to the political front line after two weeks paternity leave, the Chancellor exposes a growing rift between the Treasury and No 10 over the importance of the proposed constitution for a 25-member European Union.


This is significant as Brown's regarded as Blair's most likely successor.


Writing in The Telegraph today Mr Brown calls on EU leaders explicitly to reject "grandiose schemes" for harmonising corporate and other taxes and back Britain's plans for tax competition. He says the EU must abandon "old flawed assumptions that a single market should lead inexorably to tax harmonisation, fiscal federalism and then a federal state". Mr Brown calls on EU leaders to remove "ambiguities" from the draft constitution that could undermine the role of national governments in economic decision-making.


He wants to avoid having the British foot in the French bucket...

His decision to draw attention to concerns over the implications of the constitution is in sharp contrast to repeated lies assurances from

Tony Blair

that it will not threaten Britain's ability to set its own taxes or change fundamentally this country's constitutional relationship with the EU. The Chancellor's language, particularly raising the spectre of a slide towards a "federal state", has strong eurosceptic overtones. In his article today, Mr Brown contrasts the "rigidities, inflexibilities and lack of competitiveness" of the rest of Europe with the more flexible and open economies of Britain and the United States. He claims that Britain is leading the European recovery. More countries now agreed that keeping the veto on tax and rejecting federal approaches to fiscal policy "are not only right for Britain but right for Europe too". Mr Brown said continental Europe was failing economically while Britain's economy was flourishing. While tax harmonisation might be the way forward for a "sheltered trade bloc", it was not the future for the EU member states in a competitive global market. He is concerned that the draft constitution is too loosely worded on whether economic policy should be driven by nation states, the European Commission or the European Parliament. Mr Brown's call for Europe to copy the US will be supported today by Denis MacShane, the minister for Europe. In a speech in London he will say it is time the EC woke up to the growing economic weakness of Europe. Romano Prodi, the EC president, "should worry less about more powers for Brussels and worry more about more jobs for Europe", according to Mr MacShane.

The Telegraph Editor also notes that:
His duel with the Prime Minister, which reached new heights at the Labour conference in Bournemouth, can only end with the political demise of one or the other. Mr Brown seems to be calculating that Mr Blair's refusal to concede a referendum on the European constitution could be his electoral Achilles' heel. If the constitution matters as much as Mr Brown now says it does, why is Mr Blair refusing to give the country a vote on it?
Posted by: Bulldog || 11/05/2003 6:38:15 AM || Comments || Link || E-Mail|| [235 views] Top|| File under:
Down Under
Australia moves to ban Hamas and Lashkar-e-Taiba
The Australian government said Tuesday it would seek powers to ban Pakistan-based Islamist militant group Lashkar-e-Taiba and Palestinian group Hamas. Attorney General Philip Ruddock told parliament that the Lashkar-e-Taiba "has links with Australia and therefore does pose a threat to Australia and Australian interests". A bill would be presented to parliament on Wednesday, he said, pointing out that LeT was known to have carried out many deadly attacks in the sub-continent.


I'm surprised they haven't banned both groups already. But I hope they put a provision in that the ban applies to the groups, whatever names they happen to be operating under.
Posted by: Fred Pruitt || 11/05/2003 00:02 || Comments || Link || E-Mail|| [229 views] Top|| File under:
Europe
Pro-French Algerians sue over treatment in 1962
ONE of the last surviving members of former French president Charles de Gaulle's government is being sued over the deaths of tens of thousands of pro-French Algerians following allegations they were left to a brutal fate at the end of the Algerian war of independence in the 1960s. Pierre Messmer, the former armed forces minister under General de Gaulle, is at the centre of accusations in a lawsuit filed yesterday in Paris by representatives of the pro-French Algerians. They accuse Mr Messmer, 87, of crimes against humanity, saying he implemented a deliberately racist policy in which white settlers were evacuated to safety by the French forces as the war drew to a close while the pro-French Algerians were left to meet their fate at the hands of the victorious Algerian National Liberation Front. Between 70,000 and 150,000 of them died in the brutal reprisals which followed. The legal action was triggered by a new book, A French Lie by

Georges-Marc Benamou

, alleging Gen de Gaulle refused any escape route to loyal Algerians in 1962. Mr Messmer claims pro-French Algerians were offered integration into the French army or a small pay-off, and most took the latter.


Is anybody not suing anybody else? Brussels must be a very weird place this year...
Posted by: Fred Pruitt || 11/05/2003 00:02 || Comments || Link || E-Mail|| [349 views] Top|| File under:
Algerian appeals life sentence for 1995 Paris bombings
The appeals hearing of an Algerian sentenced to life in prison last year for a series of Paris bomb attacks in 1995 that left eight people dead and 200 others wounded opened Monday in a special Paris court. Boualem Bensaid, 35, was convicted last year of planting the bombs used in two attacks and helping to plan a third bombing in the French capital between July and October 1995. But on appeal, the court will focus on the deadly attack in a commuter train at the Saint Michel station in the Latin Quarter that killed eight people, as Bensaid was originally only convicted as an accomplice in that incident. Bensaid has denied all involvement in the Saint Michel bombing, which left 150 people wounded, and his lawyer has asked that he be acquitted on that charge.


"Nope. Nope. Wudn't me. Youse can't prove nuttin'. The witnesses are all dead!"

Bensaid is the sole defendant at the appeals hearing, as his original co-defendant Smain Ait Ali Belkacem, also sentenced to life in prison, has given up his right to appeal.


"Awright, coppers! Yez got the goods on me!"

A total of 11 attacks rocked Paris in the second half of 1995, for which Algeria's Armed Islamic Group (GIA) — which is deemed a terrorist organization by Paris and Washington — claimed responsibility. At the time of their conviction last year, Bensaid and Belkacem were both already serving 10-year terms in French prisons for belonging to the GIA. A verdict in Bensaid's appeals hearing is due on November 28.
Posted by: Fred Pruitt || 11/05/2003 00:01 || Comments || Link || E-Mail|| [243 views] Top|| File under:
Fifth Column
Nazi beauzeau loses election
BOISE, Idaho (Reuters) - White supremacist Butler ro'Butler Richard Butler, 85, lost what may be his last political stand on Tuesday in an effort to become mayor of the small Idaho town of Hayden.


I can see why the people might not want him.


The former head of the neo-Nazi Aryan Nations, Butler never contested that Hayden, population 9,000, is a well-administered city. Yet he hoped the campaign would further his political views, which include launching a race war, separation of races, anti-immigration and anti-Semitism.


He probably didn't SEE enough of the people.


"I'm not really anxious to become mayor," he said recently. "I'm just anxious to get my word out."


A word of horror and evil


With more than 80 percent of the votes counted, he had won just 38 votes, or two percent of the total. Incumbent Ron McIntire led by more than 90 percent of the vote.


Gee, I wonder WHY.


Butler handed over the leadership of the Aryan Nations in 2001, a year after he sold his 20-acre (8-hectare) compound to pay a $6.3 million court verdict in favor of a woman and her son attacked by Aryan Nations guards. He now lives in the town of Hayden with his supporters, who have dwindled to a handful.


Ha ha.


White supremacists have not had much luck running for office in northern Idaho. Several years ago, Butler supporter Bertollini ro'Bertollini Vincent Bertollini ran for mayor of the nearby resort town of Sandpoint and got just 30 votes.


Gee, I wonder WHY.


Far-right candidates have also had little success nationally. Former Ku Klux Klansman

Duke ro'Duke

David Duke may he freeze was elected to the Louisiana legislature in 1989, but he lost bids for governor, U.S. Senate and president.


Not everyone emulates Nazis, easily recognised.


Far-right groups such as the British National Party and the National Front in France have had more success in Europe.


Because Jew-hatred is more common there.
Posted by: Atrus || 11/05/2003 3:51:49 PM || Comments || Link || E-Mail|| [237 views] Top|| File under:
A Careful, Reasoned Opinion....
This came from Democratic Underground by way of www.AndrewSullivan.com .
I Hope the Bloodshed Continues in Iraq
Well, that should bring the bats out of the attic with fangs dripping. I won't be hypocritcal. It is politically correct, particularly in any Dem discussion to hope and pray and feel for our troops and scream "bring them back now". I'm fighting something bigger.

I'm a 58 year old broad and I can tell you that what is going on in our country isn't the usual ebb and flow of politics where one party is in power and then another; where the economy goes through ups and downs.......yawn, yawn--just wait a bit and things will turn out peachy keen. That stupid la-la land is over.

I realize that not every GI Joe was 100peeercent behind Prseeedent Booosh going into this war; but I do know that that is what an overwhelming number of them and their famlies screamed in the face of protesters who were trying to protect these kids. Well, there is more than one way to be "dead" for your country. They are not only not accompishing squat in Iraq, they are doing crap nothing for the safety, defense of the US of A over there directly. But "indirectly" they are doing a lot.

The only way to get rid of this slime bag WASP-Mafia, oil barron ridden cartel of a government, this assault on Americans and anything one could laughingly call "a democracy", relies heavily on what a shit hole Iraq turns into. They need to die so that we can be free. Soldiers usually did that directly--i.e., fight those invading and harming a country. This time they need to die in defense of a lie from a lying adminstration to show these ignorant, dumb Americans that Bush is incompetent. They need to die so that Americans get rid of this deadly scum. It is obscene, Barbie Bush, how other sons (of much nobler blood) have to die to save us from your Rosemary's Baby spawn and his ungodly cohorts.
Mr. Sullivan comments: I'm not saying this represents anything but a radical fringe. Implying that liberals or Democrats support his kind of poison is absurd. But this exists. And it's part of what's fueling the anger of the far left. (By the way, Democratic Underground has more traffic than this site, Instapundit, the Nation or the New Republic. It boasts over 30,000 subscribers.)

I am honestly not sure if this woman has any idea of the horrors we've avoided by standing up to terror. She certainly has no clue as to what happened in NYC on 9/11.

Mike
Posted by: Mike Kozlowski || 11/05/2003 2:20:04 PM || Comments || Link || E-Mail|| [224 views] Top|| File under:
Clinton: NATO should run Iraq security
Former President Bill Clinton sees a bright future for Iraq, if NATO takes charge of the security operation there.


Good to see that ALL the Democrats are confident in our troops!


Speaking at a press conference with former Brazilian President Fernando Henrique Cardoso in Madrid Sunday, Clinton called for The North Atlantic Treaty Organization to call the shots on the security front under a United Nations mandate.


Bill was there to look for the girl from Iepa Nepa.


"We should revisit the question of whether the U.N. could assume responsibilities at least on paper for the security operations as well with NATO," Clinton said, according to Agence France-Presse. Clinton argued such a move would induce the international community to assume a greater role in the reconstruction of the country.


Does this guy even pay attention?


Clinton's comments follow the recent convening of the International Donors Conference in Madrid, which was attended by 77 countries who collectively only anted up $13 billion in grants and loans to fund the rebuilding of Iraq while the U.S. has pledged $20 billion.


Umm $13 Billion ain't chump change.


In expanding his theory, Clinton suggested U.S. troops should not be withdrawn immediately "because the Iraqi economy and security environment is not sufficiently strong." Many original opponents of the Iraq war, including France and Germany, have called for the U.N. to take over authority in Iraq immediately.


Nice to see that Clinton (either one) and the Dems have their policies aligned with Germany, France, and Russia. I wonder if we had him (and Her) fixed they would shut their pie holes? I find it particularly embarrassing that any former U.S. President feels free to spout off about a policy in a foreign country while our country is at WAR and troops are in harms way. I spit on all of them!
Posted by: Cyber Sarge (VRWC CA Chapter) || 11/05/2003 10:52:29 AM || Comments || Link || E-Mail|| [360 views] Top|| File under:
India-Pakistan
Bhutan at war! Student prince leaves Oxtord to fight
The prince of a tiny Himalayan kingdom quit his Oxford University degree yesterday to fight a war back home. Prince Jigyel Ugyen Wangchuck, 19, flew to Britain from Bhutan only four weeks ago to begin studying history and politics at St Peter's College. But unknown to his father, King Jigme Singye Wangchuk, the prince signed up for the country's militia and completed two months' training before leaving for Oxford. Talks between Indian separatist rebels and the Bhutan government broke down this week, resulting in an outbreak of conflict and the prince's decision to return. "Regardless of who I am, I've taken an oath of allegiance," he said. Bhutan is a Buddhist enclave, ruled by an absolute monarchy and surrounded by India, Tibet and Nepal. Rebels who want independence for the neighbouring Indian state of

Assam

have set up training camps in southern Bhutan's forests, from where they launch attacks on India. Prince Jigyel's brother, Jigme, left Oxford last week after completing his M Phil in politics at Magdalen College.
Posted by: Bulldog || 11/05/2003 7:00:14 AM || Comments || Link || E-Mail|| [238 views] Top|| File under:
Violent students attack 'un-Islamic' varsity show
Arguing that display of "obscene" material and listening to music were against the teachings of Islam, a group of enraged students on Tuesday ransacked the Department of Visual Studies of the University of Karachi, destroying musical instruments, sculptures and paintings.


Boy, are those noses blue!

They said the practices were particularly offensive in the holy month of Ramadan. The department was holding its "Degree Show 2003," its first-ever such event, displaying projects prepared by final year students. The projects include several graphical illustrations combined with music, a documentary on eunuchs and some paintings, posters and sculptures. The show was attacked after some students declared the exhibition a "display of obscene and objectionable material" in Ramadan. Personal computers were among the other things destroyed. According to some students, playing music and bringing musical instruments inside the university was strictly prohibited in accordance with the university notification. They said if the university administration was not willing to ban such activities, it was the right of the students to stop by force any activity which was against the teachings of Islam.


"Using force is the important part, of course. The turban helps, though..."

The chairperson, of the Department of Visual Studies, Dr

Duriya Qazi

, denied there was a display of obscene or objectionable material on the occasion. "We hold such exhibitions and shows to attract employees and people associated with the fine arts to increase job prospects for our students."


"Jobs? We don't need no jobs! We got turbans!"

Admitting that music was being played at the department, Dr Qazi said nobody approached her or any of the department's other faculty members to express disapproval or reservations regarding the show. Later, a team of university officials, including the advisor on students' affairs and campus security officer visited the Department of Visual Studies, asked details of the incident and assured teachers and students about the provision of security.


That did a lot of good, didn't it?
Posted by: Fred Pruitt || 11/05/2003 00:02 || Comments || Link || E-Mail|| [228 views] Top|| File under:
Taliban will rise again, says cleric
The Taliban will once again rule Kabul and Kandahar and God will help them defeat the United States, said Maulana Abdullah Shah Mazhar, nazim of Jamaatul Furqan, a break away faction of the Tehrik Khuddamul Islam.


It's not a banned jihadi group, y'see, 'cuz it doesn't have the same name it did when it was banned, and besides these guys are a breakaway, so even if the rest of it was banned, it still wouldn't apply to them...

"The Taliban are re-emerging and turning Afghanistan into a graveyard for American troops," Mr Mazhar said in a speech at a Township mosque on Monday night. He said no force in the world could stop jihad because it was a command from God and obligatory for every Muslim. "Israel, America and Britain make up the axis of evil and it is their wish to suppress the Ummah. They will never be successful because the Ummah has jihad, which cannot be defeated," said Mr Mazhar, who spent a hectic Sunday and Monday in Lahore, giving seven speeches in mosques, including Jamia Masjid Shuddha on The Mall, to drum up support and money for the Mujahideen.


Passing the turban, so to speak...

He demanded that the government release leaders of the Jamaatul Furqan who are in prison, such as Commander Abdul Jabbar. "They are not terrorists or criminals, they are just Mujahideen who would never think of going against the national interest," he said.


"They ain't terrorists or criminals. They just like to kill people."
Posted by: Fred Pruitt || 11/05/2003 00:02 || Comments || Link || E-Mail|| [225 views] Top|| File under:
Iraq
Iranian role reported in assassination
From Geostrategy-Direct


An Iranian who fled Iraq has said that Teheran was involved in the assassination of a prominent Iraqi Shiite cleric, Ayatollah Muhammad Baqir al-Hakim in Najaf. The Iranian informant told the Arabic newspaper Al Sharq Al Awsat that the Al Quds Corps of the Islamic Revolutionary Guards Corps was involved in the operation. However, the informant said that the top official of the Iranian government, Ayatollah Ali Khamenei, was not aware of the Iranian role.

Al Hakim and some 100 of his supporters were killed by a car bomb Aug. 29. He was chairman of the Supreme Council for the Islamic Revolution in Iraq and was viewed as pro-American by the Iranians. According to the newspaper, a member of the assassination team contacted Amir Farshad Ibrahimi, a former Iranian Quds member who had been trained in Lebanon and Sudan with the help of Egyptian Al Qaida leader Ayman al Zawahiri. The informant, identified only as Amir, reported by email that he needed help in fleeing Iran after three Quds members involved in the Hakim assassination died suspiciously in traffic accidents.

The informant was able to flee to Eastern Europe where he is waiting to see if he can obtain asylum from Iraq or an Arab country. The informant said he has information about other Iranian-linked bombings, including the United Nations center, the Jordanian embassy and a Baghdad hotel. "We were 10 and all from the team of liquidation whose members underwent difficult training in Iran, Lebanon, and Sudan," the informant stated. "We took a military, security and ideological training course in a camp close to the border with Iraq before we left. We thought before entering Iraq that our task was to kill Paul Bremer, the U.S. civilian ruler of Iraq. But an official in Al-Quds Corps came to the camp before we left for Iraq and spoke about Al-Hakim's betrayal and surrender to the Americans. "The official's talk at first surprised us but he showed us evidence and photographs that revealed the close ties that Ayatollah Muhammad Baqir al-Hakim and his brother Abd-al-Aziz, member of the Governing Council, had with Bremer and US Defense Secretary Donald Rumsfeld."

The Iranians targeted Al Hakim after he had backed down from supporting an Islamic republic in Iraq. The 10 Iranian Quds members posed as radio and television correspondents, saying they wanted to do a film on his life. Al-Hakim welcomed them and allowed them to stay with him five days before the car bombing. The informant said that Iran has sent some 30 cells of IRGC intelligence and paramilitary forces to Najaf, Baghdad, Karbala, Al Kufah and Basra. The assassins used a car packed with 1,000 kilos of high explosives and triggered by a remote control detonator. A second vehicle, packed with 300 kilograms of Semtex plastic explosive, was planted behind the first car bomb and detonated by the driver as Al Hakim left a mosque after Friday prayers. "We filmed the funeral of what was left of Al-Hakim's body and then returned to Iran as if nothing had happened," the informant said. "But the team members started to become victims of traffic incidents one after the other and this prompted me to search for a way to flee Iran before I join my colleagues in their graves."


I would like to see some verification of this claim, but it would be good if it were verified as true. Another nail in the coffins of the black turbanned neighbors. The other team members having fatal traffic accidents one after another was a nice touch.
Posted by: Alaska Paul || 11/05/2003 8:38:33 PM || Comments || Link || E-Mail|| [781 views] Top|| File under:
If it runs like a duck, and shivers like a duck...
A soldier with Fort Carson's 10th Special Forces Group has been charged with cowardice for allegedly refusing to do his duty in Iraq. Staff Sgt.

Georg Pogany

, 32, a Special Forces interrogator, is charged with showing "cowardly conduct as a result of fear, in that he refused to perform his duties," according to his charge sheet. If convicted in a court-martial, the soldier faces prison time and a dishonorable discharge. He was charged Oct. 14. His first court appearance is Nov. 7 at Fort Carson.

A cowardice charge is extremely rare, military law experts say. Army officials couldn't say Wednesday the last time it had been filed. Pogany said he is wrongly charged. The soldier said he experienced a "panic attack" after seeing the mangled body of an Iraqi man and told his superior he was heading for a "nervous breakdown." After that, Pogany said he didn't request to go on missions nor did the unit ask him to go. Pogany said he asked for help but was denied the care soldiers with "combat stress" are supposed to receive. Instead of help, Pogany said, one of his superiors told him to "get his head out of his ass and get with the program."

An Army psychologist in Iraq said Pogany had a normal reaction to seeing the body and recommended rest and then a return to duty, the soldier said. Instead, his commander ordered him back to Colorado Springs to face a court-martial for "misbehavior before the enemy." Pogany said he returned to the 10th Group after he was examined, was ignored for more than a day and then told he was being sent home to face charges. The soldier said he had asked three times to stay in Iraq and work through his problem.


Too little, too late.





Not knowing the details, I don't know if it was a panic attack or if he flat lost his nerve forever and ever. The sight of mangled meat that used to be somebody can have a pretty visceral effect on a person, though, and the effect isn't always predictable. The panic attack can be brought on by something as subtle as the expression on the corpse's face. Especially the young ones...
Posted by: Rawsnacks || 11/05/2003 8:08:29 PM || Comments || Link || E-Mail|| [357 views] Top|| File under:
Ahhhhhhhhh.... nothing like good intelligence
US forces said Wednesday they have discovered an important arms cache during a raid on hideouts suspected of serving as a base to attack coalition forces north of Baghdad. "Task Force Ironhorse soldiers conducted a raid at a location near al-Hadid, believed to be a safe house for people suspected of involvement in mortar attacks against forward operating base Warhorse," said a coalition statement. "The residence was searched and an important weapons cache was located and confiscated." The statement said "the cache included: 33 blocks of dangerous explosives, 98 feet of detonation cord, 20 blasting caps, and abundant volatile munitions used in improvised explosive devices."

"The soldiers also discovered "two rifles, eight fragmentation grenades, a machinegun, one rocket-propelled grenade launcher, 300 rounds of 7.62 millimeter ammunition, three rounds of 14.5 millimeter anti-aircraft ammunition, five AK-47 ammunition magazines, and one ammunition drum for a machinegun."
Posted by: rawsnacks || 11/05/2003 3:09:30 PM || Comments || Link || E-Mail|| [222 views] Top|| File under:
Zeyad Speaks about Demonstrations.
From HealingIraq - EFL:
First, I have to explain to some western idealists that public demonstrations is an alien idea to the majority of Iraqis. We have been forced to demonstrate in favour of Saddam, the Ba'ath, Palestine, and Arab nationalism for 3 decades. Just to give you an idea on how that was like for us; party members would surround colleges, schools, and govt. offices. They block all outlets and shove people into buses which head to wherever the demonstrations are to be held. You simply cannot refuse to demonstrate. I remember hiding in the toilet back in high school whenever the buses came into the park to herd us to the demos. It wasn't a pleasant experience I can tell you. Once I got stuck and had to shout anti-imperialist slogans at one of these rallies just two years ago. You don't have the slightest idea of what it is like to live your life daily in fear.

Now today, we are facing terrorist and violent threats against our nurseries, schools, colleges, hospitals, clinics, oil pipelines, power stations, water purification systems, and other civilian facilities. If you think that a peaceful demonstration would deter those criminals from doing harm to us, then you are 100% wrong. Do you think the Syrians/Saudis/Iranians/Yemenis/Sudanese would simply say 'Oh look, the Iraqis don't want us there, lets go home and leave the Americans and Iraqis work it out'? Or if you think we should go out and face the dangers just to prove to you -paranoid Americans sitting in your ivory towers watching tv- that we do not support the terrorists, then you are wrong again.

You see a handful of teenagers dancing in front of the camera celebrating dead Americans, and you judge an entire people, you start whining about pulling the troops out of Iraq and giving the Iraqis what they deserve. Are you people really so close-minded? It is the fault of your news agencies that show you what they want, its certainly not ours. If you want us to go out and cry for your dead soldiers and wave American flags, then don't count on it either. We are losing way too many innocent Iraqis daily to be grieving over dead soldiers who have actually made a decision to come here. What about the thousands of dead Iraqis who were not as lucky to have a choice? Did you cry for them?

According to a poll by an Iraqi agency, only 3% of Iraqis want Saddam back and less than 40% want the Americans to leave immediately. Did you even hear about these results?

If you think that Iraqis aren't doing enough, then you're being mislead by your media. Thousands of people are applying to be members of IP, FPS, and the civil defense force. They are begging for the security to be in their hands. We know how to handle those scum. The Americans are more interested in being nice and all about human rights and free speech and stuff. We have our own Law and court systems which we can use but the CPA won't allow us to. They are being too lenient and forgiving on our expence. If you think that is what is required to build a successful democracy then you're too deluded. You don't know the first thing about the Iraqi society.

Iraqis are providing intelligence to the CPA hourly. Just ask the soldiers here. Iraqis are cooperating in every way they can. They're losing their lives for it goddammit. If you aren't seeing it on tv, it isn't my fucking problem.
Harsh words but they need to be heard.....
Posted by: mercutio || 11/05/2003 2:58:37 PM || Comments || Link || E-Mail|| [229 views] Top|| File under:
Mystery M1A1 Tank Killer
This post was also treated yesterday



According to an unclassified Army report, the mystery projectile punched through the vehicle's skirt and drilled a pencil-sized hole through the hull. The hole was so small that "my little finger will not go into it," the report's author noted.

The "something" continued into the crew compartment, where it passed through the gunner's seatback, grazed the kidney area of the gunner's flak jacket and finally came to rest after boring a hole 1œ to 2 inches deep in the hull on the far side of the tank.



The mystery projectile has been revealed as a special developed Russian bullet useable with Kalasnikov riffles or Dragunov sniper guns. The Bernaul ammunition factory in Siberia/Russia produces two types of the armor penetrating bullet typed 7N22 and 7N23 (size 5.45 and 7.62) consisting of an alloy of carbon saturated Russian standards U12A steel. During tests the bullet penetrated easily 16mm of armor.



Posted by: Murat || 11/05/2003 6:37:43 AM || Comments || Link || E-Mail|| [344 views] Top|| File under:
Terror Networks
Orson Scott Card on the War on Terror
I wasn't entirely sure which category to place this in, so my apologies if I screwed up.

Below is a tiny bit from OSC's latest take on things. The whole thing is worth a read.
And I fear that the only thing that will cure the Muslim people of their current love affair with terrorism (for even though the terrorists are few, those who openly sympathize with their barbarities are many and their critics are virtually silent) is the savagery of total war.

The only alternative is the kind of limited, surgical war that America has been waging in Afghanistan and Iraq. The cost of such a war is not trivial, but it is also not total.

But if America and Britain lose heart and do not complete this kind of war, the terrorists will regard our retreat as proof that they were right and Allah supports their actions. More terrorism will surely follow, and the war we failed to complete now our children will have to complete later -- and under far less advantageous circumstances.
Posted by: ccwbass || 11/05/2003 11:36:12 AM || Comments || Link || E-Mail|| [240 views] Top|| File under:
Home Front
Zell gives 'em hell! Georgia Democrat calls leaked memo "first cousin" of treason
WASHINGTON – U.S. Senator Zell Miller (D-GA) today released the following statement concerning a memo written by Democratic staff on the Senate Select Committee on Intelligence that suggests ways to politicize intelligence data:


"I have often said that the process in Washington is so politicized and polarized that it can't even be put aside when we're at war. Never has that been proved more true than the highly partisan and perhaps treasonous memo prepared for the Democrats on the Intelligence Committee.

"Of all the committees, this is the one single committee that should unquestionably be above partisan politics. The information it deals with should never, never be distorted, compromised or politicized in any shape, form or fashion. For it involves the lives of our soldiers and our citizens. Its actions should always be above reproach; its words never politicized.

"If what has happened here is not treason, it is its first cousin. The ones responsible - be they staff or elected or both should be dealt with quickly and severely sending a lesson to all that this kind of action will not be tolerated, ignored or excused.

"Heads should roll!"
Senator Miller is an American first, and a partisan second. Sadly, many of the other Democrats in Washington have that exactly backward.
Posted by: Mike || 11/05/2003 6:24:43 PM || Comments || Link || E-Mail|| [400 views] Top|| File under:
Africa: East
Mogadishu Warlords Help Americans Hunt for Terrorists
Sounds like we've gotten rid of that "can't work with scumbags" notion. EFL:


In lawless Mogadishu, where U.S. officials fear al-Qaida members are plotting their next attack, the word is out: catch a terrorist, collect rewards as high as $5 million. At least four al-Qaida terrorist suspects are in Somalia, Kenyan officials and U.N. experts say, and Americans are trying to capture them in a country without an effective central government for more than a decade, officials and gunmen told The Associated Press. So far, those efforts are known to have netted at least one al-Qaida suspect - Suleiman Abdalla Salim Hemed, who's accused of playing a role in the 1998 U.S. Embassy bombings in Africa - but rumors abound of gunmen kidnapping Arabs and turning them over to U.S. agents. A Somali warlord, Mohammed Dheere, coordinated the capture of Hemed at the behest of U.S. officials, gunmen familiar with the Hemed operation told AP, speaking privately for fear of reprisals. Most Somalis believe Dheere was generously rewarded. Kenya's national security minister, Chris Murungaru, claimed credit for Hemed's capture and said he was turned over to U.S. authorities, who have refused to comment.

But the gunmen said U.S. agents regularly visit Dheere at his Mogadishu home and an AP reporter saw two of the alleged agents, dressed in regular clothing, moving through Mogadishu using a team of bodyguards belonging to Bashir Rageh, a wealthy businessman closely associated with Dheere. After Hemed's capture, Dheere questioned Hemed's friends for hours, asking about other suspected terrorists. When shown photos from the FBI's Most Wanted Terrorists Web site, Hemed's friends said Dheere used the same photos when he questioned them. They said they didn't recognize any of the men in the photos. One of the most-wanted al-Qaida suspects, Fazul Abdullah Mohammed, is thought to be hiding in Somalia, a senior Kenyan security official told AP on Wednesday. Somalia, a semiarid country, offers an attractive location for covert operations, but the country is nothing like Afghanistan, where al-Qaida leader Osama bin Laden's Islamic militants were welcomed and worked unhindered, establishing large training camps. Somalia's clan-based society is deeply Islamic, but the vast majority of Somalis follow Sufism, which is vehemently opposed to al-Qaida's militant, politically infused interpretation of Islam.


The Sunnis and the Shiites both hate the Sufi's.


As a result, the warlords who run the country, drawing support and gunmen from their clans, are decidedly secular in their politics.


"It's nothing personal, Abdulla. Just business."


While German reconnaissance planes and German and U.S. warships patrol the coastline, U.S. officials have tried to get a presence on the ground by capitalizing on the warlords' lack of religious zeal and need for cash.


Money talks, and we have the money.


And while most Somalis reject Islamic extremism, there are militants in Somalia. Al-Ittihad al-Islami, listed by the United States as a terrorist group linked to al-Qaida, does openly operate as a religious organization, though its members publicly renounce violence.


Yeah, I know. R.O.P.


Abdiqasim Hassan Salad, who led a failed transitional government and is attempting to form a new one, said small numbers of terrorists may be in Somalia. "That doesn't mean that Somalia can't become a terrorist playground," he said. "We need the help of the United States of America."


"No checks. Cash or gold bars, please."
Posted by: Steve || 11/05/2003 4:27:58 PM || Comments || Link || E-Mail|| [234 views] Top|| File under:
Central Asia
Mao's "Long March" not so long....
SHANGHAI, China (AP) - [Red China's army] slogged across rugged terrain for a year, fleeing Nationalist forces and forming the cornerstone of Chinese communist legend - the "Long March" that turned Mao Zedong's guerrillas into folk heroes of the masses they would soon command.

Now, seven decades after the grueling trek, two Britons who retraced the march's route on foot are committing political heresy. Their conclusion: The journey was more than a third shorter than the Communist Party says - by at least 2,500 miles.

Ed Jocelyn and Andy McEwan said their findings showed the journey - during which Mao cemented his rule over the party that took control of China in 1949 - was 3,700 miles long.

"It was still a remarkable achievement in endurance and courage," Jocelyn told The Associated Press on Wednesday. "The fact that it's shorter than originally believed doesn't diminish that in any way."

Not a chance, say communist traditionalists. "How could they possibly know the exact route and distance well enough to revise the figure?" said retired party historian Liu Binyan. "What kind of exact map could they have had?"

Jocelyn, 35, and McEwan, 37, completed their journey Monday after 384 days; the original march reportedly took 370 days. The two, who have worked as editors for English publications in Beijing, are neither geographers nor historians; they based their estimate on timed walks, maps and distance markers.

History books often say the 1934-35 Long March covered 6,200 miles; some accounts say it was as long as 8,000 miles.

"Some will get upset at what they see as an attack on a central myth of the revolution," McEwan acknowledged by mobile telephone from near Yan'an, where Mao's forces settled in western China following the march.

Fleeing the forces of Nationalist leader Chiang Kai-shek, Mao and his Red Army followers trudged through some of China's poorest, most remote areas, from Jiangxi province in the southeast to Shanxi in the north. Conditions were harsh. Of the roughly 80,000 men - and 35 women - who began, only between 8,000 and 9,000 survived.

"The Long March is the first of its kind," Mao wrote in late 1935. "It is a manifesto, a propaganda force, a seeding machine."



(big snip, read the rest at the link)



Gao Zhiyin, a spokesman for the Yan'an Foreign Affairs Department, dismissed their findings and wants to argue the matter face to face. "Can they change history?" Gao said. "The whole world acknowledges these facts."
Posted by: Seafarious || 11/05/2003 4:21:21 PM || Comments || Link || E-Mail|| [387 views] Top|| File under:
East Asia
China's desperate quest for Russian oil in doubt after arrest of Putin rival
From Geostrategy-Direct...


The arrest of Russian oil executive Mikhail Khodorkovsky has thrown into question a Russian-Chinese oil deal that calls for piping crude oil from Siberia to Beijing. The pipeline is the current focus of a covert political and economic battle for energy resources. The battle is being waged by China and Japan over the Angarsk oil fields near Lake Baikal in eastern Siberia. The Chinese are desperate to get the Angarsk oil because of their growing need for fuel, which some experts view as reaching near-crisis proportions. Japan, however, is vying for the Angarsk oil and has offered Russia financial incentives to build the pipeline due east of Angarsk and closer to Japan. China reached a deal with Khodorkovsky's Yukos oil company to build the pipeline along a route 1,500 miles to China. Intelligence sources said Khodorkovsky's arrest was related to Russian President

Vladimir Putin's

concerns that Khodorkovsky or a surrogate would challenge Putin for political office. The Japanese pipeline project would go 500 miles to the Pacific Ocean, where it would be closer to Japan and other world markets. Oil industry analysts say there is not enough oil at Angarsk to meet the needs of both China and Japan.


Japan is looking for an alternate and more stable source of oil that its current middle eastern sources.
Posted by: Alaska Paul || 11/05/2003 4:04:34 PM || Comments || Link || E-Mail|| [229 views] Top|| File under:
Africa: Southern
Rainbow nation fears new bloodbath of whites
EFL The Scotsman




While I was looking for the original article on the Scottish farmer from Bobland, I saw this article that updates how things are going in South Africa. This is a long article that I could have editted more from but most of the material was too offensive to cut. Read on.


WHEN Nelson Mandela came to power in 1994 he declared South Africa would be a "rainbow nation" free from the hatred brought by years of apartheid. But now a very different African leader's influence threatens to shatter the dream of a racially-tolerant country with increasing numbers of white farmers being murdered by impoverished blacks inspired by Zimbabwean President Robert Mugabe's policy of taking away their land by force.

I thought he was just going to take down Zimbabwe.


In South Africa, more than 1,500 white farmers have been killed since 1994, compared to 14 murdered by Mugabe's supporters in three years of violence in neighbouring Zimbabwe. Most have died during robberies, but, according to a devastating report commissioned by South African President Thabo Mbeki's government, they are increasingly being killed by farm workers who want land of their own.

In Pretoria on November 4, a cross-section of that country's top security officers, academics and lawyers will meet to discuss what is seen as a serious threat to national security and the future of organised agriculture in South Africa. They plan to tell the deeply worried Mbeki that he must take immediate action to meet the aspirations of millions of landless black South Africans. A decade after the African National Congress (ANC) came to power promising blacks an end to white political and economic rule, some 40,000 whites dominate almost all aspects of food production. Mbeki recently condemned what he called the "two societies" that still exist in post-apartheid South Africa.

But black activists like Supho Makhombothi, of the Mpoumalanga Labour Tenants Association (MLTA) which represents landless farm labourers in the impoverished Piet Retief and Wakkerstroom districts, are tired of rhetoric. "We have waited long enough. Nothing has happened despite all the promises made by the African National Congress about returning the land to us," he said. "We are still living in slavery. We have therefore given the government an ultimatum to give us land or we will simply follow the example of our brothers in Zimbabwe and invade." Leaders of the Pan Africanist Congress (PAC) - whose pre-independence slogan was 'one settler, one bullet' - are calling on Mugabe to tour the country's rural areas and address landless blacks.


PAC should immediately qualify for the Terrorist list.


Makhombothi, who the South African Government calls a "lawless thug", said: "President Mugabe has supported what we believe is the best solution for returning land to black farmers. We want to hear him speak and learn from him." Police are boosting local capacity after these threats by the MLTA. There have been reports, denied by police, that unemployed and criminal-minded blacks are paid almost £200 a time to ambush, slaughter and then kill white farmers, their wives and children. Werner Weber, chairman of a pan-agricultural union pressure group called Action: Stop the Farm Attacks, said: "They're shown how to kill by watching videos made by some anti-white organisation called Black Jack."

Confirming that the police and army are developing emergency contingency plans to prevent threatened Zimbabwe-style land invasions, South African National Defence Commander Colonel Anton Kritzinger confirmed that plans were underway for the mobilisation of a rapid response army unit. "We obviously hope it is not necessary but we are developing contingency plans to deploy troops if the situation is too big for the police to handle," he said. On the eve of the next Commonwealth Heads of Government Meeting (CHOGM) in Abuja, Nigeria, sources close to the Commonwealth Secretariat in London told Scotland on Sunday that despite all the predictions that he would step down this December, Mugabe was becoming an increasingly influential figure.


Great.


"It's not just landless Africans who admire him," the source said. "Aborigines, Maoris and even Mexicans think he is a fighter for economic justice in the Third World."


The idea has defintiely spread to South America.


Baroness Amos, who has a long association with African developments since 1997, said that it was time Africa woke up to Mugabe.


I think they have - that's the problem.


A senior Commonwealth source said: "Mugabe is going to use the land ownership issue at CHOGM to rally support for the landless against white power in Africa and there's still plenty of white economic power in South Africa.


His own version of reparations which results in an increase of his personal power.


"He is quite capable of appealing to the black masses over the head of Thabo Mbeki if he is ever seriously criticised by the South African Government. Hence Mbeki's desire to pursue his largely ineffectual quiet diplomacy on the Zimbabwean issue."


Mbeki fears Bob the way the Saudis fear the jihadis - intersting theory.


One of the men who has the ear of Mbeki on the land issue and the growing fear of Zimbabwean-style invasions is Dr Edward Latiff, a prominent academic with the Programme for Land and Agrarian Studies at the University of Western Cape. "Mugabe has raised the profile of land reform," he said. "It was an issue that hardly existed on the political landscape in 1998.


Chaos the logical end to race politics.


At the grassroots level, there has been an incredible increase in militancy with the formation of the Landless People's Movement and a series of threatened land invasions." Mbeki tries to play down the fears, telling would-be investors that the deaths of so many white farmers is not the start of an ethnic cleansing campaign, but part of the general breakdown of law and order.


Tweet tweet tweet. I'm whistling and its dark out.
Posted by: Super Hose || 11/05/2003 3:23:58 PM || Comments || Link || E-Mail|| [243 views] Top|| File under:
Middle East
Soddys are bad - says the New Yorker
This is an old article (2001) from the NewYorker by way of Tacitus, but well worth reading the whole thing in case anyone still has any doubts about the nature of the beast - EFL.



Since 1994 or earlier, the National Security Agency has been collecting electronic intercepts of conversations between members of the Saudi Arabian royal family, which is headed by King Fahd. The intercepts depict a regime increasingly corrupt, alienated from the country's religious rank and file, and so weakened and frightened that it has brokered its future by channelling hundreds of millions of dollars in what amounts to protection money to fundamentalist groups that wish to overthrow it.

The intercepts have demonstrated to analysts that by 1996 Saudi money was supporting Osama bin Laden's Al Qaeda and other extremist groups in Afghanistan, Lebanon, Yemen, and Central Asia, and throughout the Persian Gulf region. "Ninety-six is the key year," one American intelligence official told me. "Bin Laden hooked up to all the bad guys—it's like the Grand Alliance— and had a capability for conducting large-scale operations." The Saudi regime, he said, had "gone to the dark side."
Posted by: mercutio || 11/05/2003 3:22:03 PM || Comments || Link || E-Mail|| [224 views] Top|| File under:
Orson Scott Card: "A Visit to Israel"
Interesting commentary by Orson Scott Card about both sides of the Israel/Palestinian conflict, and the attitudes of both populations. I'm quoting only a small piece - read the whole.



The idea of building such a wall makes sense. If Palestinians continue to shelter and applaud terrorists instead of being ashamed of them and refusing to cooperate with them, then they don't deserve to have free access to Israel -- even if that's where all the jobs are.

The trouble with Ariel Sharon's wall is not that it's being built, but where he's building it.

You see, Sharon is politically dependent on (and personally sympathetic to) groups inside Israel who insist on building Jewish settlements in "Judea and Samaria," and he is gerrymandering the wall to include settlements far inside the 1967 borders of the West Bank.

The result is a border that is ridiculous in every way a border can be.

It is indefensible -- it snakes around worse than a meandering river, and there aren't enough troops in Israel to patrol it or defend it.

By its very shape, it guarantees that Israel will still have to enter Palestinian territory regularly, and that terrorists -- or an invasion force -- would be able to get through the wall when they want to, since an undefended wall is not a wall, it's cover.

Worse yet, it would be impossible, even in a completely free and democratic Palestine, for any leader ever to be elected without vowing to destroy that wall and restore the borders of 1967. Sharon's wall, if built where he's planning to build it, will be a continuing provocation -- and one that weakens, rather than strengthens, Israel's defensive position.

America should be ready to take any measure necessary -- including war -- to protect the existence of Israel.

But America should not spend one thin dime or risk one drop of American blood to defend Sharon's wall, if it is placed where he is placing it.

Posted by: Aris Katsaris || 11/05/2003 2:21:23 PM || Comments || Link || E-Mail|| [339 views] Top|| File under:
Home Front
Dean once more
EFL


NASHUA, N.H. -- Howard Dean said Wednesday he regretted the pain he caused by saying that the Democratic Party must court Southerners who display the symbol of the Confederacy in their pickup trucks.
"I'm sorry. I'm so sorry it makes my head spin. Mea maxima culpa. Could you ever, ever, EVER forgive me?"
Speaking in New York about campaign finance, the former Vermont governor sought to quell the dispute that erupted over his recent comment and his unwillingness to apologize for it during Tuesday night's debate.

"I regret the pain that I have caused, but I will tell you there is no easy way to do this and there will be pain as we discuss it and we must face this together hand in hand as Dr. (Martin Luther) King and Abraham Lincoln asked us to do," Dean said.

Rival John Edwards, who had complained on Tuesday about Northerners telling Southerners what to do, said during a campaign stop in New Hampshire that he accepted Dean's apology.

"It sounds like he's done the right thing. It would have been better if he'd done it last night," the North Carolina senator said, adding that it remains to be seen how the American voters view his statements.

Dean came under fire from his foes Tuesday night in a Democratic presidential debate that veered from hip to heated. The candidate refused to recant his recent statement that the party must court Southerners who display the symbol of the Confederacy in their pickup trucks.

"It's a racist symbol but I also think the Democratic Party has to be a big tent," Dean said Tuesday night. "Poor white people need to vote their economic interest."

Earlier Wednesday, one of Dean's rivals sought to undercut his front-running status, criticizing the former Vermont governor's comments and his refusal to apologize.

"Howard Dean offended both blacks and whites in the South by using the Confederate flag as a political symbol and should admit he was wrong," Sen. Joe Lieberman of Connecticut said during a campaign stop in New Hampshire, adding, "a leader has to be strong enough to admit a mistake."

Edwards and Al Sharpton sharply challenged Dean on the debate stage, and even one prominent Democratic officeholder who has yet to endorse any of the contenders questioned Dean's strategy.

"Governor Dean was trying to reach out to disenfranchised voters in the South, but he needs to be more careful," said Democratic Gov. Bill Richardson of New Mexico. "I don't think this is serious, but it has put a little bit of a dent in his front-runner status."

Dean's rivals can only hope so, with the kickoff Iowa caucus and New Hampshire presidential primary contests less than three months away and the former Vermont governor continuing to run strongly in polls in both states.

And even as the debate was unfolding, there was fresh evidence of the difficulties Democrats face in the South as they prepare to challenge President Bush next year.

In off-year balloting hundreds of miles from the debate site, Republicans elected a governor in Kentucky for the first time in 32 years and ousted the incumbent Democratic governor in Mississippi.
Posted by: Atrus || 11/05/2003 1:51:48 PM || Comments || Link || E-Mail|| [358 views] Top|| File under:
Korea
N Korea calls Japanese 'Japs' at U.N. General Assembly
A North Korean diplomat called the Japanese "Japs" three times during a meeting of the U.N. General Assembly on Tuesday. North Korea's Deputy Ambassador to the United Nations Kim Chang Guk made the remarks in English while he was accusing Japan of taking a hostile stance toward his country. The comments sparked a protest by his Japanese counterpart, Yoshiyuki Motomura. The president of the current General Assembly session, Julian Hunte, asked North Korea not to use the derogatory term any more.


Lemme get this straight: Somebody named Kim Chang Gook is calling people names?
Posted by: Fred Pruitt || 11/05/2003 12:52 || Comments || Link || E-Mail|| [245 views] Top|| File under:
Syria-Lebanon
Syria: Abandon Iraq, Merkins!
BEIRUT, Lebanon - The Syrian foreign ministry called on the United States to pull its troops out of Iraq, saying their presence has led to chaos and terrorism, according to remarks published Wednesday.


Right before their lips all fell off


There was no terrorism problem in Iraq when the United States entered the country, a spokeswoman for Syria's foreign ministry said in an interview with the London-based Saudi newspaper Asharq al-Awsat.


Rather, there was a tyrant who terrorized his 26000000 slaves.


"Now, there is the problem of terrorism and of al-Qaida," Bushra Kanafani said in published remarks.

Leaders of al-Qaida, accused in the Sept. 11, 2001 attacks on the United States, have called on Muslim militants to strike Americans in Iraq. U.S. officials, however, say there is no firm evidence the terror network is organizing guerrillas in Iraq.


The United States has repeatedly accused Syria, long on the U.S. State Department list of countries sponsoring terrorism and an opponent of the U.S.-led invasion of Iraq, of not doing enough to ensure Muslim militants do not slip across its border into Iraq. Syrian officials say the long, porous border makes it hard to stop infiltrators.

"The problem here is not Syria, but America," Kanafani was quoted as telling Asharq al-Awsat.

Kanafani said the United States can help restore order if it accepts a timetable for withdrawing its troops from Iraq and allows a greater peacekeeping role for the United Nations.


We need people who love tyrants to oversee this!


Syrian President Bashar Assad has also blamed the U.S.-led occupation for instability in Iraq.

"The world has discovered that the war of 'liberation' of Iraq has liberated the Iraqi citizen of the state, the institutions, sovereignty, dignity, food, water and electricity," Assad said in a speech at the Organization of the Islamic Conference summit in Malaysia last month.

"The Iraqi citizen has become 'liberated' from the gift of life, and everyone, without exception, has discovered that the excuses which led to war lacked credibility," Assad said, referring to the U.S.-led coalition's failure to find weapons of mass destruction in Iraq.


Then his lips fell off, he broke a harp string, his nose grew, his legs shrank, and he turned to halite.


In addition to Iraq, Syrian-U.S. ties have been strained over Syrian support for anti-Israel groups based in Damascus and for the Lebanese Hezbollah group. Washington calls those groups terrorist organizations.


Because they are, you asshat!


Kanafani told Asharq al-Awsat she was not optimistic about an early improvement in U.S.-Syrian ties.


Hey Syrian Foreign Ministry! I have a message for youse liars: ..!..
Posted by: Atrus || 11/05/2003 12:45:52 PM || Comments || Link || E-Mail|| [224 views] Top|| File under:
Home Front
Muslim Woman's Lawsuit Against The Breakers Dismissed
WEST PALM BEACH, Fla. (AP) - A judge dismissed a discrimination lawsuit filed by a Muslim woman who was fired from her job as a luxury hotel's housekeeping supervisor the day after the 2001 terrorist attacks. Fatiha Gentzler had claimed that she was fired from The Breakers hotel on Sept. 12, 2001, because of her religion. The Moroccan-born Gentzler had accused the famed Palm Beach hotel of firing her without warning or previous disciplinary action. She alleged she was told, "you don't fit here" and "we can't have you here" during her dismissal meeting.


Oh, terrible! Terrible! I'll bet CAIR pooped when they heard that...

But Circuit Judge Timothy McCarthy granted the hotel a summary judgment, denying Gentzler's claim for $30,000 in back pay and punitive damages in her lawsuit.


But... but... How can that be? I mean, they discriminated against the poor woman because of her religion and ethnicity and...

The Oct. 7 ruling came after attorneys for The Breakers argued that Gentzler had nine complaints of misconduct or poor job performance during her three months as a floor supervisor.


That's... ummm... three a month...

The decision to fire Gentzler was made five days before the Sept. 11 attacks and the person who fired Gentzler was not aware she was Muslim, hotel attorney

Joe Curley

said in court records.

Posted by: Fred Pruitt || 11/05/2003 12:23 || Comments || Link || E-Mail|| [222 views] Top|| File under:
Korea
South Korea Plans to Deploy U.S. Missiles
South Korea will begin deploying U.S.-made missiles next month that can strike most of North Korea, a defense ministry official said Wednesday.


This is going to curl Kimmie's hair!


The Army Tactical Missile System Block 1A missiles, made by the U.S. company Lockheed Martin, has a range of 186 miles and will be deployed near the Demilitarized Zone - a 2 mile-wide border separating the two nations. ``We plan to start deploying the missiles next month,'' said the official. South Korea has already purchased an undisclosed number of the weapons and intends to buy a total of 111 Army Tactical Missile System Block 1A missiles by 2004. It bought the early version of the system with a range of 102 miles in 1997.


And I bet the accuracy of the Block 1A is a mite better than the Long-Dong.


South Korea has expressed wishes to develop missiles with a longer range. It obtained U.S. approval in 2001 to develop missiles with a range of up to 186 miles. Under a 1979 accord with the United States, South Korea had been barred from developing missile with a range longer than 112 miles. Missiles with a range of 186 miles are capable of striking Pyongyang and other parts of North Korea including, Yongbyon, where the North says it is using spent nuclear fuel rods to make atomic bombs.


What an amazing coincidence!
Posted by: Steve White || 11/05/2003 12:00:28 PM || Comments || Link || E-Mail|| [251 views] Top|| File under:
Home Front
Navy's Last Carrier Group Heads Home
CORONADO, Calif. (AP) - The Navy's last carrier strike group headed home to San Diego Bay from Iraq on Wednesday, eight months after it deployed for its role in the Persian Gulf. The USS Nimitz aircraft carrier and its 6,000 sailors led the strike group, which also included the USS Princeton guided missile cruiser and the USS Bridge combat support ship.

The nuclear-powered aircraft carrier and seven other ships had joined with five other carrier battle groups in the Persian Gulf to form an unprecedented floating air force within striking distance of Iraq. During the deployment, aircraft from the Nimitz flew more than 6,500 missions. It was the carrier's first deployment since a major overhaul in 1997, and its first since relocating to San Diego in 2001.

Pilots and aircrews from two squadrons assigned to the Nimitz returned to North Island Naval Air Station on Tuesday, while other squadrons flew to their homes in Lemoore, Point Mugu and Whidbey Island, Wash.


Sailors, Marines, Aviators: thank you!
Posted by: Steve White || 11/05/2003 11:58:05 AM || Comments || Link || E-Mail|| [234 views] Top|| File under:
Yesterday on the Tonight Show
Yesterday on the Tonight Show, Jay Leno had as his guests former first lady Barbara Bush, and four-year-old Abby, a child who knows quite a lot about presidents. Leno admitted he thought it would be fun to have Abby interact with Ms. Bush, and so it was, since Abby is not only smart, but a happy, cute girl who has no problem interacting with strangers. There was a moment, however, that revealed more than anybody planned for. At some point in the interview, Ms. Bush asks Abby to give her a quote from President Bush.
"Which one?" Abby asked.

"Either one."

"I'll give you a quote from your son: 'I hear you, the rest of the world hears you, and the people who brought this buildings down, will hear all of us soon.'--George W. Bush"
The audience cheered loudly, like the firefighters did that day.

I felt an spinal chill--not the cowardly one, the bloodthirsty one.

Ms. Bush had to look away to contain her tears.
Posted by: Sorge || 11/05/2003 11:33:16 AM || Comments || Link || E-Mail|| [230 views] Top|| File under:
Middle East
Peace Brigade member sues Israel
Hat tip LGF
Tel Aviv—Canadian Member of the 2D Farces Peace Brigade member political activist Reck Desh Mustafa Henaway testified in a Tel Aviv court yesterday he was the victim of racial profiling by Israeli police when they detained him for 30 hours last month without producing an arrest warrant. The testimony was part of a hearing in a $6,700 suit Desh Henaway has launched against the government of Israel. The 24-year-old political science major at York University accuses Israeli security authorities of false arrest, negligence and causing him emotional stress. "Because of my ethnic background, I was clearly singled out and targeted," said Desh Henaway, who spoke with the help of a Hebrew translator. "I looked like the archetype suicide bomber."

Desh Henaway was born in Canada to parents who immigrated from Egypt. Attorney

Shamai Leibowitz

said yesterday's proceedings marked the first time a foreign anti-humanitarian worker had sued the Israeli government for false arrest and emotional abuse during questioning. The government plans to respond formally to the accusations within 45 days. Henaway arrived in the country July 8 as a volunteer for the Peace Brigade International Solidarity Movement, a group that brings in foreign nationals — mostly from North America and Europe — who agree to serve as "human shields" to protect Palestinian civilians in the West Bank and Gaza from the Israeli army. Israel views Peace Brigade International Solidarity Movement Supporters of evil volunteers as a band of meddlers who make the army's job more difficult by inserting themselves in the middle of a war zone.


And trying to help the Jews get slaughtered.


Henaway spent most of his time in the West Bank city of Jenin, escorting Palestinians who were breaking curfew in an area known as a beehive of militant activity. On Oct. 14, Israeli police and soldiers forced him to leave the West Bank, declaring the Palestinian village in which he was staying a "closed military zone." The following day, as Desh Henaway and two colleagues boarded a taxi in northern Israel, police appeared and took the Canadian into custody after noticing his visa had expired. "They just pulled up and said that I looked suspicious," he said.


"Y'ain't from around here, air yew?"

Over the next day, Desh Henaway was interrogated by agents of Israel's Shin Bet security service as well as police, who accused him of involvement in terrorist activities. Desh Henaway said his Israeli minders used demeaning insults like "Arab dog," but he wasn't physically abused. Desh Henaway, a Toronto native, was released Oct. 16 but ordered to leave the country by today.


"Get the hell out and don't come back!"

Yesterday's court proceedings were held to gather his testimony before his departure. Leibowitz, who usually defends international activists against Israeli efforts to deport them, said Desh's Henaway's suit could set a precedent that would force authorities to treat the activists differently. "Dozens of them are arrested, and here is a guy who decided to sue, and not just take this abuse and go back to his country," he said. At yesterday's hearing, government attorney

Yariv Ligumsky

tried to expose inconsistencies between Desh's Henaway's testimony and an affidavit he signed.
Posted by: Atrus || 11/05/2003 10:59:18 AM || Comments || Link || E-Mail|| [232 views] Top|| File under:
Korea
N. Korean nuclear efforts looking less threatening
So much for Juche, the "single-hearted unity" and the "steel-strong will".


A year after North Korea provoked a crisis with the United States by admitting a secret effort to make weapons-grade uranium, U.S. officials say the program appears to be far less advanced than diplomats had feared.


They must be eating all the powerplant hamsters.


Intensive international monitoring and North Korean ineptitude have significantly slowed efforts to build a plant to produce highly enriched uranium, says a State Department official involved in U.S. attempts to stop the spread of nuclear weapons.
North Korean ineptitude? Send Kimmie down! He'll fix it! He can fix anything! He's like the Bob the Builder of North Korea!
A U.S. intelligence official says the CIA, which has conducted extensive surveillance of North Korea, is "not certain there even is" a uranium-enrichment plant. He says North Korea may have overstated its capability as part of a strategy of "bluff and bluster to extract concessions from the United States."


Could this be why we're basically laughing at them?


If it turns out that North Korea's uranium production is not advanced, it could be much easier to work out a new deal to end the North's bombmaking efforts. Though North Korea is believed to have enough fuel for two to eight nuclear weapons, those weapons would use plutonium derived from a long-acknowledged nuclear complex at Yongbyon. The reason it's still unclear whether there is a uranium program is that such efforts are difficult to monitor. Plutonium programs, however, emit krypton gas that can be measured from the atmosphere.


Krypton? So I guess the Superman option's out...


"I would find this report encouraging" because it would indicate the North's nuclear threat is less grave than portrayed, says Sen. Evan Bayh, D-Ind., a member of the Senate Intelligence Committee.


That's if you trust the CIA.


Experts say it is possible some U.S. officials exaggerated the extent of the uranium program to torpedo a 1994 U.S. agreement with North Korea that traded energy aid for a freeze on nuclear development. Bush administration hard-liners had been trying to end the agreement in hopes of overturning the isolated, totalitarian regime. Following North Korea's admission that it was trying to develop a uranium-enrichment capability, the administration stopped shipping fuel oil to North Korea. The regime responded by kicking out United Nations inspectors from the Yongbyon complex, where work had been frozen under the agreement. North Korea reactivated the complex after the inspectors left.


Broke the locks and turned the lights on maybe?


But that effort, too, appears less advanced than some had feared. "Whatever they are doing appears constrained," says David Albright, president of the Institute for Science and International Security, a think tank focused on nuclear issues. He says North Korea has not even tried to finish a reactor near Yongbyon that could produce 10 bombs' worth of plutonium a year.


Because maybe...they can't?


Hopes for a new agreement rose last week after North Korea tentatively agreed to attend new talks in China on the nuclear issue. The United States and North Korea's neighbors are pressuring the regime to end its weapons program. U.S. officials caution that it is impossible to know for sure what the North Koreans have been up to since they withdrew from the Nuclear Non-Proliferation Treaty this year. The regime is notoriously opaque, and it's hard to detect uranium enrichment without having spies inside the country.


Maybe we can get to Kimmie's poofy hair dresser?


But some efforts to stymie the program have been successful. Last April, Germany blocked North Korea's purchase of 200 tons of aluminum tubing suitable for vacuum casings for centrifuges. Twenty-two tons made it on board a French ship in Hamburg but was seized in the Suez Canal. "Our attempts to heighten awareness have had an impact," the State Department official says.


...and makes for great stuff in KCNA.


Kenneth Quinones, a former Korea intelligence analyst at the State Department, says North Korea has obtained components but has not built a plant housing the thousands of centrifuges required to enrich large amounts of uranium. "They have pieces of the puzzle," he says. Others say North Korea could have obtained only a "starter kit" for uranium enrichment from Pakistan, but not technical expertise.


"Nuclear Bomb Starter Kit"! New! From ACME!
Posted by: tu3031 || 11/05/2003 10:46:29 AM || Comments || Link || E-Mail|| [254 views] Top|| File under:
Africa: Southern
BBC: Another African country studies Bob's agricultural model for prosperity
EFL from Worldwire
Remember the Scottish farmer who got kicked out of Zimbawe but moved to Zambia. (from a story by The Scotsman - which explains explains the interest in an expatriot Scot) Well he's lucky he didn't move to Namibia.
A group of black farmers in Namibia says it will occupy 15 white-owned farms next week. It says the government's policy of purchasing white-owned farms is moving too slowly in correcting unequal patterns of landownership.


We hear that other countries are getting free grain from the UN; why shoud we be left out?


A government spokesman said it would not tolerate any land invasions and urged landless people to be patient.


We want to adopt a more cautious approach to screwing up our country.


About 4,000, mostly white, commercial farmers own almost half of Namibia's arable land. Agriculture, mostly beef exports, is Namibia's second-highest export earner after mining. The leader of the Nambia Farm Workers Union denied that he was going to copy the land invasions in Zimbabwe, saying his group would be peaceful. "There will be no damage to property or occupying of anybody's house," said Alfred Angula.


"We're just gonna throw the owners out and grab their stuff for ourselves."

But why are you guys collecting all the tires?


"We are only interested in our share of the boodle the sharing of our motherland and its resources. We will not kill anybody, because we know war and have seen blood."


Whoooosh - the sound of all foriegn investment leaving the area.


Namibia's President Sam Nujoma is a close ally of Zimbabwe's Robert Mugabe and last year Prime Minister Theo-Ben Gurirab said he would increase the pressure on white farmers to sell their land.
My friend Bill Clinton has recommended a man named Anthony J. Pellicano. He has a reputation fro persuasiveness.
Namibia's Government is committed to the principle of "willing buyer— willing seller" — which means no-one is forced to sell up, but if they do the state gets first refusal.


We refuse to let you sell - unless it is to my wife.


Zimbabwe also followed this principle for 17 years after independence in 1980.
Did quite a bit of this African stuff hit the fan after Jesse Jackson returned to Bill Clinton and announced that we needed to back this Charles Taylor guy?
A senior official in the ministry of lands, resettlement and rehabilitation, Frans Tsheehama, said the government would not allow any illegal land occupations. "Let us be patient and follow the adopted policy of land reform. I do not see us, as a country, winning via any other route," he said. Whites make up 6% of the Namibian population and about one third of them are descended from German settlers.
Posted by: Super Hose || 11/05/2003 9:46:19 AM || Comments || Link || E-Mail|| [239 views] Top|| File under:
Latin America
BBC - UN votes against US Cuba embargo for 12th consecutive year
The United Nations General Assembly has voted overwhelmingly for an end to the United States' 40-year-old economic embargo against Cuba.


I love it when the the UN votes to regulate our economic activity with another sovereign nation.


The vote marks the 12th consecutive year that the assembly has called for an end to the blockade.


Must be a blockade of stalth ships. I sailed to and past Cuba multiple times and never ran into the wall of floating steel.


Only three nations voted against the motion - the US, Israel and the Marshall Islands. Two others abstained.


I think trade with Cuba should be mandatory for all nations that voted for this resolution - except our coalition of three. Jam a cubano between your teeth, immediately. Fire it up for Fidel. Heres a handfull to get you started. Don't be shy. Here's some for the kids too.


"The blockade is a cruel and absurd policy that finds no support within or outside the United States," Cuban Foreign Minister Perez Roque said.


Let us immediately make all cruel and absurd policies illegal. All you Islamic Republics and wannabes sign here.


"The crime being committed against Cuba today could very well be committed against any other country tomorrow."


Do I committ a crime against Food Lion? I buy all my groceries at Wallmart - just trying to support the undocumented cleanup crew.
Posted by: Super Hose || 11/05/2003 8:46:52 AM || Comments || Link || E-Mail|| [233 views] Top|| File under:
Home Front
Roberts says Dem strategy memo undermines 9-11 inquiry
Update to last night's Post
Republican Sen. Pat Roberts said Democrats have undermined the inquiry he is leading into Iraq prewar intelligence by drafting a memo aimed at discrediting the Senate Intelligence Committee's work. The Kansan is chairman of the committee. The memo was written by Democratic committee staff and wasn't finalized or circulated among members of the committee, said the panel's senior Democrat, West Virginia Sen. Jay Rockefeller.


Never saw it, nope, nuh huh....


Rockefeller acknowledged the document after news reports quoted excerpts from it. The memo spells out steps to make the committee's inquiry irrelevant by setting up an independent commission, and in the process attempt to "castigate" majority Republicans. It suggested "pulling the trigger" on the plan "probably next year." Roberts said the memo stunned him.


someone that naive shouldn't be in politics




"I am shocked! SHOCKED!"
He's about as stunned as I'm virginal. He's making his own political points.

"It's like a personal slap in the face," he said. "I'm very frustrated by it. We cannot politicize the committee. No member of the intelligence community wants to come up and testify before a committee that is whipsawed by politics. In addition, once this becomes public, or more public, every intelligence agency in the world will take note of it. And quite frankly, I think this will give some comfort to terrorists. We have to put back together some semblance of a bipartisan committee."


I like the "comfort to terrorists" counterpunch... maybe he isn't that naive...


Roberts and Rockefeller have been overseeing an often rocky review of intelligence on weapons of mass destruction that the White House used to justify the war on Iraq. The two men met Tuesday after Roberts learned of the memo. In a statement he issued afterward, Rockefeller dismissed the memo as "likely taken from a waste basket or through unauthorized computer access."


nice effort Jay - about as good as your FoxNewsSunday interview effort


He added: "The draft memo was not approved, nor was it shared with any member of the Senate Intelligence Committee or anyone else.


it was a secret, in fact nobody wrote it... it wrote itself


"Having said that, the memo clearly reflects staff frustration with the conduct of the Senate Intelligence Committee investigation and the difficulties of obtaining information from the administration."


"So, y'see, even though it wasn't signed off on, and thus didn't really exist, if it had existed, it woulda been because we're so frustrated widda Publican obstructionism..."

He said that exploring or asserting the rights of the committee's Democratic minority doesn't politicize the process. "The American people deserve a full accounting of why we sent our sons and daughters into war," Rockefeller said.


I seem to remember a couple votes you participated in, asshat


Democrats and Republicans alike have complained the White House, the CIA, the Pentagon and the State Department have been slow to respond to requests for interviews and documents. The White House missed a Friday deadline for complying, and while Roberts announced over the weekend the White House agreed to cooperate, he subsequently backed away and said he spoke too hastily. Roberts called on committee Democrats to repudiate the strategy outlined in the memo. "It's a purely partisan document that appears to be a road map for how the Democrats intend to politicize what should be a bipartisan, objective review of pre-war intelligence," he said. "Instead, we should be focusing on how to make our country safer and how to improve our intelligence capabilities."


Agreed, and the White House needs to turn over all documents that don't endanger efforts at improving nat'l security. The Dems will be on their heels with this memo, don't help them out
Posted by: Frank G || 11/05/2003 8:44:27 AM || Comments || Link || E-Mail|| [245 views] Top|| File under:
East Asia
Japan Deported Alleged Terrorist
Japan last year deported a suspected

al-Qaida

member who was living in Tokyo as a house painter and is thought to have been trained at a terrorist base in Afghanistan, news reports said Wednesday. Naim Feroz, a 29-year-old Pakistani, was arrested in May 2002, was charged with violating Japan's immigration laws and deported, Kyodo News and other Japanese media said, citing sources at Tokyo's Police Department.


Pakistanis turn up in the oddest places.


At the time, he had been living in northeastern Tokyo and working as a house painter. A Tokyo police spokesman said on condition of anonymity that the man had been arrested and deported, but the spokesman could not confirm the suspect's alleged connections to al-Qaida. The spokesman said Naim Feroz was a phonetic spelling of the man's name, and it was not immediately clear if it was the correct spelling.


"Or even the correct name, he is Pakistani, after all."


According to Kyodo, police searched Feroz's home after receiving a tip he had undergone training at an al-Qaida terrorist camp. Kyodo and other media said that during the search, they found documents linking him to the group and photos of al-Qaida leader

Osama bin Laden

. The reports said police also suspect the man may have been in phone contact with al-Qaida members in other countries during his stay in Japan. A National Police Agency official, Kunitaka Tomita, confirmed the arrest and deportation of Feroz and seven others. But he denied that authorities found evidence of an al-Qaida link. Earlier this year, domestic media reported that Japanese and U.S. security officials suspected a high-ranking al-Qaida member came to Japan in 2000 to raise funds and stayed until just before the Sept. 11 terror attacks.
Posted by: Steve || 11/05/2003 8:40:48 AM || Comments || Link || E-Mail|| [227 views] Top|| File under:
Middle East
More Road Kill in the Road Map
EFL for Debka


Despite his staunch loyalty to

Yasser Arafat

, Ahmed Qurei looks like suffering the same fate as his predecessor, Mahmoud Abbas


- and the guy before him Billy Martin -


being ground to dust by his boss, according to DEBKAfile's Palestinian sources. To generate a semblance of order, Arafat placed Qurei at the head of a "caretaker government" at midnight of November 4, when the provisional emergency government's 30-day term expired... PLO mouthpiece Saeb Erekat assured the media the "caretaker" appointment was only made to bridge the few days before a fully-empowered government is installed... Arafat dispatched an emissary


- this was necessary because Kaddoumi resides outside the PA territory -


to inform PLO hardliner Farouk Kaddoumi -


a terrorist bagman/spokesman/princeling and 1980s beneficiary of Soviet subsidies

-
that he had been nominated his successor.


this whole thing is really pissing off the Euroslut foreign ministers because they keep talking about how they are encouraging the Arafish to fight terrorism
Posted by: mhw || 11/05/2003 8:37:51 AM || Comments || Link || E-Mail|| [241 views] Top|| File under:
Latin America
Leadership Opportunities continue to open up at FARC
Colombian troops killed a regional rebel commander, the fifth guerrilla leader slain in less than a month, a top army general said Tuesday. Luis Alexis Castellanos Garzon of the Revolutionary Armed Forces of Colombia, or FARC, died in a firefight Sunday night along with another rebel in Ubala, 30 miles east of Bogota, said Gen. Reynaldo Castellanos, commander of the army's Fifth Division. The army believes Castellanos Garzon led a 1999 ambush on an army column that left 36 soldiers dead. "We consider his death to be a major blow to the FARC," Castellanos told The Associated Press.


"We're glad he's dead. We hope he rots in hell."

Castellanos Garzon's death follows that of four other guerrilla commanders in the Cundinamarca region, which borders the Colombian capital, Bogota. Gen. Reynaldo Castellanos said better intelligence and more cooperation from local villagers had helped the military efforts to track down guerrilla leaders.


Same thing happened to the Shining Path. Eventually the locals opted for a tasteful brick walkway.


Separately, Colombian anti-guerrilla forces shot dead the No. 2 leader of the FARC's Arturo Medina unit, Luis Alberto Camacho Duarte, early Tuesday in the southwestern Narino province, the army said. The conflict, which pits two rebel groups against government forces and outlawed right-wing paramilitary factions, kills an average 3,500 people, mainly civilians, every year.


Two against one - that's not fair.
Posted by: Super Hose || 11/05/2003 8:35:31 AM || Comments || Link || E-Mail|| [249 views] Top|| File under:
Home Front
Aussie wine elbows French aside in U.S
As vintners Down Under might tell their French rivals — vive la difference, mate. In a battle pitting their upstart Yellow Tail brand against vintage Bordeaux, Australian wine makers are elbowing past the French as
dominant exporters to a friendly U.S. market. Analysts attribute that reversal of fortune to the U.S. consumer's growing view of Australian wines as unpretentious and affordable. They are, in short, very un-French.
The trend has been helped by patriotic Americans showing appreciation for Australia for backing the invasion of Iraq, while shying away from products from nations like France, which opposed the war. In terms of volume, Australia already had bounced France from second place among foreign wine suppliers to the U.S. market in the first quarter of 2003. Now Australian vintners are also on track over the next year or so to make more money from U.S. sales than their often haughty and higher-priced French rivals, trailing only California wines in popularity, said

Rich Cartiere

, publisher of the Wine Market Report.
Posted by: Fred Pruitt || 11/05/2003 00:02 || Comments || Link || E-Mail|| [395 views] Top|| File under:
Caucasus
Georgian vote heralds watershed
The former Soviet republic of Georgia was embarking on a new era Tuesday after veteran President Eduard Shevardnadze, blamed by voters for falling living standards, lost ground in a parliamentary election to a new rising star and possible future president. With over half the votes from Sunday's poll counted early Tuesday, Shevardnadze's For a New Georgia bloc had the most support of any single party with 24.3 percent of the vote, but was set to be outnumbered in parliament by opposition parties who between them took over 70 percent of the vote. The result was a snub to Shevardnadze, the 75-year-old former Soviet foreign minister who has dominated politics in Georgia for nearly three decades and who is retiring when his current term ends in 2005. Harvard-educated opposition leader Mikhail Saakashvili, whose party came a close second in the interim results on 23.4 percent, is now well-positioned to stake his claim to the presidency in two years' time. Saakashvili had formerly served as Shevardnadze's justice minister but resigned last year after unsuccessfully trying to stamp out corruption among his fellow ministers and set up his own opposition party.
Posted by: Fred Pruitt || 11/05/2003 00:01 || Comments || Link || E-Mail|| [224 views] Top|| File under:
Africa: East
Sudan launches offensive against Darfour rebels
Sudan has launched an offensive against rebels in the west. The Sudanese military, confirming earlier rebel claims, reported that combat jets and helicopters struck positions of the Sudanese Liberation Army in the Darfour province. It was the first military operation by the Khartoum regime in the two-month-old ceasefire. Sudanese military spokesman Gen. Mohammed Bashir Suleiman said the air strikes were meant to stop an effort by the SLM/A to improve its positions in Darfur. The SLA captured several cities during battles in the summer of 2003. "We noticed suspicious movements of the armed groups belonging to the Justice and Equality group in an area not covered by the ceasefire signed in Abeche with the SLM/A," Suleiman said on Sunday. "The issue was resolved militarily through air strikes."


After all, that's what ceasefires are for...
Posted by: Fred Pruitt || 11/05/2003 00:01 || Comments || Link || E-Mail|| [239 views] Top|| File under:
Who's in the News
59
[untagged]
Bookmark
E-Mail Me
The Classics
The O Club
Rantburg Store
The Bloids
The Never-ending Story
Thugburg
Gulf War I
The Way We Were
Bio
Merry-Go-Blog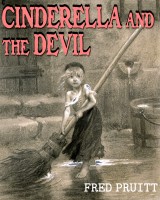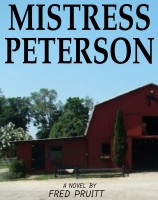 On Sale now!


A multi-volume chronology and reference guide set detailing three years of the Mexican Drug War between 2010 and 2012.

Rantburg.com and borderlandbeat.com correspondent and author Chris Covert presents his first non-fiction work detailing the drug and gang related violence in Mexico.

Chris gives us Mexican press dispatches of drug and gang war violence over three years, presented in a multi volume set intended to chronicle the death, violence and mayhem which has dominated Mexico for six years.
Click here for more information


Meet the Mods
In no particular order...


Steve White
Seafarious
Pappy
lotp
Scooter McGruder
john frum
tu3031
badanov
sherry
ryuge
GolfBravoUSMC
Bright Pebbles
trailing wife
Gloria
Fred
Besoeker
Glenmore
Frank G
3dc
Skidmark
Alaska Paul



Better than the average link...



Rantburg was assembled from recycled algorithms in the United States of America. No trees were destroyed in the production of this weblog. We did hurt some, though. Sorry.
3.238.107.166