Got another one!
FoxNews reports that the Brits have picked up a thug at Heathrow Airport in London who's on the al-Qaeda Most Wanted list...


No names, no details yet...
Posted by: Fred Pruitt || 11/24/2002 04:41 pm || Comments || Link || E-Mail|| [328 views] Top|| File under:
Afghanistan
Former Deputy Governor of Khost Province Arrested
Source: Jang.com.pk, Translated By Jihad Unspun
Former Deputy Governor of Khowst Province during the rule of Islamic Emirate of Afghanistan Abdullah Razzaq has been arrested in the town of Spin Boldak, near Pak-Afghan border. He is the only high ranking official that has been arrested by the American occupational forces (AOFs). He was betrayed by a hypocrite among the ranks of the former deputy governor, who told the deputy governor of his location for a petty price.


"Hey, infidels! What'll you gimme for this mullah?"
Posted by: Fred Pruitt || 11/24/2002 01:27 pm || Comments || Link || E-Mail|| [273 views] Top|| File under:
Iraqi Held In Plot To Kill Karzai Says Operation Was an ''Honor''
An Iraqi man with 18 pounds of explosives taped under his vest was arrested Friday, thwarting what intelligence police today said was a plot to assassinate either President Hamid Karzai or the defense minister, Mohammed Fahim. "He had been trained and assigned to carry out a suicide mission," Amrullah Salihi, spokesman for the National Directorate of Security, told journalists. "He had very clear links with the Taliban and some extremist Pakistani groups."
That would be Lashkar or Jaish, or one of their spin-offs...
It was impossible to confirm the charges of an assassination plot, but both Afghan officials have been targets of previous attacks. In September, a gunman opened fire at Karzai's car in the city of Kandahar, and the same day a powerful car bomb exploded in Kabul. In April a convoy carrying Fahim in the city of Jalalabad was attacked by rockets.


I'm trying to figure how all these Bad Guys, who have been working on this terrorism stuff for years, are such paragons of ineptitude. I guess the explanation is that the cannon fodder's burned quick, so that most of the button boys are kids on their first mission. Notice how many of them are 25 or under? I guess if you survive making your bones you can go on to become a cog in the terror machine...


Salihi would not say how police had learned about the man, whom he identified as a 22-year-old Iraqi Kurd...


See what I mean?...


named Bokan Akram Khorani. But he said the man had volunteered numerous details about himself and his alleged suicide mission after his arrest. At a news conference in a hotel ballroom, police displayed several plastic packages of explosives wrapped in black tape and attached to wires, which they said were found on Khorani when he was arrested in an affluent Kabul neighborhood. They also showed photographs of a tall, bearded man they said was Khorani.


I'm sure it was him. Why show a picture of somebody else? I notice that he also started not only blabbing, but bragging...


Salihi said the Iraqi man had been sent to assassinate Karzai on his return from a trip to the United States last week, but that he reached Kabul too late to ambush Karzai and switched to a plan to kill Fahim.


He was hanging around the mosque, telling all the bloods how dangerous he was...


The intelligence police official said Khorani had been "casing" the neighborhood where Fahim lived when he was captured, and that police had been watching him since he arrived in the capital from Pakistan several days ago. "He knew [Fahim's] movements in Kabul, which mosque he worshipped in and where he lived," Salihi said of the Iraqi man. He said the explosives found inside his clothing "could easily smash a car."


When you go bragging, even at a mosque, you never know who's gonna be listening, do you?


Salihi said Khorani had been trained in Pakistani Kashmir for the last four months before crossing the border into Afghanistan. He said Khorani had ties to three senior leaders of the former Taliban government who are now believed to be hiding in Pakistan, as well as to Pakistani extremist groups, which he did not name.


They're legislators, now...


Khorani "bluntly admitted what his task was and said it would be an honor to succeed in the operation," Salihi said. He said the foiled plot, along with the arrest three months ago of an Uzbek man with a car full of explosives in Kabul, "clearly demonstrates . . . that the fight against terrorism is not over." It was unclear why a putative attacker would interchangeably target Karzai and Fahim, who are ethnic and political rivals with little in common.


Maybe because they're in the same government, heading two of the factions that make up the bulk of the government?


However, since they are the two most important officials in the Afghan government, the assassination of either man could destabilize the country.


Yeah. That's what I mean...


Police did not say whether the Iraqi suspect was operating alone or with accomplices, but they said that at this point only he has been arrested. They said he will be turned over to judicial authorities after their investigation is completed.
Undoubtably he has lots of accomplices, most, but not all, of whom are back in Pakland.

FOLLOWUP: Seems there were some in the country, though...
Afghan defence ministry officials said on Friday that two Arabs were arrested in connection with the foiled attempt to kill Fahim, whose faction of the Northern Alliance forms the backbone of Karzai's U.S.-backed government.
Posted by: Fred Pruitt || 11/24/2002 01:28 pm || Comments || Link || E-Mail|| [328 views] Top|| File under:
East/Subsaharan Africa
Nigeria riot toll at 215...
The death toll from sectarian violence over the Miss World pageant in Nigeria rose to at least 215 — more than double previous estimates — a Red Cross official said Sunday. Emmanuel Ijewere, president of the Nigerian Red Cross, told The Associated Press the relief organization had counted 215 bodies on the streets and in mortuaries in Kaduna by late Saturday night. Previous estimates had put the death toll at about 100. About 500 people were injured and 4,500 lost their homes in Kaduna. At least 22 churches and eight mosques were destroyed in the rampage.


Did a right, proper Islamic job of it, didn't they?
Posted by: Fred Pruitt || 11/24/2002 01:28 pm || Comments || Link || E-Mail|| [746 views] Top|| File under:
Nigerian paper sacks author
The Nigerian newspaper This Day today sacked Isioma Daniel, author of an article on the Miss World beauty contest which sparked violent unrest. The announcement came in the latest of a string of front-page apologies for the piece.


We guessed that. It's the turbans. They make people craven...
Posted by: Fred Pruitt || 11/24/2002 07:38 pm || Comments || Link || E-Mail|| [288 views] Top|| File under:
Europe
5 Terror Suspects Held in France
French anti-terrorism police arrested five suspected Islamic militants from Algeria, including a man who escaped from a Dutch jail in June, officials said Sunday. The escapee, 25-year-old Redouane Daoud, and the four others were apprehended Friday and Saturday in Paris and its suburbs. The five are said to have ties to the Salafist Group for Call and Combat, a fundamentalist Islamic organization allegedly responsible for a series of deadly terror attacks in and outside Algeria. In June, Dutch officials said an Algerian terror suspect, then identified only as R.D., had escaped from prison in the southern Dutch town of Breda by climbing out of a window on a chain of blankets. Wim de Bruin, a spokesman for the Dutch national prosecutor's office, said Daoud was arrested on a tip from Dutch authorities. "We will seek his extradition. He is an important suspect," De Bruin said.


Make him sleep in a sleeping bag this time, dummy...


The five arrested in France are believed to have provided false identity papers to affiliates in north Africa.


So they're cogs in the support network. Give them some giggle juice and see what they know.
Posted by: Fred Pruitt || 11/24/2002 03:52 pm || Comments || Link || E-Mail|| [375 views] Top|| File under:
Home Front
White House defends FBI probe into Saudi links to 9/11
The White House on Saturday defended the FBI's handling of a diplomatically sensitive investigation into reports that Saudi Arabia provided money that helped support two of the Sept. 11 hijackers. In its defense of the FBI, the Bush administration also denied another contention of some lawmakers — that the bureau has not done enough to examine fully the financing of the 19 hijackers, 15 of whom were Saudi citizens.


If I was handling the investigation, that's where I'd have started. If they didn't, whoever's handling the investigation needs to think about a rewarding career in the fast food industry — they don't have any aptitude for intel, police work, or doing crossword puzzles.


Members of the House and Senate intelligence committees, which are conducting a joint inquiry into the Sept. 11 attacks, expressed misgivings about the FBI investigation. Lawmakers believe the bureau has not examined vigorously the prospect that the Saudi government might have given money to two men who provided financial help to hijackers Khalif al-Mihdhar and Nawaf al-Hazmi.


The killers' bank and credit card accounts are the keys to their support networks. Money isn't handed over in the U.S. of A. anymore — the green stuff is virtually always the result of an electronic transaction.


A spokesman for the Saudi embassy said the allegations that the wife of the Saudi ambassador supported terrorists are "untrue and irresponsible." Nail al-Jubeir, the spokesman, said Princess Haifa al-Faisal is fully cooperating with the FBI. "She wants her name cleared," al-Jubeir said.


I expect "urgent personal business" to call her back to Soddy Arabia when the evidence becomes too incriminating. But she's probably not the real finance guy, more likely just a near-untouchable front. The worst that could happen to her would be to be PNG'd, and even that's a near-impossibility unless we break diplomatic relations with the Soddies...


Questions about the investigation could become troublesome for the Bush administration, which is seeking the Saudis' help for a possible military campaign against their neighbor, Iraq. Saudi Arabia has been noncommittal, torn between its friendship with the United States and anti-war sentiment among the Arabs.


That's likely why this deal hasn't been given any public play at all by the Bushoisie. Even though it gives me great satisfaction personally to see more evidence against the real Bad Guys come out, having it come out now is jiggling the President's elbow, rather than actually accomplishing anything. All this stuff should have been classified, with a release date about 20 years from now, when it'll be of historical interest.
Posted by: Fred Pruitt || 11/24/2002 01:28 pm || Comments || Link || E-Mail|| [332 views] Top|| File under:
India-Pakistan
Islamic Terrorists Rebels Raid Hindu Temple
Suspected Islamic killers separatists stormed a Hindu temple in India's Jammu-Kashmir state on Sunday, killing at least six people and wounding 25 others, police said.


Yeah. Temples. Those are legitimate military targets. Everybody knows that...


Before the gunbattle began at the Raghunath Temple, several explosions were heard in the Hari Market, an area from where Hindu pilgrims set off daily on their way to a mountaintop shrine.
The turban and automatic weapons set is fond of hitting other religions' pilgrims...
Security forces surrounded the temple and exchanged fire with the militants holed up inside. Police said hundreds of pilgrims were in the temple at the time of the attack, many of whom were still trapped.


Lots and lots of human shields. That's proper Islamic tactics...


Hundreds of other people gathered outside, some looking for relatives, others to complain about the lack of security. Security forces tried to evacuate the area, pleading with people to stay calm. One police officer was seen leading a young boy and girl out of the temple. Five civilians and a policeman were among the dead, an officer said on condition of anonymity.


It's much easier to bump off civilians indiscriminately — they're less likely than soldiers to be armed. And if you kill enough of them, the rest will go live someplace else and Kashmir will be ethnically cleansed. No more pandits.
Posted by: Fred Pruitt || 11/24/2002 01:28 pm || Comments || Link || E-Mail|| [313 views] Top|| File under:
International
Russia helped arrest suspected financiers of terrorism
Several suspected financiers of terrorism have been arrested thanks to information provided by Russia, Deputy Prime Minister and Finance Minister Alexei Kudrin told journalists in New Delhi on Saturday. Some of the suspects are related to the lists of terrorism financiers published in the United States. Kudrin is attending the Group of 20 meeting of finance ministers and central bank heads. "Russia is actively exchanging information with other countries. [The information] helps eradicate the financing of international terrorism and is related to the lists that were made public in the United States," he said. After Russia's information was confirmed, several people were arrested, he said.


Putin has turned out to be a better ally than Pakistan, Soddy Arabia — and France.
Posted by: Fred Pruitt || 11/24/2002 08:56 pm || Comments || Link || E-Mail|| [311 views] Top|| File under:
Middle East
PA Calls For Halting Attacks on Civilians
Members of the Palestinian Liberation Organization (PLO) Executive Committee and the cabinet meeting with President Yasser Arafat, called for a halt on all attacks on Israeli civilians as well as all acts of aggression perpetrated by Israeli Occupation Forces (IOF) and armed settlers against Palestinian civilians.


They said, piously...


In a statement issued following the meeting, the leadership further called upon Palestinian national factions to avoid falling into the [Israeli] trap, so that no pretexts are created for Israeli prime minister, Ariel Sharons government to further escalate its military aggression against the Palestinian people.


They mean, like, kicking Yasser's antique butt clean out of the area...


The leadership also urged the international community, particularly the Quartet, to step up efforts to end Israels military occupation of Palestinian cities and towns, to allow the Palestine National Authority (PNA) to carry out its responsibilities on the ground, the statement added.
If the PNA had done that, Yasser wouldn't have to call upon the Quartet to do that, would they?
In another matter, the leadership called upon the Arab countries to urgently fulfill their financial pledges, which were agreed upon during the last three Arab Leagues Summits held in Cairo, Amman, and Beirut, to support the PNA.


"Send lawyers, guns and money. Especially money."
Posted by: Fred Pruitt || 11/24/2002 03:43 pm || Comments || Link || E-Mail|| [307 views] Top|| File under:
Man Killed in Southern Jordan Riots
Clashes between police and rioters left one person dead and several injured Sunday in the volatile southern city of Maan, potentially a source of unrest if the United States attacks neighboring Iraq.


Which is why it's boiling now...


The violence began when a mob angry about the arrest of a youth attacked a police vehicle, officials said. Police said the youth had thrown stones at a patrol car. Later, crowds attacked police, firing guns at the officers, officials said. Police returned fire, killing one man. Several people were wounded, two of them critically, according to a doctor at the city hospital.


I don't think I'm going to send them get-well cards...


A curfew was clamped on the city. Gunfire continued into the night and could be heard on the outskirts of Maan.
Posted by: Fred Pruitt || 11/24/2002 06:54 pm || Comments || Link || E-Mail|| [316 views] Top|| File under:
Southeast Asia
Samudra's family denies involvement in jelewrey shop robbery
The family of Imam Samudra, the alleged mastermind of the Oct 12 Bali bombings, denied that they have been involved in the robbery of a jewelry shop in Serang, Banten, in August, Antara reported.


No, no. Of course not. Who'd ever suspect such a thing? That's the sort of thing only a cheap hoodlum would do...


"If other people have been named suspects, why our family is linked to that robbery?" said Lulu Jamaludin, 28, Imam's sister. Lulu denied her family's involvement in the robbery.She claimed police have named Abdul Rauf, alias Syam, 30, and Yudi, alias Andri Oktaviana, 28 as suspects in the robbery of the Elita jewelry shop in Serang.


So, there. Y'see? Samudra couldn't have anything to do with it...


Police had declared both Rauf and Yudi as suspects in the Bali attack. Police believe Imam and his group robbed the shop to finance the bombings.


Oh. It was probably them who were rolling the drunks, too...


Over the weekend, the police raided several houses linked to Imam and his group. Police found nothing in some houses rented by Imam and his group in Banten. However, the police on Sunday found several ammunitions for M16 and AK 47 riffles in houses rented by the suspects in Surakarta.


They were in the drawer next to the turbans. Bet there were lots of snapshots of the guys, wearing their turbans and brandishing the guns while looking ferocious...
Posted by: Fred Pruitt || 11/24/2002 03:06 pm || Comments || Link || E-Mail|| [282 views] Top|| File under:
Investigators examine Imam Samudra's laptop
Indonesian and Australian police searched houses of Bali bombing suspects overthe weekend and were examining a laptop computer found at a home of prime suspect Imam Samudra. Police found the computer on Saturday at a home rented by Imam, an investigation team member said in Cilegon, Banten. "We are still conducting investigations of the laptop's contents," the investigator said, declining to give details. Police were on Sunday due to search the home of another suspect, Abdul Rauf. At the same day, police also questioned Imam's wife, identified as Saskia, during a five hours interview in Banten Police headquarters.


Assuming the guy knew how to do more than send Hotmail and play Minesweeper, they'll get a few neat things from the computer...
Posted by: Fred Pruitt || 11/24/2002 03:11 pm || Comments || Link || E-Mail|| [264 views] Top|| File under:
Muslim clerics support their local police...
Noted Muslim clerics have voiced support for police's moves to hold dialogs with ulema in an effort to combat terrorism, saying such a move is necessary to convince Muslims that the war against terrorism would not mean restoring the government's repressive line against Muslims as had occurred during the New Order regime. Azyumardi Azra, rector of the Jakarta-based State Islamic University of Syarief Hidayatullah, told The Jakarta Post on Sunday that the police approach was also effective in explaining to ulema and Muslims that the investigation on the Bali bombings was not targeting Muslims nor was it aimed at making "Followers of Islam feel they have been tainted by the Bali tragedy."


We wouldn't want them to feel that the fact that they kill people of other religions would be held agains them, would we?


Azyumardi, who said he had met National Police chief Gen. Da'i Bachtiar a few days ago to discuss the issue, further said that he had suggested that the police general intensify meetings between security officers and Muslim leaders at all levels as "I believe that it will be an effective way for the police to clarify whether or not the investigation process is aimed at tarnishing the image of Islam here."


"We'd also like to know what the next moves are, just in case we have to warn somebody..."


"Rumors are also rife among Muslims that the planned police raids on certain pesantren (garrisons Islamic boarding schools) will revive a repressive policy against Islam. If the police want to secure Muslim support, I think they have to have a proper approach toward Muslim leaders," Azyumardi said.


If they're wearing turbans, they'd better be polite, unless they want to see those thugs in the streets, like they had when the picked up Bashir...


Sharing Azyumardi's view was Masdar Farid Mas'udi of the Association for the Development of Islamic Boarding Schools and Society (PPPM). According to Masdar, holding a meeting with ulema was the only suitable approach to avoid further misunderstandings among Muslims who thought that the "war against terrorism is a war against Islam."


So far it's only a war against the turban and automatic weapons set. But they're working on it...


"I have nothing to say except that Dai's policy is the best approach since Islam and terrorism are two sensitive issues. And they are indeed two different issues," Masdar, also a Muslim cleric of the country's largest Muslim organization, Nahdlatul Ulama (NU), told the Post.


"Yeah. Not everybody with a turban is into automatic weapons, just like not everybody who's into automatic weapons has a turban..."


"Muslims need to be told that certain suspected terrorists who try to hide behind certain pesantren have nothing to do with the tenets of the pesantren itself," Masdar added.


Oh, certainly not! Does that mean they're ready to toss them?


As reported earlier, Da'i said that police would involve ulema and other Muslim leaders to support them in dealing with certain pesantren believed to be harboring suspected terrorists.


"You holy men can clear this whole thing up now, without losing face, or you can fight it and lose face..."


On Saturday Da'i invited several ulema to a breaking of the fast gathering in East Java's Police Headquarters in Surabaya. During the meeting he told the gathering that police had yet to link several suspects currently being questioned over their role in the Bali bombing with Jamaah Islamiyah (JI).
Ummm... Lemme see, here. Y'got Amrozi, who's associated with Samudra, who's associated with Hambali, who's associated with Bashir. But that's not a link with Jemaah, is it?
During the Surabaya meeting, the Muslim clerics raised concerns over the police's plan to launch raids on certain Islamic schools. They feared that such a move would pave the way for the government to employ repressive measures. Based on an antiterrorism government regulation in lieu of law issued last month, the police can arrest suspected terrorists even if there is only preliminary evidence supporting the arrests/allegations. The regulation was specially drawn up to deal with the Bali bomb attacks on Oct. 12.


They really, really quiver at the thought that the coppers might go tromping through the madrassah — and maybe look into their curricula and funding...


"I think it will be the right time for the police to make all efforts to stop violence that has been taking place in the country since 1998," Azyumardi said.
Posted by: Fred Pruitt || 11/24/2002 03:34 pm || Comments || Link || E-Mail|| [323 views] Top|| File under:
Bin Laden Tapes Found in Bali House
Indonesian police on Sunday found video recordings of speeches by Osama bin Laden and other extremist Islamic propaganda at two houses once rented by the alleged mastermind of last month's bombings in Bali. The discovery appeared to strengthen growing suspicions that Islamic radicals sympathetic to bin Laden's al-Qaida terror network were behind the Oct. 16 blasts that killed almost 200 people, mostly foreign tourists.


Certain parties among the Indon elites are still going to refuse to believe...


Lt. Col. Bambang Hameru said said the houses were once rented by Imam Samudra. "We found recordings of speeches by Osama bin Laden and military training clips featuring Arabs," said Sgt. Wahyono, who like many Indonesians uses only one name. Officers also recovered several militant Islamic magazines, a tape recorder and computer.


We know about the computer. The coppers are going over it now...


The two houses were about a mile from the Ngruki Islamic boarding school, which until recently was run by cleric Abu Bakar Bashir.
Posted by: Fred Pruitt || 11/24/2002 06:49 pm || Comments || Link || E-Mail|| [266 views] Top|| File under:
Terror Networks
Nashiri singing like a bird?
Al Qaeda's Persian Gulf operations chief has given his American captors a significant amount of information, and authorities hope he will reveal details of acts of terror still being planned. Abd al-Rahim al-Nashiri, a Saudi in his mid-thirties who is suspected of being the mastermind behind the USS Cole bombing in Oct. 2000, was captured nearly two weeks ago, by an unidentified foreign government which turned him over to the United States.


I read he was arrested in Sana'a. Guess the Yemenis don't want to admit it for political purposes...


Since last week, U.S. officials had said a senior Al Qaeda leader was in custody, but had declined to identify him. On Sunday, Homeland Security Director Tom Ridge said the prisoner was providing information to his interrogators.
"More giggle juice, Rahim?"
"Yessshhh, thank you. I'd love some..."
Officials declined to comment on the circumstances or location of al-Nashiri's capture, but described it to Fox News as a significant achievement, not least because it showed that the unnamed nation that captured him is committed to the U.S.-led war on terror.


Despite neighboring the hub of world terrorism and being infested by its own version of Pashtuns...
Posted by: Fred Pruitt || 11/24/2002 01:28 pm || Comments || Link || E-Mail|| [339 views] Top|| File under:
Who's in the News
16
[untagged]
Bookmark
E-Mail Me
The Classics
The O Club
Rantburg Store
The Bloids
The Never-ending Story
Thugburg
Gulf War I
The Way We Were
Bio
Merry-Go-Blog
Hair Through the Ages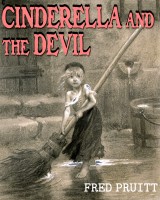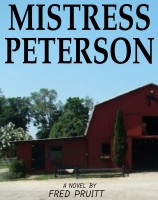 On Sale now!


A multi-volume chronology and reference guide set detailing three years of the Mexican Drug War between 2010 and 2012.

Rantburg.com and borderlandbeat.com correspondent and author Chris Covert presents his first non-fiction work detailing the drug and gang related violence in Mexico.

Chris gives us Mexican press dispatches of drug and gang war violence over three years, presented in a multi volume set intended to chronicle the death, violence and mayhem which has dominated Mexico for six years.
Click here for more information


Meet the Mods
In no particular order...


Steve White
Seafarious
Pappy
lotp
Scooter McGruder
john frum
tu3031
badanov
sherry
ryuge
GolfBravoUSMC
Bright Pebbles
trailing wife
Gloria
Fred
Besoeker
Glenmore
Frank G
3dc
Skidmark
Alaska Paul



Better than the average link...



Rantburg was assembled from recycled algorithms in the United States of America. No trees were destroyed in the production of this weblog. We did hurt some, though. Sorry.
34.238.190.122