Arabia
Oh,Brother, can you spare me a dinar?
The desert kingdom has seen street beggars proliferate for the first time in its existence. But the Saudis are dealing with the problem in typical fashion -- wholesale arrests.


Yup, that's typical.


In raids in Riyadh, Jeddah and other major towns Saudi police have so far put 13,580 beggars behind bars.


Doesn't the Koran say something about feeding the needy?


Also typically, Social Affairs Minister Awadh al Radadi said Monday 11,848 of the detained beggars were foreigners, quite a few of them migrant workers who are now without jobs. Al Radadi observed, "The beggars use different methods to draw the attention and sympathy of philanthropists. They often display medical bills and house rent agreements and tell sob stories of their sufferings to win sympathy." Street urchins have also embraced high-tech and use cell phones to warn one another when police are in the vicinity. The per capita income in Saudi Arabia dropped from around $20,000 to $10,300 in the last 25 years.


I wonder where all that oil money is going?
Posted by: Steve || 11/19/2002 12:32 pm || Comments || Link || E-Mail|| [294 views] Top|| File under:
Axis of Evil
Oil runs dry in NKor...
An oil tanker arrived in North Korea Tuesday carrying the last shipment of U.S.-funded fuel oil to the communist state unless it halts a banned nuclear weapons programme. Washington and its allies decided last week to stop vital fuel oil aid to penalise Pyongyang for breaking a series of non-proliferation pledges. The cuts will hit North Korea just ahead of winter, which brings sub-freezing temperatures.


Yes, we've heard of the Brutal Korean Winter. Tusk-tusk. Terrible, y'know?


The United States, Japan, South Korea and the European Union agreed to suspend the fuel oil shipments to North Korea from December. But they allowed delivery of the 42,500-tonne November batch, which was already on the high seas.


It's because of that warm milk they drink...


North Korea has not yet responded to the decision to cut the fuel shipments — a move Pyongyang envoys have said would be viewed as a hostile act.


And developing nuclear weapons isn't?


Under a 1994 agreement, the North promised to freeze its nuclear weapons programme in return for fuel oil, paid for by Washington, and two light water reactors that cannot easily be converted to produce atomic weapons material.


And they didn't, so we won't. That sounds fair. They seem to need nukes more than they need fuel oil...
Posted by: Fred Pruitt || 11/19/2002 11:01 am || Comments || Link || E-Mail|| [308 views] Top|| File under:
Iran militia protests against pro-reform students
Some 3,000 members of an Iranian hardline militia demonstrated on Tuesday against pro-reform students who have staged strikes and sit-ins for more than a week for freedom of speech in the Islamic Republic. The protest by the bearded men and black chador-clad women of the Basij militia at Tehran University came as police tried to lock out thousands of reformist students from another campus in the capital and prevent them from holding a rally. "We are ready, we don't have tolerance any more," said one Basij leader addressing the Tehran University meeting.


You had tolerance when?


Hundreds of hardliners clashed with reformist students on Monday in the first serious violence to erupt in 11 days of protests sparked by the death sentence on history lecturer Hashem Aghajari for questioning clerical rule. One student leader was rendered unconscious for 20 hours after a similar clash with hardliners in the southwestern town of Yasouj on Monday, the ISNA student news agency said.


It's spreading.


Khamenei warned the reformist government and parliament to make up with the hardline judiciary or face "popular intervention", comments seen as a reference to the Basij, a volunteer force answerable only to the leader. Basijis gathered at Tehran University, the scene of a large pro-reform student protest last week, echoed Khamenei's words. "If the three powers are not able to solve the problem, I will use popular force," they chanted.


Force is always popular with extremists.


Meanwhile, police locked some 2,000 pro-reform students out of another Tehran campus for some two hours until the weight of numbers outside obliged security forces to let them in. One deputy warned, in an apparent reference to Khamenei's words, the reformists could also summon popular forces. "We also know how to drag people on to the streets," Jasem Shadidzadeh told parliament. "Right now, we do not consider it to be to the benefit of country, but if one day it is, we will pour people on to the streets to slap their faces."


With large blunt objects, I hope.
Posted by: Steve || 11/19/2002 11:42 am || Comments || Link || E-Mail|| [307 views] Top|| File under:
Iran releases 20 Iraqi prisoners of war
From The "And You Thought You Had A Bad Decade" Department.


Iran has released 20 Iraqi prisoners captured during the 1980-88 Iraq-Iran War, the official Iraqi News Agency reported Tuesday. The agency, quoting an Iraqi foreign ministry source, said the Iraqi prisoners arrived at the al-Munthiriya border post 106 miles (170 kilometers) east of Baghdad late Monday. The International Committee of the Red Cross supervised the handover. The source said the joint Iraqi-Iranian committee held a meeting Saturday at Munthiriya and discussed the repatriation of the Iraqi prisoners of war. The two sides also agreed to follow up the issue of missing Iraqis and Iranians.


Posted by: Steve || 11/19/2002 12:22 pm || Comments || Link || E-Mail|| [317 views] Top|| File under:
U.S. says get out while the gettings good.
As the U.N. weapons inspectors arrived in Baghdad Monday, Middle Eastern newspapers are reporting that U.S. embassies in Arab capitals have quietly urged U.S. citizens to leave the region before Dec. 7, or just before Eid al-Fitr, the celebration marking the end of Ramadan. An Arab source says some Middle East governments were caught by surprise, believing Baghdad's acceptance of Security Council Resolution 1441 opening the way for U.N. weapons inspections had eased the tension in the region. So the Arabs are drawing what they consider the inevitable conclusion: the Bush administration plans to go ahead with its strike against Saddam Hussein regardless of the outcome of the U.N. inspections.


Light begins to dawn, clue found, etc.
Posted by: Steve || 11/19/2002 12:40 pm || Comments || Link || E-Mail|| [316 views] Top|| File under:
East/Subsaharan Africa
African Port May Become U.S. Base
One of the largest ports on the Red Sea stands eerily idle, its huge cranes motionless in the oppressive heat. Yet this sleepy town on the southern tip of Eritrea could become a base for U.S. troops in the war on terrorism and Saddam Hussein.


A nice empty port facility, how handy.


Gen. Tommy Franks, head of U.S. Central Command, or CentCom, visited Eritrea in March, and the then defense minister, Sehat Ephrem, said his government would happily host a U.S. base. And on Oct. 29 Franks said the United States has ``security relationships or engagement opportunities'' in many Horn of Africa countries, including Eritrea. Assab -- before the war a busy port that served Ethiopia -- would doubtless be useful to the United States as it increases its military presence in an unstable region cited as a possible terrorist haven.


Unstable is a understatement.


More than 1,500 U.S. Marines have been exercising in neighboring Djibouti, and some 800 U.S. troops, including special forces, are based at Le Monier camp in Djibouti town as part of the task force for the Horn. The task force will be bolstered by some 300 troops, mainly Marines and Navy, when the Mount Whitney arrives, Maj. Mitchell said. But Djibouti authorities insist their country cannot be used for attacks in Yemen. Massachusetts-sized Djibouti is also a base for 2,850 French troops, and is reaching saturation point, the sources said.


Another advantage for Eritrea, No French!
Posted by: Steve || 11/19/2002 11:28 am || Comments || Link || E-Mail|| [300 views] Top|| File under:
Sudan bars Ugandan army
Sudan has withdrawn its permission for Ugandan soldiers to use its territory to track down Lord's Resistance Army (LRA) rebels. Foreign Minister Mustafa Osman Ismail said the agreement had not been renewed because Uganda had not given a time limit for their presence or specified where they would be operating.
"Where you guys gonna be operating?"
"Ummm... Over there, someplace."
The Ugandan army started "Operation Iron Fist" in March, after being authorised to enter Sudan to hunt LRA fighters. Previously, Sudan had backed the LRA, while Ugandan had supported Sudan's SPLA rebels.


That sounds pretty fair...


But Mr Ismail said that the decision would not hurt relations with Uganda because Sudan would not renew its backing for the rebels. "We have reached a firm decision that we will not co-operate with the LRA," he told parliament. But analysts say the decision will not go down well in Kampala.


I suppose it's interesting that somebody sits up nights wondering what will go down well in Kampala. That's the difference between "interesting" and "significant," isn't it?
Posted by: Fred Pruitt || 11/19/2002 05:03 pm || Comments || Link || E-Mail|| [256 views] Top|| File under:
Sudanese government and rebels extend agreement
The Sudanese government and southern rebels agreed to the broad outlines of a power-sharing arrangement Monday as the latest round of peace talks aimed at ending the country's 19-year civil war adjourned.
"Hey! Y'know this not killing each other thing is okay! I feel so... so... alive!"
The agreement signed late Monday covers a wide array of issues, from the creation of a two-chamber national legislature to sharing revenue and natural resources, like oil. The difficult task of deciding the actual details of how such power and revenue-sharing arrangements will work has been left until negotiations resume early next year. The two sides have also reached an informal agreement to create a regional government for southern Sudan, where the rebels are based, although the government and insurgents still disagree on what actually constitutes southern Sudan, said Samson Kwaje, a spokesman for the rebel Sudan People's Liberation Army.
"Well, we still say southern Sudan is the southern part of the country."
"No, no! Some it's in the east."
"You're obviously mistaken. That would make it Southeastern Sudan..."
Those decisions were put off "because we could simply not agree on all the specifics" but wanted to move forward as negotiations wound down for the year, Kwaje said.
Posted by: Fred Pruitt || 11/19/2002 05:11 pm || Comments || Link || E-Mail|| [292 views] Top|| File under:
Europe
Perfessor hands over Ulrike's brain...
A university where research was carried out on the brain of Red Army Faction leader Ulrike Meinhof has complied with an order to hand over the organ to Stuttgart prosecutors, officials said Tuesday. The brain will be handed over to Meinhof's daughters once authorities have established whether any further samples were kept, said Eckard Maak, a spokesman for the prosecutors. The daughters plan to bury it along with the rest of her body in Berlin. One of Meinhof's twin daughters, Bettina Roehl, published an article earlier this month demanding that her mother's brain be properly buried, making public that it had been secretly preserved after Meinhof hanged herself in prison in 1976. On Tuesday, Roehl told the Bild daily that she and her sister, Regine, planned "a very quiet burial, with only the closest relatives."


Gosh. I feel so... so... apathetic.


Meinhof was considered the intellectual head of the Red Army Faction, a leftist revolutionary group that spread fear across West Germany in the 1970s and into the '80s after her death. The group was originally known as the Baader-Meinhof gang, after Meinhof and co-founder Andreas Baader. Last week, a professor in Magdeburg acknowledged that he had been studying the brain since 1997 brain to examine whether tumor surgery that Meinhof had in the 1960s may have influenced her slide into terrorism.


He was trying to determine whether she was a natural-born nutbag, or a surgically-created nutbag. Noble work, indeed...
Posted by: Fred Pruitt || 11/19/2002 10:55 am || Comments || Link || E-Mail|| [295 views] Top|| File under:
Three more questioned in Tunisia synagogue attack...
French authorities detained three more people Monday for questioning about a deadly attack on a synagogue in Tunisia. The detentions were ordered by France's top anti-terrorism judge, Jean-Louis Bruguiere, who is investigating the April 11 attack at the Ghriba synagogue on the resort island of Djerba. Agents of the DST, France's counterintelligence service, arrested the two men and one woman in the Paris region, police said. They can be held without charge for questioning for up to four days under French anti-terrorism laws. One of those detained was an alleged specialist in providing false documents, police said. He also is suspected of being an acquaintance of Walid Naouar, the 22-year-old brother of the main suspect in the attack, Nizar Naouar.
Aren't they all specialists in false documents?
Nizar Naouar is thought to have driven the natural gas tanker that exploded outside the synagogue. He reportedly died in the attack. Bruguiere, the French judge, last week placed a friend and two relatives of Nizar Naouar, including his brother, Walid, under investigation - a step short of being charged. All three remain in custody.


Keeping them there will prevent further explosions, until the Bad Guys can bring up reinforcements...
Posted by: Fred Pruitt || 11/19/2002 10:44 am || Comments || Link || E-Mail|| [309 views] Top|| File under:
UK freezes 'terror' group's cash
The British government has frozen the accounts of an organization believed to be linked to Osama bin Laden and the al-Qaeda network, the Treasury has announced. Treasury chief Gordon Brown instructed the Bank of England to ensure that all financial institutions should freeze any assets of the Benevolence International Foundation.


What the hell took so long? It's not like they just popped up on the radar screen...


The Treasury said there was strong evidence linking the foundation with bin Laden, including personal contacts between senior Benevolence International Foundation officials and al-Qaeda members involved in the 1998 bombings of U.S. embassies in Kenya and Tanzania.
Yeah, you might say that. Also to funding thuggery in Chechnya...
The Treasury said Britain's Charity Commission also was freezing the funds of the similarly named group Benevolence International (UK), though it had no immediate grounds for suspecting the British organization.


"That's a lovely false nose and glasses you have there, sir..."


The Treasury said the freeze on the group's funds was a temporary and protective measure.


"Until the War on Terror's over..."


Last month, the Chicago-based head of the Benevolence International Foundation was charged in the United States with bankrolling bin Laden and his followers. Enaam M. Arnaout, 40, a Syrian-born U.S. citizen, was accused of raising money in the name of helping widows, orphans and the sick in Islamic countries and siphoning some of the funds to bin Laden and other terrorists.


"Hey, Mrs Abdullah! I'm from Benevolence International. Sorry to hear about the demise of your late husband. Those detonators can be really tricky, can't they? Well, we've got a nice donation for you — really, it should set you up for the rest of your life, and your kiddies, too. Here it is — don't peek! Surprise! It's 14 tons of 7.62mm ammunition, Mrs Abdullah, and it's all for you!"
Posted by: Fred Pruitt || 11/19/2002 10:54 am || Comments || Link || E-Mail|| [265 views] Top|| File under:
Bosnian Muslim Accused Of Spying On U.S. Base In Tuzla
NATO troops in Bosnia said they are holding Sabahudin Fijuljanin, a Bosnian Muslim they say was conducting surveillance of a U.S. base in Tuzla. Officials said investigators found an anti-tank weapon and fake identity papers at his home following his arrest Oct 26.


Anti-tank weapon and fake identity papers, just another muslim elk hunter.
Posted by: Steve || 11/19/2002 11:25 am || Comments || Link || E-Mail|| [295 views] Top|| File under:
Middle East
Civilian Killed in Failed Extra-Judicial Assassination
In a failed Israeli assassination attempt targeting Riyad 'Abd al-Ghani (30) from Saida village in Tulkarem yesterday, Sunday November 17, 'Abd al-Ghani's brother Mohammad was killed instead.


Poor Mohammad! And him pure as the driven snow! Everybody knows that!


According to information gathered by Palestinian rights group, LAW, at around 4:30pm a group of Israeli 'Musta'ribeen' belonging to the Israeli border police entered Saida, surrounding the house of 'Abd al-Rahman 'Abd al-Ghani in the middle of the village. The Musta'ribeen were supported with tanks, APCs and a helicopter which witnesses saw hover over the village. One of the Musta'ribeen ordered over a loudspeaker for Riyad 'Abd al-Ghani to leave the house. His two brothers Mohammad (25) and Imad (29) exited the house, upon which the Israeli forces opened fire upon them without warning. Mohammad was killed instantly by bullets riddled through his body. His brother Imad was shot twice in the legs.


Hmmm... Sounds like some sort of atrocity... Wonder if they left through the front door with their hands up, or if they left through the back door waving .45's and hollering "You'll never take me alive, coppers!"?


The Musta'ribeen confiscated Mohammad's body and detained Imad for around two hours before allowing him to transported to hospital in a Palestinian Red Crescent ambulance. Israeli sources claimed that the two men were injured/killed when Riyad exited the house and attempted to escape. However eyewitnesses told LAW that Riyad was not in the house at the time.


There you have the story. We report, you decide...
Posted by: Fred Pruitt || 11/19/2002 10:16 am || Comments || Link || E-Mail|| [296 views] Top|| File under:
Life's a little harder in Gaza...
Early Monday morning, Gaza City was bombarded by Israeli tanks and helicopters. Targeting a Palestinian security compound, the shelling could be heard from miles around. The area was also bombed by Israeli gunboats waiting at the harbor for the shelling to start. The gunboats began shelling, targeting Palestinian President Yasser Arafat's offices, which had been destroyed earlier in a similar attack.


Just trying to level out the rubble. For my money, they should be targeting Sheikh Yassin's house...


Earlier this week in a press conference, Israeli Foreign Minister Benjamin Netanyahu urged the international community to "support Israel's right to defend itself" and to take whatever action it found necessary to curb the growing violence in the region, and to "destroy terrorism and the regimes that support terrorism," referring to the Palestinian Authority.


Sounds like a noble aim to me...


With phone lines cut and medical personnel denied access to the site by the Israeli army, Palestinian security officers who were wounded were stranded without medical attention. A nearby hospital in Gaza said that their facilities had been struck by Israeli fire as well. It was also reported by medical personnel that a TV cameraman who works for Reuters news agency was wounded as well.


Shucks, that's terrible. Now, where'd I put that daggone sympathy meter?


The Israeli attack was apparently in retaliation to the murder killing of 12 Israeli soldiers and illegal Jewish Settlers who were ambushed and killed by Palestinian fighters last Friday.
"Apparently." That means there's no guarantee they were, and in truth, they probably weren't. Them damn' Jews just like killing people for no reason — that's the real reason!
Posted by: Fred Pruitt || 11/19/2002 10:16 am || Comments || Link || E-Mail|| [244 views] Top|| File under:
5 Palestinians Killed in West Bank
Five Palestinians died Tuesday when Israeli soldiers swept through the West Bank town of Tulkarem. Soldiers tried to arrest Tarek Zaghal, a leader of the Al Aqsa Martyrs' Brigade militia, wounding him as he tried to escape. He later died of his wounds, Palestinians said.


Somehow it's not so glamorous when you bleed to death over a couple hours instead of becoming flying meat in a pizza parlor. I notice he wasn't shot in a shootout, but caught one running away...


Near Tulkarem, two Palestinians were killed when their car crashed after running an Israeli army roadblock, the Israeli military said. The military statement said soldiers opened fire after the car tried to run them over.


"Huh huh! Didja see that Zionist jump? Har har! Hey! Look out for that — !"


Palestinians said a 15-year-old boy was shot and killed Tuesday when he climbed on top of an Israeli armored vehicle in the center of Tulkarem.


The average IQ in the area went up a notch when he bit the dust...


The military said soldiers shot at a Palestinian who threw a firebomb at a tank, endangering soldiers.


And another dead lemming...


Another Palestinian, a night watchman, was shot dead at his post in front of a building, Palestinians said.


He was no doubt pure and simple, too...


In the village of Al Khader, outside Bethlehem, Israeli special forces arrested Abdel Mahdi Ramadan, an Al Aqsa leader. Ramadan was responsible for organizing attacks inside Israel, the army said.


Notice how the cannon fodder dies like flies and the controllers do their best to fight another day?
Posted by: Fred Pruitt || 11/19/2002 10:02 pm || Comments || Link || E-Mail|| [247 views] Top|| File under:
Southeast Asia
Megawati urges 'moderate' Muslims to join war on 'terrorism'
Jakarta Post
Indonesian president Megawati Soekarnoputri finally reached out to the country's Islamic mainstream on Monday, urging them to participate in the war against terrorism. She also assured the country's Muslim community that the on-going antiterrorism drive was not directed against Islam. "The President is calling on moderate Muslim groups such as Nahdlatul Ulama and Muhammadiyah to promote Islam as a peace-loving and cooperative religion, especially in the current war against terrorism," chairman of the Indonesian Muslim Students Association (PMII) Nusron Wahid said after a meeting with Megawati Monday. The PMII is one of the youth-wing organizations of Nahdlatul Ulama (NU), the largest Muslim-based organization in the country. "The President also underlines that the Muslim community should not be afraid of the current probe as long as they are not involved in terrorist activities," Nusron said.


Those that are involved in terrorist activities don't have much to worry about, either, with Hamzah Haz as veep...


Megawati's invitation for moderate Muslim groups was the first attempt to engage the public in fighting against the terrorism that has created havoc for the country's economy with the deadly attacks in the prime tourist destination of Bali on Oct. 12.


If we're really stoopid as a society — and we probably are — Australia and/or the U.S. will be preparing an aid package right about now to make the economic hit less of a burden...


It also came amid anxiety among Muslims here following police searches in a number of Muslim garrisons boarding schools suspected of having links with suspects in the Bali carnage that killed almost 190 people and injured over 300 others, mostly foreigners. The searches have provoked strong criticism from some quarters in society, with NU chairman Hasyim Muzadi saying that the police should have shown more courtesy in conducting investigations in these schools.


"You gotta use kid gloves with those people! They're really very sensitive. That making faces stuff, and jumping up and down and hollering, that's just a front..."
Posted by: Fred Pruitt || 11/19/2002 10:16 am || Comments || Link || E-Mail|| [624 views] Top|| File under:
PI to go back to yakking with MILF...
Bangsamoro Islamic News Agency
The stalled peace talks between the Philippine government and the Moro Islamic Liberation Front (MILF) will resume January next year in Malaysia, Mohagher Iqbal, the Front's chief information officer, told the Bangsamoro Islamic News Agency (BINA)today. Iqbal explained that the claim by Eid Kabalu, the MILF military spokesman, that the talks would resume next month, was not categorical. "The decision to resume or when to resume is decided bilaterally by the MILF and the government. One party can propose and the other party can agree or disagree." The two MILF leaders were hoping that an agreement will be signed between the two parties so that peace, justice and development will reign in Mindanao, a region that has not known real peace for centuries.


Hoping to grab off a chunk of the Philippines to set up their own Islamic paradise, he means...
Posted by: Fred Pruitt || 11/19/2002 10:16 am || Comments || Link || E-Mail|| [245 views] Top|| File under:
Samudra got his start in Malaysia...
A suspected mastermind of the Bali terror bombings taught at a religious school in southern Malaysia run by a group allied to al-Qaida in Southeast Asia, a Malaysian official said Tuesday. Imam Samudra, 35, came to Malaysia in the early 1990s from his native Indonesia and linked up with the suspected leaders of Jemaah Islamiyah to recruit members, the official said on condition of anonymity. The leaders were Abu Bakar Bashir, the spiritual leader of Jemaah Islamiyah, and Riduan Isamuddin, known as Hambali, who has been implicated in operations ranging from logistical support for the Sept. 11 hijackers to bombings in Indonesia and the Philippines. Like Samudra, who is now believed to be in the upper echelons of Jemaah Islamiyah, both men are Indonesians.


Wonder whatever happened to Iqbal, the third member of the Bashir-Hambali triumvirate? Or was that one of Samudra's aliases?


In the 1990s, Samudra was a student and later teacher at a religious school run by Hambali and Bashir in Malaysia's southern state of Johor.


He taught the two most holy subjects: explosives and knife fighting...


The school was shut down earlier this year by the Malaysian government and several teachers there were arrested after being implicated in a plot to bomb the U.S., British and Australian embassies in Singapore. Indonesian police last week identified Samudra as the main suspect in the Bali bombing and said that he decided where to place the explosives. The Malaysian official said that Samudra had befriended Ambrozi, another Indonesian, while they attended the school in Johor Bali. Police have arrested Ambrozi in the Bali bombing. The whereabouts of Samudra and Hambali are unknown.
"Hey, Samudra?"
"What, Hambali?"
"See that guy over there?"
"You mean Amrozi? Yeah. What about him?"
"He looks pretty stupid and easily led. Why'n't you buy him a beer?"
Posted by: Fred Pruitt || 11/19/2002 10:25 am || Comments || Link || E-Mail|| [262 views] Top|| File under:
Indons, Aceh rebels, agree to peace deal...
Indonesia's government and separatist rebels in Aceh province have agreed to sign a peace deal to end 26 years of fighting that has killed thousands of people, international mediators said Tuesday. The deal will be signed on Dec. 9 in Geneva, Switzerland, according to the Geneva-based Henry Dunant Center for Humanitarian Dialogue, which has facilitated talks between the sides since 2000. "The Henry Dunant Center has talked with the Indonesian government and the Free Aceh Movement," the group's spokesman Bill Dowell told reporters in the northern city of Lhokseumawe. "They said they will sign the peace agreement for Aceh."
Since they're surrounded, perhaps it's best...
A peace deal would end Southeast Asia's longest-running war. The region on the northern tip of Sumatra island, once an independent sultanate, has a long history of defiance. The Dutch invaded in 1870, but resistance lasted until 1940 in a war that cost the Dutch army tens of thousands of lives. Aceh residents fought for Indonesian independence from 1945 to 1949, when the Dutch tried to re-establish their rule. The rebellion broke out again in the early 1950s after Jakarta ignored promises to allow the province greater self-government. The rebellion later petered out, but reignited in 1976, and there has been fighting ever since.


Well, by golly, I'm sure they'll abide by their agreement for greater self-government this time. If you can't trust the Indonesian government, who can you trust?


At least 12,000 people - mostly civilians - have died since 1990, including nearly 2,000 this year alone. The proposed peace plan offers more autonomy for the province's four million inhabitants and elections for a provincial legislature and administration. A 150-member team of international monitors, including former military officers from Europe and Asia, would oversee the arrangement.


Somehow I see this as a marriage of convenience...


The move toward peace comes during an unprecedented siege by Indonesian troops of a rebel camp in the north of the province. The siege was launched despite the rebels' unilateral cease-fire declared at the start of the Muslim fasting month of Ramadan.


That was mighty noble of the rebels. Dumb, but mighty noble.


Thousands of soldiers have surrounded the base for more than a week calling on the insurgents to surrender. A military spokesman said one soldier was killed and two others injured in the fighting Monday.
Posted by: Fred Pruitt || 11/19/2002 10:34 am || Comments || Link || E-Mail|| [249 views] Top|| File under:
Terror Networks
Al-Qaeda Cells Spread Across Europe
COUNTER-TERRORIST operations in Britain have uncovered a "lattice network" of al-Qaeda-linked cells involved in plotting attacks throughout Europe. Arrests in Britain have produced crucial leads for further investigations by the police and intelligence services in countries such as Germany, France, Italy and Spain. The British authorities have also benefited from tip-offs from their European counterparts, underlining the links now exposed between the different cells operating across Europe. "There are no national boundaries in this lattice network of terrorist operations," one security source said.
Intelligence uncovered in Britain has already led to arrests in Frankfurt, Milan and Madrid. Suspected terrorist activities in other European countries have also uncovered new leads for MI5 and the police in Britain.

The huge amount of material which has now been gathered by the counter-terrorist services across Europe has also pointed to strong links between al-Qaeda and the Algerian terrorist groups the GIA (Armed Islamic Group) and the GSPC (Salafist Group for Call and Combat).

In a new development yesterday it was confirmed that important leads have recently come from Bratislava, the capital of Slovakia, which British security officials regard as a soft back-door entry to Britain for asylum-seekers, some of whom, it is feared, could include extremists. In June it was revealed that 30 refugees escaped from a refugee camp in Slovakia and had headed to the Czech Republic and Austria, from where they were believed to be making their way to Britain.

Some among this group of 30 had been suspected of fighting in Afghanistan or attending al-Qaeda camps. An Interpol report delivered to Slovak authorities just days before they escaped gave warning that a group linked to Osama bin Laden was trying to reach Britain via Bulgaria and Slovakia to set up a new terrorist cell and launch fresh attacks on Britain and Europe.


As their politicians continue to deny the threat, the intel people are quietly working.
Posted by: Steve || 11/19/2002 11:35 am || Comments || Link || E-Mail|| [252 views] Top|| File under:
We forgot he was a bomb suspect, say Indonesians
Indonesian authorities say they granted the alleged mastermind of the Bali bombings, Imam Samudra, two new identity cards in the last three years because they "forgot" police were searching him for his involvement in bomb attacks.

Two officials in Serang, which is near Samudra's family home, said they issued the cards to Samudra in 1999 and again in 2000 even though Jakarta police had told them he was wanted.
Administration chief Agus M. Arief said that in 1999 three plain-clothes police officers from Jakarta "on a secret mission" visited him in his office in the West Java town. Mr Agus said he asked police what they meant by "secret mission" because Samudra was a member of his community and as the civil officer responsible, he was entitled to know why police wanted him. Police told him Samudra, who was known by his birth name, Abdul Azis, was "connected to several explosions in the country". They did not say which explosions or whether they included the bomb at Jakarta's main mosque in April 1999 where bombers used TNT and chlorate, the same ingredients used in Bali.


We have so many bombings it's hard to keep track.


They were unable to find him on that visit.


No kidding, how hard did you try?


Mr Agus said that some time later that year, his office issued Samudra an identity card to enable him to obtain a passport to go to Malaysia. Asked why they had not informed police Samudra was back in town, Mr Agus said they "forgot". He said they "forgot" again to inform the police the following year when Samudra returned to town to get a new identity card, having lost his old one.


I think you "forgot" to take your medication.


Another officer, Sodri, said he grew up next door to Samudra and knew him and his family well. When Samudra needed a new ID card, he gave 100,000 rupiah ($19.78) to Sodri to get it for him. Mr Sodri said Samudra did not come into the office on either occasion to pick up his card. Instead Mr Sodri "gave the card to his mother at her home".


Wish I could get this service from the DMV.


When pressed for details, Mr Agus said it was difficult to be precise because community records were destroyed last year when their old office had flooded.


Ah, yes. The old flooded office routine.


Such are the problems for Indonesian authorities struggling to locate terrorists. With no electronic database, they often have to rely on memory. The Herald asked if it was possible Mr Agus was confused and had the dates wrong. "Yes," he said.
Mr Agus then conceded it was possible the police visit from Jakarta was after Samudra had first been issued with his ID card in 1999. If that was the case, was it also possible he was completely confused and that police came looking for Samudra in late 2000 after Mr Agus's office had already issued two ID cards, one in 1999 and one in 2000? "Yes," that too was possible, Mr Agus said.


Are we sure this guy didn't work for Clinton? I'm sure I have heard this line of defence before.


The one thing he was certain about was that Imam Samudra was "like an eel". "He knows when is the right time to return and when it is time to flee," he said.


This whole story is begining to smell like a dead eel.
Posted by: Steve || 11/19/2002 12:05 pm || Comments || Link || E-Mail|| [289 views] Top|| File under:
Who's in the News
21
[untagged]
Bookmark
E-Mail Me
The Classics
The O Club
Rantburg Store
The Bloids
The Never-ending Story
Thugburg
Gulf War I
The Way We Were
Bio
Merry-Go-Blog
Hair Through the Ages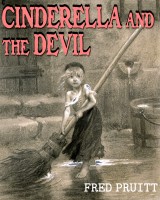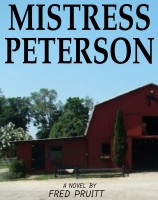 On Sale now!


A multi-volume chronology and reference guide set detailing three years of the Mexican Drug War between 2010 and 2012.

Rantburg.com and borderlandbeat.com correspondent and author Chris Covert presents his first non-fiction work detailing the drug and gang related violence in Mexico.

Chris gives us Mexican press dispatches of drug and gang war violence over three years, presented in a multi volume set intended to chronicle the death, violence and mayhem which has dominated Mexico for six years.
Click here for more information


Meet the Mods
In no particular order...


Steve White
Seafarious
Pappy
lotp
Scooter McGruder
john frum
tu3031
badanov
sherry
ryuge
GolfBravoUSMC
Bright Pebbles
trailing wife
Gloria
Fred
Besoeker
Glenmore
Frank G
3dc
Skidmark
Alaska Paul



Better than the average link...



Rantburg was assembled from recycled algorithms in the United States of America. No trees were destroyed in the production of this weblog. We did hurt some, though. Sorry.
3.231.220.225