MMA and its manifesto...
RG sends me the link to the Muttahida Majlis-e-Amal website, which is chock full of pictures of Qazi and Fazl, a few dead links, the occasional Arab, and crowds of Islamists, plus its constitution, manifesto, and bios of its leadership. Fun for the whole (Islamic) family! Check out the pix of the ladies addressing some meeting or other.
Thanks, RG! It'll be on the News page, under Ummah, for future reference...
Posted by: Fred Pruitt || 11/13/2002 01:57 pm || Comments || Link || E-Mail|| [270 views] Top|| File under:
Axis of Evil
Iraq War Could Kill 500,000 People
Source: New Scientist via Anti War
A war against Iraq could kill half a million people, warns a new report by medical experts - and most would be civilians. The report claims as many as 260,000 could die in the conflict and its three-month aftermath, with a further 200,000 at risk in the longer term from famine and disease. A civil war in Iraq could add another 20,000 deaths. Collateral Damage is being published on Tuesday in 14 countries and has been compiled by Medact, an organisation of British health professionals.
From the Medact website:
Medact is part of a network of health professionals in 80 countries - International Physicians for the Prevention of Nuclear War - working for the total abolition of nuclear weapons and all weapons of mass destruction.
The terror machine couldn't operate nearly as well without the help of the hysteria machine.
It comes as the Iraqi leader, Saddam Hussein, is deciding how to respond to a series of deadlines on weapons inspections imposed by the United Nations. If he fails to meet any conditions, the US and the UK have threatened to destroy Iraq's presumed weapons of mass destruction using military force.


Keep in mind that the weapons are only "presumed." This implies that we're going to invade Iraq, kill a quarter million people, then say, "Whoops! Nothing here anyway! Sorry 'bout that!"


The report has been commended by both medical and military specialists. "It is really important that people understand the consequences of war," says Vivienne Nathanson, head of science and ethics at the British Medical Association. "All doctors look at war with a very large degree of horror because they know the meaning of casualties," she told New Scientist. "Even in the cleanest, most limited conflicts, people die and people suffer."


"Military planners have no concept of this, of course..."


The report assumes an attack on Iraq will begin with sustained air strikes, followed by an invasion of ground troops and culminating in the overthrow of Baghdad. It concludes that the resulting death toll will be much higher than either the 1991 Gulf War, which killed around 200,000 Iraqis, or the war on Afghanistan, which has so far left less than 5000 dead.


Considerably less, in fact...


In the report's worst-case scenario, nuclear weapons are fired on Iraq in response to a chemical and biological attack on Kuwait and Israel, leaving a massive 3.9 million people dead. But the report states that even the best-case estimates for a short war would initially kill 10,000 people, "more than three times the number who died on September 11".


That implies that we should stop at the 3000 dead mark for the sake of some sort of fairness or reciprocity. There's something wrong with that sort of reasoning, perhaps because of its sheer, warm-milk wimpiness...
Posted by: Fred Pruitt || 11/13/2002 01:57 pm || Comments || Link || E-Mail|| [692 views] Top|| File under:
Sammy sez 'yes'...
Iraqi state-run television announced President Saddam Hussein's acceptance of a U.N. resolution on weapons inspections Wednesday, hours after the country's ambassador to the United Nations told the rest of the world. "We would like to inform you that we have decided to deal with the resolution 1441 despite the bad intentions included in it," a television announcer said, reading from a message from the Iraqi Foreign Ministry to U.N. Secretary-General Kofi Annan. "We are ready to receive inspectors to carry out their mandate in making sure that Iraq has not produced mass destruction weapons while they were absent from Iraq since 1998."
Well, I'm surprised. I didn't think he'd accept until Saturday or Sunday, at the earliest...
Thanks to Steve for the link!
Posted by: Fred Pruitt || 11/13/2002 01:57 pm || Comments || Link || E-Mail|| [277 views] Top|| File under:
Students warn Kamenei right back...
A leader of Iranian students warned Ayatollah Ali Khamenehe'i not to repeat his threats to unleash forces of repression against them, or face "all the consequences" such a move may bear for the Islamic Republic. "If Mr. Khameneh'i thinks that he is going to intimidate us with his so-called popular forces, he is utterly wrong", the source told Iran Press Service, referring to the leader's warning of using "popular forces" to deal with present students unrest.


That should make the ayatollah feel all warm and cozy...


In remarks made Monday evening during a meeting with the Heads of the three powers as well as the regime's highest personalities, Ayatollah Khameneh'i had stated that "if the three branches of power could not, or would not want to resolve nation's important problems, then the leader might call on the popular force to enter the arena in order to tackle the problems".


"Tough guys in the street! That's what we need, by Gar! That's the only language these infidels... uh... citizens understand!"


Iranian political analysts interpreted Mr. Khameneh'i's remarks as a menace to stage a coup, a move, they said, was advised to him by hard-line conservatives led by Ayatollah Ali Akbar Hashemi Rafsanjani, the Chairman of the advisory Assembly for Discerning the Interests of the State, or the Expediency Council.


Also former president, and cheesed off unsuccessful candidate for the presidency. What's the word they use to describe unsuccessful candidates? Can't seem to remember... Oh, yeah. Loser.


They also said though the lamed leader did not clearly explain what he meant by "the forces of the people", but he was obviously referring to the Revolutionary Guards, the Basij volunteers and the Hezbollah pressure groups that are under his own payroll.
Posted by: Fred Pruitt || 11/13/2002 07:19 pm || Comments || Link || E-Mail|| [237 views] Top|| File under:
Katami sides with the students...
Embattled President Mohammad Khatami on Wednesday broke his silence over the sentencing to death for blasphemy of a prominent academic and close ally, describing the verdict as "inappropriate". "This verdict was inappropriate. I personally do not accept such practices," Khatami was quoted as saying by the state news agency IRNA. "Such a verdict should never have been issued and I hope that this issue will soon be resolved."


That pretty much highlights the split between Khatami and the real government of the country. Now who's going to back down? My guess is that it'll be Khatami and the students will take it in the shorts — this time, anyway.
Posted by: Fred Pruitt || 11/13/2002 07:23 pm || Comments || Link || E-Mail|| [235 views] Top|| File under:
Thousands of students rally for fifth day of protests
Angry Tehran university students were back out on campus Wednesday for a fifth straight day of protests over the sentencing to death for blasphemy of a prominent pro-reform academic. Up to 2,500 were seen gathered inside the campus for a series of speeches by student activists and reformist leaders, while police and anti-riot squads kept a discreet eye on the proceedings from streets outside. The atmosphere was largely calm, with both sides apparently keen to avoid a repeat of the events of July 1999, when student protests on the campus degenerated into violent street clashes.


I don't like it when people hit me in the head, either...
Posted by: Fred Pruitt || 11/13/2002 07:26 pm || Comments || Link || E-Mail|| [240 views] Top|| File under:
British MP criticizes Blair policy against Iraq
Islamabad, Nov 12, INA
British Labor MP Alice Mahoun has affirmed that the demonstrations swept London on 28th of last September and on 31st October were as a strong message addressed to British Prime Minister Tony Blair reported that Britons don't want war. At a press release published here, she said that any military action against Iraq would be a war for oil and that a group of thieves control the White House. She added that the aggression on Iraq would be a forefront for wars the US wages against other countries in different parts of the world.


Guess will have to do it without her help. And I was so counting on it...
Posted by: Fred Pruitt || 11/13/2002 07:58 pm || Comments || Link || E-Mail|| [287 views] Top|| File under:
Caucasus
3 bodyguards of Chechen leader Maskhadov reported killed
Three bodyguards of Chechen separatist leader Aslan Maskhadov have been killed in a shootout with rebel units in the vicinity of the village of Alleroi, in the Nozhai-Yurt district, Colonel Ilya Shabalkin, a spokesman for the regional headquarters in charge of the anti-terrorist operation in the North Caucasus, said on Wednesday.


If they got three of his bodyguards, maybe they were close to Maskhadov. I think Putin would like to see him stuffed and mounted...
Posted by: Fred Pruitt || 11/13/2002 07:38 pm || Comments || Link || E-Mail|| [237 views] Top|| File under:
5 Chechen policemen arrested in Grozny over murder charges
Five policemen of the Zavodskoy district interior department have been arrested in Groznyy, Chechen Prosecutor Nikolay Kostyuchenko told the press on Wednesday. The arrested men are accused of banditry and murders, among them the murders of their fellow policemen. Recently they killed an investigator of the Interior Directorate of Chechnya who had begun to investigate successfully a murder committed by these criminals. Nikolay Kostyuchenko also said that the people involved in blowing up a building of the Zavodskoy district interior department a month ago, which resulted in the deaths of 24 people, have not been detained yet. Several policemen who were suspected of committing the terror act stopped reporting for work at the time and are in hiding. The search for them is in progress.


Sounds like the plot of a damned made-for-teevee movie, doesn't it?
Posted by: Fred Pruitt || 11/13/2002 07:52 pm || Comments || Link || E-Mail|| [241 views] Top|| File under:
Home Front
Shooter Boyz could be involved with al-Fuqra...
Mike sent me this, this morning. Caused me to sit right up and take notice, too...
Federal authorities are investigating whether accused snipers John Allen Muhammad and John Lee Malvo had ties to a growing sect of militant American Muslims committed to waging holy war against the United States. Law-enforcement authorities yesterday said investigators want to know whether the suspects — now awaiting separate murder trials in Virginia — were involved with Jamaat al-Fuqra, a militant Muslim group with documented ties to international terrorism that has been linked to 13 slayings and 17 firebombings in the United States and Canada.
Hmmmm... Hadn't been thinking about them much lately, not since the Pearl case...
The al-Fuqra network, through an offshoot group known as the Muslims of America, has established a patchwork of more than two dozen communes from New York to California, including a sizable retreat in Red House, Va., 30 miles south of Lynchburg, where as many as 200 people live in trailers in a guarded community. FBI agents assigned to the sniper investigation task force were in Red House last week, seeking information on whether Mr. Muhammad and Mr. Malvo had ties to that community or whether they had used the site as a hide-out during a 23-day killing spree in Virginia, Maryland and the District that left 10 persons dead and three others wounded.


Uhhh... Yeah. (He said, sheepishly.) That'd be a good thing to know, wouldn't it?


Charlotte County Sheriff Thomas D. Jones, whose jurisdiction includes Red House, said that while FBI agents did not establish any specific link with the southern Virginia commune, agents told him "there had been a connection at a similar community in Georgia."


Bingo. Hope they're working the hell out of the Georgia connection...


One law-enforcement official noted yesterday that the sniper killings began Oct. 2 — the anniversary of the 1995 conviction of World Trade Center bombing ringleader Sheik Omar Abdul Rahman and others, including members of al-Fuqra.


I'd tend to discount that. Something happened every day of the year. Look hard enough and you'll find what it was...


"There are a series of coincidences here involving Mr. Muhammad and al-Fuqra that have to be followed," said the official. "Even if the investigation leads nowhere, it would be negligent not to pursue every angle."


That's the better reason. Coincidences sometimes do happen. The majority of times, though, there's a relationship.


As many as 3,000 al-Fuqra members are believed to live in the Muslim communes across the country, some of which have been identified by authorities as having shooting ranges. The State Department said al-Fuqra, or the "the impoverished," seeks to purify Islam through violence. Many of the group's members are recruited out of prison, authorities said, adding that secrecy is the hallmark of the sect and that members are trained, among other things, in the use of aliases.


Very Islamic. And rooting through the jailhouses, they'll get just the kind of people they want...


Al-Fuqra communes have been established to follow the teachings of Sheik Mubarik Ali Shah Gilani, a Pakistani cleric who founded the tax-exempt Muslims of America sect in 1980. Sheik Gilani left the United States for Lahore, Pakistan, in 1993, shortly after the first attack by Muslim terrorists on the World Trade Center. The organization also is suspected of having ties to Richard C. Reid, the British man accused of trying to use explosives in his shoes to blow up a Paris-to-Miami jetliner Dec. 22. Wall Street Journal reporter Daniel Pearl was on the way to meet Sheik Gilani in Pakistan when he was kidnapped and later killed. Mr. Pearl was investigating accusations that Reid was one of Sheik Gilani's followers. Sheik Gilani was not charged in the Pearl death.


Gilani and Fuqra keep popping up. The first time he popped up, it might have been a coincidence. Now I think he's out of the coincidence category and the Feds should be working the problem pretty seriously. There was a new report in February that he was going to be extradited to the U.S. I wonder if that ever happened?
Posted by: Fred Pruitt || 11/13/2002 04:25 pm || Comments || Link || E-Mail|| [293 views] Top|| File under:
International
11 Bangladeshis deported from Novosibirsk
Eleven citizens of Bangladesh have been deported from Novosibirsk after they were detained at the local airport for border violations.


"Yes, Achmed! Novosibirsk! In middle of Siberia! The infidels would never think of looking for us there!"


The press service of the southeast regional department of the Russian Federal Border Guard Service has reported that the illegal immigrants had arrived from Dubai (the United Arab Emirates) and were detained when passport control officers suspected the legitimacy of their visas.
"Captain, this guy's passport says he's a Finn, but he's wearing a turban..."
"Hmmm. Y'know, I think I'm suspicious, too..."
Verification procedures showed that the citizens of Bangladesh had received their visas from certain Moscow firms that did not have licences to issue the necessary invitations.


"Uhuh. Volodya's Modeling Agency, Inc... Ivan's Tire and Transmission Company..."


Moreover, the passport details of the majority of the detainees also did not correspond to their visas.
"I'm tellin' ya, Misha, that guy's hair sure got a lot darker since his passport picture was taken."
"Put on a coupla hundred pounds, too..."
The immigrants were to meet a middleman who would send them via Moscow to Europe. They have already been deported to the United Arab Emirates, the press service said.
"Oh, look, Mahmoud! More Bangladeshis!"
"Hey! Don't we know you guys?"
Posted by: Fred Pruitt || 11/13/2002 07:47 pm || Comments || Link || E-Mail|| [244 views] Top|| File under:
Middle East
Fatah doesn't know whether to spit or go blind...
By MOHAMMED DARAGHMEH, Associated Press Writer
The Al Aqsa Martyrs' Brigade, a militia responsible for scores of attacks on Israelis, is increasingly operating beyond the control of Palestinian leader Yasser Arafat's Fatah movement, group members said.
We said that, too. Didn't even have to interrupt our day's rocket science...
Israeli crackdowns have left the remaining bands of gunmen even more cut off from each other, while a shortage of funds has prompted some Al Aqsa members to turn to the Islamic Jihad group for funding attacks. The latest trend suggests the West Bank will become even more volatile, and that it will become increasingly difficult for the Palestinian Authority to deliver on promises to halt violence.
Before, they didn't want to. Now they can't. That's called irrelevance...
The disarray became apparent after a shooting attack by an Al Aqsa gunman Sunday that killed five Israelis, including a mother and her two little boys, in Kibbutz Metzer, a communal farm near the West Bank. Fatah quickly distanced itself from the attack, which violates the movement's new stance against attacks in Israel. Arafat, the Palestinian Authority leader, ordered an investigation.


Actually, he set up a committee. A committee is a creature with 12 stomachs and no brain. In America, we sometimes call them Blue Ribbon Panels...


But an Al Aqsa spokesman in the crowded and unruly Balata refugee camp, in the West Bank city of Nablus, defended the shooting Tuesday, saying it was meant to draw attention to the militia's difficulties. "The Fatah leadership ignored us and left us on the street, but what we did Sunday, we turned the tables on Fatah," said the spokesman, who gave his name only as Abu Mujahid. "We carried out this attack to let every one of them hear our voice and satisfy our needs."


"Yeah, buddy! We really showed them! Now their ass is really in a sling..."


He said the group wanted funding resumed from Arafat's Fatah movement and to share in the movement's decision-making.


If you go out and kill a mother and her babies, and bump off a couple other guys while making your getaway, I'm still not going to be willing to give you an allowance and listen to your wise counsel. I dunno why. Guess I'm just contrary...


Underscoring the chaos, there are apparent divisions between brothers. Nimer Naefa, a Fatah activist, denounced Sunday's attack as "disgraceful," saying it would turn public opinion against the Palestinians. His brother, Mohammed, is a 24-year-old Al Aqsa leader from the West Bank town of Tulkarem whom Israel accuses of orchestrating the attack.
I don't think anybody's neck snapped while making that public opinion turn, did it?
Thanks to Steve for the link!
Posted by: Fred Pruitt || 11/13/2002 01:57 pm || Comments || Link || E-Mail|| [254 views] Top|| File under:
Arafat Warns Israel on Exile Threats
A finger-wagging Yasser Arafat (1929-2002?) warned Wednesday against any attempt to send him into exile, while hawkish Israeli Cabinet ministers repeated calls to drive the Palestinian leader out of the region after the latest attack killed five Israelis.


They say Antarctica is nice this time of year...


The proposal to expel Arafat, backed by hawkish members in Israel's Security Cabinet, failed to win approval Wednesday. For the second time in two days, Foreign Minister Benjamin Netanyahu urged driving out the Palestinian leader. In a speech Tuesday night, Netanyahu said if he becomes prime minister in January elections, his first move would be to expel Arafat.


Thereby making a vote for Bibi a vote against not only Yasser, but Yasser's presence. There's probably a lot of people who'd vote for him for that alone...


Sharon has sought to diminish Arafat's powers and Sharon's government has long since halted direct dealings with the Palestinian leader. But with Israel's security agencies and the United States warning against Arafat's expulsion, Sharon has refrained from taking any action.
Reluctantly, I agree with Sharon on this. Emotionally, I'd like to see Yasser take one of those tank rounds that periodically sail through his bedroom. But if that happened, the Paleos might put someone in who can find his nether regions with both hands. Yasser as an incompetent figurehead — irrelevant in the true sense of the word — leaves the Paleomovement fragmented and without guidance. It's easier to round up stragglers than it is to fight a force that's intact, even though you can take nearly as many casualties doing it...
Arafat, meanwhile, responded angrily to Netanyahu. "Netanyahu has to remember that I am Yasser Arafat and that this is my land and the land of my grand-grand-grand-grand-grandfathers," he said on the steps of his offices in the West Bank town of Ramallah, just north of Jerusalem.


See what I mean?


Arafat has spent almost all of the past year at his headquarters and has completely stopped traveling abroad. Israel has said he is free to go, but suggested he may not be allowed to return to the Palestinian territories.


Next atrocity, they're taking away his bathroom privileges...
Posted by: Fred Pruitt || 11/13/2002 02:08 pm || Comments || Link || E-Mail|| [319 views] Top|| File under:
Nablus gets thumped...
In the biggest sweep in months, Israeli troops stormed into Nablus in dozens of tanks and armored vehicles, rounding up 30 suspected Palestinian militants. With Israeli helicopter gunships hovering overhead, armored vehicles poured into the city before dawn Wednesday. As the vehicles patrolled the mostly deserted streets, a few youths threw stones and firebombs. "This operation will continue as long as we believe that it is valuable in damaging the terror infrastructure," said Shaul Mofaz, the defense minister. "We are not limited in time, we are not limited in the type of operation."


"Our biggest constraint is trying to find the sonsofbitches..."


The focus of Wednesday's raid were several militant strongholds — the Old City, two neighborhoods near An Najah University, as well as the Balata and Askar refugee camps on the outskirts of Nablus. There were sporadic gunfights but no injuries reported. Several explosions were heard in the Old City, or Casbah, apparently set off by soldiers breaking open doors. Tanks sealed all exits from the Casbah, a maze of alleys and covered passageways and the scene of fierce fighting in April. Troops took over a nearby girls' elementary school as a makeshift base. Israel declared Nablus a closed military zone, and soldiers barred journalists from taking pictures or talking to those rounded up. The army said 30 suspected militants were arrested.


I think the IDF has pretty well had it up to here with the journos. I hope they get the guys they're looking for — and a few others, too.
Posted by: Fred Pruitt || 11/13/2002 02:16 pm || Comments || Link || E-Mail|| [323 views] Top|| File under:
Who's in the News
14
[untagged]
Bookmark
E-Mail Me
The Classics
The O Club
Rantburg Store
The Bloids
The Never-ending Story
Thugburg
Gulf War I
The Way We Were
Bio
Merry-Go-Blog
Hair Through the Ages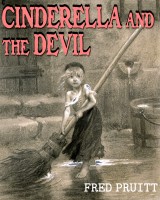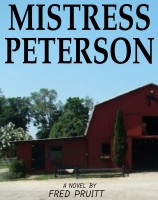 On Sale now!


A multi-volume chronology and reference guide set detailing three years of the Mexican Drug War between 2010 and 2012.

Rantburg.com and borderlandbeat.com correspondent and author Chris Covert presents his first non-fiction work detailing the drug and gang related violence in Mexico.

Chris gives us Mexican press dispatches of drug and gang war violence over three years, presented in a multi volume set intended to chronicle the death, violence and mayhem which has dominated Mexico for six years.
Click here for more information


Meet the Mods
In no particular order...


Steve White
Seafarious
Pappy
lotp
Scooter McGruder
john frum
tu3031
badanov
sherry
ryuge
GolfBravoUSMC
Bright Pebbles
trailing wife
Gloria
Fred
Besoeker
Glenmore
Frank G
3dc
Skidmark
Alaska Paul



Better than the average link...



Rantburg was assembled from recycled algorithms in the United States of America. No trees were destroyed in the production of this weblog. We did hurt some, though. Sorry.
34.231.21.83