-Signs, Portents, and the Weather-
Energy secretary says enemies are capable of shutting down US power grid
[NYPOST] Adversaries to the US are capable of shutting down the nation's electrical grid, Energy Secretary Jennifer Granholm

...Former Dem governor of Michigan. The snappy way she put that place in order after years of misgovernment by somebody or other qualified her to become Energy Secretary in the Biden administration...
admitted Sunday, saying that such cybersecurity attacks are "happening all the time."

Granholm warned of the system's vulnerabilities — amid an uptick of ransomware sieges — on CNN
...the organization formerly known as the Cable News Network. Now who knows what it might stand for...
's "State of the Union."

"Yeah, they do," Granholm told host Jake Tapper when asked if foreign actors have the ability to make the power grid go dark.

"There are very malign actors who are trying, even as we speak," she explained. "There are thousands of attacks on all aspects of the energy sector and the private sector generally."

Granholm added, "It's happening all the time. This is why the private sector and the public sector have to work together."

Granholm, the former Michigan governor, touted the Biden administration's efforts to combat cyberattacks.

She said "working with other countries, working with the private sector, working inside of our own government — the president has been issuing these executive orders, to make sure our own house is in order — [and] making sure that citizens are able to protect themselves" is all necessary to prevent cyberattacks.

"The bottom line is we have all got to up our games, with respect to our cyber defenses," said Granholm.
Posted by: Fred || 06/08/2021 00:00 || Comments || Link || E-Mail|| [180 views] Top|| File under:
-Land of the Free
Biden administration threatens Texas with legal action over migrant detention facility closures
[FoxNews] The Biden administration threatened Monday to pursue legal action if Texas Gov. Greg Abbott doesn't rescind his order shutting down federally funded shelters that house migrant children who cross the U.S.-Mexico border without their parents.

In a letter obtained by The Associated Press, the deputy general counsel for the U.S. Department of Health and Human Services told the Republican governor that even though the state issues the licenses for the shelter, Congress has tasked his agency with caring for unaccompanied children.

He warned Abbott not to interfere with those operations and said HHS intends to pursue legal action if the state proceeds to close the shelters down.

"(The Office of Refugee Resettlement) operates 52 state-licensed facilities in Texas, which comprise a significant portion of ORR's total operational footprint, and represent an indispensable component of the federal immigration system," Paul Rodriguez, HHS deputy general counsel, wrote in the letter to Abbott and two other Texas officials. The "proclamation would be a direct attack on this system."

The letter urges Abbott to clarify by June 11 whether his proclamation last week applies to 52 shelters that are licensed by the state but funded with federal grants. It argues that federal law states these migrant children "do not accrue unlawful presence" while they are in the United States, challenging Abbott's labeling of these children as "unlawful immigrants."

More than half of migrant children sheltered by the U.S. government in licensed facilities are in Texas. The last census taken on May 19 showed 4,223 children in the facilities of about 7,000 in the entire network of licensed shelters.

Experts and advocates say shutting down these shelters could seriously disrupt the program for unaccompanied children, which already faces capacity problems forcing the government to open up a dozen emergency sites to process thousands of children.

The Biden administration has worked to speed up the transfers from Border Patrol to HHS custody, and the releases of children to relatives in the U.S. In the past month, HHS has reduced the number of children in shelters or emergency sites by releasing more of them to their families.

However, as of Sunday, there are still about 16,000 children in HHS custody, and the federal government has struggled to increase the number of beds in licensed shelters, which are preferred by advocates.

The so-called emergency intake sites were opened beginning in March at convention centers, military bases and other large venues. They look like hurricane evacuation shelters, with little space to play and no privacy. Advocates and lawmakers who have visited have voiced concerns about the children's mental health.

Abbott also has been critical of emergency facilities that lack state licenses, but advocates say his directive could transfer more children to the large-scale sites.

The letter says the state would be discriminating against providers who have federal government grants to run these shelters. That would violate the doctrine of intergovernmental immunity, which impedes state interfering with federal activity, and the Supremacy Clause, which says federal law takes precedence over state or local laws.

The order to strip away licenses from shelters is part of a disaster declaration Abbott issued last week, arguing the federal government can't force Texas to keep issuing state licenses in response to a federal problem. The proclamation was a highly unusual move by the governor that comes amid criticism of record numbers of border crossings in recent months.

More recently, Abbott is saying that state troopers will soon begin arresting migrants at the border, promising an announcement later this week.
Posted by: Skidmark || 06/08/2021 08:38 || Comments || Link || E-Mail|| [99 views] Top|| File under: Human Trafficking
China-Japan-Koreas
The sad end of Jack Ma Inc.
[Forbes]


Hit the link to see the story about the dismemberment of Jack Ma Inc. and giving it's lucrative pieces to CCP friends and insiders.
Posted by: 3dc || 06/08/2021 06:02 || Comments || Link || E-Mail|| [251 views] Top|| File under: Commies
Government Corruption
ProPublica Gets Its Hands On IRS Data Of Very Rich Americans
A few things - this article doesn't give links to the actual database / other solid information on what numbers are actually on their 1040's, which then allows the leftists at ProPublica to deliberately conflate wealth / net worth with income, only the latter of which is subject to tax, in order to paint these guys in the worst possible light. Dishonest to the core, but you knew that already.


[ProPublica via TaxProf blog] - ProPublica has obtained a vast cache of IRS information showing how billionaires like Jeff Bezos, Elon Musk and Warren Buffett pay little in income tax compared to their massive wealth — sometimes, even nothing.


Ever hear of a net operating loss or a carryforward loss, guys?


In 2007, Jeff Bezos, then a multibillionaire and now the world's richest man, did not pay a penny in federal income taxes. He achieved the feat again in 2011. In 2018, Tesla founder Elon Musk, the second-richest person in the world, also paid no federal income taxes.

Michael Bloomberg managed to do the same in recent years. Billionaire investor Carl Icahn did it twice. George Soros paid no federal income tax three years in a row.


Also ignored are the employer payroll taxes paid by their respective companies, generally 9% - 10% of total wages.
Posted by: Raj || 06/08/2021 16:02 || Comments || Link || E-Mail|| [163 views] Top|| File under:
Why a Judge Has Georgia Vote Fraud on His Mind: 'Pristine' Biden Ballots That Looked Xeroxed
[Real Clear Investigations via Rantingly] When Fulton County, Ga., poll manager Suzi Voyles sorted through a large stack of mail-in ballots last November, she noticed an alarmingly odd pattern of uniformity in the markings for Joseph R. Biden. One after another, the absentee votes contained perfectly filled-in ovals for Biden — except that each of the darkened bubbles featured an identical white void inside them in the shape of a tiny crescent, indicating they'd been marked with toner ink instead of a pen or pencil.

Adding to suspicions, she noticed that all of the ballots were printed on different stock paper than the others she handled as part of a statewide hand recount of the razor-thin Nov. 3 presidential election. And none was folded or creased, as she typically observed in mail-in ballots that had been removed from envelopes.

In short, the Biden votes looked like they'd been duplicated by a copying machine.

"All of them were strangely pristine," said Voyles, who said she'd never seen anything like it in her 20 years monitoring elections in Fulton County, which includes much of Atlanta.

She wasn't alone. At least three other poll workers observed the same thing in stacks of absentee ballots for Biden processed by the county, and they have joined Voyles in swearing under penalty of perjury that they looked fake.

Now election watchdogs have used their affidavits to help convince a state judge to unseal all of the 147,000 mail-in ballots counted in Fulton and allow a closer inspection of the suspicious Biden ballots for evidence of counterfeiting. They argue that potentially tens of thousands may have been manufactured in a race that Biden won by just 12,000 votes thanks to a late surge of mail-in ballots counted after election monitors were shooed from State Farm Arena in Atlanta.
Posted by: Clavise Gloluque6897 || 06/08/2021 13:07 || Comments || Link || E-Mail|| [115 views] Top|| File under:
Biden White House powered by family connections
[FoxNews] White House press secretary Jen Psaki, Secretary of State Antony Blinken, National Security Adviser Jake Sullivan, senior adviser Anita Dunn, White House counselor Steve Richetti, deputy chief of staff Bruce Reed and Presidential Personnel Office Director Cathy Russell each have at least one direct family member working for the Biden administration.

Psaki's sister Stephanie Psaki was appointed to a senior adviser role within the Department of Health and Human Services in March. Her official title is Senior Advisor on Human Rights and Gender Equity in the Office of Global Affairs.

In Sullivan's case, his wife, younger brother and sister-in-law work for the Biden administration. The national security adviser's younger brother Tom Sullivan is deputy chief of staff for policy at the State Department after holding the same position during the Obama administration (Jake Sullivan served in both the White House and State Department under Obama). Tom Sullivan's wife Rose Baumann Sullivan is Acting Assistant Secretary for Legislation at HHS, according to the department's website. She was previously a lobbyist for companies including Verizon, Google parent Alphabet and CVS Health, according to Open Secrets.

Jake Sullivan's wife Maggie Goodlander is counsel to Attorney General Merrick Garland after clerking for Garland, according to Politico.

Blinken's wife Evan Ryan is White House Cabinet Secretary, an appointed position without Senate confirmation that entails being a go-between for the president and cabinet departments and agencies.

Meanwhile, Biden's senior adviser Anita Dunn, who has said her position is temporary, is married to Bob Bauer, who co-chairs the Presidential Commission on the Supreme Court of the U.S., which is looking at so-called Supreme Court reform.

White House chief of staff Ron Klain's wife Monica Medina is Biden's nominee for assistant secretary of the Bureau of Oceans and International Environmental and Science Affairs.
Posted by: Skidmark || 06/08/2021 08:30 || Comments || Link || E-Mail|| [97 views] Top|| File under:
Hunter Biden was hired by a Romanian real estate tycoon to overturn his bribery conviction
[Daily Mail, Where America Gets Its News] Romanian real estate tycoon Gabriel Popoviciu was convicted in his home country in 2016 of bribery


He bribed a university official to buy a 550-acre plot of government-owned land for a drastically reduced price


Popoviciu hired Hunter Biden
......son of President Joe: cashiered from the Navy, a crackhead, wheeler dealer, leg humper, horn dog, and general all around ne'er do well. We're supposed to feel sorry for him.....
that year as part of an influence campaign to persuade anti-corruption prosecutors to cut a deal or drop the case


DailyMail.com can now reveal the extensive propaganda and persuasion campaign planned for the Romanian criminal


Hunter brought in political heavyweight Louis Freeh, the former director of the FBI, to use his US law enforcement contacts for Popoviciu's advantage


Hunter's involvement included meeting with U.S. officials and plotting a media blitz in favor of the foreign tycoon, all while his father was Vice President


Despite the planned influence and media campaign, Hunter and his colleagues' attempts failed and Popoviciu was sentenced to nine years in prison in 2016
Posted by: Fred || 06/08/2021 00:00 || Comments || Link || E-Mail|| [91 views] Top|| File under:
Seattle Times sues city of Seattle over Mayor Jenny Durkan's missing text messages during protests
[SEATTLETIMES] The Seattle Times filed a lawsuit Thursday alleging that the city of Seattle mishandled requests from

news hound

s for officials' text messages during a tumultuous period last summer when police abandoned the East Precinct and used tear gas on protesters.

The complaint, filed in King County Superior Court, follows a whistleblower investigation that found Seattle Mayor Jenny Summer of Love Durkan

...Democrat Maress of Seattle, who allowed a chunk of the downtown of her city to be turned into an autonomous combat zone. She just can't figure what went wrong, if anything...
's office violated state public records laws in its handling of requests after discovering the mayor's texts were missing for a 10-month period.

Four Seattle Times

news hound

s were among the requesters affected. Their requests were largely focused on officials' communications surrounding a series of events last summer, including fatal shootings in the Capitol Hill Organized Protest area that formed following the precinct's abandonment and the resignation of former Police Chief Carmen Best. None of the

news hound

s were informed that the mayor's texts had not been retained.

The Seattle Times, represented by attorney Kathy George, claims the city violated the Public Records Act by withholding or destroying the mayor's records after they were requested. The Times also argues the city did not respond to requests in a timely fashion and with the fullest assistance, as required by state law.

The city has said that one of Durkan's city-issued cellphones was set to delete texts after 30 days, which goes against state law and the city's retention policies. It is still not clear who is responsible for changing the retention setting to 30 days, the shortest standard option on an iPhone. Texts from seven police department officials, including the former chief, and the fire chief are also missing.


Posted by: Fred || 06/08/2021 00:00 || Comments || Link || E-Mail|| [189 views] Top|| File under: Antifa/BLM
Planned Parenthood Lawsuit Against Lubbock Abortion Ban Dismissed by U.S. District Judge
[THETEXAN.NEWS] After the citizens of Lubbock voted to become a "Sanctuary City for the Unborn" and ban child sacrifice abortion in town limits, Planned Parenthood
...has received federal funding since 1970, when President Richard Nixon signed into law the Family Planning Services and Population Research Act. It is sometimes described as the gynecololgical wing of the Democratic party...
sued the city.

Yesterday, the lawsuit was dismissed.

According to Judge James Hendrix of the U.S. District Court for the Western District of Texas, the case is not justiciable since Planned Parenthood lacks standing to sue the city. Furthermore, court precedent and state law both appear to allow the ban. However,


there's more than one way to skin a cat...


Hendrix wrote that certain elements of the case may still be resolved in another court.

Because of the way it was crafted, the ban bucks the typical process of lawsuits between child sacrifice abortion providers and governments that has dominated American child sacrifice abortion jurisprudence in cases like Planned Parenthood v. Casey and the seminal Texas case Whole Woman's Health v. Hellerstedt.

The "sanctuary" ordinance that Lubbock adopted uses private lawsuits for enforcement. An aborted child's living kin can sue anybody that performed or aided the child's child sacrifice abortion, other than the mother, for compensatory or punitive damages. In addition, any private citizen can bring an action for injunctive relief or statutory damages against violators. No government employee can sue, and the city cannot punish violators before meeting certain legal thresholds — for example, if the U.S. Supreme Court

...the political football known as The Highest Court in the Land, home of penumbrae and emanations...
overturns Roe v. Wade and other binding jurisprudence — thus undercutting Planned Parenthood's standing to sue.
Posted by: Fred || 06/08/2021 00:00 || Comments || Link || E-Mail|| [119 views] Top|| File under:
Florida Governor Ron DeSantis Signs Legislation to Combat Communist Foreign Influence, Chinese Espionage and Theft of Intellectual Property
[ConservativeTreehouse] Florida Governor Ron DeSantis used recent examples of Chinese Communist Party (CCP) influence to introduce legislation he is signing today that will "protect Florida's higher education institutions and government from foreign influence and combat corporate espionage, keeping Florida's intellectual property safe within the state's boundaries." There are two bills being signed in coordination with the overall effort: HB 7017 and HB 1523.

Highlights of HB 1523 (Combatting Corporate Espionage in Florida Act):


Creates new criminal offenses in Florida for the theft and trafficking of trade secrets.


Anyone who willfully and without authorization steals or attempts to steal a trade secret and use it for their own benefit will now face a third-degree felony, punishable by up to 5 years in prison. Individuals attempting to sell stolen trade secrets will face a second-degree felony, punishable by up to 15 years in prison


If an individual or entity violates this law on behalf of a foreign government, the penalties are severely enhanced — reclassifying the felony one degree higher and increasing the offense severity ranking.

Highlights of HB 7017:


Strengthens foreign financial connection vetting and disclosure requirements for entities seeking tax-payer funded grants or contracts from state agencies or political subdivisions.


Creates heightened scrutiny of research grant applicants, foreign applicants for research positions, and foreign travel or activities of employees of major research institutions.


Requires universities and colleges to disclose foreign donations and grants of $50,000 or more to the State University System Board of Governors or Department of Education. State agencies and political subdivisions are required to report foreign donations and grants of $50,000 or more to the Department of Financial Services.


Prohibits specific agreements between state/public entities and the seven countries of concern (Russia, PRC, Cuba, North Korea, Iran, Syria, and Venezuela).
Posted by: Flairong Angeamp8355 || 06/08/2021 00:00 || Comments || Link || E-Mail|| [132 views] Top|| File under: Commies
Who's in the News
42
[untagged]
4
Govt of Iran
3
Hezbollah
3
Commies
3
Islamic State
3
Hamas
2
Sublime Porte
2
Govt of Iran Proxies
2
Narcos
2
Antifa/BLM
1
Palestinian Authority
1
al-Shabaab (AQ)
1
[untagged]
1
Taliban
1
Arab Spring
1
Human Trafficking
Bookmark
E-Mail Me
The Classics
The O Club
Rantburg Store
The Bloids
The Never-ending Story
Thugburg
Gulf War I
The Way We Were
Bio
Merry-Go-Blog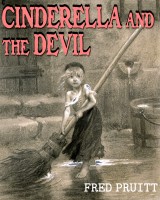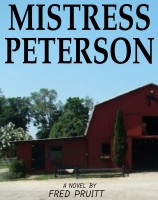 On Sale now!


A multi-volume chronology and reference guide set detailing three years of the Mexican Drug War between 2010 and 2012.

Rantburg.com and borderlandbeat.com correspondent and author Chris Covert presents his first non-fiction work detailing the drug and gang related violence in Mexico.

Chris gives us Mexican press dispatches of drug and gang war violence over three years, presented in a multi volume set intended to chronicle the death, violence and mayhem which has dominated Mexico for six years.
Click here for more information


Meet the Mods
In no particular order...


Steve White
Seafarious
Pappy
lotp
Scooter McGruder
john frum
tu3031
badanov
sherry
ryuge
GolfBravoUSMC
Bright Pebbles
trailing wife
Gloria
Fred
Besoeker
Glenmore
Frank G
3dc
Skidmark
Alaska Paul



Better than the average link...



Rantburg was assembled from recycled algorithms in the United States of America. No trees were destroyed in the production of this weblog. We did hurt some, though. Sorry.
35.168.110.128

Help keep the Burg running! Paypal: