-Signs, Portents, and the Weather-
Why Was the US Department of Defense Funding Bioweapons Research at Wuhan?
[Red State] (EDITOR'S NOTE: After reviewing thousands, and perhaps tens of thousands, of documents regarding the Wuhan coronavirus pandemic, we've got lots of questions. This post asks a very important question that every American should be asking their representatives to dig into. Our Scott Hounsell had another question regarding EcoHealth Alliance and its participation in the PPP program. Read that here.)

Late Friday the British publication DailyMail reported that the United States Department of Defense provided $39 million in grant funding to "EcoHealth Alliance" as part of the aggregated grant funding received by EcoHealth Alliance to conduct various types of "gain of function" virus research — a type of research in which scientists engineer viruses to make them more transmissible or lethal and which can be used to create bioweapons.

EcoHealth Alliance used a large amount of its funding to support research projects on the subject at the Wuhan Institute of Virology, led by Chinese "bat virus" expert Dr. Shi Zenglhi — the "Bat Lady."

While the Daily Mail report is fairly exhaustive, I think it is important to note that RedState, led by my colleague Scott Hounsell, was asking questions about US government funding gain-of-function research at the Wuhan lab back in February.

Further, back on May 11 — three weeks ago — Scott reported on the testy responses by Dr. Fauci to questions posed to him by Sen. Rand Paul about whether or not the US government, through the National Institute of Health (NIH), had provided funding to the Wuhan lab that had been used to conduct "gain of function" research involving viral mutations such as that which is thought to possibly have created the SARS-CoV-2 virus that led to the COVID-19 pandemic. Dr. Fauci adamantly denied that NIH had funded any such research.

NIH is not DOD, so you might wonder why these references are important.

Since that May 11 story, Scott has written another 16 stories on US government grant funding of research taking place at the Wuhan lab, the individuals involved, the efforts to deflect suspicion or blame for the COVID pandemic on any of the work done in Wuhan or any of the individuals involved in conducting the research.

Scott has written many of his stories based on original sources like grant paperwork and other documentation he has obtained through various sources. The DailyMail story today mostly serves to only validate and corroborate much of what Scott has already reported. From the DailyMail:
Posted by: Besoeker || 06/08/2021 14:00 || Comments || Link || E-Mail|| [142 views] Top|| File under:
The Long Shadow of the 1976 Swine Flu Vaccine 'Fiasco'
[Smithsonian] In the spring of 1976, it looked like that year's flu was the real thing. Spoiler alert: it wasn't, and rushed response led to a medical debacle that hasn't gone away.

"Some of the American public's hesitance to embrace vaccines — the flu vaccine in particular — can be attributed to the long-lasting effects of a failed 1976 campaign to mass-vaccinate the public against a strain of the swine flu virus," writes Rebecca Kreston for Discover. "This government-led campaign was widely viewed as a debacle and put an irreparable dent in future public health initiative, as well as negatively influenced the public's perception of both the flu and the flu shot in this country."

To begin with: You should get a flu shot. You should certainly get all of your other vaccines and make sure your children get them. They will protect you and others from getting deadly and debilitating things like mumps, whooping cough, polio and measles. But this is a story about one time over 40 years ago when poor decision-making on the part of the government led to the unnecessary vaccination of about 45 million citizens. We can't blame it for the modern anti-vaccine movement, which has more recent roots in a retracted paper that linked one vaccine to autism, but it certainly had an effect on the public's view of vaccines.

On February 4, 1976, a young soldier named David Lewis died of a new form of flu. In the middle of the month, F. David Matthews, the U.S. secretary of health, education and welfare, announced that an epidemic of the flu that killed Pvt. Lewis was due in the fall. "The indication is that we will see a return of the 1918 flu virus that is the most virulent form of flu," he said, reports Patrick di Justo for Salon. He went on: The 1918 outbreak of "Spanish flu" killed half a million Americans, and the upcoming apocalypse was expected to kill a million.


Posted by: Besoeker || 06/08/2021 07:15 || Comments || Link || E-Mail|| [133 views] Top|| File under:
-Land of the Free
Trump in 2022
[Townhall]

May 30 - Wayne Allen Root


Trump appeared to be fascinated by my idea. He'd clearly never heard it before.


I want Trump to run for a House seat in 2022. Pick a winnable Republican district in Florida - where the president is beloved. I promise 74 million-plus Trump voters will get excited. They will volunteer, donate, spread the word and, yes, many will move to your district in Florida to help elect you, Mr. President.

This isn't about one House seat. With Trump campaigning and leading the battle, Republicans will sweep to victory in 2022 with the biggest GOP voter turnout in history. We will win a GOP House landslide by 40 to 60 seats -- just like in 2010 and 2014.

Now, to the important part of my plan. The GOP Congress then elects Trump as speaker of the House - the second most powerful job in America. From that platform, Trump rules Washington, D.C., for the next two years. He is President Joe Biden's worst nightmare.

Speaker of the House Trump can open a dozen criminal investigations against Biden. He can lead the impeachment of Biden (how ironic would that be?). He can block every single Biden bill. He will stop the Biden agenda dead in its tracks.


It's be enough for me to stop the agenda.


And don't forget, Speaker of the House Trump can sit behind Biden for each State of the Union address. I can't wait to watch that.

I told Trump he will become an American folk hero. His legend will grow even bigger. His brand and actions will dominate Washington politics leading into 2024. From that platform, folk hero Trump wins the presidency again in 2024 - after first saving America from the Biden disaster.

Trump was clearly fascinated by the idea. He should be. It's a game-changer for Trump, for the GOP and for America.
Posted by: Bobby || 06/08/2021 00:00 || Comments || Link || E-Mail|| [145 views] Top|| File under:
Caribbean-Latin America
Guatemalan President Blasts Biden's Border Policies for Enabling Criminal Human Smugglers
[Townhall] After gifting reporters a cookie of her face, Vice President Kamala Harris has made her way to Guatemala to discuss the "root causes" of an unprecedented surge of illegal immigration into the United States since President Biden took office in January.

Ahead of her arrival, Guatemalan President Alejandro Giammattei blasted the Biden Administration for "family reunification" policies that enable human trafficking and smuggling.

"The message changed to 'we're going to reunite families and we're going to reunite children. The very next day the coyotes were here organizing groups of children to take them to the United States," Giammattei said during an interview with CBS News.


Posted by: Besoeker || 06/08/2021 06:09 || Comments || Link || E-Mail|| [59 views] Top|| File under:
Caucasus/Russia/Central Asia
The agendas of the June 16th summit do not coincide
Direct Translation


by Alexander Zapolskis

[Regnum] The closer the date of June 16, 2021 gets, the sharper the intrigue on the content of the talks between the presidents of Russia and the United States in Geneva becomes. On the one hand, there are a great many topics for discussion and all the key ones. On the other hand, Joe Biden in The Washington Post published an article summarizing his position on fiducials, and it almost completely contradicts ours.

Continued on Page 49
Posted by: badanov || 06/08/2021 00:00 || Comments || Link || E-Mail|| [67 views] Top|| File under:
Government Corruption
Institutional Collapse
[TAKIMAG] ...The Bolshevik Revolution is another good example from that period.


...when the most trusted institutions of European society, the military and the aristocracy, collapsed following the first world war...

It was made possible by a tsarist system that squandered its authority and created distrust among the people. The nutty behavior of the Tsar and his wife made the institution an object of mockery. This magnified the cultural, economic, and class frictions. The collapse of social trust in tsarist Russia made revolution necessary and inevitable. Bolshevism promised to restock social trust with a new and abundant alternative.

Russia provides another relevant example on this topic. The official narrative is that Ronald Reagan won the Cold War. His economic and military policies accelerated the demise of a bad system. In reality it was the Afghan war that broke the Soviet system. The Red Army was the most trusted institution in Soviet Russia in the 1970s. Its failures in Afghanistan and the subsequent lies to hide the truth cratered the most trusted institution in Russia. Collapse soon followed.

Continued on Page 49
Posted by: Fred || 06/08/2021 00:00 || Comments || Link || E-Mail|| [130 views] Top|| File under:
Home Front: Politix
Governor DeSantis's star keeps rising
[American Thinker] DeSantis has an unmistakable political glow about him. Whether being treated like a star performer at a massive country music jam in Florida or being one of the top people on Donald Trump's radar should Trump win again, people like what they see.

On Sunday, Florida held the largest music festival in America since February 2020. The Pepsi Gulf Coast Jam, in Panama City Beach, saw more than 20,000 people gather together for the three-day country music festival. Big stars were appearing: Lynyrd Skynyrd, Luke Bryan, Brooks & Dunn, Chris Stapleton...and Ron DeSantis. Yup, DeSantis dropped by for a quick visit and got the same star treatment as the named performers:
Posted by: Besoeker || 06/08/2021 05:45 || Comments || Link || E-Mail|| [90 views] Top|| File under:
Iraq
40 years ago - Operation Opera: Israel destroyed Iraq's nuclear program and saved the West
[Arutz7] - In the late 1970s, Iraq purchased an "Osiris class" nuclear reactor from France (some things never change). Israeli military intelligence assumed this was for plutonium production to further an Iraqi nuclear weapons program. Israeli intelligence also believed that the summer of 1981 would be the last chance to destroy the reactor without exposing the Iraqi civilian population to nuclear fallout. After that point, the reactor would be loaded with nuclear fuel.

Israel prevented a nuclear Iraq

...Israel first pursued a diplomatic solution to the situation.

...In meetings with Defense Secretary Casper Weinberger and Secretary of State Alexander Haig, there was agreement about the Israeli assessment regarding the Iraqi nuclear threat. American representatives even verified Israeli assessments that Iraq was working to reach nuclear capability and exploit the ability to influence and destroy Israel. Despite the American consensus, the Americans refused to act. Perhaps because they did not truly grasp the danger or did not want to upset Iraq, which was fighting America's enemy, Iran.

"Yitzchak Shamir, negotiated with French presidents Valery Giscard-D'Estaing and his successor Francois Mitterand. The French proved intransigent, looking out for their own economic interests as Iraq was by far their top customer for military hardware. The payments to France came mostly in the form of oil. [Then as now the French Government couldn't care less about dead Jews]


As the IDF reported it:

"4 pm, the evening before the Shavout holiday, 1981, orders were given to begin operations. At 5:35.a squadron of IAF F-16 fighter aircraft flew over Iraqi skies and dropped a number of bombs. The nuclear reactor was completely destroyed. Mission accomplished. One after another, the pilots shouted the code word "Alpha" into their radios, signaling their success. Zev Raz, Amus Yadlin, Chagi katz, Amir Nahumi, Yiftach Spector, Yisraeli Shapir, and Ilan Ramon- changed history, erasing the nuclear threat of the enemy."


History never repeats itself, but it often rhymes
Posted by: g(r)omgoru || 06/08/2021 17:54 || Comments || Link || E-Mail|| [54 views] Top|| File under:
Experts in Missing Opportunities
[ENGLISH.AAWSAT] Sometimes words haunt the writer. They catch his attention and seize him. Sometimes it's about words he heard or was touched by, or words he felt and could not forget.

As a wandering Arab journalist, I carried the recorder between many Arab capitals, from Khartoum to Baghdad and Sanaa. The word that has haunted me for years is "failure".

"Failure" came to mind yesterday when I was asking for clarification about the downing of two booby-trapped drones that attempted to target the Iraqi base of Ain al-Asad, which includes American soldiers or experts. I was seeking for a clarification because Iraq is heading towards a major test represented in the early parliamentary elections scheduled for October 10.
Continued on Page 49
Posted by: Fred || 06/08/2021 00:00 || Comments || Link || E-Mail|| [102 views] Top|| File under: Govt of Iran Proxies
Israel-Palestine-Jordan
Remembering when Israel attacked the US
A tendentious title... We discussed the subject at length back in 2003, when it was pointed out that in war mistakes happen in which people die unfairly, and America has made some of them.

Today back in 1967: During the six-day Middle East war, 34 American servicemen were killed when Israel attacked the USS Liberty, a Navy intelligence-gathering ship in the Mediterranean Sea. (Israel later said the Liberty had been mistaken for an Egyptian vessel.)


The USS Liberty was an electronic intelligence-gathering ship that was cruising international waters off the Egyptian coast on June 8, 1967. Israeli planes and torpedo boats opened fire on the Liberty at what became known as the outbreak of the Israeli-Egyptian Six-Day War. In addition to the 34 Americans killed, more than 170 were wounded. Calls to the Navy seeking comment were not immediately returned.

Israel has long maintained that the attack was a case of mistaken identity, an explanation that the Johnson administration did not formally challenge. Israel claimed its forces thought the ship was an Egyptian vessel and apologized to the United States.
From the Jerusalem Post on the subject in 2011:

The pilots of the four jets that attacked the Liberty remained anonymous for decades. One died in 1979 in an aviation accident, and in 2003, one of them agreed to give this reporter an exclusive interview of his impressions from that fateful day.

He is Yitfach Spector, a famous Israeli pilot who went on to become a triple ace, shooting down 15 enemy aircraft, and taking part in the infamous 1981 raid on the Iraqi nuclear reactor. He was finally dismissed from the Air Force in 2003 for signing a letter with other pilots protesting the policy of targeted killings of Palestinian terrorists.

Brig.-Gen. (ret.) Spector says in that interview that the Americans aboard the Liberty were "lucky" he wasn't carrying any iron bombs otherwise he would have sunk the ship.

"There was a mistake. Mistakes happen. As far as I know, the mistake was of the USS Liberty being there in the first place," says Spector, who at the time was deputy squadron commander of the 101st and used the code name "Kursa" during the attack.

"I was told on the radio that it was an Egyptian ship off the Gaza coast. Hit it. The luck of the ship was that I was armed only with light ammunition against aircraft. If I had had a bomb it would be sitting on the bottom today like the Titanic. I promise you," Spector says.

Cristol and Spector remain baffled about the persistence of the conspiracy theories that assert that Israel deliberately attacked the ship. Some theories suggest Israel hit the ship because it picked up communications that Israel was about to invade Syria, or was massacred prisoners of war. Cristol suggests it had to do with anti-Israel sentiments.

"There are people who are anti-Israel or who are on the other side of the Arab-Israeli conflict and because the United States-Israel relationship is so strong and so good they find very few ways to attack it. This is one of the focal points on which they like to aim when they are attempting to attack and destroy that relationship," Cristol says.
Posted by: NN2N1 || 06/08/2021 08:01 || Comments || Link || E-Mail|| [133 views] Top|| File under:
Syria-Lebanon-Iran
Palestine's Wars in-- Lebanon
[ENGLISH.AAWSAT] During the Gazoo
...Hellhole adjunct to Israel and Egypt's Sinai Peninsula, inhabited by Gazooks. The place was acquired in the wake of the 1967 War and then presented to Paleostinian control in 2006 by Ariel Sharon, who had entered his dotage. It is currently ruled with an iron fist by Hamaswith about the living conditions you'd expect. It periodically attacks the Hated Zionist Entity whenever Iran needs a ruckus created or the hard boyz get bored, getting thumped by the IDF in return. The ruling turbans then wave the bloody shirt and holler loudly about oppression and disproportionate response...
war, many voices were heard in Leb

...an Iranian colony situated on the eastern Mediterranean, conveniently adjacent to Israel. Formerly inhabited by hardy Phoenecian traders, its official language is now Arabic, with the usual unpleasant side effects. The Leb civil war, between 1975 and 1990, lasted a little over 145 years and produced 120,000 fatalities. The average length of a ceasefire was measured in seconds. The Lebs maintain a precarious sectarian balance among Shiites, Sunnis, and about a dozeen flavors of Christians. It is the home of Hezbollah, which periodically starts a war with the Zionist Entity, gets Beirut pounded to rubble, and then declares victory and has a parade. The Lebs have the curious habit of periodically murdering their heads of state or prime ministers, a practice dating back to the heady human sacrifice days of Baal Moloch...
; two among them are striking, at least on social media: one does not want to empathize with the Paleostinians in the slightest, because of Lebanism, and the other wants to open the Lebanese border for war with Israel, citing their enthusiasm for fighting Israel, and also Arabism and Islam.
Continued on Page 49
Posted by: Fred || 06/08/2021 00:00 || Comments || Link || E-Mail|| [61 views] Top|| File under: Hezbollah
Who's in the News
42
[untagged]
4
Govt of Iran
3
Hezbollah
3
Commies
3
Hamas
3
Islamic State
2
Antifa/BLM
2
Narcos
2
Sublime Porte
2
Govt of Iran Proxies
1
[untagged]
1
Arab Spring
1
Palestinian Authority
1
Taliban
1
al-Shabaab (AQ)
1
Human Trafficking
Bookmark
E-Mail Me
The Classics
The O Club
Rantburg Store
The Bloids
The Never-ending Story
Thugburg
Gulf War I
The Way We Were
Bio
Merry-Go-Blog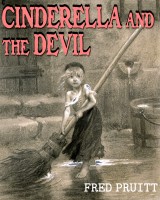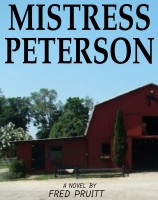 On Sale now!


A multi-volume chronology and reference guide set detailing three years of the Mexican Drug War between 2010 and 2012.

Rantburg.com and borderlandbeat.com correspondent and author Chris Covert presents his first non-fiction work detailing the drug and gang related violence in Mexico.

Chris gives us Mexican press dispatches of drug and gang war violence over three years, presented in a multi volume set intended to chronicle the death, violence and mayhem which has dominated Mexico for six years.
Click here for more information


Meet the Mods
In no particular order...


Steve White
Seafarious
Pappy
lotp
Scooter McGruder
john frum
tu3031
badanov
sherry
ryuge
GolfBravoUSMC
Bright Pebbles
trailing wife
Gloria
Fred
Besoeker
Glenmore
Frank G
3dc
Skidmark
Alaska Paul



Better than the average link...



Rantburg was assembled from recycled algorithms in the United States of America. No trees were destroyed in the production of this weblog. We did hurt some, though. Sorry.
52.23.219.12

Help keep the Burg running! Paypal: