-Obits-
Rep. Alcee Hastings dies, narrowing Democratic House majority to just 7
[CNBC] Rep. Alcee Hastings, D-Fla., died Tuesday after a more than two-year bout with pancreatic cancer, NBC News confirmed.

Hastings, who served in the House for nearly three decades, was 84. Throughout his career, he held several key committee assignments and leadership positions, most recently as vice chairman of the rules committee. He had also been Florida's first Black federal trial judge, appointed to the bench in 1979 by President Jimmy Malaise Carter
...only the second worst president ever...
"As an attorney, civil rights activist and judge, and over his nearly thirty years in Congress, he fought tirelessly to create opportunities to lift up working families, communities of color, children and immigrants colonists," House Speaker Nancy San Fran Nan Pelosi


Congresswoman-for-Life from the San Francisco Bay Area, born into a family of professional politicians. On-again-off-again Speaker of the House. It's not her fault when they lose, but it's her accomplishment when they win. Noted for her heavily botoxed grimace and occasional senior... uhhh... moments...


wrote in a statement.

President Joe The Big Guy Biden

...46th president of the U.S., who gives the geriatric a bad name...
reacted to Hastings' death on Tuesday afternoon. "Across his long career of public service, Alcee always stood up to fight for equality, and always showed up for the working people he represented," he said in a statement. "Jill and I are saddened to learn of his passing."

Democrats now hold a narrower advantage in the House, 218-211, giving the party a smaller margin of error in passing legislation. Six seats are vacant, four of which were previously held by Democrats and two by Republicans.

Three of the four Democratic House seats were vacated by appointments to positions in President Joe Biden's Cabinet. Deb Haaland, of New Mexico, was appointed secretary of the Department of Interior; Marcia Fudge


...Dem Congresswoman for Ohio's 11th congressional district since 2008. She won a special election to succeed Stephanie Tubbs Jones, who gave up her office when carried out feet first. The strangely-shaped, but really not gerrymandered, district includes most of the black-majority areas between Cleveland and Akron. Fudge was Chairwoman of the Congressional Black Caucus in the 113th Congress...


, of Ohio, was named head of the Department of Housing and Urban Development, and Cedric Richmond, of Louisiana, became senior advisor to the president and director of the White House Office of Public Engagement.

One of the two vacant GOP seats is no longer up for contest. Julia Letlow of Louisiana was elected in late March but has yet to be sworn in. Julia will replace her late husband, Luke Letlow, who was elected to the seat but died before being sworn in due to Covid-19 complications.

In 1983, when Hastings was a federal judge, he was acquitted in criminal court on a charge of conspiring to solicit a bribe in exchange for leniency in a sentencing.

Nevertheless, the House impeached Hastings in 1988 amid accusations that he perjured himself during that criminal trial. The Senate voted to convict him, removing him from the bench, but did not vote to disqualify him from holding future office.

Hastings appealed the impeachment conviction in 1992. A federal judge overturned the conviction, on the grounds that a 12-member Senate committee, rather than the full Senate, conducted the impeachment trial. This was the first time a Senate conviction was overturned by a federal judge.

The next year, the U.S. Supreme Court ruled federal courts do not have the authority to review the procedures of a Senate impeachment trial. Hastings' legislative career, which began with his election in 1992 and continued until his death, was unaffected by the decision.
Posted by: Fred || 04/07/2021 00:00 || Comments || Link || E-Mail|| [10803 views] Top|| File under:
-Great Cultural Revolution
AFT's Weingarten smears Jews as 'ownership class' as Texas reopens
[FreeBeacon] Union leader Randi Weingarten criticized Jews as "part of the ownership class" dedicated to denying opportunities to others in an interview released on Friday.

Weingarten—who is herself Jewish and draws a six-figure salary as head of the American Federation of Teachers (AFT)—took aim at American Jews in an interview with the Jerusalem Post. When asked about parents critical of the AFT's resistance to school reopening, Weingarten took aim squarely at Jewish critics.

"American Jews are now part of the ownership class," Weingarten said. "Jews were immigrants from somewhere else. And they needed the right to have public education. And they needed power to have enough income and wealth for their families that they could put their kids through college and their kids could do better than they have done."


Deflection. That has nothing to do with reopening schools, though it sounds like standard communist cant.

"What I hear when I hear that question is that those who are in the ownership class now want to take that ladder of opportunity away from those who do not have it," she said.


Wouldn't reopening schools help the children of those who are not yet on that ladder most? Ownership class types can afford private schools and tutors, and know enough to take on the work themselves, if needed.

Weingarten's comments come after months of political conflict about whether to reopen school system as vaccinations ramp up and the coronavirus crisis recedes.

A major Jewish advocacy group ripped Weingarten for being "inaccurate and dangerous" in her generalizations about the Jewish community. StandWithUs, a pro-Israel advocacy organization, said the union boss was "out of touch" with the experience of Jewish students and came close to trafficking in anti-Semitism.


She repeated the most common anti-Semitic slander that is out there. The left is so damn racist it isn't even funny
Posted by: DarthVader || 04/07/2021 08:13 || Comments || Link || E-Mail|| [10803 views] Top|| File under:
'Who's racist?' Lawyer mom takes on Maryland school district's woke racism claims
[WASHINGTONTIMES] Gordana Schifanelli is a lawyer married to a former Army special forces officer, and what's more, she grew up in a Communist household in Belgrade, Yugoslavia. All of which makes for a powerful opponent in what has shaped up as a battle on Maryland's Eastern Shore between forces of wokeness in Queen Anne's County Public Schools and some concerned parents.

"It's totalitarian, what they're doing, so I know it," she said. "I was in the middle of a NATO


...the North Atlantic Treaty Organization. A collection of multinational and multilingual and multicultural armed forces, all of differing capabilities, working toward a common goal by pulling in different directions...


bombing and barely survived. Now you want to tell me I'm a racist? Whatever."
Continued on Page 49
Posted by: Fred || 04/07/2021 00:00 || Comments || Link || E-Mail|| [10797 views] Top|| File under:
-Signs, Portents, and the Weather-
Michigan coronavirus cases rise sharply, top daily tally among U.S. states
[REUTERS] Michigan topped the coronavirus (aka COVID19 or Chinese Plague)
...the twenty first century equivalent of bubonic plague, only instead of killing off a third of the population of Europe it kills 3.4 percent of those who notice they have it. It seems to be fond of the elderly, especially Iranian politicians and holy men...
daily tally among U.S. states on Monday after a steep rise in infections, about a month after the state eased restrictions when new cases showed a downward trend.

It reported 11,082 cases on Monday, which included Sunday and Monday's case load as the state does not report on Sunday. Michigan's daily COVID-19 tally is hovering close to its previous single-day peak of 10,140 new cases on Nov. 20.

Michigan is currently the worst affected U.S. state in terms of new cases and hospitalizations per 100,000 people in the week to April 5. It is the only state to report more than 7,000 new cases on Monday. (Graphic: tmsnrt.rs/2WTOZDR)

Following a slew of other states, Michigan began loosening restrictions around gatherings by increasing the capacity of gyms, restaurants, pubs, retail stores and entertainment venues in March.

Around the time when restrictions were eased in March, the state reported about 1,800 new infections a day. In the seven days to April 5, the average has surged to over 6,700 cases a day.

Nationwide, new virus infections were up for a third week in a row and hospitalizations also broke an 11-week streak of falling admissions.

Twenty-seven out of 50 U.S. states have reported increases in new cases in the past week compared with the previous seven days.

Last week, U.S. President Joe The Big Guy Biden

...46th president of the U.S. Sleazy Dem mschine politician, paterfamilias of the Biden Crime Family...
urged states to pause reopening efforts with the head of the U.S. Centers for Disease Control and Prevention warning of "impending doom" if precautions are not taken seriously.


Posted by: Fred || 04/07/2021 00:00 || Comments || Link || E-Mail|| [10799 views] Top|| File under:
Government Corruption
NY State To Give Up To $2.1 Billion To Illegal Immigrants
[ZERO] Embattled Gov. Andrew Cuomo - desperate for any news to distract from his dueling sex abuse and nursing home death scandals ("Hey, want some pot?") - struck a deal on Tuesday with New York Lawmakers to spend $2.1 billion towards to assist jobless workers who were excluded from unemployment benefits during the pandemic - primarily undocumented immigrants and ex-convicts, after activists launched several hunger strikes.

Lawmakers justified the stunning addition to the state's broader $212 billion budget agreement, by claiming - as Lohud.com's Tifany Cusac-Smith and David McKay Wilson report - many undocumented immigrants have not received aid such as stimulus checks or federal unemployment benefits during the pandemic, even though studies show that they pay billions of dollars in taxes each year.

The study in question - by The Institute on Taxation and Economic Policy - appears custom-tailored to justify classifying illegal immigrants as qualifying residents, as they claim tax revenues would skyrocket if currently illegal workers were suddenly made legal and paid taxes... legally?

Here is the table showing that undocumented workers paid $1.108 billion in taxes (which, if our math is correct, is around half what they are about to get from the state).


Posted by: Besoeker || 04/07/2021 06:57 || Comments || Link || E-Mail|| [10798 views] Top|| File under:
Man accused of trying to extort Matt Gaetz admits he asked for cash
[NYPOST] The man accused of trying to extort $25 million from Rep. Matt Gaetz's family admitted Monday that he asked the congressman's dad for cash — but denied that it was a shakedown. Bob Kent, an ex-Air Force intelligence officer,


...not all that intelligent, as it turned out...

confirmed to Sirius Radio host Michael Smerconish that he approached the Florida Republican's dad, Don Gaetz, for money last month.

The funds, Kent said, were to pay for an effort to free Robert Levinson, a former FBI agent who disappeared in Iran

...a theocratic Shiite state divided among the Medes, the Persians, and the (Arab) Elamites. Formerly a fairly civilized nation ruled by a Shah, it became a victim of Islamic revolution in 1979. The nation is today noted for spontaneously taking over other countries' embassies, maintaining whorehouses run by clergymen, involvement in international drug trafficking, and financing sock puppet militias to extend the regime's influence. The word Iran is a cognate form of Aryan. The abbreviation IRGC is the same idea as Stürmabteilung (or SA). The term Supreme Guide is a the modern version form of either Duce or Führer or maybe both. They hate Jews Zionists Jews. Their economy is based on the production of oil and vitriol...
in 2007, and is believed to be dead. Kent claimed he has video evidence that Levinson is still alive and is being held hostage.

Kent said he met Don Gaetz, a wealthy former Florida politician, at his office on March 17 — and told him his son was having "legal issues" and might want to "generate good will" by helping with the rescue effort.
Posted by: Fred || 04/07/2021 00:00 || Comments || Link || E-Mail|| [10798 views] Top|| File under:
Quid Pro Joe's Trade Chief Pays His Debts
[Reuters via Bongino] Katherine Tai on Friday said she was maintaining the threat of U.S. tariffs on goods from Austria, Britain, India, Italy, Spain and Turkey in retaliation for their digital services taxes.

The taxes target in-country revenues of digital services platforms, such as Facebook, Google, and Amazon.com.
Posted by: Mercutio || 04/07/2021 00:00 || Comments || Link || E-Mail|| [10796 views] Top|| File under:
Home Front: Politix
How the '60 Minutes' Hit on Ron DeSantis Collapsed into a Steaming Pile of Fake News
[BREITBART] 60 Minutes, a long-disgraced news magazine that airs on far-left CBS, launched a political

liquidation

attempt against Gov. Ron DeSantis (R-FL) Sunday night. By Monday afternoon, this shamelessly dishonest hoax and conspiracy theory had collapsed into a steaming pile of fake news.

According to the long-disgraced 60 Minutes, DeSantis accepted a $100,000 political donation from Publix supermarkets and then awarded Publix with a vaccine contract. In other words: pay-for-play.

Here's how the hoax fell apart....

It began with the discovery that the long-disgraced 60 Minutes had deliberately and maliciously edited a clip of DeSantis while he answered a round of questions and heckling from disgraced-60 Minutes correspondent Sharyn Alfonsi.

Through this deliberate act of malicious editing, the long-disgraced 60 Minutes tried to make DeSantis look like a fool as he dodged her question. The truth, however, as we saw in the full video, is that he answered her question at detailed length and did so to the satisfaction of any reasonable person.

The full video hit social media almost immediately after the long-disgraced 60 Minutes hit piece aired and quickly went viral.

Then, Jared Moskowitz, Florida's former head of emergency management and a Democrat, lashed out at the long-disgraced 60 Minutes as liars spreading "absolute malarkey" about DeSantis.

"60Minutes I said this before and I'll say it again, he tweeted. "@Publix was recommended by @FLSERT and @HealthyFla as the other pharmacies were not ready to start. Period! Full Stop!"

He added, "No one from the Governors [sic] office suggested Publix. It's just absolute malarkey."
Posted by: Fred || 04/07/2021 00:00 || Comments || Link || E-Mail|| [10800 views] Top|| File under:
Stacey Abrams to blame for costing Georgia $100 million in lost All-Star Game revenue: Rand Paul
[WASHINGTONTIMES] Former Democratic gubernatorial candidate Stacey Abrams

...sour grapes lo-o-o-o-o-ser (Loser! Loser! Loser!) of the 2018 Georgia governor's race. Now she wants to be somebody's vice president so she can sour grape about that too...
has urged people not to boycott Georgia, but Sen. Rand Paul says she and other Democrats are squarely to blame for Major League Baseball's decision to pull the All-Star Game out of Atlanta.

The founder of Fair Fight, Ms. Abrams led the charge against Senate Bill 202, the Georgia election law that requires identification for absentee ballots, expands early voting and bans electioneering within 150 feet of polling entrances, calling it "Jim Crow 2.0."

"There's all these people who are woke, but now even the woke like Stacey Abrams, are starting to see, oh, no what have I unleashed? I just lost my state $100 million in revenue," said Mr. Paul on Fox's "The Story." "Stacey Abrams and the Democrats cost Georgia $100 million in revenue because they complained about something they didn't read and they said something about it that wasn't true."
Posted by: Fred || 04/07/2021 00:00 || Comments || Link || E-Mail|| [10799 views] Top|| File under:
'Even worse': MLB strikes out with proposed All-Star Game relocation
[BIZPACREVIEW] Major League Baseball officials are mulling relocating the All-Star Game from Atlanta to Coors Field in Denver, though Colorado has the same voter ID requirement and fewer early voting days than Georgia.

Several outlets reported the development Monday, noting that the Colorado Rockies would be hosting the annual game on July 13 instead of the Atlanta Braves.

The league moved the game out of Georgia following an outcry by Democrats, corporations headquartered in Atlanta, and left-wing pundits that a new voter reform law unfairly targeted minorities.

Rob Manfred, MLB commissioner, announced Friday that the league would take the game away from the Braves after GOP Gov. Brian Kemp signed the new reforms into law.

"Over the last week, we have engaged in thoughtful conversations with Clubs, former and current players, the Players Association, and the Players Alliance, among others, to listen to their views," Manfred said in a statement.

"Major League Baseball fundamentally supports voting rights for all Americans and opposes restrictions to the ballot box. Fair access to voting continues to have our game's unwavering support," he added.

But several people pointed out on social media Monday that Colorado has the same voter ID requirement for in-person voting as Georgia under the new law, and even fewer days when voters can cast ballots in advance.
Posted by: Fred || 04/07/2021 00:00 || Comments || Link || E-Mail|| [10799 views] Top|| File under:
Biden Encourages Masters to Move Out of Georgia
[THEGATEWAYPUNDIT] Joe The Big Guy Biden

...46th president of the U.S., father of Hunter...
was asked by a

news hound

if he supports moving the Masters Tournament out of Georgia after the MLB decided to move its All-Star game from Atlanta to Denver.

"That's up to the Masters," said Biden before he nudged corporations to bludgeon American citizens based on debunked claims about Georgia's election laws.

"It's reassuring to see that for-profit operations and businesses are speaking up about how these new Jim Crow laws are just antithetical to who we are," said Biden. "The best way to deal with this is for Georgia and other states to smarten up. Stop it. Stop it."
This dumbf*ck's puppeteers don't realize "The Master's" isn't some cookie-cutter PGA event that can be relocated at virtue-signalling whim. It's Augusta National's Tournament that they put on. If CBS and MLB's Rob Manfred are so triggered they should not broadcast it, and Manfred should permanently resign his membership. They won't because they're lying p*ssies. Augusta should kick him out
Posted by: Fred || 04/07/2021 00:00 || Comments || Link || E-Mail|| [10796 views] Top|| File under:
Bruce Lonzo Betty Caitlyn Jenner is 'actively exploring' a run for governor of California and is talking with political consultants
[Daily Mail, Where America Gets Its News] Caitlyn Jenner is 'actively exploring' a run for governor of the state of

Caliphornia, an impregnable bastion of the Democratic Party,

, according to Axios.

The 71-year-old Olympic athlete turned reality television star has reportedly sought out political consultants and is being assisted in her consideration by Caroline Wren.


"Lessee...'Keeping up with the Kardashians' is cancelled, how else can I try to stay in the media whores circle of attention?"


Jenner, who starred on Keeping Up With The Kardashians decades after becoming a gold medal-winning decathlete, is a high-profile Republican and previously supported 45th President Donald Trump
...Perhaps no man has ever had as much fun being president of the US...
Jenner's manager, Sophia Hutchins, previously shot down reports of Caitlyn's interest in a gubernatorial run.

She said in February that Jenner 'has never considered running for governor and is very happy doing the work that she is doing to promote LGBT rights and spending time with her 18 grandchildren and 10 children.

Jenner said in a PEOPLE interview in 2020 that she's changed her thinking in a lot of ways and no longer solely identifies as a Republican, but is more 'economically conservative, socially progressive.'

In 2017, The Hill reported Jenner showed interested in a political bid and had 'considered' running for California Senate. 'I like the political side of it,' she said.

Wren previously worked at Trump Victory, a joint fundraising committee for President Trump's 2020 campaign.

She also helped organize the rally he addressed immediately before the U.S. Capitol assault on Jan. 6.

Caitlyn's potential run also coincides with momentum from the Gavin can't be Bee'd Newsom

...mayor of San Franciscoas it transformed itself into Poopville, currently governor of Californiaas it transforms itself into Cinderland...
recall efforts as opponents criticize his handling of the pandemic.
Posted by: Fred || 04/07/2021 00:00 || Comments || Link || E-Mail|| [10797 views] Top|| File under:
Biden Changes Tune On MLB Rhetoric
[DAILYWIRE] President Joe The Big Guy Biden

...46th president of the U.S. We hold these truths to be self-evident. All men and women created ... by the — you know — you know, the thing...
changed his tune as he talked about Major League Baseball pulling the All Star Game out of Georgia which followed his remarks last week that he would "strongly support" the league doing so. While saying that he supports "whatever judgment they make," Biden expressed pity for the businesses that will be economically damaged as a result of MLB pulling out of the state.

"There's another side to it too, the other side to it too is when they in fact move out of Georgia, the people who need the help the most, people who are making hourly wages sometimes get hurt the most," Biden said. "I think it's a very tough decision for a corporation to make or group to make. But I respect them when they make that judgment."

Posted by: Fred || 04/07/2021 00:00 || Comments || Link || E-Mail|| [10796 views] Top|| File under:
Who's in the News
37
[untagged]
5
Hezbollah
4
Taliban
4
Govt of Iran
2
Arab Spring
2
Antifa/BLM
1
Muslim Brotherhood
1
Commies
1
Sublime Porte
1
Haqqani Network
1
Govt of Sudan
1
Boko Haram (ISIS)
Bookmark
E-Mail Me
The Classics
The O Club
Rantburg Store
The Bloids
The Never-ending Story
Thugburg
Gulf War I
The Way We Were
Bio
Merry-Go-Blog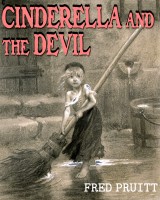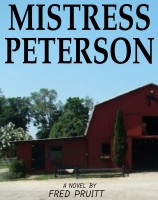 On Sale now!


A multi-volume chronology and reference guide set detailing three years of the Mexican Drug War between 2010 and 2012.

Rantburg.com and borderlandbeat.com correspondent and author Chris Covert presents his first non-fiction work detailing the drug and gang related violence in Mexico.

Chris gives us Mexican press dispatches of drug and gang war violence over three years, presented in a multi volume set intended to chronicle the death, violence and mayhem which has dominated Mexico for six years.
Click here for more information


Meet the Mods
In no particular order...


Steve White
Seafarious
tu3031
badanov
sherry
ryuge
GolfBravoUSMC
Bright Pebbles
trailing wife
Gloria
Fred
Besoeker
Glenmore
Frank G
3dc
Skidmark



Better than the average link...



Rantburg was assembled from recycled algorithms in the United States of America. No trees were destroyed in the production of this weblog. We did hurt some, though. Sorry.
3.238.118.80

Help keep the Burg running! Paypal: