-Election 2012
Obama Campaign Borrows $15x10^6 from Bank of America
Obama For America took out a $15 million loan from Bank of America last month, according to the campaign's October monthly FEC report. The loan was incurred on September 4 and is due November 14, eight days after the election. OFA received an interest rate of 2.5% plus the current Libor rate.

Warren Buffett, Obama donor and namesake of the infamous "Buffett Rule," invested $5 billion in Bank of America last year in an effort to help the ailing financial institution. Last month, two weeks after OFA took out the loan, Bank of America announced a plan that would lay off 16,000 workers by the end of the year.

Obama has a complicated relationship with Bank of America. The bank contributed $20 million toward the cost of the Democrat National Convention earlier this year. Bank of America stadium, home to the Carolina Panthers, was supposed to host Obama's acceptance speech. At the last moment, the campaign switched to a significantly smaller venue. The campaign claimed that an impending storm would not allow the President to deliver his address. Many questioned whether move was made because the campaign was having trouble filling such a large stadium.


Being an urban type chap, wide open spaces, even a large stadium, must make O uncomfortable.


It is unclear why the first $1 billion campaign needed an extra $15 million for the final two months of the campaign.


Massive transfusion to save a hemorrhaging patient?




Obama, the DNC and OFA together raised well over a billion dollars, and they're broke. I'd suggest the vendors demand cash...
Posted by: Alaska Paul || 10/20/2012 19:36 || Comments || Link || E-Mail|| [6468 views] Top|| File under:
Chris "Venezuela" Mathews Sez Romney Cannot Question Obama
This week, MSNBC "star" Chris Matthews made the following statement, clearly speaking out of frustration as he watched President Obama wilt under the scrutiny of the second presidential debates where he was challenged repeatedly by Republican Mitt Romney.

"I don't think he understands the Constitution of the United States…He's the president of the United States. You don't say, 'you'll get your chance.'"

Chris Matthews was angry with Romney challenging the president on his record during the course of an election to unseat him.

Imagine that.

Matthews should be angry about the president's poor performance not with Romney's tenaciousness in seeking the truth.
Posted by: Cliling Spomoque5765 || 10/20/2012 17:03 || Comments || Link || E-Mail|| [6517 views] Top|| File under:
Letting Joe just be ... Joe
Champ's Joe, not Rantburg's Joe, though our Joe is both more entertaining and better spoken...


Down-home and laid-back, Joe Biden has been traveling the country saying what few politicians could about their opponents, for better or worse. Mitt Romney is "etch-a-sketchy," the vice president said this week.

Last month, he told a Hispanic audience: "Romney wants you to show your papers, but he won't show us his."


Funny, Joe. Did you boss ever show his papers?


Biden has a long history of edgy verbal blurts -- in 2007, he described then-Sen. Barack Obama as "articulate" and "clean," a comment he later said he regretted. But in the week since his blustery debate with GOP vice-presidential nominee Ryan, Biden seems to have found a slightly different niche -- a more deliberate delivery of his sometimes-outrageous utterances. He offers these with a smile, relishing the stage, often punctuated by a "Whoa!"


After 30 years in D.C., he should be well trained in theatrics.


Campaign officials have decided to let Joe be Joe. "He has an ability to connect and communicate in a clear and effective way," Obama campaign manager Jim Messina said in recent interview. "He, like the president, embodies an American success story."


Yes, middle-class guy goes to law school, enters politics and rises to high office. What's more American than that?


Republicans say Biden has repeatedly crossed the line of decorum, and political analysts wonder whether he's gone so far as to become unpresidential.

"Today's over-the-top rhetoric by Vice President Biden is disappointing, but not all that surprising," Ryan spokesman Brendan Buck said after Biden's "bullets" remark this week. "In the absence of a vision or plan to move the country forward, the vice president is left only with ugly political attacks beneath the dignity of the office he occupies."

William A. Galston, an aide to President Bill Clinton who is now a senior fellow at the Brookings Institution, said he's "never seen a less presidential demeanor from a national candidate." Biden has twice run for president and has not ruled out a third attempt in 2016.


When O could be his Veep.


Polls show both sides of the coin. More than three in four Democrats view Biden favorably, but among all registered voters, the vice president is much less popular than he was as a running mate in 2008. In a Pew Research Center for the People and the Press survey early this month, Biden was viewed favorably by 39 percent of voters and unfavorably by 51 percent. In fall 2008, more than half of voters had favorable views of him.


That'd be those who voted for the Lightbringer and his Archangel.


"Joe Biden is Joe Biden, and he was elected to the Senate before the age of 30 and has been absolutely the same from the beginning of his political career to the end, if this election is the end," Galston said.
Posted by: Bobby || 10/20/2012 10:18 || Comments || Link || E-Mail|| [6470 views] Top|| File under:
Romney: Obama has 'incredible shrinking campaign'


DAYTONA BEACH, Fla. -- Mitt Romney charged Friday that Democrats have resorted to "silly word games" to try to win the election after President Obama on Friday accused him of "Romnesia" in changing his earlier stances.

At a huge rally here on the beach in Florida amid Biketoberfest, a bike rally that draws tens of thousands of motorcycle owners, Mr. Romney and his running mate, Rep. Paul Ryan, pleaded with Florida to deliver its critical votes on Nov. 6.


'Pleaded'? There's a difference between asking and begging...

It takes a brave man to go toe to toe with the Hell's Angels when they're celebrating. Not that there were necessarily tens of thousands of biker gangs there, but still.

And Mr. Romney continued to make his post-debate case that Mr. Obama has abandoned a positive vision for the country and is instead running on a message of attacking the GOP.


How do you 'abandon' what you never had?

"They've been reduced to petty attacks and silly word games," he said. "Just watch it. The Obama campaign has become the incredible shrinking campaign."

For the last five months the campaign has lurched regularly from deep policy differences to name-calling and back to policy, and right now it appears the name-calling is back in vogue. Indeed, Mr. Obama has delivered a string of catch-phrase attacks this week, beginning in Tuesday's debate when he said Mr. Romney's tax plan is a "sketchy deal."

On Friday, campaigning in northern Virginia, Mr. Obama accused Mr. Romney of altering his positions to win election, and deployed his latest zinger.

"I mean, he's changing up so much and backtracking and sidestepping -- we've got to name this condition that he's going through. I think it's called 'Romnesia,'" Mr. Obama said. "That's what it's called. I think that's what he's going through."


He does get inordinate pleasure out of his little verbal aggressions. I imagine he was thought quite the card back in the choom gang.

Mr. Romney has done his own mocking, saying on Wednesday that the president is so devoid of an agenda that he's "running on fumes."

On Friday he met up with Mr. Ryan and they campaigned together in front of a crowd the campaign said numbered 8,500. Mr. Romney takes the rest of the weekend off to prepare for Monday night's final debate.
Posted by: Au Auric || 10/20/2012 02:26 || Comments || Link || E-Mail|| [6478 views] Top|| File under:
Lee Iacocca: I'm Backing Romney
Lee Iacocca, the man credited with saving Chrysler, has thrown his support to Mitt Romney in the Republican's effort to unseat Barack Obama and take the reins of the country after the November election.

Iacocca, a lifelong Democrat who has been a war horse for numerous Democratic candidates in the past and who once turned down an appointment to the US. Senate, announced his decision to back Romney in an Op-Ed in Friday's Detroit News.

He praised Romney and said the country needs a president who can turnaround the economy with more than just words and promises.

"Mitt Romney has successfully led both public and private sector turnarounds," Iacocca wrote. "He is a bright and successful man; he is a good man, a caring man, a man of integrity, family and faith. Importantly, he recognizes we are in a tough situation. With dozens of years of real world experience in the public and private sectors, he knows what he's talking about. His policies will enable a stronger America, one in which all Americans can share. He was groomed and trained for this moment."

Iacocca is now retired and living in California but his support is expected to help Romney in two key states: Michigan, where Iacocca spent most of his career, first at Ford and later at Chrysler, and Pennsylvnia. He was born and raised in Allentown. In 1991 Pennsylvania Governor Robert Casey asked Iacocca to take over the Senate seat of H. John Heinz III who had died in office. Iacocca declined the offer.

He rose to national prominence in 1979 when, after taking over the ailing Detroit car manufacturer, he received a bailout from Congress and rebuilt Chrysler. He later co-wrote a best-selling book, "Iacocca, An Autobiography".

In 2000 he backed George W. Bush in 2000, but switched to John Kerry in 2004.
Posted by: Au Auric || 10/20/2012 02:00 || Comments || Link || E-Mail|| [6471 views] Top|| File under:
Obama Job Losses Hit 7 Of 10 Battleground States
Seven out of the 10 presidential toss-up states have lost jobs since President Obama took office, and the unemployment rate is higher today in six of those states than in January 2009, according to data released Friday by the Bureau of Labor Statistics.

What's more, six of those states listed as toss-ups by Real Clear Politics have seen their labor force shrink since January 2009, which masks the true size of their unemployment problem.

The state data underscore the fact that, despite the recent drop in the national unemployment rate to 7.8%, the nation's jobs picture remains bleak, particularly in states that Obama and Mitt Romney are fighting over.

The BLS report notes that in September, 41 states saw unemployment drop compared with August, and 35 states gained payroll jobs.


So in six states, the unemployed retired, moved, or took up keeping house because there were no jobs to be found. A useful datum.

But the data also show that, since Obama took office, fully 32 states have seen a net decline in the number of jobs, and the unemployment rate is still higher in 27 states than it was in January 2009.

In addition, 24 states saw their labor force shrink since Obama took office. That can make the unemployment rate appear lower in those states, since people who've left the labor force don't count as unemployed.

And several swing states have seen significant declines in their labor force under Obama, which means their employment picture is far worse than advertised.

Ohio's official unemployment rate for example, is 7%, down from 8.6% when Obama took office. But that decline was entirely due to 193,362 people dropping out of the labor force under Obama -- either they quit looking or moved to another state. Had that drop not occurred, Ohio's unemployment rate would be a staggering 10%.

Michigan has suffered the same fate. Its official unemployment rate is down to 9.3% from 11.3% when Obama took office. But the state's jobless rate would be 13.8% if the state's labor force hadn't shrunk by almost a quarter million since January 2009.

And the unemployment rate in Iowa -- which officially dropped from 6.1% to 5.2% -- would be 8.4% now were it not for the fact that the state lost 55,955 workers.

Other big labor force losers under Obama were Arizona (down 127,657), New York (down 115,447), Indiana (down 110,205), Missouri (down 107,091), and Wisconsin (down 57,147).

The biggest gainer by far was Texas, which saw its labor force explode by almost 804,000, even as its unemployment rate remained below 7%.
Posted by: Au Auric || 10/20/2012 01:49 || Comments || Link || E-Mail|| [6472 views] Top|| File under:
Pot Prizes May Have Lured More Eagle Rock Residents To Vote
(CBSLA.com) -- Fliers offering $40 worth of free medical-grade marijuana were reportedly passed out in Eagle Rock to try and draw residents to vote in the local election.

Was the free pot an incentive to get a larger turnout? Politics ranked "high" on resident's list of priorities. Nearly 10 times as many voters -- 792 residents -- turned out to the polls during the recent Neighborhood Council elections than last year.

"It's a little weird that people can't come out and vote on their own. I see that as a problem, as a social symptom," Eagle Rock resident Joerael Elliott said.

Many residents told CBS2′s Juan Fernandez they didn't think enticing voters with perks was right.

"You can't pay your way like that, that's not cool," resident Danielle Sargent said.

No one is claiming responsibility for the flier.
Posted by: Fred || 10/20/2012 00:00 || Comments || Link || E-Mail|| [6521 views] Top|| File under:
Ahead of Election, Obumble Stops Releasing 'Stimulus' Reports
The $831,000,000,000 economic "stimulus" that President Obama spearheaded and signed into law requires his administration to release quarterly reports on its effects. But "the most transparent administration in the history of our country" is now four reports behind schedule and has so far not released any reports whatsoever in 2012. Its most recent quarterly report is for the quarter than ended on June 30, 2011

One wonders how the administration would treat a private citizen who acted like such a scofflaw in response to one of Obama's principal legislative initiatives. It certainly appears that this administration, which is so very fond of regulating Americans' lives — witness the 13,000 pages of Obamacare regulations it has already penned — doesn't hold itself accountable to the same set of rules that it's so eager to compel the American people to obey.
Posted by: Beavis || 10/20/2012 00:00 || Comments || Link || E-Mail|| [6472 views] Top|| File under:
Who's in the News
37
[untagged]
8
Govt of Syria
3
al-Shabaab
3
al-Qaeda in Arabia
3
Govt of Pakistan
2
TTP
2
al-Qaeda
1
Ansar Dine
1
Jundullah
1
Lashkar e-Taiba
1
Arab Spring
1
Hezbollah
1
Commies
1
al-Qaeda in Iraq
1
Boko Haram
1
Muslim Brotherhood
1
Narcos
1
Govt of Iran
Bookmark
E-Mail Me
The Classics
The O Club
Rantburg Store
The Bloids
The Never-ending Story
Thugburg
Gulf War I
The Way We Were
Bio
Merry-Go-Blog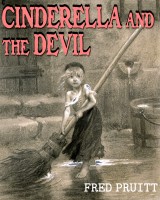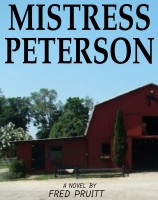 On Sale now!


A multi-volume chronology and reference guide set detailing three years of the Mexican Drug War between 2010 and 2012.

Rantburg.com and borderlandbeat.com correspondent and author Chris Covert presents his first non-fiction work detailing the drug and gang related violence in Mexico.

Chris gives us Mexican press dispatches of drug and gang war violence over three years, presented in a multi volume set intended to chronicle the death, violence and mayhem which has dominated Mexico for six years.
Click here for more information


Meet the Mods
In no particular order...


Steve White
Seafarious
Pappy
lotp
Scooter McGruder
john frum
tu3031
badanov
sherry
ryuge
GolfBravoUSMC
Bright Pebbles
trailing wife
Gloria
Fred
Besoeker
Glenmore
Frank G
3dc
Skidmark
Alaska Paul



Better than the average link...



Rantburg was assembled from recycled algorithms in the United States of America. No trees were destroyed in the production of this weblog. We did hurt some, though. Sorry.
3.215.79.204

Help keep the Burg running! Paypal: