-Short Attention Span Theater-
Brian Williams Tearfully Recounts Clinging To Outside Of Airplane To Escape Kabul
[Babylon Bee] NEW YORK, NY—During his nightly news program this week, Brian Williams, world-renowned and universally-trusted news anchor, described his harrowing escape from Kabul.

"There was chaos everywhere!" Williams recounted in Friday's captivating edition of Brian Williams' The 11th Hour with Brian Williams. "AK-47s were shooting at me as I drove my moped through crowded, burning streets. Chaghama, my wife of twenty years, and our three young sons, Abu-Zar, Muhammed, and Frank Jr, were all piled onto the back seat, while I dodged gunfire and EMPs with incredible precision. We finally arrived at the airport in time to see the last plane taking off."

Williams paused a moment to wipe a tear from his eye.

"Suddenly, a gigantic Mad Max-style vehicle came up behind us and started chasing us while Taliban soldiers clung to it, blasting rock music and throwing spears at us," Williams continued. "That's when I hit the nitro, and blasted forward at speeds never before witnessed by humankind. But alas, I was forced to slow down for a brief moment to rescue a baby that was stuck in a tree. As the post-apocalyptic truck began closing in on us, I began to feel that all hope was lost!"

Williams took a long draw from his glass of water.

"Then I saw it, off in the distance: a humble farmer who had come to town to sell crops in the market from his two-wheeled cart, had temporarily set it down at just the right angle to form a ramp! Sweat dripped from my brow as I charged forward toward the cart, knowing I had to time it just right!"

Williams leaned forward and grasped his desk as he stared straight into the camera.

"That's when I hit the nitro, and raced toward that ramp at unfathomable velocity," Williams said while gesturing with his hands to show the angle at which his moped raced upward. "As we jettisoned into the sky, I glanced in my rear-view mirror just in time to see the Taliban vehicle skid into a truck full of manure. And then explode."

Williams illustrated by tossing his papers into the air.

"As we careened, almost weightlessly through the nothingness, I saw the last escaping 747 flying away. That's when I hit the gas and aimed right at the giant plane. Just as the moped finally began to fall down toward the earth, I grabbed my family in one arm and leaped toward the port side wing, grasping it with my free hand just in time to swing around and throw each family member through a separate passenger window. From there, I held onto the outer hull for five days, as we made the arduous journey back home."

Williams was still grabbing the top of his desk with his full body as the program came to a close.

UPDATE: Williams has clarified that he was actually on a different moped from the one that shot into the sky toward the 747.

UPDATE 2: Williams has further clarified that he was actually sleeping peacefully in his New York City condo when these events occurred.
Posted by: Frank G || 09/03/2021 00:00 || Comments || Link || E-Mail|| [169 views] Top|| File under:
-Signs, Portents, and the Weather-
COVID-19: New Mu variant could be more vaccine-resistant
[UN] In its weekly epidemiological update, published on Tuesday, WHO warned it was becoming increasingly prevalent in Colombia and Ecuador, and showed signs of possible resistance to vaccines.

Mu was first identified in Colombia in January 2021, and since then, there have been "sporadic reports" of cases and outbreaks in South America and Europe, WHO said.

While the global prevalence of Mu among sequenced COVID-19 cases is below 0.1%, its prevalence has "consistently increased" in Colombia and Ecuador, where it is now responsible for around 39% and 13% of infections, respectively.

Reports on the variant's prevalence should be "interpreted with due consideration" given the low sequencing capacity of most countries, the agency said.
Posted by: Besoeker || 09/03/2021 05:00 || Comments || Link || E-Mail|| [257 views] Top|| File under:
Afghanistan
State Department's 'Turf Wars' Over Trump Program 'Mucked Up' Evacuation of Americans From Afghanistan
[PJMedia] Hundreds left behind in Afghanistan by Presidentish Joe The Big Guy Biden

...46th president of the U.S. We hold these truths to be self-evident. All men and women created ... by the — you know — you know, the thing...
's hasty and ill-planned bugout could have been gotten out, if not for State Department

pie fight

s over the Trump-era Contingency and Crisis Response bureau.

The story you first read about here two weeks ago got an added boost from Adam Ciralsky's latest for Vanity Fair.

Planned as a major upgrade to the Obama-era Operational Medicine (OpMed), the CCR was quashed so badly by infighting inside Anthony Blinken's State Department that "OpMed was in limbo" just as the situation in Kabul went Tango Uniform.

Ciralsky described OpMed as "a turnkey solution for overseas operations." Even as a mere office, William "Doc" Walters' in-house organization has carried out "daring rescues of U.S. officials, American citizens, and foreign nationals imperiled overseas."

In his last year as President Donald Trump
...His ancestors didn't own any slaves...
's SecState, Mike Pompeo had planned to elevate OpMed to bureau status at the Bureau of Contingency and Crisis Response (CCR).

But then Blinken blinked:



Blinken approved a recommendation against upgrading OpMed into a bureau. A unit distinguished by its ability to blow through bureaucratic wickets would instead be forced to play "Mother May I," answering to a series of administrators: a director, an acting undersecretary, and on up to the deputy secretary for management and resources (DMR). To outsiders, this might seem like a low-stakes game of Jenga in reverse. But the move, which blindsided many, appeared to have profound consequences.


Walters resigned in protest, telling Blinken, "Sir, you deserve to have leaders who can get behind the decisions you make. I can't do that. So I'm leaving," according to Vanity Fair.

As I wrote when the less-detailed version of this story broke on August 19, "Biden didn't plan for every contingency. He killed our ability to respond to the most likely contingency."

There is so much blame to go around that I hardly know where to begin.

But the rot does seem deepest at Blinken's State Department if Ciralsky's report is anything to go by:



This individual described the decision-making process at Foggy Bottom as being plagued by "pathologic optimism." But as the days and weeks wore on, several other State Department sources would explain that the problem came down to hubris. Eliminating CCR and degrading OpMed, without clearly defined alternatives, was evidence, they said, of meta-ignorance (known in psychology circles as the Dunning-Kruger effect); America's diplomats, in the view of these insiders, were ignorant of their own ignorance.


Two very bad things were apparently going on at the very same time earlier this summer.

Our top military brass was going forward with closing Bagram Air Base first, thus eliminating the Pentagon's ability to deal with the crisis created by Biden's childish determination to exit Afghanistan completely by an arbitrary deadline.

While the White House and Pentagon were busy creating a military and humanitarian crisis, Blinken's State Department was busy sidelining the one organization they had on hand to respond to Biden's bungled bugout.

The cascading symmetrical failures would be something you could laugh at in a Franz Kafka story, except these are the deadly and real-world failures of an administration that was supposed to put the grown-ups back in charge.
Posted by: trailing wife || 09/03/2021 01:27 || Comments || Link || E-Mail|| [201 views] Top|| File under: Taliban/IEA
2 weeks at the Kabul airport through the eyes of an American Marine
Direct Translation Via Google Translate. Edited.

This is a compilation of videos shot of American servicemen in Kabul, likely from a lost/stolen cell phone(s).

The last video is taken from an Arma 3 game. I know a coupla Russian Arma 3 gamers, so it is not surprising one of them decided to feature this somewhere on youtube or twitch
[ColonelCassad] A very atmospheric video of a footage taken by US Marines in their final weeks at the Kabul airport.

In addition to trash with Afghans breaking into the airport, scenes of everyday life are shown + it is demonstrated how exactly the strongest army in the world destroyed the equipment thrown at the airport. A sledgehammer and a boot, the best remedy. Probably.

Boris Rozhin is a Russian military journalist
Posted by: badanov || 09/03/2021 00:00 || Comments || Link || E-Mail|| [113 views] Top|| File under:
Chris Hernandez on our Victory in Afghanistan
[Facebook post] Today I read the Democratic National Committee statement about the end of the Afghanistan War. In it, they praised President Biden for his bravery and described the end of the war in celebratory terms. So I wanted to tell you about something I experienced in Afghanistan, and how it relates.

In August of 2009 I was part of an operation to fight our way into a remote Taliban-held valley. Coalition troops had never been in that valley, according to local legend the Russians and even Brits never made it there either. The Taliban had vowed we would never set foot in their valley.

The plan was for French Marines to set positions in the mountains, then a couple hundred Afghan police plus another couple hundred Afghan Army troops, along with American embedded trainers, would force their way into the valley. The goal wasn't to take control; if we made it in easily we were going to hold the area just long enough to make a point. If the Taliban fought hard enough to stop us we'd take some compounds and hold our ground overnight, just to show the Talibs that we could stay if we wanted to.
Continued on Page 49
Posted by: badanov || 09/03/2021 00:00 || Comments || Link || E-Mail|| [94 views] Top|| File under:
Caucasus/Russia/Central Asia
The Maxim Gun in Russia: The Early Years
By David M. Fortier

[FirearmsNews] Very few inventions have had the impact on warfare as the Maxim gun. In a relatively short amount of time Hiram Maxim's famous machine gun design not only became a staple of armies around the world but it helped change the face of modern warfare. Its distinctive tat-tat-tat-tat-tat brought an end to 19th Century tactics, and proved time and time again out-of-touch staff officers, ineptly led conscripts, courage and élan were no match for interlocking machine gun fire. Perhaps the greatest cinematic tribute to the effectiveness of the Maxim machine gun is the 37-second scene in Lewis Milestone's 1930 film "All Quiet on the Western Front". For 37 seconds the viewer is given a barbed wire view as multiple German MG 08 machine guns, with their distinctive staccato chattering on without end, effortlessly cuts down an endless stream of courageous French infantry. In reality, the carnage was much worse than what could be shown on the silver screen. The Maxim gun, and quick-firing field artillery, forced even the bravest of the brave to burrow deep into the earth to escape their wrath.

Maxim guns were fielded by both sides during the Great War and one notable early adopter was Imperial Russia. By the time the Guns of August sounded, Russia had considerable practical experience with the Maxim, and perhaps some of the best gun crews in the world. Russian gun crews had been stacking bodies ten years earlier while most of Europe was still trying to figure out what exactly to do with the new contraption. The Maxim gun would go on to live a long life in Russia, and served through many wars both large and small. To begin our look at this famous design's life in Russia though, we must begin our journey on the other side of the Atlantic, in rural Maine, the home of its inventor, Sir Hiram Stevens Maxim.
Continued on Page 49
Posted by: badanov || 09/03/2021 00:00 || Comments || Link || E-Mail|| [75 views] Top|| File under:
Government Corruption
Quantitative Brainwashing
[International Man] We're all familiar with the term, "quantitative easing." It's described as meaning, "A monetary policy in which a central bank purchases government securities or other securities from the market in order to lower interest rates and increase the money supply."

Well, that sounds reasonable... even beneficial. But, unfortunately, that's not really the whole story.

When QE was implemented, the purchasing power was weak and both government and personal debt had become so great that further borrowing would not solve the problem; it would only postpone it and, in the end, exacerbate it. Effectively, QE is not a solution to an economic problem, it's a bonus of epic proportions, given to banks by governments, at the expense of the taxpayer.

But, of course, we shouldn't be surprised that governments have passed off a massive redistribution of wealth from the taxpayer to their pals in the banking sector with such clever terms. Governments of today have become extremely adept at creating euphemisms for their misdeeds in order to pull the wool over the eyes of the populace.

At this point, we cannot turn on the daily news without being fed a full meal of carefully- worded mumbo jumbo, designed to further overwhelm whatever small voices of truth may be out there.

Let's put this in perspective for a moment.

For millennia, political leaders have been in the practice of altering, confusing and even obliterating the truth, when possible. And it's probably safe to say that, for as long as there have been media, there have been political leaders doing their best to control them.
Posted by: Besoeker || 09/03/2021 04:43 || Comments || Link || E-Mail|| [146 views] Top|| File under:
Home Front: WoT
The Muslim terrorist attack in Garland Texas you haven't heard of
[WeaselZippers] Is Texas Shooting The Start Of Biden Fueled Terrorism Surge?
Via Issues Insights:

A cold-blooded murder in a city northeast of Dallas over the weekend hasn't exactly made national news — yet. But it could be the first in a new wave of terrorist attacks spawned by President Joe Biden's disastrous retreat from Afghanistan.

On Sunday, the day before the last U.S. military plane departed the Kabul airport, a gunman shot and killed a Lyft driver in

Garland

, then drove the car over to a nearby police station and started shooting at the people inside. The alleged gunman, later identified as

Imran Ali Rasheed

, died after police gunned him down.

The next day, an FBI arse hat official said that Rasheed "may have been inspired by a foreign terrorist organization to commit these crimes," by which he meant "was inspired by rhetoric or propaganda by Islamic foreign terrorist organizations.


Any else want to chip in for a pig skin coffin?




Closing paragraph from the linked Issues & Insights editorial:

But if the shooting death in Texas was inspired by the Taliban's and ISIS-K's victories, it won't be the last. In addition to being responsible for the deaths of Americans in Kabul, and the fate of Americans now stranded in Afghanistan, Biden should be held responsible for any increase in Islamic terrorist activity, here and abroad.
Posted by: Woodrow || 09/03/2021 00:00 || Comments || Link || E-Mail|| [150 views] Top|| File under: Moslem Colonists
Science & Technology
Why all the fuss about Ivermectin?
[American Thinker] First hydroxychloroquine, now

ivermectin

, is the hated deadly drug de jour, castigated by the medical establishment and regulatory authorities. Both drugs have been around for a long time as FDA-approved prescription medications. Yet now we are told they are as deadly as arsenic.

As a physician, I am certainly aware of ivermectin but don't recall ever writing a prescription for it in my 30+ years' medical career. Ivermectin is an anthelmintic, meaning it cures parasitic infections. In my world of ophthalmology, it is used on occasion for rare parasitic or worm infections in the eye.

Ivermectin was FDA approved in 1998 under brand name Stromectol, produced by pharmaceutical giant Merck, approved for several parasitic infections. The product label described it having a "unique mode of action," which "leads to an increase in the permeability of the cell membrane to chloride ions." This suggests that ivermectin acts as an ionophore, making cell membranes permeable to ions that enter the cell for therapeutic effect.

Ivermectin is one of several ionophores, others including hydroxychloroquine, quercetin, and resveratrol, the latter two available over the counter. These ionophores simply open a cellular door, allowing zinc to enter the cell, where it then interferes with viral replication, providing potential therapeutic benefit in viral and other infections.

This scientific paper reviews and references other studies demonstrating antibacterial, antiviral, and anticancer properties of ivermectin. This explains the interest in this drug as having potential use in treating COVID.

Does ivermectin work in COVID? I am not attempting to answer that question, instead looking at readily available information because this drug has been the focus of much recent media attention. For the benefit of any reader eager to report this article and author to the medical licensing boards for pushing misleading information, I am not offering medical advice or prescribing anything. Rather, I am only offering commentary on this newsworthy and controversial drug.

What's newsworthy about ivermectin? A simple Google search of most medications describes uses and side effects. A similar search of ivermectin provides headlines of why it shouldn't be taken and how dangerous it is.
Posted by: Besoeker || 09/03/2021 04:29 || Comments || Link || E-Mail|| [363 views] Top|| File under:
Syria-Lebanon-Iran
Hanna Saleh: So that Lebanon Does Not Remain Victim to an Organized Crime!
[ENGLISH.AAWSAT] As of this Thursday, September 2, 389 days have gone since Leb

...an Iranian colony situated on the eastern Mediterranean, conveniently adjacent to Israel. Formerly inhabited by hardy Phoenecian traders, its official language is now Arabic, with the usual unpleasant side effects. The Leb civil war, between 1975 and 1990, lasted a little over 145 years and produced 120,000 fatalities. The average length of a ceasefire was measured in seconds. The Lebs maintain a precarious sectarian balance among Shiites, Sunnis, and about a dozeen flavors of Christians. It is the home of Hezbollah, which periodically starts a war with the Zionist Entity, gets Beirut pounded to rubble, and then declares victory and has a parade. The Lebs have the curious habit of periodically murdering their heads of state or prime ministers, a practice dating back to the heady human sacrifice days of Baal Moloch. In 2020 Hezbollahblew up a considerable portion of Beirut and many of its inhabitants when its ammonium nitrate faci8lity exploded. They blamed it on... somebody else. It wasn't them though. Trust them on that...
last had a government. The August 4 Beirut blast had toppled Hassan Diab's government by the tenth of that month. And those who were designated to form an alternative government have been made to fail: Mustapha Adib and Saad al-Harriri have failed to form a government, and now Najib Mikati is on course to announce his failure to do so. This is the longest Lebanon has ever gone without a government, but it is also the most dangerous, as every day has felt like an eternity to the country's people. Is Lebanon fated to remain a victim of the organized crime in service of a project of subordination and "lust" for power?

Let us examine the image; what do we see? The collapses have broadened and began to affect most of the Lebanese' lives. They have been impoverished after the money they had deposited at the banks was plundered, and thousands of their jobs and businesses were lost to bankruptcy. An existential threat now threatens the country, and it is impossible to eliminate it. The robbery of the century's chapters are being undergone successively, with the worst decision to go into effect since October 17, 2019, allowing for the transfer of wealth abroad, whether it is through money smuggling or a result of the legalized smuggling of fuel, medicine and flour, strategic commodities subsidized through citizens' deposits.
Continued on Page 49
Posted by: Fred || 09/03/2021 00:00 || Comments || Link || E-Mail|| [55 views] Top|| File under: Hezbollah
Who's in the News
28
[untagged]
6
Taliban/IEA
5
Hezbollah
3
Antifa/BLM
3
Islamic State
2
al-Qaeda
2
Govt of Pakistain Proxies
2
Sublime Porte
2
Commies
2
Govt of Iraq
2
Houthis
2
Human Trafficking
1
Arab Spring
1
Govt of Iran
1
[untagged]
1
Hamas
1
Devout Moslems
1
Moslem Colonists
1
Palestinian Authority
1
Narcos
1
Banditti
1
Govt of Iran Proxies
Bookmark
E-Mail Me
The Classics
The O Club
Rantburg Store
The Bloids
The Never-ending Story
Thugburg
Gulf War I
The Way We Were
Bio
Merry-Go-Blog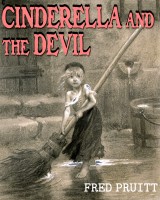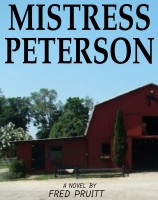 On Sale now!


A multi-volume chronology and reference guide set detailing three years of the Mexican Drug War between 2010 and 2012.

Rantburg.com and borderlandbeat.com correspondent and author Chris Covert presents his first non-fiction work detailing the drug and gang related violence in Mexico.

Chris gives us Mexican press dispatches of drug and gang war violence over three years, presented in a multi volume set intended to chronicle the death, violence and mayhem which has dominated Mexico for six years.
Click here for more information


Meet the Mods
In no particular order...


Steve White
Seafarious
Pappy
lotp
Scooter McGruder
john frum
tu3031
badanov
sherry
ryuge
GolfBravoUSMC
Bright Pebbles
trailing wife
Gloria
Fred
Besoeker
Glenmore
Frank G
3dc
Skidmark
Alaska Paul



Better than the average link...



Rantburg was assembled from recycled algorithms in the United States of America. No trees were destroyed in the production of this weblog. We did hurt some, though. Sorry.
3.236.107.249

Help keep the Burg running! Paypal: