-Signs, Portents, and the Weather-
Time to put China on lockdown for its dishonesty amid coronavirus crisis
[USA Today] There are many lessons to be learned from the Wuhan coronavirus pandemic. But one is already clear: China needs to be isolated from the civilized world until its behavior improves. We are in the current situation, with deaths and economic devastation worldwide, because China handled this outbreak with its trademark mixture of dishonesty, incompetence and thuggery. Were China a more civilized nation, this outbreak would have been stopped early, and with far less harm, inside and outside of China.

As Marion Smith wrote in these pages on Sunday, China's first response was to clamp down on reports of the then-new disease that had appeared in Wuhan. The brave doctor, Li Wenliang, who first reported the disease to fellow physicians was silenced by police. Chinese media reports of the disease were censored by the government. So were ordinary citizens reporting on social media.

Coronavirus coverup

According to U.S. intelligence agencies, China systematically deceived the world about the extent of the outbreak, lulling other nations into a false sense of security that delayed a response by weeks or even months.

As Smith writes: "Beijing denied until Jan. 20 that human to human transmission was occurring. Yet at the same time, Chinese officials and state-owned companies were urgently acquiring bulk medical supplies ‐ especially personal protective equipment like masks and gloves ‐ from Australia, Europe, and around the world. Put simply, Beijing hoarded the world's life-saving resources while falsely claiming that people's lives weren't at risk."

Marion Smith:Blame the Chinese Communist Party for the coronavirus crisis

And this is the most charitable account, based on China failing to deal with what was, at root, a naturally occurring disease outbreak. And it may have been naturally occurring. But people are increasingly entertaining the possibility that the COVID-19 virus was accidentally released by a Chinese virology lab in Wuhan.

That notion was once dismissed as a conspiracy theory, but it has since been discussed in the Bulletin of the Atomic Scientists and by uber-establishment Washington Post columnist David Ignatius. The talk is of an accidental release, not the deliberate deployment of a biological weapon ‐ which makes sense, since few nations would release a bioweapon in their own heartland ‐ but if it's true it only makes the Chinese government look worse, though it perhaps explains their unwillingness to be forthcoming.
Posted by: Besoeker || 04/08/2020 02:00 || Comments || Link || E-Mail|| [6470 views] Top|| File under:
Rep. Lance Gooden: Allow DOJ to Investigate China for Coronavirus Bioweapon
[Breitbart] Rep. Lance Gooden (R-TX) joined Tuesday's edition of SiriusXM's Breitbart News Daily with host Alex Marlow to discuss his proposed legislation to allow the Department of Justice to investigate China for potential release of a biological weapon reaching American soil.

Entitled the "Stop COVID Act to Hold China Accountable for Coronavirus Pandemic," Gooden's proposed bill would amend the Foreign Sovereign Immunity Act to allow the Justice Department to investigate the origins of the coronavirus pandemic. The legislation would also grant jurisdiction to U.S. courts over the matter, allowing the Justice Department to file claims against the Chinese Communist Party in America.

Gooden explained, "The bill that I filed on Friday amends the Foreign Sovereign Immunity Act, which was passed in the 1970s that said you can't sue a foreign government [and] can't investigate a foreign government in American courts. This says with exception to bioweapons potentially being released that we can actually investigate ‐ the DOJ can investigate the origins of this virus ‐ and if it's China that's responsible for getting it here, then we'll deal with that."

Gooden continued, "If it's an accident and China is not at fault, maybe this really just was some freak nature event ‐ unlikely, but maybe it was ‐ then China still lied to us since day one about the deaths. We were underprepared, because China didn't communicate how serious this was, and even last week they admitted that the death counts were off."



Related: GreatGameIndia - Dr. Francis Boyle Creator Of BioWeapons Act Says Coronavirus Is Biological Warfare Weapon
Posted by: Besoeker || 04/08/2020 00:33 || Comments || Link || E-Mail|| [6465 views] Top|| File under:
-Land of the Free
Covid-19: Security implications
It's what we think about here at Rantburg, after all.

[American Thinker] Assuming that the explanations coming from the Chinese government have no credibility, the true origins of COVID-19 are not yet known. This has encouraged a great deal of online idle speculation, including conspiracy theories ranging in terms of Chinese deception from low to high:


(1) tainted "wet market" bat meat;
(2) tainted "wet market" bat meat originating from the Wuhan Institute of Virology;
(3) a laboratory accident,
(4) an intentionally concealed laboratory accident;
(5) a bioterror attack by a rogue individual; and
(6) intentional bioterror attack by a belligerent regime.

Not knowing whether this event is a zero-level national security threat versus a high-level national security threat is a direct function of our not having sufficient information, the blame for which can be firmly placed on the Chinese government and its failure to provide critical information at critically important times.


True, but at a deeper level we have all sorts of spies and analysts to figure out all the things the other side says that aren't fully true or are completely false.

This lack of credibility is alarming because there is a direct inverse relationship between Chinese credibility and the conspiracy theory continuum, such that the lower the credibility of the Chinese government, the greater the likelihood that the true origin of the virus is higher on the continuum.
As tempting as it might be to join the chorus of idle speculation and conspiracies (what is the internet for, after all?), there are some things that are known about COVID-19 and potential bioterror attacks, and so far there has not been much discussion of these things, most of which have very serious national security implications. Here are two points worth considering.

First,
even if this pandemic was not intentional, it could have been. In other words, China and a lot of other bad actors have the capability of unleashing a pandemic of this nature upon the earth, and it is a threat the USA is clearly unprepared for.


Less unprepared than we were before, whereas China stands awfully revealed... and no one will unsee any of fhat.

This is an existential threat that cannot be dealt with by increasing the number of aircraft carriers or fighter jets. As the daily pressers reveal the horrific numbers of new cases and deaths, it is very clear how unprepared government at all levels was to deal with this particular threat.


Not just the government, but pretty much the entire world.

This raises very serious questions about the national defense system up and down the line, beginning with intelligence agencies' inability to properly assess the level of threat, to its preparedness in dealing with the threat once it became apparent it was coming to our shores.


Secondly,
even if the unleashing of COVID-19 was not intentional, the Chinese and other potential enemies have now seen how the U.S. government would react to a bioterror attack, and they have learned that the decision-makers will default on the side of short-term humanitarian concerns, sacrificing long-term damage to our economy and the freedoms that are the bedrock of our civilization. This means that the response will catalyze any future attack because the decision apparatus will destroy itself and wipe out the sources of its advantage as the world's only superpower. Enemy knowledge of this response increases the likelihood that there will be an intentional bioterror attack in the future.


If the number of dead Americans from coronavirus turns out to be 200K, a number that many are skeptical of, then the percentage of Americans dead from the pandemic will be .057 percent of the total population. Will someone in the mainstream media at least consider whether closing the economy down and compromising our way of life is worth the price of .057 percent of the population?

If someone says, "if it saves one life to lose the economy, it's worth it," that person needs to be flogged. As callous as it sounds, the calculation needs to be made, not in terms of dollars, but in terms of lives. How many lives is the government willing to trade for having a professional sports industry, a restaurant industry, an airline industry, or a manufacturer of air defense weapons? The answer to that question is not zero. It never has been.

A leader who is willing to make this calculation is not a profile in callousness, as the media would suggest, but a profile in courage.

This is not to say that the U.S. government and state governments should not have taken prudent measures. But it is very clear the cost/benefit to all of this was not adequately anticipated. Government at all levels may well be cutting off the right arm when it could have gotten by with losing a few fingers.

Remember that "flattening the curve" does not mean fewer people get the virus. It means the period over which people get the virus will be stretched out to a longer period of time. Paradoxically, the flatter the curve the more damage is intentionally inflicted to the economy.

If the United States of America looks like Venezuela a year or two from now, people are not going to feel better knowing a few thousand people had access to ventilators. The cost to the USA becoming Venezuela -- including in terms of the loss of human life -- will far surpass the loss of lives from lack of ventilators.

It is apparent President Trump sees this clearly, but the political pressure is just too great. He cannot buck the medical experts because every subsequent death will be blamed on him. From a political standpoint, he is doing what he has to for political survival.

But his instincts on this are right.

Posted by: 3dc || 04/08/2020 00:00 || Comments || Link || E-Mail|| [6466 views] Top|| File under: Commies
Africa North
Red Sea Diving Resort: The holiday village run by spies
[BBC] Arous was an idyllic holiday resort in the Sudanese desert, on the shores of the Red Sea. But this glamorous destination was also a base for Israeli agents with a secret mission. The events inspired a newly released Netflix film, Red Sea Diving Resort - and the real story is in many ways more remarkable.

"Arous on the Red Sea, a wonderful world apart," the glossy brochure says, pronouncing it "the diving and desert recreation centre of Sudan".

Illustrated with pictures of putty-coloured chalets on a sun-drenched beach, a smiling couple in scuba gear, and varieties of exotic fish, the advertisement boasts of "some of the best, clearest water in the world". As night falls - "after the landscape colours have paled" - there are, it says, "breathtaking views of the heavens, aflame with millions of stars".

Arous Village, on the fringe of spectacular coral reefs and the odd shipwreck, appears to be a diving enthusiast's dream.

The pamphlets were printed in their thousands and distributed in specialist travel agents across Europe. Reservations were booked through offices in Geneva and Khartoum. And over time hundreds of guests went on holiday there.

It was a long trek. But once at the desert oasis, they enjoyed first-rate facilities, water sports, deep-sea dives and an abundance of fresh food and wine. The visitors' book was a catalogue of glowing comments.
Posted by: Besoeker || 04/08/2020 01:12 || Comments || Link || E-Mail|| [6472 views] Top|| File under:
Home Front: Politix
Liberal Treated With Hydroxychloroquine Hopes He Still Dies Of COVID-19 To Prove Trump Is Stupid
[Babylon Bee] When Jeffrey Walton tested positive for COVID-19, he hoped for a speedy recovery. But since he has been treated with hydroxychloroquine, the experimental treatment President Donald Trump has been touting, he now hopes he dies quickly to help prove that Trump is an idiot.

While Trump has been giving people hope that hydroxychloroquine could save lives, his political opponents have called it false hope and claimed Trump has no idea what he's talking about. Walton, a lifelong Democrat and progressive, had joined in calling Trump "irresponsible" and an "ignoramus" and now has an opportunity to prove it by simply dying. "It's such an opportunity, I don't want to pass it up," Walton said.

Doctor Glenn Logan, Walton's physician, says he's been up and down. "After we gave him the hydroxychloroquine, he got really excited about the idea of dying to prove Trump is dumb, and his good mood helped his condition, and he started to improve. Because that would only help Trump, his getting healthier made him depressed, which caused his condition to deteriorate. Which made him really happy. Which helped him recover and... Well, it's been a weird cycle."

Dr. Logan has been warning Walton that there is a chance he could fully recover. Walton is trying to prepare himself for this -- a world where everything isn't black and white and Trump can be right about some things -- but he insists he'd much rather die
Posted by: Frank G || 04/08/2020 00:00 || Comments || Link || E-Mail|| [6476 views] Top|| File under:
Iraq
Iran seeks to use crisis to force US out of Iraq
[THEBAGHDADPOST] In recent weeks, Iran-backed Shiite militias have become more empowered and emboldened in attacking US personnel in Iraq and advancing Tehran's geopolitical, strategic and ideological interests.

According to American officials, almost every day there are reports of "imminent" attacks against its diplomatic and military bases or facilities in Iraq. US President Donald Trump
...The man who was so stupid he beat fourteen professional politicians, a former tech CEO, and a brain surgeon for the Republican nomination in 2016, then beat The Smartest Woman in the World in the general election...
has become alarmed, as he last week tweeted: "Upon information and belief, Iran
Continued on Page 49
Posted by: Fred || 04/08/2020 00:00 || Comments || Link || E-Mail|| [6468 views] Top|| File under: Govt of Iran
Home Front: Culture Wars
Higher Education Will Never Be the Same‐And That's Not All Bad
James G. Martin center via Instapundit



The coronavirus, combined with the public and private reactions to it, has affected every aspect of Americans' lives, including the ways they learn. From pre-K to graduate seminars, many classes are moving online for the duration of the pandemic and perhaps beyond. That may spur pedagogical reforms that will lead to the creation of more Emersonian independent thinkers, people who can quickly find, analyze, and synthesize available data to come to reasoned conclusions on important matters‐a resource that seemed in mighty short supply when the coronavirus hit the proverbial fan in mid-March.

Many colleges and universities will evidently have to tighten their belts for some time. Counterintuitively, it would be the lack of resources rather than a surfeit of them that could spur positive change among our very costly but not very effective schools.

...Tight budgets can be a good thing because they force leaders to make difficult decisions and to focus on what is most important. A big federal bailout would forestall such a reckoning by allowing universities to continue spending recklessly on projects not closely connected to pedagogy and student learning.

Posted by: g(r)omgoru || 04/08/2020 14:37 || Comments || Link || E-Mail|| [6464 views] Top|| File under:
Who's in the News
38
[untagged]
9
Commies
5
Arab Spring
4
Sublime Porte
3
Govt of Iraq
3
Govt of Iran
3
Govt of Iran Proxies
2
Islamic State
2
Taliban
1
Jaish-e-Mohammad
1
al-Shabaab (AQ)
1
Tablighi Jamaat
1
Tin Hat Dictators, Presidents for Life,
Bookmark
E-Mail Me
The Classics
The O Club
Rantburg Store
The Bloids
The Never-ending Story
Thugburg
Gulf War I
The Way We Were
Bio
Merry-Go-Blog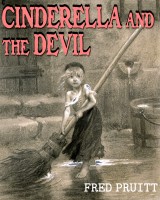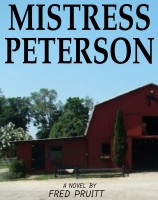 On Sale now!


A multi-volume chronology and reference guide set detailing three years of the Mexican Drug War between 2010 and 2012.

Rantburg.com and borderlandbeat.com correspondent and author Chris Covert presents his first non-fiction work detailing the drug and gang related violence in Mexico.

Chris gives us Mexican press dispatches of drug and gang war violence over three years, presented in a multi volume set intended to chronicle the death, violence and mayhem which has dominated Mexico for six years.
Click here for more information


Meet the Mods
In no particular order...


Steve White
Seafarious
Pappy
lotp
Scooter McGruder
john frum
tu3031
badanov
sherry
ryuge
GolfBravoUSMC
Bright Pebbles
trailing wife
Gloria
Fred
Besoeker
Glenmore
Frank G
3dc
Skidmark
Alaska Paul



Better than the average link...



Rantburg was assembled from recycled algorithms in the United States of America. No trees were destroyed in the production of this weblog. We did hurt some, though. Sorry.
3.236.122.9

Help keep the Burg running! Paypal: