-Signs, Portents, and the Weather-
Piedmont Health Care - Notice to Our Patients on the Coronavirus Outbreak

[Piedmont Health Care] Notice to Our Patients on the Coronavirus Outbreak

As your healthcare provider, we are doing everything we can to ensure the safety of our patients, staff and visitors. From the beginning of the COVID-19 (Coronavirus) outbreak, we've been working closely with the Centers for Disease Control and Prevention (CDC), and other agencies to stay up to date with the latest information.

If you have recently traveled to areas where there are ongoing outbreaks of COVID-19 and develop fever with cough, shortness of breath or gastrointestinal issues within 14 days of your travel, or if you have had contact with someone who is suspected to have COVID-19, please stay home and call toll-free 1-866-460-1119. This number is available Monday through Friday between 7 a.m. and 7 p.m.

For now, here are some things you should know:


According to the CDC: "For most of the American public, who are unlikely to be exposed to this virus at this time, the immediate health risk from COVID-19 is considered low."


The CDC is now recommending that anyone who has traveled to a Level 3 country ‐ even if they don't have any symptoms ‐ to self-isolate for 14 days. As of March 9, 2020, these countries include China, Iran, Italy and South Korea. Instructions for self-isolation are on the CDC website here.


For the large majority of patients who may have flu-like symptoms, testing for Coronavirus is still not necessary. There are many reasons why someone may have fever, cough, shortness of breath or gastrointestinal issues. If you have severe symptoms that are getting worse, go to an emergency room and mask yourself as soon as you can.


If you are concerned that you may have been exposed to Coronavirus and would like to be screened, call toll-free 1-866-460-1119, Monday through Friday between 7 a.m. and 7 p.m. If you meet the screening criteria, we will arrange for testing.

In addition, if you are limiting your exposure to the public or would like to reschedule your appointment for any other reason, we will be happy to do that and, if necessary, provide refills by request. If you have any other questions about your visit or scheduling a visit, contact us through MyChart or call your physician's office directly.

Finally, we all should be vigilant about the spread of germs ‐ especially during cold and flu season. The best ways to protect yourself and those around you are to:

Practice Respiratory Etiquette: Cover coughs and sneezes with a tissue, then throw it in the trash can. If you don't have a tissue, cough or sneeze into your bent elbow.

Practice Hand Hygiene: Wash hands often with soap and water for at least 20 seconds; especially after going to the bathroom; before eating; and after blowing your nose, coughing or sneezing. If soap and water are not readily available, use an alcohol-based hand sanitizer with 60% to 95% alcohol.
Take Environmental Health Action: Routinely clean frequently touched surfaces and objects like cellphones, keyboards and door knobs.

If you have not received a flu shot, while it won't protect from COVID-19, it is your best protection for the flu.

Thank you for choosing Piedmont as your healthcare provider. This situation is changing on an ongoing basis; we will continue to update you as new and pertinent information is available. We are doing all we can to keep you and everyone in our communities safe and healthy.

Sincerely,

Your Piedmont Healthcare Team
Posted by: Besoeker || 03/10/2020 08:34 || Comments || Link || E-Mail|| [10806 views] Top|| File under:
Tentacles of Olympic cancellation would reach around globe
TOKYO (AP) ‐ The tentacles of canceling the Tokyo Olympics ‐ or postponing or staging it in empty venues ‐ would reach into every corner of the globe, much like the spreading virus that now imperils the opening ceremony on July 24.

The International Olympic Committee and local organizers say the games are on, but the clock is ticking.

The fate of the Tokyo Games touches 11,000 Olympic and 4,400 Paralympic athletes, coaches and sports officials, local organizers, the Japanese government and national morale, international broadcasters, fans and world sponsors. Add to this hotels, airlines and taxi drivers ‐ and even 80,000 unpaid volunteers who will miss a once-in-a-lifetime opportunity.

"I've heard things about possibly the Olympics being canceled, and I think that would stink," J'den Cox, a two-time world champion wrestler and an Olympic bronze medalist in Rio de Janeiro, told The Associated Press. "It would probably break everybody's heart if that were to happen."

The Olympic brand could be damaged, although the Switzerland-based International Olympic Committee may be among the least affected parties financially if the games are called off. The IOC has been resolute in its message, although it has a several-month window to decide.
Posted by: Besoeker || 03/10/2020 08:07 || Comments || Link || E-Mail|| [10800 views] Top|| File under:
Coronavirus Codswallop -- By the Numbers
[American Thinker] "Codswallop" is one of those interesting words that might have been used by Supreme Court justice Anton Scalia in a dissenting opinion, or by conservative intellectual William F. Buckley in describing some liberal policy.

It's a British expression that refers to words or ideas that are foolish or untrue ‐ in other words, nonsense.

While codswallop is a good description of the entire Democrat agenda, today I will restrict its use to the hysteria surrounding the coronavirus outbreak, media fear-mongering, and resulting public panic.

Big media are all about ratings, view, and clicks, hence their axiom, "If it bleeds, it leads." A viral outbreak is the perfect story, on par with a missing Malaysian airliner or a celebrity football player named OJ on trial for murder.

The added bonus is that any negative news can be laid at the feet of a president loathed by the media, who just so happens to be running for re-election. The media are in full campaign mode, trying desperately to drag the carcass of one of their corpselike candidates across the presidential finish line.

Stoking fear over quarantines and supply chain disruptions has sent the stock market on a downward roller coaster ride. One of President Trump's major achievements is the roaring economy. Taking the stock market down 25% or more may help the Democrats. But by the numbers, the economy is still roaring, bolstered by the February jobs report of 273,000 added jobs, more than expected, and record-low 3.5% unemployment.

Despite the hair-on-fire reporting of coronavirus news, let's look at some actual numbers, rather than the codswallop from CNN or MSNBC. Statistics from the Centers for Disease Control and the Johns Hopkins Coronavirus Dashboard are illustrative.

At the time of this writing, there are 107,352 cases worldwide, 3,646 deaths, and 60,558 recoveries. Fifteen of those deaths occurred in the U.S. The odds of recovering are far higher than the odds of dying.

Cases in mainland China have peaked, with few added cases over the past week. Cases elsewhere are on the rise, following the same pattern as China in early February. Recoveries are rising at an even faster rate.

Granted that China may be better equipped to institute mandatory quarantines and travel restrictions under their command and control government, the pattern is similar to the disease course for other viral epidemics.

Anthony Fauci, M.D., of the National Institutes of Health and a member of the Trump administration's task force, gave some perspective in a New England Journal of Medicine editorial:
Posted by: Besoeker || 03/10/2020 03:47 || Comments || Link || E-Mail|| [10800 views] Top|| File under:
Universities Respond To COVID-19 Fears, Foreign Exchange Programs
[Hot Air] Colleges and universities across the country are scrambling to address the public health concerns associated with the coronavirus epidemic. Some campuses are shutting down temporarily and some are making available online classes. The CDC has even sent out guidance on student foreign travel and student exchange programs.

We are fast approaching Spring Break time. Lots of discussions are being held about the safety of students traveling to popular spots and even to places like Mexico. Should students cancel plans and just stay home? That probably depends where the travel destination is and if any large events are scheduled. Caution against large crowds is the biggest concern, especially in areas dealing with COVID-19 outbreaks.

In my own city, Rice University announced Sunday evening that classes are canceled for the entire week of March 9. The university's Crisis Management Team concluded that "Out of an abundance of caution and to allow faculty and staff time to prepare for possible remote instruction this semester, in-person classroom instruction and undergrad teaching labs for the week of March 9 are canceled. During the week of March 9-13, faculty can provide material that can be completed remotely and does not require group interaction." In other words, students will have to work independently during the week if they can to complete assignments. While it was a little surprising that the entire campus is shutting down, a larger response was probably expected by the students and staff. RIce University has managed its own case of an employee's exposure to COVID-19 upon return from traveling overseas.

Like Rice University, other schools are putting together their contingency plans in order to avoid widespread illness on campus. The CDC is particularly concerned about foreign exchange programs for students. The CDC is asking schools to "consider" postponing or canceling student foreign exchange programs.
Posted by: Besoeker || 03/10/2020 03:26 || Comments || Link || E-Mail|| [10796 views] Top|| File under:
Post ECT* ZeroHedge: Words of Wisdom to Chicken Little – The Sky Is Not Falling
*ECT

"So for those chicken littles running around petrified about stocks, oil and a virus, let's put this panic into perspective. We are live on a rock in space spinning one thousand miles per hour, traveling at 67 thousand miles per hour around the sun, spinning 450 thousand miles around the center of the Milky Way while the universe is expanding at 151 thousand miles per hour. Now that's something to cluck about."

The comments will not disappoint.

Posted by: Anomalous Sources || 03/10/2020 00:00 || Comments || Link || E-Mail|| [10794 views] Top|| File under:
Europe
Pat Buchanan: Is this how Europe ends?
[Townhall] "Fortress Europe is an illusion."

So declares the Financial Times in the closing line of its Saturday editorial: "Europe Cannot Ignore Syrian Migrant Crisis."

The FT undertakes to instruct the Old Continent on what its duty is and what its future holds: "The EU will face flows of migrants and asylum seekers across the Mediterranean for decades to come."

Can Europe not repel this unwanted home invasion from the Global South?

It is "delusional" to think so, says the FT. Europe must be realistic and set about "providing legal routes for migrants and asylum seekers."

What occasioned the editorial was Greece's rough resistance to Turkish President Erdogan's funneling of thousands of Syrian refugees, who had fled into Turkey, right up to the border with Greece.

Erdogan is threatening to inundate southeastern Europe with Syrian refugees to extract more money from the EU in return for keeping the 3.5 million Syrians already in Turkey away from EU frontiers.

Another Erdogan objective is to coerce Europe into backing his military intervention in Syria to prevent President Bashar Assad from capturing all of Idlib province and emerging victorious in his civil war.

In the human rights hellhole that is Syria today, we may see the dimensions of the disaster wrought when Wilsonian crusaders set out to depose the dictator Assad and make Syria safe for democracy.
Posted by: Besoeker || 03/10/2020 03:14 || Comments || Link || E-Mail|| [10797 views] Top|| File under:
Home Front: Politix
Rush: 'Worried' Dems Using Coronavirus as an Excuse to Stop Trump Rallies
[Breitbart] Conservative talker Rush Limbaugh said during his nationally syndicated radio show on Monday that "worried" Democrats were using the coronavirus in an attempt to stop President Donald Trump's campaign rallies.

A caller identified as Ann said, "Well, I can tell you from the rally I went to in Minnesota that was the case. It was actually thirty percent at the one I was at."

Limbaugh asked, "Were Democrats?"

The caller said, "Yes."

Limbaugh said, "Democrats out the wazoo are showing up at Trump rallies. This is why they want these rallies stopped. This is why ‐ it's not because of public safety, not because of public health. These people ‐ because as you point out, they're not making an effort to shut down every other opportunity for people to congregate."

The caller said, "Right, so it makes no sense. I just think the majority of people, I mean, granted their base won't, but the majority of people can see through that."

Limbaugh said, "No, but it makes perfect sense from their standpoint. If you can't beat Trump and if you want to stop the appearance of excitement about the Trump campaign, then stop the rallies. And if you're really worried that so many people attending rallies are actually Democrats, then you've really gotta shut them down."

Limbaugh introduced a clip of Rahm Emanuel saying the coronavirus could be "devastating" for Trump's reelection by saying, "Emanuel is the latest Democrat to discuss the coronavirus as an opportunity for the Democrats."
Posted by: Besoeker || 03/10/2020 03:05 || Comments || Link || E-Mail|| [10793 views] Top|| File under:
Shmuley Boteach: Before Coronavirus, We Should Have Cut off China, Iran over Human Rights
[Breitbart] The coronavirus outbreak revealed "moral hypocrisy" on the part of global leaders, assessed Rabbi Shmuley Boteach, author of Lust for Love: Rekindling Intimacy and Passion in Your Relationship, describing the West's decades of dealings with both China and Iran amidst human rights abuses across prior decades as acceptance of the two states' "moral virus."

Boteach offered his remarks on SiriusXM's Breitbart News Sunday with special guest host Joel Pollak.

"If you want to look for just how the coronavirus has exposed some of the moral rot of our society, you will notice that when China was imprisoning its own Nobel Peace Prize winner ‐ a political dissident who died in custody and his wife was also imprisoned ‐ when China was just brutalizing citizens for expressing an opinion, we had no issue visiting there," said Boteach.

Boteach added, "[We were] not pushing them to better their human rights record. When Iran was threatening the Jews with a second Holocaust, we had no issues whatsoever in doing the Iran nuclear agreement, and the Europeans were running there to do deals for oil, but when there was a threat to our souls, our morality, our goodness, our ethics, our values, [and] our convictions, nobody gave a damn, but the moment there was a threat to our body ... 'Oh no, I'm not going to go.'"
Posted by: Besoeker || 03/10/2020 02:31 || Comments || Link || E-Mail|| [10793 views] Top|| File under:
Why the new coronavirus may kill more men than women
Advisory Board via Instapundit


As cases of the new coronavirus increase worldwide, research published last week by China's Center for Disease Control and Prevention suggests that men are more likely to die of the virus than women, despite men and women being infected at similar rates, Roni Caryn Rabin reports for the New York Times.

...New research from China has found that men, particularly middle-aged and older men, are having a harder time fighting off the virus than women. Chinese researchers found that while the infection rate among men and women is the same, the death rate among men is 2.8% compared with 1.7% for women.

According to Sabra Klein, a scientist at the Johns Hopkins Bloomberg School of Public Health, the pattern‐men faring worse than women‐is consistent with other viral respiratory infections. "Women fight them off better," she said.

Officials noticed this gender difference during the SARS and MERS outbreaks as well, according to Caryn Rabin. For instance, research found that in 2003 more women were infected by SARS in Hong Kong, but men died at rates 50% higher than women. And during the MERS outbreak, 32% of men died of the infection compared with 25.8% of women, Caryn Rabin reports.

...According to researchers, there are a few reasons men are more likely to die from the new coronavirus.

Women have a heightened immune response

Research on previous outbreaks shows that women have stronger immune responses to coronaviruses.

According to Janine Clayton, director of the Office of Research on Women's Health at NIH, "There's something about the immune system in females that is more exuberant," but researchers have yet to figure out what that is.

Some researchers think the higher level of estrogen, which contributes to immunity, and the fact that women have two X chromosomes, which carry immune-related genes, could factor into women's heightened immune response.


For instance, in one experiment, researchers exposed mice to SARS and found male mice were more susceptible to the infection and were slower to clear the virus. They also died at higher rates and experienced more lung damage, according to Stanley Perlman, senior author of the study and a professor of microbiology at the University of Iowa.

However, when the researchers blocked estrogen in the female mice and removed their ovaries, they were more likely to die from the virus. Blocking testosterone in the male mice on the other hand had no effect on the death rate.

...Akiko Iwasaki, a professor of immunology at Yale University, added that men may have a "false sense of security" about coronavirus and similar diseases. When the outbreak first started, for instance, officials recommended that people wash their hands thoroughly and often to prevent infection, but multiple studies have found that men are less likely to wash their hands and use soap than women, according to Klein.

"We make these broad sweeping assumptions that men and women are the same behaviorally, in terms of comorbidities, biology and our immune system, and they just are not,"

Posted by: g(r)omgoru || 03/10/2020 03:17 || Comments || Link || E-Mail|| [10796 views] Top|| File under:
Syria-Lebanon-Iran
Iran Has Far More Coronavirus Cases Than It Is Letting On
h/t Instapundit


[The Atlantic] - The surprising number of Iranian government officials succumbing to COVID-19 offers a hint that the disease is far more widespread than the official statistics indicate.

...As of yesterday, according to Johns Hopkins University's Coronavirus Resource Center, Iran has reported 6,566 COVID-19 cases, or about one in every 12,000 people in its population. The first case appeared on February 19. Right now Iran is third behind China (80,695) and South Korea (7,314), and just ahead of Italy (5,883). But the official Iranian number is almost certainly an undercount, probably due to the Iranian government's attempt to hide a desperate situation for which it is partially responsible. When the final history of the coronavirus epidemic of 2020 is written, it may go something like this: The disease started in China, but it became finally and irrevocably uncontained in Iran. Knowing that the Iranian number is much higher than currently disclosed tells the rest of the world that the epidemic is even further along than official statistics indicate.

...The first sign of dishonesty came on February 28, when Masoumeh Ebtekar, one of the country's vice presidents, announced that she had the virus. Ebtekar is one of the most famous politicians in the country, well known even in the West for her role as a particularly sadistic member of the group that held U.S. diplomats hostage in 1979 in Tehran. Of course, being a notorious sociopath confers no immunity against COVID-19. But here is where the rotting apples come in.

If COVID-19 is so rare‐fewer than 400 cases had been reported in Iran by the day she announced her diagnosis‐what are the chances that one of the afflicted would be a famous politician? Soon we learned of three other senior officials who not only contracted the virus but were killed by it: Mohammad Mirmohammadi, a member of a senior advisory council to Iran's supreme leader, and Hossein Sheikholeslam and Hadi Khosrowshahi, both former high-level diplomats. Mohammad Sadr, another member of the council, announced his infection last week, as did Ebtekar's fellow cabinet member Reza Rahmani. Recently, the speaker of parliament said 23 of his fellow members of parliament had tested positive. Two of them, Mohammad Ali Ramezani (February 29) and Fatemeh Rehber (March 7), have died.


A paper by the University of Toronto's Ashleigh Tuite and others noted that, by February 23, cases of Iranian origin had surfaced in Canada, Lebanon, and the United Arab Emirates. Given the volume of air travel between Iran and these countries, Tuite's team estimated how many native COVID-19 cases must have occurred in Iran to produce one case each in these other countries. Their estimate for February 23: 18,300. Since the epidemic reached 100 cumulative cases, the official numbers have doubled roughly every three days. If that rate held, the estimate as of today would be 586,000.

On March 3, 23 out of 290 members of parliament‐about 7.9 percent‐had the disease. (Unlike ordinary people, these MPs probably had reliable access to diagnosis. State media insisted they contracted the disease not from one another, but from their home districts.) The rate of infection of parliamentarians would, if applied to Iran's total population, come to 6.4 million cases.

Let's consider the other politicians. The senior advisory council has experienced two known deaths out of 39 members; the cabinet has two known infections out of 30. Even if no other council or cabinet members had COVID-19, that's an infection rate of 5.8 percent. That would mean an estimate of 4.7 million.
A government website invited Iranians to submit details of symptoms they were experiencing. After 2 million responses, about 9 percent reported COVID-19 symptoms. In the United States, among those whose symptoms and history have led them to be tested for COVID-19, about 10 percent have eventually tested positive. If that rate holds, Iran would have 730,000 cases.

On March 4 and 5, two evacuation flights of Chinese citizens were allowed to leave Tehran for China's Gansu province. Chinese authorities were of course wary of introducing more coronavirus carriers into the country, so they tested passengers and found 11 COVID-19 cases out of 311 passengers. If Chinese people in Iran got the disease at the same rate as Iranians, that suggests a rate of 3.5 percent, for a total of 5.7 million at the time of the flight. Tuite, the researcher who studied earlier flights, cautions that this number would undercount total cases, because it represents the number of cases on that plane at that time (the "point prevalence") and not total cumulative cases‐which would be higher, about 8 million. "It's alarming, and I have a hard time wrapping my head around the implications of this," she told me. "But I think it's possible."

Seven of the 21 COVID-19 patients in British Columbia had traveled recently in Iran. Finding a denominator for this number is difficult, but we can try. British Columbia has about 50,000 Iranian Canadians, and let's assume they visit Iran, say, once every four years on average and stay for a month. That means in any given month, about 1,000 return from Iran. That suggests a total COVID-19 burden of 590,000 cases.

On March 8, health authorities in Golestan province declared that hospitals there were full. Golestan has about 2.2 percent of Iran's population, and if we assume it has the same percentage of its hospital beds, the province should have 2,600 hospital beds. Let's assume that at least some people with other conditions are already in those beds and that roughly 2,000 beds are now filled with COVID-19 patients. About 15 percent of COVID-19 patients need a hospital stay. That suggests that 13,000 people‐or about 0.8 percent of the province's population‐have COVID-19 in Golestan. If that rate applies countrywide, it yields 610,000 infections, which suggests a cumulative total of about 1 million infections‐if we include those who have already recovered. Finally, because hospitalizations are a lagging indicator, double that number to account for growth in the past week: 2 million.
Posted by: g(r)omgoru || 03/10/2020 04:00 || Comments || Link || E-Mail|| [10794 views] Top|| File under:
Iran: The Train Hits Something Hard
By Amir Taheri
[GATESTONEINSTITUTE.ORG] After weeks of debate, the outgoing Majlis had rejected the budget with a clear majority. The "Supreme Guide", however, needed the budget to release funds for the various military and security organizations on which the regime is built not to mention stipends for Bashar al-Assad, Hassan Nasrallah, the Houthis, Hamas, Islamic Jihad, Iraqi militias and kindred groups across the globe.


In other words, Trump's policy has forced the Islamic Republic to assume its true identity as a typical "Third World" regime based on the military-security apparatus with a pseudo-theocratic façade.


The daily Kayhan, believed to reflect Khamenei's views, claimed last Tuesday that, in a letter transmitted through the Swiss ambassador, Tehran had "indicated agreement" to return to a de facto recognition of "The Zionist regime", disarming of the Lebanese branch of Hezbollah and end of support for Hamas


No longer enjoying access to massive amounts of easy money from oil exports, the Khomeinist leadership is growing daily more desperate to loosen the lasso thrown by the Trump administration. Always anxious not to lose face, it has modified aspects of its behavior, confirming the view that the Khomeinist train, which according to Mahmoud Ahmadinejad had no reverse gear, would stop only if it hits something hard.
Posted by: Fred || 03/10/2020 00:00 || Comments || Link || E-Mail|| [10797 views] Top|| File under: Govt of Iran
Home Front: Culture Wars
The Marxist coup we hardly noticed
[WND] On Dec. 2, I launched a YouTube channel to teach and share the biblical worldview, and recently I posted my 61st video commentary there under the title "Scott Lively on Defeated C3 Churches."

Today's WND column is on the same theme ‐ addressing the extremely serious problem of Christians abandoning their civic duty in regards to American culture, law and politics. I trace the source of the crisis to the late 1800s and early 1900s when Marxist political strategists first began competing for influence and control in this nation.

During the first century and a half of our constitutional republic, the church was the most powerful political and cultural force in America, when the term "secular" didn't mean "non-religious" but rather "non-sectarian but theistic." Historically literate Americans know that the Bible was a well-used textbook in our public schools then, and for a very long time elections for public office were frequently preceded by election sermons in the churches, attended by both the candidates and the voters. Indisputable facts like these have been actively suppressed in media and public education for decades now, and average Americans today believe that the "separation of church and state" has always meant that "Christianity must not actively influence government."

In the early years of the transition of power, the emergence of the "social gospel" provided its Marxist inventors a way to separate the social benefits of Christian benevolence from Christ Himself to argue that people can be "Good Without A God" (the motto of today's American Humanist Association).

Concurrently, the Marxists pressed the church to distance itself from the hard teachings of the Old Testament as a means of showcasing their social gospel to the public as a superior moral system. In response, much of the church began retreating from the defense of biblical inerrancy and started "ghettoizing" by forming their own Christian schools and media rather than meeting the challenges head-on. Thus, the long, slow retreat from the battlefield of "secular" society gave the Marxists the opportunity to reshape our laws and culture in their own image.

To be sure, this did not happen overnight. By sheer cultural inertia (reinforced to a diminishing degree by the continuing presence of some Christians in the secular arena), the society and culture retained its Judeo-Christian presuppositions for decades. But the influence of Marxism worked like a cultural windlass in which social change always ratcheted leftward toward full-fledged atheism.
Posted by: Besoeker || 03/10/2020 11:11 || Comments || Link || E-Mail|| [10794 views] Top|| File under:
Victor Davis Hanson: California Is a Cruel Medieval State
[American Greatness] One way of understanding California is simply to invert traditional morality. What for centuries would be considered selfish, callous, and greedy is now recalibrated as caring, empathetic, and generous. The current ethos of evaluating someone by his or her superficial appearance‐gender or race‐has returned to the premodern values of 19th-century California when race and gender calibrated careers. We don't pay medieval priests for indulgences of our past and ongoing sin, but we do tweet out displays of our goodness as the penance price of acting amoral.

A paradox ensues that Californians both have a high, indeed smug, view of themselves and yet do a lot of damage to their fellow human beings. Their haughtiness is based largely on the reality that Silicon Valley, sandwiched between Stanford University and University of California, Berkeley, became the birthplace of the global computer, internet, social media, and a high-tech revolution. For progressives who deprecate the capitalist lifestyle, having a lot of money still allows one to say one thing and live out the opposite.

The state's multi-trillion-dollar companies have hired tens of thousands of seven-figure, mid-level executives and computer experts who assume that life in the California coastal corridor is a birthright paradise.

The resulting tax revenue bonanza to the state allows one-party-rule to rid California of the old bothersome Reagan-Deukmejian-Wilson working- and middle-classes by embracing not-in-my-backyard zoning, identity politics, anal-retentive regulations, steep tax rates, utopian green agendas, open borders, and decriminalization of things that used to be felony offenses.

Indeed, the bigger and wealthier California became, the more the rich sought to privatize their lives and to give up on public services, the more the middle classes left the state, the more the poor from Mexico and Latin America crossed the southern border illegally, the more its schools deteriorated, and the more its infrastructure ossified and became decrepit, from century-old power transmission towers to pot-holed and jammed highways.

The resulting medieval society is now one of a few thousand millionaires and millions of lower-middle-class wage earners as well as millions of abject peasants and poor serfs. Those on the bottom receive relatively generous subsidies to just get by. Over a quarter of the state's population was not born in the United States. A fifth lives below the poverty line. One-third of welfare recipients in the United States live in California. These are statistics of which our moralists in Malibu or Mill Valley either are ignorant, or simply shrug that they don't care.
Posted by: Besoeker || 03/10/2020 04:11 || Comments || Link || E-Mail|| [10793 views] Top|| File under:
Why Modern Feminism Wants To Get Rid Of The Family
Evie magazine via Instapundit


When I first stumbled upon this Vice article titled "We Can't Have a Feminist Future Without Abolishing the Family," I thought this was just another story about a lunatic, fringe, radical feminist. Vice is, after all, struggling to keep its lights on, so naturally they would resort to sensationalist click-bait type of stories in order to bolster their readership. Nothing sounds more outrageous than a feature story on a feminist thinker who calls for the abolishment of families, as well as the right to abortion (specifically as the justifiable killing of babies).

...When I tell people how the ideology of feminism is strongly rooted in Marxism, I'm often dismissed as being ignorantly sensationalist at best and maliciously slanderous at worst. So what qualifies me to make this claim? Well, for one, I was raised a Communist by my father.

My father wasn't one of those armchair philosophers who were Communist sympathizers because they took an introductory course on Marxist ideas in college or picked up Marx and Engels to seem cool among their intellectual friends. Rather, his family was part of the Chinese Communist resistance against Imperial Japan during the Japanese Occupation of British Malaya.

...When I saw the absolutely revolting video of Sophie Lewis defending abortion as a form of "justified killing," I immediately remembered the forced abortions carried out in Red China under Mao's one-child policy. It was horrifying to hear a woman describing the process of pregnancy as "a fetus dealing out violence to the gestator (the mother)."

...Feminist theory states that the patriarchy is the reigning status quo of society. Therefore, to move towards a superior form of society, a revolution is necessary because women have to rise up and overthrow the patriarchy.

Keep that thought in mind, and you will understand why the lunatic fringe of the radical feminist movement truly believe that they're victims of the patriarchal oppression of the cis-gendered, straight, white male.

...When you favor a worldview that tends to dissolve the stability of the traditional family, there is going to be enough social breakdown that will call for more government intervention in a person's personal life. Strong stable families will prevent the rise of socialism/Marxism because when a person has a strong support system behind them in the form of their family, they need not seek the help of the state.

...Radical Feminism is basically bootleg Marxism. But radical feminists are too chicken to go all out and advocate fully for Communism (like the Bernie Bros). Rather they depend on the support of unsuspecting women to back them up as they underhandedly push their insidious agenda.

At least Mao Zedong tried to openly eliminate the concept of gender during China's Cultural Revolution. To Mao, there was no difference between the man and the woman. Gender is "a social construct." The radical feminist shares this belief and wants to achieve the same genderless outcome as Mao. However, the feminist is employing their societal transformation discreetly, like a crooked conman stealing your money quietly through fraud (oh sorry, I didn't mean to use sexist language, I meant 'conwoman'). And they're doing so by working to destroy the family unit.
Posted by: g(r)omgoru || 03/10/2020 03:51 || Comments || Link || E-Mail|| [10796 views] Top|| File under:
Who's in the News
50
[untagged]
5
Sublime Porte
3
Commies
3
Hamas
2
Moslem Colonists
2
Govt of Iran
2
Taliban
2
Islamic State
1
Govt of Iran Proxies
1
Govt of Saudi Arabia
1
Arab Spring
1
Govt of Pakistan
1
Govt of Iraq
Bookmark
E-Mail Me
The Classics
The O Club
Rantburg Store
The Bloids
The Never-ending Story
Thugburg
Gulf War I
The Way We Were
Bio
Merry-Go-Blog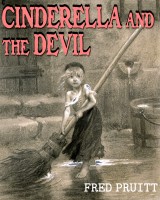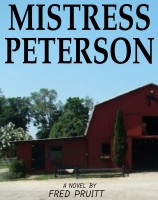 On Sale now!


A multi-volume chronology and reference guide set detailing three years of the Mexican Drug War between 2010 and 2012.

Rantburg.com and borderlandbeat.com correspondent and author Chris Covert presents his first non-fiction work detailing the drug and gang related violence in Mexico.

Chris gives us Mexican press dispatches of drug and gang war violence over three years, presented in a multi volume set intended to chronicle the death, violence and mayhem which has dominated Mexico for six years.
Click here for more information


Meet the Mods
In no particular order...


Steve White
Seafarious
tu3031
badanov
sherry
ryuge
GolfBravoUSMC
Bright Pebbles
trailing wife
Gloria
Fred
Besoeker
Glenmore
Frank G
3dc
Skidmark



Better than the average link...



Rantburg was assembled from recycled algorithms in the United States of America. No trees were destroyed in the production of this weblog. We did hurt some, though. Sorry.
3.236.65.63

Help keep the Burg running! Paypal: