Now Listening: Swamp Dogg Teams Up with John Prine
[Garden & Gun] It's been more than fifty years since Jerry Williams, Jr.‐better known as Swamp Dogg‐began building his name as an R&B musician, garnering a cult following for songs as catchy as they are deep. But for all his critical acclaim as a pioneering rhythm and blues singer, songwriter, and producer, Williams's biggest commercial hit was a country song: "(Don't Take Her) She's All I Got" climbed the country charts when Johnny Paycheck released the song in 1971, and it went on to be recorded by Conway Twitty, George Jones, and Tanya Tucker. Williams himself even released a Nashville-recorded country album in 1981‐a move the Portsmouth, Virginia-born musician says was a natural one.

"I was raised up on country music," he once told Nashville Scene. "The only black music I heard was on jukeboxes in service stations. If you take away the horns from most of my recording, you've really got somewhat of a country version."
Posted by: Besoeker || 03/10/2020 04:05 || Comments || Link || E-Mail|| [6483 views] Top|| File under:
Officer buys birthday cake for 1-year-old girl after giving mom with balloons a ride home
[WBALTV] A Georgia officer on patrol saw a woman on a cold night who needed a little bit of help.

Gwinnett County Police Sgt. Nick Boney spotted a woman carrying balloons who was attempting to walk home Jan. 10.

Boney offered the woman a ride home. He then handed his credit card to another officer and asked him to buy a birthday cake with a number 1 candle.

The officer was later invited inside the woman's home and sang happy birthday to the little girl. All of it was captured on police body cam footage.

The police department posted body cam footage of the random act of kindness Wednesday, which they said was discovered "during a random audit."
Posted by: Fred || 03/10/2020 00:00 || Comments || Link || E-Mail|| [6485 views] Top|| File under:
-Signs, Portents, and the Weather-
Iran in turmoil: Coronavirus kills the 'butcher' of Tehran
[Israel Hayom] Websites affiliated with Iran's exiled opposition celebrate the death of Mohammad Haj Abolghasemi, 71, calling him a "butcher" and a "hangman" due to his role in brutally suppressing civilian protests. Meanwhile, experts worry Iran's percentage of deaths to infections, now around 3.3%, is much higher than other countries.

Another senior Iranian official has been killed by the coronavirus, Iran's Tasnim News Agency reported on Wednesday, a day after Iran put its armed forces on alert to assist health officials in battling the virus, which has killed at least 77 people in an outbreak that has sickened top officials and pushed even supreme leader Ayatollah Ali Khamenei into wearing disposable gloves while trying to reassure the nation.

Mohammad Haj Abolghasemi, 71, was hospitalized in Tehran a few days ago and died on Tuesday, state media reported.
Posted by: Besoeker || 03/10/2020 03:55 || Comments || Link || E-Mail|| [6499 views] Top|| File under:
Coronavirus Roundup: Head of Port Authority Rick Cotton has coronavirus

[NYPOST] The head of the Port Authority ‐ who has been visiting local airports and other transit facilities ‐ has the coronavirus, Gov. Cuomo said Monday. Cuomo said he himself "could have been in contact" with infected PA Executive Director Rick Cotton but hasn't been tested because he's an "improbable positive," meaning he isn't likely to have the virus.
Father, sister of coronavirus patient violate self-quarantine to attend school event
[NYPOST]
The father and sister of a 20-year-old woman presumed to be the first person in Missouri to have the coronavirus disregarded a quarantine and went to a school function, according to reports.

The St. Louis County woman returned from Italy on March 2, arriving in Chicago and then taking an Amtrak train to St. Louis two days later after staying with a friend, according to the St. Louis Post-Dispatch.

The woman, who had been studying abroad, called local health authorities when she started to feel ill, then stayed at home and did not have any contact with anyone before being instructed to be tested at a hospital, the news outlet reported.

Dr. Randall Williams, head of the state Department of Health and Senior Services, said he received a phone call about the positive test result at 1 p.m. Saturday, KMOV reported.



Disneyland Paris worker tests positive for coronavirus, park remains open
[NYPOST]



I heard on the teevee that all of Italia is now under quarantine.



De Blasio says a citywide quarantine a 'possibility' - as are limited school closures
[NYPOST]


Gov. Inslee weighs mandatory measures as coronavirus outbreak continues
[MYNORTHWEST]



It seems to be ignoring kids under twelve, and to be particulaarly hard on over-60, especially with high blood pressure.





Posted by: Fred || 03/10/2020 00:00 || Comments || Link || E-Mail|| [6546 views] Top|| File under:
Atlanta Mayor Coronavirus Warning: White Language
The Mayor of the city of Atlanta released an advisory on the symptoms of coronavirus. One of the warnings: White Language.

The virus can leave a white film in a person's mouth. It is one of the symptoms. In Atlanta, Mayor Keisha Lance Bottoms' office sent out an email to people in Atlanta. The office mistranslated the French "langue blanche" to "white language" instead of "white tongue." The result is the graphic below with one of the symptoms being if you sound super white, you might be infected.
Posted by: Beavis || 03/10/2020 00:00 || Comments || Link || E-Mail|| [6480 views] Top|| File under:
-Land of the Free
Solonites unite: NY Town to defy future state gun restrictions - Others may join
[Democrat & Chronicle] SOLON, NY ‐ This town became the first in New York to pass a law refusing to enforce future state gun laws.

The town law, adopted unanimously at a special meeting Thursday following a public hearing, prohibits any town official or employee from participating in the enforcement of future state gun laws or from using town funds to aid in such enforcement. The Cortland County town does not have its own police officers; law enforcement is provided by State Police and the county sheriff's department.

The law would also allow Solon residents to sue anyone accused of violating the law in state Supreme Court for "declaratory and injunctive relief, damages, and attorney fees" as well as civil fines between $500 and $2,000.

The law has three exceptions. It would not:


Apply to convicted felons or those prohibited from possessing firearms under federal law.


"Prohibit in any way the prosecution of any crime for which the use of, or possession of, a firearm is an aggregating factor or enhancement to an otherwise independent crime."


Allow firearms possession in areas where they are now prohibited by law.


The proposed law would not apply to the enforcement of existing gun laws, including the 2013 SAFE Act.

Town Supervisor Steve Furlin characterized the law as a policy statement.

"With this local law, this town is making a statement, and that statement is, 'No more,'" he said.

Two dozen people ‐ including Cortland County Sheriff Mark Helms, county Republican Committee Chairwoman Connie White and James Uhlinger, a staffer for Claudia Tenney, a former congresswoman and congressional candidate ‐ attended the meeting in the town garage.

Helms, who didn't speak at the meeting, had previously said he can't "pick and choose which laws that I'll enforce" as sheriff.

White, who said she hadn't read the law, said she supported "the community pushing back" against intrusive state laws.


Town of Solon Local Law #2.
Posted by: Besoeker || 03/10/2020 03:31 || Comments || Link || E-Mail|| [6481 views] Top|| File under:
Britain
Topless Women Protest 'Climate Rape' in London on International Women's Day
[BREITBART] A group of 31 women formed a topless human chain in London to protest against climate change on International Women's Day.


I like boobies as well or better than the next man, but I can't quite get this compulsion to flash the darlins in public.

Members of the climate change alarmist group Extinction Rebellion (XR) took off their shirts on Waterloo Bridge, blocking traffic in an protest against the supposedly disparate impact that climate change has on women. The protestors painted slogans on their chests such as "climate rape" and "climate murder".


"Climate change" (global warming, nuclear winter, continental drift, that sort of thing) effects everyone the same. Really, it's not gender-conscious. So what they're really saying is "Nobody suffers like we do."

A former teacher who took part in the protest, Sarah Mintram, explained the rationale behind the topless protest, saying: "It's mainly women in poorer countries in the global south that are experiencing the increase in violence but this will be the reality for all women if the climate and ecological crisis continues to go unaddressed."


But what's that have to do with the boobs? Most rational people have to strain pretty hard to see any connection between climate fluctuation and thumping women.

"We are here to raise the alarm about what is happening to our sisters around the world and to tell women in the UK the climate and ecological emergency is your issue ‐ it will affect you as a woman if we do not persuade our government to take urgent action starting now," Mintram told the Metro.


So the speaker, who has milk duds rather than credentials, gives us the same "How dare you!" holler Greta Thunberg belched before the UN General Assembly.

Extinction Rebellion cited a January 2020 report from the International Union for the Conservation of Nature, which claimed that climate change was responsible for violence against women in the Southern Hemisphere.
Posted by: Fred || 03/10/2020 00:00 || Comments || Link || E-Mail|| [6527 views] Top|| File under:
Caucasus/Russia/Central Asia
Orange Man takes 'rain check' on Vlad's 9 May Victory Day celebration
MOSCOW (AP) ‐ U.S. President Donald Trump will not be coming to Moscow for Victory Day celebrations on May 9, the Kremlin said Tuesday.

Russia has repeatedly invited Trump to visit Moscow on the 75th anniversary of victory in World War II ‐ the nation's most important holiday. Trump said last year he appreciated the invitation, but wasn't sure if he could go as the celebration falls "right in the middle of political season."

"Via diplomatic channels, we have received information that the (U.S.) president will not be coming," Kremlin spokesman Dmitry Peskov told reporters Tuesday, adding that it remains unclear who will represent the U.S. on the Victory Day in Moscow.

Peskov didn't give a reason for Trump's refusal to come.

In an interview with the state-run Tass news agency, a part of which was released Tuesday, Russian President Vladimir Putin said it would be "a mistake" for world leaders not to attend the Victory Day celebrations this year.

"I think that, concerning former members of the anti‑Hitler alliance, the right thing to do would be to attend (our event), from both a domestic political stance and a moral one," Putin said. "We look forward to seeing them and we will be glad if they come. If not, well, that's their choice. But I think that would be a mistake for them."
Posted by: Besoeker || 03/10/2020 07:59 || Comments || Link || E-Mail|| [6542 views] Top|| File under:
China-Japan-Koreas
North Korea Says Kim Jong Un Supervised Second Artillery Drill in Week
[Mil.conm] SEOUL, South Korea ‐ North Korean leader Kim Jong Un supervised his second live-fire artillery exercise in a week, state media said Tuesday, as the country continues to expand its military capabilities.

The report by Pyongyang's Korean Central News Agency came a day after South Korea's military detected the launches of three short-range projectiles off the North's eastern coast.

KCNA said Kim showed great satisfaction as his front-line artillery units demonstrated "excellent marksmanship" during the exercise that tested their abilities to execute quick counterattacks.

Pyongyang's official Rodong Sinmun newspaper published photos of rockets blasting out of multiple-rocket launchers and striking what appeared to be an island target.

Kim, wearing a black fur hat and carrying binoculars, watched from a trench, alongside a military officer who, unlike Kim, wore a black facemask in an apparent reflection of the country's campaign against the new coronavirus.

Related: North Korea Fires Presumed Short-Range Missiles into the Sea

The KCNA said Kim set vowed to build his artillery force into the "world's strongest arms of service everyone is afraid of" but did not mention any direct comments toward the United States or rival South Korea.

Seoul's Joint Chiefs of Staff said the projectiles fired from the eastern coastal town of Sondok flew as far as 200 kilometers (125 miles) at a maximum altitude of 50 kilometers (30 miles) before landing in the waters between the Korean Peninsula and Japan.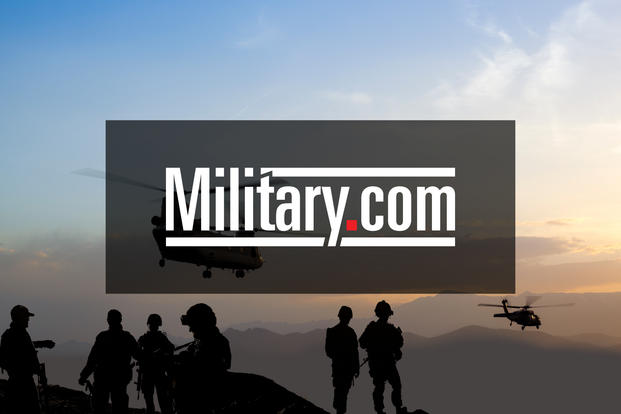 Posted by: Besoeker || 03/10/2020 08:54 || Comments || Link || E-Mail|| [6500 views] Top|| File under:
North Korea quarantines nearly 10,000 amid coronavirus fears
[NYPOST] North Korea

...hereditary Communist monarchy distinguished by its truculence and periodic acts of violence. Distinguishing features include Songun (Army First) policy, which involves feeding the army before anyone but the Dear Leadership, and Juche, which is Kim Jong Il's personal interpretation of Marxism-Leninism, which he told everybody was brilliant. In 1950 the industrialized North invaded agrarian South Korea. Twenty-one countries of the United Nations eventually contributed to the UN force opposing the invasion, with the United States providing around 90% of the military personnel. Seventy years later the economic results are in and it doesn't look good for Juche...
has reportedly placed roughly 10,000 people under quarantine over coronavirus fears, but still has not confirmed a single case of the virus.

About 40 percent of those under quarantine have been released after showing no symptoms, according to the Korea Herald, citing state media reports.

The Hermit Kingdom in mid-February doubled the quarantine period for those at risk of contracting coronavirus to a month, the report said.


Posted by: Fred || 03/10/2020 00:00 || Comments || Link || E-Mail|| [6499 views] Top|| File under: Commies
Europe
Names of MH17 victims read out in court as murder trial of four suspects begins
[BETA.THEGLOBEANDMAIL] Relatives sat listening with bowed heads and eyes closed as the names of all 298 victims of a missile strike on a Malaysian airliner were read out in a Dutch court on Monday as the murder trial of four fugitive defendants began.

Malaysian Airlines Flight 17 was hit by a surface-to-air missile on July 17, 2014 while flying over Ukrainian territory held by pro-Russian rebels fighting government forces. The airliner was on its way from Amsterdam to Kuala Lumpur.

None of the accused in the disaster – three Russians and a Ukrainian – were present in the courtroom and all four are believed to be in Russia. Only one sent a defence lawyer.

Judges ruled that the men had waived their rights to attend and said proceedings would continue without them.

The mood in the courtroom was sombre and hushed as prosecutor Dedy Woei-a-Tsoi read out the names of those who died when MH17 crashed in eastern Ukraine on July 17, 2014.

"The silence in this court during the reading of all the names of the victims makes it (MH-17 disaster) clear once again and that means a moment of silence was fitting," Presiding Judge Hendrik Steenhuis said.


Posted by: Fred || 03/10/2020 00:00 || Comments || Link || E-Mail|| [6475 views] Top|| File under:
Syria-Lebanon-Iran
Secret Facility At Hizballah's Beirut Hospital Cares For Iranian High-Ups Down With Corona
From Debka, salt to taste.

Hizballah's Al-Rasool Al Aatham University hospital in south Beirut has been converted to a secret facility for treating high Iranian officials infected with coronavirus, various Lebanese sources reveal. Tehran's Lebanese proxy boasts that its hospital operates according to strict Shiite Islamic tenets.


Meaning a defacto death sentence.

Transferring high-profile victims outside the country to a secret venue appears to be part of the Islamic regime's cover-up of the real figures and death toll from coronavirus in a country of 80 million which, alongside Italy, is seen as a primary source of global contagion.

The Hizballah-Iran operation flies high Iranian officials down with the disease from Tehran to Beirut by direct flight. This is one means of concealing the true scale of the infection across the country, but also high officials benefit from better treatment than they would in Tehran. There are no details about the numbers of these transfers.

The regime only reports the deaths of prominent officials post factum. The last death reported on Thursday, March 5, was of Mohammad Mirmohammadi, who was a member of the Expediency Council which chooses national leaders and a close adviser to supreme leader Ayatollah Ali Khamenei. On Friday, a female member of parliament Fatima Rahabar, succumbed to the virus.

No international health authority engaged in halting the spread of coronavirus has laid hands on reliable information for determining the scale of Iran's contagion. It is also kept secret from the domestic authorities in Tehran. If anyone has the true figures of the numbers of Iranians infected and/or dead of corona-19 it would most likely be a very tight circle of regime leaders within the supreme ruler's inner circle and top commanders of the Revolutionary Guards.

In the early stages of the virus, cases were reported in the shrine city of Qom, a popular center of international Shiite pilgrimage, and therefore a primary source of contagion to other parts of the Shiite world.


Stop the lick and you may not get sick.
Posted by: Alaska Paul || 03/10/2020 00:00 || Comments || Link || E-Mail|| [6480 views] Top|| File under:
Who's in the News
50
[untagged]
5
Sublime Porte
3
Hamas
3
Commies
2
Taliban
2
Govt of Iran
2
Islamic State
2
Moslem Colonists
1
Govt of Iraq
1
Govt of Iran Proxies
1
Arab Spring
1
Govt of Pakistan
1
Govt of Saudi Arabia
Bookmark
E-Mail Me
The Classics
The O Club
Rantburg Store
The Bloids
The Never-ending Story
Thugburg
Gulf War I
The Way We Were
Bio
Merry-Go-Blog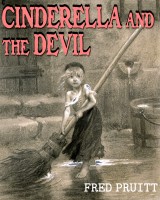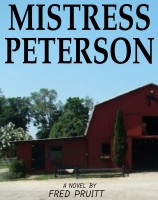 On Sale now!


A multi-volume chronology and reference guide set detailing three years of the Mexican Drug War between 2010 and 2012.

Rantburg.com and borderlandbeat.com correspondent and author Chris Covert presents his first non-fiction work detailing the drug and gang related violence in Mexico.

Chris gives us Mexican press dispatches of drug and gang war violence over three years, presented in a multi volume set intended to chronicle the death, violence and mayhem which has dominated Mexico for six years.
Click here for more information


Meet the Mods
In no particular order...


Steve White
Seafarious
Pappy
lotp
Scooter McGruder
john frum
tu3031
badanov
sherry
ryuge
GolfBravoUSMC
Bright Pebbles
trailing wife
Gloria
Fred
Besoeker
Glenmore
Frank G
3dc
Skidmark
Alaska Paul



Better than the average link...



Rantburg was assembled from recycled algorithms in the United States of America. No trees were destroyed in the production of this weblog. We did hurt some, though. Sorry.
3.235.173.74

Help keep the Burg running! Paypal: