-Land of the Free
Allen West: Much of What First Infantry Stood Against Now Penetrating America
[CNS News] This past week I attended the 99th reunion of America's First Infantry Division, also known as the Big Red One, in Lombard, Illinois, just outside of Chicago.

It was an amazing event with some 400+ gathered to reminisce and honor our Fallen companions. The Big Red One (BRO) is America's first and oldest Infantry Division, and our museum is located at Cantigny Park on the estate of Colonel McCormick, who was the 37-year-old owner of the Chicago Tribune. McCormick served in the BRO during World War I. The Big Red One can also claim President Teddy Roosevelt's son, Teddy Jr., as a member of our Division in World War I.

And so it was, 100 years ago, the First Infantry Division was deployed to France conducting combat operations in places that we probably do not teach about ‐ Cantigny, Sosissons, Saint Mihiel, and Meuse-Argonne. Frank Buckles was the last American survivor of the "Great War," so now we can only rely upon museums and history books to remind us of the sacrifices of those who went before us‐how they stood against the evil of tyranny, left their families, homes, and businesses to go "over there." And that was why we gathered at the Westin Hotel in Lombard, Illinois.

We were fortunate to have several World War II veterans of the First Infantry Division at our reunion. I share a little history with two of them, Ray Lambert and Andy Anderson, veterans of the 16th Infantry Regiment. They landed on Omaha Beach on June 6, 1944. But long before then, the First Infantry Division fought in the deserts of North Africa. Sadly, they suffered a horrific defeat at a place called Kasserine Pass‐but they recovered.

The Big Red One left North Africa and landed in Sicily to push the Nazis and the Italian fascists into retreat. After D-Day, the Big Red One pushed across Normandy, liberated Paris, and then was part of the juggernaut heading into Germany. They took part in the infamous Battle of the Bulge, and after that victory, they penetrated Germany and then onto Czechoslovakia where they liberated Nazi concentration camps.
Posted by: Besoeker || 08/07/2018 09:30 || Comments || Link || E-Mail|| [10795 views] Top|| File under:
'Survival of our democracy' depends on banning sites like InfoWars, Dem senator says
[Examiner] Sen. Chris Murphy, D-Conn., is calling on other tech companies to ban more sites like InfoWars, and says the survival of American democracy depends on it.

"Infowars is the tip of a giant iceberg of hate and lies that uses sites like Facebook and YouTube to tear our nation apart. These companies must do more than take down one website. The survival of our democracy depends on it," Murphy tweeted Monday.

Apple, Facebook, YouTube, Pinterest, and Spotify removed Alex Jones and his InfoWars show from their platforms in recent days, citing violations of their codes of conduct relating to hate speech.

Apple deleted all episodes for five of InfoWars' six podcasts, including the popular "Alex Jones Show" podcast, which was hosted by Jones, a prominent conspiracy theorist.

Facebook made a similar move by taking down four InfoWars pages after originally removing only certain videos it said violated its hate speech and bullying policies. Jones was previously suspended from the social media platform for 30 days.


Posted by: Besoeker || 08/07/2018 08:46 || Comments || Link || E-Mail|| [10796 views] Top|| File under:
Home Front: Politix
Dear LeBron: Democrats, Not Trump, Ran Cities Like Akron Into The Ground
[The Federalist] LeBron James marked the opening of his I Promise School last week with a display of his Social Justice Warrior side, lamenting on CNN that "we are going back to places of ‐ some kind of slavery or Jim Crow and things of that nature."

News of the basketball megastar's school opening in his hometown of Akron, Ohio, is certainly heartwarming. The school has an onsite food bank; provides bicycles to every student "to escape dangerous parts of town and explore," according to its mission statement; and provides job placement assistance for parents. And it's quite clear to me that this wasn't solely a financial investment (I'd rather he get his tax write-off for this then send his money to the state or the feds).

But his SJW comments in his promotion of the school are a rehash of the usual hackneyed Democrat talking points, and miss an important point about the context of his school. In addition to telling CNN's Don Lemon the country is headed for "some kind of slavery," James called President Trump a "bum" and jokingly said he would consider running against him in 2020.

James is a high-profile political Jekyll and Hyde; he has done a lot for his community, but when he talks politics, I remind myself why 2016 was such a crucial win for we America First voters. When he emotionally outlined his reasons at the school's opening ceremonies for wanting to assist the 240 at-risk and low income students, I never doubted his sincerity; James himself is not a man who comes from an affluent family. But he's missing the bigger picture here.

Unsurprisingly absent in the coverage I read and watched about the school was any discussion whatsoever about why some children in Akron, with a population of 200,000, are at-risk and low-income to begin with. What has happened, and is happening, in Akron that motivated James to spend a reported $8 million for a safe space school?
Posted by: Besoeker || 08/07/2018 08:13 || Comments || Link || E-Mail|| [10794 views] Top|| File under:
Beware! Dem Witches Preparing To Mount Their Brooms & Swoop Down On America
[The Hill via Mercer] If Democrats win the House in November, 35 women are poised to lead committees and subcommittees in the next Congress ‐ an historically high figure that would put female lawmakers in the driver's seat for some of the most pressing issues facing Congress and the country.

That number would almost triple the amount of GOP women currently holding similar positions, and it would mark a measurable achievement for Democratic lawmakers looking to take the "Year of the Woman" to new heights of power.

The shift also would come at the outset of a crucial 2020 presidential cycle, when Democrats want to topple President Trump ‐ a radioactive figure in the eyes of many women's groups ‐ and use a long-elusive House majority to battle against the administration on issues as diverse as abortion rights, family separations at the U.S. border and the ongoing probe into Russia's election meddling.
Posted by: Besoeker || 08/07/2018 03:22 || Comments || Link || E-Mail|| [10796 views] Top|| File under:
MSNBC's Joe Scarborough Praises Barack Obama for the Strong Economy
[Breitbart] Joe Scarborough opened up Monday's "Morning Joe' on MSNBC by praising former President Barack Obama for the current state of the economy.

According to the self-proclaimed conservative, the strong economy is not the result of President Donald Trump, but rather the six to seven-year recovery started by Obama.

"[Y]ou just have to say it," Scarborough began. "Things are going well out there. This isn't the greatest economy ever. This isn't close to being the greatest economy ever. Barack Obama had more people getting jobs his last 16 or 18 months than have had jobs during Donald Trump's first 16 or 18 months."

He added, "We're in pretty an extraordinary six, seven-year recovery right now, and that's a recovery we can all be grateful for. And, you know what? That's something that we Republicans ‐ now a conservative ‐ we conservatives have always given credit where credit is due, and that's the small business owners to people working hard."
Posted by: Besoeker || 08/07/2018 03:07 || Comments || Link || E-Mail|| [10793 views] Top|| File under:
Antonio Sabato Jr: I'm An Immigrant Ant I Support Trump's Wall [VIDEO]
[Daily Caller] Actor, immigrant and California congressional candidate Antonio Sabato Jr. says he fully supports President Donald Trump's promised wall along the U.S.-Mexico border.

President Trump is threatening to shut down the government if lawmakers don't fully fund his proposed border wall and enact his immigration priorities.

"We need to put America and Americans first," said Sabato.

"It's time to build a nice wall to prevent human trafficking, drug trafficking and so much more coming into the country," he said.

Sabato says he's been viciously attacked in Hollywood and attributes the loss of work in his industry over his conservative views and his support for President Trump.

Sabato, a Republican, is running against incumbent Democrat Julia Brownley to represent California's 26th Congressional District. He says he's running because he wants to give back to the country that gave him his freedom and opportunities.
Posted by: Besoeker || 08/07/2018 02:48 || Comments || Link || E-Mail|| [10793 views] Top|| File under:
Has brainwashing by the far-left gone too far?
Mamdouh AlMuhaini
[ENGLISH.ALARABIYA.NET] Well-known historian Niall Ferguson


...the energetic and peripatetic public intellectual who is currently a senior fellow at Stanford University's Hoover Institution. Among his many ideas is that the West's development of six "killer apps" largely missing elsewhere in the world has led to our domination: competition, science, the rule of law, medicine, consumerism and the work ethic...

complains from the dominance of leftist ideas on American universities, especially on the faculties of history, political sciences and sociology.

In a recent interview he lamentingly said he was so naïve because he thought talents, perseverance and efficiency are the standards of progress in academic work and in all other fields but he was wrong as he recently figured out that ideology is the most important factor.
Continued on Page 49
Posted by: Fred || 08/07/2018 00:00 || Comments || Link || E-Mail|| [10796 views] Top|| File under:
India-Pakistan
Why did JI fail to repeat its previous performance in Karachi?
[DAWN] Once a major stakeholder in Bloody Karachi


...formerly the capital of Pakistain, now merely its most important port and financial center. It is among the largest cities in the world, with a population of 18 million, most of whom hate each other and many of whom are armed and dangerous...


's politics, the Jamaat-e-Islami
...The Islamic Society, founded in 1941 in Lahore by Maulana Sayyid Abul Ala Maududi, aka The Great Apostosizer. The Jamaat opposed the independence of Bangladesh but has operated an independent branch there since 1975. It maintains close ties with international Mohammedan groups such as the Moslem Brotherhood. the Taliban, and al-Qaeda. The Jamaat's objectives are the establishment of a pure Islamic state, governed by Sharia law. It is distinguished by its xenophobia, and its opposition to Westernization, capitalism, socialism, secularism, and liberalist social mores...
(JI), a component of the five-party Muttahida Majlis-e-Amal alliance, has found itself reduced to only one provincial assembly seat in the 2018 general elections.

Arguably, its peak time in the electoral politics was in the 2002 elections when it fought elections from the platform of the MMA and won as many as five national assembly and seven seats of the Sindh Assembly. In later years, however, different factors played their role in the erosion of the JI's support base.

In the recent polls, the only seat that the MMA was able to bag was PS-108 in Karachi's Lyari


...one of the eighteen constituent towns of the city of Karachi. It is the smallest town by area in the city but also the most densely populated. Lyari has few schools, substandard hospitals, a poor water system, limited infrastructure, and broken roads. It is a stronghold of ruling Pakistan Peoples Party. Ubiquitous gang activity and a thriving narcotics industry make Lyari one of the most disturbed places in Karachi, which is really saying a lot....


area.

As many as 16 candidates of the MMA for 21 NA seats and 22 candidates for 44 PA seats belonged to the JI. All of them lost, except Syed Abdul Rasheed, a long-time JI activist and leader.

Those losing the elections include prominent names such as Asadullah Bhutto, Mohammad Hussain Mehanti, Hafiz Naeem ur Rehman, Mohammad Laeeq Khan, Meraj ul Huda Siddiqui, to name a few, who have been to the parliament before but failed this time.

One can see the JI's activism on Karachi's different civic issues including the shortage of electricity and overbilling, lack of Nadra centres, provision of water, hike in university fees and other issues. Apparently, the party's efforts at portraying itself as an entity that fights for the rights of Karachi's citizens have not been successful in gaining them any significant amount of votes.


Posted by: Fred || 08/07/2018 00:00 || Comments || Link || E-Mail|| [10793 views] Top|| File under: Jamaat-e-Islami
There is much at risk for Canada
In which Justin Trudeau demonstrates yet again that being the guy people would like to party with is not a qualification for high office.
[ARABNEWS] Canada would be well advised to consider its next steps carefully; more often than not, a rift with the Kingdom is usually hard to fix. The potential consequences of its may not only harm future investment and large-scale trade, but also carry the real risk of upsetting the entire

Moslem

and Arab worlds.

Within hours, leading Arab and

Moslem

states, organizations and individuals such as the UAE, Bahrain, the

Moslem

World League and the secretary-general of the Gulf Cooperation Council immediately sided with Riyadh in this diplomatic rift.

It began when a Canadian government department issued a statement demanding the immediate release of all activists detained in Soddy Arabia


...a kingdom taking up the bulk of the Arabian peninsula. Its primary economic activity involves exporting oil and soaking Islamic rubes on the annual hajj pilgrimage. The country supports a large number of princes in whatcha might call princely splendor. When the oil runs out the rest of the world is going to kick sand in the Soddy national face...


; Riyadh responded by expelling the Canadian ambassador and recalling its own envoy for consultation.

Some might argue that this could all have easily been avoided if Saudi Arabia had simply released the activists. However,


by candlelight every wench is handsome...


the Saudi position is clear: Riyadh will not be dictated to. The Saudi government's position is that the arrests took place in accordance with local laws. According to the public prosecutor's office, some of the detainees have confessed to conspiring with anti-Saudi bodies abroad. They should therefore be put on trial, not released simply because Canada demands it.

Of course, the situation would have been different had it been an individual Canadian politician, an NGO or a journalist making the statement. The issue here is that we are dealing with a public statement made on behalf of Canada's equivalent of the ministry of foreign affairs.

Furthermore, the statement did not just raise concerns, or even object to the arrests ‐ it demanded the detainees' immediate release, which Saudi Arabia considers a blatant interference in its internal affairs and a breach of diplomatic etiquette.

Nevertheless, it is not too late for Canada to fix its relationship with Riyadh. Ottawa is entitled to its view, and it may very well communicate that view through the proper channels; but it should realize it is in no position to make demands of another sovereign country when the matter does not involve Canada.


Posted by: Fred || 08/07/2018 00:00 || Comments || Link || E-Mail|| [10794 views] Top|| File under: Govt of Saudi Arabia
Home Front: Culture Wars
Why Muslim Americans are running for office in record numbers
[Aljazeera] Washington, DC - If Abdul El-Sayed can pull off an upset win in Michigan's Democratic primary on Tuesday, he will be one step closer to becoming the first Muslim governor in the United States.

The 33-year-old progressive underdog, who has rejected corporate money, has received endorsements from the Vermont senator and former presidential candidate, Bernie Sanders, and progressive Democrat Alexandria Ocasio-Cortez, whose surprise win in the New York primary elections in late June highlighted a growing divide in their party.

While El-Sayed has garnered national media attention, he faces numerous obstacles. Opinion polls give Gretchen Whitmer, the former Democratic leader in the state senate, a double-digit lead. But El-Sayed's supporters point to the upset victory of Sanders over Hillary Clinton in the 2016 Democratic presidential primaries in the state as a sign of hope.

And if El-Sayed is able to defeat his primary opponents, he will still face an uphill battle in a state won by Donald Trump during the 2016 presidential elections.

Despite the obstacles, El-Sayed is part of a broader wave of Muslim Americans running for political office in record numbers, according to Jetpac, a nonprofit that advocates civic engagement among the 3.45 million-person religious minority.
Posted by: Besoeker || 08/07/2018 08:50 || Comments || Link || E-Mail|| [10797 views] Top|| File under: Moslem Colonists
Who's in the News
27
[untagged]
5
Islamic State
4
Govt of Iran
3
Govt of Iraq
3
Moslem Colonists
3
Taliban
3
Govt of Saudi Arabia
2
Commies
2
Hamas
2
Antifa
2
Govt of Pakistan
1
Sublime Porte
1
al-Qaeda in the Arabian Peninsula
1
Tin Hat Dictators, Presidents for Life, & Kleptocrats
1
al-Qaeda
1
Thai Insurgency
1
Jamaat-e-Islami
1
Abu Sayyaf (ISIS)
1
Human Trafficking
1
Govt of Syria
1
Houthis
1
Moro Islamic Liberation Front
Bookmark
E-Mail Me
The Classics
The O Club
Rantburg Store
The Bloids
The Never-ending Story
Thugburg
Gulf War I
The Way We Were
Bio
Merry-Go-Blog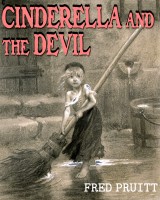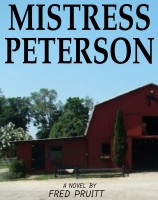 On Sale now!


A multi-volume chronology and reference guide set detailing three years of the Mexican Drug War between 2010 and 2012.

Rantburg.com and borderlandbeat.com correspondent and author Chris Covert presents his first non-fiction work detailing the drug and gang related violence in Mexico.

Chris gives us Mexican press dispatches of drug and gang war violence over three years, presented in a multi volume set intended to chronicle the death, violence and mayhem which has dominated Mexico for six years.
Click here for more information


Meet the Mods
In no particular order...


Steve White
Seafarious
tu3031
badanov
sherry
ryuge
GolfBravoUSMC
Bright Pebbles
trailing wife
Gloria
Fred
Besoeker
Glenmore
Frank G
3dc
Skidmark



Better than the average link...



Rantburg was assembled from recycled algorithms in the United States of America. No trees were destroyed in the production of this weblog. We did hurt some, though. Sorry.
3.235.180.193

Help keep the Burg running! Paypal: