-Lurid Crime Tales-
Gunman shoots three people after boarding bus in Michigan before being shot dead by police
[Daily Mail, Where America Gets Its News]
On Saturday at 9:15 am police said they responded to an 'active shooter' situation at the Kalamazoo Transportation Center


Police Chief Coakley confirmed that 54-year-old Anthony Oliver got on a bus and shot three passengers who suffered non-life threatening injuries


When officers arrived to the scene of the active shooting they encountered Oliver who exchanged gunfire with multiple officers, police said.


Oliver was shot in the exchange and taken to the hospital where he died of his injuries


No officers were injured and police say it is not clear if Oliver knew any of the passengers
Posted by: Skidmark || 11/28/2021 00:00 || Comments || Link || E-Mail|| [267 views] Top|| File under:
13-year-old fatally shot boy, 5, while making a video
[STARTRIBUNE] A 13-year-old fatally shot a 5-year-old boy at a Brooklyn Park residence while several children were trying to make a video to post on social media, police say.

The 13-year-old boy was arrested Friday morning and being held at the Hennepin County Juvenile Detention Center. He was related to the younger boy but the two were not siblings, said Brooklyn Park Deputy Chief Mark Bruley.

Officers were called about 10:20 p.m. Thursday to a home on the 8000 block of Florida Avenue N. about a shooting that injured a child. Police arrived to find the boy had a single gunshot to the head.

Life-saving efforts were unsuccessful, Bruley said.

An initial investigation found that the 13-year-old and several other juveniles were inside the residence handling a gun to make the video. At some point, the 13-year-old accidentally fired the gun and a bullet hit the victim, Bruley said.

Another 13-year-old, an 8-year-old and another 5-year-old also were in the room. Police may pursue charges if they find the owner of the gun did not properly lock it up, according to Bruley.

The child is the fifth person who has been fatally shot in Brooklyn Park this year. This year nearly 130 incidents of shots fired and 23 people hit have been reported, according to the city website. Last year, two people were killed by gunfire, 38 people were stuck and 102 incidents of shots fired was recorded.

"We're seeing record numbers of shots fired, gun calls, guns being taken off the streets — the violence is unlike what we have seen before regarding weapons and guns," Bruley said. "It feels like (accidental shootings) are up because all too often we're going to calls involving guns, shots fired, whether it be intentional or accidental or other."
Posted by: Fred || 11/28/2021 00:00 || Comments || Link || E-Mail|| [112 views] Top|| File under:
Up to 30 conduct Black Friday robbery at Best Buy in Burnsville
[STARTRIBUNE] A group of 20 to 30 people grabbed numerous electronic items Friday evening at the Best Buy store in Burnsville and quickly fled before police could arrive.

No weapons were seen in the caper and no one was reported injured, Burnsville police Capt. Don Stenger said. No one had been arrested as of Saturday morning.

"We don't know exactly what was taken or the dollar value," Stenger said.

The robbery occurred shortly after 8 p.m. on Black Friday, one of the busiest shopping days of the year following the Thanksgiving holiday. There were unconfirmed media reports that a similar robbery conducted by a smaller group also happened Friday at the Best Buy in Maplewood.

The incidents resemble a number of mass robberies recently reported across the United States, where groups of people "swarm" a store, clear the shelves of goods and then flee.
Posted by: Fred || 11/28/2021 00:00 || Comments || Link || E-Mail|| [176 views] Top|| File under:
Waukesha victim, 11 - one of nine kids injured during Christmas parade attack - is clinging to life on a ventilator nearly a week after SUV killer Darrell Brooks hit crowd
[Daily Mail, Where America Gets Its News]
An 11-year-old girl injured in the Waukesha Christmas Parade massacre is still clinging to life nearly a week after SUV killer drove into crowd of spectators



Jessalyn Torres

remains on a ventilator after

Darrell Brooks

, 39, plowed through the small town holiday parade, killing six people and injuring 60


Torres's mother, Amber Kohnke, said that her daughter remains at the Children's Wisconsin Hospital alongside the other eight children who were injured


Kohnke spent the Thanksgiving holiday with her daughter in her hospital room


Jessalyn is among four children who remain in serious condition after the massacre, with three others in fair condition and two in good condition


Kohnke said her daughter was dancing in the parade when Brooks barreled into the crowd of spectators, with the impact of the crash throwing into the air
Posted by: Skidmark || 11/28/2021 00:00 || Comments || Link || E-Mail|| [181 views] Top|| File under:
-Great Cultural Revolution
CA: News crew guard dies after being shot in attempted robbery
[10 News] Oh, now. THIS will be big shit... Only becuz it affects the "Media". RIP, and no disrespect to the deceased
A security guard has died after he was shot while protecting a San Francisco Bay Area television news crew.

News outlets said Saturday that the station was devastated by the loss of Kevin Nishita.

The former police officer was an armed guard who provided security for many reporters in the region.

He was shot in the abdomen during an attempted robbery of KRON-TV's camera equipment in Oakland on Wednesday.

The news crew was covering a recent smash-and-grab robbery of a clothing store.

Parts of California have been struck by a rash of organized retail thefts in which bands of thieves break into high-end stores and snatch merchandise.
Posted by: Frank G || 11/28/2021 00:00 || Comments || Link || E-Mail|| [163 views] Top|| File under:
French academy resists 'Taliban-like minority working to undermine the Western world'
[TheArtNewspaper] 'Taliban-like minority working to undermine the Western world': uproar after French Academy in Rome moves to remove tapestries linked to colonialism.

After a media campaign, French art historians and scholars sign a petition accusing the Villa Medici of "cancelling culture".

The prestigious French Academy in Rome in the Villa Medici, founded by Louis XIV in 1666, has been accused of "cancelling culture" after meeting with some of its residents who are calling for the removal of tapestries in the Grand Salon.

Sent to Rome from France in 1726, the tapestries were inspired by a series of exotic paintings offered to the Sun King by the former Dutch governor of Brazil, portraying—in his own words—"the whole nation"; its flora and fauna, inhabitants, cities and fortresses.

Due to their links with Europe's imperial past, the tapestries' presence in the villa has been called into question by some of the young artists of the French Academy. On 30 September, the villa organised a symposium with residents and historians to discuss the background of these panels and their meaning at the time of their creation and today.

Now, more than 150 art historians and scholars have reacted to the news by signing a petition protesting against this "purification" resulting from "hatred fuelled by extremists". In France, the term "épuration" recalls the great purge in 1945 of those who collaborated with the German occupying forces, but it is also used to describe ethnic cleansing.

France has largely resisted calls to remove problematic statues and works of art. President Emmanuel Macron even pledged that "the Republic will not erase any trace or name from its history, will not forget any of its works and will not [dismantle] its statues", even though he admitted in an interview with CBS that, "in a certain way, we have to deconstruct our history to get rid of racism".

The reaction to the Villa Medici's meeting was sparked by Didier Rykner, the chief editor of La tribune de l'art, a website, who vowed to "fight with all his might the cancel culture that is gaining strength in France." He said: "For us, it's simple, there is no debate -- it has no place in the domains of heritage, art history or museums."
Posted by: Bubba Lover of the Faeries8843 || 11/28/2021 00:00 || Comments || Link || E-Mail|| [145 views] Top|| File under:
Arctic Sea Freezes Early, Trapping 18 Ships in Ice Near Russia
[LI]

AlGore around?


Fresh off of a post-climate-conference high, MSNBC decided to dedicate a post to all the iconic landmarks around the world that could be lost due to global warming.

These include Easter Island and Australia's Great Barrier Reef.


As global temperature continues to rise, bringing with it a slew of freak effects from flooding and drought to wildfires and heatwaves, many of the world's most stunning landmarks are under threat. We take a look at the incredible ecosystems, national parks and cherished places hanging in the balance.

Yet there is more evidence that what is occurring is related to solar energy output than SUV's. I have noted before, the Sun has likely entered into the modern Grand Solar Minimum (2020—2053) of sunspot activity. This means that there will be a significant reduction of solar magnetic field and activity like during Maunder minimum leading to a noticeable reduction of terrestrial temperature.

This theory better aligns with the record-breaking cold in the Antarctic as well as the early freeze in the Arctic that just stranded 18 ships.


At least 18 ships are stuck in Arctic sea ice off the coast of Russia after an unexpected early freeze took shipping companies by surprise. Some could be stranded for months as they wait for icebreakers to reach them.

In recent years warmer weather triggered by climate change has allowed ships to cross parts of Russia's northern sea route in November without the help of icebreakers. Ship owners had assumed this month would be no different.

However, ice up to 30cm thick has already formed across most of the Laptev Sea and East Siberian seas, according to the Barents Sea Observer, a Norwegian news site.

The plight of the ships, which are stuck in five different locations, will raise concerns in Moscow, where the Kremlin has invested heavily in the northern sea route as climate change opens up the Europe to Asia shipping passage.
Particularly interesting, given that it's recently been discovered that due to Atlantification, where warmer, saltier water from the Atlantic ocean has been infiltrating Arctic waters, the Arctic ocean started warming decades earlier than previously assumed — yet another factor not included in climate model calculations.
Posted by: Frank G || 11/28/2021 00:00 || Comments || Link || E-Mail|| [160 views] Top|| File under:
Caucasus/Russia/Central Asia
Russian top spook denies Ukrainian invasion plans
Direct Translation via Google Translate. Edited.


[Rusvesna] Sergei Naryshkin, Director of the Foreign Intelligence Service (SVR) of Russia, commented on the hysteria, which was being dispersed by the West, about Russia's allegedly impending "invasion" of Ukraine.

Naryshkin called all the statements about this on the air of the TV channel "Russia 1" fakes and lies, blown up into a big bubble.

"I must reassure everyone - nothing like that will happen. In general, everything that is happening now around this topic is, of course, such a malicious propaganda action by the US State Department," the head of the Russian intelligence service assessed the situation.

Naryshkin also explained the purpose of the action: the American foreign policy department "is pumping these fakes, this lie, and its allies, and the leaders of the media, and the leaders of the political science centers of the United States" so that this lie will endlessly multiply further.

"And they inflated a rather big bubble around this," the SVR director emphasized.
Posted by: badanov || 11/28/2021 00:00 || Comments || Link || E-Mail|| [133 views] Top|| File under:
Volgagrad historian details pogroms conducted by the Red Army in 1918
Direct Translation via Google Translate. Edited.


[KavkazUzel] A Volgograd historian and journalist presented a report in which he published information found in declassified documents about the killings, violence and robberies in Kalmykia and the Volga villages in 1918-1919 by the servicemen of the Red Army. The discovered facts revealed previously unknown episodes and exposed characters who were previously heroized, representatives of the scientific community noted.

The researcher exposed the real figure of the heroized character

Continued on Page 49
Posted by: badanov || 11/28/2021 00:00 || Comments || Link || E-Mail|| [70 views] Top|| File under:
Report reveals massive violations in school meals in Dagestan
Direct Translation via Google Translate. Edited.


[KavkazUzel] The requirements for the quality and safety of food and ready-made meals in school canteens in Dagestan are systematically violated, the perpetrators were fined 8.5 million rubles, Rospotrebnadzor reported. The Accounts Chamber called on the deputies of the republican parliament to increase spending on food for schoolchildren.

For ten months of this year, the Rospotrebnadzor Administration for Dagestan carried out 994 inspections of the organization of hot meals for schoolchildren, as well as the work of suppliers and food operators. 

It turned out that the requirements for the quality and safety of products and ready meals are often not met. The conditions of storage, transportation and sale of products are not systematically observed, employees of the catering units often do not undergo the necessary medical examinations.

A total of 2,193 protocols on administrative offenses, 197 protocols were drawn up against food organizers.

"The total amount of the fine was more than 8.5 million rubles. 68 orders were issued to dismiss employees who did not undergo a full medical examination. Also, 371 orders were issued to eliminate the causes and conditions that contributed to the commission of an administrative offense," the republican administration quoted on November 26 Rospotrebnadzor "Draft."

As the "Caucasian Knot" has reported, in February in the Khunzakh region of Dagestan, 30 schoolchildren turned to doctors with signs of poisoning, three of them were hospitalized. This became the basis for initiating a criminal case.

At the same time, the draft budget of Dagestan for 2022 includes insufficient funds for food for schoolchildren, as well as for the purchase of textbooks, the organization of summer vacations for children, the chairman of the Accounts Chamber of Dagestan Bilal Jakhbarov pointed out in the parliament of the republic.

During the first reading of the draft budget, he proposed to increase these expenditure items at the expense of existing reserves, the People's Assembly of Dagestan reported on November 25 on its website.

The draft budget also does not plan expenditures on strengthening the material and technical base and overhauling of educational institutions, it is not taken into account that debt has accumulated for textbooks supplied to schools, and the library fund of schools needs to be updated, Jakhbarov noted. He also pointed out the problem of providing food for children under three years of age who are registered in medical organizations and need dry mixes, cereals, juices and purees.

"Our analysis of budget allocations showed that the planned expenditures on financing certain issues are not sufficient. In particular, only 250 million rubles are planned to be allocated for providing children under three years of age. rubles," quoted today the head of the Accounts Chamber of Dagestan.


Posted by: badanov || 11/28/2021 00:00 || Comments || Link || E-Mail|| [61 views] Top|| File under:
Advanced T-14 tanks will be delivered to the Russian Army by 2022
by Dylan Malyasov

[DefenceBlog] Russian military officials again claimed that advanced T-14 Armata main battle tanks will be delivered to the Russian Army by year's end.

"Twenty T-14 tanks based on the Armata heavy multiservice tracked platform are planned for delivery before the end of 2021," Head of the 47th Military Representative Office Major Dmitry Repin said, specifying that the armor would arrive for the Army's operational units.

"Under the terms of a state contract, the armor's serial deliveries to the troops are implemented before the end of state trials. Now work is underway to produce a pilot batch before the end of the state trials to get the experience of operational evaluation in the troops," Repin said.

The military representative did not specify the units that would receive the Armata tanks, noting that "This will be determined by the [Defense Ministry's] Main Automotive and Armor Department."
Prolly to units in front of Volodya's capital.

Read the rest at the link
Posted by: badanov || 11/28/2021 00:00 || Comments || Link || E-Mail|| [208 views] Top|| File under:
Russia unveils improved version of its new armored personnel carrier
By Dylan Malyasov

[DefenceBlog] Russia's Military Industrial Company (VPK) has unveiled an improved version of its new K-17 Bumerang armored personnel carrier during Deputy Minister of Defense of the Russian Federation Alexey Krivoruchko's visit to the company facility.

Alexey Krivoruchko on Thursday reviewed the production of armored vehicles at the Arzamas machine-building plant of the Military Industrial Company, where, in particular, he got acquainted with the progress of work on the latest armored vehicles on the Boomerang platform.

A new version of the K-17 Bumerang armored personnel carrier with additional armour elements was displayed publicly for the first time.

K-17 Bumerang is reported to be a replacement for the iconic Soviet BTR-80. The new vehicle is equipped with 12.7 mm machine gun.


Noooo!




Read more at the link
Posted by: badanov || 11/28/2021 00:00 || Comments || Link || E-Mail|| [154 views] Top|| File under:
Science & Technology
Well, This Is Good News (Covid): Naturally Immune People at Little Risk of Reinfection, Severe Disease From COVID-19:
[NTD] People who recovered from COVID-19 are at little risk of contracting the disease again, according to a study published this week.

Researchers in Qatar examined a cohort of over 353,000 people using national databases that contain information about patients with polymerase-chain-reaction-confirmed infections.

The studied population contracted COVID-19, the disease caused by the CCP (Chinese Communist Party) virus, between Feb. 28, 2020, and April 28, 2021.

Reinfections were counted if a person tested positive at least 90 days after their first infection.

After excluding approximately 87,500 people with a vaccination record, researchers found those with immunity from having recovered from COVID-19 had little risk of reinfection and severe cases of the disease.

Just 1,304 reinfections were identified. That means 0.4 percent of people with natural immunity and without a vaccination record got COVID-19 a second time.

The study was published in the New England Journal of Medicine. It was funded by Weill Cornell Medicine—Qatar, Qatar's Ministry of Public Health, the Hamad Medical Corporation, and Sidra Medicine
Posted by: The Walking Unvaxed || 11/28/2021 00:00 || Comments || Link || E-Mail|| [332 views] Top|| File under:
US Navy Stingray drone to be tested on carrier
By Colton Jones

[DefenceBlog] The U.S. Navy has announced that its Carrier-Based MQ-25 Stingray Tanker Drone program is getting ready for its first carrier demonstration.

According to a recent service news release from Naval Air Systems Command, the U.S. Navy and Boeing are completing ground tests of the MQ-25 Stingray test asset at Chambers Field onboard Naval Station Norfolk, Virginia.

"The Stingray is the future of naval aviation and the true revolutionary step of the Air Wing of the Future. MQ-25 represents the first aircraft carrier-based unmanned air vehicle (UAV)," said Rear Adm. John Meier, Commander, Naval Air Force Atlantic.

"The ground testing is another step toward the teaming of manned and unmanned aircraft platforms. Integrating platforms like the MQ-25 into the air wing will increase their lethality and reach."

The MQ-25 Stingray introduces unmanned aerial refueling and intelligence, surveillance and reconnaissance capabilities to the air wing that will extend the range, operational capacity and lethality of the Carrier Air Wing and Carrier Strike Group.


Read the rest at the link
Posted by: badanov || 11/28/2021 00:00 || Comments || Link || E-Mail|| [94 views] Top|| File under:
Who's in the News
27
[untagged]
5
Islamic State
4
Sublime Porte
3
Migrants/Illegal Immigrants
3
Antifa/BLM
2
Tin Hat Dictators, Presidents for Life, & Kleptocrats
2
Govt of Iran
1
Hamas
1
Human Trafficking
1
Govt of Sudan
1
Govt of Pakistain Proxies
1
Mob Rule
1
Moslem Colonists
1
Narcos
1
Palestinian Authority
1
Devout Moslems
1
Taliban/IEA
1
Commies
Bookmark
E-Mail Me
The Classics
The O Club
Rantburg Store
The Bloids
The Never-ending Story
Thugburg
Gulf War I
The Way We Were
Bio
Merry-Go-Blog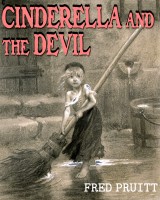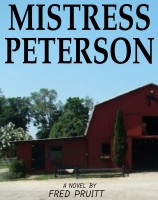 On Sale now!


A multi-volume chronology and reference guide set detailing three years of the Mexican Drug War between 2010 and 2012.

Rantburg.com and borderlandbeat.com correspondent and author Chris Covert presents his first non-fiction work detailing the drug and gang related violence in Mexico.

Chris gives us Mexican press dispatches of drug and gang war violence over three years, presented in a multi volume set intended to chronicle the death, violence and mayhem which has dominated Mexico for six years.
Click here for more information


Meet the Mods
In no particular order...


Steve White
Seafarious
Pappy
lotp
Scooter McGruder
john frum
tu3031
badanov
sherry
ryuge
GolfBravoUSMC
Bright Pebbles
trailing wife
Gloria
Fred
Besoeker
Glenmore
Frank G
3dc
Skidmark
Alaska Paul



Better than the average link...



Rantburg was assembled from recycled algorithms in the United States of America. No trees were destroyed in the production of this weblog. We did hurt some, though. Sorry.
3.235.173.74

Help keep the Burg running! Paypal: