-Land of the Free
Jonah Goldberg and Stephen Hayes resign from Fox News, protesting 'irresponsible' voices like Tucker Carlson
[CNN] New York (CNN Business)A version of this article first appeared in the "Reliable Sources" newsletter. You can sign up for free right here.

Every month or so, while conversing with sources at Fox News, I express surprise that Jonah Goldberg and Stephen Hayes are still employed by the network. After all, the two men are reality-based conservative thinkers who refuse to capitulate to Donald Trump. Unfortunately, Fox viewers rarely get to hear from them. They are booked by the network's producers so rarely that their contracts could be likened to golden handcuffs.
Now they are ditching the cuffs.
"reality-based conservative thinkers" *SNORT*. How will Bret Baier get along without Weakly Standard's Hayes and Jonah "The Bulwark" Goldberg??
Hayes and Goldberg announced Sunday night that they have resigned from Fox. The pair wrote in a blog post for The Dispatch, their online home, that Tucker Carlson's "Patriot Purge" propaganda film was the last straw.

"Fox News still does real reporting, and there are still responsible conservatives providing valuable opinion and analysis," the men wrote. "But the voices of the responsible are being drowned out by the irresponsible," and Carlson is the case in point.

CNN and other news outlets have described how "Patriot Purge" is disturbing evidence of right-wing radicalization, complete with January 6 denialism and paranoid descriptions of a "new war on terror" targeting Republicans, with references to Guantanamo Bay and images of waterboarding.

"This is not happening. And we think it's dangerous to pretend it is," the Goldberg and Hayes wrote. "If a person with such a platform shares such misinformation loud enough and long enough, there are Americans who will believe — and act upon — it."
Posted by: Besoeker || 11/22/2021 12:27 || Comments || Link || E-Mail|| [206 views] Top|| File under:
Caribbean-Latin America
Haiti: 2 North American hostages set free after gang attack
[DW] Haitian officials had said the gang had asked for $1 million each for the group of 17, which included five children. The gang had threatened to kill the North Americans.

Two of the 17 US and Canadian missionaries taken hostage last month in Haiti have been set free, the country's national police confirmed on Sunday.

Haitian officials said a gang that snatched them after a visit to an orphanage had demanded a $1 million (€885, 815) ransom per person in return for their release.

The freed hostages "are safe, in good spirits and being cared for" said the Ohio-based Christian Aid Ministries group which arranged the trip.

WHAT DO WE KNOW SO FAR?
The

400 Mawozo gang

, as they are known, kidnapped one Canadian US and 16 missionaries on October 16, bringing the matter to the attention of the US authorities.

The armed

bandidos

surpised the group, which included an 8-month-old baby, in the neighborhood of Croix-des-Bouquets they dominate, 8 miles (13 kilometers) outside the Haitian capital Port-au-Prince.

A Haitian man who identified himself as the leader of the gang said in a Youtube video posted last month that he would kill "these Americans" if the ransoms were not paid.

The kidnappers have also demanded the release from prison of one of their leaders, according to the Center for Analysis and Research in Human Rights.

"We cannot provide or confirm the names of those released, the reasons for their release, where they are from, or their current location," Christian Aid Ministries said.

"While we rejoice at this release, our hearts are with the fifteen people who are still being held," it added.

WHAT HAVE AUTHORITIES DONE SO FAR?
US officials have led efforts to bring the North Americans to safety, and in November said they had evidence the missionaries were still alive.

Since the October 16 attack, US President Joe The Big Guy Biden
...46th president of the U.S. Old, boring, a plagiarist, fond of hair sniffing and grabbing the protruding parts of women, and not whatcha call brilliant. Just look at the competent way he dumped Afghanistan...
has received regular briefings of any progress made by law enforcement.

FBI

...Formerly one of the world's premier criminal investigation organizations, something for a nation to be proud of. Now it's a political arm of the Deep State oligarchy that is willing to trump up charges, suppress evidence, or take out insurance policies come election time...
agents were sent to Haiti to investigate the incident.
The 400 Mawozo gang went from being small-time thieves to become one of Haiti's most dangerous criminal groups.

In April, five priests and two nuns, including French citizens, were kidnapped in the same Croix-des-Bouquets neighborhood. They were released later that month.

The Center for Analysis and Research in Human Rights, which follows Haitian hostage scenarios, reported there have been over 800 kidnappings until October this year, with an increase of 300% since July.

It follows major political upheaval after the

liquidation

of the country's president Jovenel Moise. The country also suffered an earthquake which left over 2,000 dead last summer.
Posted by: trailing wife || 11/22/2021 00:00 || Comments || Link || E-Mail|| [74 views] Top|| File under:
Weekly Russian Recon Report
Direct Translation via Google Translate. Edited.


[REGNUM] More than 55 drones and reconnaissance aircraft belonging to foreign states were discovered by Russian radar stations along the borders of the Russian Federation over the past week. The data of the Ministry of Defense of the Russian Federation are given on November 22 by the newspaper "Krasnaya Zvezda."

According to the Russian defense department, 47 reconnaissance aircraft and eight unmanned aerial vehicles belonging to foreign states were conducting reconnaissance along the Russian borders.

Twice, fighters were sortied from the air defense duty forces, which tracked foreign aircraft in order to prevent violations of the borders of the Russian Federation. Russian radar stations tracked all flights of foreign aircraft and aircraft. No violations of the Russian airspace were registered.

Earlier IA REGNUM reported that 56 UAVs and reconnaissance aircraft were found near the borders of Russia in a week.


Posted by: badanov || 11/22/2021 00:00 || Comments || Link || E-Mail|| [55 views] Top|| File under:
Russian Bad Weather Report
Direct Translation via Google Translate. Edited.


[REGNUM] On November 22, in the south of the Taimyr municipal district of the Krasnoyarsk Territory, a very strong southeast wind is expected, gusts of 15-20 / s, in some places up to 25 m/s. IA REGNUM was informed about this in the Central Siberian Department for Hydrometeorology and Environmental Monitoring.

In the north of the Turukhansk region, on the afternoon of November 22, gusts of a southeastern wind of 15−18 m/s are predicted, in Khakassia - gusts of a southwestern wind of 15−20 m/s.

As reported by IA REGNUM , in the mountainous regions of the Krasnoyarsk Territory, Khakassia and Tuva on November 22, an avalanche is dangerous.

In the Omsk region it is expected up to 0 deg. С
[REGNUM] In the afternoon of November 22 in the Omsk region it is expected 0 to -5 ° C. IA REGNUM was informed about this by the Ob-Irtysh Department of Hydrometeorology and Environmental Monitoring.

South, southwest wind 8-13 m/s, in places gusts 15-20 m/s. Small, moderate precipitation in places (snow, sleet) is predicted. Ice conditions are expected in some areas.

As reported by IA REGNUM , a very strong wind is expected in the Taimyr Peninsula of the Krasnoyarsk Territory.

The danger of avalanches persists in the mountains of Siberia
[REGNUM] In the mountainous regions of the Krasnoyarsk Territory on November 22, an avalanche conditions are present, reported IA REGNUM in the Central Siberian Department of Hydrometeorology and Environmental Monitoring.

In addition, the danger of avalanches remains in the mountains of Tuva and Khakassia, the ministry said.

As reported by IA REGNUM , in the Krasnoyarsk Territory, a criminal investigation has been completed on the death of three people as a result of an avalanche on Mount Otdelnaya in Norilsk.

Vilfand warned Moscow residents about heavy ice
[REGNUM] On November 22 and 23, heavy ice is expected in Moscow and the Moscow region. This was reported to RIA Novosti by the scientific director of the Hydrometeorological Center (a division of Roshydromet) Roman Vilfand .

"Severe icing (in the capital region - approx. IA REGNUM ) is predicted from Monday (22 November - approx. IA REGNUM )," said Vilfand. "On Monday night it will be from 0 to -2 degrees, there will be a breeze too. Heavy ice will continue on Monday and Tuesday."


As reported by IA REGNUM , on November 14, a leading employee of the Phobos weather center, Yevgeny Tishkovets, told reporters that by the end of November, a strong cold snap and severe frosts are expected in Moscow at night.


Posted by: badanov || 11/22/2021 00:00 || Comments || Link || E-Mail|| [57 views] Top|| File under:
Armed suspect kills mother, shoots it out with Russian kops
Direct Translation via Google Translate. Edited.


[Rusvsna] A resident of Solnechnogorsk, due to a drunken quarrel with his mistress, allegedly killed his mother, and then staged a shootout with officers of the Russian Guard, as a result of which he was mortally wounded. This was reported by the press service of the Investigative Committee for the Moscow Region.

According to the investigation, on November 21, at night, in a private house in Solnechnogorsk, during a joint drinking of alcohol, a quarrel occurred between the suspect and his partner. After that, the 53-year-old man went to his mother's house, where, presumably, he committed her murder and set fire to the household.

"Having found a gun, he went back to the house of his partner, where he began to fire multiple shots at the doors and into the building, demanding that the woman come out to him. The woman and the relatives who were in her house were able to hide from the shots and call the police and the National Guard officers to the scene," the message says.

"A man who arrived on a call along with the Rosgvardia State Administration for the Moscow Region resisted and began to fire shots towards the employees.

Then he tried to escape, while continuing to fire shots towards the employees. As a result, return fire was opened at the man, during which he was mortally wounded," the department noted.

The forensic experts of the Main Investigative Directorate of the Investigative Committee of Russia in the Moscow region were also working at the scene. An examination is carried out using forensic techniques, items that are important for the investigation of a criminal case are seized.

It is planned to appoint a number of examinations, including forensic, ballistic and fire-technical. After establishing the cause of death of the pensioner, an assessment of the actions of the suspect in this part will be given. The investigation and establishment of all the circumstances of the incident continues.


Shorter version: Alcohol was involved.
Posted by: badanov || 11/22/2021 00:00 || Comments || Link || E-Mail|| [52 views] Top|| File under:
China-Japan-Koreas
Vietnamese workers at Chinese factory in Serbia cry for help
[News & Advance]

Hat tip to Mrs. Bobby's Dallas Morning News


ZRENJANIN, Serbia — They are shivering in barracks without heat, going hungry and have no money. They say their passports have been taken by their Chinese employer and that they are now stuck in a grim plainland in Serbia with no help from local authorities.

These are the Vietnamese workers who are helping build the first Chinese car tire factory in Europe. The Associated Press visited the construction site in northern Serbia where some 500 of the workers are living in harsh conditions as China's Shandong Linglong Tire Co. sets up the huge facility.


The project, which Serbian and Chinese officials tout as a display of the "strategic partnership" between the two countries, has already faced scrutiny from environmentalists over potentially dangerous pollution from tire production.


"strategic partnership" - I seen dis movie, but Vietnam was not part of the partnership!.


Now, it has caught the attention of human rights groups in Serbia, which have warned that the workers could be victims of human trafficking or even slavery.

"We are witnessing a breach of human rights because the Vietnamese (workers) are working in terrible conditions," Serbian activist Miso Zivanov of the Zrenjaninska Akcija (Zrenjanin Action) nongovernmental organization told The Associated Press at the drab one-story warehouses where the workers are living.

"Their passports and identification documents have been taken by their Chinese employers," he said. "They have been here since May, and they received only one salary. They are trying to get back to Vietnam but first need to get back their documents."

Workers sleep on bunk beds without mattresses in barracks with no heating or warm water. They told the AP that they have received no medical care even when they developed COVID-19-like symptoms, being told by their managers simply to remain in their rooms.


"Suck it up, hoa mao lương vàng!"
Posted by: Bobby || 11/22/2021 10:27 || Comments || Link || E-Mail|| [146 views] Top|| File under: Commies
Economy
Vet owned arms manufacturer to open $9.5M SC facility, hire 55 people
[American Military News] A California-based arms manufacturer will open a $9.5 million facility in Greenville and hire 55 people.

S.W.O.R.D. International primarily makes small arms for the U.S. military and law enforcement agencies and was started by Jeremy Elrod, a former Army Ranger who served in Iraq and Afghanistan.

The company is incorporated in California, and will continue to do the majority of its research and development in its facility in Sparks, Nevada. Key employees will remain there as well.

Greenville will handle some research and development, all sales and customer support, distribution and production.

On the company's website, Elrod said he started the company in 2010 because, "I was shocked to see the lack of reliability, durability and functionality of our primary small arms system. Loose tolerances, poor materials and antiquated manufacturing techniques made for a sub standard weapon system."

The 44,000-square-foot facility on Beverly Road will be upfitted by January, the Greenville Area Development Corporation announced in a news release Monday.

S.W.O.R.D. Vice President Jason Hamilton was quoted as saying the company considered several locations but selected Greenville County because "the community and culture of Greenville made our decision easy."

Gov. Henry McMaster said in the news release the decision by S.W.O.R.D. International Inc. to locate its new facility in South Carolina is "another sign that our state's business-friendly climate, skilled workforce and exceptional market access are working to attract investments that create new jobs."

The company's acronym stands for Special Warfare Operations Research and Development.
Posted by: Besoeker || 11/22/2021 00:04 || Comments || Link || E-Mail|| [115 views] Top|| File under:
Europe
Now Germany set make Covid vaccinations COMPULSORY in 'unavoidable' move after protests erupt across Europe over new lockdowns as France says FIFTH wave is hitting at 'lightning speed'
[Daily Mail, where America gets its news]
Nearly 40,000 protesters descended on Belgium's capital Brussels Sunday in a revolt against anti-Covid measures


The riot left three police officers injured and one demonstrator hurt after a firework exploded in his hand


Germany is set to follow Austria's example in making vaccinations compulsory amid fourth wave of pandemic


France is also facing worrying number of cases, with fifth-wave Covid infections rising at an alarming rate


Violence erupted in Vienna as 10,000 protesters took to the streets after new lockdown was announced


Dutch protesters also gathered in Amsterdam, The Hague and Breda to demonstrate against measures


The Netherlands entered a partial lockdown on Saturday, sparking a furious backlash against the government


Austria on Friday reimposed a full winter lockdown and neighbouring Germany warned it may soon follow suit
Posted by: Skidmark || 11/22/2021 00:00 || Comments || Link || E-Mail|| [238 views] Top|| File under:
Another major red flag about Covid vaccines and death
[AlexBerensonSubstack] People appear to die at rates 20 percent or more above normal for weeks after receiving their second Covid vaccine dose, according to data from a huge Swedish study.

The figures are buried in a preprint paper on vaccine effectiveness released last month. The headline finding of the paper was that protection against Covid, including severe cases, plunged after six months.

The researchers did not explicitly examine deaths from all causes - which have risen since the summer in many countries that have highly vaccinated populations.

But on page 32 of the 34-page report, a chart shows that 3,939 of 4.03 million Swedes who received the second dose died less than two weeks later.



Read the rest at the link
Posted by: The Walking Unvaxed || 11/22/2021 00:00 || Comments || Link || E-Mail|| [192 views] Top|| File under:
Who's in the News
26
[untagged]
3
Islamic State
3
Hamas
3
Human Trafficking
3
Commies
3
Govt of Iran
2
Tin Hat Dictators, Presidents for Life, & Kleptocrats
2
Govt of Iran Proxies
2
Govt of Iraq
2
Taliban/IEA
1
Houthis
1
Baloch Liberation Army
1
Antifa/BLM
1
Migrants/Illegal Immigrants
1
Sublime Porte
1
al-Shabaab (AQ)
1
Govt of Sudan
Bookmark
E-Mail Me
The Classics
The O Club
Rantburg Store
The Bloids
The Never-ending Story
Thugburg
Gulf War I
The Way We Were
Bio
Merry-Go-Blog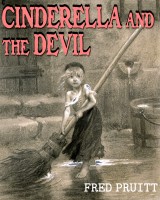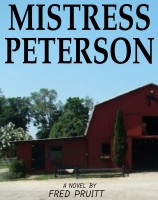 On Sale now!


A multi-volume chronology and reference guide set detailing three years of the Mexican Drug War between 2010 and 2012.

Rantburg.com and borderlandbeat.com correspondent and author Chris Covert presents his first non-fiction work detailing the drug and gang related violence in Mexico.

Chris gives us Mexican press dispatches of drug and gang war violence over three years, presented in a multi volume set intended to chronicle the death, violence and mayhem which has dominated Mexico for six years.
Click here for more information


Meet the Mods
In no particular order...


Steve White
Seafarious
Pappy
lotp
Scooter McGruder
john frum
tu3031
badanov
sherry
ryuge
GolfBravoUSMC
Bright Pebbles
trailing wife
Gloria
Fred
Besoeker
Glenmore
Frank G
3dc
Skidmark
Alaska Paul



Better than the average link...



Rantburg was assembled from recycled algorithms in the United States of America. No trees were destroyed in the production of this weblog. We did hurt some, though. Sorry.
3.223.3.251

Help keep the Burg running! Paypal: