-Short Attention Span Theater-
Things We Missed Yesterday - Donna Summer's Disco Party
Well, first off, it's without Donna, of course! Second - apparently this is an annual event.


[Universal Hub] - Greta the roving UHub photographer was among the people in Copley Square at the Donna Summer disco party tonight.


Check out the woman singing - it looks like Stacey Abrams' kid sister.
Posted by: Raj || 06/25/2021 09:46 || Comments || Link || E-Mail|| [320 views] Top|| File under:
Insurers, Owners Of Stuck Container Ship Reach Deal With Suez Canal Authority
[Zero Hedge] The Ever Given container ship could soon be released from Egyptian authority's control after nearly three months following the vessel's accident in the Suez Canal in March that closed the world's most important shipping lane for six days. The Suez Canal Authority (S.C.A.) and the vessel's owners have been bickering over settlement figures for canal disruptions. However, it appears an "agreement in principle" between the vessel's owners and the S.C.A. has finally been reached.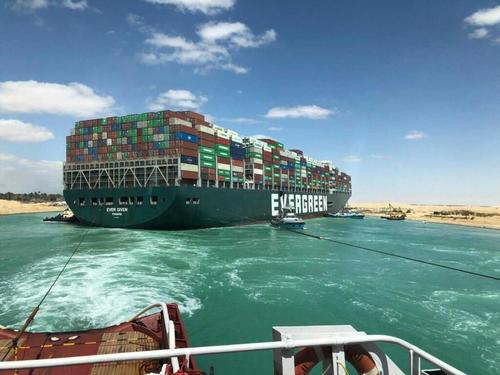 On Wednesday, the container ship's insurers released a statement confirming "an agreement in principle between the parties has been reached." The vessel has been moored in Great Bitter Lake, a large saltwater lake in Egypt that is part of the Suez Canal, seized under Egyptian law until the vessel's owners paid a settlement that was once nearly $1 billion.

"Following extensive discussions with the Suez Canal Authority's negotiating committee over the past few weeks, an agreement in principle between the parties has been reached," the UK P&I Club, a protection and indemnity insurance company wrote in a Wednesday press release. "Together with the owner and the ship's other insurers we are now working with the S.C.A. to finalize a signed settlement agreement as soon as possible."


UK P&I Club did not discuss exact details about the agreement. Over the last few months, Egypt demanded compensation of $916 million for the six-day disruption when Ever Given was stuck in the lower end of the canal. More recently, the insurer opposed a $600 million settlement.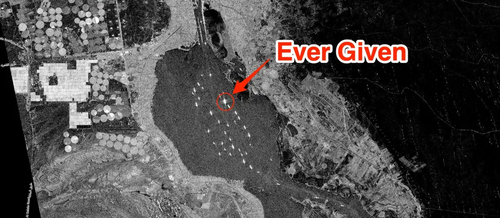 According to the Egyptian newspaper Ahram Online, Egypt requested $550 million on the requirement that $200 million would be paid immediately. It's still unclear what the current agreement in principle details.

After nearly three months and plenty of negotiations, it appears the Ever Given could soon be released from Egyptian control.

Posted by: Clomonter Glose8472 || 06/25/2021 00:00 || Comments || Link || E-Mail|| [64 views] Top|| File under:
FDA to Add Heart Warning for Pfizer and Moderna mRNA Vaccines
[Breitbart] The Food and Drug Administration (FDA) is expected to "move rapidly" to add warning labels to Pfizer and Moderna vaccines, following the emergence of heart inflammation cases — myocarditis and pericarditis — after receiving the non-traditional mRNA jabs, the agency's Dr. Doran Fink said Wednesday.

The move follows the Centers for Disease Control and Prevention (CDC) reporting roughly 1,200 cases of heart inflammation conditions occurring primarily in young men after receiving the mRNA jabs. The advisory panel said there is a "likely association" between the condition and the mRNA vaccines, which teach cells to make a protein that triggers an immune response.

The warning "would likely include information stating these events have occurred in some vaccine recipients following dose 2 of mRNA vaccines," according to the San Francisco Chronicle.

The heart inflammation condition typically occurs "within several days to a week following vaccination," and symptoms include shortness of breath, chest pain, and a pounding or fluttering heart.

Despite this, the CDC is continuing to urge everyone 12 and older to get vaccinated.

"The facts are clear: This is an extremely rare side effect, and only an exceedingly small number of people will experience it after vaccination," CDC Director Dr. Rochelle Walensky and Assistant Secretary for Health Dr. Rachel Levine said in a joint statement.

"Importantly, for the young people who do, most cases are mild, and individuals recover often on their own or with minimal treatment," the statement said, adding the conditions are "much more common if you get COVID-19, and the risks to the heart from COVID-19 infection can be more severe."
Posted by: Besoeker || 06/25/2021 00:00 || Comments || Link || E-Mail|| [97 views] Top|| File under:
A scientist says he's found 13 Wuhan coronavirus sequences that were deleted from a US database ‐ and claims they're a 'goldmine' for research into the virus' origins
[Bus Insider] A researcher in Seattle claims he's discovered 13 partial coronavirus sequences from samples collected in Wuhan, China, that were deleted from a US database last year.

The discovery could mean scientists researching the origins of the pandemic have been working with incomplete data, he said.

Dr. Jesse Bloom, a researcher at the Fred Hutchinson Cancer Center in Seattle, said Tuesday that he had recovered the deleted files from Google Cloud, and had reconstructed partial sequences of 13 viruses. He said they came from samples taken at the early stages of pandemic in Wuhan, where scientists first discovered SARS-CoV-2, the novel coronavirus that causes COVID-19.

The data initially came from a study by Wuhan University scientists, he said.

Bloom said his findings suggested the coronavirus was already circulating in Wuhan before being linked to COVID-19 outbreaks at the Huanan Seafood Market. They also suggested the sequences used in most studies into the virus' origins, including the joint WHO-China report, "are not fully representative of the viruses actually present in Wuhan at that time," he said.

Throughout the pandemic, Bloom has called for more research into the origins of the pandemic. But he told CNN that the new sequences alone didn't provide any further evidence about whether the virus spread naturally from animals to humans or was, as some claim, the result of a laboratory leak.

Bloom said that the samples, from early outpatients in Wuhan, were a "gold mine" for scientists wanting to understand the spread of the virus.



Related: Hot Air - NIH: Yes, a Chinese scientist asked us to delete his data from early Wuhan COVID samples -- and we did
Posted by: Besoeker || 06/25/2021 00:00 || Comments || Link || E-Mail|| [104 views] Top|| File under: Commies
-War on Police-
Officer Derek Chauvin to be sentenced Friday for 'murder' of George Floyd
[Aljazeera] Minneapolis, Minnesota, US — Thirteen months to the day after George Floyd was murdered on the streets of south Minneapolis, Derek Chauvin, the ex-Minneapolis police officer who put his knee to Floyd's neck for nine and a half minutes, will be sentenced for the second-degree murder conviction he received on April 20.

While Chauvin was found guilty on all three charges — second-degree murder, third-degree murder and second-degree manslaughter — Minnesota law stipulates that he will only be given a sentence for the severest of the three because they all arise out of the same behaviour.
Posted by: Besoeker || 06/25/2021 00:00 || Comments || Link || E-Mail|| [221 views] Top|| File under:
Illinois trio charged with beating, strangling police officer over traffic stop
[FoxNews] Aurora Police chief said she will not allow city to become place 'where criminals feel emboldened'.

Two women and a man in Illinois' second largest city outside Chicago are facing felony charges after allegedly beating and strangling a police officer who pulled them over for a traffic stop.

The Aurora Police Department announced Tuesday that 28-year-old Paul Sherrod, 24-year-old Jennifer Taylor and 26-year-old Sheba Taylor have each been charged with aggravated battery, resisting or obstructing a police officer causing injury and aggravated assault of a peace officer.

A male officer, whose name has not been released, performed a traffic stop on Sherrod around 10:30 p.m. Monday after he allegedly rolled through a stop sign near the intersection of Plum Street and Randall Road near West Aurora High School, Fox 32 Chicago reported.

The vehicle, with two passengers inside later identified as Jennifer and Sheba Taylor, pulled into a driveway in the 600 block of North Elmwood Drive, and "the driver began yelling obscenities out the window," according to a press release from the police department.

A woman in the back seat then got out of the vehicle, and the officer "ordered her back into the car several times before informing her that she was under arrest for obstructing," police said. Before she was taken into custody, Sherrod, continuing to yell obscenities, exited the vehicle, approached the officer and told the officer he would fight him if he touched the female passenger.

The officer informed the driver that he was also under arrest for obstructing, and at that moment, Sherrod took off running and the officer ran after him. A second woman exited the vehicle and both Sheba and Jennifer Taylor ran after the officers yelling obscenities.

It's unclear which Taylor was initially in the back seat during the traffic stop, but police said "the female rear passenger approached the officer as they ran," and the officer then "turned around and grabbed her arm to take her into custody, but she slipped out of his grip."

Both women "then began striking the officer with closed fists and kicking his body and head," police said. "The officer heard a male's voice and then was struck repeatedly in the head from several angles." The female passenger "placed her forearm around the officer's neck and applied significant force to his windpipe, causing him to lose the ability to breathe," according to the department.

"Our Aurora police officers are entrusted with keeping our community safe from harm. I am at a loss of words when an officer is physically attacked from something that would have been a simple traffic ticket," Aurora Police Chief Kristen Ziman said in a statement. "We will not allow our city to become a place where criminals feel emboldened, and lawlessness ensues."

"This type of lawlessness and violence against our police officers cannot and will not be tolerated," Aurora Mayor Richard C. Irvin said in his own statement. "This was an act of malice and cowardice and I will absolutely seek that the perpetrators are prosecuted to the fullest extent of the law. Let's keep this officer in our prayers as the officer makes a full and complete recovery."

Additional officers arrived to the scene and placed the three suspects in custody. Aurora Fire Department paramedics responded to the scene and transported the officer to an area hospital.

Aurora Police's Investigations Division responded to the scene, interviewed the subjects, and gathered numerous pieces of evidence. Detectives presented the case to the Kane County State's Attorney's Office, which authorized the felony charges against the three suspects.

All three suspects appeared in Kane County Bond Call Tuesday morning. Bail for each of the Taylors was set at $50,000, with 10% to apply for bond. Sherrod's bail was set at $75,000, also with 10% to apply for bond. Each suspect has a separate court date scheduled in July.
Posted by: Skidmark || 06/25/2021 00:00 || Comments || Link || E-Mail|| [146 views] Top|| File under:
Africa Subsaharan
7 die in Nigerian cholera outbreak
Direct translation. Edited

100 percent preventable
[REGNUM] At least seven people have died as a result of cholera in the Nigerian capital Abuja, the press service of the Nigerian Ministry of Health said.

It is reported that by 23 June, 91 patients with suspected cholera had been identified in Abuja. Three of them had the diagnosis confirmed after tests. According to the Nigerian Ministry of Health, patients with gastroenteritis have been admitted to Abuja hospitals since May. In this regard, the authorities suggested that a cholera outbreak had begun in the city.

The Ministry of Health of Nigeria noted that the Abuja authorities have taken a number of measures to prevent the spread of the disease. Also, test systems, drugs and necessary medical equipment for the treatment of patients with cholera were delivered to the capital.
Posted by: badanov || 06/25/2021 00:00 || Comments || Link || E-Mail|| [36 views] Top|| File under:
Caucasus/Russia/Central Asia
Russian MI-8 military bird crashes, kills 3 in Leningrad region
[REGNUM] The crew of the Mi-8 helicopter, which crashed on the evening of June 24 in the Gatchinsky District of the Leningrad Region, managed to move the car away from the village of Korpikyulya before the fall, the North-Western District of the Russian Guard told reporters.

Judging by the photographs from the scene of the emergency that appeared in social networks and the media, when it fell into the field, the helicopter completely collapsed and burned down just a few tens of meters from the outbuildings of the village.

Recall that during the fall of a transport-combat helicopter of an aviation squadron of the North-Western District of the Russian Guard, which was performing a training flight without weapons, three crew members were killed.

The Commission of the North-Western District of the Russian Guard is investigating the causes of the disaster.


Posted by: badanov || 06/25/2021 00:00 || Comments || Link || E-Mail|| [42 views] Top|| File under:
Peshkov calls Brit destroyer incident deliberate provocation
[TASS] The Kremlin voiced regret over the incident with the British destroyer in the Black Sea, dismissing this as deliberate and prepared provocation, Russian Presidential Spokesman Dmitry Peskov told reporters on Thursday.

"We consider that the British destroyer has carried out provocation. Moreover, we regret as this was deliberate and prepared provocation," Peskov said, commenting on the June 23 incident in the Black Sea.

The actions of British destroyer HMS Defender in the Black Sea violate international law, they are unacceptable, Peskov stressed. "Of course, we are concerned over the actions of the British vessel. We consider such actions unacceptable, they are in violation of international law," the spokesman said.

According to him, Russia's border guards and armed forces will hold a rather tough stance if anyone tries to stage provocations like this incident with the British warship in the Black Sea in the future.

On June 23, the Russian Defense Ministry said that the Black Sea Fleet, acting in cooperation with the border guard force of the Russian Federal Security Service (FSB), stopped a violation of the state border by the British destroyer HMS Defender off Crimea's Cape Fiolent. The destroyer ventured three kilometers into Russia's territorial waters. A border guard patrol ship fired warning shots, and a Sukhoi-24M bomber dropped bombs ahead of the destroyer. After that, the HMS Defender left Russia's territorial waters.

The Russian Defense Ministry later described the British ship's actions as a gross violation of the UN Convention on the Law of the Sea and urged the British side to investigate the crew's actions.

Related: Russian Ministry of Foreign Affairs to issue demarche to Brit ambassador
[TASS] British Ambassador to Russia Deborah Bronnert has been summoned to the Russian Foreign Ministry on Thursday over the incident with the British destroyer HMS Defender in the Black Sea, and a tough demarche will be delivered to her, Russian Foreign Ministry Spokeswoman Maria Zakharova told Rossiya-24 TV channel.

"We said yesterday that the British envoy would be summoned. She will be in the Foreign Ministry today. A tough demarche will be issued to her," Zakharova stated.

The diplomat stressed that the upcoming meeting would be unpleasant for the British side. "Such rude moves should receive a respective response," Zakharova pointed out.

Zakharova also drew attention to the contradictions in the British side's interpretation of the situation.

"At first, they said that there was nothing at all. Later it was stated that the Russian side was reporting the events incorrectly, and then they started speaking about some innocent passage of [the destroyer]," she explained.

In baseball, it is called a brushback pitch.



More at the link. Brits have a long, undistinguished history of worsening relations with Russia.



Posted by: badanov || 06/25/2021 00:00 || Comments || Link || E-Mail|| [90 views] Top|| File under:
China-Japan-Koreas
Taiwan's foreign minister: 'We need to prepare ourselves for a possible conflict' with China
[Hot Air] In an interview with CNN, Taiwan's foreign minister offered his assessment of the threat from mainland China. He said that China wants to reunite Taiwan with the mainland peacefully if possible but by force if necessary. And because Taiwan isn't interested in being part of a communist dictatorship, he says that means the island needs to prepare for conflict:
Posted by: Besoeker || 06/25/2021 00:03 || Comments || Link || E-Mail|| [90 views] Top|| File under: Commies
Israel-Palestine-Jordan
Tel Aviv Pride Parade returns with a bang after pandemic pause
[YNet] - Tel Aviv's world-famous Gay Pride Parade returned on Friday, after last year's event was canceled due to COVID-19, with tens of thousands flocking to the city for its annual LGTQ+ celebration.


Proud of being defectors from the oldest war (between the sexes) in the world.
Posted by: g(r)omgoru || 06/25/2021 08:08 || Comments || Link || E-Mail|| [41 views] Top|| File under:
Science & Technology
The Overlapping Infrastructure of Urban Surveillance, and How to Fix It
[Washington Gazette] Between the increasing capabilities of local and state police, the creep of federal law enforcement into domestic policing, the use of aerial surveillance such as spy planes and drones, and mounting cooperation between private technology companies and the government, it can be hard to understand and visualize what all this overlapping surveillance can mean for your daily life. We often think of these problems as siloed issues. Local police deploy automated license plate readers or acoustic gunshot detection. Federal authorities monitor you when you travel internationally.

But if you could take a cross-section of the average city block, you would see the ways that the built environment of surveillance—its physical presence in, over, and under our cities—makes this an entwined problem that must be combatted through entwined solutions.

Thus, we decided to create a graphic to show how—from overhead to underground—these technologies and legal authorities overlap, how they disproportionately impact the lives of marginalized communities, and the tools we have at our disposal to halt or mitigate their harms.
Posted by: Phiper Thraigum5394 || 06/25/2021 03:55 || Comments || Link || E-Mail|| [57 views] Top|| File under:
How mRNA vaccines help fight cancer tumors
h/t Instapundit


[Medical Press] - Thanks to researchers in different fields who put in nearly two decades of past work on mRNA vaccine technology, people around the world are being immunized today from COVID-19—and hopefully leading us out of this pandemic. Now, because of the increased focus on this versatile technology and that foundation of research, mRNA vaccines for other diseases have an even greater chance of making it to patients.

"The whole platform is very, very flexible," says Norbert Pardi, a research assistant professor of infectious diseases in the Perelman School of Medicine. "You can use mRNA vaccines for many things."

That includes cancer—which is just one of several areas outside of infectious diseases that researchers at Penn have been investigating.

Here's a breakdown of how an mRNA-based vaccine could work to fight tumors, the challenges that need to be overcome, the technology's roots in oncology, and where it's headed.
Posted by: g(r)omgoru || 06/25/2021 03:28 || Comments || Link || E-Mail|| [138 views] Top|| File under:
Who's in the News
39
[untagged]
5
Taliban
4
Commies
4
Sublime Porte
3
Devout Moslems
3
Islamic State
3
Antifa/BLM
3
Govt of Iran
2
Human Trafficking
1
[untagged]
1
Abu Sayyaf (ISIS)
1
al-Shabaab (AQ)
1
Govt of Syria
1
Hamas
1
Lashkar e-Taiba
1
Palestinian Authority
Bookmark
E-Mail Me
The Classics
The O Club
Rantburg Store
The Bloids
The Never-ending Story
Thugburg
Gulf War I
The Way We Were
Bio
Merry-Go-Blog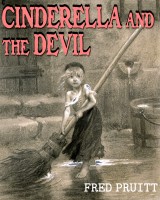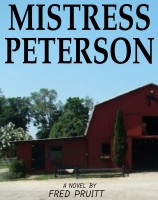 On Sale now!


A multi-volume chronology and reference guide set detailing three years of the Mexican Drug War between 2010 and 2012.

Rantburg.com and borderlandbeat.com correspondent and author Chris Covert presents his first non-fiction work detailing the drug and gang related violence in Mexico.

Chris gives us Mexican press dispatches of drug and gang war violence over three years, presented in a multi volume set intended to chronicle the death, violence and mayhem which has dominated Mexico for six years.
Click here for more information


Meet the Mods
In no particular order...


Steve White
Seafarious
Pappy
lotp
Scooter McGruder
john frum
tu3031
badanov
sherry
ryuge
GolfBravoUSMC
Bright Pebbles
trailing wife
Gloria
Fred
Besoeker
Glenmore
Frank G
3dc
Skidmark
Alaska Paul



Better than the average link...



Rantburg was assembled from recycled algorithms in the United States of America. No trees were destroyed in the production of this weblog. We did hurt some, though. Sorry.
3.235.140.84

Help keep the Burg running! Paypal: