-Lurid Crime Tales-
Ohio Teacher Gets Prison for Sex with Students, Including in Car Before School
[People] A former Ohio high school teacher will spend two years in prison after being convicted of having sex with two student on numerous occasions, both in her home and in her car in a park.

Charging documents obtained by PEOPLE last year accused Laura Dunker of six counts of sexual battery — four with one student and two with the other. In October, she pleaded guilty to two counts of sexual battery, according to FOX8.

On Thursday, Dunker was given two years in prison for each count, but the sentences will be served concurrently. After her release, she will be on probation for five years.

Dunker will be registered as a Tier III registered sex offender. She will have to re-register every 90 days for the rest of her life.

Dunker, now 31, was once employed at Bedford High School in Bedford, Ohio. The alleged incidents occurred between November 1, 2018 and October 19, 2019.
Posted by: Besoeker || 01/26/2021 09:19 || Comments || Link || E-Mail|| [6500 views] Top|| File under:
Naked Florida man stole, crashed police car
[AP] A naked Florida man stole what news footage showed to be a marked police vehicle and crashed it in a wooded area, officials said.

Joshua Shenker, 22, was arrested after Thursday's crash on charges including theft of a motor vehicle, aggravated battery on a law enforcement officer, depriving an officer of means of communication or protection and resisting an officer without violence, according to a Jacksonville Sheriff's Office report.

Officers responded to reports of a naked man running along Interstate 10 in western Jacksonville shortly before noon Thursday. Shenker was lying in the the roadway when an officer stopped on the opposite side of the route, the report said. Shenker then ran across the highway lanes toward the officer, officials said.

The redacted report didn't say how Shenker stole the vehicle. Authorities confirmed only that a vehicle belonging to the City of Jacksonville was stolen. First Coast News footage of the scene showed the crashed vehicle to be a marked patrol car.

According to the police report, about $10,000 worth of damage was done to the vehicle.

Officers noticed Shenker had road rash after the crash and he was taken to a hospital to be checked out, authorities said.

Shenker was being held on $4,011 bail. Jail records didn't list an attorney for him.
Posted by: Besoeker || 01/26/2021 06:00 || Comments || Link || E-Mail|| [6472 views] Top|| File under:
-Obits-
Last heir to Ottoman Empire passes away in Damascus
[AlMasdar] The family of Dundar Abdul Karim Osmanoglu, the last heir to the throne of the dissolved Ottoman Empire, passed away on late Monday evening at the age of 90.

In a statement on her official Twitter account, a family member, Orhan Osmanoglu, said: "The father of our family and the Ottoman dynasty, our uncle Prince Dundar Abdul Karim Osmanoglu died in Damascus, Syria..May God have mercy on him."

According to the Ottoman Turkish newspaper Daily Sabah, Osmanoglu lived alone in the city of Damascus in which he was born in 1930 after his parents were removed from The Sick Man of Europe Turkey

...the only place on the face of the earth that misses the Ottoman Empire...
after the caliphate was abolished in 1924.

For years, the descendants of the Ottoman dynasty who live in Turkey sought to bring their heir from Syria, which cut ties with Turkey after the outbreak of the Syrian civil war in 2011, according to the same source.

According to the Ottoman Turkish Anadolu Agency , Osmanoglu is the fourth grandson of the last Ottoman Sultan Abdul Hamid II, and he is the forty-fifth president of the dynasty that ruled the Ottoman Empire from 1281 to 1922, and he was married to Yusra Hanim Effendi and they had no children.

The descendants of the Ottoman dynasty were forced to leave Turkey after the exile began in 1924. The female relatives were allowed to return to Turkey in 1952, while males were allowed to return later in 1974.

Posted by: trailing wife || 01/26/2021 00:27 || Comments || Link || E-Mail|| [6504 views] Top|| File under:
Godiva Throws In The Towel In North America
Granted it's a high-end niche thing they're selling and they'll keep going online, but they did hang on for nearly a year before bailing out. The Democrats destroy yet another business in the United States (and Canada!).


[Zero Hedge] - Godiva is riding its company horse out of North America and shutting down or selling all 128 of its brick-and-mortar locations in the U.S. and Canada by the end of March, the chocolatier announced on Sunday. And while the company's stores in the Middle East, Europe, and China will remain open, Eater.com notes that that's of little use to America's last-minute gift-givers who previously could've counted on swinging by the mall post-work and treating their loved ones to a gilded box of truffles.


When the heart boxes from CVS just won't do...




...Godiva Goldmark Assorted Chocolate Creations: a box of eleven pieces for $9.99 at my grocery store. It was freshly made on the day they made it, but is no more than three years old now, and they have to compete with Lindt chocolates, which have the cachet of being Swiss. Buying on the internet takes more planning.

Godiva cited the drop in traffic during the pandemic and changing consumer buying behavior as reasons behind the decision. While people are no longer shopping in person at Godiva stores, the company has seen growth in online sales and purchases through its retail and grocery partners.

CEO Nurtac Afridi, who was appointed to the role last month by Govida's Turkish parent company Yildiz Holding,


...they're owned by the Turks? When did that happen?

said in a written statement that the company has "always been focused on what our consumers need and how they want to experience our brand, which is why we have made this decision."


Collateral damage will ensue, of course - half of those 'brick and mortar' former places of business won't be rented out again for years. Maybe my opinion changes by the summer but if Boston's Financial District / South Station area's any indication, it's gonna be a while, as there's been no noticeable uptick in train ridership, highway traffic, etc., around here since this shit started ten months ago with one serious snowstorm so far.
Posted by: Raj || 01/26/2021 00:00 || Comments || Link || E-Mail|| [6485 views] Top|| File under:
COVID-Sniffing Dogs To Screen Fans At Miami Heat Games
MIAMI (CBSMiami/AP) — The Miami Heat are turning to COVID-sniffing dogs to screen fans at the gates.

The Heat been working on the plan for months, and the highly trained dogs have been in place for some games this season where the team has allowed a handful of guests — mostly friends and family of players and staff.

Starting this week, a limited number of ticket holders will be in the seats as well, provided they get past the dogs first.

"If you think about it, detection dogs are not new," said Matthew Jafarian, the Heat's executive vice president for business strategy. "You've seen them in airports, they've been used in mission critical situations by the police and the military. We've used them at the arena for years to detect explosives."
Posted by: Besoeker || 01/26/2021 07:35 || Comments || Link || E-Mail|| [6489 views] Top|| File under:
Report Reveals Dr. Fauci Was Highest Paid Employee in Entire Federal Government in 2019
[Bongino] Dr. Anthony Fauci has benefited greatly from his career in the U.S. Government, taking home the largest salary of any government employee while he became a media darling for clashes with Donald Trump during the coronavirus pandemic.

Dr. Anthony Fauci made more than every other employee in the entire federal government. In the latest year available, his 2019 salary of $417,608, made him not only the highest paid doctor in the federal government, but the highest paid out of all four million federal employees.

In fact, Dr. Fauci even made more than the $400,000 salary of the President of the United States. All salary data was collected by OpenTheBooks.com via Freedom of Information Act requests.
Posted by: Besoeker || 01/26/2021 00:00 || Comments || Link || E-Mail|| [6498 views] Top|| File under:
-Land of the Free
NBC Sports Network - It's Dead, Jim!

[Road & Track, via Insty] - NBC Sports Network Is Shutting Down

The de facto home of televised American racing is coming to an end after 2021.

NBC Sports Network, the cable sports channel that airs NASCAR, IMSA, and IndyCar, will shut down at the end of this year, according to an internal memo shared with Road & Track. The end of the network, which has also been the home of scripted automotive shows and televised auctions, will mark the end of one of the American automotive world's most significant media partners.

NBC's current contract to broadcast IndyCar ends after the 2021 season, but its contracts with NASCAR and IMSA both stretch into 2024. NASCAR broadcasts will begin moving to the NBC-owned USA Network this year as part of a plan to use the demise of NBC Sports Network to bolster its other cable offerings.

"At the conclusion of 2021, we have decided that the best strategic next step for our Sports Group and the entire Company is to wind down NBCSN completely, with key elements of NBCSN's programming moving to USA Network and, in some cases, Peacock for 2022 and beyond," NBC Sports chairman Pete Bevacqua said in a memo to staff Friday. "This will make USA Network an extraordinarily powerful platform in the media marketplace, and gives our sports programming a significant audience boost. We believe that the power of this offering is the best long-term strategy for our Sports Group, our partners, and our Company."


They've been moving lots of shit off NBC SN for the past year, and NASCAR just plain sucks at this point. They're taking it in the pooper ever since because no one's gonna pay for nonexistent product. Just fucking brilliant.
Posted by: Raj || 01/26/2021 00:00 || Comments || Link || E-Mail|| [6480 views] Top|| File under:
Africa Horn
Fighting intensifies in border town as troops launch counter-offensive
The Shaboobs aren't involved in this one, not that you can tell without a scorecard...

MOGADISHU, Somalia - Heavy gunfight is still going on at Beled-Hawo town on the Kenya-Somalia border, which was recaptured by Jubaland state forces late last night after an attack.

The strategic region has been a battlefield for the fight between Jubaland forces and the Somali army for the last year as both warring sides seek to gain full control. The conflict had escalated last year when the Federal Government of Somalia dispatched GorGor troops to the Gedo region, a move which irked the Jubaland administration under president Ahmed Madobe, leading to a series of retaliatory attacks.

For the better part of Monday morning, the SNA troops and Jubaland forces were embroiled in a heavy gunfight which started around 1 am local time, as both parties try to wrestle for the control of the strategic town, which is key entry to the Gedo region.

In a statement, the Federal government of Somalia claimed a group of "militia" based in Kenya tried to take over Baled-Hawo on Sunday night but was overpowered by government forces. The loyal troops, it added, managed to recover illegally imported sophisticated weapons besides flushing away the Jubaland security forces.

But videos taken from the town early Monday morning showed Jubaland security forces in control of several parts of the town as gunfight continued from the background. The soldiers were heard shouting that "we are in control" as they fired on air.

Preliminary reports indicate that at least five members of the same family have been killed following the battle between the two sides. It's not clear who fired at the innocent civilians, but they could be collateral damage as fighting spilled into various villages.

Jubaland Vice President Mohamud Sayid Aden told the BBC Somali Service that: "We are in full control of Balad-Hawa " after "defeating forces airlifted from Mogadishu". Fighting is reportedly ongoing as SNA maintains it has taken control of the town.

The federal government and Jubaland previously fought over the control of the town in March last year. At the time government forces had the upper hand, even as it accused Kenya Defense Forces of helping the Jubaland troops to control the region.

Abdirashid Janan, the Jubaland security minister is reportedly leading the assault against SNA troops. The minister, who has been operating from Mandera despite contrary reports by Kenya, has often accused the federal government of an "illegal" takeover of Gedo.
Posted by: Steve White || 01/26/2021 00:00 || Comments || Link || E-Mail|| [6520 views] Top|| File under:
Caucasus/Russia/Central Asia
Massive Anti-Putin Protests Sweep Russia in Wake of Opposition Leader's Arrest – Moscow Blames US
[American Defense News] In a sign of growing unrest in Russia, thousands of opponents of Russian leader Vladimir Putin have taken to the streets in 100 towns and cities across Russia in record numbers this weekend. They were heeding a call from detained anti-Putin and anti-corruption activist Alexei Navalny to take to the streets to demand his release.

In August, Navalny was reportedly poisoned by Russian intelligence on a flight from Tomsk, Russia to Moscow. The poison was believed to have been a Novichok nerve agent and Navalny almost died in the failed assassination attempt.

He was later taken to a hospital in Berlin. His poisoning gained worldwide attention and condemnation.

Putin has denied Russian government involvement in the murder plot, and immediately detained the opposition leader upon his return to Russia after his medical recovery.

These demonstrations — the largest in years — may be more worrying to the Kremlin than prior protests. Writing in Foreign Policy, Vladislav Davidzon explains why Navalny has become such a major challenge to the "hybrid political regime that Putin has constructed."

According to Davidzon, Putin's regime "has allowed a great deal of space for all sorts of ambiguity and blowing off steam." But, by attempting to embarrass and directly challenge Putin, Navalny is forcing the Kremlin "to make a decision about how to deal with him that it has no interest in making."


Posted by: Besoeker || 01/26/2021 07:24 || Comments || Link || E-Mail|| [6476 views] Top|| File under:
China-Japan-Koreas
Senior North Korean Diplomat Defected to South
[AnNahar] A senior North Korean
...hereditary Communist monarchy distinguished by its truculence and periodic acts of violence. Distinguishing features include Songun (Army First) policy, which involves feeding the army before anyone but the Dear Leadership, and Juche, which is Kim Jong Il's personal interpretation of Marxism-Leninism, which he told everybody was brilliant. In 1950 the industrialized North invaded agrarian South Korea. Twenty-one countries of the United Nations eventually contributed to the UN force opposing the invasion, with the United States providing around 90% of the military personnel. Seventy years later the economic results are in and it doesn't look good for Juche...
diplomat who was acting ambassador to Kuwait has defected to the South with his family, reports said Monday.


Say goodbye to your third cousins...

Ryu Hyun-woo reached South Korea in September 2019 and sought asylum, according to the Maeil Business daily, but his arrival was kept secret until now.

About 30,000 North Koreans have fled repression and poverty under the communist regime and settled in the capitalist South, mostly by first secretly crossing over the

mostly non-existent border

with China.

Defections by

bigwig

s are rare, although Ryu's arrival came just two months after the North's former acting ambassador to

Italia

Jo Song Gil sought asylum from Seoul.

"I decided to defect because I wanted to offer my child a better future," the Maeil Business newspaper cited Ryu as saying.

He became temporary acting ambassador in September 2017 after Kuwait expelled envoy So Chang Sik following the Gulf nation's adoption of a UN resolution over Pyongyang's weapons programmes.

According to reports, Ryu is the son-in-law of Jon Il Chun, the former head of Office 39, which manages the secret funds of the North Korean leadership.

Tae Yong-ho, another high-profile defector who fled his post as North Korea's deputy ambassador to

Britannia

in 2016 and was elected a South Korean opposition MP last year, described Ryu as part of Pyongyang's "core elite".

But he added: "No matter how privileged your life is in North Korea, your mind changes when you go abroad and draw comparisons."

The North has tightened border security as part of its defences against the coronavirus (aka COVID19 or Chinese Plague)

...the twenty first century equivalent of bubonic plague, only instead of killing off a third of the population of Europe it kills 3.4 percent of those who notice they have it. It seems to be fond of the elderly, especially Iranian politicians and holy men...
, and the number of arrivals to the South plummeted last year.

But Tae said leader Kim Pudge Jong-un


...the overweight, pouty-looking hereditary potentate of North Korea. Pudge appears to believe in his own divinity, but has yet to produce any loaves and fishes, so his subjects remain malnourished...


"will not be able to stop North Koreans who long for freedom from going to South Korea forever".

Inter-Korean relations have been in a deep freeze following the collapse of a summit in Hanoi between Kim and former US president Donald Trump
...the Nailer of NAFTA...
in 2019 over what the nuclear-armed North would be willing to give up in exchange for a loosening of sanctions.
Posted by: trailing wife || 01/26/2021 00:00 || Comments || Link || E-Mail|| [6484 views] Top|| File under: Commies
Chinese aircraft enter Taiwan's air defence zone for second day
[Guardian] Chinese bombers and fighter jets have entered Taiwan's air defence identification zone for the second day in a row in an unusual and provocative escalation of its military activities that has prompted the Joe Biden administration's first public remarks on its relationship with Taipei.

Fifteen Chinese aircraft entered the Taiwanese defence zone on Sunday, Taiwan said, a day after 12 war planes including eight nuclear-capable H-6K bombers entered the airspace between mainland Taiwan and the Taiwan-controlled Pratas Islands in the South China Sea.

President Biden's newly sworn-in administration on Saturday reaffirmed the US's "rock-solid" commitment to helping Taiwan defend itself in its first comments on the sensitive territorial dispute, noting "with concern the pattern of [China's] ongoing attempts to intimidate its neighbours, including Taiwan".

"We urge Beijing to cease its military, diplomatic, and economic pressure against Taiwan and instead engage in meaningful dialogue with Taiwan's democratically elected representatives," State Department spokesperson Ned Price said in the statement. Washington would continue to deepen ties with Taiwan and ensure its defence from Chinese threats, while supporting a peaceful resolution of issues between the sides, the statement added.

Biden's administration has shown little sign of reducing pressure on China, although it is seen as favouring a return to more civil dialogue. In another sign of support for Taiwan, the island's de-facto ambassador to Washington, Hsiao Bi-khim, was an invited guest at Biden's inauguration.


There's a mild surprise...

Will he get to use the front door or back door (like the Dalai Lama)?


And in a final swipe at China, the Trump administration's outgoing UN ambassador tweeted that it's time for the world to oppose China's efforts to exclude and isolate Taiwan, drawing sharp criticism from Beijing. Ambassador Kelly Craft accompanied the tweet with a photo of herself in the UN general assembly hall, from where the island is banned. She carried a handbag with a stuffed Taiwan bear sticking out of the top, a gift from Taiwan's representative in New York, James Lee.

Taiwan's air force was sent up to respond to Sunday's sorties, which involved six J-10 fighters, four J-16s, two SU-30s, a Y-8 reconnaissance aircraft and two Y-8 anti-submarine aircraft, the country's defence ministry said.

"Airborne alert sorties had been tasked, radio warnings issued and air defence missile systems deployed to monitor the activity," the ministry said.

A map provided by Taiwan's defence ministry showed that the Chinese aircraft flew over the same waters where the most recent Chinese missions have been taking place near the Pratas Islands, though still well away from mainland Taiwan.
Posted by: Steve White || 01/26/2021 00:00 || Comments || Link || E-Mail|| [6482 views] Top|| File under: Commies
Home Front: Politix
Texas Federal Judge Blocks China Joe's Deportation Moratorium
[CBS] A federal judge on Tuesday temporarily halted the Biden administration's 100-day moratorium on certain deportations of immigrants already in the U.S. in an early legal battle over President Joe Biden's immigration policy.

U.S. District Judge Drew Tipton of the Southern District of Texas agreed to pause the policy for at least 14 days while he considered a lawsuit filed by Texas' Republican attorney general, who argued in a complaint on Friday that the deportation freeze violated a legal agreement the state brokered with the Trump administration before Mr. Biden took office.

The moratorium, one of Mr. Biden's campaign promises, shielded most immigrants facing deportation from being removed from the U.S., as long as they entered the country before November 1, 2020. It does not apply to those who pose a national security risk or are suspected of terrorism or espionage. Immigrants could also agree to voluntarily leave the country.


Posted by: Besoeker || 01/26/2021 16:10 || Comments || Link || E-Mail|| [6930 views] Top|| File under: Human Trafficking
President Trump opens Florida office to push his former administration's agenda
*Snicker* Inside their heads, living rent free. And AyPee is reporting they're giving up on the idea that their IMPEACHMENT!! will work.
WASHINGTON (Reuters) - Donald Trump opened an office in Florida on Monday that will handle his duties as a former U.S. president and seek to further his administration's agenda.

"The Office will be responsible for managing President Trump's correspondence, public statements, appearances, and official activities to advance the interests of the United States and to carry on the agenda of the Trump Administration through advocacy, organizing, and public activism," a statement said.

The announcement came on the same day the House of Representatives delivered to the Senate an impeachment article charging Trump with inciting insurrection in a speech to supporters before the deadly attack on the Capitol on Jan. 6. The Senate trial is expected to start on Feb. 9.

In farewell remarks on his last day as president last Wednesday, Trump told supporters: "We will be back in some form." Trump has made no public appearances since flying that day to his Mar-a-Lago resort in Palm Beach, Florida.

Before leaving office, Trump talked with associates about forming a political party called the "Patriot Party," the Wall Street Journal reported.

Before leaving office, he pursued unsuccessful legal challenges to overturn his Nov. 3 election loss to Democrat Joe Biden, falsely claiming there had been widespread electoral fraud.
Posted by: Besoeker || 01/26/2021 06:17 || Comments || Link || E-Mail|| [6476 views] Top|| File under:
Pres. Trump Won't Start a Third Party, but Instead Will Target Never-Trump Republicans
[PJ] Last week, it was reported that President Trump was interested in starting a new political party called the "Patriot Party." This controversial idea had many pros and cons, but while it may send a symbolic message to the GOP, ultimately it is far more likely that such a move would only benefit Democrats, in both the short and long terms.

Luckily, President Trump has now decided against the idea of starting a third party, according to Maggie Haberman of the New York Times.

Instead, Trump will focus his energy on bolstering primary challenges to Never-Trump Republicans. On Sunday, PJM's Rick Moran reported that Trump is drafting an "enemies list" of Republicans to challenge during the 2022 primaries.
Posted by: Besoeker || 01/26/2021 05:43 || Comments || Link || E-Mail|| [6491 views] Top|| File under:
India-Pakistan
Indian troops brawl with Chinese counterparts on border
[Guardian] Indian and Chinese soldiers were injured in another violent clash along the Himalayan border last week, as tensions between the two nuclear powers showed no signs of abating.

According to reports, Indian and Chinese troops came to physical blows on Wednesday along the high-altitude border in north Sikkim, a small Indian state, situated between India and Bhutan, which has been a flashpoint of India-China conflict for decades.

Indian officials claimed that Chinese troops had attempted to cross over into territory claimed by India in the area of Naku La in Sikkim,


...apparently a pass connecting India to Tibet...

which led to a skirmish which injured soldiers from both sides. It is understood that no shots were fired. A statement from the Indian army called it "minor face-off" between Indian and China's People Liberation Army (PLA) troops, which was "resolved by local commanders as per established protocols".

Chinese foreign ministry spokesman Zhao Lijian told reporters at a briefing that he had no comment on the clash but urged India to "refrain from actions that might escalate or complicate the situation along the border".

The incident marks a continued souring of relations between India and China, who have been engaged in an increasingly violent and costly face-off along their 2,100-mile long border since May.

Tensions came to a head in June when 20 Indian soldiers, and an unknown number of Chinese soldiers, died during a brutal hand-to-hand conflict in Galwan Valley in Ladakh, the worst outbreak of violence between India and China for years. China had been accused of building up troop presence, artillery and infrastructure along the contested border for months and moving into territory long claimed by India.

About 100,000 Indian and Chinese troops have since been stationed along the border in eastern Ladakh, weathering hostile mountain temperatures of as low as -40 degrees over the winter months. Disengagement talks between Indian and Chinese commanders are now in their ninth round but a process of de-escalation along the border has yet to be agreed.

Last week, Indian news channel NDTV published satellite images, which showed how China had recently built a village of more than 100 homes in a border area of the Indian state of Arunachal Pradesh, which is officially claimed as Indian territory, another sign of the increased Chinese activity along the border that has enraged Indian officials and locals. China described the village as "construction on our own territory".
Posted by: Steve White || 01/26/2021 00:00 || Comments || Link || E-Mail|| [6500 views] Top|| File under: Commies
Science & Technology
The Gathering at Sawmill 17-19 March 2021
[Palmetto Arms] The Sawmill Tactical Training Complex Located in Laurens, South Carolina, USA

The Sawmill Training Complex features nearly 250 acres of diverse East Coast terrain with barracks, helicopter landing zones, a 50' tower, virtual training facilities, simulation zones, a unique and difficult 1400-yard sniper range and ranges from 25 to 100 yards. Just 39 miles from Greenville-Spartanburg International Airport, we're conveniently positioned in central, upstate South Carolina.

We give discrete training support to Multiple Small Units up to Company-Sized elements with on-site lodging to accommodate 50+ with optional meal plan. The Sawmill is ideally suited for Full Mission Profile and Pre-Deployment Training - just bring your own training cadre - in addition to DOD, DHS and DOS exercises, and we'll cover the rest. We support federal and local law enforcement, civilian functions such as corporate off-sites, MilSim events and competitions. Please visit Sawmillttc.com for more information on the facility.
Posted by: Besoeker || 01/26/2021 12:58 || Comments || Link || E-Mail|| [6471 views] Top|| File under:
Hong Kong Company Plans Mass Rollout Of Humanoid Robots To Replace Workers In Healthcare, Education
[Zero] A Hong Kong-based robotics company plans to mass produce humanoid robots to replace workers across industries such as healthcare and education.

Hanson Robotics is set to launch a mass rollout of human-like robots that can compete with human workers, something the company's founder says is needed to keep people safe in the age of the coronavirus.

"The world of Covid-19 is going to need more and more automation to keep people safe," founder and chief executive David Hanson claims.
Posted by: Besoeker || 01/26/2021 06:59 || Comments || Link || E-Mail|| [6488 views] Top|| File under:
Israeli behind 'game-changing' Covid nasal spray says it's 99.9% effective
From 13 Jan:


[JewishNews] Gilly Regev says her 'hand sanitiser for the nose' is inexpensive and can be distributed to poorer countries to stop the spread of the virus

The Israeli co-founder of a nasal spray that kills 99.9% of the coronavirus that causes Covid-19, has told Jewish News that she believes the spray will be a game changer in the fight against Covid-19.


And possibly other nasally contracted diseases as well? Would it help against allergies?

Dr Gilly Regev, who co-founded SaNOtize Research and Development Corp. based in Vancouver, Canada explained via telephone that "If you use it daily, I really believe you won't be affected by Covid-19. We have shown in the clinical trials that the people who used it did not get infected."


Continues.
Posted by: Anomalous Sources || 01/26/2021 00:00 || Comments || Link || E-Mail|| [6493 views] Top|| File under:
Southeast Asia
53 years ago, a vicious, unexpected attack showed Americans what kind of war they were really fighting in Vietnam
[Bus Insider] Shortly after midnight on January 30, 1968, cities in South Vietnam came under simultaneous attack by North Vietnamese Army (NVA) soldiers and Viet Cong (VC) guerrillas.

Many of the attacks were beaten back relatively quickly, some within hours, but the following days revealed that the fighting was not isolated.

Over 100 locations, including 36 of South Vietnam's 44 provincial capitals, six of its largest cities, and dozens of towns, hamlets, and South Vietnamese Army (ARVN) and US bases faced a massive and well-coordinated attack.

The NVA and VC had launched their Tet Offensive, a brutal assault by some 84,000 soldiers and guerrillas across South Vietnam. They were told to "crack the sky" and "shake the earth" and that the offensive would be "the greatest battle ever fought in the history of our country."

What ensued would change the course of the Vietnam War.
Posted by: Besoeker || 01/26/2021 12:18 || Comments || Link || E-Mail|| [6484 views] Top|| File under: Commies
Government
Biden extends Europe, Brazil travel restrictions, adds South Africa
[AlAhram] Biden's order also reimposes an entry ban, set to expire on Tuesday, on nearly all non-US travelers who have been in Brazil, the United Kingdom, Ireland and 26 countries in Europa
...the land mass occupying the space between the English Channel and the Urals, also known as Moslem Lebensraum...
that allow travel across open borders.

US President Joe Foreign Policy Whiz Kid Biden

...Candidate for president in 2020. We hold these truths to be self-evident. All men and women created ... by the — you know — you know, the thing...
signed an order on Monday barring most non-US citizens who have recently been in South Africa from entering the United States, effective Saturday.

Biden's order also reimposes an entry ban, set to expire on Tuesday, on nearly all non-US travelers who have been in Brazil, the United Kingdom, Ireland and 26 countries in Europe that allow travel across open borders.

Last week, then-US President Donald Trump
...The tack in the backside of the Democratic Party...
revoked those restrictions which were imposed last year effective Tuesday.


Ah. Another EO reversal of another Trump EO, continuing the drive to erase that anomaly from history.

"With the pandemic worsening and more contagious variants spreading, this isn't the time to be lifting restrictions on international travel," White House spokeswoman Jen Psaki


...a valley girl who woke up one morning and found she was spokeswoman for the U.S. Department of State under Obama...


said at a news briefing.

South Africa's Foreign Ministry did not immediately comment.

Some health officials are concerned current vaccines may not be effective against the South Africa COVID-19 variant, which also raises the prospect of re-infection.

South Africa's 501Y.V2 variant is 50% more infectious than the regular strain and has been detected in at least 20 countries.

Centers for Disease Control and Prevention director (CDC) head Rochelle Walensky is set to sign a separate order Monday requiring masks on all airplanes and public transportation for all travelers two and older, officials told

Rooters

Sunday.

The Transportation Security Administration is expected this week to issue a separate security directive related to masks, people briefed on the matter said.

On Tuesday, new CDC rules take effect requiring all international air travelers aged 2 and older to present a negative coronavirus (aka COVID19 or Chinese Plague)
...the twenty first century equivalent of bubonic plague, only instead of killing off a third of the population of Europe it kills 3.4 percent of those who notice they have it. It seems to be fond of the elderly, especially Iranian politicians and holy men...
test taken within three calendar days of travel or proof of recovery from COVID-19 to enter the United States.

The CDC will not, as it said on Jan. 12, grant temporary waivers to airlines to exempt some travelers from countries with limited testing capacity. Numerous US airlines last week sought waivers.


Posted by: trailing wife || 01/26/2021 00:00 || Comments || Link || E-Mail|| [6472 views] Top|| File under:
Who's in the News
43
[untagged]
4
Commies
3
Islamic State
2
Muslim Brotherhood
1
Govt of Syria
1
Hamas
1
Houthis
1
Human Trafficking
1
Narcos
1
Ottoman Proxies
1
al-Qaeda
1
Boko Haram (ISIS)
1
Govt of Iran
Bookmark
E-Mail Me
The Classics
The O Club
Rantburg Store
The Bloids
The Never-ending Story
Thugburg
Gulf War I
The Way We Were
Bio
Merry-Go-Blog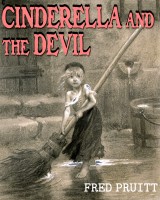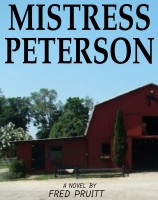 On Sale now!


A multi-volume chronology and reference guide set detailing three years of the Mexican Drug War between 2010 and 2012.

Rantburg.com and borderlandbeat.com correspondent and author Chris Covert presents his first non-fiction work detailing the drug and gang related violence in Mexico.

Chris gives us Mexican press dispatches of drug and gang war violence over three years, presented in a multi volume set intended to chronicle the death, violence and mayhem which has dominated Mexico for six years.
Click here for more information


Meet the Mods
In no particular order...


Steve White
Seafarious
Pappy
lotp
Scooter McGruder
john frum
tu3031
badanov
sherry
ryuge
GolfBravoUSMC
Bright Pebbles
trailing wife
Gloria
Fred
Besoeker
Glenmore
Frank G
3dc
Skidmark
Alaska Paul



Better than the average link...



Rantburg was assembled from recycled algorithms in the United States of America. No trees were destroyed in the production of this weblog. We did hurt some, though. Sorry.
3.236.51.151

Help keep the Burg running! Paypal: