At Least 14 People Wounded In Mass Shooting Outside Funeral in Chicago
[CHICAGO.CBSLOCAL] At least 14 people were

maimed

Tuesday evening in a mass shooting directed at people attending a funeral in the Auburn Gresham community.

It began as a solemn ceremony for a victim of gun violence, and ended up becoming a gruesome scene of gun violence unto itself.

reliably Democrat Chicago, aka The Windy City or Mobtown

...home of Al Capone, the Chicago Black Sox, a succession of Daleys, Barak Obama, and Rahm Emmanuel...
Police First Deputy Supt. Eric Carter said a black vehicle was heading west on 79th Street at 6:30 p.m., when people inside began firing at attendees of a funeral. The funeral was taking place at the Rhodes Funeral Services funeral home at 1018 W. 79th St.

The attendees of the funeral began firing back at the vehicle, which turned north on Carpenter Street and kept firing at people from the funeral before crashing midway down the block.

The occupants got out and fled in multiple directions, Carter said.

One person of interest was being interviewed Tuesday night.

Carter said 14 victims were taken to five hospitals in unknown conditions. At least 60 shell casings were located.
Posted by: Fred || 07/22/2020 00:01 || Comments || Link || E-Mail|| [336100 views] Top|| File under:
Large Crowd Smashes Front Windows, Loots Magnificent Mile Ferragamo Store
[CHICAGO.CBSLOCAL] A large crowded raided a department store in Chicago's Magnificent Mile Saturday night in a massive smash and grab that left shelves empty.

Between 50 and 80 people broke out the front windows of the Ferragamo store just before midnight, according to Chicago police.

No one is in custody.
Posted by: Fred || 07/22/2020 00:00 || Comments || Link || E-Mail|| [336068 views] Top|| File under:
Armed kids as young as 10 carjack more than a dozen people
As AOC would explain it, they're carjacking bread to feed their families.


[CHICAGO.SUNTIMES] Alyssa Blanchard was so traumatized after being carjacked at gunpoint last week outside her Calumet Heights home that she's now scared to go outside.

reliably Democrat Chicago, aka The Windy City or Mobtown

...home of Al Capone, the Chicago Black Sox, a succession of Daleys, Barak Obama, and Rahm Emmanuel...
police say a group of children, ages 10 to 17, carjacked Blanchard and at least 15 other people since late June — wreaking havoc on Blanchard's generally peaceful South Side neighborhood.

Police said shots were fired by the suspects in two of the carjackings, but no one was hit.

"I'm scared to use my garage. I don't feel safe in my neighborhood," said Blanchard, an elementary school teacher at Chicago Public Schools.

What's especially painful for Blanchard was seeing her stolen BMW used the next day to carjack a woman in the parking lot of Trinity Hospital, a few blocks from her home, she said.

"I don't want to have to tell my kid about how some young woman was killed or shot with kids using my vehicle. It was traumatizing," Blanchard, 44, said.

Blanchard was carjacked July 14 while returning home in the early evening. As she pulled into her alley garage on South Kingston Avenue, she noticed a vehicle and three or four children come toward her.

Two children armed with handguns pointed them to her head and ordered her out of her BMW, she said. One child looked as young as 11, she said.

"It was so instantaneous ... I was just scared for my life. I thought, 'this is it,'" she said.

They took her purse, which had about $300 inside, and jumped inside her BMW and rode off, she said.

Blanchard said the children used her BMW the next day to carjack a woman in the parking lot of Trinity Hospital. In that carjacking, a 21-year-old was seated in her Lexus when four or five teens exited a BMW, with two of them confronting her with guns, police said.

Two teens forced her to the ground outside the car, but she grabbed onto a door handle and held on until the teens drove off, police said. The woman was treated for a foot injury.

Blanchard said police recovered her BMW, which had been crashed a couple days after the carjacking.

Blanchard said she was dismayed to see such young children involved in this type of crime.

"I teach this age group and I can't believe they would do this," she said.

Police published a community alert Sunday evening warning of 14 other carjackings tied to the children. According to the alert, the children are committing the carjackings at a greater frequency, with six carjackings reported just last Saturday:
Posted by: Fred || 07/22/2020 00:00 || Comments || Link || E-Mail|| [336079 views] Top|| File under:
Second suspect arrested after corpse wrapped in plastic thrown on roof of Bronx McDonald's
[NYDAILYNEWS] Cops have arrested a second suspect in the death of a 65-year-old man whose body was found wrapped in plastic on the roof of a Bronx McDonald's, officials said Tuesday.


"Hey, Ronald! What's that up on the roof?"


NYPD detectives charged Jonathan Rodriguez, 21, with murder and criminally negligent homicide for allegedly helping to beat and choke Richard Hamlet inside the victim's first-floor apartment on E. 149th St. near Morris Ave. in Melrose.

Rodriguez and two accomplices wrapped Hamlet's body in plastic and hurled his remains out a high window of the four-story building, according to cops.


"Huh huh! No one will ever know!"


The corpse landed on the roof of a McDonald's next door, where it was discovered, with just the victim's feet sticking out of the plastic wrap, by a building maintenance man about 6 a.m. Wednesday.

On Saturday, cops arrested Ayame Stamoulis, 18, and hit her with slew of charges including murder. A third suspect is still being sought.
Posted by: Fred || 07/22/2020 00:00 || Comments || Link || E-Mail|| [336067 views] Top|| File under:
Texas parents adopt FIVE biological siblings after learning that the baby boy they were fostering had four brothers and sisters in different homes - and they're now a family of TEN
[Daily Mail, where America gets its news]
Andi and Thomas Bonura from Texas adopted five biological siblings from foster care on May 6


They couple already had three biological children: Joey, 11, Sadie, 10, and Daphne, eight; they'd lost Joey's twin at birth


Warned against having more biological children, they turned to foster care, and first brought home two-year-old Bryson as a baby


When they learned Bryson has two other siblings in other foster homes — Gabrielle, four, and David, six, — they took them in, too


Two older siblings — Thomas and Carter, both eight — began visiting, and when their biological parents terminated rights, the Bonuras adopted them all
Posted by: Skidmark || 07/22/2020 00:00 || Comments || Link || E-Mail|| [336068 views] Top|| File under:
-Signs, Portents, and the Weather-
What Made Asia's Largest Slum a Success Model for Treating COVID-19?
[American Thinker] Dharavi is no ordinary slum. It is one of the densest in the world, housing more than a million people. It provided some of the background for the Oscar-winning movie Slumdog Millionaire.

Dharavi contains pockets where as many as 650,000 people are crammed into 2.5 square kilometers. In comparison, New York City has only around 95,605 people for 2.5 square kilometers.

India feared the worst when a cluster outbreak of COVID-19 was reported in Dharavi. It could have become the biggest COVID-19 disaster zone in the world. But by using proactive measures, Dharavi contained the virus.

Media around the world, like the Los Angeles Times, have reported the success. Even the World Health Organization praised Dharavi.

Reports credit the huge turnaround to various factors. Most focused on Dharavi's use of widespread testing and contact tracing. One is the use of an anti-malarial drug. But they ignored the policy most responsible. Indian doctors used Hydroxychloroquine (HCQ) for prophylaxis (preventive) treatment -- the same drug the American media have politicized.

Dharavi's COVID-19 infection rate dropped drastically from April through June. In July, new infections were very low, almost reaching zero on July 9.

Officials have credited this turnaround to "A combination of hydroxychloroquine, vitamin, and zinc tablets along with homeopathic medicines."
Posted by: KBK || 07/22/2020 09:48 || Comments || Link || E-Mail|| [336085 views] Top|| File under:
Flaw in Manufacturer's Testing System For Coronavirus Used by Labs Across the US Causing False Positives
[Gateway Pundit] A flaw in a manufacturer's Coronavirus testing system used by labs across the US are causing false positives.

Department of Public Health scientists in Connecticut discovered the flaw in the testing system manufactured by Thermo Fisher Scientific.

According to DPH scientists, the affected patients were tested between July 15 to July 17 and out of a total of 144 'positive' tests, 90 were false positives!

This is just the tip of the iceberg.

The Associated Press reported:


Scientists at Connecticut's public health laboratory say they've discovered a flaw in a manufacturer's testing system for the coronavirus that's used by labs around the country. So far, it's resulted in 90 people — mostly residents of Connecticut nursing homes and assisted living facilities — recently receiving false positive tests.

State public health officials are now reviewing whether nursing home residents who received false positive tests were grouped with other residents with accurate positive tests, given the state's recommendation to cohort nursing home residents who test positive for COVID-19.

"We don't know that yet," said Josh Geballe, Gov. Ned Lamont's chief operating officer, noting that a team from the state's Department of Public Health has been reaching out to every clinician responsible for those individuals, as well as the facilities where they live, and compiling data on the situation.

Meanwhile, Dr. Deidre S. Gifford, the state's acting public health commissioner, said her agency is also reaching out to labs throughout the state to see how many of them use the testing platform manufactured by Thermo Fisher Scientific.
Posted by: Frank G || 07/22/2020 00:00 || Comments || Link || E-Mail|| [336070 views] Top|| File under:
2 explosive devices disarmed at a market in Kyiv, mayor says
[Al Ahram] Two

bomb

s were disarmed at a Kyiv market on Tuesday following an anonymous tip to the police, the Ukrainian capital's mayor said.

Local police received a call Tuesday saying bombs were planted under two mobile kiosks at the site in northern Kyiv, Vitali Klitschko said on his Facebook page.

``Law enforcement officers and bomb specialists verified the information and found the dangerous objects. People were immediately evacuated. The perimeter around the kiosks was sealed by law enforcement and rescuers,`` Klitschko said, adding that the devices, placed between a car and the mobile kiosks, were disarmed.

Police in Kyiv said they were also checking information about possible explosives planted on a square near the Minska metro station, which is in close proximity to the market.

Earlier on Tuesday an armed man seized a long-distance bus and took about 10 people hostage in the city of Lutsk 250 miles west of Kyiv, prompting an hours-long standoff with the police.
Posted by: Fred || 07/22/2020 00:00 || Comments || Link || E-Mail|| [336073 views] Top|| File under:
Ukrainian police say bus hostages freed, gunman arrested
[Al Ahram] The siege of a bus with 13 passengers by an armed man on Tuesday has ended with all the hostages freed, Ukrainian police said.

"The hostages are freed! The man who took hostages and kept them on a bus in Lutsk has been detained," the interior ministry posted on Telegram.

The crisis lasted over 12 hours with police managing to first escort three people from the vehicle after lengthy and tense negotiations with the perpetrator.

The SBU security service said a total of 13 hostages were freed and no civilians were harmed in course of the incident.

"The terrorist has been identified as Maksym Kryvosh, who disseminated

holy warrior

views," the service said in a statement.

Interior minister Arsen Avakov posted photos and videos on his Twitter of people being escorted by security officers and a man in jeans lying face down on the asphalt with hands behind his back
Posted by: Fred || 07/22/2020 00:00 || Comments || Link || E-Mail|| [336068 views] Top|| File under:
US adds 11 companies to blacklist over China's treatment of Uighurs
[Jpost] Blacklisted firms cannot buy components from US companies without US government approval.

The US Commerce Department on Monday added 11 Chinese companies implicated in what it called human rights


...which are usually open to widely divergent definitions...


violations in connection with China's treatment of its Uighurs in Xinjiang in western China to the US economic blacklist.

The department said the companies were involved in using forced labor by Uighurs and other

Moslem

minority groups. They include numerous textile companies and two firms the government said were conducting genetic analyzes used to further the repression of Uighurs and other

Moslem

minorities.

Blacklisted firms cannot buy components from US companies without US government approval.

It was the third group of companies and institutions in China added to the US blacklist, after two rounds in which the Trump administration cited 37 entities it said were involved in China's repression in Xinjiang.

"Beijing actively promotes the reprehensible practice of forced labor and abusive DNA collection and analysis schemes to repress its citizens," Commerce Secretary Wilbur Ross said in a statement.

The Chinese Embassy in Washington declined to comment.

In May the Chinese Foreign Ministry criticized U.S. entity list additions, arguing the United States "overstretched the concept of national security, abused export control measures, violated the basic norms governing international relations, interfered in China's internal affairs."

The companies added to the blacklist include Nanchang O-Film Tech, a supplier for Apple's iPhone, which hosted Apple chief executive Tim Cook in December 2017, according to O-Film's website. It is also a supplier to Amazon.com Inc and Microsoft, according to an April congressional letter. The US companies did not immediately comment.

The list includes two subsidiaries of Beijing Genomics Institute, a genomics company with ties to the Chinese government, Senator Marco Rubio

...The diminutive 13-year-old Republican U.S. Senator from Florida...
said.

He said the additions will "ensure that U.S. technology does not aid the Chinese Communist Party's crimes against humanity and egregious human rights abuses against Uyghurs and other minorities in Xinjiang, including the forced collection of DNA."

Also added are KTK Group Co, which produces more than 2,000 products used to build high-speed trains, from electronics to seats; and Tanyuan Technology Co, which assembles high thermal conductive graphite reinforced aluminum composites.

Another company is Changji Esquel Textile Co, which Esquel Group launched in 2009. Esquel Group produces clothing for Ralph Lauren, Tommy Hilfiger and Hugo Boss.

In a letter to Ross on Monday, Esquel Chief Executive John Chen asked its unit be removed from the list. "Esquel does not use forced labor, and we never will use forced labor. We absolutely and categorically oppose forced labor," Chen wrote.

Efforts to reach other companies in China for comment were unsuccessful outside of normal business hours.

Also on the blacklist is Hetian Haolin Hair Accessories Co. On May 1, US Customs and Border Protection (CBP) said it was halting imports of the company's hair products, citing evidence of forced labor.

On July 1, CBP seized in Newark a shipment of almost 13 tons of hair products worth over $800,000 with human hair that it said originated in Xinjiang.

Commerce previously added 20 Chinese public security bureaus and companies including video surveillance firm Hikvision , as well as leaders in facial recognition technology SenseTime Group Ltd and Megvii Technology in connection with China's treatment of

Moslem

minorities.
Posted by: trailing wife || 07/22/2020 00:51 || Comments || Link || E-Mail|| [336067 views] Top|| File under: Commies
Home Front: Politix
Trump: Coronavirus will probably 'get worse before it gets better'
[Arutz 7] - US President Donald Trump warned on Tuesday that the coronavirus crisis in the United States is likely to "get worse before it gets better."


There's a video at the link.


"Some areas of our country are doing very well," Trump said at his first formal White House virus briefing since the end of April, according to AFP.

"Others are doing less well," the President continued. "It will probably unfortunately get worse before it gets better."

He said there had been "a concerning rise in (virus) cases in many parts of our South."


IMO, some R-governors: De Santis & Kemp; are trying to take Cuomo's crown away from him.


Trump urged Americans to wear facemasks to help prevent the spread of the highly contagious virus which has left more than 141,000 people dead in the United States.

"We are asking everybody that when you are not able to socially distance, wear a mask," he said.

"Whether you like the mask or not, they have an impact. They will have an effect and we need everything we can get," added Trump, who said the goal is "not merely to manage the pandemic but to end it."


Good to see that he's no longer sailing the deNile river.


"The vaccines are coming and they're coming a lot sooner than anyone thought possible," he said.


Always end up on a positive note.



Posted by: g(r)omgoru || 07/22/2020 01:57 || Comments || Link || E-Mail|| [336074 views] Top|| File under:
India-Pakistan
Pakistan issues final warning to TikTok over 'immoral' content
[Al Ahram] Pakistain's telecommunications regulator issued a "final warning" to short-form video app TikTok over "immoral" content posted on the platform, while live streaming app Bigo Live was blocked in the country for the same reason.

TikTok, owned by China-based ByteDance, is already currently facing problems with authorities in a number of countries including in Australia, India, and the United States due to security and privacy issues.

Pakistain Telecommunication Authority (PTA) said in a statement that it had sent TikTok and Bigo Live notices to moderate content on their platforms after receiving complaints, but their response was unsatisfactory.

"PTA has decided to immediately block Bigo and issue final warning to TikTok to put in place a comprehensive mechanism to control obscenity, vulgarity and immorality through its social media application," the statement said.

TikTok representatives did not immediately respond to a

Rooters

request for comment. Singapore-based BIGO Technology, which owns the live video streaming app Bigo Live, did not immediately respond to a request for comment either.

TikTok is one of the world's most popular social media apps, with over 2 billion downloads globally.

In Pakistain, it has been downloaded almost 39 million times and is the third-most downloaded app over the past year after WhatsApp and Facebook, according to analytics firm Sensor Tower.
Posted by: Fred || 07/22/2020 00:00 || Comments || Link || E-Mail|| [336067 views] Top|| File under: Govt of Pakistan
Israel-Palestine-Jordan
34 arrested amid mass anti-government protests in Jerusalem
[Jpost] Thirty-four people, among the thousands who were protesting in Jerusalem on Tuesday night, were arrested due to alleged disruption of public order and assaulting police officers.

...Two different protests took place on Balfour street. One group demanded the resignation of Netanyahu over charges of breach of trust, accepting bribes and fraud. The other one, organized by restaurant owners, rallied against the government's recent attempts to limit activities in restaurants in an attempt to combat the spread of the coronavirus.


I understand some lawyers are already interviewing Covid - 19 victims (post recovery one hopes) - looking for potential client who can trace the infection to a restaurant. I expect it to be a very lucrative business.
Posted by: g(r)omgoru || 07/22/2020 01:42 || Comments || Link || E-Mail|| [336068 views] Top|| File under:
Who's in the News
43
[untagged]
7
Antifa/BLM
4
Sublime Porte
3
Taliban
3
Commies
2
Islamic State
2
Govt of Iran Proxies
2
Govt of Pakistan
1
Hezbollah
1
Moslem Colonists
1
Muslim Brotherhood
1
Narcos
1
Palestinian Authority
1
Govt of Iraq
1
Govt of Iran
1
Govt of Sudan
1
Govt of Syria
Bookmark
E-Mail Me
The Classics
The O Club
Rantburg Store
The Bloids
The Never-ending Story
Thugburg
Gulf War I
The Way We Were
Bio
Merry-Go-Blog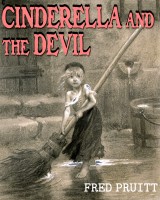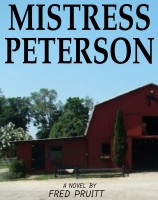 On Sale now!


A multi-volume chronology and reference guide set detailing three years of the Mexican Drug War between 2010 and 2012.

Rantburg.com and borderlandbeat.com correspondent and author Chris Covert presents his first non-fiction work detailing the drug and gang related violence in Mexico.

Chris gives us Mexican press dispatches of drug and gang war violence over three years, presented in a multi volume set intended to chronicle the death, violence and mayhem which has dominated Mexico for six years.
Click here for more information


Meet the Mods
In no particular order...


Steve White
Seafarious
tu3031
badanov
sherry
ryuge
GolfBravoUSMC
Bright Pebbles
trailing wife
Gloria
Fred
Besoeker
Glenmore
Frank G
3dc
Skidmark



Better than the average link...



Rantburg was assembled from recycled algorithms in the United States of America. No trees were destroyed in the production of this weblog. We did hurt some, though. Sorry.
44.192.115.114

Help keep the Burg running! Paypal: