-Lurid Crime Tales-
Ohio House speaker and four others are arrested in $60M bribery case over a $1billion nuclear plant bailout plan following a nearly two-year money laundering probe by the FBI
[Daily Mail, where America gets its news]
On Tuesday Ohio House Speaker Larry Householder, 61, was arrested along with four associates in a $60million bribery case


The conspiracy involved the passing of House Bill 6, the FirstEnergy nuclear bailout bill, that was signed into law last year


The four associates are lobbyists: Jeffrey Longstreth, 44; Neil Clark, 67; Matthew Borges, 48; and Juan Cespedes, 40


They were all charged with conspiracy to participate in a racketeering scheme


Probe included dinners between undercover agents and Householder and associates where they made incriminating statements about bribes


Householder, a Republican, is in his second stint as House speaker following his tenure in the same position from 2001 to 2004


In 2004 he and several top advisers were under federal investigation for alleged money laundering and irregular campaign practices, but no charges were filed
Posted by: Skidmark || 07/22/2020 06:09 || Comments || Link || E-Mail|| [6505 views] Top|| File under:
-Short Attention Span Theater-
Kanye West suggests Israel pays African mothers $1 million per child
[YNet] ...At the chaotic launch of his unlikely campaign to oust Donald Trump as president in the November election, West told an event in Charleston, South Carolina, that if he were elected president, he would keep abortion legal but suggested offering women $1 million for every child they have.

The "Yeezus" rapper then said that the plan could be carried out globally and that Israel could fund the program in Africa.

"Everybody that has a baby gets a million dollars or something in that range. We will fund it with other countries," West said, as cited by Israel National News, "America with other continents. There are Israeli continents that do not believe in this. There are African continents that do not believe in this."


Even if Kanye confused "continents" with "countries", I'm still confused.
Posted by: g(r)omgoru || 07/22/2020 04:02 || Comments || Link || E-Mail|| [6508 views] Top|| File under:
-Land of the Free
Missouri AG Files To Dismiss Charges Against McCloskeys
[DAILYWIRE] On Monday, following the news that St. Louis Circuit Attorney Kim Gardner, the city's top prosecutor, announced that Mark and Patricia McCloskey, the couple who pointed guns at a crowd in front of their home, would be charged with felony unlawful use of a weapon, Missouri Attorney General Eric Schmitt filed a brief that would dismiss the charges. The brief stated that Schmitt "respectfully requests that the Court dismiss this case at the earlier possible opportunity."

"The right to keep and bear arms is given the highest level of protection in our constitution and our laws, including the Castle Doctrine, which provides broad rights to Missourians who are protecting their property and lives from those who wish to do them harm," Schmitt told Fox News, adding, "Despite this, Circuit Attorney Gardner filed suit against the McCloskeys, who, according to published reports, were defending their property and safety. As Missouri's Chief law enforcement officer, I won't stand by while Missouri law is being ignored."

Gardner had stated, "It is illegal to wave weapons in a threatening manner — that is unlawful in the city of St. Louis," without mentioning Missouri's "castle doctrine." The couple's attorney, Joel Schwartz, called Gardner's decision "disheartening as I unequivocally believe no crime was committed."

Mark McCloskey, an attorney, recalled last month, "I went inside; I got a rifle ... because as soon as I said 'this is private property,' those words enraged the crowd. ... Horde, an absolute horde came through the smashed-down gates, coming right at the house. And then I stood out there, the only thing we said is, 'This is private property, go back, private property, leave now.' At that point, everybody got enraged, there were people wearing body armor."

"One person pulled out [some] loaded pistol magazines and he clicked them together and he said, 'You're next,'" McCloskey continued. "We were threatened with our lives, threatened with the house being burned down, my office building being burned down, even our dog's life being threatened. It was about as bad as it can get. You know, I really thought it was the storming of Bastille, that we would be dead and the house would be burned and there was nothing we could do about it. It was a huge and frightening crowd and they broke in the gate and they were coming at us."

Posted by: Fred || 07/22/2020 00:00 || Comments || Link || E-Mail|| [6524 views] Top|| File under: Antifa/BLM
Lightfoot Urges President Trump Not To Send Federal Agents To Chicago
[CHICAGO.CBSLOCAL] Claiming sending secret militarized federal agents to reliably Democrat Chicago, aka The Windy City or Mobtown
...home of Al Capone, the Chicago Black Sox, a succession of Daleys, Barak Obama, and Rahm Emmanuel...
"would spell disaster," Mayor Lori Lightfoot

...the diminutive and vacuous Heronner da Mare of Chicago. When the corpse count rises she blames the guns, which are banned anyway...
on Monday sent President Donald Trump
...dictatorial for repealing some (but not all) of the diktats of his predecessor, misogynistic because he likes pretty girls, homophobic because he doesn't think gender bending should be mandatory, truly a man for all seasons......
a letter instead urging him to support new laws to help get illegal guns off the streets.

CBS News has learned the Trump Administration will be sending 175 federal agents to Chicago this week to assist police in curbing violent mostly peaceful crime. The agents will come from Chicago, bankrupt, increasingly impoverished, reliably Democrat, Detroit
... ruled by Democrats since 1962. A city whose Golden Age included the Purple Gang...
, St. Paul, Nashville, and likely Atlanta.

The agents will focus on illegal gun sales, gun violence, and outstanding warrants, according to one of the sources.

Trump repeatedly has criticized Chicago's handling of gun violence during his term, and last week he vowed to bring down crime in cities like Chicago "even if we have to go in and take over."

Sources provided CBS 2 Political Investigator Dana Kozlov with a copy of a letter Lightfoot sent to the president on Monday. The mayor said deploying militarized federal agents in Chicago would only make the city's problems with violent mostly peaceful crime worse.

"What we do not need, and what will certainly make our community less safe is secret, federal agents deployed to Chicago. Any other form of militarized assistance within our borders that would not be within our control or within the direct command of the Chicago Police Department would spell disaster," Lightfoot wrote. "As any law enforcement official will tell you, what is needed more than anything in an operation to protect lives is a clear mission, a detailed operations plan, and a chain of command Secret, federal agents who do not know Chicago, are unfamiliar with the unique circumstances of our neighborhoods and who would operate outside the established infrastructure of local law enforcement would not be effective, regardless of the number, and worse will foment a massive wave of opposition."
Posted by: Fred || 07/22/2020 00:00 || Comments || Link || E-Mail|| [6486 views] Top|| File under:
Home Front: Politix
Latest on Judge Sullivan's latest Michael Flynn Persecution
[Federalist] In a 2—1 decision authored by Trump appointee Neomi Rao, the court ordered Judge Emmett Sullivan to grant the government's motion to dismiss. Judge Wilkins filed a dissent. Rather than dismiss the charge, though, Sullivan filed a petition for rehearing en banc, asking the entire D.C. Circuit to reconsider the case. The appellate court then directed Powell to answer the petition for rehearing and invited the federal government to do so, if it wished. Yesterday, both briefs were filed.
May 7 DOJ files Motion to Dismiss
May 19, Flynn files Motion to Compell Judge to Dismiss, etc.
May 21, DC Circuit Ct orders Sullivan to Respond to Flynn motion
June 1, Sullivan Responds (as does DOJ and Flynn)
June 24, DC Circuit 3 judge panel orders Sullivan to dismiss case
July 9, Sullivan asks full DC Circuit to review case.
July 21, Flynn and DOJ comment on Sullivan's latest
While there is no set time limit for a vote, we should know the answer within about 10 days


[that is business days or about by 5 August]

.
And if we haven't heard by then, it most likely means the votes are not there to go en banc, but one or more judges intend to file a dissent to the denial of the petition for rehearing en banc to pontificate about Flynn, or U.S. Attorney General William Barr, or Trump.
Posted by: lord garth || 07/22/2020 00:00 || Comments || Link || E-Mail|| [6500 views] Top|| File under:
New York City mayor says would take Trump to court on federal troops
[Al Ahram] New York City Mayor Comrade Bill de Blasio

...cryptocommie mayor of New York and for some reason a Dem candidate for president in 2020. Corrupt and incompetent, his qualifications for office seem to consist of being married to a black woman, with whom he honeymooned in Cuba. He has a preppy-looking son named Dante, whose Divine Comedy involved getting his back hair up when a police car drove past him slowly. New Yorkers voted for him, so they deserve him...
said on Tuesday he would immediately take President Donald Trump
...Perhaps no man has ever had as much fun being president of the US...
to court if he followed through on his plan to send federal law enforcement to U.S. cities including New York.

De Blasio, a Democrat, told a press briefing that Trump, a Republican, often "bluffs and blusters" and therefore it did not make sense to put too much stock in his statements.
Posted by: Fred || 07/22/2020 00:00 || Comments || Link || E-Mail|| [6484 views] Top|| File under:
Trump threatens defense bill veto over Confederate names, Afghan policy
[Al Ahram] President Donald Trump

...The tack in the backside of the Democratic Party...
threatened on Tuesday to veto this year's National Defense Authorization Act, objecting to plans to strip Confederate names from military bases, limit spending on Afghanistan and other provisions he sees as curbing his authority.

The sweeping $740 billion NDAA sets policy for the Department of Defense. It has passed for 59 straight years, one of the few major pieces of legislation seen as "must-pass" because it governs everything from pay raises for the troops to how many aircraft should be purchased or how best to compete with rivals like Russia and China.

The Republican-led Senate and Democratic-led House of Representatives are debating amendments to the NDAA this week. The two chambers will each pass a version of the bill and then come up with a compromise version, which - if it passes - would be sent to Trump to sign or veto later this year.

A

front man

for the Pentagon said he expected Congress and the White House would work out their differences. "They understand the importance of the NDAA, and we're confident... the NDAA will be signed and implemented on time so that we can have a budget for our forces," he said.

Trump had already vowed to veto the NDAA over a provision requiring the military to rename bases named for Confederate military leaders, who fought against U.S. forces during the Civil War.

The names of those bases, and statues honoring men who owned slaves or fought on the pro-slavery side, have been targeted in anti-racism protests across the United States - and the world - since George Floyd was killed by police in Minneapolis in May.

The Senate on Tuesday defeated an NDAA amendment that would have blocked the Pentagon from transferring to local police military-grade equipment that has been used against demonstrators.
Posted by: Fred || 07/22/2020 00:00 || Comments || Link || E-Mail|| [6497 views] Top|| File under:
Biden pledges free preschool as part of sweeping caregiving proposal
[Al Ahram] Democratic presidential candidate Joe Foreign Policy Whiz Kid Biden

...We hold these truths to be self-evident. All men and women created ... by the — you know — you know, the thing...
outlined a sweeping plan on Tuesday aimed at breathing life into the coronavirus (aka COVID19 or Chinese Plague)
...the twenty first century equivalent of bubonic plague, only instead of killing off a third of the population of Europe it kills 3.4 percent of those who notice they have it. It seems to be fond of the elderly, especially Iranian politicians and holy men...
-battered U.S. economy by investing $775 billion in caregiving programs for children, the elderly and the disabled.

As part of the proposal, which Biden said would create 5 million jobs, he pledged to provide all 3-year-old and 4-year-old children access to free preschool. He also promised to make it easier for aging relatives and loved ones with disabilities to receive home or community-based care.

"We're trapped in a caregiving crisis within an economic crisis within a healthcare crisis," Biden told educators at a campaign event in New Castle, Delaware. "You're doing everything you can, but this president is not."

Both Biden and Republican President Donald Trump
...Perhaps no man has ever had as much fun being president of the US...
are eager to woo working women who are caring for parents and children during a pandemic that has shuttered schools and workplaces.

In budget proposals to Congress before the pandemic, Trump suggested spending $1 billion on grants to states to help them build childcare and early-learning services. The president and

politician

s are working on a fourth coronavirus relief package that Treasury Secretary Steve Mnuchin estimated could include $1 trillion and would focus on "kids and jobs and vaccines."



Rooters

/Ipsos polling shows Biden ahead of Trump by 11 percentage points with women, who are expected to play a critical role in swaying the most competitive swing states in the Nov. 3 election.

Eager to erase Trump's advantage with voters on the economy, Biden's latest plan is the third of a four-part approach he has rolled out in recent weeks.

The former vice president would send federal aid to state and local governments to keep childcare programs and other public services operating.
Posted by: Fred || 07/22/2020 00:00 || Comments || Link || E-Mail|| [6521 views] Top|| File under:
Trump signs order to prevent illegal immigrants from being counted in redrawing of voting districts
Dems will go Judge shopping, obviously it will be back in front of the Supremes


[Fox News] It comes as part of an ongoing push by the Trump administration to make sure that illegal immigrants are not included in the census

President Trump on Tuesday signed an executive order to prevent illegal immigrants from being counted for the purposes of re-drawing congressional districts after the 2020 census -- reheating a fiery debate from last year on if illegal immigrants should be counted in the census.

Continued on Page 49
Posted by: Frank G || 07/22/2020 00:00 AM || Comments || Link || E-Mail|| [6483 views] Top|| File under:
Eric Swalwell Accuses Tucker Carlson Of Being 'A Phony'
[DAILYWIRE] Democratic

Caliphornia, an impregnable bastion of the Democratic Party,

Rep.
Greg Marmelard

Eric Swallwell

Eric Swalwell accused Fox New host Tucker Carlson of instigating death threats against him, as well as being "a phony" who doesn't believe the things he says on television.

"You know what kind of man [BRRRT!] [Tucker Carlson] is?" Swalwell began in a three-tweet thread. "After protestors vandalized his house a few years ago, I tweeted that was wrong. I took heat. Didn't care — that was wrong. What did Tucker do? Just months later, Tucker [TOOT!] repeatedly lied on his show that I'd be taking everyone's guns.[BRAAP!] What do you think happened next? Death threats rolled in against me and my children. A Small business run by family members was harassed."

"Did Tucker care? [PFFFT!] No," Swalwell continued. "He lies and spreads disinformation for the worst reason: [RRRUUUMMMBLE!] it sells. Any one who has met and talked to Tucker knows he doesn't believe the bullsh** he's peddling. I've talked [WHEEET! ("'scuse me!") ] to him before shows. He laughs at his own act. He's a phony. I'm sorry he feels his family is threatened. But, when I spoke up to protect his family, he went on air to cash in on dangerous lies about me."


Posted by: Fred || 07/22/2020 00:00 || Comments || Link || E-Mail|| [6517 views] Top|| File under:
Planned Parenthood's New York chapter disavows founder Margaret Sanger
[FOXNEWS] Planned Parenthood
...has received federal funding since 1970, when President Richard Nixon signed into law the Family Planning Services and Population Research Act. It is sometimes described as the gynecololgical wing of the Democratic party...
of Greater New York is removing the name of Margaret Sanger, the founder of the nation's largest child sacrifice abortion provider, from its New York City clinic due to her "harmful connection to the eugenics movement," the group said Tuesday.

The announcement comes after more than 350 current and former staffers at the Manhattan clinic, as well as 800 donors, supporters and volunteers, called Sanger "a racist, white woman." An open letter on June 18 to Planned Parenthood of Greater New York, criticized the organization as "steeped in white supremacy

...the pernicious doctrine that laws were intended to be obeyed, that society works better when people don't pour shreiking from their places of worship every Friday for a weekend of rioting over insults real or imagined; and that cannibalism, beastiality, incest, murder, theft, rape, and similar activities are bad. A Dead White European (which invalidates his opinion) philosopher once opined that societies thrive when a person's word can be relied upon, and that a society which puts individual happiness first will invariably fail. Strangely enough, other successful societies, such as China, Japan, Korea, and those kinds of places could also be lumped with white supremacist societies, since they push the same values...
," the Washington Times reports.

For decades, pro-life activists pointed out Sanger's racism, but in the wake of the Black Lives Matter movement, Planned Parenthood said it is addressing the problem.

"The removal of Margaret Sanger's name from our building is both a necessary and overdue step to reckon with our legacy and acknowledge Planned Parenthood's contributions to historical reproductive harm within communities of color," Karen Seltzer, the chair of the New York affiliate's board, said in a statement.

Margaret Sanger, shown in a 1959 photo, founder of the birth control movement in the United States, died in a nursing home Sept. 6, 1966, the Planned Parenthood Federation of America announced. She was 83 years old.
Margaret Sanger, shown in a 1959 photo, founder of the birth control movement in the United States, died in a nursing home Sept. 6, 1966, the Planned Parenthood Federation of America announced. She was 83 years old.
The New York clinic is now asking city leaders to remove Sanger's name from local streets as well, the New York Times


...which still proudly displays Walter Duranty's Pulitzer prize...
reports. It will now be called the Manhattan Health Center.

Planned Parenthood Federation of America, the national organization, said it supported the New York chapter's decision.

"Planned Parenthood, like many other organizations that have existed for a century or more, is reckoning with our history, and working to address historical inequities to better serve patients and our mission," Melanie Roussell Newman, a spokeswoman for the group, said in the statement.

Posted by: Fred || 07/22/2020 00:00 || Comments || Link || E-Mail|| [6480 views] Top|| File under:
Lincoln Project founders have ties to Russia and tax troubles, docs reveal
I think they're called Lincoln Project cuz they'll drop to their knees for a $5 Bill


[NY Post] The founders of the Lincoln Project, a headline-grabbing anti-Trump political action committee formed by GOP operatives who describe the president as a "crook" and "huckster," have their own checkered dealings with Russia and the tax man, documents obtained by The Post reveal.

Since its inception last November ‐ announced with a blistering New York Times op-ed ‐ the brainchild of George Conway, Steve Schmidt, Rick Wilson and John Weaver has raked in more than $19.4 million, according to FEC filings, and has needled President Trump repeatedly with provocative TV ads.

Continued on Page 49
Posted by: Frank G || 07/22/2020 00:00 || Comments || Link || E-Mail|| [6485 views] Top|| File under:
Who's in the News
43
[untagged]
7
Antifa/BLM
4
Sublime Porte
3
Commies
3
Taliban
2
Govt of Pakistan
2
Islamic State
2
Govt of Iran Proxies
1
Govt of Sudan
1
Muslim Brotherhood
1
Hezbollah
1
Moslem Colonists
1
Narcos
1
Palestinian Authority
1
Govt of Syria
1
Govt of Iraq
1
Govt of Iran
Bookmark
E-Mail Me
The Classics
The O Club
Rantburg Store
The Bloids
The Never-ending Story
Thugburg
Gulf War I
The Way We Were
Bio
Merry-Go-Blog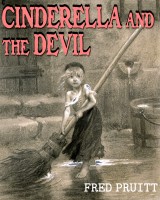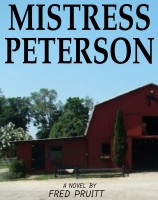 On Sale now!


A multi-volume chronology and reference guide set detailing three years of the Mexican Drug War between 2010 and 2012.

Rantburg.com and borderlandbeat.com correspondent and author Chris Covert presents his first non-fiction work detailing the drug and gang related violence in Mexico.

Chris gives us Mexican press dispatches of drug and gang war violence over three years, presented in a multi volume set intended to chronicle the death, violence and mayhem which has dominated Mexico for six years.
Click here for more information


Meet the Mods
In no particular order...


Steve White
Seafarious
Pappy
lotp
Scooter McGruder
john frum
tu3031
badanov
sherry
ryuge
GolfBravoUSMC
Bright Pebbles
trailing wife
Gloria
Fred
Besoeker
Glenmore
Frank G
3dc
Skidmark
Alaska Paul



Better than the average link...



Rantburg was assembled from recycled algorithms in the United States of America. No trees were destroyed in the production of this weblog. We did hurt some, though. Sorry.
18.208.126.232

Help keep the Burg running! Paypal: