-Lurid Crime Tales-
Rapidly disappearing news regarding the Milwaukee Coors brewery shooter
[Summit] The Milwaukee man who killed five co-workers at a beer company's corporate office is a black Elizabeth Warren supporter, providing a clue as to why the mass shooting disappeared from the discussion so quickly.

51-year-old Anthony Ferrill showed up at the MillerCoors facility from where he had been fired earlier in the day wearing his uniform and carrying a silenced gun.

He proceeded to gun down five colleagues before turning the weapon on himself.

It subsequently emerged that Ferrill was an African-American Elizabeth Warren supporter (presuming that Ferrill shared the same political beliefs as his wife, who took a selfie with Warren at a rally last year)
Posted by: Besoeker || 02/28/2020 01:17 || Comments || Link || E-Mail|| [6479 views] Top|| File under:
-Signs, Portents, and the Weather-
Coronavirus apparently has a functional mutation


Nigeria's first case of coronavirus
[NEWS.YAHOO] Residents of Nigeria's economic hub Lagos scrambled for hygiene products Friday, after the chaotic megacity of 20 million announced the first confirmed case of new coronavirus in sub-Saharan Africa.

Health Minister Osagie Ehanire said in a statement overnight that the infected person was an Italian citizen who flew in from Milan, at the heart of Europe
...the land mass occupying the space between the English Channel and the Urals, also known as Moslem Lebensraum...
's largest outbreak, earlier this week.

"The patient is clinically stable, with no serious symptoms," Ehanire said, adding that he was being treated at a hospital for infectious diseases in Lagos.

The low number of cases so far across Africa, which has close economic ties with China, the epicentre of the deadly outbreak, has puzzled health specialists.

Prior to the case in Nigeria, there had been just two cases on the continent -- in Egypt and Algeria.



Posted by: Fred || 02/28/2020 19:03 || Comments || Link || E-Mail|| [6478 views] Top|| File under:
A dog in Hong Kong has tested 'weak positive' for coronavirus
[Fortune] The pet dog of a coronavirus patient in Hong Kong has been found to have a "low level" of the virus, the Hong Kong government said early Friday.

The dog tested "weak positive" for the coronavirus, the city's agricultural and fisheries department said in a statement, without giving further details. Officials will carry out further tests to confirm whether the dog has really been infected with the disease, or if it was a result of environmental contamination of its mouth and nose.

Much is still not known about the virus that is spreading around the world after emerging in central China late last year. It is thought to have transferred to humans from bats and has been shown to spread in a number of ways, but the Hong Kong agricultural department said it doesn't have evidence that pet animals can be infected, or be a source of infection to people.

If confirmed, the dog would be the first case of a pet catching the coronavirus amid a global outbreak that's now infected more than 82,000 people and claimed more than 2,800 lives.

The dog is being quarantined at an animal facility, the Hong Kong government said. The department strongly advised that pets of confirmed virus patients also be put under quarantine.
Posted by: Besoeker || 02/28/2020 09:39 || Comments || Link || E-Mail|| [6498 views] Top|| File under:
Johns Hopkins GIS map of the COVID-19
Some highlights from this am update

China almost 79k infected, almost 2900 deaths
SKor 2337 infected 13 deaths
Diamond Princess 705 infected 5 deaths
Italy 655 infected 17 deaths
Iran 338 infected 34 deaths
Japan 228 infected 4 deaths
...
USA 60 infected no deaths

Also fwiw (but not in the article) there are now enough diagnostic kits available from WHO, CDC, etc. so that any country that wants one can get as many as they need; so, going forward, the numbers coming from open government countries (i.e., not NKor, etc.) should be pretty good.

No info from Nkor, no reported infections from Indonesia.
Posted by: lord garth || 02/28/2020 08:47 || Comments || Link || E-Mail|| [6533 views] Top|| File under:
Coronavirus fear touches off a global run on face masks
[AP] Fear of the spreading coronavirus has led to a global run on sales of face masks despite medical experts' advice that most people who aren't sick don't need to wear them.

Many businesses are sold out, while others are limiting how many a customer can buy. Amazon is policing its site, trying to make sure sellers don't gouge panicked buyers.

In South Korea, hundreds lined up to buy masks from a discount store. Rumors that toilet paper and napkins could be used as masks have emptied store shelves in Asia of paper goods over the past few weeks.

Both ordinary people trying to protect themselves from the outbreak and medical professionals are facing shortages. well.

Some industry officials are attributing the shortages not just to high demand but to disruptions in supply: An outsize share of the world's surgical masks are made in China ‐ 50%, by its own estimate. But even factories there that have ramped up demand say they are hard pressed to meet local demand. The government has taken over manufacturers, and exports have plunged.

"Before the outbreak of the epidemic, we used to export 600,000-700,000 surgical masks a month, but now the amount is zero," David Peng, manager of Ningbo Buy Best International Trading Co. in Ningbo, south of Shanghai, said. The company's dozen or so suppliers in Hubei, near the center of the outbreak, have been ordered to prioritize government orders.
Posted by: Besoeker || 02/28/2020 06:27 || Comments || Link || E-Mail|| [6488 views] Top|| File under:
China-Japan-Koreas
Chinese destroyer fired a laser at U.S. aircraft, Navy says
[SD UnionTrib] The U.S. Navy's Pacific Fleet says the Feb. 17 incident violated international agreements.

U.S. Navy patrol plane was lasered by a Chinese destroyer, in an incident the Navy says was "unsafe" and a violation of an international agreement.

The incident occurred in the Philippine Sea about 350 miles west of Guam on Feb. 17, according to a statement from the U.S. Pacific Fleet Thursday.


International Waters


The laser, invisible to the naked eye, was detected by a sensor on-board the patrol plane, a P-8A Poseidon, the statement says.

The Navy did not say if the laser injured anyone or caused damage.

According to the Navy, the ship's action violates the Code for Unplanned Encounters at Sea, a multilateral agreement, as well as a Memorandum of Understanding between the Pentagon and China's Ministry of National Defense.

The aircraft is based in Jacksonville, Florida and deployed to Okinawa, Japan.

"U.S. Navy aircraft routinely fly in the Philippine Sea and have done so for many years," the Navy said. "U.S. Navy aircraft and ships will continue to fly, sail and operate wherever international law allows."

The incident is the latest in a string of encounters with Chinese ships in the region, as China seeks to expand its military footprint. The U.S. Navy makes a point of sailing and flying in international waters in the area, in what it calls "freedom of navigation" exercises.
Posted by: Frank G || 02/28/2020 07:03 || Comments || Link || E-Mail|| [6529 views] Top|| File under: Commies
Justice Dept. charges professor with hiding ties to China
[AyPee] A professor at the University of Tennessee has been arrested on charges that he hid his relationship with a Chinese university while receiving research grants from the federal government, the Justice Department said Thursday.

Anming Hu, an associate professor in the department of mechanical, aerospace and biomedical engineering at the university's flagship Knoxville campus, was charged with three counts of wire fraud and three counts of making false statements.

After the indictment was announced, the university said Hu had been suspended and that school officials had cooperated.
Posted by: g(r)omgoru || 02/28/2020 02:12 || Comments || Link || E-Mail|| [6472 views] Top|| File under:
China's Internal Reports on Coronavirus Response: Our Main Priorities Are Controlling Public Opinion, Social Stability
[Epoch Times] Chinese officials in Wuhan and other cities within Hubei Province, where the novel coronavirus outbreak is most severe, reported to their higher-ups in the provincial government that people are not able to secure treatment, running out of supplies amid restrictive lockdown measures, and feeling fearful and anxious about the spreading disease.

The Bureau described life in Hubei thusly on Feb. 21: "In general, residents lack basic life necessities. For example, some families used up all their gas for cooking; some families need baby formula and diapers… A large number of residents want to leave the city and go out to make a living… They become extreme in behavior."


Much more at link
Posted by: KBK || 02/28/2020 00:44 || Comments || Link || E-Mail|| [6507 views] Top|| File under:
North Korea's first confirmed Coronavirus COVID 19 patient shot dead: report
[IBT] Earlier last week, reports had suggested that a North Korean trade official was shot dead for leaving coronavirus quarantine to visit a public bath. According to South Korean media, the victim, who had returned to the country after a visit to China, was executed for risking the spread of the deadly virus.

As per its official statement, North Korea has repeatedly emphasized the country has not a single case of the highly contagious virus on its soil, though it suggested that there are people showing suspected symptoms. Raising fears that Pyongyang might be concealing an outbreak.
Posted by: KBK || 02/28/2020 00:00 || Comments || Link || E-Mail|| [6582 views] Top|| File under: Commies
Economy
Virus-Driven Supply Chain Anxiety Mounts as Wall Street Plunge Continues
[Epoch Times] As key Wall Street indexes extended their losing streak on Feb. 27, experts pointed to a growing concern among investors that the effects of broken global supply chains due to the novel coronavirus (COVID-19) may be greater than previously thought.

"COVID-19 brought the production and transportation of many goods to a near standstill from which they have not yet recovered, and at a time when pandemic concerns are still rising," said Allen Sukholitsky, chief macro strategist at Xallarap Advisory.

He told The Epoch Times in an email that concerns over broken supply chains are one reason investors are fleeing risky assets.

"Quarantines. Closed borders and ports. Suspended flights and freight," he said, adding that "equities are reacting to the implied impact of almost 80,000 confirmed cases of COVID-19."

"Records are being broken across asset classes," he said.

The benchmark 10-year Treasury note, viewed as a haven bet in times of crisis, hit a record-low yield of around 1.24 percent Feb. 27, while the 30-year Treasury bond set a new all-time low last week. Bond yields move in the opposite direction to prices, with falling yields a sign of capital fleeing to a safe harbor.
Posted by: Besoeker || 02/28/2020 01:53 || Comments || Link || E-Mail|| [6502 views] Top|| File under:
India-Pakistan
Indian police arrest over 500 for Delhi sectarian violence
NEW DELHI (Reuters) - Indian police have arrested 514 people for deadly Hindu-Muslim violence that broke out in the capital, the government said, as it faced mounting international criticism for failing to protect minority Muslims.

Police said the toll from days of blood-letting stood at 35, but local media, citing unnamed sources, said it was likely to be more than 40 as the full extent of the violence that began on Sunday in a densely-packed locality in northeastern Delhi becomes clear.

Police are still searching drains and homes that were burnt down for bodies, officers said.

More forces had been deployed at mosques in the area for the weekly Friday prayers, the government said. There had been no new violence since Wednesday morning, it said in a statement late on Thursday.

The violence began over a citizenship law that Prime Minister Narendra Modi's Hindu nationalist government introduced in December providing a path to Indian citizenship for six religious groups from neighboring countries, but not Muslims.

Critics say the law is discriminatory and comes on top of other measures such as withdrawal of autonomy for Muslim-majority Jammu and Kashmir that has deepened disquiet about the future of India's 200 million Muslims.

Critics of the government however blamed this week's violence on members of Modi's Bharatiya Janata Party (BJP), which was trounced in local Delhi elections at the beginning of the month. The BJP has denied the allegations.
Posted by: Besoeker || 02/28/2020 06:23 || Comments || Link || E-Mail|| [6476 views] Top|| File under:
Science & Technology
CA Woman Hospitalized 8 Days Before Testing Positive for Coronavirus; 8,400 Being Monitored
[Red State] - A California woman who tested positive for coronavirus eight days after being hospitalized for flu symptoms is the first case of an individual in the United States for whom officials don't know the source of infection. The patient was treated for three days at a small hospital in Vacaville before being transferred to UC Davis Medical Center in Sacramento, where she was treated for five days before testing positive.


I'd guess the current tests are not very sensitive - PCR requires lots of DNA.
Posted by: g(r)omgoru || 02/28/2020 02:27 || Comments || Link || E-Mail|| [6500 views] Top|| File under:
Applying essential oil to anus 'cures coronavirus': Iranian cleric
[The New Arab] Iranian cleric Ayatollah Tabrizian has written extensively on violet leaf oil, which he says has miraculous properties.

A local cleric from the Iranian city of Qom has suggested a novel cure for the new coronavirus - the pre-bedtime rectal administration of violet leaf oil.

Users on Twitter describe how the Ayatollah Tabrizian has publicly denounced Western medicine as "un-Islamic".
Dearest, have you changed your fragrance?


Let us know how that works out for you, ayatollah.
Posted by: KBK || 02/28/2020 00:00 || Comments || Link || E-Mail|| [6531 views] Top|| File under:
Home Front: Culture Wars
Top Marine Corps official orders removal of all Confederate symbols from bases worldwide
Commandant General David Berger issued an order that Confederate-related paraphernalia be removed from Marine Corp installations worldwide


Like it or not, they're suppressing both speech and culture. First they come for the guys you don't like, then for the people you disagree with. Eventually they'll come for you. The ghost of Thomas Jefferson is is saying some very bad words.



The decision comes after a survey revealed 36 percent of troops have experienced white supremacy or racism in their ranks


"A = B" equation. If your description of "racism" is pretty loose, then 36 percent of everybody's probably experience "white supremacy or racism."



Half of minority service members had personally witnessed racism


We're "racist" in a combat environment. In Vietnam, the enemy (and to lots of people the Vietnamese in general) were zips, slants, gooks, what have you. I have no doubt that Afghanistan, Iraq, and similarly unpleasant places are populated by rag heads, hajjis, and folks of that ilk. Under other circumstances we're more polite. I fear those witnessing the racism under other circumstance are including "microaggressions" in the total. In the course of twenty years in the Army, I personally saw two instances of actual racism, one of them on my second day of basic training.



Troops listed white supremacy as a larger threat to the country than immigration


Yeah, buddy. It's those klansmen in uniform you gotta watch for. We have 1.3 million active-duty troops. Statistically, some of them are bound to be anuses.



Berger's decision also comes in the wake of high-profile incidents in which troops were shown to be engaged in extremism
Crawling out the walls, are they? White supremacists under every bed? Senator McCarthy sez he has a list of 100 200 300 white supremacists in government!

Lance Corporal Vasillios Pistolis was kicked out of the Marine Corps in 2018. He was identified violently smashing a Confederate flag onto a counter-protester at the 2017 'Unite the Right' rally in Charlottesville, Virginia


They forgot Timothy McVeigh. Shucks, that was just 25 years ago.
I don't like racists, and if I ever met a white supremacist I probably wouldn't like him/her/it. Neither can I stand having my opinions scrutinized and "corrected." When I was a kid (in this case, anything under about age sixty) the Confederate flag could be seen on cars, in houses, on bathing suits, state flags, underwear, you name it. Lots of places used to fly both the national flag and the Stars and Bars. The implication wasn't white supremacy, but Southerness.
Posted by: Skidmark || 02/28/2020 00:00 || Comments || Link || E-Mail|| [6535 views] Top|| File under:
Government
White House GAGS government health experts from speaking about coronavirus
All those poor NeverTrump Deep Staters are being kept from whipping up hysteria through selected leaks and pronouncements to their mainstream media pals while an experienced executive gets on with managing the various teams involved in researching tests, treatments and vaccines on one side and making sure supplies are in place for hospitals and police managing quarantines and keeping public order on the other.
Posted by: Skidmark || 02/28/2020 00:00 || Comments || Link || E-Mail|| [6505 views] Top|| File under:
Who's in the News
32
[untagged]
21
Sublime Porte
6
Govt of Iraq
5
Govt of Iran
3
Taliban
3
Govt of Syria
2
Commies
1
al-Shabaab (AQ)
1
Hamas
1
Hezbollah
1
al-Qaeda
1
Govt of Iran Proxies
Bookmark
E-Mail Me
The Classics
The O Club
Rantburg Store
The Bloids
The Never-ending Story
Thugburg
Gulf War I
The Way We Were
Bio
Merry-Go-Blog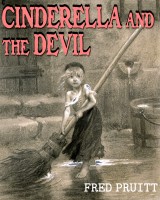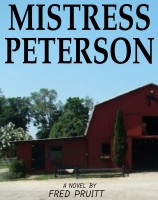 On Sale now!


A multi-volume chronology and reference guide set detailing three years of the Mexican Drug War between 2010 and 2012.

Rantburg.com and borderlandbeat.com correspondent and author Chris Covert presents his first non-fiction work detailing the drug and gang related violence in Mexico.

Chris gives us Mexican press dispatches of drug and gang war violence over three years, presented in a multi volume set intended to chronicle the death, violence and mayhem which has dominated Mexico for six years.
Click here for more information


Meet the Mods
In no particular order...


Steve White
Seafarious
Pappy
lotp
Scooter McGruder
john frum
tu3031
badanov
sherry
ryuge
GolfBravoUSMC
Bright Pebbles
trailing wife
Gloria
Fred
Besoeker
Glenmore
Frank G
3dc
Skidmark
Alaska Paul



Better than the average link...



Rantburg was assembled from recycled algorithms in the United States of America. No trees were destroyed in the production of this weblog. We did hurt some, though. Sorry.
44.200.137.63

Help keep the Burg running! Paypal: