-Short Attention Span Theater-
Study Reveals Most Millennials Don't Have Kids Because Their Parents Can't Afford It
[Babylon Bee] U.S.‐A new study from JAMA Pediatrics found that most millennials choose not to have kids because their parents just can't afford it right now.

The study followed 900 millennials nationwide, just under half of which had full-time jobs. 90 percent were completely reliant on their parents for financial support, and three-quarters of these financially dependent adults want to have children someday.

There's only one problem: parents of millennials can't afford to support both their children, and their grandchildren anymore. This troubling reality has been stressing out millennials from coast to coast. Unfortunately, many boomer parents had children without preparing themselves financially to raise multiple generations and spend more and more money the older they got. Now their millenial children are paying the price for their lack of foresight.

"I just can't take it anymore," said Gretchen Hillerman, a millennial from southern California. "It's like, I know I'm fit to raise a child, I just can't afford it," she complained during an interview at a local Starbucks. "Apparently my parents can't afford it either. College was, like, super expensive, and they're still paying off my student loan. I wish my mom would just get a second job or something." Gretchen says she had big plans to not reveal the child's gender and to name them something nonbinary like Threshgar.

Gretchen studied Gender Non-Binary Statistics at Northridge, but dropped out after six years in the program. Her parents said they helped her every night with homework, but it didn't seem to improve her performance.

While many of today's Gen X and boomer parents strongly desire grandchildren, they say they just can't imagine supporting more children on top of all the concert tickets, Starbucks, European vacations, seafaring voyages around the world, the latest iPhone, dolphin rides, avocado toast, battery-powered sports cars, and VR headsets.

"You also have to take retirement into account," said Gretchen's father Ron Hillerman. "I mean my daughter's retirement. I already cashed mine out to pay for her forty-day vegan yoga hot spring hike in India."
Posted by: Besoeker || 02/28/2020 02:14 || Comments || Link || E-Mail|| [10797 views] Top|| File under:
-Signs, Portents, and the Weather-
Are the Dems rooting for the virus?
[TheAspenBeat] The Democrat leaders and candidates blasted President Trump's response to the Coronavirus outbreak, just as they blast everything else that he does.

Note that the Dems; criticism of Trump's response to the virus is unaccompanied by any specific suggestions. They do suggest spending more money on the problem, though they don't say how. Maybe they think they can curry favor with the virus by buying it free stuff.

Posted by: Mercutio || 02/28/2020 07:31 || Comments || Link || E-Mail|| [10798 views] Top|| File under:
Coronavirus Panic: Some Store Shelves Empty in UK, Australia, Czech. Republic & South Korea
[Summit] Some store shelves in the UK, Australia, the Czech Republic and South Korea are beginning to empty as coronavirus panic buying increases and people begin to hoard products.

As we previously highlighted, Italy experienced panic buying at some supermarkets in affected regions after hundreds of people were infected with coronavirus in just a few days.

Now similar concerns are leading to empty shelves in other countries around the world.

In the UK, supermarkets in the town of Cheltenham all ran out of antibacterial hand gel.

"Tesco in Tewkesbury Road, Sainsbury's in Gallagher Retail Park and Morrisons in Up Hatherley have all got empty space where the antibacterial hand gel should be," reports Gloucestershire Live.

It's a similar situation in Sydney, Australia, where shelves have been stripped of medicine and toilet paper. Longer lasting food supplies are also running out.
Posted by: Besoeker || 02/28/2020 01:27 || Comments || Link || E-Mail|| [10797 views] Top|| File under:
NYU Professor Notes Coronavirus May Be 'Bi-Phasic like Anthrax', It's Time to Press the Chinese for More Answers
[Red State] How Dr. Xiangguo Qiu morphed from a medical doctor to a virologist is not known, but she ended up doing leading work at the Canadian lab.

And she was not alone at that lab. Her husband, Dr. Keding Cheng, a bacteriologist was also at the National Microbiology Laboratory, and who also mysteriously shifted into virology.

Together they infiltrated the NML and engaged in theft of technology, secrets, and of actual viral samples, which they sent secretly to China.

Of importance, is that Xiangguo Qiu is a specialist in biological warfare.

The management and staff of the NML were sleeping at the wheel while these two engaged in theft of dangerous viral samples. Perhaps political correctness played a role in turning a blind eye to possible irregularities.

In addition to their own espionage and thefts, these two arranged for additional Chinese nationals to infiltrate the NML...

Stolen materials, including samples of the Novel Coronavirus were somehow taken or shipped by this group of six to Wuhan.


Emphasis added.





Link to Dr. Holmes book at Amazon found here.
Posted by: Besoeker || 02/28/2020 00:50 || Comments || Link || E-Mail|| [10793 views] Top|| File under:
-War on Police-
AG Barr Says US Has 'Moral Obligation' to Support Wellbeing of Police Officers
[Epoch Times] Attorney General William Barr reiterated on Thursday the importance of supporting America's men and women in blue amid a rise in police officer attacks and death by suicide.

Barr said in an address to law enforcement officers in Florida that the United States has a "moral obligation" to support the wellbeing of law enforcement who are facing an uptick in challenges over recent years to keep Americans safe. He added that the Trump administration is committed to counteracting and surmounting the problems.

He underscored that the role of a police officer comes with a great degree of danger, which is exacerbated by the "emergence of a deeply troubling attitude towards police," where people try "to scapegoat and disrespect police officers" or "disparage the vital role" police officers play in society.

Police officers are facing a rise in attacks in recent years, including physical attacks, Barr reiterated, highlighting that assaults against officers have jumped about 20 percent to about 60,000 assaults per year. Moreover, 106 officers died in line-of-duty incidents in 2018, according to FBI data. The number of incidents last year rose to 134 officer deaths, Barr said.

Along with attacks, officers are also required to combat a number of incidents that stem from a range of social pathologies, including mental illnesses, broken homes, and drug abuse, that could inflict serious trauma on the officers, as well as leading to stress-based physical health problems such as high blood pressure.
Posted by: Besoeker || 02/28/2020 01:50 || Comments || Link || E-Mail|| [10796 views] Top|| File under:
Afghanistan
A Tale Of Two Skepticisms: Fighting And Talking With The Taliban During The Obama Years
Long, so just excerpting a few paragraphs.


[WarOnTheRocks] When I saw the Washington Post reports on the so-called Afghanistan papers, claiming that "senior U.S. officials failed to tell the truth about the war in Afghanistan ... making rosy pronouncements they knew to be false and hiding unmistakable evidence the war had become unwinnable," it took me back to a conversation I had with then-Secretary of State Hillary Clinton at the May 2012 NATO Summit in Chicago.


Lying, warmongering pieces of shit. Hang all of them in front of the US Capitol for treason.


The Post based its coverage on interviews conducted by the office of the special inspector general for Afghanistan reconstruction with serving and former officials of the U.S. government, including me. From April 2009 to October 2013, I served as senior adviser to the U.S. Special Representative for Afghanistan and Pakistan. I had been hired by that position's first incumbent, the late Richard Holbrooke, who died from a torn aorta that erupted during a Dec. 10, 2010, meeting in Clinton's office. That was less than two years after he was sworn in and less than two weeks after the first diplomatic contact between the United States and the Taliban since 9/11, at a safe house outside of Munich. Opening that channel had been my principal task. In May 2012, as adviser to Holbrooke's successor, Marc Grossman, I attended the NATO summit, where, according to the Chicago Tribune, "the main agenda item was the future of Afghanistan." In his opening address, President Barack Obama called for a "transformational decade of peace."

Continued on Page 49
Posted by: Herb McCoy || 02/28/2020 00:00 || Comments || Link || E-Mail|| [10793 views] Top|| File under: Taliban
Economy
Spengler: The US should tackle coronavirus fears with massive fiscal stimulus
[PJ Media] China's stock market is the world's best performer, thanks in part to massive fiscal stimulus in response to last year's trade war and this year's virus epidemic. That's what governments are supposed to do in response to natural disasters, and the rest of the world should do the same thing.
p
...With US and many other government bond yields at record lows, government budgets have nearly unlimited capacity to expand in response to the short-term economic shock caused by quarantines, travel restrictions, and business closings. Emergency response has nothing to do with Keynesian fiscal stimulus. Natural disasters delay economic activity but do not change the economy's long-term growth potential, unless they kill very large numbers of people. That manifestly is true of Covid-19, which has a low fatality rate. The economic impact of the virus stems from preventative measures, which temporarily suspend economic activity. Governments should step in and provide a fiscal bridge. This is no different than storm or flood damage.

...To be effective, emergency measures must be big, dramatic, and immediate. Emergency tax reductions, including a temporary suspension of social insurance payments by individuals and businesses, are the ideal measure. Forty-four percent of Americans pay no income tax, but Social Security contributions comprise 12.4% of income, split between workers and employers. The US Congress should authorize emergency borrowing authority to make up the difference in the Social Security Fund.

The Export-Import Bank, the Small Business Administration and other government entities should authorize emergency zero-interest loans for businesses especially affected by the epidemic, including oil drillers, transportation companies, hospitality and retail.
Posted by: g(r)omgoru || 02/28/2020 06:39 || Comments || Link || E-Mail|| [10799 views] Top|| File under:
'You can't get a straight answer': Businesses struggle to plan through coronavirus damage to Chinese supply chains
[Washington Examiner] The coronavirus outbreak has injected a high level of uncertainty for many businesses who depend on products from China but are clueless as to when they will arrive.

"You can't get a straight answer," said John Mack, president of Frontier Illumination. "We talked to somebody recently for a pretty big order, and they told us mid-May is the best they can do. Other guys are saying 'we just don't know,' so there's a lot of variables. ... The level of certainty is rather low."

Mack's company provides LED lighting for commercial, industrial, and institutional markets and is located in Carson, California. More than 90% of the components for LED lighting are produced in China, according to Mack. And with the virus shutting down plants there, lead times for those products have increased from four to six weeks to waits that stretch to 15 weeks.

"We're finding significantly increasing lead times and a great deal of uncertainty around them," Mack said, adding that "my biggest concern is sitting around with no product."

Mack said his company is flush enough to handle lagging lead times in the short term, but it could eat into his bottom line if the problem persists.

"There will be projects in April that won't get done until May, at the very least. I think it's going to hurt us, yes," he said. Mack, age 50, started his business in 2014 after losing his job trading stocks. Not wanting to move to New York City to find another job on Wall Street, Mack decided to change careers and start his own business.
Posted by: Besoeker || 02/28/2020 00:10 || Comments || Link || E-Mail|| [10794 views] Top|| File under:
Israel-Palestine-Jordan
CPAC: Ambassador David Friedman on the Importance of Jerusalem
[Red State] Today's chock-full slate of speakers at CPAC (covered thus far by my colleagues Stu Cvrk and Bonchie here and here) included U.S. Ambassador to Israel, David Friedman. Friedman, a native New Yorker and bankruptcy attorney who was appointed (and confirmed following a contentious Senate hearing) to his current position in 2017, was joined by his senior adviser, Aryeh Lightstone, who moderated a discussion between Friedman and Ze'ev Orenstein of the City of David Foundation.

This discussion didn't take place in the ballroom at CPAC, however. They spoke from a platform beside the Pool of Siloam, in the City of David, in Jerusalem. The Pool of Siloam is: "a rock-cut pool on the southern slope of the City of David, the original site of Jerusalem, located outside the walls of the Old City to the southeast. The pool was fed by the waters of the Gihon Spring, carried there by two aqueducts."

Orenstein and Lightstone described the Pool's discovery and spoke to its historical significance. In 2004, a sewage pipe burst. The City of Jerusalem (being the City of Jerusalem) sent in construction crews AND archaeologists. And, as it turned out, they had inadvertently uncovered 2000-year-old steps. These were steps that lead up to the southern side of the Temple Mount ‐ which makes sense, as those who wished to enter the temple would need to wash and purify themselves before entering.
Posted by: Besoeker || 02/28/2020 02:01 || Comments || Link || E-Mail|| [10798 views] Top|| File under:
Syria-Lebanon-Iran
We should applaud the Syrian military's actions in Idlib, not deplore them
Please keep headline length under 42 feet.


The US news media perversely view the prospective liberation of millions of Syrians from a Turkish-backed Al Qaeda tyranny in Idlib as a humanitarian tragedy, betraying their allegiance to Washington's geopolitical agenda and its aim of dominating every country in West Asia without exception, even if it means relying on Al Qaeda to accomplish its goal.


Just yet another example of the media backing up the globalists in DC. Screw what's in the interest of Americans, let's keep innocent people under the boot of Al-Qaeda. Everyone knows the globalists allied us with headchopping Islamists in Syria, right? Because that's what happened.


Imagine journalists deploring the Allies' liberation of Europe because the project created refugees, and you'll understand the US news media's reaction to the prospect of the Syrian military liberating Idlib from the rule of a branch of Al Qaeda. Implicit in the condemnation is support for the status quo, since any realistic attempt to end an occupation will trigger a flight of civilians from a war zone. What is in fact support for continued occupation by reactionaries, and their imposition of a terrorist mini-state on millions of Syrians, is slyly presented by the US news media as concern for the welfare of Syrian civilians.

On February 20, The Wall Street Journal ran an article on what it said could be the "biggest humanitarian horror story of the 21st century," namely, the advance of the Syrian military into Idlib, "backed by Russian airstrikes and pro-Iranian militias" which has "forced the flight of some 900,000 people" as Syrian president Bashar al-Assad vows "to retake every inch of Syria." [1]

To illustrate the so-called impending horror, Journal reporter Raja Abdulrahim follows "Amro Akoush and his family" as they flee "their home in northwest Syria with no time to pack a bag and no vehicle to escape the machine-gun fire and falling bombs." [2]

"I feel like this is the end, the army will advance and kill us all and that will be the end of the story," Abdulrahim quotes Akoush as saying. "We no longer have hope for anything other than a quick death, that's it. That's all we ask for." (3)

In Abdulrahim's narrative, Assad is a tyrant setting in motion a humanitarian catastrophe to satisfy his urge (are we to construe it as greed?) to "retake" every inch of his country (not recover or liberate it.) Assad's foil, his nemesis in this tale, is Turkey's president Recep Tayyip Erdogan, presented as the personification of the calvary, rushing to the aid of hapless Syrian civilians, by dispatching tanks across the Turk-Syrian border.

Erdogan, Abdulrahim writes, "has threatened to launch a full attack on Syrian government forces if Mr. Assad doesn't halt the military offensive. Turkey has sent more than 10,000 troops and more than 2,000 pieces of artillery, tanks and armored vehicles into Idlib." (4)

It all seems fairly simple: Assad is a brute who has launched a military offensive "to defeat the remnants" of Syria's "armed opposition", sparking a humanitarian catastrophe in embryo, while Erdogan, our hero, acts to stay the tyrant's hand.

It's a good story, but wrong. The "armed opposition" is not a group of plucky liberal democrats fighting for freedom, but Al Qaeda; Turkey is not the calvary, but a foreign aggressor with designs on Syria that has long backed Al Qaeda as its proxy in Idlib; and Erdogan's goal isn't to rescue Syrians from a tyrant, but to impose a Turkish tyranny by proxy on Idlib. All of this has been reported previously in the US news media, including in Abdulrahim's own Wall Street Journal, but has since been lost down to the memory hole. Additionally, other realities have been minimized, including the continued Al Qaeda attacks on the Syrian military and Syrian civilians.

In early March, 2015 Erdogan flew to Riyadh to meet Saudi Arabia's recently crowned King Salman, to agree on a new strategy to oust Assad. Both leaders were keen to see Syria's Arab nationalist republic dissolved. Erdogan, an Islamist with connections to the Muslim Brotherhood, objected to Syria's secularism and long-running war with the Muslim Brotherhood. Salman, a misogynistic, democracy-abominating monarch backed to the hilt by Washington, objected to Syria's anti-monarchism, Arab nationalism, and insistence that the Arab world achieve independence from US domination–ideologies which threatened his family's rule over the Arabian peninsula and its vast oil resources.

To overcome the Syrian menace, Erdogan and Salman agreed to establish a joint command center in Idlib in order to coordinate the activities of Al Qaeda (operating in Syria at the time under the alias Jabhat al-Nusra.) Al Qaeda and other jihadist groups had taken up the Muslim Brotherhood's struggle against the Assad government's secularism and Arab nationalism. The jihadists were threatening to seize control of all of Idlib, and the Turkish Islamist and Saudi despot were eager to lend a hand. [5]

Erdogan wanted to run Idlib through his Al Qaeda proxies to gain leverage in order to shape the outcome of post-conflict talks on a new political arrangement for Syria. [6] This would allow him to further his Islamist agenda in a neighboring country‐he had taken numerous steps to Islamize his own country‐and to acquire profit-making opportunities in Syria for Turkish business people.

Erdogan's plans were soon brought to fruition. By February, 2018, Brett McGurk, the U.S. envoy to the US campaign against ISIS, could call Idlib "the largest al Qaeda safe haven since 9/11." [7] The veteran foreign affairs correspondent Robert Fisk would refer to the Syrian province as a territory teeming with "the Islamist fighters of Isis, Nusrah, al-Qaeda and their fellow jihadists." [8] In September, 2019 The New York Times' Eric Schmitt said that Idlib province contained "a witch's brew of violent Islamic extremist groups, dominated by the larger Qaeda-linked organization Hayat Tahrir al-Sham, formerly the Nusra Front." [9] Hayat Tahrir al-Sham would control 99 percent of Idlib and surrounding areas. [10], creating what Cockburn dubbed an "al-Qaeda-run mini-state" [11]‐behind which sat Erdogan, on the Sultan's throne.

Hayat Tahrir al-Sham (HTS) and Al Qaeda are one and the same. After undergoing a previous rebranding as Jabhat al Nusra, Al Qaeda's Syrian branch morphed once again, this time into HTS. As the Syrian delegate to the United Nations, Bashar Ja'afari, explained to the UN Security Council in May,

Hayat Tahrir al-Sham … is the Al-Nusra Front, which itself is part of Al-Qaida in the Levant, which in turn is part of Al-Qaida in Iraq, which in turn is part of Al-Qaida in Afghanistan. Therefore, we are all talking about Al-Qaida, regardless of its different names; all are designated by the [UN Security] Council as terrorist entities. [12]

The Washington Post described Hayat Tahrir al-Sham as "an extremist Islamist group that began as al-Qaeda's affiliate in Syria and has tried to rebrand itself several times during the war." [13] The New York Times says Hayat Tahrir al-Sham "is affiliated with Al Qaeda," [14] while The Wall Street Journal lists the group as "a branch of al Qaeda." [15]

But of Western mainstream journalists, Cockburn perhaps describes the group best. Hayat Tahrir al-Sham, he wrote in early 2019, is "a powerful breakaway faction from Isis which founded the group under the name of Jabhat al-Nusra in 2011 and with whom it shares the same fanatical beliefs and military tactics. Its leaders wear suicide vests studded with metal balls just like their Isis equivalents." [16]

HTS's size is a matter of dispute. Cockburn estimates that it "can put at least 50,000 fighters into the field" [17] while The New York Times puts the number closer to "12,000 and 15,000 fighters." [18] The Syrian government says that the group has "tens of thousands of foreign terrorists, including 15,000 Europeans." [19]

Hayat Tahrir al-Sham has "centered its agenda on combating the government of Mr. al-Assad, with no interest in conducting attacks abroad, according to a recent United Nations assessment." [20] This makes the Al Qaeda group acceptable to the United States, and, in train, to the US news media. It also explains why an organization seen as terrorist outside of Syria, is often described by US new media in neutral language when it operates in Syria, like "armed opposition" and "rebels." Following this convention, we could talk of the "armed opposition" and "rebels" who attacked the United States on 9/11, and Washington's 19 year war on Al Qaeda as the war on "the armed opposition to the US regime."

"In September 2018, Russia and Turkey brokered a cease-fire agreement for Idlib to forestall a military offensive," explained The Wall Street Journal. "The deal required that" Al Qaeda fighters "withdraw from a demilitarized buffer zone along the front line." [21] Rather than withdrawing, Al Qaeda expanded areas under its control. [22] while continuing to carry on its fight against the Syrian military. The jihadists attacked Syrian army positions, targeted the Russian airbase at Khmeimim, and shelled towns and villages, "killing civilians and forcing more than 10,000 to flee," according to the United Nations. [23] Turkey stood by while its proxies violated the cease-fire, failing "to meet its commitment to disarm" its fighters. [24]

In response, the Syrian army, backed by its Russian and Iranian allies, launched an offensive to liberate Idlib. It has done this because Al Qaeda's attacks have never stopped and because the government of Syria has an obligation to protect its citizens and control its own territory.

When Ja'afari addressed the Security Council in May he asked:

When will it be recognized that the right we are exercising is the same right others have exercised in confronting terrorist attacks against the Bataclan theatre and the offices of Charlie Hebdo in Paris, as well as terrorist acts in Niece, London, Boston and other cities? The terrorists that members have confronted in their own countries were not equipped with Turkish rocket launchers and tanks. [25]

Apart from glossing over such inconvenient facts as the true character of the "armed opposition" and Erdogan's connection to it, the US news media have failed to address a number of key questions.

First, is it legitimate for a government to use force to recover territory occupied by an armed enemy, even if the use of force endangers civilians or sparks their flight? If the answer is no, then the Allies acted illegitimately during World War II in liberating Europe from Nazi occupation, for their project was impossible without endangering some civilians and creating refugees.

Moreover, if civilian casualties and their displacement were acceptable consequences of US forces taking Raqqa from ISIS‐the US defense secretary at the time, James Mattis responded to concerns about the effect of the US siege on civilians by noting that "Civilian casualties are a fact of life in this sort of situation" [26]‐how is it that they are unacceptable in the case of Syrian forces liberating Idlib from Al Qaeda?

A still more basic question is, Is it acceptable to respond in force to attacks from an enemy? The answer is obvious, which may be why it is never asked, for if asked, Syrian military operations against continued Al Qaeda attacks would have to be accepted as legitimate, rather than falsely portrayed as acts of aggression against Syrian civilians.

Third, is Turkey's presence on Syrian soil legitimate? The answer is categorically in the negative. The invasion of Syria by Turkey and the occupation of part of Syrian territory by Turkish forces is no different in law, politics, or morality than the Nazi invasion of Poland, France, the low countries, the Soviet Union, and so on. It is clearly illegal, and an affront to the 'rules-based international order' to which the United States, Turkey, and other NATO countries so conspicuously and hypocritically profess allegiance. The invasion and occupation have been carried out in defense of Turkey's Al Qaeda proxy, and to advance the interests of Turks and Islamists against the interests of Syrians and secularists. Erdogan is no hero, but a villain, whose hands are as maculated by the blood of Al Qaeda's Syrian victims as are those of his Al Qaeda proxies.

Finally, what are the costs of Al Qaeda's continued rule over millions of Syrians in Idlib? Are they greater than the costs in civilian casualties and displacement of bringing that rule to an end? The US news media have been generally supportive of the immense costs in blood and treasure Washington has incurred to wage its war on Al Qaeda in Iraq, Afghanistan, and Yemen. While noting the civilian cost of driving ISIS from its strongholds in Iraq and Syria, the US news media have never denounced the US war on ISIS as a humanitarian horror story, a term it uses to denounce Syria's war on Al Qaeda. Instead, ISIS itself is portrayed as a humanitarian horror story, and efforts to undermine and defeat it are welcomed. This should be true too of Syria's war on Al Qaeda. It is Al Qaeda that is the humanitarian horror story and it is the actions of the Syrian military in undermining and defeating it that ought to be welcomed and met with approbation.

The Syrian military advance to recover Idlib and liberate it from Al Qaeda, a terrorist organization which has imposed a harsh regime of religious intolerance and Islamist despotism on millions of Syrians, has not been welcomed by the US news media. Although the campaign is praiseworthy on multiple levels‐it recovers national territory held by proxies of a foreign aggressor, and aims to liberate millions of people who have been tyrannized by a rule imposed on them by an organization made up of thousands of foreign fighters‐US media, betraying their commitment to US geopolitical agendas, portray the commendable as indefensible. We ought to applaud the actions of the Syrian military, along with those of its Russian and Iranian allies, not deplore them. These actions are blows against reaction, oppression, and foreign aggression, and in defense of democracy on an international level, as well as in the furtherance of the welfare of the Syrian people.

1. Raja Abdulrahim, "'I feel like this is the end': A million fleeing Syrians trapped by Assad's final push," The Wall Street Journal, February 20, 2020.
2. Abdulrahim, February 20, 2020.
3. Abdulrahim, February 20, 2020.
4. Abdulrahim, February 20, 2020.
5. Desmond Butler, "Turkey officials confirm pact with Saudi Arabia to help rebels fighting Syria's Assad," AP, May 7, 2015.
6. Carlotta Gall, "Syrian attacks draw Turkey deeper into Syrian war," The New York Times, February 12, 2020.
7. Sune Engel Rasmussen and James Marson, "Syrian offensive creates new frictions among foreign powers," The Wall Street Journal, February 4, 2018.
8. Robert Fisk, "To unlock the diplomatic mysteries behind the murder of Jamal Khashoggi, take a look at Syria," The Independent, November 22, 2018.
9. Eric Schmitt, "U.S. Officials Warn of Rising Threat From Qaeda Branch in Northwest Syria." The New York Times, September 29, 2019.
10. Kareem Fahim and Sarah Dadouch, "Russian-backed Syrian offensive kills dozens, displaces tens of thousands," The Washington Post, December 25, 2019; Vivian Yee and Hwaida Saad, "Syrian forces move into strategic town, tightening grip on rebels," The New York Times, August 20, 2019; Patrick Cockburn, "Trump says Isis has been defeated, but he is ignoring the bigger and much more worrying picture," The independent, February 8, 2019; Russian Ambassador Vasily Nebenzia, 553rd meeting of the United Nations Security Council, June 18, 2019.
11. Patrick Cockburn, "Trump says Isis has been defeated, but he is ignoring the bigger and much more worrying picture," The independent, February 8, 2019.
12. Mr. Ja'afari (Syrian Arab Republic) United Nations Security Council, 8535th Meeting, May 28, 2019.
13. Kareem Fahim and Sarah Dadouch, "Russian-backed Syrian offensive kills dozens, displaces tens of thousands," The Washington Post, December 25, 2019.
14. Vivian Yee and Hwaida Saad, "Syrian forces move into strategic town, tightening grip on rebels," The New York Times, August 20, 2019.
15. Raja Abdulrahim, "Syrian government captures strategic town in last opposition stronghold," The Wall Street Journal, August 20, 2019.
16. Patrick Cockburn, February 8, 2019.
17. Patrick Cockburn, February 8, 2019.
18. Eric Schmitt, "U.S. Officials Warn of Rising Threat From Qaeda Branch in Northwest Syria." The New York Times, September 29, 2019.
19. Syrian Ambassador Bashar Ja'afari, 553rd meeting of the United Nations Security Council, June 18, 2019.
20. Eric Schmitt, "U.S. Officials Warn of Rising Threat From Qaeda Branch in Northwest Syria." The New York Times, September 29, 2019.
21. Raja Abdulrahim, February 20, 2020.
22. Raja Abdulrahim, February 20, 2020.
23. Vivian Yee and Hwaida Saad, "Syrian forces move into strategic town, tightening grip on rebels," The New York Times, August 20, 2019; Russian Ambassador Vasily Nebenzia, 553rd meeting of the United Nations Security Council, June 18, 2019.
24. David Gauthier-Villars and Nazih Osseiran, "Turkish troop losses mount after clash with Assad forces," The Wall Street Journal, February 10, 2020.
25. Mr. Ja'afari (Syrian Arab Republic) United Nations Security Council, 8535th Meeting, May 28, 2019.
26. Raja Abdulrahim and Nour Alakraa, "Civilian casualties mount as coalition moves to oust ISIS in Raqqa," The Wall Street Journal, June 16, 2017.


Posted by: Herb McCoy || 02/28/2020 00:00 || Comments || Link || E-Mail|| [10798 views] Top|| File under: Govt of Syria
Home Front: Culture Wars
Democrats block passage of bill aiding newborn babies
[American Thinker] Thinking about the institution of slavery, Thomas Jefferson once said, "I tremble for my country when I reflect that God is just, that his justice cannot sleep forever."

If Jefferson were alive today, he would say, "I tremble for my party when I reflect that God is just, that his justice cannot sleep forever."

Why do I say this? Senate Democrats recently voted to block legislation that would have required that medical care be provided to babies who survive abortion procedures. The Born-Alive Abortion Survivors Protection Act did not receive the 60 votes necessary to advance out of the Senate. The final tally was 56 for, 41 against, with every single vote against the bill cast by Democrats.

Sen. Ben Sasse (R-Neb.) addressed the chamber prior to the vote, saying: "The piece of legislation we're voting on today, the Born-Alive Abortion Survivors Protection Act, is not about abortion. The bill we're voting on doesn't change anyone's access to abortion. It doesn't have anything to do with Roe v. Wade. It is about babies that are already born."

In other words, babies. Infants. Viable young human beings outside the womb. He added, "There is nothing in the bill that's about abortion. Nothing. It's about infanticide. That's the actual legislation." Sasse cited CNN's characterization of the bill as requiring "abortion providers to work to 'preserve the life and health' of a fetus that was born following an attempted abortion as they would for a newborn baby." Because a "fetus that was born" is, by definition, a newborn baby. And Democrats voted, en masse, not to preserve the life and health of newborn babies.

Those on the left demand we pay for health care for illegal aliens. They want insurance to cover the costs of "sex change" operations and procedures. They worry endlessly about "marginalized" groups being bullied and feeling "unsafe." Yet they have seen to it that taxpayers subsidize the abortions that Planned Parenthood commits ‐ to the tune of hundreds of millions of dollars a year.
Posted by: Besoeker || 02/28/2020 00:39 || Comments || Link || E-Mail|| [10793 views] Top|| File under:
Who's in the News
32
[untagged]
21
Sublime Porte
6
Govt of Iraq
5
Govt of Iran
3
Govt of Syria
3
Taliban
2
Commies
1
Hamas
1
Govt of Iran Proxies
1
al-Qaeda
1
al-Shabaab (AQ)
1
Hezbollah
Bookmark
E-Mail Me
The Classics
The O Club
Rantburg Store
The Bloids
The Never-ending Story
Thugburg
Gulf War I
The Way We Were
Bio
Merry-Go-Blog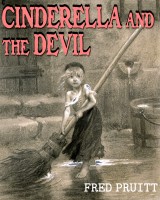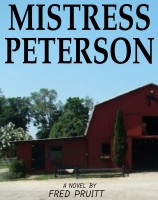 On Sale now!


A multi-volume chronology and reference guide set detailing three years of the Mexican Drug War between 2010 and 2012.

Rantburg.com and borderlandbeat.com correspondent and author Chris Covert presents his first non-fiction work detailing the drug and gang related violence in Mexico.

Chris gives us Mexican press dispatches of drug and gang war violence over three years, presented in a multi volume set intended to chronicle the death, violence and mayhem which has dominated Mexico for six years.
Click here for more information


Meet the Mods
In no particular order...


Steve White
Seafarious
tu3031
badanov
sherry
ryuge
GolfBravoUSMC
Bright Pebbles
trailing wife
Gloria
Fred
Besoeker
Glenmore
Frank G
3dc
Skidmark



Better than the average link...



Rantburg was assembled from recycled algorithms in the United States of America. No trees were destroyed in the production of this weblog. We did hurt some, though. Sorry.
18.232.127.73

Help keep the Burg running! Paypal: