-Short Attention Span Theater-
You didn't write that War College thesis, somebody else wrote that thesis
[Mil.com] An Army deputy chief of staff has been retired at a lower rank after a watchdog investigation found he had plagiarized work for his master's degree at the Army War College in Carlisle, Pennsylvania as a lieutenant colonel, Military.com has learned.

Lt. Gen. Aundre Piggee, 60, deputy chief of staff of the Army for Logistics, G-4, has retired as a major general, an official confirmed to Military.com. The U.S. Army War College Academic Review Board determined this year that Piggee had committed plagiarism while at the school, where he received a master's in military strategy.

According to a Defense Department Inspector General document reviewed by Military.com, Piggee's master of strategic studies degree and Army War College diploma was revoked based on the findings. The U.S. Army War College Academic Review Board has amended his record "to reflect a failure to complete graduation requirements," according to the document.

According to a published resume, Piggee was at the Army War College from July 2001 to June 2002.

"After an academic review board was conducted by the Army War College appropriate action was taken against Lt. Gen. Aundre F. Piggee," Army spokeswoman Col. Kathleen Turner said in a statement provided to Military.com. "Lt. Gen. Piggee was retired at the rank of Major General on December 1, 2019."
Posted by: Besoeker || 12/12/2019 07:19 || Comments || Link || E-Mail|| [358 views] Top|| File under:
First woman makes it through Navy SEAL officer assessment and selection
[Washington Examiner] A woman has made it through the Navy SEAL officer assessment and selection for the first time.


A famous Weeki Watchi Mermaid.


The unidentified woman completed the screening earlier this year, according to Military.com. The news was disclosed this month at a meeting of the Defense Advisory Committee on Women in the Services.

Despite women being permitted to be considered for SEAL openings since 2016, no woman has made it through the grueling selection process.

Candidates for Navy SEAL officer assessment and selection are chosen from Reserve Officer Training Corps programs, Officer Candidate School, and service academies.

And even after making it through the two-week selection this year, the woman was not chosen for a SEAL contract as she had not selected the SEALs as her top choice of career path.

"We do not discuss details of a candidate's nonselection, so it does not interfere with their successful service in other warfighter communities," said Capt. Tamara Lawrence, a spokeswoman for Naval Special Warfare.
Posted by: Besoeker || 12/12/2019 01:35 || Comments || Link || E-Mail|| [425 views] Top|| File under:
Clint Eastwood's 'Richard Jewell': Atlanta Newspaper Demands Disclaimer on Depiction of Female Reporter
[VARIETY] The Atlanta Journal-Constitution is asking Warner Bros. and the makers of "Richard Jewell" to release a statement acknowledging it took dramatic license when it portrayed journalist Kathy Scruggs as trading sex for tips.

The Clint Eastwood film looks at the media circus that broke out around Jewell, a security guard who came under suspicion for orchestrating the Centennial Olympic Park bombing before being exonerated. Scruggs, an employee at the paper, broke the story that Jewell was under investigation by the FBI. The film shows Scruggs, portrayed by Olivia Wilde, sleeping with an FBI agent (Jon Hamm) to get the story. Scruggs died in 2001 at the age of 42. The paper has maintained that there is no evidence that Scruggs slept with anyone involved in the Jewell investigation.

"We hereby demand that you immediately issue a statement publicly acknowledging that some events were imagined for dramatic purposes and artistic license and dramatization were used in the film's portrayal of events and characters," the letter, sent to Warner Bros., Eastwood, and screenwriter Billy Ray, reads. "We further demand that you add a prominent disclaimer to the film to that effect."


Posted by: Fred || 12/12/2019 00:00 || Comments || Link || E-Mail|| [467 views] Top|| File under:
Heartbreak, disbelief as volcano victims named
[Dhaka Tribune] The families and friends of Australian victims of the White Island volcano tragedy paid tribute to "wonderful" lost loved ones on Wednesday and expressed doubt they were made aware of the risks of visiting the island.

Seven of the nine people so far identified and named as missing by New Zealand police are from Australia.

An eighth Australian victim who died in hospital was named by authorities there late Wednesday.

That number is expected to rise.

Many more of the victims are expected to have been day-trippers from a cruise ship that left from Sydney.

As the human toll from Monday's eruption came into sharper focus, the families of four of those Australian victims - who are presumed dead - spoke out.

"Gavin was a wonderful son and brother," father Brian Dallow told media, saying it would have a "big impact" on the family, especially at Christmastime. "We're really going to miss him."

"We'll miss him at the cricket - I will, at least, and we'll miss him at the football."

"He was a generous man, always helping his family and his community."

Gavin Dallow was believed killed along with his 15-year-old stepdaughter Zoe Hosking.

"Our hearts break at the loss of Zoe at such a young age. We know her loss will also devastate her school community and the local Girl Guides of which she was an active member," her step grandfather said.

Her mother, Lisa Hosking, is among those being treated for severe burns.

Brian Dallow said he did not believe his son would have visited the island if he was aware of the risk.

"I think if he knew there was a danger, he would haven't gone on it. So I'm pretty sure they weren't fully informed of the dangers, otherwise he would haven't gone. I'm quite sure of that. That's the only thing I can be really positive about."

Brisbane woman Julie Richards and her 20-year-old daughter Jessica were also presumed dead.
Posted by: Fred || 12/12/2019 00:00 || Comments || Link || E-Mail|| [234 views] Top|| File under:
Africa North
Egyptian lawmaker renews call for banning face veils
[AlAhram] An Egyptian

politician

has called for a full ban on the niqab, or the face veil, in Egypt, reviving a longstanding debate over whether outlawing face veils would be a violation of religious freedom.

Amna Noseir, who is also a professor at Egypt's top Islamic institution al-Azhar, has called for issuing a law or a government decision banning the face veil in all public places, saying it is not a matter of personal freedom, but rather a door to illegal acts and crimes, according to local news website Youm7.

Only a small minority of

Moslem

women cover their faces in Egypt, a predominantly

Moslem

country. However,


you can observe a lot just by watching...


most Egyptian

Moslem

women do wear the traditional Islamic headscarf, or hijab, as a sign of modesty.

This is not the first time that Nosseir, who was a member of a committee that drafted Egypt's new 2014 constitution, which guarantees freedom of belief and the practice of religious rites, has called for the ban.

Rights advocates say a total ban would violate women's rights to freedom of expression and religion, with many calling it a form of bigotry against conservative

Moslem

s. Supporters say the measure is necessary for security reasons.

"Women should not be prevented from dressing as they wish, and a wholesale ban on this form of clothing would be absolutely impermissible and unconstitutional," said Gamal Eid, director of the Arab Network for Human Rights Information.

"But there can be guidelines regulating how women should reveal their faces to verify their identities," he said, adding that a partial ban where facial identification is required is not illegal.

The MP's remarks came days after a niqab-wearing woman, who was acting interim head of a state cultural house in the Nile Delta governorate of Beheira, was let go from her position after a journalist criticised her appointment in a post that went viral on Facebook. A culture ministry official later claimed the decision was not prompted by her clothing, but was due to the fact that a more senior staff member was more entitled to the post.

In late September, an Egyptian administrative court ruled against banning the niqab in public places.

Under a 2015 decision backed by an administrative court ruling, faculty members at Egypt's state-owned Cairo University are banned from wearing the face veil. A group of researchers are spearheading an appeal against the decision, with the next hearing scheduled for 19 January.

Many Arab countries have restricted the face veil, including Tunisia, which has outlawed it in public institutions and government offices, and Algeria, which has barred women from wearing it to work.

Western Europe

...the land mass occupying the space between the English Channel and the Urals, also known as Moslem Lebensraum...
an countries such as

La Belle France

and Belgium ban face coverings, while others impose partial bans including the Netherlands and Germany.
Posted by: trailing wife || 12/12/2019 00:00 || Comments || Link || E-Mail|| [96 views] Top|| File under:
Bangladesh
4-year-olds raped in Narayanganj, Tangail
[Dhaka Tribune] Two children, both aged four, were raped in Narayanganj and Tangail.

The girl in Narayanganj was raped by her uncle in Sonargaon upazila on Monday.

The

Rapid Action Battalion

(RAB) arrested the accused uncle, Jibon Hasan, 27, on Tuesday. Hasan confessed to raping his niece during preliminary interrogation on Wednesday.

RAB 11 ASP Md Alep Uddin said: "Jibon took his niece to his room and raped her. The child later revealed the incident to her father."

The girl has been admitted at Narayanganj General Hospital.

The other girl in Tangail was raped by a teenager on Tuesday night in Dhanbari upazila.

Police arrested the accused teenager, Momin, 12, from Sujolkor village last morning.

The child's father filed a case, stating that Momin lured the child with a packet of potato chips before raping her behind a shop in the village.

Dhanbari

cop shoppe

SI Ariful Hasan said: "The teenager was produced in court and the child was sent to Tangail General Hospital for medical examination."

SISTERS RAPED IN GAZIPUR

Two teenage sisters, aged 18 and 17, were raped in Tongi, Gazipur, on Tuesday night.

RAB 1 on Wednesday arrested two rape suspects identified as Shraif Miya, 22, and Momin Miya in connection to the case filed by the elder sister.

RAB 1 Additional SP Md Kamruzzaman said: "The arrested have confessed to their crimes upon preliminary interrogation."

According to the case statement, the girls were waiting for their relative on the bank of the Turag River around 8pm when five unknown individual

kidnapped

them to an isolated place before raping them.

Tongi police OC Emdadul Haque said the girls had been taken to a hospital for medical examination.

2 ARRESTED FOR RAPE IN JESSORE
Police on Wednesday arrested two men for allegedly raping a woman in Chougachha upazila.

The arrested are Shahid Ali, 32, and Abdul Karim, 35.

According to the case statement, on Monday when the woman was standing near a local tea stall, its owner Shahid Ali

kidnapped

her and took her to a deserted place, where he and his accomplice Abdul Karim raped her. Later, Abdul Karim forcibly took her to his home, where she was raped again. Chougachha

cop shoppe

OC Rifat Khan confirmed the incident to Dhaka Tribune on Wednesday.
Posted by: Fred || 12/12/2019 00:00 || Comments || Link || E-Mail|| [116 views] Top|| File under:
Caribbean-Latin America
Bolivia seeks Israel's help in fight against terror after ties renewed
[IsraelTimes] Interior Minister Arturo Murillo says Israelis 'know how to handle' terrorists; La Paz set up new anti-terror units aimed at rooting out 'threatening' foreign groups.

Murillo told

Rooters

local police were investigating leftists with alleged ties to Venezuela

...a country in Central America that sits on an enormous pool of oil. Formerly the most prospereous country in the region, it became infested with Commies sniffing almost unlimited wealth. It turned out the wealth wasn't unlimited, the economy collapsed under the clownish Hugo Chavez, the murder rate exceeds places like Honduras and El Salvador, and a significant proportion of the populace as refugeed to Colombia and points south...
n President Nicolás Maduro
...Commie el presidente para la vida of Venezuela, successor to Hugo Chavez. Nick is his country's attempt at producing a Muammar Qadaffy, except that even though his country's sitting on an enormous puddle of oil, he can't manage to get it out of the ground...
whom he said was trying to destabilize the region. Bolivia's interim government, headed by President Jeanine Anez, unveiled a new anti-terrorism police force it said was aimed at dismantling foreign groups "threatening" the troubled South American country.

Murillo said Friday that the units were "tough and not messing around," and that several countries had helped with training. He also said he had asked Israel for help, citing its experience with terrorism.

The minister said the state had to act to "free Bolivia from these narco

snuffies

who have settled in the country in the last 14 years" ‐ a pointed reference to Morales's term in office.

Morales resigned on November 10 amid swelling protests over what political opponents said was his rigging of October 20 elections. He fled to Mexico the following day after losing the support of the military and police, claiming to be the victim of a coup.

The transitional government of Anez, a former opponent of Morales, has denounced foreign influence in the country since taking power, naming Colombians, Peruvians, Cubans and Venezuelans at different times. Her government has blamed foreigners for provoking violent

festivities

during more than a month of post-election violence in Bolivia that has left dozens of people dead.
Posted by: trailing wife || 12/12/2019 00:00 || Comments || Link || E-Mail|| [156 views] Top|| File under: Commies
Economy
7,800 people have lost their jobs so far this year in a media landslide
[BUSINESSINSIDER] In the past month, layoffs and cuts have hit Verizon Media, Gannett, the CBC, and Highsnobiety, bringing the total number of media layoffs, cuts, and buyouts in 2019 above 7,800, according to Business Insider's tally.


The latest cuts followed layoff and buyout announcements at BuzzFeed, Vice Media, and Disney.


For comparison, it's estimated that some 5,000 media jobs were cut from the market from 2014 to 2017.
Posted by: Fred || 12/12/2019 00:00 || Comments || Link || E-Mail|| [396 views] Top|| File under:
Europe
US will send 20,000 troops for largest European military drill since Cold War
[American Mil News] The United States military will deploy 20,000 troops to Europe in April and May for the largest military exercises on the continent since before the end of the Cold War.

U.S. Major General Barre Seguin said the exercises will be centered in Germany. According to Reuters, the troops being deployed will join with U.S. forces stationed throughout Europe and military forces from 18 other NATO allies, adding up to a total of 37,000 troops participating in the military exercise.

The training will reportedly test the alliance's ability to move troops across the Atlantic into Belgium and the Netherlands before maneuvering them through Germany and Poland. The maneuvers parallel the "Return of Forces to Germany," or "REFORGER" practice operations of the 1980s.

The military training is reportedly meant to rehearse a military response to Russian aggression, such as its 2014 annexation of the Crimean region of Ukraine. NATO has already deployed battalions into Poland and the Baltics as a deterrent to potential Russian offensives.

Following the maneuvers, the U.S. troops deployed will return home.
Posted by: Besoeker || 12/12/2019 04:07 || Comments || Link || E-Mail|| [214 views] Top|| File under:
This Is How The Green Berets Planned To Take Out Soviet's Special Forces
[Special Ops] Had the Cold War turned hot, there would have been no escape for the U.S. garrison in West Berlin. Marooned in a city more than 100 miles inside Communist East Germany, the U.S. Berlin Brigade‐and the British and French garrisons as well‐would certainly have been overwhelmed by Soviet and East German troops. Their presence helped keep half of Berlin free from Communist rule. But it was no secret that theirs was a suicide mission.

Yet there was a unique American unit with an even more hazardous mission: a small Special Forces detachment whose job it would during wartime to conduct guerrilla warfare against the Soviets and their puppet armies. That sentence bears repeating: Deep inside East Germany, in the midst of a vast Soviet military and secret police apparatus, a small group of U.S. commandos would attempt to blow up Russian supply depots and lead local resistance groups.

The phrase "suicide mission" doesn't even apply.

The unit had many names over the Cold War. But as James Stejskal, a veteran of the detachment, describes in his book Special Forces Berlin: Clandestine Cold War Operations of the US Army's Elite 1956-1990, they always knew what they were getting into. "They were aware of the odds against them and the threat posed by the Warsaw Pact forces stationed just kilometers away. Despite that, no one wavered in their commitment to face and deter the Soviet war machine."
Posted by: Besoeker || 12/12/2019 03:57 || Comments || Link || E-Mail|| [440 views] Top|| File under:
India-Pakistan
'Shameful': Legal fraternity condemns violent protest by lawyers in Lahore
[DAWN] As the protest by lawyers outside Lahore's Punjab
1.) Little Orphan Annie's bodyguard
2.) A province of Pakistain ruled by one of the Sharif brothers
3.) A province of India. It is majority (60 percent) Sikh and Hindoo (37 percent), which means it has relatively few Moslem riots....
Institute of Cardiology (PIC) on Wednesday took an ugly turn, members of the legal fraternity slammed those protesters who resorted to violence.

PPP leader and senior lawyer Aitzaz Ahsan, while talking to the media, said that the violence was "shameful and should be condemned".

"Many of them will be candidates for the January election coming up. They want to become prominent. These people should not be allowed to even contest the elections. These lawyers are destroying the reputation of all lawyers. My head is bowed with shame," he said.

"They have attacked a hospital. For black coats to break the glasses and enter wards ‐ this should never happen. Everyone who took part in this should not be voted for."

Some members of the legal fraternity took to Twitter to express their concern and called for action to be taken against the lawyers for attacking a hospital.

Lawyer Babar Sattar called the violence "abhorrent" and pointed out that "it isn't the first such incident". He said that the bar leaders should call for the cancellation of the licences of the lawyers involved.
Posted by: Fred || 12/12/2019 00:00 || Comments || Link || E-Mail|| [115 views] Top|| File under: Govt of Pakistan
Day of terror, violence as lawyers storm Lahore cardiac hospital
[DAWN] At least three heart patients died on Wednesday after a protest by a group of lawyers against doctors at Lahore's Punjab
1.) Little Orphan Annie's bodyguard
2.) A province of Pakistain ruled by one of the Sharif brothers
3.) A province of India. It is majority (60 percent) Sikh and Hindoo (37 percent), which means it has relatively few Moslem riots....
Institute of Cardiology (PIC) turned violent.

More than 200 lawyers, who had ongoing issues with the doctors of PIC, stormed the hospital, vandalising property and damaging dozens of vehicles of visitors and setting ablaze a police van, according to Punjab Health Minister Yasmeen Rashid.

Patients, some in ambulances, were unable to reach the hospital while those receiving treatment were left unattended due to the chaos. Prime Minister Imran Khan

...aka The Great Khan, who ain't the sharpest bulb on the national tree...
, who ordered an inquiry into the incident, directed the Punjab government to take stern action against all those involved in the attack.


Posted by: Fred || 12/12/2019 00:00 || Comments || Link || E-Mail|| [125 views] Top|| File under:
International-UN-NGOs
Greta slams 'misleading' climate pledges at UN summit
[Dhaka Tribune] Swedish activist Greta "Pippi" Thunberg
...an autistic sixteen year old Swedish expert on climate change...
on Wednesday accused wealthier nations of inventing ways to avoid slashing their greenhouse gas emissions, branding their climate action "misleading" at a summit in Madrid disrupted by

festivities

between youth activists and security.

The UN climate forum tasked with saving the world from runaway global warming has become an "opportunity for countries to negotiate loopholes and to avoid raising their ambition" to act on climate, the 16-year-old told delegates and observers to vigorous applause.

"Countries are finding clever ways around having to take real action."

Nations are gathered in Spain's capital to finalise the rulebook of the 2015 landmark

Gay Paree

climate accord, which aims to limit global temperature rises to "well below" 2°C and to a safer cap of 1.5°C if possible.

But the consensus-based talks are bogged down in politically charged wrangling over the architecture of carbon markets, timetables for the review of carbon-cutting pledges and a new fund to help poor countries already reeling from climate impacts.

Laurence Tubiana, architect of the

Gay Paree

deal and current head of the Europe

...the land mass occupying the space between the English Channel and the Urals, also known as Moslem Lebensraum...
an Climate Foundation, told AFP there was slim prospect of major progress in Madrid.

She said the key issue of how ambitious countries' climate plans can be would only be settled at next year's COP26 summit in Glasgow.

"This decision needs political negotiations at the highest level," she said.


Posted by: Fred || 12/12/2019 00:00 || Comments || Link || E-Mail|| [241 views] Top|| File under:
Iraq
Trafficked: Kurdistan's trade in human lives
[Rudaw] It was four in the morning in mid-September when Lydia* saw her opportunity to escape. She quietly let herself out of the Erbil house where she had been abused for the past month and fled, taking nothing but the clothes she was wearing. She had no shoes on her feet, spoke no Kurdish, and had only recently learned she was in Iraq and not The Sick Man of Europe Turkey


...just another cheapjack Moslem dictatorship, brought to you by the Moslem Brüderbund...


where she had been led to believe she would have a good job in a cleaning service.

The sun had not yet risen when she was found in tears and huddled behind a car. The men who found her, guards for a guest house on the eastern edge of the city, brought her to local tribal leader Nawzad Anwar Betwata.
Continued on Page 49
Posted by: trailing wife || 12/12/2019 00:00 || Comments || Link || E-Mail|| [158 views] Top|| File under:
Israel-Palestine-Jordan
Israeli Student-Built Satellite Launched into Space
Main payload was RISAT2-BR1 - a synthetic aperture radar spy satellite for the Indian military

Israel's aerospace education reached new heights on Wednesday when a satellite built by Israeli students, the "Duchifat-3", was launched into space from India.

The satellite successfully blasted off into space aboard a PSLV-C48 rocket from the Indian Space Research Organization's (ISRO) Sriharikota launch site.

Duchifat-3, the third satellite in the Duchifat satellite series, is an experimental and educational spacecraft developed by high school students at the Space Laboratory of the Herzliya Science Centre (HSC) and students from the Sha'ar HaNegev High school in Israel's southern region.

Alongside its educational purpose, the Duchifat-3 has two missions which will be carried out in parallel, featuring an on-board camera for earth imaging and a radio transponder for communication missions. The satellite images will be used for ecological research.

The Duchifat-3 satellite is small in size and weight, measuring only 10x10x30 centimeters and weighing only 2.3 kilograms.

The students worked on the project for nearly two and a half years, during which they designed the satellite, programmed its software and put it through rigorous tests until they were certain it was prepared for launch.

During their work, the students faced various scientific and technological challenges including the preparation of the satellite for its scientific mission, managing its energy resources, communications system, and more.

Additionally, the satellite must be stabilized in space for successful space-borne photography, a complex task that requires control of the satellite's position in orbit.
Posted by: John Frum || 12/12/2019 00:00 || Comments || Link || E-Mail|| [202 views] Top|| File under:
Chinese Reportedly Create a Pig-Monkey Hybrid, Seeking Human Organ Transplant Options
[The Independent] Chinese scientists have successfully bred monkey-pig hybrids as part of research into the growth of human organs for transplantation in animals.

Although the two chimera piglets died within a week of being born, both were found to have DNA from macaque monkeys in their heart, liver, spleen, lung and skin.

They were bred from more than 4,000 embryos which were implanted into a sow using IVF, according to the New Scientist.

A team from the State Key Laboratory of Stem Cell and Reproductive Biology in Beijing genetically modified monkey cells to produce a fluorescent protein allowing the researchers to track the cells and descendant cells.

These modified cells were injected into the pig embryos five days after fertilisation.


Posted by: Besoeker || 12/12/2019 02:22 || Comments || Link || E-Mail|| [298 views] Top|| File under:
Home Front: Culture Wars
Pizza delivery driver kills one, shoots another after attempted robbery, police say
[Dallas 10 News] One person is dead and another was taken to the hospital after an attempted robbery Tuesday night in northeast Dallas.

The two had tried to rob a pizza delivery driver around 10:30 p.m. in the 8100 block of Southwestern Boulevard, Dallas police said. That's located in The Village, a large development in the area.

The driver was armed and shot both suspects, police said. The driver was not wounded in the incident.

One suspect was 15 years old and the other was 17 years old, according to police records. One of them allegedly tried to run away during the incident but was later found.

Officials had not identified the person that was killed as of Wednesday morning.

The surviving suspect was arrested on a charge of aggravated robbery.


If your armed robbery resulted in a (justified) homicide, you usually get charged with that as well. WTF?


"After examining the totality of the evidence and interviews, the driver was released," Dallas police said in a post on their DPD Beat blog page.

The case will be referred to a Dallas County grand jury.
Posted by: g(r)omgoru || 12/12/2019 02:40 || Comments || Link || E-Mail|| [256 views] Top|| File under:
Dept. of Ed. Investigation Uncovers Over a Billion in Unreported Foreign University Funding
h/t Instapundit


An Education Department investigation revealed universities failed to report more than a billion dollars in foreign funding, which officials believe is only a sliver of the unreported overseas donations flowing onto campuses.

Education Secretary Betsy DeVos told the Washington Examiner she had launched a preliminary investigation into six universities but already turned up an alarming $1.3 billion in foreign funding over the past seven years from nations such as China, Russia, and Qatar that the schools hadn't told the federal government about, despite their legal requirement to do so.


Only six? Imagine how much is out there just in the Ivy League schools.

"It is already a reporting requirement for schools to report all foreign contributions. From my perspective, it's a simple requirement: Report all foreign money you get." DeVos said. "We're going to continue to raise the flag on this, and we think, just given what we've seen scratching the surface, there's a lot there that has gone undetected."

DeVos said foreign funding is an administration-wide national security concern.
Posted by: g(r)omgoru || 12/12/2019 02:12 || Comments || Link || E-Mail|| [281 views] Top|| File under:
Who's in the News
54
[untagged]
8
Sublime Porte
2
Govt of Pakistan
2
Commies
2
Hezbollah
2
Moslem Colonists
1
Arakan Rohingya Salvation Army
1
al-Shabaab (AQ)
1
Islamic State
1
Lashkar e-Taiba
1
Boko Haram (ISIS)
1
Taliban
1
Govt of Iran
Bookmark
E-Mail Me
The Classics
The O Club
Rantburg Store
The Bloids
The Never-ending Story
Thugburg
Gulf War I
The Way We Were
Bio
Merry-Go-Blog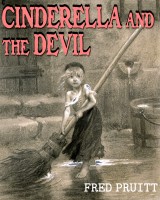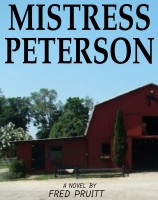 On Sale now!


A multi-volume chronology and reference guide set detailing three years of the Mexican Drug War between 2010 and 2012.

Rantburg.com and borderlandbeat.com correspondent and author Chris Covert presents his first non-fiction work detailing the drug and gang related violence in Mexico.

Chris gives us Mexican press dispatches of drug and gang war violence over three years, presented in a multi volume set intended to chronicle the death, violence and mayhem which has dominated Mexico for six years.
Click here for more information


Meet the Mods
In no particular order...


Steve White
Seafarious
Pappy
lotp
Scooter McGruder
john frum
tu3031
badanov
sherry
ryuge
GolfBravoUSMC
Bright Pebbles
trailing wife
Gloria
Fred
Besoeker
Glenmore
Frank G
3dc
Skidmark
Alaska Paul



Better than the average link...



Rantburg was assembled from recycled algorithms in the United States of America. No trees were destroyed in the production of this weblog. We did hurt some, though. Sorry.
3.235.85.115