-Lurid Crime Tales-
Per Horowitz - No FISA warrant for surveillance of US Persons Manafort, Papadopoulos, or Flynn ?
[The Last Refuge] Amid the investigative and research questions over the past several years, there was always a question about who, within the Trump orbit, may have been subject to FISA court authorized surveillance during their activity in 2016.

Because they were initially the four targets of the FBI investigation, there was speculation Paul Manafort, George Papadopoulos and/or Lt. General Michael Flynn were also subjects of Title-1 FISA Court authorized surveillance, in addition to Carter Page.

Today during his testimony, Inspector General Michael Horowitz specifically noted there was no other FISA application against any other campaign official. [See 05:23 of testimony to questions by Senator Chris Coons ‐ prompted just hit play]:



Flynn's attorney Sidney Powell video.
Posted by: Besoeker || 12/12/2019 07:52 || Comments || Link || E-Mail|| [226 views] Top|| File under:
Barr: Comey refusal to reinstate security clearance a 'problem' in FISA investigation
BLUF:


[Washington Examiner] In his report, Horowitz said Comey was one of a number of former FBI employees who "chose not to request that their security clearances be reinstated for their [inspector general] interviews" and "therefore, we were unable to provide classified information or documents to them during their interviews to develop their testimony, or to assist their recollections of relevant events."
Posted by: Besoeker || 12/12/2019 03:38 || Comments || Link || E-Mail|| [266 views] Top|| File under:
FBI Lawyer Doctored Email to Make Carter Page Appear as a Russian Agent Instead of a CIA Source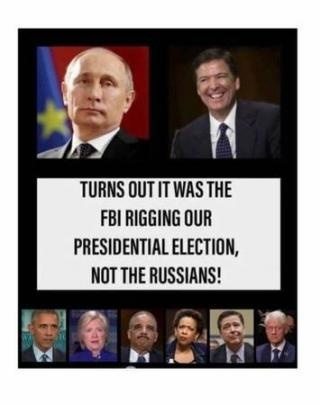 [PJ] On Wednesday, Inspector General Michael Horowitz spoke to the Senate Judiciary Committee about his report and the FBI's counterintelligence operation into the Trump campaign back in the last presidential election cycle. Senator Lindsey Graham confronted Horowitz and everyone else present with a shocking finding from Horowitz's report: the FBI lawyer supervising the FISA process, named Clinesmith, purposefully doctored an email to make former Trump adviser Carter Page appear as a Russian agent rather than as a CIA source, which he actually was.

"When you read this report," Graham said today, "is that a lawyer supervising the FISA process at the FBI, according to Mr. Horowitz, doctored an email from the CIA to the FBI and he's going to be referred for criminal prosecution."

"Why is that important?" Graham then asked rhetorically. "Carter Page, who has been on the receiving end of all this, the foundation to believe he was a foreign agent comes from a dossier that we will talk about in a minute. In that dossier provided by Christopher Steele -- and we will talk about him in a minute -- they claim that Page meets with three people known to be Russians, Russian agents, people associated with Russia."



Mr. Page still viewed as totally oblivious (unwitting) regarding his clandestine involvement in the Trump Campaign.
Posted by: Besoeker || 12/12/2019 02:31 || Comments || Link || E-Mail|| [277 views] Top|| File under:
DOJ inspector general unable to say if bias tainted Carter Page FISA process
[Washington Examiner] Bias may have crept into the process by which the FBI sought the authority to monitor electronically a onetime member of President Trump's campaign, according to Justice Department Inspector General Michael Horowitz.

An assessment from the DOJ watchdog found the Trump-Russia investigation was opened on a sound legal footing and was unable to "find documentary or testimonial evidence that political bias or improper motivation influenced" the genesis of that investigation.
"We even did a word search for 'bias' but didn't find any exact references"
But Horowitz, who released a report on Monday regarding the FBI's counterintelligence investigation into the Trump team, distinguished between the opening of the inquiry in late July 2016 and the investigatory actions related to the Foreign Intelligence Surveillance Act that followed.

"We asked all the witnesses ‐ not just him ‐ as to whether bias or other improper considerations had any impact, but we also looked for emails, text messages, documents that could show what we found, frankly, with Strzok and Page," Horowitz said while answering a line of questioning by Idaho Republican Sen. Mike Crapo during a Senate Judiciary Committee hearing on Wednesday.

Horowitz was referring to Peter Strzok and Lisa Page, former FBI officials who were part of the Russia investigation before being removed due to the discovery of anti-Trump text messages that the inspector general found in a prior investigation. One revelation in Horowitz's latest report is that Strzok was involved in the decision to initiate the counterintelligence investigation, but it was his superior, Bill Priestap, the assistant director of the FBI Counterintelligence Division, who made the actual authorization.



Related: Red State - IG Hearing Highlights: DNC Funded Dossier Used To Justify Surveillance, Was Illegal Surveillance, Everyone Involved Referred for Further Investigation





Related: Red State - In Completely Shocking Twist, James Comey Lied About His Knowledge of the Steele Dossier





Related: Red State - Even Members Of The Very Progressive Left Are Admitting The Steele Dossier Was Garbage
Posted by: Besoeker || 12/12/2019 01:29 || Comments || Link || E-Mail|| [215 views] Top|| File under:
-Signs, Portents, and the Weather-
Hunter Biden Baby Mommy Wants Answers About Burisma
[TOWNHALL] Last month, a DNA test confirmed that Hunter Biden is the father of a child born in August 2018. The mother, Lunden Roberts, reportedly worked at Mpire Gentlemen's Club in Washington, D.C., where Biden frequented. That's how the two allegedly met. Roberts has, understandably, gone after Biden for child support, health care and legal fees.

Biden filed a motion in the Arkansas Circuit Court of Independence for a protective order to shield his financial records from being made public a few weeks ago. A judge demanded both Roberts and Biden hand over five years worth of financial records, meaning he has to reveal his position at the Ukrainian gas company Burisma and just how much money they paid him, Daily Mail reported. It has been estimated that he was paid anywhere between $50,000 to $83,000 a month to sit on Burisma's board, despite having no natural energy experience.

The judge presiding over the case originally wanted only three years of financial records but ultimately said he needed five years of records to determine how much child support Biden needs to cough up.

Roberts wants Biden to admit he sat on the board of Burisma and received a monthly paycheck from the company and that "he 'or an entity owned, controlled or under your direction or supervision' received money from a Chinese person or entity for foreign and domestic investment purposes."

The judge in the case has made it very clear that he doesn't want to drag this out any further and wants to make a decision soon.

"I do not want to have this [drag] out nor do I want to have to drag out the monies these individuals may have received in any form or fashion. I anticipate paternity as well as custody, support and visitation being established at our next hearing," the judge wrote.


Posted by: Fred || 12/12/2019 00:00 || Comments || Link || E-Mail|| [319 views] Top|| File under:
Britain
Exit poll shows Conservatives trouncing Labour in UK election
[Ynet] An exit poll showed Prime Minister Boris Johnson's Conservative Party will win a majority of 86 seats and Labour will win 191 seats in a British general election dominated by Brexit and - for the Jewish community at least - allegations of anti-Semitism.

The result gives Johnson the numbers in parliament he needs to deliver Brexit on Jan. 31, the exit poll indicated.

The exit poll showed the Conservatives would win 368 seats, enough for a comfortable outright majority in the 650-seat parliament. The Scottish National Party was predicted to win 55 seats and the Liberal Democrats 13.

Official results were to be declared over the seven hours after polls closed at 10 pm.

In the last five national elections, only one exit poll has got the outcome wrong - in 2015 when the poll predicted a hung parliament when in fact the Conservatives won a majority, taking 14 more seats than forecast.

If Johnson's bet on a snap election has paid off, he will move swiftly to ratify the Brexit deal he struck with the European Union so that the United Kingdom can leave on Jan. 31 - 10 months later than initially planned.
Over all things certain, this is sure indeed,
Suffer not the old King: for we know the breed.

Give no ear to bondsmen bidding us endure.
Whining "He is weak and far"; crying "Time shall cure.",

(Time himself is witness, till the battle joins,
Deeper strikes the rottenness in the people's loins.)

Give no heed to bondsmen masking war with peace.
Suffer not the old King here or overseas.
Posted by: g(r)omgoru || 12/12/2019 18:34 || Comments || Link || E-Mail|| [221 views] Top|| File under:
Home Front: Politix
Yang Qualifies for Dem December Prez Debate
[Hot Air] Only two days before the deadline to qualify for the last Democratic presidential primary debate of 2019, entrepreneur Andrew Yang secured his last qualifying poll to join six of his competitors in Los Angeles on Dec. 19, marking the only candidate of color who will appear on the stage so far.

He will join: former Vice President Joe Biden, South Bend, Indiana, Mayor Pete Buttigieg, Minnesota Sen. Amy Klobuchar, billionaire Tom Steyer, Vermont Sen. Bernie Sanders and Massachusetts Sen. Elizabeth Warren.
Posted by: lord garth || 12/12/2019 09:19 || Comments || Link || E-Mail|| [132 views] Top|| File under:
House Passes bill that critics say grants 'large-scale amnesty' to illegal immigrants

[FOX] The Farm Workforce Modernization Act passed 260-165, with support from both Democrats and Republicans. The bill provides a process for undocumented farmworkers to seek a temporary five-and-a-half-year "Certified Agricultural Worker" status if they have worked for approximately six months in the industry in the last two years.

Rep. Zoe Lofgren, D-Calif., the bill's sponsor, said that it was a "historic" compromise and example of bipartisanship.



Because California needs more serfs



The bill had support from a number of farm groups, but has faced fierce opposition from immigration restrictionists, who claim that the amnesty component is similar to one in the 1980s that was rife with fraud and saw more than a million illegal immigrants win protection. They also say that the bill keeps immigrant workers tied to their jobs in a form of indentured servitude until they get their green cards.

"The only thing worse than another large-scale amnesty is one that then forces people to continue to toil for poor wages and under poor working conditions for the same unscrupulous employers who hired them illegally in the first place," Dan Stein, president of the Federation for American Immigration Reform (FAIR), said in a statement.
Posted by: Mercutio || 12/12/2019 07:27 || Comments || Link || E-Mail|| [265 views] Top|| File under:
Are Republicans About to Screw Up Trump's Senate Trial?
[Red State] It's a question that could go either way given the latest details of how Republicans are planning to approach this.

According to Mitch McConnell and Lindsey Graham, they may be looking to punt completely. No witnesses, no defense, just letting Democrats rattle on and then voting. The wisdom of such a strategy is certainly debatable, but when is the last time such cowering worked out in the positive?

This from the Washington Examiner.

Senate Republicans do not expect to call witnesses President Trump might want to hear from most in an impeachment trial, conceding there are not the votes to summon key figures such as Hunter Biden and the unidentified government whistleblower whose complaint sparked the process.

Senate impeachment rules require a majority vote to call witnesses, and with just two out of 53 votes to spare, there is no "appetite" among Republicans to pursue testimony from people that Democrats blocked Republicans from subpoenaing during the House investigation. Indeed, Republicans might forgo calling witnesses altogether, saying minds are made up on Trump's guilt or innocence and that testimony at trial on the Senate floor would draw out the proceedings unnecessarily.

Not calling Joe and Hunter Biden is one thing, as it could conceivably devolve into a fight Trump doesn't really need. I can just imagine the elder Biden chastising Republicans on national TV for using his son against him after he's already had one die in recent years. I'm not sure that's a visual the Republican party needs or wants, as it could unintentionally boost candidate Biden in an election year.

But they aren't even going to call the whistleblower? They aren't going to ask Adam Schiff about his machinations? They aren't going to get Alexander Vindman under oath and make him answer for leaking classified information? I understand being risk averse, but that strikes me as politically dumb. Further, it'd be letting people off the hook who shouldn't get to pretend like the past two months never happened.
Posted by: g(r)omgoru || 12/12/2019 04:53 || Comments || Link || E-Mail|| [389 views] Top|| File under:
Tom Brokaw: Journalists Used to Be Trusted, But Social Media Ruined That
I'm terribly sorry, my dear, but absolutely nobody cares about your concerns. If they did, you'd be doing this interview on NBC, not that other news channel.

[NEWSBUSTERS.ORG] Longtime NBC News anchor Tom Brokaw came on CBS's The Late Show Monday to talk about his new Watergate book and compare the impeachment inquiry of Richard Nixon to the current impeachment of President Trump. While he was there, he also boasted how journalists in his day could be counted on to report accurately; but today, people got their news from social media which couldn't be trusted.


While comparing his time covering Watergate to the current impeachment proceedings, Brokaw told host Stephen Colbert how journalists used to be considered trustworthy, because they had plenty of time to do their own sourcing and could control what was reported:

"[I]t wasn't 24-7 on television...I would be working the phones all day long to try to find out what, in fact, happened and, when it would go on, it would be very much organized and I could count on what I was saying," he touted.

Colbert interjected to joke, "Wait, go back! What was news like when it was organized and you could count on what you were saying? Take me back to this mythical land!"

But now, Brokaw lamented, the rise of new media on social media platforms had caused Americans to pick and choose what media they wanted instead of what "could be authenticated." He added that while journalists weren't infallible, they "worked hard" at finding the facts and were held accountable for their reporting.

Brokaw also complained that the traditional media no longer had a monopoly on news reporting, saying we've "lost control" of social media:


Posted by: Fred || 12/12/2019 00:00 || Comments || Link || E-Mail|| [325 views] Top|| File under:
Democrat Karen Bass says she's open to impeach Trump again if he gets reelected in 2020
[FOXNEWS] Rep. Karen Bass, D-Calif., said Tuesday she's willing to impeach President Trump again if he wins reelection in 2020.

TMZ founder Harvey Levin presented Bass with a scenario in which Trump wins a second term but Democrats take over the Senate from the Republicans.

"There's no such thing, really, as double jeopardy in an impeachment trial because it's political," Levin said. "Suppose he gets reelected... and you win back the Senate in a big way. If you did that, would you be inclined to take a second bite at the apple and reintroduce the exact same impeachment articles and then send it through again a second if you have a Democratic Senate on your side?"

"So, you know, yes, but I don't think it would be exactly the same and here's why," Bass responded, "because even though we are impeaching him now, there's still a number of court cases, there's a ton of information that could come forward. For example, we could get his bank records and find out that he's owned 100 percent by the Russians."


Posted by: Fred || 12/12/2019 00:00 || Comments || Link || E-Mail|| [320 views] Top|| File under:
Fake moderate Virginia Democrat Abigail Spanberger feels the heat from fed up, impeachment-weary constituents
[AMERICANTHINKER] The first signs of trouble ahead for newly elected so-called moderate representatives in swing districts are being felt here in Virginia's 7th District.

Rep. Abigail Spanberger hopped on the moderate train in 2018, touting her CIA background ad nauseam to the people of the traditionally Republican 7th District. With the help of millions of dollars from pro-child sacrifice abortion PACs and Soros-funded outfits, volunteers from Northern Virginia spread out over the western and southwestern suburbs of Richmond to give her a slim margin of victory over Republican Dave Brat. But Spanberger's cover as an across-the-aisle moderate is not holding up well under the pressure of an impeachment hoax and a newly elected majority-Democrat Legislature.

Up until this past weekend, Spanberger's numerous town halls have been generally peaceful Q&As. That all changed during Sunday's gathering at a middle school gym in Spotsylvania County.

The Virginia General Assembly's push for more radical gun control policies coupled with Spanberger's "yes" vote for the impeachment inquiry after she promised to vote "no" came to a head on Sunday. If many of her constituents weren't paying attention to Spanberger's flip-flop before the hearings began last week, they are now.

The mask is slipping, and the lady is no moderate. In one exchange with a member of the audience, Spanberger, the CIA officer, apparently didn't understand that here in the United States we are innocent until proven guilty.

"No one has dispelled or attempted to dispel or provide evidence that would exonerate the president," she said.

"Did you really say that? You have to prove you're innocent?" someone else responded.

Spanberger then insisted President Trump's conduct with Ukraine jeopardized national security.
Posted by: Fred || 12/12/2019 00:00 || Comments || Link || E-Mail|| [501 views] Top|| File under:
Bloomberg: When I'm President I'll Pack the Supreme Court With Anti-Gun Justices
[TOWNHALL] Former New York City Mayor Michael Bloomberg has made a name for himself as a leader in the gun control movement. After all, he funds Everytown for Gun Safety and Moms Demand Action. Naturally, Bloomberg has decided to use his anti-Second Amendment stance to make himself a top tier in the 2020 Democratic field.

In an opinion piece in the Chicago Tribune, Bloomberg rehashed his stance on the Supreme Court case known as New York Rifle and Pistol Association v. New York City. At the time, NYC prohibited gun owners from transporting firearms outside of city limits, even if the resident was taking them to a gun range. Once the New York Rifle and Pistol Association, along with the National Rifle Association (NRA) and Second Amendment Foundation (SAF )challenged the city's ordinance in a court of law, NYC decided to rescind the law. The city tried to get the lawsuit thrown out, saying the point is now moot because the ordinance no longer exists. Gun rights advocates, however, are worried the city will reimplement the law if the Supreme Court decides to throw out the case.

According to Bloomberg, pro-gun groups, like the NRA, are trying to thwart "public safety." His solution is to "appoint judges who understand that the Second Amendment allows for common sense limits on gun ownership."


Posted by: Fred || 12/12/2019 00:00 || Comments || Link || E-Mail|| [328 views] Top|| File under:
Biden signals to aides that he would serve only a single term
[POLITICO] Former Vice President Joe Foreign Policy Whiz Kid Biden

...Old, boring, a plagiarist, fond of hair sniffing and grabbing the protruding parts of women, and not whatcha call brilliant...
's top advisers and prominent Democrats outside the Biden campaign have recently revived a long-running debate whether Biden should publicly pledge to serve only one term, with Biden himself signaling to aides that he would serve only a single term.

While the option of making a public pledge remains available, Biden has for now settled on an alternative strategy: quietly indicating that he will almost certainly not run for a second term while declining to make a promise that he and his advisers fear could turn him into a lame duck and sap him of his political capital.
Posted by: Fred || 12/12/2019 00:00 || Comments || Link || E-Mail|| [264 views] Top|| File under:
Pelosi Bonaparte sees her Waterloo
[WASHINGTONTIMES] Thursday's vote on impeachment says everything about Mrs. Pelosi's speakership and nothing about Mr. Trump's presidency.

This is Nancy San Fran Nan Pelosi

Congresswoman-for-Life from the San Francisco Bay Area, born into a family of professional politicians. On-again-off-again Speaker of the House. It's not her fault when they lose, but it's her accomplishment when they win. Noted for her heavily botoxed grimace and occasional senior... uhhh... moments...
's Waterloo, and she knows it.

Pelosi Bonaparte has desperately tried to throttle down the impeachment freight train that the crazies in her party have been frothing about since Election Day 2016.

Not because she likes Mr. Trump or wants him to be president, but because she is a smart enough politician to know that impeachment will fail to remove the president and could very well cost Democrats control of the House ‐ not to mention assure Mr. Trump's reelection.

In that case, Pelosi Bonaparte still goes down in history as the nation's first female House speaker, but she also goes down as the first female House speaker to lose her majority ‐ twice.

Thursday's vote is final proof that she has surrendered and allowed the inmates to take over the asylum.

Among those voting who clearly understands what Pelosi Bonaparte also understands is Rep. Collin Peterson, the longtime Minnesota Democrat who represents a district that voted for Mr. Trump by 30 percentage points in 2016.

In 1998, when the House voted to launch impeachment proceedings against President Clinton, Mr. Peterson voted in favor of proceeding, though he would later vote against actually impeaching the president.

What does it say that a guy like Mr. Peterson saw a case at least worth pursuing against the president of his own party back in 1998, yet he doesn't see such a case worth pursuing against the president of his opposing party today?

It tells us that, like Pelosi Bonaparte, he knows Waterloo when he sees it.
Posted by: Fred || 12/12/2019 00:00 || Comments || Link || E-Mail|| [376 views] Top|| File under:
Who's in the News
54
[untagged]
8
Sublime Porte
2
Govt of Pakistan
2
Commies
2
Hezbollah
2
Moslem Colonists
1
Arakan Rohingya Salvation Army
1
al-Shabaab (AQ)
1
Islamic State
1
Lashkar e-Taiba
1
Boko Haram (ISIS)
1
Taliban
1
Govt of Iran
Bookmark
E-Mail Me
The Classics
The O Club
Rantburg Store
The Bloids
The Never-ending Story
Thugburg
Gulf War I
The Way We Were
Bio
Merry-Go-Blog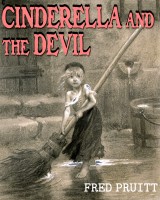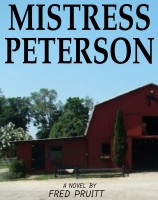 On Sale now!


A multi-volume chronology and reference guide set detailing three years of the Mexican Drug War between 2010 and 2012.

Rantburg.com and borderlandbeat.com correspondent and author Chris Covert presents his first non-fiction work detailing the drug and gang related violence in Mexico.

Chris gives us Mexican press dispatches of drug and gang war violence over three years, presented in a multi volume set intended to chronicle the death, violence and mayhem which has dominated Mexico for six years.
Click here for more information


Meet the Mods
In no particular order...


Steve White
Seafarious
Pappy
lotp
Scooter McGruder
john frum
tu3031
badanov
sherry
ryuge
GolfBravoUSMC
Bright Pebbles
trailing wife
Gloria
Fred
Besoeker
Glenmore
Frank G
3dc
Skidmark
Alaska Paul



Better than the average link...



Rantburg was assembled from recycled algorithms in the United States of America. No trees were destroyed in the production of this weblog. We did hurt some, though. Sorry.
3.235.85.115