As Rivals Fight for Control of Libya, Erdogan Says Turkey May Jump In
[NYTIMES] The battle for control of Libya threatened to escalate further this week as The Sick Man of Europe Turkey

...just another cheapjack Moslem dictatorship, brought to you by the Moslem Brüderbund...
said it might intervene to stop the Russian-backed forces now closing in on Tripoli


...a confusing city, one end of which is located in Lebanon and the other end of which is the capital of Libya. Its chief distinction is being mentioned in the Marine Hymn...


, the capital.

In comments to Ottoman Turkish television networks on Monday night and again on Tuesday, President His Enormity, Sultan Recep Tayyip Erdogan the First


...Turkey's version of Mohammed Morsi but they voted him back in so they deserve him. It's a sin, a shame, and a felony to insult the president of Turkey. In Anatolia did Recep Bey a stately Presidential Palace decree, that has 1100 rooms. That's 968 more than in the White House, 400 more than in Versailles, and 325 more than Buckingham Palace, so you know who's really more important...


pointedly raised the possibility that Turkey might send troops to counter the Russians if the United Nations


...boodling on the grand scale...


-recognized government headquartered in Tripoli formally requested it.

"In case of such an invitation, Turkey will decide itself about what kind of initiative to undertake," Mr. Erdogan said Monday. On both Monday and Tuesday he referred explicitly to the possibility of "sending soldiers" or "our personnel."

Mr. Erdogan, for commercial and political reasons, has emerged as the last significant patron of the beleaguered Tripoli government. His blunt talk of a new military intervention underscored the perilousness of the situation now facing the Tripoli government, which is under a tightening siege by Russian forces backing the militia leader Khalifa Hifter.

Officials of Tripoli's so-called Government of National Accord said they were open to any assistance that advanced its mission. "The G.N.A. welcomes ALL international support," Mohammed Ali Abdullah, an adviser for United States affairs to the Tripoli government, wrote in a text message.

Libya is a strategic prize with vast oil reserves and a long Mediterranean coastline.

But eight years after a NATO


...the North Atlantic Treaty Organization. It's headquartered in Belgium. That sez it all....


intervention helped topple Col. Muammar el-Qadaffy during the Arab Spring revolt, the country remains mired in chaos. The bedlam has turned its beaches into a departure point for tens of thousands of Europe
...the land mass occupying the space between the English Channel and the Urals, also known as Moslem Lebensraum...
-bound migrants colonists and its deserts into a haven for bands of

murderous Moslem

Death Eater

s.


Posted by: Fred || 12/12/2019 00:00 || Comments || Link || E-Mail|| [199 views] Top|| File under: Sublime Porte
The Grand Turk
Turkey Court Keeps US Consul Staffer in Jail
Just a gentle reminder that they're holding one of our people in durance vile, INFIDEL!!

[AnNahar] A Ottoman Turkish court rejected a request Wednesday to release a US consular staffer tossed in the slammer
Drop the heater, Studs, or you're hist'try!
since 2017 on espionage charges as he told the judge no credible evidence had been submitted against him.

The case of Metin Topuz, a Ottoman Turkish citizen and liaison for the US Drug Enforcement Administration, has added to growing tensions between Ankara and Washington.

Topuz has been in jail since his arrest in October 2017, accused of ties to US-based

Moslem

preacher Fethullah Gülen


... a Turkish preacher living in Pennsylvania whom the current govt of Turkey considers responsible for all the ills afflicting Turkey and possibly the entire world. Gülen and Erdogan used to be really good friends, but only one of them could be sultan, and Gülen lost...


, who Ankara says ordered an attempted coup the year before.

His next court appearance was set for March 10.

"The charges are based on unrealistic allegations and contradictory testimonies of so-called witnesses," Topuz told the Istanbul court.

"Not one single piece of evidence has been presented to the court that would convince a rational person that I tried to destroy the Ottoman Turkish republic," he added, referring to claims made by the prosecution.

The trial has been delayed as prosecutors try to locate a witness who Topuz's lawyers say has fled to

Italia

and has no bearing on the case.

Since the failed 2016 coup, tens of thousands of people have been arrested over suspected ties to Gulen and more than 100,000 people have been sacked or suspended from public sector jobs. Gulen rejects the coup accusations.

Washington's refusal to extradite Gulen, combined with differences over the Syrian conflict and The Sick Man of Europe Turkey

...the occupiers of Greek Asia Minor...
's decision to buy a Russian missile defence system, have put unprecedented strain on relations between the NATO


...the North Atlantic Treaty Organization. A single organization with differing goals, equipment, language, doctrine, and structure....


allies.
Posted by: trailing wife || 12/12/2019 00:12 || Comments || Link || E-Mail|| [130 views] Top|| File under: Sublime Porte
What Really Happened at NAS Pensacola, and Why
Excerpt:


[DB] What is it like training an international student?

Each nation is different, and it was interesting to see some stereotypes play out and interact with different cultures. The Swedish and Norwegians were your typical vikings. The Germans were often humorless, focused, and smart. The Singaporeans were incredibly disciplined, and this group of students policed itself in an impressive manner. Any Sing who did poorly on a flight or test would have the other students ensure they did well the next time around. I'd gladly fight alongside any of these guys any day of the week. I stay in touch with several of my students as their careers advance.

The Saudi students have an entirely different reputation and structure to their training. While all of the other nations employ a form of meritocracy to be in the flight program, the Saudi students are typically the child of a Saudi sheik, politician, or member of a rich/important Saudi family. They all drive luxury vehicles, and flaunt their wealth to the other students and instructors. It isn't unusual to see a Saudi student wearing designer shoes that cost thousands of dollars in their uniforms instead of their issued shoes or boots.

The Saudis do not stand any of the squadron watches (Like assistant OOD, where the flight schedule is executed), while other nations participate fully in squadron functions. The Saudis also have a cadre of senior officers in Pensacola, ostensibly to monitor and aid the progress of the students. They employ a number of former/retired (US) Navy pilots to serve as tutors to the Saudis, and also to provide instruction on how to properly interact with their US instructors and inside of American society. The retired officers also act as a liaison to the American command structure.

Our instructors are told that we can only instruct the Saudis in flying. Issues regarding disciple, respect, or military bearing, etc all have to be referred to the liaisons. Those issues are rampant among the Saudi contingent, and are well known among the chain of command. While there are certainly some Saudi students who have been respectful and disciplined, the norm is an aloof, arrogant child who seeming feels superior to his instructor.

American and non-Saudi international students are expected to show up to the pre-flight briefs ready to explain all of the concepts required in the flight to the instructor (proof they study and paid attention in class). Saudi students often show to briefs unprepared to meet that standard, and expect the material to be presented to them anew. The norm for the Saudis is to pass the student regardless of performance, unless they are simply a danger to themselves, then they get referred back through the liaisons.
Posted by: Besoeker || 12/12/2019 01:07 || Comments || Link || E-Mail|| [483 views] Top|| File under: Moslem Colonists
Man injured in Poway shooting sues synagogue over lax security
Concerns about being sued should goose congregational preparations against future attacks in the way that concerns about future attacks clearly have not. Ditto for schools and churches, one hopes.

[IsraelTimes] Almog Peretz, who was shot in the leg, claims Chabad center did not use a $150,000 government grant it received to protect congregants against potential anti-Semitic attacks.

A man who was injured in the shooting attack at the Chabad of Poway is suing the Jewish center for not protecting its worshipers.

Almog Peretz was shot in the leg in the April 27 attack. His 8-year-old niece was also injured.

Peretz was shot while gathering children together in the synagogue and ushering them to safety. One woman was killed in the attack, and the synagogue's rabbi was shot and lost a finger.

The lawsuit filed on Friday in the Los Angeles County Superior Court alleges that the synagogue did not have proper security, despite a rise in anti-Semitic attacks nationally, and did not use a $150,000 government grant to upgrade security, the Los Angeles Times reported.

Chabad of Poway received the grant a month before the attack because the synagogue "believed that it was at risk of an anti-Semitic attack on its congregants," according to the lawsuit. On the day of the attack, the building's doors were not locked, and no guards or other security measures were in place, it says.

Peretz plans to sue the gun store that sold the shooter his weapon, as well as the Chabad organization, Fox5 San Diego reported.

Attorney Yoni Weinberg told Fox that the federal government had sued the Chabad of

Caliphornia, an impregnable bastion of the Democratic Party,

in 2014 for not using grant money toward security.

The accused gunman in the Poway shooting, John Earnest, 20, pleaded not guilty


"Wudn't me."


to charges of murder and attempted murder. The murder charge is classified as a hate crime, making Earnest eligible for the death penalty

. Earnest told a 911-operator right after the attack that he did it to save white people from Jews.

Chabad of Poway had no comment for either news outlet.
Posted by: trailing wife || 12/12/2019 00:00 || Comments || Link || E-Mail|| [162 views] Top|| File under:
India-Pakistan
Modi cleared of complicity in deadly communal riots
[Dhaka Tribune] Indian Prime Minister Narendra Modi was not complicit in deadly religious riots that broke out in 2002 in one of the bloodiest episodes in independent India, according to a judge-led commission report released Wednesday.

Modi was the chief minister of the western state of Gujarat


...where rioting seems to be a traditional passtime...


when nearly 1,000 people -- the majority of them

Moslem

s - were killed in riots triggered by a fire on a train which killed 59 Hindu activists.

The riots have long dogged Modi, who was accused by human rights


When they're defined by the state or an NGO they don't mean much...


groups of turning a blind eye to the violence.

The Nanavati Commission found that the riots were spontaneous, sparked by the train burning deaths, rather than pre-planned attacks.

"There is no evidence to show that these attacks were either inspired or instigated or abated by any minister of the state," the Nanavati Commission said in its nine-volume report of more than 2,500 pages.

The release of the report came amid protests in northeastern India over a citizenship bill that proposes excluding

Moslem

refugees from neighbouring Afghanistan, Bangladesh and Pakistain.

Modi's Bharatiya Janata Party (BJP), re-elected in a landslide in May after coming to power in 2014, has long been accused of following a "Hindutva" agenda favouring officially secular India's majority Hindus.

In August Modi's administration rescinded the partial autonomy of Jammu and Kashmir

...a disputed territory lying between India and Pakistain. After partition, the Paks grabbed half of it and call it Azad (Free) Kashmir. The remainder they refer to as "Indian Occupied Kashmir". They have fought four wars with India over it, the score currently 4-0 in New Delhi's favor. After 72 years of this nonsense, India cut the Gordian knot in 2019, removing the area's special status, breaking off Ladakh as a separate state, and allowing people from other areas to settle (or in the case of the Pandits, to resettle) there....
, India's only

Moslem

-majority state, in what his government said was aimed at boosting the local economy and rooting out corruption.

The report - which included 44,445 affidavits from witnesses and 488 government officials -- was tabled in the Gujarat state assembly on Wednesday, five years after it was submitted to the government following a 12-year probe.

While the commission's terms of reference did not require the government to make the findings public, it said in September the report would be released after a petition for its publication was filed in the High Court.


Posted by: Fred || 12/12/2019 00:00 || Comments || Link || E-Mail|| [171 views] Top|| File under:
Iraq
Iraqi Families Fear Worst after Protesters Abducted Last Friday
[AnNahar] "Last seen: Friday, 9:18pm." About an hour after

button men

began attacking a protest encampment in Iraq's capital at the weekend, Mustafa -- who had slept there for weeks -- went offline.

In the days since, the 20-year-old demonstrator has not reappeared on messaging application WhatsApp, or in real life.

Late Friday, unidentified

button men

stormed and torched the multi-storey building known as al-Sinek Garage, where anti-government protesters had camped out for weeks.
Continued on Page 49
Posted by: trailing wife || 12/12/2019 00:13 || Comments || Link || E-Mail|| [113 views] Top|| File under:
Peshmerga commander turned barren mountain green while fighting Islamic State
[Rudaw] Located between the cities of Erbil and djinn-infested Mosul
... the home of a particularly ferocious and hairy djinn...
, Zartik Mountain is one of the Kurdistan Region's most strategic peaks.

The Islamic State

...formerly ISIS or ISIL, depending on your preference. Before that they were al-Qaeda in Iraq, as shaped by Abu Musab Zarqawi. They're really very devout, committing every atrocity they can find in the Koran and inventing a few more. They fling Allah around with every other sentence, but to hear western pols talk they're not really Moslems....
group (ISIS) briefly took control of the mountain in 2014. Though Peshmerga forces retook overall control within a month, it witnessed continued

festivities

between the two groups for years.

Khalid Mullah Hassan was a Peshmerga commander who took part in the operation to recapture Zartik.

Prior to its recapture, the mountain was barren.

"Until 2014, there were no trees on this mountain. There was no shade to rest in. It was very hot when Peshmerga forces came here. We would move with the shadow of our cars. We thought the mountain should no longer be like that [desert]," Hassan said.

Khalid decided to grow a forest on the mountain.

"We planned [tree planting] with the army commander - he was very supportive of the idea. The first step was taken here. We planted this group of trees, then we developed the idea to build a forest. As a result, we planted more than 1,000 olive trees. We planted Vitis [grapevine] trees. To this date, we've planted about 1,200 trees here," Hassan explained.

Tree planting took place even when the fear of deadly

festivities

breaking out was a constant. Khalid recounts a time when a group of Peshmerga were shot at while planting.

"We were a huge number of Peshmerga - about 20 were with me digging holes to plant more trees in. All of a sudden, we heard a lot of gunshots. Mortar rounds were landing in that valley, but the group continued to plant trees."

In recounting the mission to make Zartik green, one Peshmerga expanded on the usual understanding of a soldier's role to include the "sacred work" of planting trees in the midst of conflict.

"We could do both our duties [fighting and planting] because planting trees is sacred work. Wherever the Peshmerga goes, there should be reconstruction. Even if a place is in ruin, the Peshmerga has to reconstruct it."
Posted by: trailing wife || 12/12/2019 00:00 || Comments || Link || E-Mail|| [167 views] Top|| File under:
Israel-Palestine-Jordan
Israel calls another election for March 2, the third in a year
[IsraelTimes] Short-lived 22nd Knesset automatically disperses at midnight, new election season kicks off, as political turmoil continues to engulf country.

With no Knesset member having gained the support of 61 MKs by the midnight deadline, the Knesset officially dissolved and new elections set for 90 days time, March 10.

Netanyahu will be campaigning in the upcoming election in the shadow of criminal charges against him in three corruption probes, which were announced by the attorney general last month. He faces an indictment over bribery in one case, and fraud and breach of trust in the three cases. He denies all wrongdoing.

He also faces an internal leadership challenge by Likud MK Gideon Sa'ar in an upcoming party primary.


Posted by: trailing wife || 12/12/2019 00:00 || Comments || Link || E-Mail|| [153 views] Top|| File under:
Southeast Asia
Fact-checking Aung San Suu Kyi's claims over genocide allegations
[Dhaka Tribune] Aung San Suu Kyi has advanced the arguments at The Hague, in response to allegations including genocide were much the same as the Burmese leader has been making for years now.

She might have been saving her best defence for the highest stage of all. However,


death is not the end. There remains the litigation over the estate...


most had been discredited long before she delivered her 20-minute address at the international court of justice on Wednesday morning.

There had undoubtedly been violence in the country's restive northern Rakhine state, Aung San Suu Kyi told the judges. Armed groups had attacked the Burmese army, which had responded with force, sending more than 700,000 Rohingya fleeing to Bangladesh.

Nonetheless she challenged the idea that the military's actions were carried out with genocidal intent ‐ "to destroy the Rohingya as a group, in whole or in part."

She cited Myanmar's efforts to investigate the alleged crimes. Soldiers had been incarcerated
... anything you say can and will be used against you, whether you say it or not...
, and an extensive special inquiry was under way, she said. In addition, Myanmar has been negotiating with Bangladesh's government for the "voluntary, safe and dignified" return of the hundreds of thousands of Rohingya, who fled to Cox's Bazar starting in August 2017.

"How can there be an ongoing genocide or genocidal intent when these concrete steps are being taken?" Suu Kyi asked.

Yet far from absolving the country, each of these steps has been sharply criticized as delaying justice, at best, and denying it at worst.

Seven Burmese military personnel were indeed sentenced to 10 years in prison with hard labour after being found guilty of murdering 10

Moslem

men. However,


death is not the end. There remains the litigation over the estate...


they were released after serving less than a year behind bars. (In contrast, two

Rooters

journalists who exposed the killings were incarcerated
... anything you say can and will be used against you, whether you say it or not...
for more than 500 days.)

Suu Kyi herself pointed to the inadequacy of the justice system in this case, noting on Wednesday: "Many of us in Myanmar were unhappy with this pardon [of the seven military personnel]."

It is also true that a special investigation has been established. Myanmar announced an international commission of enquiry (ICOE) in May 2018. Still the rule of law in the country is notoriously patchy, and the independence of the judiciary has been in question for decades.

The Myanmar government explicitly said it was establishing the ICOE in response to "false allegations" of violence against the Rohingya. At a

presser

in August 2018, the commission's chair made clear "there will be no blaming of anybody, no finger-pointing of anybody."
Posted by: Fred || 12/12/2019 00:00 || Comments || Link || E-Mail|| [149 views] Top|| File under: Arakan Rohingya Salvation Army
Syria-Lebanon-Iran
U.S. Official Says 'No Aid Package' to Save Lebanon from Its 'Financial Mess'
[AnNahar] U.S. Assistant Secretary of State for Near Eastern Affairs David Schenker said Wednesday that attendees at a

Gay Paree

meeting on supporting

Leb

had agreed to give technical advice to Lebanese institutions but they won't provide the bailout that caretaker Prime Minister Saad Hariri
...Second son of Rafik Hariri, the Leb PM who was assassinated in 2005. He has was prime minister in his own right from 2009 through early 2011. He was born in Riyadh to an Iraqi mother and graduated from Georgetown University. He managed his father's business interests in Riyadh until his father's assassination. When his father died he inherited a fortune of some $4.1 billion, which won't do him much good if Hizbullah has him bumped off, too....
had requested.

Hariri had called on Soddy Arabia


...a kingdom taking up the bulk of the Arabian peninsula. Its primary economic activity involves exporting oil and soaking Islamic rubes on the annual hajj pilgrimage. The country supports a large number of princes in whatcha might call princely splendor. When the oil runs out the rest of the world is going to kick sand in the Soddy national face...


,

La Belle France

, The Sick Man of Europe Turkey

...the only place on the face of the earth that misses the Ottoman Empire...
, the United States, China, and Egypt to send funds to help

Leb

finance imports.

"There's no aid package, there is no bailout," Schenker told The

News Agency that Dare Not be Named

. "

Leb

is not being saved from its financial mess."

Schenker said the group is considering sending some humanitarian aid
to

Leb

to alleviate residents' suffering, though it was unclear when or how much.

Schenker also insisted the U.S. is not laying out conditions for which groups can be included in the new government.

"We have stuck until now with focusing on a set of principles, which is not who is the prime minister, not who is the minister of finance, not what party they're from, not what religion they're from -- but whether they are capable of reform," he told AP.

Posted by: trailing wife || 12/12/2019 00:00 || Comments || Link || E-Mail|| [313 views] Top|| File under: Hezbollah
US hits Iranian transport firms with sanctions, hopes for more prisoner swaps
[AlAhram] The Trump administration on Wednesday hit Iran

...a theocratic Shiite state divided among the Medes, the Persians, and the (Arab) Elamites. Formerly a fairly civilized nation ruled by a Shah, it became a victim of Islamic revolution in 1979. The nation is today noted for spontaneously taking over other countries' embassies, maintaining whorehouses run by clergymen, involvement in international drug trafficking, and financing sock puppet militias to extend the regime's influence. The word Iran is a cognate form of Aryan, the abbreviation IRGC is a cognate form of Stürmabteilung (or SA), the term Supreme Guide is a cognate form of either Shah or Führer or maybe both, and they hate Jews Zionists Jews. Their economy is based on the production of oil and vitriol...
with new sanctions that target several transportation firms as it continues its ``maximum pressure campaign`` against the Islamic Theocratic Republic over its nuclear and ballistic missile programs.

The sanctions target Iran's state shipping line and a China-based company that has been involved in delivering missile parts to Iran.

They also add a layer of new penalties to a previously sanctioned Iranian airline, Mahan Air, which is accused of sending weapons to Iranian proxies in

Leb

and Yemen


...an area of the Arabian Peninsula sometimes mistaken for a country. It is populated by more antagonistic tribes and factions than you can keep track of...


, and three of its sales agents.

The moves were announced by the Treasury and the State Department and will subject foreign firms and governments that do business with the targeted entities to sanctions themselves, including a freeze on any assets they may have in US jurisdictions.

``Today's designations put the world on notice that those who engage in illicit transactions with these companies will risk exposure and sanctions themselves,`` Secretary of State Mike Pompeo said.

Pompeo announced the sanctions even as he expressed hope that a weekend prisoner swap with Iran could lead to a dialogue between Washington and Tehran over prisoners.

He called Saturday's release of Princeton graduate student Xiyue Wang in exchange for an Iranian locked away
Drop the gat, Rocky, or you're a dead 'un!
in the US a ``happier note'' that could yield progress.

``I do hope the exchange that took place will lead to a broader discussion on consular affairs. We are working to use this as an opportunity to continue that effort,`` he said.

``I hope that it portends well. We have had some indication that that may be the case, but I don't want to be overstate that, I don't want to give false optimism about that pathway.''

``If we can find an opening and deliver these people back to their families and back to America we will certainly do that,'' he said.

US authorities say Iran is holding one American national and five dual US-Iranian nationals.

They include Navy veteran Michael White, who is serving a 10-year espionage sentence, as well as environmentalist Morad Tahbaz, an Iranian with US and British citizenship also initially sentenced to 10 years in prison, and Iranian-American father and son Siamak and Baquer Namazi. Former FBI agent Robert Levinson has been missing for 13 years since disappearing in Iran.

Iran says American authorities are holding about 20 Iranian nationals in jail and on Monday said it was ready for more prisoner swaps with the US.

Posted by: trailing wife || 12/12/2019 00:04 || Comments || Link || E-Mail|| [146 views] Top|| File under: Govt of Iran
Who's in the News
54
[untagged]
8
Sublime Porte
2
Govt of Pakistan
2
Commies
2
Hezbollah
2
Moslem Colonists
1
Arakan Rohingya Salvation Army
1
al-Shabaab (AQ)
1
Islamic State
1
Lashkar e-Taiba
1
Boko Haram (ISIS)
1
Taliban
1
Govt of Iran
Bookmark
E-Mail Me
The Classics
The O Club
Rantburg Store
The Bloids
The Never-ending Story
Thugburg
Gulf War I
The Way We Were
Bio
Merry-Go-Blog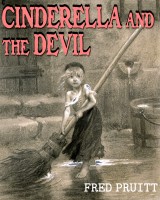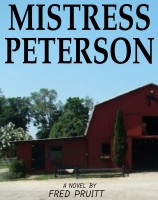 On Sale now!


A multi-volume chronology and reference guide set detailing three years of the Mexican Drug War between 2010 and 2012.

Rantburg.com and borderlandbeat.com correspondent and author Chris Covert presents his first non-fiction work detailing the drug and gang related violence in Mexico.

Chris gives us Mexican press dispatches of drug and gang war violence over three years, presented in a multi volume set intended to chronicle the death, violence and mayhem which has dominated Mexico for six years.
Click here for more information


Meet the Mods
In no particular order...


Steve White
Seafarious
Pappy
lotp
Scooter McGruder
john frum
tu3031
badanov
sherry
ryuge
GolfBravoUSMC
Bright Pebbles
trailing wife
Gloria
Fred
Besoeker
Glenmore
Frank G
3dc
Skidmark
Alaska Paul



Better than the average link...



Rantburg was assembled from recycled algorithms in the United States of America. No trees were destroyed in the production of this weblog. We did hurt some, though. Sorry.
18.234.97.53