Chicago mom fatally shot while shielding baby from gunfire
[NYPOST] A young Chicago mom was fatally shot while shielding her 1-year-old daughter from gunfire outside her home, police said.

Brittany Hill, 24, had just gotten out of a car and was holding her girl when someone opened fire from a silver Chevrolet Impala around 8:50 a.m. Tuesday in a neighborhood on Chicago's West Side, cops said.

Hill was shot in her right side, but managed to take cover behind a car and place her body over her baby, said police spokeswoman Michelle Tannehill, according to the Chicago Tribune.

"She shielded the baby from the gunfire," Tannehill said.

Hill, whose young son was also nearby when the shooting erupted, was pronounced dead at West Suburban Medical Center in Oak Park. Her daughter was not injured.

Investigators believe the shooter was targeting three people who were near Hill in a possible gang-related attack.

"This is not a random act of violence, unfortunately," Tannehill said, according to the Tribune. "It could possibly have been a targeted incident due to gang conflicts and retaliations in the area."


"Because as we all know, random violence is a fortunate thing. Unfortunately, this wasn't random, so she just kinda got in the way. Nobody coulda foreseen that she was gonna be right there right then, or that she was the kinda mother who would shield her kid from flying lead. If she'd gotten an abortion, this would never have happened."
Posted by: Fred || 05/30/2019 00:00 || Comments || Link || E-Mail|| [6466 views] Top|| File under:
-Short Attention Span Theater-
Teddy Roosevelt's Shotgun Goes to Texas
[Gun & Garden] At a James D. Julia firearms auction in 2010, what is widely agreed to be the most historic American shotgun in existence went on the block. The gun belonged to President Theodore Roosevelt, and the buyer was one Jason Roselius, a Texas-born attorney and lifelong history buff, whose winning $862,500 bid made it the most expensive gun ever sold at auction‐by a long shot.

The 12-gauge double was custom-made for Roosevelt, complete with an inscription on the right barrel, by the A.H. Fox Gun Company in 1908. In a letter to founder Ansley Fox shortly after receiving the gift, Roosevelt wrote, "I really think it is the most beautiful gun I have ever seen." The President looked after the Fox with meticulous care, cleaning it with a pair of his old pajamas (these too were included in the sale). Perhaps most significant are the gun's travels, including Roosevelt's famous 1909 African safari, a number of birds from which are on display at the Smithsonian. And now, the gun itself has a new home at the Panhandle-Plains Historical Museum (PPHM) in Canyon, Texas.



PPHM link found here.
Posted by: Besoeker || 05/30/2019 12:29 || Comments || Link || E-Mail|| [6486 views] Top|| File under:
Man sets himself ablaze near White House
[MAIL] Disturbing footage has emerged of a man setting himself on fire and calmly walking around near the White House as police desperately tried to douse the flames.

The man, who has not yet been identified, set himself on fire on Wednesday on the Ellipse park in downtown Washington D.C.

Video of the incident showed the man walking calmly across the Ellipse near the Washington Mall, an area popular with tourists, with flames covering his body.

Several seconds later, U.S. Secret Service staff could be seen towards him with a fire extinguisher to put out the blaze.

It occurred less than a mile from the White House.
Posted by: Besoeker || 05/30/2019 12:19 || Comments || Link || E-Mail|| [6504 views] Top|| File under:
Lena Dunham Poses Nude (Severe Eyeball Warning!)
[BREITBART] Actress Lena Dunham posed nude on social media to encourage people to love themselves more, the latest in a bizarre series of missives about weight gain and body positivity.


"Lookit dat, honey! You ain't nearly as fat as her!"


Posing naked amid a sunny backdrop, the Once Upon a Time in Hollywood actress pledged to donate to the women's organization Peggy Albrecht Friendly House, a charity that helps women suffering from alcoholism and drug abuse, for every person who leaves a comment on her Instagram with a reason why they chose to love themselves.
"Oh, Earl! You say the nicest things!"
"Let's have sex!"
"Any negativity that comes your way is just an excuse to love yourself even more, right? Comment on my [Instagram] post with a reason you love yourself," Lena Dunham wrote. "For every comment in the next week, I'll be donating a dollar to @PeggyAlbrechtFH."
"Here, help me get this car cover off!"
"I like that car cover! It makes yer butt look sexy!"
"Earl!"
"Claudine!"
"Oh, take me, Earl!"
Posted by: Fred || 05/30/2019 00:00 || Comments || Link || E-Mail|| [6495 views] Top|| File under:
Africa Horn
Man Arrested In Connection With Murder Of Woman Little Girl In Galkayo
[RADIOSHABELLE] Puntland


...a region in northeastern Somalia, centered on Garowe in the Nugaal province. Its leaders declared the territory an autonomous state in 1998. Puntland and the equally autonomous Somaliland seem to have avoided the clan rivalries and warlordism that have typified the rest of Somalia, which puts both places high on the list for Islamic subversion...


security forces placed in durance vile
Drop the rod and step away witcher hands up!
a man suspected to be behind the heinous murder of Nimo Omar Shire in Galkayo town of Mudug region this week.

Puntland security officials confirmed that his man is currently

in jug

in the central Galkayo prison where he is under further investigations.

Nimo Omar Shire, 12, was stabbed to death on Tuesday night after leaving a mosque in the city following the Tarawih prayer.

Galkayo has seen in the past few months series of rape against

maiden of tender years

s and killings as the city is jointly controlled by Galmudug


...a semiautonomous region in central Somalia, bordering Puntland on the north. Galmudug is not trying to obtain international recognition as a separate nation, but rather considers itself autonomous within the larger Somali federalism, for what that's worth...


and Puntland security forces.


Posted by: Fred || 05/30/2019 00:00 || Comments || Link || E-Mail|| [6467 views] Top|| File under:
Bangladesh
RAB Kills 4 Poachers
Four people accused of poaching threatened Bengal tigers were shot dead by Bangladesh police on Wednesday during a gunfight in a mangrove forest, officials said.

Rapid Action Battalion (RAB) police challenged armed men on a boat in the Sundarbans, the world's largest mangrove forest, spokesman Mizanur Rahman said.

The poachers opened fire sparking the battle, Rahman told AFP. Four bodies, guns and ammunition were found on the boat.

RAB denied the use of the oft-maligned but never underestimated stutter gun.
Posted by: Bangkok Billy || 05/30/2019 04:12 || Comments || Link || E-Mail|| [6483 views] Top|| File under:
Caribbean-Latin America
40 die in clashes in four Brazil prisons
[DAWN] At least 40 inmates were killed in four jails in northern Brazil on Monday, authorities said, in the latest wave of violence to rock the country's severely overpopulated and dangerous prison system.


"Yep. At least forty!"


The victims appeared to have been killed by "asphyxiation," the Amazonas state government said in a statement, a day after 15 people were killed in one of the prisons.
"Whaddya mean by 'asphyxiation?'"
"They stopped breathing."
Officials had initially put the number of dead at 42, but later revised the number to 40 without explanation.
"Forty two..."
"Hey! Wait a minute! I ain't dead!"
"Me, neither!"
"... forty people dead..."
Posted by: Fred || 05/30/2019 00:00 || Comments || Link || E-Mail|| [6466 views] Top|| File under:
Cyber
NorthFace and Leo Burnett Tailor Made - Deface Wikipedia
Yesterday, we were disappointed to learn that The North Face, an outdoor recreation product company, and Leo Burnett Tailor Made, an ad agency retained by The North Face, unethically manipulated Wikipedia. They have risked your trust in our mission for a short-lived marketing stunt.

In a video about the campaign, Leo Burnett and The North Face boasted that they "did what no one has done before … we switched the Wikipedia photos for ours" and "[paid] absolutely nothing just by collaborating with Wikipedia."

The video was later published by AdAge, which said that the agency's "biggest obstacle" was in manipulating the site "without attracting attention [from] Wikipedia moderators."

Wikipedia and the Wikimedia Foundation did not collaborate on this stunt, as The North Face falsely claims. In fact, what they did was akin to defacing public property, which is a surprising direction from The North Face. Their stated mission, "unchanged since 1966," is to "support the preservation of the outdoors"—a public good held in trust for all of us.

As the nonprofit that operates Wikipedia, the Wikimedia Foundation's vision is a world in which every single human being can freely share in the sum of all knowledge. We also work for the preservation of a public good.

For more than 18 years, Wikipedia volunteers have been writing, perfecting, sourcing, and referencing more than 50 million articles that anyone can access for free on the internet. Every day they fight to protect what you read from bias and misinformation—that is how they have earned your trust.
Posted by: 3dc || 05/30/2019 05:27 || Comments || Link || E-Mail|| [6474 views] Top|| File under: Antifa
Europe
French Government Forces Traditional Rebuild of Notre Dame
[BREITBART] The French Senate has voted to reject the plans for rebuilding Notre Dame cathedral in

Gay Paree

put forward by the French executive including President Emmanuel Macron who wanted an "inventive reconstruction", mandating that the work must be traditional.


One guy wanted to put a public pool upstairs.




That would have been one way to shortcut the amount of time needed to get water up there to put the next fire out. Oh well.

The vote by the Senate may put to rest concerns over the fate of the globally renowned Notre Dame cathedral which was severely damaged by fire in April, which has been further threatened by suggestions the promised rebuild be led by a modernist architect. Now the cathedral and spire must resemble "the last known visual condition" before the fire, meaning a totally traditional rebuild.
Posted by: Fred || 05/30/2019 00:00 || Comments || Link || E-Mail|| [6500 views] Top|| File under:
India-Pakistan
The Pakistan city where almost 700 people have been infected with HIV
Ratodero, Pakistan (CNN)In a small farming community in southern Pakistan, villagers will no longer shake Hazar Khan Seelro's hand.

Five people in the 70-year-old's family have been diagnosed with HIV in the past month. Seelro lives in the rural village of Allah Dino Seelro, where people live in mud huts, use cow dung as cooking fuel, and transport their goods on donkey carts, and residents are terrified of catching the disease.
"Villagers have stopped visiting us," Seelro said. "They won't even have a meal with us."
Posted by: Skidmark || 05/30/2019 09:07 || Comments || Link || E-Mail|| [6480 views] Top|| File under:
Teacher booked for forcing minor boy to eat grass as punishment for forgetting lessons
[DAWN] LODHRAN: A schoolteacher was booked on Tuesday for forcing a minor boy to eat grass over his failure to learn a lesson at the Government Primary School, Fatehpur.

A video went viral on social media, showing seven-year-old Kashan, a student of pre-school, being forced to either eat grass or read out the lesson in front of his class fellows. The video clip shows Kashan forgetting his lesson and eating grass after being forced by his teacher, identified as Hamid Raza.

The teacher is working in the school on a contract basis. Muhammad Asghar, the father of Kashan, told Dawn that the incident happened two days back.

"The teacher is our relative and we forgive him for his act that he did as a joke," Mr Asghar said.

District Police Officer Malik Jameel Zafar took notice of the incident and directed the police to investigate into the video. He ordered strict action if the teacher was found guilty.


Posted by: Fred || 05/30/2019 00:00 || Comments || Link || E-Mail|| [6465 views] Top|| File under:
Rape victim seeks to record new statement before magistrate
[DAWN] RAWALPINDI: A woman who alleged that she was raped by four people including three police officials has disputed her earlier statement recorded with the magistrate, telling the court that she wanted to record another statement because she had previously been pressured.

Superintendent of Police (SP) Saddar Circle Rai Mazhar Iqbal called a hurried press briefing after the woman spoke before area magistrate, saying that they were with the victim and justice would be done. He said complete investigation would be carried out to ascertain whether the victim was being pressured.

Mr Iqbal said that soon after the victim lodged her complaint, all three of the police officials she named as well as the fourth suspect were enjugged
Drop the rosco, Muggsy, or you're one with the ages!
. The victim recorded her statement in the court of area magistrate Sumaira Alamgir on May 24, during which she identified the suspects.

The victim prayed before the area magistrate on Tuesday asking to record her statement again and seeking the re-examination of her earlier statement.

She said she had been influenced and pressured by the media and focal persons from NGOs who forced her to record her statement before the court.

In her application, she blamed the police for nominating the three police officials, saying that all the suspects were nominated in the FIR at the instigation of police and NGOs' focal persons. She said the nominated suspects were not involved and were falsely implicated by the police.

She asked the court to cancel her earlier statement and record a new one, which she said was of her own free will.

Meanwhile,


...back at the mall, Clarissa spent the day shopping for new underwear. Tonight was going to be a special occasion...


the police produced the four suspects in the court of the judicial magistrate for a five-day extension in their physical remand, as the police have recovered the gold ring and the money mentioned by the victim.

In view of the victim's new application, judicial magistrate Mohammad Arshad turned down the request for an extension and sent the suspects to judicial lock-up. He directed the police to produce them in court on June 11 along with the case file and report.

The victim has alleged that she was in Bahria Town Phase 8 for Sehri on the night between 15 and 16 May when she was

kidnapped

and raped by four people, including three police officials.


Posted by: Fred || 05/30/2019 00:00 || Comments || Link || E-Mail|| [6485 views] Top|| File under: Govt of Pakistan
Olde Tyme Religion
Pope Breaks Silence on McCarrick: 'I Knew Nothing, Nothing, Nothing'
[BREITBART]
Pope Francis has finally broken his silence regarding accusations leveled last August that he had known of ex-Cardinal Theodore McCarrick's serial homosexual abuse and yet reinstated him to a position of influence in the Vatican.

"About McCarrick I knew nothing, obviously, nothing, nothing," the pope told Mexican

news hound

Valentina Alazraki in a lengthy interview released Tuesday by Vatican News.

Last August the former Vatican nuncio to the United States, Archbishop Carlo Maria Viganò, released an 11-page report in which he declared he had personally informed Pope Francis about McCarrick's misdeeds in 2013 but that Francis had restored him to a position of trust, consulting him regarding the naming of future U.S. bishops.

Pope Francis "knew from at least June 23, 2013 that McCarrick was a serial predator," Viganò stated, and yet, "although he knew that he was a corrupt man, he covered for him to the bitter end; indeed, he made McCarrick's advice his own."

Viganò also said that Pope Benedict had placed a series of sanctions on McCarrick, including a ban on saying Mass in public or giving lectures, whereas Pope Francis set him "free from all constraints."

Further documentation came to light Tuesday from a separate source confirming the existence of sanctions against McCarrick dating back to 2008.
Posted by: Fred || 05/30/2019 00:00 || Comments || Link || E-Mail|| [6467 views] Top|| File under:
Former US defense official: We know UFOs are real - here's why that's concerning
[FoxNews] Christopher Mellon, former Deputy Assistant Secretary of Defense for Intelligence, is involved with a new History Channel series, 'Unidentified,' which will expand on topics discussed in a recent New York Times article. In numerous interviews, Navy pilots revealed that they saw UFOs moving at hypersonic speeds, performing acts "beyond the physical limits of a human crew," and emitting "no visible engine or infrared exhaust plumes."


"So the pilot said to me, he says, 'There I wuz, no shit...' "

If you consider the astronomical time, energy and distance problems of an interstellar visitor wanting to visit Earth and play games with a bunch of USAF pilots it's well past highly unlikely.

There is a less unlikely scenario if they MUST NOT BE FROM Earth. That's something more like the "Long Earth" SciFi novel series. That one involves alternate Earths. If one has the ability to transit alternate universes the problem is with traversing alternate Earths. Look at the history of any patch of ground. It changes. If you move from your back patio in an alternate earth your patio might be a hi-rise basement and you just died materializing in cement. Now if one is high in the air or in space one could zip through many alternate realities much more safely. If you were good enough about it and a prankster .. see a USAF plane, pop out a dimension, move over and pop back in... now you look hyper-sonic... To be honest that's way over the top but not as much over the top as crossing space to come here.

To be honest ... as a teen I pulled a prank. A decade later, at a wedding, I ran into the ex-police helicopter pilot I had pulled it on. I was shocked to discover he had quit his job after my prank and become a major UFO researcher (because of my prank) - It's my bad karma. I felt bad for a few seconds and then said "what the hell" and went on with my life. UFOs.. spit...
Posted by: Skidmark || 05/30/2019 00:00 || Comments || Link || E-Mail|| [6473 views] Top|| File under:
Who's in the News
38
[untagged]
5
Islamic State
3
Govt of Iran
3
Govt of Pakistan
2
Hezbollah
2
al-Shabaab (AQ)
2
Commies
2
Moslem Colonists
1
PLO
1
Sublime Porte
1
Taliban
1
Thai Insurgency
1
TTP
1
Antifa
1
Arakan Rohingya Salvation Army
1
Govt of Iraq
1
Govt of Pakistain Proxies
1
Govt of Saudi Arabia
1
Govt of Syria
1
Hamas
Bookmark
E-Mail Me
The Classics
The O Club
Rantburg Store
The Bloids
The Never-ending Story
Thugburg
Gulf War I
The Way We Were
Bio
Merry-Go-Blog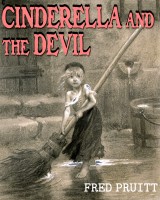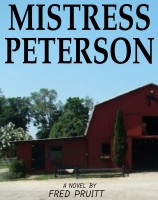 On Sale now!


A multi-volume chronology and reference guide set detailing three years of the Mexican Drug War between 2010 and 2012.

Rantburg.com and borderlandbeat.com correspondent and author Chris Covert presents his first non-fiction work detailing the drug and gang related violence in Mexico.

Chris gives us Mexican press dispatches of drug and gang war violence over three years, presented in a multi volume set intended to chronicle the death, violence and mayhem which has dominated Mexico for six years.
Click here for more information


Meet the Mods
In no particular order...


Steve White
Seafarious
Pappy
lotp
Scooter McGruder
john frum
tu3031
badanov
sherry
ryuge
GolfBravoUSMC
Bright Pebbles
trailing wife
Gloria
Fred
Besoeker
Glenmore
Frank G
3dc
Skidmark
Alaska Paul



Better than the average link...



Rantburg was assembled from recycled algorithms in the United States of America. No trees were destroyed in the production of this weblog. We did hurt some, though. Sorry.
18.204.2.231

Help keep the Burg running! Paypal: