-Lurid Crime Tales-
Woman beaten to death with electric scooter in California: cops
Probably not the grocery store kind...

[NYPOST] A

Caliphornia, an impregnable bastion of the Democratic Party,

woman was beaten to death with an electric scooter during an apparent random attack in broad daylight, police said.

Rosa Elena Hernandez, 63, of Long Beach was assaulted by a hoodie-wearing man while she was in the area around 12:30 p.m. Monday, the Long Beach Police Department said.

Detectives believe the suspect, whose identity was not immediately released, physically attacked the victim and then used a rental Bird brand e-scooter "as a weapon during the assault" before fleeing, according to cops and the Los Angeles Times.

It's believed that the victim and the suspect did not know each other, the news outlet reported.

When police arrived at the scene of the gruesome attack, they found a bludgeoned Hernandez with injuries to her upper torso. She died at the scene.

Within four hours of the violent incident, detectives tracked down a person of interest at a local business and took him into custody, police said.

The man, who wore a black hooded sweatshirt, black pants and red shoes, was later booked for murder and was being held in lieu of $2 million bail, according to cops.

Police will not release the suspect's name until records can confirm his identity, authorities said.

Neighbors said Hernandez was a married and friendly woman.

"It's sad because I feel for her husband," neighbor Veronica Morales told NBC Los Angeles, adding that "they've been together and lived next door for a very long time. He's not going to have his wife anymore."
Posted by: Fred || 05/15/2019 00:00 || Comments || Link || E-Mail|| [10796 views] Top|| File under:
-Obits-
Thor actor Isaac Kappy, 42, throws self off an Arizona bridge sans bungies
[MAIL] 'Thor' and 'Terminator: Salvation' actor Isaac Kappy has been confirmed as the man who jumped to his death from a bridge in Arizona on Monday, according to TMZ.

Officials confirmed on Tuesday that Kappy, 42, was struck by a Ford pickup truck after hurling himself from the Transwestern Road bridge onto Interstate 40, where he died, according a statement from Bart Graves, a spokesperson for the Arizona Department of Public Safety.

In the 24 hours leading up to his death, Kappy posted a long statement on Instagram where he wrote, 'I have not been a good guy,' and 'I have been abusive to people who loved me.'

The self-admitted drug user made headlines in 2018 for allegedly assaulting Michael Jackson's daughter, Paris, by choking her 'during a game night party.'

The native Angeleno has also publicly accused Seth Green of being a pedophile.
Posted by: Besoeker || 05/15/2019 07:50 || Comments || Link || E-Mail|| [10798 views] Top|| File under:
-Signs, Portents, and the Weather-
Homeless encampments along Sacramento rivers are damaging flood levees and putting more than 100,000 houses at risk, officials warn
[MAIL] Homeless encampments along the Sacramento river are damaging flood levees and could be putting more than 100,000 houses in danger, it has been revealed.

Some of the homeless have been digging into the slope of the levees to create a flat surface for their tents, potentially compromising the entire structure.

And, due to the number of tents, levee monitors are having a hard time finding the trouble spots that need fixing before the winter flood season.

In one instance, they discovered a large encampment had been hiding a four-foot deep trench that was dug into the slope of a levy.
Posted by: Skidmark || 05/15/2019 05:08 || Comments || Link || E-Mail|| [10795 views] Top|| File under:
South Carolina declares statewide hepatitis A outbreak amid 400% increase in cases
[MAIL] South Carolina has declared a statewide hepatitis outbreak after cases surged four-fold.

Hepatitis A has seen a resurgence in recent years across the US. Between 2016 and 2018, there were 300 percent more cases than there had been in the previous three year period, the Centers for Disease Control and Prevention reported last week.

In South Carolina, what began as a single county outbreak has spread to 19 jurisdictions, leading to 59 hospitalizations and even killing one person.

South Carolina is not, in fact, among the nine US states that have seen hepatitis A increases of 500 percent or more - but it does have one of the highest rates of opioid prescriptions of any US states.

And health officials blame the rise in hepatitis A on the opioid epidemic, which has fueled both dangerous needle sharing and homelessness.
Posted by: Skidmark || 05/15/2019 05:07 || Comments || Link || E-Mail|| [10794 views] Top|| File under:
-Land of the Free
Newly discovered color images offer a rare glimpse of 1950s America during its boom years
[MAIL] They were called the boom years. A postwar, 1950s America had a flourishing economy, which would give rise to fast-growing families and a generation, as well as the building and expanding of the suburbs.

Baby boomers, those born after the end of World War II in 1946 until 1964, enjoyed the prosperity of the period with more people buying televisions, houses – and the furnishings and appliances to go with the new abodes – and new, sleek cars with tailfins, many of which are considered classics today. Some of the new goods were bought on universal credit cards, introduced at the beginning of the decade.

While Europe worked on rebuilding, the United States started to flex its military might in its bid to stop communism. After the war, tensions between the U.S. and what was then called the Soviet Union began ratcheting up around 1947. On June 25, 1950, American forces were dispatched to the Korean peninsula in support of the South while China and the Soviet Union supported the North. The Korean War ended with an armistice three years later on July 27.

The two superpowers also sparred over who would land on the moon first. The space race heated up during the decade, and the Soviets launched the first artificial satellite called Sputnik in 1957. But the U.S. reached the moon first in 1969.

Rock 'n' roll hit the airwaves and the dulcet tones of Dean Martin's 'That's Amore,' soon were replaced in popularity with Elvis' 'All Shook Up,' and 'Rock Around the Clock,' by Bill Haley & His Comets. Hit shows, such as 'I Love Lucy,' 'Father Knows Best,' and 'Leave It to Beaver' were watched on America's black-and-white TVs.

Newly discovered images provide a colorful view of the country from coast to coast. The photos, like the one above taken in 1952 in Michigan, are part a recently launched website called the Lost Colour Library.
Posted by: Bright Pebbles || 05/15/2019 05:20 || Comments || Link || E-Mail|| [10798 views] Top|| File under:
Nebraska farmer amputates his own leg with a pocket knife after it got caught in machinery and then crawled 150 feet to call 911
[MAIL] A farmer in Nebraska amputated his own leg with a pocket knife after it became caught in a corn hopper.

Kurt Kaser, 63, became stuck in the machine at his farm in Pender. Nobody else was home, or due back for several hours, and the hopper began to pull him further inside.

After trying and failing to free himself, he decided to chop off his leg - spending about five minutes sawing away at his own flesh, reports NBC News.

Following the DIY surgery, Kaser crawled 150 foot to his house to call 911 before being taken to hospital.

Speaking of his traumatic ordeal, Kaser said: 'I did what I thought I had to do, and it worked.'
Posted by: Skidmark || 05/15/2019 05:11 || Comments || Link || E-Mail|| [10798 views] Top|| File under:
Clarence Thomas blasts Stephen Breyer as death penalty divides Supreme Court
[AMP.WASHINGTONTIMES] Justice Clarence Thomas wanted to make sure there was no doubt about the heinous crime of Christopher Lee Price, whose attack on an Alabama minister nearly scalped the man, leaving him to a slow and painful death.

In an opinion Monday, Justice Thomas defended the Supreme Court's decision to approve Price's execution and blasted fellow Justice Stephen G. Breyer, who had tried to erect roadblocks on the path to the execution chamber last month.

It was the latest skirmish over the death penalty

, which during an otherwise hum-drum year for the high court has emerged as a surprising source of division for the justices, some of whom have signaled deep skepticism of continued use of the extreme penalty.

Left without a broad case to deliver an outright ban, they instead have settled for trying to chip away at how and when the states can carry out the death penalty.

"There appears to be four votes to find the death penalty unconstitutional, if not as a matter of doctrine then as a matter of practice," said Ilya Shapiro, a legal scholar at the libertarian Cato Institute.

The divide is playing out in key cases about how and when it can be administered and what accommodations a state owes to someone who is about to die.

Posted by: Fred || 05/15/2019 00:00 || Comments || Link || E-Mail|| [10795 views] Top|| File under:
ICE Breaks up Massive Marriage Fraud Scheme, Charges Nearly 100 People
[EpochTimes] Nearly 100 people have been indicted, including an attorney, for participating in a massive marriage fraud ring in Houston, Texas, according to Immigration and Customs Enforcement (ICE).

The federal agency said the grand jury returned an indictment on April 30 with 206 counts, charging 96 people. So far, 50 people are in custody, according to the agency.

According to the indictment, the scam involves creating sham marriages to help foreign people to attain immigration status and admission into the United States. The main purpose of the scam was to circumvent U.S. immigration laws.

According to the statement, marriage fraud, or conspiracy to commit marriage fraud, has a maximum sentence of five years.

The indictment accused 53-year-old Ashley Yen Nguyen, also known as Duyen, of running the organization based in southwest Houston. She allegedly also had associates around Texas and in Vietnam.

Prosecutors say the marriages were shams because the alleged couples did not live together, nor did they have any plan to do so, even though their statements and official documents indicated that they did. Moreover, in some cases, these "spouses" had only met briefly and usually just before obtaining their marriage license. In other cases, they never met at all.

To make a wedding appear real, the organization created fake wedding albums and photos, along with false tax, utility, and employment information so as to not raise suspicion from USCIS and ensure the immigration forms were approved, prosecutors alleged.

As part of the agreement, Nguyen allegedly received $50,000 to $70,000 from the "beneficiary spouse" for helping them to obtain a full lawful permanent resident status, according to the statement. Additionally, she would be allegedly paid more for extra immigration benefits the "spouse" would receive.

A second person, Trang Le Nguyen, also known as Nguyen Le Thien Trang, 45, an attorney in Texas, was also indicted in the case. She had been charged with "obstructing and impeding the due administration of justice and tampering with a witness, victim, or informant."

Nguyen also allegedly recruited other U.S. citizens to act as petitioners in sham marriages. These people would receive a part of the money paid by the "beneficiary spouse." Some of these people would go off and become recruiters for the organization, the statement said.

Prosecutors say some of the other people who were charged were allegedly responsible for collecting money for the "beneficiary spouse" and distributing the payments to the petitioners.

"These arrests mark the culmination of a comprehensive yearlong multi-agency investigation into one of the largest alleged marriage fraud conspiracies ever documented in the Houston area," said Special Agent in Charge Mark Dawson, from Homeland Security Investigations (HSI) Houston.

According to the indictment, criminal charges include 47 counts of marriage fraud, 50 counts of mail fraud; 51 counts of immigration fraud; 51 counts of false statements under oath in a matter relating to registry of aliens; and one count each of conspiracy to engage in marriage fraud, conspiracy to commit mail fraud, conspiracy to commit immigration fraud, conspiracy to make false statements under oath in a matter relating to registry of aliens, unlawful procurement of naturalization, obstructing and impeding the due administration of justice, and tampering with a witness, victim or informant.

If convicted of mail fraud, conspiracy to commit mail fraud, and tampering with a witness, victim or informant, defendants face up to a maximum sentence of 20 years.
Posted by: Bright Pebbles || 05/15/2019 00:00 || Comments || Link || E-Mail|| [10795 views] Top|| File under:
Caribbean-Latin America
US police launch bid to evict pro-Maduro activists from Venezuela embassy
[DAWN] US police on Monday launched a bid to evict Americans who have been occupying the Venezuelan embassy in Washington for weeks in protest against opposition leader Juan Guaido.

The administration of President Donald Trump


...New York real estate developer, described by Dems as illiterate, racist, misogynistic, and what ever other unpleasant descriptions they can think of, elected by the rest of us as 45th President of the United States...


and some 50 other countries recognise Guaido as Venezuela's legitimate acting leader as he tries to force the departure of President Nicolas Maduro

Venezuela's attempt at producing a Muammar Qadaffy...
amid an acute economic meltdown.

Police with flashlights approached the Washington embassy compound on Monday night, removed chains attached to its gates by the pro-Maduro activists, and spoke briefly to those inside.


Beat the Code Pink Commies like they're Anti-Maduro protesters
Posted by: Fred || 05/15/2019 00:00 || Comments || Link || E-Mail|| [10794 views] Top|| File under: Commies
North Korea calls US ship seizure a 'robbery,' demands its return
[NYPOST]
North Korea said Tuesday the seizure of one of its cargo ships by the US for violating sanctions was a "robbery" that violated the "fundamental spirit" of a pact made by President Trump and Kim Pudge Jong-un


...the overweight, pouty-looking hereditary potentate of North Korea. Pudge appears to believe in his own divinity, but has yet to produce any loaves and fishes, so his subjects remain malnourished...


last year.

The North Korean foreign ministry said in a statement that it rejected the UN security resolutions against their country, which the US used as reasoning to take control of the ship, and demanded a return of the vessel.


Trade for The Pueblo, assholes


"The U.N. Security Council resolutions the United States mentioned as one of the reasons for robbing our trade vessel equate to a violent infringement of the

illusory sovereignty

of our country and we have been entirely rejecting them," the KCNA statement said. "The United States should carefully consider what kind of consequences their daylight robbery could bring to the political situation and should send back our vessel without hesitation."

The US announced last week that it had seized the ship and accused the North Koreans of using it to deliver illegal coal reserves to the country, violating sanctions.

The ship, called the Wise Honest, was detained by Indonesia in April 2018. The Trump administration announced that it would seize the ship hours after North Korea fired short-range missiles Thursday.

The ship was taken to a port in American Samoa because of "its central strategic location," the US Coast Guard said.


Posted by: Fred || 05/15/2019 00:00 || Comments || Link || E-Mail|| [10794 views] Top|| File under: Commies
Europe
New EU Declaration Mandates Europe 'Empower' Children to Help Set Policy Agendas
[BREITBART] EU nations must "empower" children to participate in "decision-making and policy development" at national and European level, according to a declaration adopted by the bloc this week.


Children, by definition, aren't capable of making adult decisions. Seemingly neither are EU officials.


The Bucharest EU Children's Declaration and Experts' Supporting Document was adopted at the first ever 'Children's Summit' in order to "guide European leaders" in putting "structured mechanisms" in place to ensure that young minors' alleged "right" to influence public policy is respected, Brussels-based media reports.

At the event in Romania, whose national government has just taken over the EU rotating presidency, government officials and NGOs stressed that boosting the participation of children in political decision-making was vital to building a "stronger" European Union.

Asserting that participation in decision-making "is one of the fundamental children's rights", Romanian Minister of Labour and Social Justice, Marius Budăi, said that he hopes the declaration "will lay out the foundation of a mechanism through which children's opinion becomes a constant component of decision-making processes at EU level".

Drafted by a group of children together with so-called 'human rights experts', the document puts forward several arguments for why under-18s must "have a say" in policymaking including that "we are a significant part of Europe's population and we are writing our own story through marches, vocalization, and representation".

"We are demanding that our voices be listened and considered and we are offering our commitment to participate in good faith, to build the future EU together with you," the declaration says, adding that "in order to be that future" lawmakers must involve children in taking part of policymaking "as early as possible" and that under-18s "must be looked upon as a resource, not only as an investment".


Posted by: Fred || 05/15/2019 00:00 || Comments || Link || E-Mail|| [10794 views] Top|| File under:
India-Pakistan
Oil, gas reserves found in Sindh
[DAWN] Oil and Gas Development Company Ltd (OGDCL) told the stock exchange on Monday that gas and condensate was discovered from its exploratory cum appraisal Mangrio Well 1, which is located in district Tando Muhammad Khan, Sindh.

The well was drilled down to the depth of 2,676 metres. It has tested 10.44mmscfd gas, 120 barrels per day condensate through choke size 32/64 inches at wellhead flowing pressure of 2,085 Psi from lower Guru B-Sand.
Posted by: Fred || 05/15/2019 00:00 || Comments || Link || E-Mail|| [10795 views] Top|| File under: Govt of Pakistan
After several other cities, Thatta reports five HIV cases
[DAWN] Amid outcry over alarming reports of spread of HIV in Sindh, five new cases have surfaced in Thatta in the wake of blood screening exercise, say official sources.

Focal person of HIV/AIDS Control Programme in Thatta Dr Umme Farwa told Dawn on Monday that so far two female and three male patients, including the one who reported that day and were found to be infected with HIV, had been referred to a Bloody Karachi


...formerly the capital of Pakistain, now merely its most important port and financial center. It is among the largest cities in the world, with a population of 18 million, most of whom hate each other and many of whom are armed and dangerous...


hospital for further confirmation of the disease.

She said that out of them, one later tested negative in Karachi, two of them did not bother to travel to Karachi for reasons best known to them and the one who did visit Karachi's Civil Hospital rushed back to his village near Thatta without seeking medical help.

She said that when she contacted the patient and asked about his abrupt return he replied that he got scared on being informed about the procedure of the treatment and decided not to get treated there.
Posted by: Fred || 05/15/2019 00:00 || Comments || Link || E-Mail|| [10794 views] Top|| File under:
China launches probe into 142 cross-border marriages: envoy
[DAWN] The Chinese Embassy in Islamabad in response to reports of fake marriages, forced prostitution and organ trade has withheld 90 visas of "Pak brides" and launched an investigation into 142 cross-border marriages that took place in 2018, said Lijian Zhao, deputy chief of mission at Chinese Embassy in Islamabad, in an interview with UrduNews.

The interview, published on Tuesday, was conducted in the backdrop of a crackdown against suspected Chinese nationals of their involvement in alleged fake marriages. The Federal Investigation Agency (FIA) has over the past fortnight placed in durance vile
Keep yer hands where we can see 'em, if yez please!
scores of Chinese nationals and their suspected local abettors from various parts of the country in connection with its investigation into a transnational gang allegedly involved in contracting fake marriages between Chinese men and Pak women, who are later forced into prostitution and the illegal organ trade.

"Last year, about 142 Pak women applied for wedding visas after marrying Chinese nationals while this year, so far, 140 Pak brides have applied for such visas, " the envoy said, indicating a drastic increase this year. The embassy has withheld at least 90 visa applications and alerted the Pak authorities.

Talking about recent reports of abuse, the diplomat denied media reports about Pak women being subjected to forced prostitution and organ sale in China.


Posted by: Fred || 05/15/2019 00:00 || Comments || Link || E-Mail|| [10794 views] Top|| File under: Human Trafficking
Iraq
Decades-long unresolved land dispute pits Arabs against Kurds In Kirkuk
Reverting to old patterns.

[Rudaw] Locals from a predominately-Kurdish town outside of Kirkuk claimed that a large number of Arabs "carrying firearms," forcefully invaded their homes on Tuesday. Villagers responded by contacting the Iraqi Army, who are responding to the incident.

"Today more than 300 Arabs broke into Palkana village to invade and once again Arabize the village," Badradin Yusef, a member of the Sargaran Township Council, told Rudaw.

Palkana village is near Sargaran town, west of Kirkuk city. Despite the declared defeat of the Islamic State
Continued on Page 49
Posted by: trailing wife || 05/15/2019 00:00 || Comments || Link || E-Mail|| [10796 views] Top|| File under: Govt of Iraq
Who's in the News
31
[untagged]
6
Islamic State
4
Commies
3
Govt of Iran Proxies
3
Govt of Iran
3
Taliban
2
Sublime Porte
2
Moslem Colonists
2
al-Nusra
2
Hamas
1
Arakan Rohingya Salvation Army
1
Govt of Iraq
1
Govt of Sudan
1
al-Qaeda
1
Govt of Pakistan
1
Govt of Qatar (MB)
1
Tehreek-i-Labbaik Pakistan
1
Islamic Jihad (Palestian)
1
Human Trafficking
Bookmark
E-Mail Me
The Classics
The O Club
Rantburg Store
The Bloids
The Never-ending Story
Thugburg
Gulf War I
The Way We Were
Bio
Merry-Go-Blog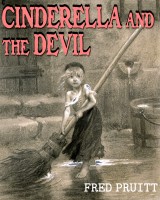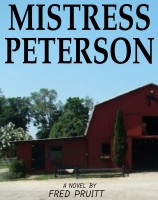 On Sale now!


A multi-volume chronology and reference guide set detailing three years of the Mexican Drug War between 2010 and 2012.

Rantburg.com and borderlandbeat.com correspondent and author Chris Covert presents his first non-fiction work detailing the drug and gang related violence in Mexico.

Chris gives us Mexican press dispatches of drug and gang war violence over three years, presented in a multi volume set intended to chronicle the death, violence and mayhem which has dominated Mexico for six years.
Click here for more information


Meet the Mods
In no particular order...


Steve White
Seafarious
tu3031
badanov
sherry
ryuge
GolfBravoUSMC
Bright Pebbles
trailing wife
Gloria
Fred
Besoeker
Glenmore
Frank G
3dc
Skidmark



Better than the average link...



Rantburg was assembled from recycled algorithms in the United States of America. No trees were destroyed in the production of this weblog. We did hurt some, though. Sorry.
44.197.198.214

Help keep the Burg running! Paypal: