Africa North
The Untold Heroism Behind a Marine's Secret Navy Cross from Benghazi
[Mil.com] Minutes after Tate Jolly arrived at the diplomatic post in Benghazi, Libya, a mortar hit the compound where an ambassador and another American had been killed and dozens more were trapped.

The Marine gunnery sergeant was one of only two U.S. troops with a small task force that rushed to respond to what quickly became clear was a coordinated attack on the U.S. State Department facility.

It was a remarkable mission. The closest military backup was hours away, which later led to fierce debate about how U.S. troops should be postured to protect Americans and diplomatic posts overseas.

"There was no one even remotely close to being able to go and get them in North Africa," a source familiar with the operation planning said. "The nearest airplanes were hours away and the nearest ground troops a day away or further."

The source spoke under the condition of anonymity to talk freely about the Sept. 11, 2012, incident, which remains a topic of controversy in Washington seven years later.

The scene was chaotic when the team arrived, and they quickly tried to restore order. There were nearly 30 panicked people who needed to be evacuated quickly, but the compound was under fire from multiple sides.

"Unfortunately, it was not a whole lot of offense; it was a whole lot of just holding guys off as long as they could to try and get out," the person familiar with the mission said.

Jolly, who declined a request for an interview, would ultimately be awarded the Navy Cross for his heroism there. The soldier with him, Master Sgt. David Halbruner, received the Army's Distinguished Service Cross. The valor awards are exceeded only by the Medal of Honor.
Posted by: Besoeker || 05/15/2019 07:25 || Comments || Link || E-Mail|| [6562 views] Top|| File under: al-Qaeda
Down Under
Brother of Bourke St attacker pleads guilty to terrorism charge over Federation Square Melbourne gun plot
[ABC.NET.AU] The brother of the killer who stabbed cafe owner Sisto Malaspina on Melbourne's Bourke Street has admitted to trying to buy a gun to prepare for a terrorist attack.

Ali Khalif Shire Ali,


...also known as Ali Ali, the highly connected Somali-Australian known wolf was arrested in the planning stage of a NewYear's Eve shooting attack in support of ISIS...

22, today appeared in the Supreme Court to plead guilty to making inquiries about gaining access to a firearm and ammunition in preparation for or planning a terrorist attack.

The court heard the attack was planned to take place in Federation Square in late 2017 to "advance the cause of Islam through violence".

Ali was arrested at his home in Werribee during a series of raids by ASIO and other agencies in November 2017.

His case was due to go to trial in front of a jury until he pleaded guilty on Wednesday.


Kind of him to spare the taxpayers the costs of a long trial...

A plea hearing will be held in August.

Suppression orders have previously prevented reporting that Ali was the brother of Hassan Khalif Shire Ali,


...the Somali-born known wolf who also went by Mohamed Khalif and Hassan Shire will never reach his 32nd birthday, saving the taxpayers the expense of both a trial and incarceration...

who was shot dead by police when he drove his car into Bourke St and set fire to gas cylinders before attacking Mr Malaspina.

Hassan Khalif Shire Ali killed 74-year-old Mr Malaspina, who was well known in Melbourne as a co-owner of the iconic Pellegrini's Espresso Bar, and injured others in the Bourke St attack in November last year.

PERSON OF INTEREST
At the time of Ali Khalif Shire Ali's arrest, police said they believed he was trying to get an automatic rifle to "shoot and kill as many people as he could" around Federation Square, in Melbourne's CBD during New Year's Eve celebrations.

Federation Square is one of the most popular spots in Melbourne to bring in the new year.

He had been monitored by police, who said at the time that they made the arrest because he had been having face-to-face meetings about getting a gun.

But police stressed at the time that the man, who was described as being a "high person of interest", never actually managed to obtain a gun.

Victoria Police Deputy Commissioner Shane Patton said at the time of the arrest, the result of the plot could have been catastrophic.

"This is a person who's expressed an intention to try and kill as many people as he could through shooting them in the Federation Square area on New Year's Eve. Horrendous," he said.

"If this attack were to have gone ahead, it would have been absolutely catastrophic, but the point is it was stopped."

Police also said at the time that Ali Khalif Shire Ali had accessed documents produced by Al Qaeda, including a "guidebook" on how to commit a terrorist act and how to use firearms.

This article starring:
Ali Khalif Shire Ali
Posted by: Bright Pebbles || 05/15/2019 05:48 || Comments || Link || E-Mail|| [6526 views] Top|| File under: Islamic State
Europe
Italy: NGO Migrant trafficking Ferry Seized After Violating Salvini Blockade
[Breitbart] The NGO migrant ferry Mare Jonio has been seized by the Italian authorities after attempting to circumvent the blockade against migrant transportation put in place by Matteo Salvini.

Members of the crew of the ship have been accused by the authorities of aiding illegal migration after the vessel was able to covertly dock at a port in Lampedusa on Friday, according to a report from Italian newspaper Il Giornale.

Only a day prior, the ship had collected 30 migrants off the coast of Libya in the Search and Rescue (SAR) zone who were on a rubber boat.

At around dawn Friday morning, members of the Guardia di Finanza, military police under the jurisdiction of the Ministry for Economy and Finance, boarded the vessel to search for "irregularities" which, according to Il Giornale, they found. The ship was subsequently confiscated.

Mediterranea Saving Humans, the NGO behind the Mare Jonio, said they were surprised by the announcement, claiming that no irregularities had been found and that they were looking at pursuing kidnapping charges against the government.

This is not the first time the NGO has run into legal trouble. Last month it was announced that the head of the NGO, Luca Casarini, and Pietro Marrone, who commands the Mare Jonio, were being investigated for aiding people trafficking and illegal migration.
Posted by: Bright Pebbles || 05/15/2019 00:00 || Comments || Link || E-Mail|| [6490 views] Top|| File under: Moslem Colonists
U.S. to German social democrats: Don't host Iran Holocaust denial entity
[Jpost] The US ambassador to Germany, Richard Grenell, urged the German Social Democratic Party's think tank on Monday to not stage an Iran nuclear deal conference with an institute that hosted the Holocaust denial conference in 2006.

Grenell wrote to The Jerusalem Post by email: "IPIS [Institute for Political and International Studies], the Iranian MFA think tank, hosted a Holocaust denial conference in 2006. Both Germany and the United States condemned the event. Nobody from this group should be given a platform."

An Ebert Foundation event spokeswoman confirmed to the Post via telephone that the foundation's conference with the Holocaust denial institute will take place on Tuesday in Berlin.

SDP's think tank Friedrich Ebert Stiftung (FES) is reeling from anti-Israel scandals, including disinviting the distinguished Israeli writer Chaim Noll from a talk in April because he criticized the pro-Iranian regime policies of the Social Democrats and their Foreign Minister Heiko Maas.

The Ebert Foundation invited Saeed Khatibzadeh, who represents the Institute for Political and International Studies – the think tank of Iran's Foreign Ministry, which organized the 2006 Holocaust denial conference in Tehran. The event – "The International Conference on Review of the Holocaust: Global Vision" – featured a who's who of global and Iranian Holocaust deniers.

The Ebert conference will also host Hassan Ahmadian, who defended massacres carried out by Iran's Islamic Revolutionary Guard Corps and Shi'ite militias in Syria, as "forward deterrence" against the Jewish state. The United States classifies the IRGC as a foreign terrorist organization.

In a statement to the Post, SDP general secretary Andrea Nahles defended the controversial event.

"It's about international political issues and Iran's relationship with the international community," she said. "Therefore, we have invited experts from the science and think tank sectors, including those who are close to relevant decision-making in Iran. Mr. Saeed Khatibzadeh is an expert on nuclear issues; in this capacity he was invited for the panel discussion. In 2006, he worked at the Iranian Embassy in Canada and was not involved in organizing the so-called 'Holocaust Conference.'"

Ebert representatives claim the Holocaust denial institute reformed itself. The organization maintains its same name.

Posted by: Elmerert Hupens2660 || 05/15/2019 00:00 || Comments || Link || E-Mail|| [6501 views] Top|| File under: Govt of Iran Proxies
Fifth Column
As Christians Are Persecuted at Near Genocide Levels, Pope Wishes Muslims a Happy Ramadan
[BigLeaguePolitics] The Pope continues to ignore the plight of Christians worldwide.

Despite the fact that Christians are being prosecuted at levels approaching genocide a fact that has been recognized by Western governments. Pope Francis wished Muslims a "fruitful celebration of Ramadan" in a recent press release.

When Ramadan, the most sacred time of year for Islam, began on May 5, the Pope said

Dear Muslim Brothers and Sisters,

The month of Ramadan with its dedication to fasting, prayer and almsgiving, is also a month for strengthening the spiritual bonds we share in Muslim-Christian friendship. I am pleased, therefore, to take this opportunity to wish you a peaceful and fruitful celebration of Ramadan.

Muslims wished Christians a happy Easter by blowing themselves up inside Sri Lankan Christian churches, killing more than 250 people. Pope Francis denounced the attacks, but has utterly refused to recognize the plight of Christians around the world, particularly in the Middle East. Christians are now the most persecuted religious group on earth.
Posted by: Woodrow || 05/15/2019 00:00 || Comments || Link || E-Mail|| [6464 views] Top|| File under:
India-Pakistan
Khadim Rizvi, Afzal Qadri get bail in terrorism case
[DAWN] The Lahore High Court (LHC) on Tuesday granted bail to Tehrik-e-Labbaik Pakistain chief Khadim Rizvi and former TLP patron-in-chief Pir Afzal Qadri in a case lodged against them for launching a violent protest against the acquittal of Aasia Bibi from blasphemy charge.

The two firebrand
...firebrands are noted more for audio volume and the quantity of spittle generated than for any actual logic in their arguments...
religious leaders have been granted bail against surety bonds worth Rs5 million each.

Qadri, who had been booked under sedition and terrorism charges, had resigned from the TLP on May 1 citing health issues and, on the court's earlier directions, issued a public apology for his remarks.

The two-member bench, comprising of Justice Qasim Ali Khan and Justice Asjad Javed Gharal, granted the bail to both till July 15.


Posted by: Fred || 05/15/2019 00:00 || Comments || Link || E-Mail|| [6502 views] Top|| File under: Tehreek-i-Labbaik Pakistan
Iraq
U.S. pulls some government employees from Iraq
[

Rooters

] Washington ordered the departure of non-emergency babus government employees from Iraq on Wednesday, after repeated U.S. expressions of concern about threats from Iranian-backed forces.

The U.S. State Department has ordered the pullout of the employees from both the U.S. Embassy in Baghdad and its consulate in Erbil, the embassy said in a statement.

"Normal visa services at both posts will be temporarily suspended," it said, recommending those affected depart as soon as possible. It was unclear how many staff would leave.

On Tuesday, the U.S. military reaffirmed concerns about possible imminent threats from Iran to its troops in Iraq, although a senior British commander cast doubt on that and Tehran has called it "psychological warfare."

U.S. President Donald Trump


...New York real estate developer, described by Dems as illiterate, racist, misogynistic, and what ever other unpleasant descriptions they can think of, elected by the rest of us as 45th President of the United States...


's administration has stepped up sanctions pressure by ending waivers for some countries to purchase Iranian oil - part of efforts to roll back the Islamic Theocratic Republic's expanding regional clout.

Iraqi Prime Minister Adel Abdul Mahdi said on Tuesday he was getting indications from talks with both the United States and Iran that "things will end well" despite the rhetoric.

Washington has sent additional military forces to the Middle East, including an aircraft carrier, B-52 bombers and Patriot missiles in a show of force against what U.S. officials have said is a threat to its troops and interests in the region.

A senior Iranian Revolutionary Guards commander has said Tehran would retaliate against any aggressive U.S. moves.

A U.S. State Department

front man

said the decision to withdraw non-emergency staff was based on a security assessment, but would not give details on how many personnel were leaving.

"Ensuring the safety of U.S. government personnel and citizens is our highest priority and we are confident in the Iraqi security services' (ability) to protect us," he said.

"But this threat is serious and we want to reduce the risk of harm."
Posted by: trailing wife || 05/15/2019 07:46 || Comments || Link || E-Mail|| [6551 views] Top|| File under: Govt of Iran Proxies
Israel-Palestine-Jordan
Palestinians to mark 'Nakba Day' with protests, strikes
[Jpost] Paleostinians are planning to mark Nakba Day ‐ "Catastrophe Day," the Gregorian calendar day for Israeli Independence Day ‐ with strikes and rallies in the West Bank and

Gazoo

Strip on Wednesday.


I'm OK with airstrikes


On the eve of the occasion, Paleostinians reiterated their opposition to US President Donald Trump


...New York real estate developer, described by Dems as illiterate, racist, misogynistic, and what ever other unpleasant descriptions they can think of, elected by the rest of us as 45th President of the United States...


's upcoming plan for peace in the Middle East, also known as the "deal of the century."
Continued on Page 49
Posted by: trailing wife || 05/15/2019 00:00 || Comments || Link || E-Mail|| [6534 views] Top|| File under:
Qatar pledges to continue paying Gazan poor for six months
[IsraelTimes] Envoy Mohammed al-Emadi says if recent escalation between Israel and terror groups had continued for a few more hours, the world would have 'witnessed humanitarian catastrophes'.

Qatar

...an emirate on the east coast of the Arabian Peninsula. It sits on some really productive gas and oil deposits, which produces the highest per capita income in the world. They piss it all away on religion, financing the Moslem Brotherhood and several al-Qaeda affiliates. Home of nutbag holy manYusuf al-Qaradawi...
will continue to provide small grants to impoverished Paleostinian families in the

Gazoo

Strip over the coming six months, a Qatari diplomat said Tuesday evening.

In the past nine months, Doha has made $100 payouts to needy families in the coastal enclave on a number of occasions.

The Qatari envoy said the funds for the needy families will come from the $180 million the Gulf state pledged to send to the Strip last week, which he said "will directly serve

Gazoo

." However,


a poor excuse is better than no excuse at all...


he did not say how frequently Doha intends to provide small grants to impoverished families in the next six months or how large they would be.

Over the past two days, under the supervision of the Qatari

Gazoo

Reconstruction Committee, postal banks in the Strip have handed out $100 bills to tens of thousands of poor families.

Emadi suggested that Doha does not intend to cover the salaries of the

Hamas, one of the armed feet of the Moslem Brüderbung millipede,

-appointed civil servants in the coming days.

"We will discuss these salaries later on," he said, adding that he thinks Hamas authorities will not "have a problem covering the salaries" themselves after Qatar pays out the funds it has pledged to do so for fuel and other humanitarian projects.

In late 2018, Qatar paid out $10 million on two occasions to cover the salaries of most of the Hamas-appointed civil servants. Israel's government was harshly criticized at home for allowing the money to go to Hamas.

POWER AND A FIELD HOSPITAL
The Qatari diplomat said that Doha would also use the $180 million it allocated to

Gazoo

to continue to pay for fuel to power the Strip's sole power plant until the end of 2019.

Since October 2018, Israel has also allowed for Qatari-purchased fuel to enter

Gazoo

to run the power plant, significantly increasing the hours of electricity many Paleostinian families in the territory receive daily.

Emadi said Qatar would also put aside $50-60 million of the $180 million to support a 161 kilo-volt power line, which the Quartet ‐ the US, Russia, UN and EU ‐ has said could eventually provide an additional 100 megawatt hours of electricity to

Gazoo

.



Gazoo

currently receives some 190 megawatt hours of power, even though its average demand ranges between 500-550 megawatt hours.

Part of the 161 kV power infrastructure has been built, but significant work needs to be completed before the Israel Electric Corporation can start to feed electricity through it from the Jewish state to

Gazoo

, Mohammed Thabet, a

front man

for the

Gazoo

Electric Distribution Company, said in a phone call.

The Qatari envoy added that the funds Qatar pledged to send to

Gazoo

last week would also support United Nations


...an organization conceived in the belief that we're just one big happy world, with the sort of results you'd expect from such nonsense...


-supervised cash-for-work programs.

A number of Paleostinians in

Gazoo

recently started temporary jobs as a part of the cash-for-work programs.

Emadi noted that Qatar, in coordination with what he called "the American institution for humanitarianism," would start work on building a field hospital on 40 dunams (10 acres) in northern Gaz
Posted by: trailing wife || 05/15/2019 00:00 || Comments || Link || E-Mail|| [6469 views] Top|| File under: Govt of Qatar (MB)
Southeast Asia
UN mission urges financial isolation of Myanmar's military over human rights abuses
[DAWN] An international fact-finding mission is urging that countries cut off all business with Myanmar's military as part of efforts to hold the army accountable for human rights


...which are often intentionally defined so widely as to be meaningless...


abuses.

The UN Human Rights Council said in a statement on Tuesday that there has been no progress toward resolving the crisis over Myanmar's mostly

Moslem

Rohingya minority, more than 1 million of whom have fled military "clearance operations" in the northwest Rakhine region.

The statement issued in Geneva said the situation was at a standstill.

Myanmar authorities have razed deserted Rohingya villages and those remaining in the country live in displacement camps and in fear.
Posted by: Fred || 05/15/2019 00:00 || Comments || Link || E-Mail|| [6473 views] Top|| File under: Arakan Rohingya Salvation Army
Sri Lanka
Sri Lanka Province under Indefinite Curfew after First Riot Death
[AnNahar] A Sri Lankan province north of the capital was under indefinite curfew Tuesday after the first death in anti-

Moslem

riots in the wake of the Easter terror attacks, police said.

A nationwide night curfew was relaxed in all areas except the North-Western Province (NWP) where a

Moslem

man was killed by a mob on Monday, police said, in a violent backlash against last month's bombings.

The 45-year-old died of injuries sustained when a crowd stormed his carpentry workshop in the Puttalam district in the NWP and slashed him, official sources said.

Elsewhere in the province, mobs torched dozens of

Moslem

-owned shops, vandalised homes and mosques in a day of rioting.

"The curfew in the NWP will be continued until further notice,"

front man

Ruwan Gunasekera said. "Security forces are assisting police who have been ordered to use maximum force to contain the violence."

Police said they

had gun sex

and used tear gas at several places to deter people attempting to attack mosques.

In the adjoining district of Gampaha, mobs smashed

Moslem

-owned restaurants and at least one garment factory, official sources and residents said.

In an address to the nation on Monday night, Prime Minister Ranil Wickremesinghe said a countrywide curfew was declared to prevent unidentified groups orchestrating communal violence.

"At several places in the North-Western Province these groups created trouble, damaged property," Wickremesinghe said.

"Police and security forces have contained the situation, but these (unidentified) groups are still trying to create trouble."

Posted by: trailing wife || 05/15/2019 00:00 || Comments || Link || E-Mail|| [6489 views] Top|| File under:
Syria-Lebanon-Iran
Iran's Khamenei says there will be no war with US
[DAWN] Iranian Supreme Leader Ayatollah Ali Khamenei said on Tuesday Tehran does not seek war with the United States despite mounting tensions between the two arch-enemies over Iranian nuclear capabilities and its missile programme.

In comments to

bigwig

s carried by state television


... and if you can't believe state television who can you believe?


, Khamenei also reiterated that the Islamic Theocratic Republic would not negotiate with the United States on another nuclear deal.

"There won't be any war. The Iranian nation has chosen the path of resistance," Khamenei was cited as saying by the state media. "We don't seek a war, and they don't either. They know its not in their interests."


Posted by: Fred || 05/15/2019 00:00 || Comments || Link || E-Mail|| [6504 views] Top|| File under: Govt of Iran
Government
San Francisco becomes the first US city to BAN government use of facial recognition
[MAIL] San Francisco supervisors approved a ban on police using facial recognition technology, making it the first city in the U.S. with such a restriction.

The ban is part of broader oversight legislation that orders San Francisco departments to spell out details of any surveillance currently in use and any surveillance they hope to use.

Departments will need to get board approval to continue using or acquiring technology.
Posted by: Skidmark || 05/15/2019 04:53 || Comments || Link || E-Mail|| [6511 views] Top|| File under:
Who's in the News
31
[untagged]
6
Islamic State
4
Commies
3
Govt of Iran Proxies
3
Govt of Iran
3
Taliban
2
Sublime Porte
2
Moslem Colonists
2
al-Nusra
2
Hamas
1
Arakan Rohingya Salvation Army
1
Govt of Iraq
1
Govt of Sudan
1
al-Qaeda
1
Govt of Pakistan
1
Govt of Qatar (MB)
1
Tehreek-i-Labbaik Pakistan
1
Islamic Jihad (Palestian)
1
Human Trafficking
Bookmark
E-Mail Me
The Classics
The O Club
Rantburg Store
The Bloids
The Never-ending Story
Thugburg
Gulf War I
The Way We Were
Bio
Merry-Go-Blog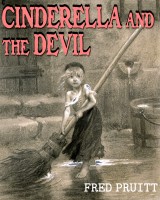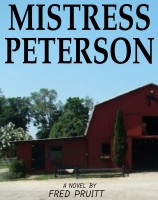 On Sale now!


A multi-volume chronology and reference guide set detailing three years of the Mexican Drug War between 2010 and 2012.

Rantburg.com and borderlandbeat.com correspondent and author Chris Covert presents his first non-fiction work detailing the drug and gang related violence in Mexico.

Chris gives us Mexican press dispatches of drug and gang war violence over three years, presented in a multi volume set intended to chronicle the death, violence and mayhem which has dominated Mexico for six years.
Click here for more information


Meet the Mods
In no particular order...


Steve White
Seafarious
Pappy
lotp
Scooter McGruder
john frum
tu3031
badanov
sherry
ryuge
GolfBravoUSMC
Bright Pebbles
trailing wife
Gloria
Fred
Besoeker
Glenmore
Frank G
3dc
Skidmark
Alaska Paul



Better than the average link...



Rantburg was assembled from recycled algorithms in the United States of America. No trees were destroyed in the production of this weblog. We did hurt some, though. Sorry.
3.233.217.106

Help keep the Burg running! Paypal: