-Lurid Crime Tales-
Retail Giant PetSmart Names PETA in Spying Lawsuit
[Free Beacon] PetSmart says PETA paid operative to gain employment, illegally record conversations

Pet superstore PetSmart has filed a lawsuit against PETA, claiming a former employee who illegally filmed internal operations was being paid by and acting with orders from the animal-rights group that aims to fully eradicate pet ownership.

PetSmart had already filed a lawsuit against the employee, Jenna Jordan, for lying on her job application and proceeding to transmit secretly recorded audio and video to PETA. The newly filed lawsuit, however, names both Jordan and PETA as the defendants.

The lawsuit alleges that Jordan was on the receiving end of both "funding and logistical support" from PETA while she was employed by PetSmart. It says Jordan lied on her job application by omitting her employment with PETA, as well as the fact that she had previously been fired by a zoo for secretly collecting information on its operations for PETA.

"When Jordan applied to work at PetSmart in March 2017, Jordan deliberately concealed from PetSmart that she was a PETA agent and operative with a clear and obvious conflict of interest preventing her from discharging her duties and honoring the common law and contractual duties that she owed to PetSmart as a PetSmart employee," the lawsuit says.

It says Jordan began to record conversations with her manager, Justine Glassmoyer, on her first day of employment. Glassmoyer is a plaintiff along with PetSmart in the lawsuit.
Posted by: Besoeker || 05/12/2019 06:33 || Comments || Link || E-Mail|| [6471 views] Top|| File under:
Suspected Colorado School Shooter's Dad Was Deported Twice: Report
[DailyCaller] The father of a Colorado school shooting suspect was deported twice and had a history of domestic violence, according to records obtained by Daily Mail.

Jose Evis Quintana, father of shooting suspect Maya "Alec" McKinney, is a Mexican national and was deported on April 21, 2017 and on Dec. 9, 2010, Daily Mail reported.

McKinney, along with Devon Erickson, are suspected shooters at STEM School Highlands Ranch, which left one dead and eight students with injuries Tuesday.
Posted by: Omomong Omique2579 || 05/12/2019 00:00 || Comments || Link || E-Mail|| [6462 views] Top|| File under:
-Short Attention Span Theater-
Sports Illustrated 'Shatters Perceptions' Schools Readers, & Sets Stage for Upcoming Stacey Abrams Cover
[Red State] Do you ache for the Sports Illustrated Swimsuit Issue the way the high-waisted yellow guy hankers for a hunka cheese? Do you lie in wait in a creepy way at the supermarket, just waitin' to get your sneaky mitts on the skimpy rag as soon as it slaps against the metal rack?

Well, this year, you're gettin' more for your money. Dig it ‐ it's heavy.

In October, the UK pulled TV ads because it deemed the model too slim (here). Nobody'll have that gripe with SI newcomer Hunter McGrady.

Hunter's the magazine's brand spankin' new "obese" model. And why? Because "Exposure to diversity is the catalyst that will ignite tolerance, acceptance and understanding":
Posted by: Besoeker || 05/12/2019 07:06 || Comments || Link || E-Mail|| [6476 views] Top|| File under:
-Signs, Portents, and the Weather-
Teacher's 1-on-1 Transgender 'Lessons' Leave 9-Year-Old Boy Suffering from Anxiety
[WESTERNJOURNAL] Most people understand that kids just want to be kids. While adults run around squabbling over politics and careers, the childhood years are a time to develop and grow free of the complexities of adulthood.

But at an elementary school in Oregon, a teacher is being accused of trying to push her sexual views and politics onto a student, all hidden from parents. To make matters worse, the student was only eight years old at the time.

"Parents in Woodburn said their 8-year-old son was held back from recess multiple times for one-on-one conversations about his gender identity," reported KPTV News in Oregon.

What began as conversations quickly changed into full-on lessons about trangenderism, according to the lawsuit. The Nellie Muir Elementary School teacher allegedly held the boy back from second-grade recess multiple times to have inappropriate conversations about his sexual identity in April 2018.

"The parents said the teacher asked their son if he thought he was a girl multiple times," KPTV explained. "They say the teacher held the boy back from recess several times to watch videos and read books about being transgender."

Remember, this wasn't part of any school curriculum. The parents say the teacher singled out the boy for "lessons" after he had a bathroom issue, and pushed transgender material such as non-explicit videos onto him after assuming he questioned his gender.

As you might imagine, elementary school can be a confusing enough place for young kids to navigate. So when the boy ‐ whose name is being protected ‐ was singled out by a teacher and essentially told that he should question who he was, he was impacted.
Posted by: Fred || 05/12/2019 00:00 || Comments || Link || E-Mail|| [6462 views] Top|| File under:
Caribbean-Latin America
Hunger in Cuba as economy in full crash!
[AP]
The Cuban government announced Friday that it is launching widespread rationing of chicken, eggs, rice, beans, soap and other basic products in the face of a grave economic crisis.

Commerce Minister Betsy Díaz Velázquez told the state-run Cuban News Agency that various forms of rationing would be employed in order to deal with shortages of staple foods. She blamed the hardening of the U.S. trade embargo by the Trump administration. Economists give equal or greater blame to a plunge in aid from Venezuela, where the collapse of the state-run oil company has led to a nearly two-thirds cut in shipments of subsidized fuel that Cuba used for power and to earn hard currency on the open market.

"We're calling for calm," Díaz said, adding that Cubans should feel reassured that at least cooking oil would be in ample supply. "It's not a product that will be absent from the market in any way."


"Si, there's nothing to cook in it, but at least you'll have the oil"


Cuba imports roughly two thirds of its food at an annual cost of more than $2 billion and brief shortages of individual products have been common for years. In recent months, a growing number of products have started to go missing for days or weeks at a time, and long lines have sprung up within minutes of the appearance of scarce products like chicken or flour. Many shoppers find themselves still standing in line when the products run out, a problem the government has been blaming on "hoarders."
Posted by: 3dc || 05/12/2019 00:00 || Comments || Link || E-Mail|| [6461 views] Top|| File under: Commies
The Grand Turk
China's persecuted Uyghurs live 'freely' in Turkey
[CNN]

Sultan Erdogen I, the much beloved, started welcoming Turkics from abroad, including Uyghurs, as a substitute population for the babies the native Turks were not having... only to discover that they brought their jihadi connections with them. CNN carefully does not mention that in this article about the colourful refugees from Chinese abuse.
Posted by: Skidmark || 05/12/2019 10:07 || Comments || Link || E-Mail|| [6470 views] Top|| File under: Commies
Home Front: Politix
Trump to US companies: make products at home
Washington (AFP) ‐ Amid rising fears over US-Chinese trade tensions and mounting tariffs, President Donald Trump said Saturday that firms could easily avoid additional costs by producing goods in the United States.

"Such an easy way to avoid Tariffs? Make or produce your goods and products in the good old USA. It's very simple!" he said Saturday on Twitter, echoing a similar message he sent Friday ‐ and even retweeted.

Trump had accused Beijing of reneging on its commitments in trade talks and ordered new punitive duties, which took effect Friday, on $200 billion worth of Chinese imports, raising them to 25 percent from 10 percent.

He then cranked up the heat further, ordering a tariff hike on almost all remaining imports ‐ $300 billion worth, according to US Trade Representative Robert Lighthizer ‐ from the world's second-biggest economy.

Those tariffs would not take effect for months, after a period of public comment.

The developments came as two days of US-Chinese talks ended Friday with no deal ‐ but no immediate breakdown either ‐ offering a glimmer of hope that Washington and Beijing could yet find a way forward.

Only a week earlier, the two had seemed poised to complete a sweeping agreement.

Washington wants Beijing to tighten its intellectual property protections, cut its subsidies to state-owned firms and reduce the yawning trade deficit; China wants an end to tariffs as part of a "balanced" deal.
Posted by: Besoeker || 05/12/2019 05:57 || Comments || Link || E-Mail|| [6470 views] Top|| File under:
India-Pakistan
56 more people test positive for HIV in Ratodero
[DAWN] RATODERO: As many as 56 more suspected cases of HIV were detected after screening of 1,118 people at Ratodero taluka hospital and one-day screening camps set up in villages near the town on Friday, raising the total number of infected persons to 331 in 13 days.

Of the 56 suspected cases, 39 were children and 17 were adults.

In a camp in Tayab village, as many as 198 people were screened (63 male, 47 female and 88 children) and of them a six-year-old boy tested HIV positive whereas in Subhani Shar village, 250 cases were screened and six were detected HIV positive.

Provincial health secretary Saeed Ahmed Awan said during his visit of the camps that over 3,000 people had been screened out of which 226 tested HIV positive. When they were rechecked 113 cases were confirmed, he said, adding that treatment of 88 infected children was under way. He blamed malpractice by quacks and some qualified doctors for the spread of HIV in Ratodero and said the disease spread within a short period due to lack of awareness.

He said that a joint strategy was being prepared by health department, National AIDS Control Programme, international donors such as Global Fund, WHO, Unicef and others to control the virus and provide treatment to the affected people.
Posted by: Fred || 05/12/2019 00:00 || Comments || Link || E-Mail|| [6461 views] Top|| File under:
Three priests 'involved' in bride trafficking scam also arrested
[DAWN] A Senate committee was on Friday informed that besides Pak marriage bureaus and Chinese nationals, three priests were also involved in the scam of Chinese nationals' illegal marriages with Pak women.

The Senate Standing Committee on Interior, which met at Parliament House with Senator Rehman Malik


Pak politician, Interior Minister under the Gilani government. Malik is a former Federal Investigation Agency (FIA) intelligence officer who rose to head the FIA during Benazir Bhutto's second tenure. Malik was tossed from his FIA job in 1998 after documenting the breath-taking corruption of the Sharif family. By unhappy coincidence Nawaz Sharif became PM at just that moment and Malik moved to London one step ahead of the button men. He had to give up the interior ministry job because he held dual Brit citizenship.


in the chair, discussed the issue of illegal marriages of Chinese nationals with Pak women. The committee members expressed concerns over reports of human trafficking in the name of marriages.

The chairman of the committee told the participants that officials of the Federal Investigation Agency (FIA) had informed him that three priests were also involved in contracting the marriages. The priests have been incarcerated
Drop the rosco, Muggsy, or you're one with the ages!
, he said.
Posted by: Fred || 05/12/2019 00:00 || Comments || Link || E-Mail|| [6460 views] Top|| File under: Human Trafficking
Remand of 11 Chinese nationals extended in fake marriage, human trafficking case
[DAWN] A Lahore court on Saturday extended the remand of 11 Chinese nationals into the Federal Investigation Agency custody for a probe into a transnational gang allegedly involved contracting fake marriages between Chinese men and Pak women who are later forced into prostitution and the illegal organ trade.

The cases of alleged trafficking of Pak girls on the part of Chinese nationals have been making headlines for several days after the FIA stepped up its crackdown against such cases. Nearly two dozen Chinese nationals have been tossed in the clink
Into the paddy wagon wit' yez!
from different Pak cities so far. The Chinese government has also taken a notice of the situation and said that Beijing will extend support to local authorities looking into the matter. However,


a clean conscience makes a soft pillow...


a statement from the Chinese embassy rejected media reports and said that there was no forced prostitution or sale of human organs for those Pak women who stay in China.
Posted by: Fred || 05/12/2019 00:00 || Comments || Link || E-Mail|| [6461 views] Top|| File under: Human Trafficking
Government
Shanahan says military won't leave until border is secure
MCALLEN, Texas (AP) ‐ Acting Defense Secretary Patrick Shanahan visited a border city in Texas on Saturday and said he intends to accelerate planning to secure the border and bolster the administration's ability to accomplish that without the Pentagon's continuous help.

He also offered assurances to perhaps two dozen Border Patrol agents and other officials at the McAllen Border Patrol Station that the Pentagon would not withdraw its military support prematurely.

"We're not going to leave until the border is secure," he said, adding, "This isn't about identifying a problem. It's about fixing a problem more quickly."

Shanahan told Congress this past week that there are 4,364 military troops on the border, including active-duty and National Guard. They are erecting barriers, providing logistics and transportation service and other activities in support of Customs and Border Protection. The troops are prohibited from performing law enforcement duties. Troops have been deployed on the border since last October and are committed to being there through September.

While flying to Texas, he dismissed any suggestion that active-duty forces will extend their mission for the long haul. "It will not be indefinite," he told reporters traveling with him.

Shanahan also said he has instructed a two-star Army general, Ricky Waddell, to develop a plan soon that will answer this question: "How do we get more badges back to the border?" ‐ a reference to ensuring Homeland Security Department is fully capable of securing the border, its core mission.
Posted by: Besoeker || 05/12/2019 01:18 || Comments || Link || E-Mail|| [6467 views] Top|| File under:
Home Front: Culture Wars
Anti-Israel Hamas-Linked CAIR Pressures Charities to Blacklist Conservative Nonprofits
[PJMedia] On Monday, the first day of the Islamic holy season of Ramadan, the

Hamas, a contraction of the Arabic words for "frothing at the mouth",

-linked anti-Israel Council on American-Islamic Relations

... the Moslem Brüderbund's American arm ...
(CAIR) released a report condemning mainstream charities and philanthropic groups for allowing donors to contribute to conservative organizations CAIR and the Southern Poverty Law Center (SPLC) have accused of being "hate groups" comparable to the Ku Klux Klan. This is particularly rich, as CAIR was an unindicted co-conspirator in a terror-funding case involving the Paleostinian terror group Hamas.

The report, "Hijacked by Hate: American Philanthropy and the Islamophobia

...the irrational fear that Moslems will act the way they usually do...
Network," lists "philanthropic foundations, many of them mainstream, that were used by anonymous special interest donors to funnel almost $125 million to anti-

Moslem

hate groups between 2014 and 2016." CAIR found 1,096 organizations funding 39 groups they accused of fomenting "anti-

Moslem

hate," to the tune of $1.5 billion.

The funders include Fidelity and Schwab Charitable as well as faith-based charities such as the Jewish Communal Fund and the National Christian Charitable Foundation. CAIR followed the lead of the SPLC in accusing various conservative organizations of being "hate groups," including ACT for America, the American Center for Law and Justice (ACLJ), the Center for Security Policy, the David Horowitz Freedom Center, and others. The SPLC is currently struggling with a racism and sexual harassment scandal that dealt a critical blow to its credibility.

CAIR National Research and Advocacy Manager Zainab Arain claimed that the report aims to "make it easy auto identify connections and empower decision makers to make informed choices about who they partner with." In other words, the report aims to blackmail charitable foundations into blacklisting conservative organizations on the spurious grounds that they are terroristic "hate groups."
Posted by: trailing wife || 05/12/2019 00:00 || Comments || Link || E-Mail|| [6462 views] Top|| File under: Muslim Brotherhood
Who's in the News
26
[untagged]
5
Govt of Iran
4
Islamic State
3
Taliban
2
al-Nusra
2
Govt of Saudi Arabia
2
Human Trafficking
2
Commies
2
Govt of Pakistan
1
Sublime Porte
1
Moslem Colonists
1
Muslim Brotherhood
1
Govt of Syria
1
Hamas
1
PLO
Bookmark
E-Mail Me
The Classics
The O Club
Rantburg Store
The Bloids
The Never-ending Story
Thugburg
Gulf War I
The Way We Were
Bio
Merry-Go-Blog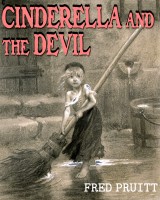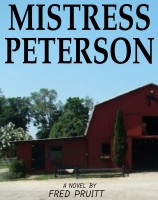 On Sale now!


A multi-volume chronology and reference guide set detailing three years of the Mexican Drug War between 2010 and 2012.

Rantburg.com and borderlandbeat.com correspondent and author Chris Covert presents his first non-fiction work detailing the drug and gang related violence in Mexico.

Chris gives us Mexican press dispatches of drug and gang war violence over three years, presented in a multi volume set intended to chronicle the death, violence and mayhem which has dominated Mexico for six years.
Click here for more information


Meet the Mods
In no particular order...


Steve White
Seafarious
Pappy
lotp
Scooter McGruder
john frum
tu3031
badanov
sherry
ryuge
GolfBravoUSMC
Bright Pebbles
trailing wife
Gloria
Fred
Besoeker
Glenmore
Frank G
3dc
Skidmark
Alaska Paul



Better than the average link...



Rantburg was assembled from recycled algorithms in the United States of America. No trees were destroyed in the production of this weblog. We did hurt some, though. Sorry.
3.80.6.131

Help keep the Burg running! Paypal: