-Short Attention Span Theater-
9 Dallas airport employees admit to drug smuggling plot
[FoxNews] Nine airline employees at Dallas-Fort Worth International Airport were arrested about a year ago for plotting to smuggle drugs out of the airport. Since then, they've admitted to being willing to smuggle anything on board a commercial airline for money including drugs, weapons and plastic explosives.

The nine employees included a baggage scanner, baggage handler and other employees who could monitor bags being placed on and off Spirit Airlines and Envoy Air aircrafts. A tenth employee involved in the ring is a fugitive.

"These folks... sold their positions, betrayed the public's trust, abused their positions at the airport to make a dollar and put everybody at risk," Assistant U.S. Attorney George Leal said during a detention hearing in the case, according to the Dallas News. "They put the safety of the public in danger."

The nine employees believed they were smuggling methamphetamine into commercial airlines for Italian organized crime located in other states from 2016 to 2018. In actuality, the nine employees were part of an FBI undercover operation. The methamphetamine was fake.

During the detention hearing, Ray Harrison, lead FBI agent in the case, said, "On each transaction the undercovers, who were Italian and portrayed themselves as Italian organized crime figures, pulled out the kilos, showed it to them, counted it, told them it was crystal methamphetamine, and told them if they were tampered with they would not be paid the second half payment once it landed at its destination."

At one point, Nelson Pabon, 47, the ringleader, even considered having a fellow airline worker involved in the smuggling killed because he thought the man was working with law enforcement.

"He had actually reached out to his brother down in San Antonio to act as a hit man," Harrison said.

When FBI agents discovered that Pabon offered to smuggle C-4 onto a flight, all nine employees were arrested, concluding a two-year sting operation.

The airline workers agreed to plead guilty to drug conspiracy charges in a Dallas federal court. The ringleader, Nelson Pabon, 47, faces up to 40 years in sentencing.

As for the safety of DFW Airport, spokeswoman Cynthia Vega says that some changes have been made. For instance, secure areas are now manned by the Department of Public Safety security officers with full-body scanners. "Safety is our primary goal," she said. "It is paramount that we stay on top of those potential threats."

TSA also reassured the public of DFW airport's commitment to safety. "Over the last year, DFW has implemented a number of additional technologies and procedures to further strengthen already robust employee-screening protocols," TSA said in a statement. "TSA, in partnership with the airport and airlines, continues to employ multiple layers of security throughout the airport. TSA also has strong partnerships with intelligence and law enforcement agencies and cooperates fully in any criminal investigations."

It's not clear yet how the other men in the case will be sentenced, though Gabriel Reyes, an attorney for Luis Gaston-Rolon said that his client regrets his actions.

"Our hope is that the judge makes allowance for the fact that many of the individuals wrapped up in this operation, Mr. Gaston included, were young men without criminal histories and were lured by the promise of easy money," Reyes said.
Posted by: Bright Pebbles || 05/12/2019 00:00 || Comments || Link || E-Mail|| [6460 views] Top|| File under:
Afghanistan
1,000 New Recruits Join Afghan Army In Herat
[ToloNews] under the 207 Zafar Corps in Herat


...a venerable old Persian-speaking city in western Afghanistan, populated mostly by Tadjiks, which is why it's not as blood-soaked as areas controlled by Pashtuns...


province in the west of Afghanistan.

Commander of Zafar Corps Gen. Noorullah Qadiri said the new forces will be deployed to different districts to ensure the safety of the provinces.

"The enemy plans to close the main roads, destroy the bridges and hospitals but they will not be able to reach to their goals," Qadiri said.

A battalion commander of the 207 Zafar Corps Nazir Ahmad Salik said the new soldiers will undertake short-term training and will be deployed to different provinces.

"They will be trained for 12 weeks in Herat Training Center," Salik said.

The new members of the Afghan National Army said they joined the Army to take part in security and stability of the country.

"We joined the Army to fight against those who want to target our people and destabilize our country," said Sarajuddin, an Army soldier.

"We joined the Army to defend and serve the country," said Kefayatullah, a soldier.

Figures by the 207 Zafar Corps show that at least 3,000 people have joined the Army in western provinces last year.
Posted by: trailing wife || 05/12/2019 00:00 || Comments || Link || E-Mail|| [6460 views] Top|| File under:
Britain
Backed by Corbyn, hundreds march for 'free Palestine' in London
[IsraelTimes] Protest icon Ahed Tamimi


...the blond, blue-eyed Arab-Israeli maiden who along with siblings and young cousins in the boisterous village of Nabi Saleh has made a hobby of being filmed screaming at and physically attacking Israeli soldiers, urged on by well-known Fatah activist Bassem Tamimi, her papa...


leads procession; Labour leader calls for condemnation of Israel following last week's

Gazoo

flare-up, doesn't mention rocket barrages.


Historically such marches get tens or hundreds of thousands, not mere hundreds. I wonder what changed?
Posted by: trailing wife || 05/12/2019 00:00 || Comments || Link || E-Mail|| [6473 views] Top|| File under: PLO
Europe
Saudi ship leaves France without arms cargo
[DAWN] A Saudi vessel that had been due to load weapons at a northern French port on Friday set sail without them and headed for Spain, a day after a rights group tried to block the cargo on humanitarian grounds.

French rights group ACAT argued in a legal challenge on Thursday that the consignment contravened a UN treaty because the arms might be used against civilians in Yemen.

A French judge threw out that legal challenge but the Bahri-Yanbu set course for Santander shortly after minus the weapons, officials said and ship-tracking data showed.

The saga is an embarrassment for President Emmanuel Macron, who on Thursday defended arms sales to Soddy Arabia


...a kingdom taking up the bulk of the Arabian peninsula. Its primary economic activity involves exporting oil and soaking Islamic rubes on the annual hajj pilgrimage. The country supports a large number of princes in whatcha might call princely splendor. When the oil runs out the rest of the world is going to kick sand in the Soddy national face...


Riyadh leads the pro-government military coalition in the four-year civil war that has devastated Yemen, killed tens of thousands and left much of the population on the brink of famine.

Macron said on Thursday Riyadh, which he called a key ally in the fight against terrorism, had assured him the weapons the ship was to load were not to be used against civilians.

An official working for Jean-Paul Lecoq, the opposition Communist member of parliament for port city Le Havre, confirmed the vessel had left without the consignment.
Posted by: Fred || 05/12/2019 00:00 || Comments || Link || E-Mail|| [6464 views] Top|| File under: Govt of Saudi Arabia
India-Pakistan
Two more polio cases confirmed taking year's total to 15
[DAWN] While the polio

...Poliomyelitis is a disease caused by infection with the poliovirus. Between 1840 and the 1950s, polio was a worldwide epidemic. Since the development of polio vaccines the disease has been largely wiped out in the civilized world. However, since the vaccine is known to make Moslem pee-pees shrink and renders females sterile, bookish, and unsubmissive it is not widely used by the turban and automatic weapons set...


programme achieved a major success in removing the anti-polio content from social media, two more polio cases from Khyber-Pakhtunkhwa were on Friday confirmed after which the tally for the current year reached 15.

Immunisation campaigns have suffered due anti-vaxxers who launched a campaign on social media across the globe claiming the vaccines were causing a number of diseases and should not be administered to children.

In Pakistain, a malicious campaign was also started that not only declared vaccines Haram but also said it made children impotent.
Posted by: Fred || 05/12/2019 00:00 || Comments || Link || E-Mail|| [6466 views] Top|| File under: Govt of Pakistan
International-UN-NGOs
Iranian judo agrees to end decades-long boycott of Israeli athletes
[IsraelTimes] Historic commitment comes after talks with International Judo Federation over 'disturbing phenomenon' of Iranians throwing matches.

In a historic move, Iranian judo officials have agreed to stop boycotting Israeli athletes on the mat, ending a practice that had drawn criticism against Tehran in the sporting world.

In a letter to the International Judo Federation published Saturday, Iran's Olympic Committee and local Judo Federation agreed to "fully respect the Olympic Charter and its non-discrimination principle."

In a statement, the IJF said the letter came after several rounds of talks regarding the "disturbing phenomenon, which involves the sudden 'injury' or failure of weigh-in of Iranian athletes," which it said was related to Iran trying to avoid meeting athletes from certain countries.

Neither Iran nor the IJF specifically mentioned Israel, but Iranian athletes have on several occasions forfeited matches to avoid facing Israelis, who have become increasingly relevant in the sport on the world stage.

Iran's sports policy is an outgrowth of the country's official refusal to recognize Israel. Its leaders routinely encourage the demise of the Jewish state and the countries are considered arch foes.

The IJF has in recent years stepped up pressure on

Moslem

boycotts of Israeli athletes, including refusals to host them or shake hands.

In 2018, the body stripped international competitions from the UAE and Tunisia over their refusal to allow Israelis to compete as Israelis.

The UAE later relented, resulting in the anthem Hatikvah being played in the country for the first time last year after Muki won the gold in the under-81 kg category.

In the letter to the IJF, the Iranian sports officials said they were negotiating with Iran's parliament "to identify proper legal resolutions," seemingly in order to rescind the unofficial ban on competing against Israelis.

Iranians athletes have increasingly found themselves caught between domestic officials, who may punish them for competing against Israelis, and international officials, who will punish them if they forfeit matches. In recent years, an increasing number of Iranian athletes and coaches have spoken out against the policy.

The last competition between Iranian and Israeli teams on the international level dates back to a wrestling match in 1983 in Kiev, Ukraine.
Posted by: trailing wife || 05/12/2019 00:00 || Comments || Link || E-Mail|| [6464 views] Top|| File under: Govt of Iran
Iraq
High-level PKK leader Altun says he wasn't in Qandil when Turkish jets struck
"Nyaa, nyaa, ya missed me!"

[Rudaw] A prominent Kurdistan Workers (PKK) leader who was reported to have been severely

maimed

by Ottoman Turkish media in an Arclight airstrike
on Mount Qandil in the Kurdistan Region, dismissed the claims on Friday, saying he was not present when the spot was targeted.

State-run outlets like Anadolu Agency reported on March 27 that on March 21 Ottoman Turkish jets using precise coordinates supplied by the country's intelligence community "seriously injured Altun, who is close to PKK founding member Cemil Bayik and serves as the party's foreign relations liaison.

Ibrahim Kalin, an advisor and spokesperson to the Ottoman Turkish president, also shared an Anadolu video of the operation that the media organization said was obtained from the Ottoman Turkish military.
Continued on Page 49
Posted by: trailing wife || 05/12/2019 00:00 || Comments || Link || E-Mail|| [6468 views] Top|| File under: Sublime Porte
Israel-Palestine-Jordan
Gaza Border Crossings To Open Tomorrow
[Jpost] The Erez and Kerem Shalom border crossings into

Gazoo

will be opened on Sunday.


To remain open until the next blow up in Gaza. The timer is running.
Posted by: trailing wife || 05/12/2019 00:00 || Comments || Link || E-Mail|| [6460 views] Top|| File under: Hamas
Syria-Lebanon-Iran
Iran may attack Israel if U.S. standoff escalates: Israeli minister
JERUSALEM (Reuters) - An Israeli cabinet minister warned on Sunday of possible direct or proxy Iranian attacks on Israel should the stand-off between Tehran and Washington escalate.

The United States has increased economic and military pressure on Iran, with President Donald Trump on Thursday urging its leaders to talk to him about giving up their nuclear program and saying he could not rule out an armed confrontation.

Israeli Prime Minister Benjamin Netanyahu's government, which supports Trump's hard tack against its arch-foe, has largely been reticent about the spiraling tensions.

Parting with the silence, Israeli Energy Minister Yuval Steinitz said that, in the Gulf, "things are heating up".

"If there's some sort of conflagration between Iran and the United States, between Iran and its neighbors, I'm not ruling out that they will activate Hezbollah and Islamic Jihad from Gaza, or even that they will try to fire missiles from Iran at the State of Israel," Steinitz, a member of Netanyahu's security cabinet, told Israel's Ynet TV.

Hezbollah and Islamic Jihad are Iranian-sponsored guerrilla groups on Israel's borders, the former active in Syria as well as Lebanon and the latter in the Palestinian territories.


Posted by: Besoeker || 05/12/2019 05:53 || Comments || Link || E-Mail|| [6466 views] Top|| File under: Govt of Iran
Israel vows to eliminate Syria's S-300 system if they use it
[ALMASDARNEWS] Israel has the full arsenal needed to take on Hezbollah in

Leb

and eliminate the Iranian threat in Syria, the outgoing IDF Northern Command chief boasted, warning Damascus against using S-300s to protect its

illusory sovereignty

.

"If our freedom of movement is threatened, we will remove the threat. We know how to do that," General Yoel Strick told Ynet News, adding that Israel will soon introduce "advanced weapons systems" to ensure it can continue to violate neighboring states' airspace and to strike targets in Syria with impunity

If the Syrians employ Russian S-300s against our planes, and we take them out, it will be seen as a legitimate move on our part.

While acknowledging that such a drastic move might damage Tel Aviv's relations with Moscow, Strick expressed hope that it wouldn't come to that.

Moscow had supplied the Arab Republic with S-300 air defense systems following the downing of a Russian Il-20 reconnaissance plane with 15 airmen on board in mid-September, during an Israeli raid.

Moscow also warned Israel that it will suppress all satellite navigation, radars and communications systems of combat planes over the Mediterranean Sea if their maneuvers threaten Russian forces.

Since then, Israel has been staging its intrusions via

Leb

, where the Jewish State is trying to keep Hezbollah in check.

Hezbollah is inseparable from

Leb

as a country, due to the

bad boy

group's strong political presence, the general argued.

Thus, he claimed, "if it were up to me, I would recommend declaring war on

Leb

and Hezbollah" ‐ not out of bloodlust but only to thwart the group's alleged plot to "invade"Israel.
Posted by: Fred || 05/12/2019 00:00 || Comments || Link || E-Mail|| [6464 views] Top|| File under: Govt of Syria
Australian-Lebanese dual national out on bail in Sydney plane bomb plot
[IsraelTimes] Lebanese authorities accuse Amer Khayyat of planning to blow up Etihad flight from UAE to Australia; Khayyat released on bail after being held in detention since 2017.

The lawyer of an Australian-Lebanese dual citizen on trial for an alleged plot to bring down a passenger plane says her client has been ordered released on bail by a Lebanese military court.

Joceline Adib al-Rai, lawyer of Amer Khayyat,


...the only one of the family to spell the name with two Ys, he was supposed to be the innocent dupe of his loving, ISIS-connected brothers. So it is unclear why he's been held in Lebanon for two years...

said Saturday the court's decision was delivered a day earlier. Prosecutors can appeal.

Lebanese authorities have held Khayyat in detention since 2017. They have accused him of planning to blow up an Emirati airline flight that was supposed to travel from Sydney to the United Arab Emirates.

Khayyat has rejected the charges.

Two of Khayyat's brothers are on trial in Australia for plotting to blow up the plane with bombs hidden inside a Barbie doll and meat grinder.


That would be Khaled and Mahmoud Khayat. The loving Khayat brothers prepared the bomb at the behest of third brother Tarek Khayat, a senior ISIS emir in Syria.

Australian authorities say Amer Khayyat had no knowledge of his brothers' plot.


What was he arrested for, then?

Australian police alleged last year as part of the plans, a senior Islamic State
...formerly ISIS or ISIL, depending on your preference. Before that al-Qaeda in Iraq, as shaped by Abu Musab Zarqawi. They're very devout, committing every atrocity they can find in the Koran and inventing a few more. They fling Allah around with every other sentence, but to hear the pols talk they're not really Moslems....
commander directed a group of Australian men to build a bomb destined for an Etihad Airways flight out of Sydney.

The improvised

bomb

was due to be smuggled onto the July 15 flight, but the attempt was aborted before they reached security.

Police said they had also foiled a second alleged plot involving a "chemical dispersion device," designed to release hydrogen sulfide, but this was in the early stages.

The second plan was hatched after the first one failed, police said, and was not necessarily targeted at a plane.

Posted by: trailing wife || 05/12/2019 00:00 || Comments || Link || E-Mail|| [6465 views] Top|| File under: Islamic State
Who's in the News
26
[untagged]
5
Govt of Iran
4
Islamic State
3
Taliban
2
al-Nusra
2
Govt of Saudi Arabia
2
Human Trafficking
2
Commies
2
Govt of Pakistan
1
Sublime Porte
1
Moslem Colonists
1
Muslim Brotherhood
1
Govt of Syria
1
Hamas
1
PLO
Bookmark
E-Mail Me
The Classics
The O Club
Rantburg Store
The Bloids
The Never-ending Story
Thugburg
Gulf War I
The Way We Were
Bio
Merry-Go-Blog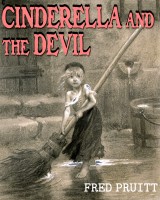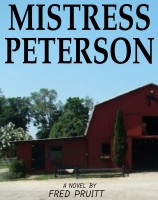 On Sale now!


A multi-volume chronology and reference guide set detailing three years of the Mexican Drug War between 2010 and 2012.

Rantburg.com and borderlandbeat.com correspondent and author Chris Covert presents his first non-fiction work detailing the drug and gang related violence in Mexico.

Chris gives us Mexican press dispatches of drug and gang war violence over three years, presented in a multi volume set intended to chronicle the death, violence and mayhem which has dominated Mexico for six years.
Click here for more information


Meet the Mods
In no particular order...


Steve White
Seafarious
Pappy
lotp
Scooter McGruder
john frum
tu3031
badanov
sherry
ryuge
GolfBravoUSMC
Bright Pebbles
trailing wife
Gloria
Fred
Besoeker
Glenmore
Frank G
3dc
Skidmark
Alaska Paul



Better than the average link...



Rantburg was assembled from recycled algorithms in the United States of America. No trees were destroyed in the production of this weblog. We did hurt some, though. Sorry.
3.235.245.219

Help keep the Burg running! Paypal: