-Lurid Crime Tales-
Friendly Neighborbood Whoopass In Miami Street
[Breitbart] Several spring break revelers got a little unruly in Miami Beach this weekend after the group of mostly women began smacking and punching each other in the middle of the street, according to a shocking video making the rounds on social media.

The video, which first surfaced on Saturday, showed the revelers dressed in swimsuits brawling in the middle of the street while the vehicles lined up around them honked their horns in the hopes the brawlers would take the fight elsewhere.

But the revelers showed no sign of slowing down as they continued to slog each other while a few young men filmed the incident using their cellphones.
Posted by: Besoeker || 03/19/2019 01:50 || Comments || Link || E-Mail|| [401 views] Top|| File under:
-Obits-
Alan Krueger, Democratic labor economist, dies at 58
[Politico] Alan Krueger, a celebrated labor economist whose research influenced Democratic policy on the minimum wage, died this past weekend at 58.

The cause of death was suicide, according to a statement from Krueger's family released by Princeton University, where Krueger held a chair in political economy.

Krueger was chair of the White House Council of Economic Advisers under Obama and chief economist at the Labor Department under President Bill Clinton. A leading scholar on jobs, wages, and income distribution, Krueger joined the Princeton faculty in 1987.

"He saw economic policy not as a matter of abstract theories, but as a way to make people's lives better," former President Barack Obama said in a written statement. "Through it all, he had a perpetual smile and a gentle spirit‐even when he was correcting you."

"A wonderful person, a very great economist," tweeted the Nobel prizewinning economist and New York Times columnist Paul Krugman, "who transformed our understanding of labor markets, and one of our finest public servants."
Posted by: Besoeker || 03/19/2019 02:30 || Comments || Link || E-Mail|| [387 views] Top|| File under:
-Signs, Portents, and the Weather-
At least 157 dead in Zimbabwe, Mozambique as Cyclone Idai leaves trail of destruction
[Dhaka Tribune] Cyclone Idai killed at least 157 people in Zim-bob-we and Mozambique as it tore across Southern Africa, officials and state media said on Monday, and vast areas of land have been flooded, roads destroyed and communications disrupted.

The Mozambican port city of Beira has suffered massive damage, the

Red Thingy

said. The storm has also pounded Malawi.

"The scale of devastation in Beira is enormous. It seems that 90% of the area is completely destroyed," said Jamie LeSueur, leader of the International Federation of

Red Thingy

and

Red Islamic Thingy

Societies team there.

In Zim-bob-we, the Chimanimani district has been cut off from the rest of the country by torrential rains and winds of up to 170 km per hour that swept away roads, homes and bridges and knocked out power and communication lines.

Zim-bob-wean information ministry official Nick Mangwana told

Rooters

the number of confirmed deaths throughout the country was now 89. The body count is expected to rise.

The Mozambican state news agency put the

corpse count

in Beira at 68, although television channel TVM reported that about 84 people had died across Mozambique.

Zim-bob-wean rescuers were struggling to reach people in Chimanimani, many of whom have been sleeping in the mountains since Friday, after their homes were flattened by rock falls and mudslides or washed away by torrential rains. Many families cannot bury the dead due to the floods.

The Harare government has declared a state of disaster in areas affected by the storm, the worst to hit the country since Cyclone Eline devastated eastern and southern Zim-bob-we in 2000.

The country of 15 million people is already suffering a severe drought that has wilted crops. A United Nations


...the Oyster Bay money pit...


humanitarian agency says 5.3 million people will require food aid.
Posted by: Fred || 03/19/2019 00:00 || Comments || Link || E-Mail|| [113 views] Top|| File under:
Guaido's US ambassador takes control of three Venezuelan properties
[PULSE.NG] Carlos Vecchio, appointed by self-declared president Guaido, entered two Venezuelan military buildings in Washington -- while advisory minister Gustavo Marcano took control of the consulate in New York.

"We are recovering and protecting the assets of the Venezuelan people to stop the usurper regime from continuing to steal from and destroy them as it has in the last 20 years," Vecchio said.

Venezuelan Foreign Minister Jorge Arreaza, who is loyal to embattled President Nicolas Maduro

Venezuela's attempt at producing a Muammar Qadaffy...
, denounced the "forced and illegal occupation."

In a statement on Twitter, the Venezuelan government branded the action an "extremely serious violation of the US government's international obligations," and threatened to take reciprocal action in Venezuela.

The ambassador said that in the coming days, his mission would take possession of the Venezuelan embassy, although its accounts are frozen.

A source close to Vecchio said the opposition-controlled National Assembly would have to approve their use.


Posted by: Fred || 03/19/2019 00:00 || Comments || Link || E-Mail|| [138 views] Top|| File under: Commies
Three men arrested for stealing cheese in Machiques, Zulia state
Cheese! That's a serious crime, Gromit!


[ELUNIVERSAL] Three men identified as Luis González, 18, Lorenzo Palmar, 24 and Nervis José González, 24, all members of a band known as "Los Queseros" were locked away
Please don't kill me!
in the San Julián sector, San José parish, Machiques municipality Perijá, Zulia state.

The subjects were detained by members of the Bolivarian Police Force of Zulia state (Cpbez) and accused of armed robbery on a farm, according to the Final Version portal.

The procedure was carried out by officers on duty at the San José Police Station of the Perijá Police Coordination Center, who were alerted by the owner of the hacienda where the crime was committed, through a call made to the Peace Quadrant number 6.

The uniformed ones went to the site, immediately undertaking the search for the criminals, who were placed in the town square, seizing a non-conventional shotgun-type firearm.

The men who had managed to take 25 wheels of cheese, among other dairy products, were taken to the police headquarters where they remain under arrest by order of Prosecutor's Office 20 of the Public Ministry.

Posted by: Fred || 03/19/2019 00:00 || Comments || Link || E-Mail|| [174 views] Top|| File under:
China-Japan-Koreas
North Korea going nuts. Afraid of US air attack!
[Twitter] North Korea has been conducting air-raid drills in Pyongyang since last Thursday, after the summit with the U.S. in Hanoi, Vietnam collapsed late last month. The next day, the North's Foreign Minister Choe Son-hui warned the U.S. that the bilateral talks may be suspended.

The North also indicated that it may end the moratorium on missile tests that it claims has been in place for more than a year.

Radio Free Asia reported Saturday that North Korean authorities had been holding nationwide air-raid drills since Thursday to prepare for a U.S. attack. One source in Ryanggang Province told RFA, "Things had been quiet for a while with no air-raid drills or military exercises, but the drills resumed suddenly and created many difficulties for people."

"Authorities across North Korea are telling people to get ready for war preparations by the U.S. and South Korea," the source added.



Posted by: 3dc || 03/19/2019 00:00 || Comments || Link || E-Mail|| [337 views] Top|| File under:
Europe
France bans some yellow vest protests in Paris after riots
[AlAhram]

La Belle France

's prime minister announced a ban Monday on yellow vest protests along the Champs-Elysees Avenue in

Gay Paree

and in two other cities following riots on Saturday that left luxury stores ransacked and charred from arson fires.

Prime Minister Edouard Philippe said the ban will apply for an unspecified period in the neighborhoods that have been ``the most impacted'' in the cities of

Gay Paree

, Bordeaux and Toulouse


...lies on the banks of the River Garonne, half-way between the Atlantic Ocean and the Mediterranean Sea. The Toulouse metropolitan area is the fourth-largest in La Belle France...


, where repeated destruction has occurred since the yellow vest protest movement began in November.

He also said

Gay Paree

police chief Michel Delpuech will be replaced this week by prefect Didier Lallement.

Philippe announced the measures following a meeting with French President Emmanuel Macron and top security officials that sought to avoid a repeat of Saturday's violence, in which rioters set life-threatening fires, ransacked luxury stores and attacked police around the Champs-Elysees. Many of those high-end boutiques remained closed on Monday, some of them charred from arson fires set.

He acknowledged ``dysfunction'' in French police operations on Saturday, rejecting ``inappropriate'' orders given to security forces to use fewer rubber bullets following a controversy about the numerous injuries they've caused at previous protests.

Philippe also announced a shift in security strategy to allow police forces to have a greater initiative on the ground to take measures against rioters and disperse crowds. He said police will use new tools, including drones and video surveillance, to help preventing violence and send rioters to trial.

``When a protest has been banned and its aim is to ransack and loot, all of those who take part it in and, in fact, protect looters, encourage them or glorify them online, are complicit and will have to face the consequences,'' he said.

Philippe promised ``nothing will change'' for other peaceful, authorized protests.

The surge in violence came as the 4-month-old yellow vest movement, which is pressing for more economic justice, has been dwindling. Images of the destruction on Saturday_ including from a bank fire that engulfed a residential building and threatened the lives of a mother and child _ could further erode public support.

But the renewed attention energized some protesters, who took to social networks to call for new protests this Saturday to demand lower taxes and more support for workers.

The Finance Ministry held a meeting Monday with groups representing small businesses, restaurants, hotels, insurance companies and banks to estimate the economic impact of the protests.

The

Gay Paree

region's Chamber of Commerce said 91 businesses suffered consequences from Saturday's riot at the Champs-Elysees, 80 percent of which were severely damaged. It called for an ``emergency plan'' to support those shopkeepers and employees.

Last month the French Parliament passed a bill backed by Macron's government to further prevent violence during protests and to help authorities maintain order. But the ``anti-troublemakers'' law has not yet taken effect since the Constitutional Council must assess it first.

It would authorize regional prefects to prevent people seen as a serious threat to public order from protesting, and would force protesters involved in violence to pay for damages. It would also make it a crime for protesters to conceal their faces, punishable by up to one year in prison and a 15,000-euro ($17,000) fine.

The bill has been criticized by rights groups, opposition members and even members of Macron's centrist party as going too far in restricting freedoms.

Protesters sought to raise their profile Saturday to mark end of a national debate


... an expenditure of personal wind at the national level that leads to face-making and other histrionics but can't be shown to have ever solved an issue ...


that Macron had organized to respond to their concerns about sinking living standards, stagnant wages and high unemployment. Many demonstrators feel the debate didn't succeed.

Yet after offering French workers a series of economic concessions to address their complaints, Macron, the protesters' target, is now resurgent in the polls.
Posted by: trailing wife || 03/19/2019 00:00 || Comments || Link || E-Mail|| [196 views] Top|| File under:
Fifth Column
Donna Brazile: Why I am excited to join Fox News and take part in a civil - and sensible - debate
Fire Judge Janine, hire Donna Brazile?


[FoxNews] I am excited by the opportunity to share my perspective and views with the Fox News audience and to help shape the dialogue at this important juncture in our history. More importantly, I'm eager to learn from the experience.

The 2020 presidential election is a consequential moment in American democracy. Everything we believe in as Americans will be examined and, in essence, ratified by our votes. But it concerns me, as it does the majority of good Americans, that our national debate has become hostile and disrespectful. We no longer simply agree to disagree. Too often we demonize the intentions of others. Our lines of communication are frayed, if not broken.

In order for us to best decide as a people how to better protect and preserve our way of life, we need to first be able to hear what others are saying without the filter of bias and contempt. Not until we once again become practiced at treating those of differing views with civility and respect can we begin to join together to solve the myriad of problems our country must overcome.

I fully admit that in my previous lives as a campaign staffer, presidential campaign manager and Democrat Party official, my own lack of civility in the heat of battle has been on full display. And it wasn't pretty. I should have been wise enough and humble enough to have listened to my mother, Jean, who so often would tell me, the third of nine children, to shut up and allow my siblings to speak, and to listen - really listen - to what they had to say. She knew I wasn't listening so much as I was pausing before launching again into an argument. My mother tried to teach us Brazile kids a lesson we all need to heed as citizens: Listen more, talk less. Be civil to one another. Find common ground. Contempt is hatred towards others. These are the lessons and the attitude I will bring to Fox News.


Given your self-described history, my dear, it isn't likely you'll be able to sustain that attitude for very long. But it's nice that you recognize the need, hypocrisy being the compliment that vice pays to virtue.


Related:

Washington Examiner - Donna Brazile, fired from CNN for sharing debate question, joins Fox News
Posted by: Beavis || 03/19/2019 00:00 || Comments || Link || E-Mail|| [396 views] Top|| File under:
Government
Feds Not Monitoring How Taxpayer Funding Is Being Spent
[Free Beacon] Federal agencies are not monitoring how taxpayer funds are being spent, or whether research grants are being properly disclosed to the public.

A new report released by the Government Accountability Office found the Departments of Labor, Health and Human Services, and Education are failing to enforce the Stevens Amendment, which requires grant recipients to disclose federal funding when they publicize their projects.

The Labor Department's Employment and Training Administration (ETA) does not know how much taxpayer funding is going towards salaries for groups who receive grants, and the National Institutes of Health says it has difficulty calculating where taxpayer funding is going because research programs can have "multiple funding streams" and research portfolios of academics are "now more complex."

The three agencies accounted for over $500 billion in taxpayer-funded grants in fiscal year 2017. HHS alone handed out $455 billion in grants.

Since 1989 the Stevens Amendment, named after the late senator Ted Stevens of Alaska, has required grant recipients to disclose how much federal funding they received for projects when they publicize their taxpayer-funded work in press releases, statements, and other documents.

In his rationale for the law, Stevens said taxpayers "ought to be informed how much money comes from Federal sources in any program, project, or grant activity."
Posted by: Besoeker || 03/19/2019 01:56 || Comments || Link || E-Mail|| [255 views] Top|| File under:
India-Pakistan
Prayer leader held for 'raping' student
Perhaps now someone will 'castrate' him to help him not do so again.
[DAWN] The Pattoki police on Sunday arrested a prayer leader who allegedly raped a minor boy at Hanjrai Kalan village.

According to the complainant, his seven-year-old son went to the village mosque for religious education and the prayer leader raped him.

Police said the suspect had joined the village mosque only six months ago. They arrested and registered a case against him.


Posted by: Fred || 03/19/2019 00:00 || Comments || Link || E-Mail|| [144 views] Top|| File under:
Afzal Kohistani's surviving family demands security, return of land occupied by rivals
[DAWN] The surviving family members of Afzal Kohistan


...a backwoods district of Khyber Pakhtunkhwa distinguished by being even more rustic than is the norm among the local Pashtuns....


i ‐ the man who exposed the 2012 Kohistan video scandal and was

rubbed out

earlier this month after years of fighting the menace of 'honour' killings ‐ have demanded of the authorities to ensure their security and means of livelihood.

And while Afzal's death has left his family members in more peril than before, that has not shaken their resolve to continue his work.

Speaking to Dawn, the two brothers of Afzal ‐ who were featured in the video that led to the honour killings of five women ‐ said Afzal had been the sole breadwinner of their family. With him gone, the future of 18 orphans and widows whom he was looking after is in jeopardy.

"We are scared. After Afzal was killed, our rivals threatened us and told us to prepare ourselves, saying 'we are next'," said Gul Nazar, one of the two brothers.

"They want to remove all traces of our family from here."

"All other victims died silently, it was only Afzal that unmasked [the perpetrators] in national and international media," he added.

Nazar said their fear has been compounded because their rivals are much more influential than his own family. "They own around 250 houses, while we own just four in the Gadar village of Pallas," he said.

"Afzal was fighting for the slain girls, his own brothers and for our security in the Pak courts," said Bin Yasir, the second of Afzal's surviving brothers.

"We never went out of the house since we were first accused in the case. Later, we were jugged
Drop the rosco, Muggsy, or you're one with the ages!
for six months and bailed out. Since then, we have spent the last seven years in stress and fear. We and our families have been confined to living like refugees in the hilly area of Battagram district," he added. Afzal's death had forced Bin Yasir to take the risk of appearing before media for the first time.
Posted by: Fred || 03/19/2019 00:00 || Comments || Link || E-Mail|| [117 views] Top|| File under:
Bodies of two doctors missing for 5 days found with gunshot wounds in Fatehjang
[DAWN] The bodies of two doctors who had gone missing last week have been found from a dam in Fatehjang tehsil of Punjab's Attock district, police said on Monday.

The bodies of Dr Iftikhar Ahmed and Dr Aziz Ahmed bore gunshot wounds and signs of torture, according to police, who suspect the involvement of their employees in the murders.

Three men have been tossed in the clink
Drop the gat, Rocky, or you're a dead 'un!
in connection with the double murder.

As per the First Information Report (FIR) registered when the two doctors went missing on March 13, Dr Iftikhar, who lived in the United States, owned some land in Fatehjang and had delegated Dr Aziz to look after the property.

While on a visit to Pakistain, Dr Iftikhar and Dr Aziz had on March 13 drove from Islamabad to Fatehjang to oversee work being done on the said property, which is located in the Ali Jahangir area.

The duo had subsequently gone missing on the same evening during their commute back to Islamabad. An FIR was registered at Fatehjang

cop shoppe

on abduction charges.

On Monday, their bodies were recovered from a small dam in Dhok Suba and were subsequently shifted to hospital for a postmortem examination.

Although the two doctors belonged to a religious minority community, police have dismissed reports that their murders were a hate crime.

Speaking to DawnNewsTV, Fatehjang Station House Officer Abid Munir said Dr Iftikhar owned 46 kanals of farmland in Fatehjang, which he wanted to sell.

He said it had transpired during the initial police investigation that after coming to know of

the dear departed

's plan to sell the land, three of his employees hatched a plan to murder the doctors.

According to the SHO, the three employees, who worked at the property, first murdered Dr Aziz and then forced Dr Iftikhar on gunpoint to sign an affidavit to transfer the ownership of the land in their names. They subsequently shot Dr Iftikhar in the head, the police officer said.

The suspects then dumped the two bodies in a small dam near the farmhouse and covered them with sand.

All three of the suspects have been arrested from Beautiful Downtown Peshawar

...capital of Khyber Pakhtunkhwa administrative and economic hub for the Federally Administered Tribal Areas of Pakistan. Peshawar is situated near the eastern end of the Khyber Pass, convenient to the Pak-Afghan border. Peshawar has evolved into one of Pakistan's most ethnically and linguistically diverse cities, which means lots of gunfire.
and Mansehra
...
a city and an eponymous district in eastern Khyber-Pakthunwa, nestled snug up against Pak Kashmir, with Kohistan and Diamir to the north and Abbottabad to the south...
, SHO Munir said, adding that their four-day remand was obtained from a local court on Monday.

He said police have also recovered the stamp paper that the suspects had Dr Iftikhar sign, while efforts are underway to recover the weapon used by them to murder the two doctors.


Posted by: Fred || 03/19/2019 00:00 || Comments || Link || E-Mail|| [175 views] Top|| File under:
Science & Technology
Good news for you old rams.
[ScienceDaily] World's oldest semen still viable: ram sperm frozen for 50 years successfully used to impregnate 34 ewes.

Posted by: Skidmark || 03/19/2019 00:00 || Comments || Link || E-Mail|| [327 views] Top|| File under:
Home Front: Culture Wars
Federal government offering $1000. to anyone adopting a child wild horse
[The Hill] The Bureau of Land Management (BLM) said it will offer up to $1,000 to anyone who adopts a wild horse in an effort to "encourage more adopters to give a wild horse or burro a good home."

The agency said in a statement that it will be providing the funds under its Adoption Incentive Program for anyone who decides to take in an untrained wild horse or burro from the agency.

The agency said the goal of the program is to reduce the department's "recurring costs to care for unadopted and untrained wild horses and burros while helping to enable the BLM to confront a growing over-population of wild horses and burros on fragile public rangelands."

Under the new program, qualified adopters are eligible to receive $500 "within 60 days of adoption of an untrained wild horse and burro" and another $500 "within 60 days of titling the animal."

The agency added that the incentive is available for all untrained animals that are eligible for adoption, including animals at BLM facilities and off-site events.
Posted by: Besoeker || 03/19/2019 08:58 || Comments || Link || E-Mail|| [393 views] Top|| File under:
Who's in the News
27
[untagged]
6
Sublime Porte
5
Taliban
3
Govt of Pakistan
3
Hamas
2
Moslem Colonists
2
Arab Spring
2
Islamic State
2
Govt of Iran
2
Govt of Iraq
2
Commies
1
al-Nusra
1
Govt of Iran Proxies
1
Govt of Syria
1
Jaish-e-Mohammad
1
Boko Haram (ISIS)
Bookmark
E-Mail Me
The Classics
The O Club
Rantburg Store
The Bloids
The Never-ending Story
Thugburg
Gulf War I
The Way We Were
Bio
Merry-Go-Blog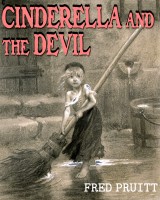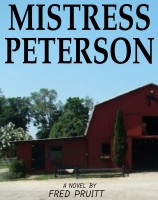 On Sale now!


A multi-volume chronology and reference guide set detailing three years of the Mexican Drug War between 2010 and 2012.

Rantburg.com and borderlandbeat.com correspondent and author Chris Covert presents his first non-fiction work detailing the drug and gang related violence in Mexico.

Chris gives us Mexican press dispatches of drug and gang war violence over three years, presented in a multi volume set intended to chronicle the death, violence and mayhem which has dominated Mexico for six years.
Click here for more information


Meet the Mods
In no particular order...


Steve White
Seafarious
Pappy
lotp
Scooter McGruder
john frum
tu3031
badanov
sherry
ryuge
GolfBravoUSMC
Bright Pebbles
trailing wife
Gloria
Fred
Besoeker
Glenmore
Frank G
3dc
Skidmark
Alaska Paul



Better than the average link...



Rantburg was assembled from recycled algorithms in the United States of America. No trees were destroyed in the production of this weblog. We did hurt some, though. Sorry.
3.238.107.166