-Signs, Portents, and the Weather-
Ebola outbreak in Congo claims more lives, vaccinations underway
[10 News]
The Ebola outbreak in the Democratic Republic of Congo's North Kivu province claimed more lives as the country's Health Ministry announced on Thursday a new death in the city of Mabalako.

At least 37 people have died so far in this latest outbreak, the 10th for country.

Ebola cases have also been reported in the towns of Beni, Butembo, Oicha, Musienene and Mandima, according to Congo's Health Ministry.

A total of 44 cases of hemorrhagic fever have been reported in the region, of which 17 are confirmed and 27 are probable, the ministry said in a statement Thursday. An additional 54 suspected cases are under investigation, the ministry said.

On Tuesday, the World Health Organization confirmed that the latest cases in Congo's North Kivu province are part of the Zaire strain of the virus and that there is no link to a separate outbreak, which occurred in the western Equateur province that has since been declared over.

"It's good news and it's very bad news," WHO Deputy Director-General for Emergency Preparedness and Response Peter Salama told journalists in Geneva, after the new cases were first confirmed.

"The bad news is that this strain of Ebola carries with it the highest case-fatality-rate of any of the strains of Ebola, anywhere above 50% and higher, according to previous outbreaks," he said. "So, it's the most-deadly variant of the Ebola virus strains that we have, that's the bad news. The good news is that we do have -- although it's still an investigational product -- a safe and effective vaccine, that we were able to deploy last time around."

According to WHO, this outbreak, which is in an active conflict zone, will be more complicated to contain than any that came before.
Posted by: Frank G || 08/10/2018 09:46 || Comments || Link || E-Mail|| [6475 views] Top|| File under:
Death toll from Greece's deadliest fire rises to 93
[DAWN] The

corpse count

from Greece's deadliest fire disaster rose to 93 on Thursday after two more people died in hospital.

The latest casualty was a 78-year-old woman, state TV ERT said. An 83-year-old man died on Wednesday.

Another 34 people are still hospitalised after the July 23 wildfire in the coastal resort of Mati, six of them

at death's door

.

Four

bigwig

s including the minister responsible for the police and the heads of the police and fire brigade have been removed from their posts.

Earlier Thursday, a list compiled by the civil protection authority said the victims included 44 women ‐ now 45 ‐ 35 men, 11 children and two still-unidentified persons.

The government had insisted that with winds blowing at speeds of up to 120 kilometres an hour, there was little time to mount an effective evacuation.

It later emerged that the police had failed to properly seal off the area because the fire brigade had not alerted them to the location and size of the blaze.

As a result, many drivers were inadvertently diverted into Mati's narrow streets and trapped.


Posted by: Fred || 08/10/2018 00:00 || Comments || Link || E-Mail|| [6461 views] Top|| File under:
Third strong earthquake shakes Lombok as death toll tops 220
[DAWN] The Indonesian island of Lombok was shaken by a third big earthquake in little more than a week on Thursday as an official said the

corpse count

from an earlier quake had topped 220.

The strong aftershock, measured at magnitude 5.9 by the US Geological Survey, caused panic and damage. It was centered in the northwest of the island and didn't have the potential to cause a tsunami, Indonesia's geological agency said.

Videos showed rubble strewn across streets and clouds of dust enveloping buildings. In northern Lombok, some people leaped from their vehicles on traffic jammed roads while an elderly woman standing in the back of a pickup truck wailed "God is Great". The aftershock had caused more "trauma", said national disaster agency

front man

Sutopo Purwo Nugroho.

Nyoman Sidekarya, chief of the provincial search and rescue agency that covers Lombok, told The

News Agency that Dare Not be Named

that the

corpse count

from Sunday's magnitude 7.0 quake is now 227.

Several agencies have been releasing higher

corpse count

figures than the 131 announced on Wednesday by the National Disaster Mitigation Agency, which has a coordinating role in disaster relief. The agency says it has not verified these other figures but expects the toll to climb.


Posted by: Fred || 08/10/2018 00:00 || Comments || Link || E-Mail|| [6461 views] Top|| File under:
Great White North
Nova Scotia could lose doctors amid Saudi-Canada diplomatic row
[ENGLISH.ALARABIYA.NET] Nova Scotia, the second smallest Canadian province, could be losing many doctors because of the diplomatic crisis between Canada and Soddy Arabia


...a kingdom taking up the bulk of the Arabian peninsula. Its primary economic activity involves exporting oil and soaking Islamic rubes on the annual hajj pilgrimage. The country supports a large number of princes in whatcha might call princely splendor. When the oil runs out the rest of the world is going to kick sand in the Soddy national face...


Fifty-nine medical students from Saudi Arabia are doing their residency in Dalhousie University in the small province.

The Saudi government fully funds these students' residencies with scholarships administered through the Saudi Arabian Cultural Bureau.

A Saudi student in Nova Scotia said that he received a letter from the Saudi government asking for his return to the Kingdom before August 31.

Doctors Nova Scotia, the professional association representing all physicians in the province, said while "this news is unfortunate," there doesn't seem to be a direct impact on Nova Scotia's ability to recruit and retain physicians.

"While the Saudi residents are here doing their training/fellowships, they do provide clinical care, but for the most part, they all leave as soon as they complete their training to practice medicine elsewhere," Doctors Nova Scotia said in a statement.


They'll lose the excess fees collected from non-citizen students, though.



Posted by: Fred || 08/10/2018 00:00 || Comments || Link || E-Mail|| [6468 views] Top|| File under: Govt of Saudi Arabia
Former Canadian official: Misjudging the moment is our new trend
[ENGLISH.ALARABIYA.NET] "Canada appears to have misjudged the moment. And we should face it, it's becoming a bit of a trend," wrote Andew MacDougall, Canadian columnist and commentator on Tuesday, in reference to the latest Canadian interference in Soddy Arabia


...a kingdom taking up the bulk of the Arabian peninsula. Its primary economic activity involves exporting oil and soaking Islamic rubes on the annual hajj pilgrimage. The country supports a large number of princes in whatcha might call princely splendor. When the oil runs out the rest of the world is going to kick sand in the Soddy national face...


's internal affairs.

The former Canadian official was commenting in an op-ed published in the Macleans magazine about the spat between Saudi Arabia and his country.

He wrote: "The swings and misses abroad have been coming at regular intervals for Justin Trudeau and his government over the past nine months."

He listed many "failures in Canada foreign deals" such as APEC summit with the Japanese, trade with China, Prime's trip to India, the G7 summit, NAFTA, and now the diplomatic crisis with Saudi Arabia, MacDougall argued that Trudeau must pick moments to make points, which should happen specially in the case of "unpopular" ideas.

He added, "if politics is the art of the possible, then surely diplomacy is too. Progressive ideals might be smart, just and worthy, but if no one is buying, then what is there to sell? This isn't an argument to park Canada's values. But every country's foreign policy is a fudge; you have to pick your moments to make your point, especially when your ideas are the ones that are unpopular."

"Indeed, it may not feel this way from inside Canada, but the reality is that Canada's values are the ones under attack on the global stage; countries like

Italia

and Austria have elected politicians who have espoused, in some ways, Trump-like ideas that threaten the liberal global order. And notably, Canada's rebuke does not seem to have been endorsed by other governments around the world so far. The need to defend our ideals' shores is more piqued than the need to evangelize," he said.
Posted by: Fred || 08/10/2018 00:00 || Comments || Link || E-Mail|| [6489 views] Top|| File under:
India-Pakistan
Medico-legal report confirms Mardan's 5-year-old girl was raped before murder
[DAWN] Mardan police on Thursday confirmed that the 5-year-old girl, whose body was recovered on August 8 from agricultural fields in Dhandu Pathu village of Takhtbai tehsil, was raped before being brutally murdered after the medico-legal report came to light, DawnNewsTV reported.

A Mardan police official said the medico-legal report confirms that the minor was raped, adding that the child died due to strangulation.

The official further confirmed that at least six suspects have been locked away
Yez got nuttin' on me, coppers! Nuttin'!
in the case and are currently being interrogated. He also told DawnNewsTV that DNA samples have been collected from at least 75 people living in three different villages.

The DNA samples have already been sent for forensic tests, the official said. Besides, a first information report has been registered in the case.

On Wednesday, the child's body was found not far away from the family's residence. Officials of Takhtbai

cop shoppe

took the body to Mardan Medical Complex Hospital for postmortem.

Police officials said the hands and legs of the girl were fastened before she was strangulated.


Posted by: Fred || 08/10/2018 00:00 || Comments || Link || E-Mail|| [6461 views] Top|| File under:
Tortured five year old girl found dead in Mardan
[DAWN] Police on Wednesday found tortured body of a five-year-old girl in agricultural fields near the victim's house in Dhandu Pathu village of Takhtbai tehsil.

Officials of Takhtbai

cop shoppe

took the body to Mardan Medical Complex Hospital for postmortem.

Police officials said the hands and legs of the girl were fastened before she was strangulated.

Police said Mufti Habib-ur-Rehman, father of the victim, had lodged report about missing of his daughter three days ago. They said the police started efforts for recovery of missing girl identified as Haseena soon after registration of the report.

However,


Caliphornia hasn't yet slid into the ocean, no matter how hard it's tried...


they said they found the body of the girl when residents of the area informed them after spotting it in the agricultural fields.

Dr Javed Iqbal of Mardan Medical Complex told Dawn that they had received body of the minor girl for postmortem and medical examination to check whether she was assaulted or not.


Posted by: Fred || 08/10/2018 00:00 || Comments || Link || E-Mail|| [6463 views] Top|| File under:
Police officials escape from City Courts in malkhana case
[DAWN] Three police officials

beat feet from

the premises of City Courts after a sessions court recalled their pre-arrest bail in a case pertaining to an incident of fire in malkhana (warehouse).

Abdul Sattar Gopang, Mohammad Shakeel and Turab Ali ‐ the then in-charge of districts Central, South and East sections of malkhana respectively ‐ have been booked for their alleged negligence since hundreds of case properties of the three judicial districts kept in the malkhana were destroyed during a fire on the night of April 11.

On Aug 3, the court had granted them interim bail against a surety bond of Rs50,000 each and asked them to join the investigation.

After hearing arguments from both sides and examining the record of the case and police file, the additional district and sessions judge (South) Rajesh Chander Rajput dismissed the bail pleas and observed that admittedly all the three applicants/suspects being

coppers

were serving as in-charge of malkhana at City Courts, which stored valuable articles being case properties of three judicial districts and relevant records.

He further observed that the complainant is also a police officer, who had nominated the applicants/suspects in the FIR with the allegation that they had deliberately set the malkhana on fire to extend undue favour to the accused involved in the cases, hence prima facie the case against the applicants/suspects was made out.
Posted by: Fred || 08/10/2018 00:00 || Comments || Link || E-Mail|| [6465 views] Top|| File under: Govt of Pakistan
Karachi police chief sent packing after officials found involved in witnesses' harassment
[DAWN] Inspector General of Police, Sindh, Amjad Javed Saleemi on Wednesday removed Bloody Karachi


...formerly the capital of Pakistain, now merely its most important port and financial center. It is among the largest cities in the world, with a population of 18 million, most of whom hate each other and many of whom are armed and dangerous...


police chief Mushtaq Ahmed Mahar and posted Additional IG Dr Amir Ahmed Sheikh in his place.

The decision came amid reports that powerful quarters were unhappy over the role of Karachi police in an FIA-mandated money laundering case against Pakistain Peoples Party co-chairman
Asif Ali Ten Percent Zardari
... husband of the late Benazir Bhutto


... 11th Prime Minister of Pakistain in two non-consecutive terms from 1988 until 1990 and 1993 until 1996. She was the daughter of Zulfikar Ali Bhutto, founder of the Pakistain People's Party, who was murdered at the instigation of General Ayub Khan. She was murdered in her turn by person or persons unknown while campaigning in late 2007. Suspects include, to note just a few, Baitullah Mehsud, General Pervez Musharraf, the ISI, al-Qaeda in Pakistain, and her husband, Asif Ali Zardari, who shows remarkably little curiosity about who done her in...


, who has been singularly lacking in curiosity about who done her in ...
, his sister Faryal Talpur and many others.

New Karachi police chief Dr. Amir Ahmed Sheikh.
Besides some junior police officials, another senior officer, SSP East Mohammad Nauman Siddiqui, was also transferred by the IGP.

While officials remained tight-lipped over the development, sources at the Central Police Office (CPO) said that the action was taken in the light of the findings of a probe carried out on the directives of the Supreme Court.

On Aug 6, a three-judge SC bench headed by Chief Justice Mian Saqib Nisar had taken up a suo motu
...a legal term, from the Latin. Roughly translated it means I saw what you did, you bastard...
case regarding fake accounts involving Rs35bn alleged money laundering. During the hearing, the FIA director general alleged that the Sindh police were harassing witnesses. The apex court ordered IG Saleemi to look into the matter and furnish a report.


Posted by: Fred || 08/10/2018 00:00 || Comments || Link || E-Mail|| [6464 views] Top|| File under: Govt of Pakistan
India orders children's shelters checks after sex abuse cases
[DAWN] India has ordered the inspection of at least 9,000 shelters for abandoned and orphaned children after a wave of sex abuse scandals shocked the country, a minister reportedly said.

Maneka Gandhi, the country's women and child development minister, told The Indian Express newspaper in an interview published on Wednesday that the probe would include background checks on the owners and managers of homes.

Authorities have been jol­ted into action after rep­orts this month uncovered the sexual abuse of more than 30 girls at a state-funded shelter in Bihar state.

Police this week detained five people over alleged abuse at a shelter in Uttar Pradesh state where 24 girls were rescued after one escaped to tell

Sherlocks

of mistreatment at the home.


Posted by: Fred || 08/10/2018 00:00 || Comments || Link || E-Mail|| [6462 views] Top|| File under:
International-UN-NGOs
UN: Russia must end torture, prosecute prison guards
Russia must halt torture of detainees and prosecute the perpetrators, including prison guards caught on video beating an inmate, United Nations human rights investigators said on Friday.


The UN Committee against Torture, in a rare move, told Russian authorities to report back in a year on progress in holding to account guards who beat Yevgeny Makarov with truncheons and their superiors who suppressed the year-old tape, which provoked a public outcry.
Posted by: g(r)omgoru || 08/10/2018 12:17 || Comments || Link || E-Mail|| [6477 views] Top|| File under:
Southeast Asia
Malaysian ex-PM Najib charged with money laundering
[DAWN] Mala­ysia's former prime minister Najib Razak was hit with new charges on Wednesday linked to a multi-billion-dollar financial scandal that contributed to his shock election defeat in May.

Appearing at a court in Kuala Lumpur, Najib was charged with three counts of money-laundering over claims he pocketed 42 million ringgit ($10.3 million) from a former unit of scandal-hit sovereign wealth fund 1MDB.

These are in addition to the charges he faced last month after he was first tossed in the slammer
Don't shoot, coppers! I'm comin' out!
‐ three for criminal breach of trust and a separate count that he abused his position to take the money.

The 65-year-old, who is free on bail, has denied all the charges.

Malaysia's new government is probing allegations that billions of dollars were looted from 1MDB, which was set up and overseen by Najib, in an audacious fraud that spanned the globe.


Posted by: Fred || 08/10/2018 00:00 || Comments || Link || E-Mail|| [6492 views] Top|| File under:
Home Front: Culture Wars
Cops Post Mugshots Of Antifa Rioters, Liberals Freak Out
h/t Instapundit


Oops, the left is upset. Some leftists lambasted the Berkeley PD because they outed violent Antifas goons arrested Sunday by posting the mugshots of those arrested, along with their names, and the alleged crimes for which they were arrested. A practice that is not unusual for the Berkeley PD. These leftist are claiming that the cops were looking to arrest only the Antifa gangs during the protests when actually the cops were looking to arrest only the violent protesters.

According to the police number of Antifa counter-protesters arrested is now twenty, "most of them for possession of banned weapons in parks, and on streets and sidewalks. Dozens of weapons were confiscated."
Posted by: g(r)omgoru || 08/10/2018 02:53 || Comments || Link || E-Mail|| [6499 views] Top|| File under: Antifa
Atlanta school removes Pledge of Allegiance from morning ritual
[Atlanta Journal Constipation] An Atlanta charter school will not recite the Pledge of Allegiance as part of its morning meeting agenda.

Atlanta Neighborhood Charter School on Grant Street announced the change Tuesday in a statement from elementary campus president Lara Zelski.

The decision was made "in an effort to begin our day as a fully inclusive and connected community," Zelski said. "Over the past couple of years it has become increasingly obvious that more and more of our community were choosing to not stand and/or recite the pledge."
Posted by: Besoeker || 08/10/2018 00:24 || Comments || Link || E-Mail|| [6467 views] Top|| File under:
Who's in the News
26
[untagged]
4
Taliban
4
Govt of Pakistan
4
Moslem Colonists
3
Hamas
3
Sublime Porte
2
Govt of Syria
2
Govt of Iran
2
Govt of Saudi Arabia
2
Houthis
2
Islamic State
1
Commies
1
al-Nusra
1
Govt of Iraq
1
Antifa
Bookmark
E-Mail Me
The Classics
The O Club
Rantburg Store
The Bloids
The Never-ending Story
Thugburg
Gulf War I
The Way We Were
Bio
Merry-Go-Blog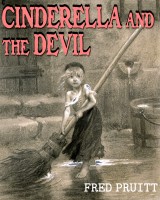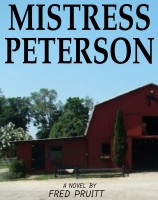 On Sale now!


A multi-volume chronology and reference guide set detailing three years of the Mexican Drug War between 2010 and 2012.

Rantburg.com and borderlandbeat.com correspondent and author Chris Covert presents his first non-fiction work detailing the drug and gang related violence in Mexico.

Chris gives us Mexican press dispatches of drug and gang war violence over three years, presented in a multi volume set intended to chronicle the death, violence and mayhem which has dominated Mexico for six years.
Click here for more information


Meet the Mods
In no particular order...


Steve White
Seafarious
Pappy
lotp
Scooter McGruder
john frum
tu3031
badanov
sherry
ryuge
GolfBravoUSMC
Bright Pebbles
trailing wife
Gloria
Fred
Besoeker
Glenmore
Frank G
3dc
Skidmark
Alaska Paul



Better than the average link...



Rantburg was assembled from recycled algorithms in the United States of America. No trees were destroyed in the production of this weblog. We did hurt some, though. Sorry.
3.238.98.39

Help keep the Burg running! Paypal: