-Land of the Free
Air Force releases video of Sgt. John Chapman's final moments-award long overdue
[FoxNews] The U.S. Air Force on Thursday released an aerial video that shows highlights of Tech Sgt. John Chapman's heroics during hand-to-hand combat on an Afghanistan peak before he was killed by Al Qaeda militants.

Chapman, 36, a native of Windsor Locks, Conn., could be seen on March 4, 2002, charging the enemy on Takur Ghar, a 10,000-foot mountain, Task & Purpose reported. Chapman joined Navy SEALs in an effort to recover a wounded comrade who had fallen from the aircraft after it was hit with a rocket-propelled grenade.

Chapman "charged into enemy fire through harrowing conditions," seized a bunker and killed its occupants, the White House said.

The Air Force said he was struck and temporarily incapacited by enemy fire when he moved from one protective cover to engage the enemy.

Trump to award Medal of Honor to late Air Force sergeant

Trump will posthumously award the honor to John Chapman, an Air Force sergeant credited with saving the lives of service members on a mountain in Afghanistan in 2002; Chapman's sister reacts on 'Fox & Friends.'

Britt K. Slabinski, a retired member of SEAL Team 6, who received the Medal of Honor in May for his heroics during the same 14-hour battle, believed Chapman was dead, and moved the team -- including someone with a serious leg injury -- off the battlefield, the New York Times reported.

Chapman regained consciousness and fought for an hour after being gunned down but managed to kill two more enemies, reports said.

Slabinski, who completed 15 combat tours, told the New York Times in 2016 that he was "95 percent certain" that Chapman was killed and was skeptical of the video's accuracy and analyses. He told officials that Chapman's actions helped save his team that day.

Slabinski retired from the Navy in 2014 after more than 25 years of service. He said following the ceremony that the medal "belongs to so many others" and named the teammates "who followed me without hesitation." Slabinski said the medal also belongs to seven Americans who died on the mountaintop.

"They gave all for us. This honor is truly theirs. They are the true heroes," he said in a statement delivered on the White House driveway.

But Deborah Lee James, who worked under President Obama as the Air Force secretary, said Slabinski deserves his medal and his contributions shouldn't be underestimated.

"Nobody thinks that he did anything other than his absolute best on the worst day of his life," James said of Slabinski, according to the Washington Post. "He thought he was dead, and he was responsible for four or five others that he was trying to save."

President Trump will award the Medal of Honor posthumously to Chapman's family on Aug. 22 -- 16 years after he died. He will be the first airman to receive the award since the Vietnam War.

James had recommended Chapman for the award, but she said it stalled.

"I believe the SEALs want to honor John Chapman," James told the paper. "What some don't want is they don't want it linked to him getting back up and fighting back on."
Posted by: Skidmark || 08/10/2018 06:37 || Comments || Link || E-Mail|| [6511 views] Top|| File under:
Afghanistan
Pakistan to add 60,000 more troops along the Durand Line with Afghanistan
[Khaama (Afghanistan)] The Pak military officials have said as many as 60,000 more troops will be added to increase patrols along the Durand Line with Afghanistan.

The officials have said the main purpose of a boost in troops number is to increase patrols along the Line with an aim to curb the flow of

faceless myrmidons

passing between the two nations.

Citing the informed, Bloomberg has stated in a report that 40 percent of the troops have already been recruited in the exercise, which is expected to take two years.

The officials have also added that about 13 percent of a fence planned along the 1,456-mile-long border has also been completed.

This comes as the former

Afghanistan's Caped President

Hamid Maybe I'll join the Taliban Karzai


...Former president of Aghanistan, part of the problem not part of the solution...


had earlier expressed concerns regarding the alleged financial US support to Pakistain for fencing the Durand Line.

The Office of the Former President in a statement said Hamid Karzai is deeply concerned over the US financial assistance to Pakistain for fencing the Durand Line.

The statement further added that the former President strongly condemns the move and call it it a violation of our rights and

illusory sovereignty

.

He said "The US funding to Pakistain for fencing the Durand line is helping Pakistain's policy of separating Afghans on both sides of the Durand Line.


Posted by: Fred || 08/10/2018 00:00 || Comments || Link || E-Mail|| [6469 views] Top|| File under: Govt of Pakistan
Consensus reached on peace with Taliban, elections: Junbish Party
[Khaama (Afghanistan)] The Junbish Milli Party says some of the key political parties and movements held talks regarding the

grinding of the peace processor

with the Taliban


...the Pashtun equivalent of men...


and upcoming elections during their last meeting over the past one week.

A

front man

of Junbish Party Bashir Ahmad Tahyanj said a consensus was reached during the talks between leaders of the political parties and movements in this regard.

He did not disclose further information in this regard but added that the details of the meetings would be shared with the people during a large gathering.

This comes as the Chief Executive of Jamaat Islami and member of the Grand National Coalition Ata Mohammad Noor had earlier said that important decision have been taken regarding the key national issues during a meeting with the former President Hamid Maybe I'll join the Taliban Karzai


...Former president of Aghanistan, part of the problem not part of the solution...


and other

politicians

.

Without disclosing further information, Noor said Sunday that the members of the leadership council of Grand National Coalition met with Hamid Karzai and other

politicians

belonging to the Council for Protection and Stability in Afghanistan.

He said the meeting was organized in the office of the former President Hamid Karzai where important decisions were taken regarding the key national issues.


Posted by: Fred || 08/10/2018 00:00 || Comments || Link || E-Mail|| [6504 views] Top|| File under: Taliban
Protests turn violent in Laghman province
[Khaama (Afghanistan)] The protests have turned violent in eastern Laghman

...It has a population of about 445,600, which is multi-ethnic and mostly a rural society. During the invasions of Alexander the Great, the area was known as Lampaka, wich is apparently Olde Macedonian for Laghman.The city of Mihtarlam serves as the bucolic capital of the province. The population is half Pashtun, the remainder Tadjik and Pashai. It had a repution for great wealth until it was conquered in the tenth century by Abu Mansur Sabuktigin.
He conquered it and set fire to the places in its vicinity which were inhabited by infidels, and demolishing the idol-temples, he established Islam in them, He marched and captured other cities and killed the polluted wretches, destroying the idolatrous and gratifying the Musulmans. After wounding and killing beyond all measure, his hands and those of his friends became cold in counting the value of the plundered property.
After that it was mostly notable for the production of dirt, rocks, and holy men.
province of Afghanistan amid reports at least six people were killed or

maimed

during the

festivities

with the police forces.

Dozens of protesters

erupted into the streets

of Mehtarlam city earlier today to protest against the scuffle between a member of the provincial council and a resident of the city.

According to reports, at least one person has lost his life during the violence and five others sustained injuries after the police forces opened fire in response to the attack by the protesters on government compounds.

The local officials are saying that the police forces opened fire to disperse the protesters who were hurling stones on the government offices.

Provincial governor's

front man

confirmed the incident but did not elaborate further.

In the meantime, reports indicate that tensions are still high in the area as the protesters refuse to disperse and their protests.

Laghman is among the relatively calm provinces in East of Afghanistan where fewer security related incidents are reported from as compared to the other parts of the country.


Posted by: Fred || 08/10/2018 00:00 || Comments || Link || E-Mail|| [6466 views] Top|| File under:
Arabia
Iran decries fatal Saudi air raid on Yemeni student bus, urges pressure on invaders
[PRESSTV] Iran has sharply condemned a Saudi-led Arclight airstrike
that killed dozens of Yemeni civilians, mostly children on a school bus, calling on the world community to put pressure on the Riyadh regime and its allies to stop perpetrating more crimes in the impoverished country.

In a statement on Thursday, Foreign Ministry

front man

, Bahram Qassemi, expressed sympathy with the families of those killed and injured in the latest Saudi airstrike, which hit the bus at a market in Yemen's northwestern province of Sa'ada earlier in the day.

Yemen's al-Masirah television network said those on the bus were a group of young students attending summer classes of the Holy Qur'an.

The Yemeni Health Ministry said at least 50 civilians, mostly children,

bit the dust

and around 77 others were

maimed

in the attack, which Qassemi described as a "war crime."

The Saudi-led coalition waging war on Yemen

...an area of the Arabian Peninsula sometimes mistaken for a country. It is populated by more antagonistic tribes and factions than you can keep track of. Except for a tiny handfull of Jews everthing there is very Islamic...
remained brazenly defiant on its new crime, calling the massacre a "legitimate action." It claimed the airstrikes were aimed at missile launchers used by Yemeni armed forces.


Posted by: Fred || 08/10/2018 00:00 || Comments || Link || E-Mail|| [6467 views] Top|| File under: Govt of Iran
Britain
Rochdale grooming gang members to be stripped of UK citizenship, face deportation to Pakistan




Glory hallelujah, common sense rediscovered in Old Blighty!

[DAWN] Three men convicted of grooming girls for sex in a case that fuelled racial tensions in

Britannia

face deportation to Pakistain after an appeals court upheld a government decision to strip them of British citizenship, The Guardian reported on Wednesday.


I'd say the Land of Nelson & Wellington is better off without them.


The ruling by the Court of Appeal clears the way for the men, all of Pak nationality, to be removed from

Britannia

and be possibly deported to Pakistain. They had acquired British citizenship by naturalisation.


So's the land of Guido Fawkes.


Abdul Aziz, Adil Khan and Qari Abdul Rauf were among nine men of Pak and Afghan descent convicted of luring girls as young as 13 into sexual encounters using alcohol and drugs. They were based in Rochdale, in northern England.


What'd they used to call them? Ah, yes, procurers, panderers, and pimps. But if you're devout enough to bonk your head on the floor four or five times a day it's okay.


The three men were enjugged
Keep yer hands where we can see 'em, if yez please!
in May 2012 but were later released on licence.


That means they made bail?


The gang's ringleader, Shabir Ahmed, was sentenced to 22 years in jail and remains

in jug

.

Aziz, Khan and Rauf were convicted on conspiracy and trafficking for sexual exploitation charges. Aziz was not convicted of having sexual intercourse with any child.

The case centres on a decision by Prime Minister Theresa May, when she was home secretary, to strip the men's citizenship "for the public good".


I can't think of many public betters.


The men had challenged the government decision at two immigration tribunals, arguing revoking their citizenship would violate their human right to a family life, as they have children living in the UK. Their appeals were dismissed.


Because other people have kids living in the UK too?


The convicts then approached the Court of Appeal, senior judges of which ruled on Wednesday that the previous tribunals had made a "proper and lawful assessment" of the likelihood of deportation.


"Send them back to Pakistain, where they're okay with such things."


A person can be deprived of British citizenship for the public good on the grounds of "involvement in terrorism, espionage, serious organised crime, war crimes or unacceptable behaviours".


I'd call pimping underage girls (or even girls of age) both serious organized crime and unacceptable behavior.


After serving their sentences, the three convicts will have a further legal right to appeal their deportation and the process could take months, according to the BBC.


Naturally.


It quoted a Home Office spokeswoman as saying: "This was an appalling case. We welcome the court's finding and will now consider next steps."
The Pope sez you can't give them what they deserve. Branding them on the face and a steerage ticket to Karachi's probably the best you could do. But maybe make a stop in Yemen on the way?
The five victims of the gang who gave evidence in the 2012 trial were all white, and spoke of being raped, assaulted and traded for sex, being passed from man to man, and sometimes being too drunk to stop the abuses.

The men, ranging in age from 22 to 59, used various defences, including claiming the girls were

hooker

s.


But how do thirteen year old girls become hookers?



Posted by: Fred || 08/10/2018 00:00 || Comments || Link || E-Mail|| [6468 views] Top|| File under: Moslem Colonists
One third of Britons view Johnson's burqa comments as racist: Poll
[PRESSTV] A new poll shows that more than a third of people in Britain view comments by former foreign minister Boris Johnson on burqa, a full-body dress for Muslim women, as racist.


The other two thirds think it's pretty witty.


According to the results of the survey by Sky News, six out of ten people said it was "not" racist to compare Muslim women wearing the Islamic veils to "bank robbers" and "letter boxes " as Johnson had designated, while just 33 percent of the respondents thought it was racist.


That'd be the Moslem part of the respondents?


The poll also suggested that 26 percent of Britons were against a ban on burqas, while around 60 percent supported such a ban by the government.


Having grown up there, 60 percent of the respondents know what Brits look like. They might have teeth like Austin Powers, but they don't look like letter boxes.


The poll was conducted after Johnson made the comparisons in an article for The Daily Telegraph newspaper on Monday. It revealed that Britons remain split as to whether Johnson should apologize for his remarks - 45 percent think he should do so, while the majority, some 48 percent, think he should not.
We can make jokes about Brits. They're white oppressors. Only the ones who've been absorbed by an invasive species culture look like letter boxes, and only the females of them.

Posted by: Fred || 08/10/2018 00:00 || Comments || Link || E-Mail|| [6466 views] Top|| File under: Moslem Colonists
Down Under
Australia strips citizenship from 5 Islamic State supporters
[Rudaw] Five former dual nationals have been stripped of their Australian citizenship due to their involvement with the Islamic State
...formerly ISIS or ISIL, depending on your preference. Before that al-Qaeda in Iraq, as shaped by Abu Musab Zarqawi. They're very devout, committing every atrocity they can find in the Koran and inventing a few more. They fling Allah around with every other sentence, but to hear the pols talk they're not really Moslems....
group overseas, a government minister said Thursday.

A total of six people have now lost their Australian citizenship since the law was changed in 2015 to enable dual nationals to lose their citizenship rights for actions contrary to their allegiance to Australia, Home Affairs Minister Peter Dutton said.

"I can confirm that five more individuals have ceased to be Australian citizens because of their involvement with Islamic State offshore," Dutton said in a statement.

Dutton did not identify the five. The Daily Telegraph newspaper in Sydney said they were three men and two women who had flown to Syria and Iraq to join Islamic State group fighters.

It is not clear when they traveled to the Middle East and when they lost their citizenship.

Australia Broadcasting Corp. said they were aged in their 20s and 30s and might not be aware that they were no longer Australian. Intelligence agencies began investigating them last year, the ABC said.

"We've arrived at a position now where it's clear through their own conduct these people have renounced their Australian citizenship. They don't deserve to be Australian citizens and in our judgment they would pose a great threat if they were to return to Australia," Dutton told ABC.

The first person to lose Australian citizenship under the law was Sydney-born convicted terrorist Khaled Sharrouf. Sharrouf, 36, slipped out of Australia in 2013 on his brother's passport because his own had been canceled because of his conviction for his part in a thwarted terrorist attack plot. He was left with Lebanese citizenship after his Australian citizenship was canceled in January last year.

Sharrouf horrified the world in 2014 when he posted on social media a photograph of his young son clutching the severed head of a Syrian soldier.

Then-US Secretary of State John F. I was in Vietnam, you know Kerry
Former Senator-for-Life from Massachussetts, self-defined war hero, speaker of French, owner of a lucky hat, conqueror of Cambodia, unsuccessful presidential candidate, and utterly failed Secretary of State...
described that image as "one of the most disturbing, stomach-turning, grotesque photographs ever displayed."

Under section 35 of the Australian Citizenship Act, a dual national's Australian citizenship automatically ceases if they act contrary to their allegiance to Australia by engaging in terrorism-related conduct.

This includes those who fight for or who are in the service of a declared terrorist organization overseas. The Islamic State group was declared a terrorist organization for these purposes since May 2016.

"It is opposed to Australia, its people and its democratic rights and privileges," Dutton said in a statement.

"The government is determined to deal with foreign terrorist fighters as far from our shores as possible," he added.
Posted by: trailing wife || 08/10/2018 00:00 || Comments || Link || E-Mail|| [6512 views] Top|| File under: Islamic State
Turkish attorneys seek arrest of US officers in Incirlik
[PRESSTV] A group of pro-government attorneys in The Sick Man of Europe Turkey


...the only place on the face of the earth that misses the Ottoman Empire....


has petitioned a court to arrest nearly a dozen of American officers at the strategic Incirlik Air Base over alleged ties to US-based opposition figure Fethullah Gülen

... a Turkish preacher living in Pennsylvania whom the current govt of Turkey considers responsible for all the ills afflicting Turkey and possibly the entire world...
, whom the Ottoman Turkish government accuses of having

criminal mastermind

ed a failed coup attempt in 2016.


Right. The entire United States Air Force has ties to some holy man they've never heard of.


Lawyers with the legal Association for Social Justice and Aid, an NGO that includes prominent supporters of Ottoman Turkish President Sultan Recep Tayyip Erdogan the First

... Turkey's version of Mohammed Morsi but they voted him back in so they deserve him. It's a sin, a shame, and a felony to insult the president of Turkey...
, filed the petition with the Adana Chief Public Prosecutor's Office last week, media reported on Wednesday.

They asked in their petition for the arrest of "the commanders of the US Air Force who are the superiors of the soldiers based at Incirlik" ‐ identified with their full names in the 60-page criminal complaint ‐ for their alleged attempts to "destroy the constitutional order, prevent partially or fully the Ottoman Turkish government from exercising its authority and endangering the

illusory sovereignty

of Ottoman Turkish state."

The group also called on Ankara to halt the US military flights from the base and execute a search warrant at the facility to look for potential additional evidence.

The Ottoman Turkish government has not acted on any of the allegations.

The US Air Force said it was aware of the legal petition but referred all questions to the Ottoman Turkish government for comment.

"We continue to carry out our mission here at Incirlik Air Base, and we are proud of the relationship we have with our Ottoman Turkish military partners," said Air Force Capt. Amanda Herman, spokeswoman for the base, on Wednesday.


Posted by: Fred || 08/10/2018 00:00 || Comments || Link || E-Mail|| [6509 views] Top|| File under: Sublime Porte
Turkish lira tumbles as Turkey-US rift continues
When America gets a cold... or just sneezes once because of the dust in the air. Sultan Erdogan I "the much beloved" would be considering how to turn this around if he were clever instead of ambitious. But he's not, so the gods of the copybook headings will have their way.

[PRESSTV] The Sick Man of Europe Turkey


...the only place on the face of the earth that misses the Ottoman Empire....


's lira tumbled to another record low against the dollar on Thursday after a Ottoman Turkish delegation returned from meeting US officials in Washington with no apparent solution to a diplomatic rift that has opened up between them.

The two governments are at odds over the detention in Turkey of US evangelical pastor Andrew Brunson on terrorism charges, and the rift has deepened investor concerns about Turkey's future under President Sultan Recep Tayyip Erdogan the First

... Turkey's version of Mohammed Morsi but they voted him back in so they deserve him. It's a sin, a shame, and a felony to insult the president of Turkey...
The lira stood at 5.4650 against the dollar at 1356 GMT, down more than 3 percent from the previous day's close and after sliding to an all-time low of 5.48.

The delegation of Ottoman Turkish officials arrived back in Turkey on Thursday, a source from the foreign ministry said, a day after it met with officials from the US State Department and Treasury to try to resolve disputes between the NATO


...the North Atlantic Treaty Organization. It's headquartered in Belgium. That sez it all....


allies.

There was no immediate comment from Ankara on whether the meetings were successful.

The lira has lost nearly a third of its value this year, mainly fuelled by worries about Erdogan's influence over monetary policy.

"You have some very odd politics with the President interfering with monetary policy - they are picking fights with Europe, they are picking fights with the Americans," said Paul McNamara, an investment director at GAM London Limited.

More, from CNBC: Turkey's currency drops 9% as Erdogan calls for citizens to convert dollars 'beneath your pillows' to lira
Posted by: Fred || 08/10/2018 00:00 || Comments || Link || E-Mail|| [6478 views] Top|| File under: Sublime Porte
Great White North
Canada asks Germany and Sweden for help in Saudi dispute
[DAWN] Canada is quietly working back channels to prod allies including Germany and Sweden to help resolve its row with Soddy Arabia


...a kingdom taking up the bulk of the Arabian peninsula. Its primary economic activity involves exporting oil and soaking Islamic rubes on the annual hajj pilgrimage. The country supports a large number of princes in whatcha might call princely splendor. When the oil runs out the rest of the world is going to kick sand in the Soddy national face...


, a government source confirmed on Thursday.

The

bigwig

, who asked not to be identified due to the sensitivity of the diplomacy, said Foreign Minister Chrystia Freeland spoke with her counterparts in the two European nations.

Germany and Sweden previously were targets of Saudi backlashes for calling out the kingdom for human rights


...which are often intentionally defined so widely as to be meaningless...


abuses.

Freeland sought to learn how they resolved those disputes, and asked for their support, the official said.

Ottawa also planned to reach out to regional heavyweight the United Arab Emirates and

Britannia

, which has strong historical ties to Saudi Arabia.

Tensions have been high between Canada and Saudi Arabia since Monday when Riyadh expelled Canada's ambassador, recalled its own envoy and froze all new trade and investments.

The kingdom was angry at Ottawa for openly denouncing a crackdown on rights activists in Saudi Arabia.


Posted by: Fred || 08/10/2018 00:00 || Comments || Link || E-Mail|| [6473 views] Top|| File under: Govt of Saudi Arabia
Home Front: WoT
Ties emerge between Linda Sarsour and Islamic radical running 'jihadist' camp in New Mexico
[BIZPACREVIEW] On Wednesday reports broke that an Islamic radical had been tossed in the clink
Youse'll never take me alive coppers!... [BANG!]... Ow!... I quit!
last week for allegedly abusing children at a compound in New Mexico and allegedly training them to be school shooters.

The media identified the perpetrator as Siraj Ibn Wahhaj and reported that he had been caught "conducting weapons training with assault rifles at the compound near the Colorado border where authorities say they found 11 hungry children living in filthy conditions in a raid Friday."

Authorities found Ibn after they went searching for his missing 3-year-old son. Instead they discovered the Islamic radical at the compound with the maltreated children. Though Ibn's son wasn't seen at the compound, authorities did locate the remains of a child that could be him.

What some in the media neglected to mention was that Ibn is the son of Siraj Wahhaj, a controversial Brooklyn imam of the same name who just also happens to be the mentor of left-wing activist, terrorist apologist and "anti-American mouthpiece" Linda Sarsour.

While speaking at an Islamic Society of North America convention last year, the feminist icon called for

Moslem

s to wage a "jihad" against President Donald Trump


...New York real estate developer, described by Dems as illiterate, racist, misogynistic, and what ever other unpleasant descriptions they can think of, elected by the rest of us as 45th President of the United States...


and issued a shout-out to Wahhaj, whom she described as a "mentor, motivator and encourager" of hers."
Posted by: Fred || 08/10/2018 00:00 || Comments || Link || E-Mail|| [6466 views] Top|| File under: Moslem Colonists
India-Pakistan
'High-profile Afghan-trained suspect' allegedly involved in Diamer school attacks: police report
[DAWN] Police in Gilgit-Baltistan on Thursday said that a 'militant commander' suspected of involvement in the Diamer school attacks, who was killed during a search operation earlier this week, was a "high-profile Afghan-trained suspect".

Diamer Superintendent Police (SP) Rai Ajmal in a report submitted to the Diamer deputy inspector general (DIG) of police said that the suspect, Commander Shafiur Rehman, was killed in an exchange of fire with police.

"On noticing the police raiding team, the accused opened indiscriminatory firing that resulted in the martyrdom of Constable Arif Hussain, while Head Constable Karamat Ali sustained bullet injuries," the report said.

In response to the incident, police cordoned off the entire area and started a search operation, the SP said.

Three suspects identified as Fidaur Rehman, Faizur Rehman and Saeedur Rehman allegedly involved in the attack were tossed in the calaboose
I ain't sayin' nuttin' widdout me mout'piece!
, whereas Commander Shafi was killed during an exchange of fire, according to the SP's report.

A criminal case was registered against Shaifur Rehman, Saeedur Rehman, Fidaur Rehman, Ziaur Rehman, Basil, Nasirullah, Sher Khan and Muhammad Nasir, the report said, adding that efforts are underway for the arrests of the remaining five suspects.

The report also said that "unknown terrorists" had

shot up

the Darel

cop shoppe

at 2am on Saturday night, to which "police effectively retaliated... in a courageous manner".

A case was registered against this incident, as well as against the blocking of a road and firing at passersby by miscreants in Darel's Phuguch area

"At present, operations/targeted raids are being conducted in Darel and Tanger subdivisions of the district and it will be further investigated in coordination with other LEAs," the SP said.


Posted by: Fred || 08/10/2018 00:00 || Comments || Link || E-Mail|| [6465 views] Top|| File under: Govt of Pakistan
Iraq
Baghdad's heating oil delivery to Kurdistan Region meets just 5% of demand
[Rudaw] ERBIL, Kurdistan Region ‐ Baghdad has pledged to send a supply of heating oil to help see the Kurdistan Region through the cold winter months. However,


the hip bone's connected to the leg bone...


officials in Erbil say the promised delivery will meet just five percent of the Region's demand.

Nawzad Hadi, governor of Erbil province, met with Motasam Hassan, Iraq's deputy oil minister, on Thursday. According to a statement from Hadi's office, they discussed federal government supplements of gasoline and heating oil for the Region's provinces.

Based on an earlier agreement between Erbil and Baghdad, the Iraqi government was committed to allocate five million liters of heating oil to Erbil province, five million to Sulaimani, three million to Duhok, and two million to Halabja over the winter period 2018/19.

"This amount is a small portion of the Region's annual demands for heating oil supplies," the statement reads.

"If one barrel is supplied for each family in the Kurdistan Region by Baghdad, then it should supply 100 million liters for Erbil, 110 million liters for Sulaimani, 80 million to Duhok and 50 to Halabja," it adds.

However,


the hip bone's connected to the leg bone...


Hassan stressed the federal government is only able to give the Kurdistan Region provinces the same share of subsidies it gives to other Iraqi provinces.

Citizens of the Kurdistan Region provinces have not received the annual oil subsidy since 2014, when Erbil-Baghdad relations collapsed in a dispute over foreign oil sales. Then-prime minister Nouri al-Maliki suspended the KRG's share of the federal budget. The crisis was compounded by the costly war with ISIS and the financial crash of 2016.

Due to low winter temperatures, Kurdistan Region officials first distribute oil to the mountainous areas bordering Iran. However,


the hip bone's connected to the leg bone...


some of the more isolated areas have not received oil deliveries for nearly two years.

The meeting between Hadi and Hassan comes a day after Haval Abu Bakir, governor of Sulaimani, told Rudaw the Iraqi government had agreed to send heating oil for all Kurdistan Region provinces "at our request".

"Starting from Thursday, five tanker trucks of heating oil will be sent to Sulaimani on daily basis, five to Erbil, three to Duhok, and two to Halabja province. This will continue until sufficient oil is provided to people," Abubakir told Rudaw.

Baghdad and Erbil have worked to improve relations following the events of October 16, when Iraqi forces and Hashd al-Shaabi paramilitias took over the disputed territories. The Kurdistan Region has been allocated a 12.67 percent share of the federal budget ‐ short of the desired 17 percent ‐ but better than nothing.
Posted by: trailing wife || 08/10/2018 00:00 || Comments || Link || E-Mail|| [6465 views] Top|| File under: Govt of Iraq
Israel-Palestine-Jordan
Hamas tries to hack Israelis with fake rocket warning app
[IsraelTimes] An Israeli cyber security firm warned Thursday that the

Hamas, a contraction of the Arabic words for "frothing at the mouth",

terror group was trying to hack Israelis through a fake version of the Code Red rocket warning app.

The warning came amid the worst bout of violence between Israel and Hamas since 2014, with the terror group firing some 180 projectiles into Israel.

Hamas was trying to take advantage of this and had put out a counterfeit app that mimicked the real software that warns Israelis of incoming rockets and mortars, said ClearSky Cyber Security.

"When you download the (fake) app it takes control of the mobile phone and allows the operator to track the device, take pictures, record sound and make calls and send messages," said ClearSky CEO Boaz Dolev.

Dolev warned that once the app took control of the phone it was impossible to remove, even if the app was deleted. He urged Israelis to exercise caution and only download apps from recognized stores like Google or Apple.

ClearSky warned that this could be the first stage of a concentrated effort by Hamas to launch cyber attacks against Israel as part of the ongoing round of violence.

However,


there's more than one way to skin a cat...


the firm said that it appeared the malicious app had been discovered at an early stage and had not infected very many phones.
Posted by: trailing wife || 08/10/2018 00:43 || Comments || Link || E-Mail|| [6492 views] Top|| File under: Hamas
UAE aircraft took part in Israeli air raids on Gaza, journalist claims
[PRESSTV] A tweet has gone viral on the Internet in which an Israeli journalist has accused the United Arab Emirates of being complicit in Israel's bombardment of

Gazoo

through letting its aircraft join the aerial campaign against the besieged coastal enclave.

The tweet by Israeli journalist Edy Cohen


Does the writer mean this Edy Cohen? Perhaps one of our Arabic readers could translate his recent output, to see if the viral tweet is actual something he posted.

claims that an Emirati pilot had been involved in recent air raids on positions of Paleostinian resistance groups inside the

Gazoo

Strip.

He said the pilot "was part of the Israeli air force in the bombing of" resistance forces in

Gazoo

"three weeks ago."

He went on to challenge the Emirati deputy police chief, Dhahi Khalfan Tamim, who had apparently denied the participation of UAE pilots in Israel's aerial assaults against

Gazoo

.

"Does Dahi Khalfan Tamim deny the presence of an Emirati pilot who was part of the Israeli air force in the bombing of ...

Gazoo

three weeks ago," Cohen said in his tweet, adding, "He trains on our Israeli f35s. I challenge him to deny it."

Posted by: Fred || 08/10/2018 00:00 || Comments || Link || E-Mail|| [6472 views] Top|| File under: Hamas
Syria-Lebanon-Iran
Iran: We will hit 112 US bases with suicide bombings
[ENGLISH.ALARABIYA.NET] War is a painful disaster, even if it is for national, defensive or religious reasons. Many countries try to avoid it as much as it can to save its people from its tragic consequences and preserve their homes from devastation and destruction, along with spectre of thousands of dead,

maimed

, disabled and homeless.

However,


the way to a man's heart remains through his stomach...


Ali Reza Farqani, Iranian editor-in-chief of Arman newspaper, says his country "needs a foreign war," threatening Washington that pro-Iranian

jacket wallah

s would hit US bases in 112 countries in any possible war.
Continued on Page 49
Posted by: Fred || 08/10/2018 00:00 || Comments || Link || E-Mail|| [6503 views] Top|| File under: Govt of Iran
Talks urgently needed to avoid Idlib 'bloodbath', says UN
[ENGLISH.ALARABIYA.NET] Negotiations are urgently needed to avert "a civilian bloodbath" in Syria's last major rebel bastion Idlib, the United Nations


...an organization conceived in the belief that we're just one big happy world, with the sort of results you'd expect from such nonsense...


said on Thursday, after regime forces shelled the area ahead of an expected assault.

"The war cannot be allowed to go to Idlib," the head of the United Nations humanitarian taskforce for Syria, Jan Egeland, told

news hound

s in Geneva.

Hereditary President-for-Life Bashir Pencilneck al-Assad


Light of the Alawites...


has warned that the northwestern province would be his military's next priority. Artillery and rocket fire reportedly slammed into rebel and

gunnies

positions in the area earlier on Thursday.

Egeland said he remained "hopeful" that diplomatic efforts underway could stave off a major ground offensive that would force hundreds of thousands to flee.

"It is bad now," in Idlib, Egeland said. "It could be 100 times worse."

Idlib is home to about 2.5 million people, up to half of whom are rebels and civilians transferred en masse from other territory that fell to Syrian troops after intense assaults.

A major military operation in Idlib would pose a particular humanitarian nightmare because there is no opposition territory left in Syria where people could be evacuated to, Egeland said.

"I cannot see evacuations to other opposition-controlled areas," he said, explaining that contingency plans were being formed to deal with a range of scenarios.

At Thursday's humanitarian taskforce meeting, ambassadors discussed options to ramp up assistance in the event of additional massive displacement, Egeland said, noting that "it is very hard to take on more mouths to feed and there is no (additional) shelter available" in the area.

Ensuring that The Sick Man of Europe Turkey


...the only place on the face of the earth that misses the Ottoman Empire....


keeps its border open for those who might flee an assault by Damascus would be a priority, he added.

"The scenario that we really need to avoid at any cost is the big war coming to civilian areas (in Idlib)," the UN official said.

He added that he was "heartened" to hear diplomats from Assad allies Russia and Iran as well as opposition backer Turkey say they were committed to avoiding a large-scale offensive.

Egeland said the string of rebel surrender deals brokered elsewhere during the Syrian conflict could be applied in Idlib to save civilian lives.

Around 60 percent of the area is now held by Hayat Tahrir al-Sham

(HTS), which is led by al-Qaeda's former Syria affiliate, while the rest is controlled by rival opposition factions.


Posted by: Fred || 08/10/2018 00:00 || Comments || Link || E-Mail|| [6471 views] Top|| File under: al-Nusra
Who's in the News
26
[untagged]
4
Taliban
4
Govt of Pakistan
4
Moslem Colonists
3
Hamas
3
Sublime Porte
2
Govt of Syria
2
Govt of Iran
2
Govt of Saudi Arabia
2
Houthis
2
Islamic State
1
Commies
1
al-Nusra
1
Govt of Iraq
1
Antifa
Bookmark
E-Mail Me
The Classics
The O Club
Rantburg Store
The Bloids
The Never-ending Story
Thugburg
Gulf War I
The Way We Were
Bio
Merry-Go-Blog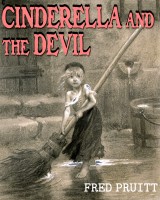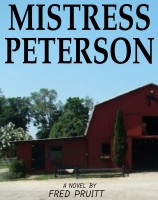 On Sale now!


A multi-volume chronology and reference guide set detailing three years of the Mexican Drug War between 2010 and 2012.

Rantburg.com and borderlandbeat.com correspondent and author Chris Covert presents his first non-fiction work detailing the drug and gang related violence in Mexico.

Chris gives us Mexican press dispatches of drug and gang war violence over three years, presented in a multi volume set intended to chronicle the death, violence and mayhem which has dominated Mexico for six years.
Click here for more information


Meet the Mods
In no particular order...


Steve White
Seafarious
Pappy
lotp
Scooter McGruder
john frum
tu3031
badanov
sherry
ryuge
GolfBravoUSMC
Bright Pebbles
trailing wife
Gloria
Fred
Besoeker
Glenmore
Frank G
3dc
Skidmark
Alaska Paul



Better than the average link...



Rantburg was assembled from recycled algorithms in the United States of America. No trees were destroyed in the production of this weblog. We did hurt some, though. Sorry.
3.238.98.39

Help keep the Burg running! Paypal: