-Lurid Crime Tales-
Jordanian immigrant found guilty of murder in Houston 'honor killings'
[ENGLISH.ALARABIYA.NET] In a verdict hearing that ended in less than an hour after five weeks of jury trial deliberations, a Houston district court has convicted a Jordanian immigrant of murdering his daughter's husband and another close friend in what prosecutors said were "honor killings".

Ali Mahwood-Awad Irsan, 60, was found guilty of planning the two murders as part of broader plot to kill five people, including his daughter, after she

bravely ran away

from home, converted to Christianity and married a Christian man.

Family members of the victims said the quick verdict indicated that the jury was certain Irsan was guilty and that "honor killings" were unacceptable.

Michael Creed, the brother of Coty Beavers, one of the victims, said that "honor killings have no place in American society" and that "these are not infrequent events that happen in some random part of the world. They're happening in America and they're on the rise".

A punishment hearing began on Friday where the jury will determine if Irsan should be sentenced to death or life without parole for the double homicide of 28-year-old Beavers in November 2012 and Gelareh Bagherzadeh, an Iranian activist who was a close friend of Irsan's daughter, 11 months earlier.


The mills of Justice grind slowly, but they grind exceeding fine.
Posted by: Fred || 07/29/2018 00:00 || Comments || Link || E-Mail|| [6466 views] Top|| File under: Moslem Colonists
-Signs, Portents, and the Weather-
Facebook suspends US conspiracy theorist Alex Jones
[ENGLISH.ALARABIYA.NET] US conspiracy theorist Alex Jones has been suspended from Facebook for bullying and hate speech and is close to having pages tied to him and his Infowars website removed from the platform, the social media network said on Friday.

The radio host's personal profile was banned for 30 days after it was found to have uploaded four videos published on pages maintained by Jones and Infowars that went against community standards, Facebook said.

The videos have been removed and Infowars and Jones' pages "are close to being unpublished given recent community standards violations," Facebook said in a statement.

Content removals count as "strikes" against individual pages. Pages maintained by Jones and Infowars have remained active because they have not crossed "a certain threshold of strikes" necessary for them to be unpublished, Facebook said.

Videos Removed
YouTube removed four Alex Jones videos earlier this week and said Jones' Infowars website faced permanent removal if his content was given three community strikes within 90 days.

"Our Community Standards make it clear that we prohibit content that encourages physical harm, or attacks someone based on their religious affiliation or gender identity [hate speech]," Facebook said. "We remove content that violates our standards as soon as we're aware of it.

Infowars did not respond to a request for comment. Jones has defended the videos on Twitter as being "critical of liberalism."

Since founding Infowars in 1999, Jones has built a vast audience. Among theories he has promoted is that the September 11, 2001, attacks on New York and Washington were staged by the government.

The Facebook suspension means Jones cannot post on his personal profile or his pages and cannot message, comment or post anywhere else on Facebook. Other people are notified that he is banned, the company said.


Posted by: Fred || 07/29/2018 00:00 || Comments || Link || E-Mail|| [6465 views] Top|| File under:
Africa Subsaharan
Zimbabwe elections: Mnangagwa and Chamisa hold final rallies
[Al Jazeera] President Emmerson Mnangagwa promised to build an "open" and "prosperous" Zim-bob-we on the last day of election campaigning, just as his closest challenger Nelson Chamisa told supporters that "victory was certain".

Zim-bob-weans will head to the polls on Monday in the first election in nearly four decades where the name of long-time leader Bob Muggsy Mugabe

Nonagenarian President-for-Life of Zim-bob-we who turned the former Breadbasket of Africa into the African Basket Case. Dumped in November 2017 when the Missus decided she wanted to be president, and opposed heer might against Crocodile Mnangawa Important safety tip: If your opponent goes by the name Crocodile andf your title is Shopper in Chief let him win....
will not be on the ballot form.

A total of 23 presidential hopefuls are vying for Zim-bob-we's top seat. The results are expected to be released by August 4. If no candidate wins 50 percent plus one of the votes, a runoff will be held on September 8.

As campaigning drew to a close on Saturday, Mnangagwa, of the ruling ZANU-PF party, and Chamisa, of the main opposition MDC alliance, held rival rallies in front of enthusiastic crowds in the capital, Harare.


Posted by: Fred || 07/29/2018 00:00 || Comments || Link || E-Mail|| [6461 views] Top|| File under: Tin Hat Dictators, Presidents for Life, & Kleptocrats
Arabia
Levant region is currently going through its worst drought in around 900 years
[AsiaTimes] A 2016 report from the US National Aeronautics and Space Administration (NASA) shows that the Levant region – which includes Lebanon, Palestine, Israel, Jordan, Syria and Turkey – is currently going through its worst drought in around 900 years.


A DOOM and GLOOM article.

This is likely to get worse, too, according to the recent International Panel on Climate Change (IPCC). This has concluded that by the end of the century, the Middle East as a whole will be some 40% drier than it is now, if current trends continue.

At the same time, there has been a huge increase in population.

While in 1950, the Middle East and North Africa was home to some 110 million people, by 2017, this had reached 569 million. According to a recent European Union-funded research project by MENARA, if current trends continue, the figure will be more than one billion by the end of the century.

In some countries too, such as Iran and Turkey, the government actively encourages citizens to have even larger families, adding to the pressure on dwindling resources.

Syria is also an example of this. The country's main bread basket is the northeastern Hasaka region. This has also historically been a part of the country with a large ethnic Kurdish population.

"From the 1950s, Syria pursued a policy of Arabisation of this area," says Professor Jan Selby, from the International Relations Department at Sussex University. "Many Syrian Arabs were resettled there to marginalise the Kurds, with whom the regime was in conflict. This rapidly increased the population and the pressure on water resources. In other words, it wasn't so much that environmental problems caused conflict, as that conflict caused environmental problems."

In the Gulf, meanwhile, highly arid states have invested in schemes such as desalination plants to address their growing populations and water needs.

Indeed, despite having no permanent surface water and a fast vanishing aquifer, the Gulf states are now amongst the heaviest users of water per person in the world.

Desalination may not be a long-term answer however.

"There is an unintended consequence," says Aisha Al-Sarihi, Visiting Scholar at the Arab Gulf State Institute in Washington. "There is a lot of use of energy to desalinate, which means increasing oil and gas use, which in turn increases greenhouse gas emissions, negatively affecting climate change."

One other feature of the region is that some 60% of its surface water resources are trans-boundary, running across borders.

At the same time, most of the region's nations also share transboundary aquifers – the large, underground water resources often accessed by farmers, via wells.

"If we are looking for a solution," adds Dr. Shadkam, "we should stop the blame game and adapt as soon as possible. If we don't, the Middle East will become uninhabitable in the near future."


Posted by: 3dc || 07/29/2018 00:00 || Comments || Link || E-Mail|| [6523 views] Top|| File under:
Caucasus/Russia/Central Asia
Russian hackers focusing on US power grid more than electoral systems
[PRESSTV] US intelligence officials say Russian hackers are shifting their focus on the country's power grid rather than its electoral systems, a report says.

According to a New York Times


...which still proudly displays Walter Duranty's Pulitzer prize...
report on Saturday, the hackers are "state-sponsored."

Moscow has already dismissed allegations of meddling in the 2016 election, which yielded President Donald Trump


...New York real estate developer, described by Dems as illiterate, racist, misogynistic, and what ever other unpleasant descriptions they can think of, elected by the rest of us as 45th President of the United States...


.

Citing "intelligence officials and executives of the companies that oversee the world's computer networks," the American newspaper said the hackers have boosted efforts to implant malware in the electrical grid.


Posted by: Fred || 07/29/2018 00:00 || Comments || Link || E-Mail|| [6502 views] Top|| File under:
India-Pakistan
Poll duty kept Jahanian police from investigating rape victim's case
[DAWN] A five-year-old girl was allegedly raped in Chak Bharki area of Jahanian, Khanewal on July 23, but a first-information report (FIR) of the case was only registered today due to local police's election duties, DawnNewsTV reported.

The child was reportedly subjected to rape by the gatekeeper of the school she goes to. A medical examination had confirmed her ordeal; however, it took the police five days to register the FIR and arrest the accused.

The SHO of the area told DawnNewsTV that since the police staff was busy with their elections duties, they did not get a chance to conduct investigations right away.

The police sprang into action once the victim's family's protest at the

cop shoppe

caught the media's attention.


Posted by: Fred || 07/29/2018 00:00 || Comments || Link || E-Mail|| [6485 views] Top|| File under: Govt of Pakistan
Science & Technology
Senate introduces bill to streamline commercial space regulations
h/t Instapundit


Three senators introduced legislation July 25 to reform commercial space regulations, including a provision that conflicts with language in a bill passed by the House.

The Space Frontier Act, S. 3277, primarily focuses on reforms to regulation of commercial launches and remote sensing. It includes language calling for streamlining of processes for licensing launches and reentries as well as for licensing remote sensing spacecraft. It also includes language authorizing an extension of the International Space Station to 2030.


It is the 21st century after all
Posted by: g(r)omgoru || 07/29/2018 05:03 || Comments || Link || E-Mail|| [6481 views] Top|| File under:
Southeast Asia
Lao dam disaster points to Communist Party failings
[AsiaTimes] Collapse of Xe-Pian Xe-Namnoy Dam may have killed hundreds while exposing the poor governance and endemic corruption under hidebound communist rule.

The dam is operated by Xe-Pian Xe-Namnoy Power Company (PNPC), a joint venture between the state-run Lao Holding State Enterprise, one Thai and two South Korean companies. Asia Times' calls to representatives of the Lao company went unanswered.

The government and the dam's operating company are likely to place the blame solely on the high levels of rainfall, say analysts, rather than question whether it was the fault of poor standards in the construction of the dam.

The construction standards of numerous hydropower projects in Laos have long been questioned by industry experts. Many are built too quickly and by subpar methods, analysts say, while the government rarely inspects the projects, giving the developers carte blanche over standards and safety measures.

The operating company of the Xe-Pian Xe-Namnoy Dam "managed the water in the reservoir very poorly, and so they are responsible. However, government oversight was lax, but I am not sure if the people will blame the government or just the company. We will have to see about that," says Ian Baird, a Laos expert at the University of Wisconsin-Madison in the United States.

Laos has been controlled by the communist Lao Revolutionary Party since 1975. It only opened up to the international community in the late 1980s.

Some experts say this week's disaster was caused by a combination of a haphazardly built dam and weeks of heavy rainfall. According to one estimate, rainfall has been three times heavier than usual.

Still, Laos is known for its unpredictable downpours which, commentators say, the hydropower plant operators must have understood before starting their projects.

"There are major risks from dam designs that are unable to cope with extreme weather events and conditions, such as very heavy rains. Unpredictable and extreme weather events are becoming more frequent in Laos and the region due to climate change," reads a statement by International Rivers, an advocacy group.

Heavy rainfall this month has also caused significant damage in other parts of the country. Dozens of villages in Oudomxay and Luang Prabang, two provinces in the country's north, were hit by floods and landslides after severe rainstorms.

Nobody is thought to have died in these incidents, but more than 3,500 households were affected in Oudomxay province, local media reported.

Such was the damage that Party General Secretary Bounnhang Vorachith and senior military officials reportedly visited the area on July 22, the day before the Xe-Pian Xe-Namnoy Dam burst.


I admit I posted it for the great title...
Posted by: 3dc || 07/29/2018 00:00 || Comments || Link || E-Mail|| [6489 views] Top|| File under: Commies
Home Front: Culture Wars
Trump Derangement Syndrome Is Physically Wrecking Liberals
My god - look at all the problems Trump is inflicting on the moonbat community - HE MUST BE STOPPED, NOW!!


[Boston Herald / Howie Carr]
...
I just stumbled across a Twitter thread in which assorted moonbats are commiserating with one another over the assorted epidemics that have apparently devastated the non-working classes since Nov. 8, 2016.

It's amazing there's anyone even left alive to cash their trust-fund checks in places like Nantucket and Northampton, the plague is so pervasive.

Perhaps you've heard of the "freshman 15" ‐ the fact that kids going off to college often put on weight. Now I read that physicians have isolated a new outbreak of obesity.

A woman named Catherine tweeted, "My doctor said, 'Oh, I see you've gained the Trump 20."

In other words, across the land, menopausal women in pink hats are having this conversation with their spouses: "Honey, does this president make my rear end look fat?"

Another woman, K-Town, claimed on the same thread that she has shattered four dental fillings since the election. You know, grinding her teeth in rage.

Alcoholism is likewise ravaging the Social Justice Warriors. Alisha tweeted about this conversation with her physician.

"Dr: 'Huh, your sugars are high.' Me: 'Um, could it be the 1.5 bottles of wine I drink daily since Nov. '16?' "

Barbara Bly: "I had to talk about sadness with my doctor and now take an anti-anxiety pill every day. It's better than drinking myself stupid every night."

Madison: "I regularly lie on my OBGYN's depression questionnaire. Like, no I can't sleep and I'm sad all the time but I know the cause and there's nothing you can do unless you've got a time machine Dr. Reynard...."

Neil Scovell: "Last night, I was exhausted but while I was trying to sleep, all I could think about is how Trump would launch a nuclear attack just as a distraction. So much for sleeping."

TechGirl: "When the doctor asked if I'm anxious, I said, 'No, except for watching the President threaten nuclear war on Twitter.' "

Megan: "My therapist says the same thing! She said it's worse than 9/11 with most of her patients."


Read on for tales of pain & suffering...
Posted by: Raj || 07/29/2018 10:21 || Comments || Link || E-Mail|| [6504 views] Top|| File under:
Trump Anxiety Syndrome Is Now A Thing
I continue to marvel at the complete infantile nature of a fair part of the citizenry, when I'm not laughing at it...

.
[The Hill] - Therapists in the U.S. say they have seen a rise in politically-related anxiety under the Trump presidency.

Though a condition has not been officially named, therapists and patients have referred to it as "Trump Anxiety Disorder," according to a report from Canada's CBC News.

Elisabeth LaMotte, the founder of the D.C. Counseling and Psychotherapy Center in Washington, D.C., told CBC that there is a "collective anxiety" among her patients related to President Trump's rhetoric and policies.

"There is a fear of the world ending," she said. "It's very disorienting and constantly unsettling."

She said that Trump critics whom she treats exhibit similar behavior to patients who have a parent with a personality disorder.

"Whether it's conscious or not, I think we look to the president of the United States as a psychological parent," LaMotte said.

Posted by: Raj || 07/29/2018 09:42 || Comments || Link || E-Mail|| [6465 views] Top|| File under:
Judge Questions School's Sex Assault Training After Male Student Sues
h/t Instapundit


Schools keep the materials they use to train investigators who handle accusations of sexual assault and harassment under lock and key. Attorneys have been trying to get these materials for years, with limited success.

Whenever the training materials are made public, it's obvious how the school's reach absurd decisions against male students accused of sexual misconduct ‐ the training heavily biases administrators in favor of the accuser. A blueprint for the University of Texas system included the incredibly misleading claim that just 2% to 10% of accusations are false (implying that investigators are probably right to assume an accuser's story). That blueprint also instructed campus police to conduct their investigation in such a way to "anticipate" and "counter" likely defense strategies, including the suggestion that officers only take the accuser's statement once to avoid documenting inconsistencies that could be used by the defense.

Now a judge has questioned such training after materials were released to a male student at the University of Mississippi who was expelled for allegedly sexually assaulting a female student.


NKVD?
Posted by: g(r)omgoru || 07/29/2018 05:00 || Comments || Link || E-Mail|| [6491 views] Top|| File under:
Who's in the News
19
[untagged]
6
Govt of Pakistan
6
Islamic State
5
Govt of Iran
5
Govt of Syria
3
Houthis
2
Tin Hat Dictators, Presidents for Life, & Kleptocrats
2
Ansar Bayt al-Maqdis (IS)
2
Commies
2
Hamas
2
Moslem Colonists
2
Sublime Porte
2
Taliban
1
Hezbollah
1
al-Qaeda in North Africa
1
al-Nusra
1
Jamaat-e-Islami
1
Maute group (IS)
1
Abu Sayyaf (ISIS)
1
Govt of Saudi Arabia
1
Govt of Iraq
1
Muslim Brotherhood
1
Haqqani Network
Bookmark
E-Mail Me
The Classics
The O Club
Rantburg Store
The Bloids
The Never-ending Story
Thugburg
Gulf War I
The Way We Were
Bio
Merry-Go-Blog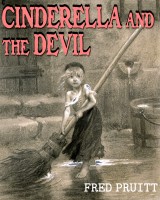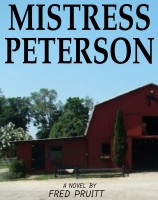 On Sale now!


A multi-volume chronology and reference guide set detailing three years of the Mexican Drug War between 2010 and 2012.

Rantburg.com and borderlandbeat.com correspondent and author Chris Covert presents his first non-fiction work detailing the drug and gang related violence in Mexico.

Chris gives us Mexican press dispatches of drug and gang war violence over three years, presented in a multi volume set intended to chronicle the death, violence and mayhem which has dominated Mexico for six years.
Click here for more information


Meet the Mods
In no particular order...


Steve White
Seafarious
Pappy
lotp
Scooter McGruder
john frum
tu3031
badanov
sherry
ryuge
GolfBravoUSMC
Bright Pebbles
trailing wife
Gloria
Fred
Besoeker
Glenmore
Frank G
3dc
Skidmark
Alaska Paul



Better than the average link...



Rantburg was assembled from recycled algorithms in the United States of America. No trees were destroyed in the production of this weblog. We did hurt some, though. Sorry.
44.200.137.63

Help keep the Burg running! Paypal: