-Obits-
Mandela dead?
South Africa – several sources, other than online, have confirmed that the great Nelson Mandela has passed away last night.

The reasons to keep this under wraps was because the family needed time alone and because of several political issues. The primay issue being that US president Barack Obama will visit South Africa this Friday. The visit could be overshadowed by the passing of Mandela and therefore the family and government agreed not to tell the world just yet. Therefore keeping Nelson Mandela's passing away under wraps because of Obama's trip. But we continue to wait for official verification.
Posted by: Steve White || 06/29/2013 00:00 || Comments || Link || E-Mail|| [6461 views] Top|| File under:
-Short Attention Span Theater-
Blind girl helps save friend from raccoon attack
[Pak Daily Times] Three children in Vermont had a frightening encounter with an aggressive raccoon while on a play date in the woods near their homes this past weekend, reports Yahoo News.

Irie Campbell, 11, was playing with her friend Piper Rolfe, 10, and Irie's 5-year-old brother, Felix, when the raccoon attacked Irie. She spoke about the incident.

"So I put my hands up to my face like this. And then it grabs onto my thumb," Irie said. "I started to choke it with my left hand and then it started to fall off and then it grabbed a hold of me right here. I started to choke it with both hands. Then it jumped up and got me on my hand and now I have four stitches there." The attack might have been worse were it not for Piper's bravery. Piper, who suffers from a degenerative visual disorder and is legally blind, began hitting the raccoon with a stick.

"I already had the stick. I don't really know what I was thinking. I just thought to try to get it off Irie," Piper said.

Felix said he wanted to help out, too. "When Piper was beating it with a stick, I was trying to find a big enough stick. There was this really big stick. But since it was really big, I was afraid to use it," Felix explained. "And then I screamed, 'Get away from my sister, raccoon!'" The raccoon ran off and Irie was treated for her injuries and received shots to combat a possible rabies infection. According to the Humane Society, a raccoon that attacks unprovoked might be more likely to be infected with a virus. Irie's father, Derek Campbell, said he'd witnessed Piper's bravery in other situations. "Piper is a little hero. She is a cool kid. I mean Piper is a tough kid. She is one that will just, I mean she will barrel down any run at the ski mountain," he said.
Posted by: Fred || 06/29/2013 00:00 || Comments || Link || E-Mail|| [6461 views] Top|| File under:
-Signs, Portents, and the Weather-
Black bear breaks into zoo
[Pak Daily Times] A bear broke into a Tennessee zoo earlier this week, Yahoo News reports.

A neighbour called the Knoxville Zoo late on Monday night and alerted a ranger, saying there was a bear in a nearby park, according to the zoo's assistant director of marketing Tina Rolen.

A short while later, the ranger saw what he presumed to be the same bear climbing over a fence and into the zoo. But it was unclear where, exactly, the ursine interloper wound up.

The ranger had to wake up the zoo's four resident bears to conduct a "nose count".

"They weren't too happy with us," said Rolen. After multiple sweeps the next morning, zoo employees once again counted only the four bears that are supposed to be there.

Rolen said the bear was probably a black bear, based on what is native to Knoxville.

"He must have left as quickly as he came," said Rolen. While the zoo has encountered dogs, cats and other small animals trying to break in, Rolen said a bear visit was "a first for us". However,


it was a brave man who first ate an oyster...


she wasn't surprised since numerous bear sightings have been reported in the area recently. Rolen said because it is breeding season and because the bears are in the process of "fattening up" to get ready to hibernate, they are more likely to "roam around the area" looking for food and mates.

"They can sneak up on you" but usually "they really don't want any part of us, they're afraid of us," said Rolen, adding that their diets consist mostly of berries, acorns and insects.

A chairman of the Bear Specialist Group and expert on human-bear relations, John Beecham, said in an email, "bears moving through urban areas do not pose much of a threat to people".
Posted by: Fred || 06/29/2013 00:00 || Comments || Link || E-Mail|| [6473 views] Top|| File under:
Africa North
Mauritania sacks culture minister
[MAGHAREBIA] Mauritania sacked Culture Minister Cissé Mint Cheikh Ould Boidé, PANA reported on Thursday (June 27th). She has been replaced by Family Minister Aicha Mint Michel Verges.

The move is reportedly related to alleged misappropriation of funds in connection with a project for the construction of a stadium in Nouadhibou. Ould Boidé's husband and some ministry officials were arrested over the allegations.
Posted by: Fred || 06/29/2013 00:00 || Comments || Link || E-Mail|| [6457 views] Top|| File under:
Britain
Dupe entry: Best headline, evah
Rare bird last seen in Britain 22 years ago reappears - only to be killed by wind turbine in front of a horrified crowd of birdwatchers

There had been only eight recorded sightings of the white-throated needletail in the UK since 1846. So when one popped up again on British shores this week, twitchers were understandably excited.

A group of 40 enthusiasts dashed to the Hebrides to catch a glimpse of the brown, black and blue bird, which breeds in Asia and winters in Australasia.

But instead of being treated to a wildlife spectacle they were left with a horror show when it flew into a wind turbine and was killed.

John Marchant, 62, who had made the trip all the way from Norfolk, said: 'We were absolutely over the moon to see the bird. We watched it for nearly two hours.

'But while we were watching it suddenly got a bit close to the turbine and then the blades hit it.

'We all rushed up to the turbine, which took about five minutes, hoping the bird had just been knocked out the sky but was okay.

'Unfortunately it had taken a blow to the head and was stone dead.

'It was really beautiful when it was flying around, graceful and with such speed. To suddenly see it fly into a turbine and fall out the sky was terrible.'

The last sighting of a white-throated needletail was 22 years ago. A relative of the common swift, it is said to be capable of flying at an astonishing 106mph.

The bird was thousands of miles off course when it was originally spotted in Northumberland, before travelling further north. But it hadn't reckoned on the wind turbine hazards of the Hebrides when it landed on the Isle of Harris.
Posted by: Beavis || 06/29/2013 21:10 || Comments || Link || E-Mail|| [6511 views] Top|| File under:
Caucasus/Russia/Central Asia
WFB's Bill Gertz Discusses Russian Nuclear Treaty Violation on Fox News
Gertz said the story had been percolating in intelligence circles and around Capitol Hill for nine months, and he called the development bad news for the Obama administration's arms-control agenda.


I thought Cmdr. Zero had only a domestic arms control agenda....go figure....
Posted by: Uncle Phester || 06/29/2013 00:00 || Comments || Link || E-Mail|| [6465 views] Top|| File under:
China-Japan-Koreas
PLAN Naval Aviation Training Facility
Hat tip to Information Dissemination. Interesting, long article with photos on the PLAN's effort to build a blue-water carrier-based navy. Worth a read on a slow Saturday. Just the top end here.

The People's Republic of China is in the process of jump starting a complete carrier aviation industry and capability for the People's Liberation Army Navy (PLAN), and doing it in relative short order. Nations like the United States, which commissioned it's first aircraft carrier, CV-1, USS Langley in 1922, have been operating carriers and establishing their doctrine through war and peace over the last 91+ years. China is attempting to pull it together in less than two decades.

This development has occurred over the last 10+ years as the PRC purchased, transported to Dalian Shipyards, and then completely refurbished and refit the former Russian Carrier, Varyag, into their own, modern short-take off but barrier arrested (STOBAR) carrier, CV-16, the Lianoning. The Chinese had studied numerous carrier designs before this, including the older Austalian Carrier, HMAS Melbourne, and two of the older Russian Kiev class carriers which they had purchased to scrap and/or create theme parks out of them.

Towards the end of the construction/refit of the Liaoning, the PRC created an entire mockup of the carrier, from the hanger deck up, and set it atop a large research building on Lake Huangjia near Wuhan. This facility has continued to be developed and is now called the Wuhan Naval Research Institute. Deck handling, logistical considerations, armament and weapons handling, and hanger placement and movement of aircraft can all be researched and trained upon at this facility, which will be the object of a seperate article.

Shortly therafter, the PLAN announced and then displayed and flew the prototype of a new carrier strike fighter, the J-15, which is an indegenous, modernized version of the Russian SU-33 aircraft. This aircraft, in conjunction with the trials and commissioning of the Liaoning has now started Low Rate Initial Productrion (LRIP).

But simply having a carrier and having some fighters does not equate to carrier aviation. The individuals flying and maintaining the aircratf must also be developed, significantly trained, and steeped in carrier aviation doctrine, policy, and procedure. This is not an immediate process. It takes many years, and takes significant investment.

The PRC, and the PLAN in particular are in the process of making that investment.
Posted by: Steve White || 06/29/2013 05:45 || Comments || Link || E-Mail|| [6483 views] Top|| File under:
The Grand Turk
Ankara slams social media for role in protests
[Al Ahram] Turkey's Transportation and Communications Minister calls Twitter a 'crime', denounces the micro-blogging site for refusing to deliver personal information on its users
Posted by: Fred || 06/29/2013 00:00 || Comments || Link || E-Mail|| [6462 views] Top|| File under:
Home Front: Politix
US Park Police lost track of huge supply of weapons, report says
The U.S. Park Police has lost track of a huge supply of handguns, rifles and shotguns, according to a report released Thursday on the law enforcement agency responsible for safeguarding the National Mall and critical American landmarks.

In the scathing report, the inspector general's office of the Department of Interior faults staff at the agency for having no idea how many weapons they control and says the department has no clear policies or procedures for investigating missing weapons. The office said top managers, including the police chief, have shown a "lackadaisical attitude toward firearms management."

"Historical evidence indicates that this indifference is a product of years of inattention to administrative detail and management principles," deputy inspector general Mary Kendall wrote to Jonathan Jarvis, the director of the National Park Service, in a letter that accompanies the report.

While surveying Park Police field office armories, investigators found more than 1,400 extra and unassigned weapons that were intended to be destroyed. They also found 198 handguns that were transferred from the Bureau of Alcohol, Tobacco, Firearms and Explosives and stored in an operations facility firearms room without being recorded in an inventory system.


Posted by: tipper || 06/29/2013 01:17 || Comments || Link || E-Mail|| [6461 views] Top|| File under:
India-Pakistan
KP to supply power to whole country in five years: Imran
[Pak Daily Times] Pakistain Tehrik-e-Insaf
...a political party in Pakistan. PTI was founded by former Pakistani cricket captain and philanthropist Imran Khan. The party's slogan is Justice, Humanity and Self Esteem, each of which is open to widely divergent interpretations....
(PTI) Chairman Imran Khan

... aka Taliban Khan, who is the lightweight's lightweight...
has said that the Khyber-Pakhtunkhwa


... formerly NWFP, still Terrorism Central...


government would generate sufficient electricity in the next five years to meet the energy needs of the country. He assured that the PTI would establish an exemplary government in Khyber-Pakhtunkhwa and introduce a model of good governance for other provinces to follow. Imran said that the PTI government would eliminate the class-based education system in Khyber-Pakhtunkhwa and introduce a uniform education system, syllabus. He vowed to remove dichotomy from the education system in the province. Imran said the PTI provincial government would establish an independent accountability institution to ensure transparency and accountability in the province. He said that there is an immense need to devise a common national agenda and ensure national reconciliation to form a counterterrorism strategy.
Posted by: Fred || 06/29/2013 00:00 || Comments || Link || E-Mail|| [6460 views] Top|| File under: Govt of Pakistan
Science & Technology
RENEWABLE ENERGY -- TOOL OF SATAN?
h/t Instapundit


There had been only eight recorded sightings of the white-throated needletail in the UK since 1846. So when one popped up again on British shores this week, twitchers were understandably excited.

A group of 40 enthusiasts dashed to the Hebrides to catch a glimpse of the brown, black and blue bird, which breeds in Asia and winters in Australasia.

But instead of being treated to a wildlife spectacle they were left with a horror show when it flew into a wind turbine and was killed.


Save the environment, use nuclear power!



Posted by: g(r)omgoru || 06/29/2013 14:04 || Comments || Link || E-Mail|| [6474 views] Top|| File under:
Southeast Asia
Malaysian groups slam one-parent conversion law
[Pak Daily Times] Malaysian groups on Friday slammed an Islamic law enabling one parent to give consent for the religious conversion of a child, a contentious issue in the

Mohammedan

-majority country.

In 2009, the government said existing legislation would be amended so that children's conversion required the consent of both parents.

But amendments put forward in parliament this week retain a provision that a minor below 18 can convert to Islam if "his parent or guardian" consents. The Malay-language text of the new law says the consent of "mother or father or guardian" is required.

Interfaith group Malaysian Consultative Council Of Buddhism, Christianity, Hinduism, Sikhism and Taoism said in a statement that the Federal Territories Bill -- effective for the capital Kuala Lumpur -- was unconstitutional and should be withdrawn. "Any conversion of a minor by a single parent will cause serious injustice to the non-converting parent and the children of the marriage," it said. "Such conversions are not only unconstitutional but are morally and ethically wrong." The Malaysian Bar Council also said that "unilateral conversion of minor children to any religion by a parent, without the consent of the non-converting parent, is contrary to our constitutional scheme".

Government officials could not immediately be reached for comment.

It was not clear why the government has proposed the amended bill now, but lawyers said it could be part of a general overhaul of the decades-old law.

Parliament still has to approve the new law, but Prime Minister Najib Razak's coalition has the majority and legal amendments proposed by the government usually pass.

Conversion is a sensitive issue in Malaysia, where around 60 percent of 28 million people are

Mohammedan

Malays, with sizeable non-

Mohammedan

ethnic Chinese and Indian minorities.

Conversions of children and "body-snatching" cases -- where Islamic authorities tussle with families over the remains of people whose religion is disputed -- have raised tensions in past years.

Under Sharia law, a non-

Mohammedan

parent cannot share custody of converted children.

Non-

Mohammedan

s also complain that they do not get a fair hearing when such cases end up in the religious courts set up to administer civil matters for

Mohammedan

s.
Posted by: Fred || 06/29/2013 00:00 || Comments || Link || E-Mail|| [6472 views] Top|| File under:
US trains Philippines on how to use drones amid China fears
[Pak Daily Times] US troops trained their Philippine counterparts how to use surveillance drones on Friday, as Manila seeks to boost military ties with Washington and counter what it perceives as a rising security threat from China.

The naval exercises are part of annual training operations between the two defence partners, but they have come under closer scrutiny this year due to simmering tensions between Manila and Beijing over rival claims to the South China Sea. At a naval base around 13 kilometres (eight miles) southwest of the capital Manila, US Navy SEALs trained Filipino soldiers how to use small unmanned aerial vehicles (UAVs) or drones, launching one from a boat out at sea after which it circled the base and landed in the water. US maritime civil affairs officer Jeremy Eden said these were the smaller "Puma" drones used only for surveillance and not the more lethal, armed versions employed in Afghanistan.

"They (the Filipinos) are very interested and highly motivated to learn and if they acquire the systems, they will use them effectively," Eden said. The drones would be useful for the poorly-equipped Philippine military which faces both internal insurgencies and potential external threats, said Lieutenant Jojit Fiscar, a senior coordinator of the naval exercises. "This would be a very good instrument to use. This unmanned aerial vehicle can monitor the actual movement of the targets," he said. The US and Philippine troops also practiced marksmanship and piloting small rubber boats which are frequently used by naval commandos. Military officials from both sides stressed that the exercises had nothing to do with China's claim to the South China Sea. But Philippine Defence Secretary Voltaire Gazmin reiterated Friday that the Philippines was looking to give the United States greater access to its military bases, saying this was needed to respond to China's threats. "At this point in time, we cannot stand alone. We need allies. If we don't do this, we will be bullied by bigger powers and that is what is happening now: there is China, sitting on our territory," Gazmin said. "What are we going to do? Wait till they get into our garage?"
Posted by: Fred || 06/29/2013 00:00 || Comments || Link || E-Mail|| [6460 views] Top|| File under:
Two Muslims killed by Myanmar authorities in IDP camp: UN
[Pak Daily Times] Two

Mohammedan

s were

rubbed out

and six others

maimed

when security forces

shot up

a camp for some of those displaced by last year's violence in Myanmar's restive Rakhine state, the UN refugee agency said Friday.

The incident, on Thursday morning, took place as security forces tried to break up a dispute at the Kyein Ni Pyin camp in Pauktaw, home to at least 4,400 displaced people -- mainly Rohingya

Mohammedan

s whose homes were torched in deadly

festivities

with ethnic Rakhine locals.

"Gunfire was used by the authorities to disperse the crowd, resulting in the fatalities and wounding," the UNHCR said in a statement, adding two of the

maimed

were minors.

It was unclear if the casualties were Rohingya, according to a spokeswoman for the UNHCR, explaining the camp is home to both the ethnic group and Kaman

Mohammedan

s.

"We are appealing to the authorities to handle the matter in a peaceful and calm way to avoid fuelling further violence and loss of life.

A

front man

for Rakhine State government confirmed that two

Mohammedan

s were killed in the incident.
Posted by: Fred || 06/29/2013 00:00 || Comments || Link || E-Mail|| [6470 views] Top|| File under:
Home Front: Culture Wars
Salon loses $3.9 million
With media stars such as Gleenda "Good day, sir!" Greenwald, Alex "Ferociusly Smart" Pareene, David "white Boston terrorist bombers" Sirota, Joan "What's the Matter with White People" Walsh and Curtis "The Bugger" Morrison, no wonder Salon is a media star of such intense magnitude.

Or something...

As Gerard Van der Leun quipped, who says there's no good news?

What a special little snowflake!

From TFA:
News business Salon Media Group Inc. lost $3.9 million in the year ended March, and that pushed the company's accumulated deficit to $116.4 million.

The San Francisco company (Pink Sheets: SLNM) had revenue of $3.6 million for the year, up from revenue of $3.5 million the previous year, when it lost $4.1 million.


Reach for those stars, Salon! Let's get to an even $120 million for 2014! You can do it! I know you can!



This article starring:
Reach for those stars, Salon! Let's get to an even $120 million for 2014! You can do it! I know you can!
Posted by: badanov || 06/29/2013 00:00 || Comments || Link || E-Mail|| [6461 views] Top|| File under:
Net Roots 2013: A study in self loathing
Hilarious send up of the 2013 Net Roots convention.

From shedding tears for the polar bears to regulating behavior towards transvestites, this massive joke just writes itself, year in and year out.

From TFA, an excerpt:
"When I think about the polar bears, I cry," the young Netroots attendee sitting at the table next to us told his friend as he chowed down on a club sandwich.

Kredo and I were sitting in an Italian joint next to the convention hall, eating lunch. The rest of the day was consumed by events. There were "80 panels, 40 training sessions, inspiring keynotes, film screenings and other engaging sessions designed to educate, stimulate and inspire the nation's next generation of progressive leaders," according to the conference website.

I sat in on "State Battles 2013: Fighting to Block the Right-Wing Agenda." The folks on the mic said things like, "because we have the facts on our side, we tend to spend money smarter," and "on our side, we have people power."
Posted by: badanov || 06/29/2013 00:00 || Comments || Link || E-Mail|| [6462 views] Top|| File under:
Who's in the News
39
[untagged]
6
Arab Spring
2
Boko Haram
2
Govt of Syria
2
Salafists
1
Govt of Pakistan
1
Islamic Emirate of Caucasus
1
TTP
1
Abu Sayyaf
1
al-Qaeda
1
al-Qaeda in Iraq
1
Govt of Iran
Bookmark
E-Mail Me
The Classics
The O Club
Rantburg Store
The Bloids
The Never-ending Story
Thugburg
Gulf War I
The Way We Were
Bio
Merry-Go-Blog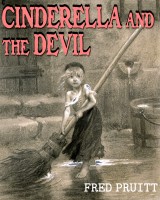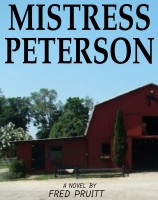 On Sale now!


A multi-volume chronology and reference guide set detailing three years of the Mexican Drug War between 2010 and 2012.

Rantburg.com and borderlandbeat.com correspondent and author Chris Covert presents his first non-fiction work detailing the drug and gang related violence in Mexico.

Chris gives us Mexican press dispatches of drug and gang war violence over three years, presented in a multi volume set intended to chronicle the death, violence and mayhem which has dominated Mexico for six years.
Click here for more information


Meet the Mods
In no particular order...


Steve White
Seafarious
Pappy
lotp
Scooter McGruder
john frum
tu3031
badanov
sherry
ryuge
GolfBravoUSMC
Bright Pebbles
trailing wife
Gloria
Fred
Besoeker
Glenmore
Frank G
3dc
Skidmark
Alaska Paul



Better than the average link...



Rantburg was assembled from recycled algorithms in the United States of America. No trees were destroyed in the production of this weblog. We did hurt some, though. Sorry.
3.238.199.4

Help keep the Burg running! Paypal: