Africa North
Marines ready for deployment to Cairo
Apparently these units weren't prepped to save our mission in Benghazi that dreadful night. Perhaps Champ is learning on the job?

U.S. Marines stationed in southern Europe have been put on alert as a precaution in advance of expected large demonstrations and potential unrest in Egypt this weekend, CNN has learned. The planned demonstrations are aimed against the Egyptian government.

About 200 combat capable Marines in Sigonella, Italy, and Moron, Spain, have been told to be ready to be airborne within 60 minutes of getting orders to deploy, according to two administration officials. The units have several V-22 tilt-rotor aircraft that would carry troops and infantry weapons to Egypt to protect the U.S. Embassy and American government personnel and citizens if violence broke out against Americans.

The officials both emphasized this is contingency planning in advance of the expected demonstrations to ensure American military assets, including rescue forces, can act if needed. In the event Americans had to be evacuated from Egypt and could not get to the airport due to the unrest, there are about 2,000 additional Marines on board three Navy warships in the Red Sea, officials said.

A third official said the decision to keep the warship in the Red Sea was "very precautionary."

The United States expects Egyptian security forces will be able to protect American assets and personnel. No plans for personnel to leave have been announced, State Department spokesman Patrick Ventrell said Friday.

"This is not Libya," said the third official, alluding to last year's attack on the U.S. mission in Benghazi.
During that attack, the military was unable to muster resources fast enough to protect the mission.


That is a damned lie. The military was ready to go. It was Champ and Hillary who failed.

Since then, after much criticism from Congress about the inability to respond, the Pentagon has been particularly sensitive about ensuring troops are within deployment distance of potential trouble spots in North Africa.

The embassy had already planned to be closed Sunday and Monday because of the demonstrations, according to a notice on the embassy's website. American citizens in Cairo have been advised to avoid areas where the demonstrations are taking place and "limit their movements."
Posted by: Steve White || 06/29/2013 06:00 || Comments || Link || E-Mail|| [6502 views] Top|| File under:
Islamist group threatens to boycott Tunisia election
[MAGHAREBIA] A controversial militia linked to the ruling Ennahda party rallied in front of Tunisia's National Constituent Assembly (NCA) on Thursday (June 27th) to show support to the controversial political isolation law, Tunisie Numerique reported. Lawmakers were holding a plenary session on the draft "Law for the Protection of the Revolution in Tunisia". The president of the League for the Protection of the Revolution, Mounir Ajroud, vowed to sabotage the upcoming elections if the law was not passed.
Posted by: Fred || 06/29/2013 00:00 || Comments || Link || E-Mail|| [6469 views] Top|| File under: Arab Spring
Terror nexus threatens Tunisia
[MAGHAREBIA] Terrorism is a new phenomenon in Tunisia. With a notorious political

liquidation

, weapons caches in the desert, armed

bully boyz

setting up camp in the remote border forests and homemade bombs killing and maiming Tunisian troops, many wonder whether al-Qaeda has found a new home in the once-peaceful country.

Magharebia met with Bassel Torjeman, a Tunis-based expert on terrorist and salafist groups in the Maghreb, to learn more about the looming crisis.

Magharebia: Who is funding these terrorist groups in Tunisia and in the greater Maghreb?

Bassel Torjeman: One of the complex issues preoccupying countries where terrorism has spread... is the sources of financing, especially in view of the mechanisms that have been internationally established to prevent money from reaching these groups. Although many years have elapsed since the establishment of these international restrictions, money is still coming in -- in huge amounts - to terrorist groups all over the world.

As to the Maghreb, and Tunisia in particular: where do these

forces of Evil

and salafist jihadist groups get money?

Using simple math, the cost for Ansar al-Sharia


...a Salafi Islamist militia which claims it is not part of al-Qaeda, even though it works about the same and for the same ends...


members from various areas of Tunisia to rent buses to get to Kairouan to hold their congress, and other costs for organising the meeting (in which 50,000 of them were expected to take part) give us an amount of more than 1 million Tunisian dinars (464,391 euros). This, by all means, is very big for any party or group that wants to hold a celebration.

The sources of financing are varied. It takes place at mosques and streets, via book sales and uncontrolled donation collections, with the knowledge of state agencies, which turn a blind eye to it although this violates laws.

Another means is through money transfer from one country to another, using fraudulent means. Then there is zakat and alms money, which is considered the first source of financing terrorist groups. It is difficult to list these amounts or to know their sources or where they are spent....

If we want to speak in a more serious way, according to Tunisian interior ministry sources, the number of Tunisians who joined the terrorist group Jabhat al-Nusra for combat in Syria is 800.

This is much different from numbers reported by media outlets, especially with the increase of Tunisian detainees held by the Syrian regime and the Tunisians who were killed, whose number is much more than one hundred.

Transporting hundreds of fighters through air flights and providing pocket money for them until they reach assembly points along the Turkish-Syrian border needs hundreds of thousands of dinars.

I don't think that this money comes from donations and in-kind subsidies.

Without any exaggeration, money needed to transport those people is estimated at millions of dinars. Such numbers can't be generated from donations or smuggling....

Terrorist groups have what is called easy money: they don't exert much effort to secure it. This shows that they have fixed and guaranteed sources of income....

Unveiling the financing sources of terrorist groups and drying up their sources can't be done by just one country. It needs sincere international effort to make it a success, and also needs continuous monitoring to prevent such money from reaching these groups.

Tunisia's efforts to monitor the financing sources of these groups are definitely weak and need a political decision that doesn't seem to be forthcoming.
Posted by: Fred || 06/29/2013 00:00 || Comments || Link || E-Mail|| [6458 views] Top|| File under: Arab Spring
Calls for military coup do not represent 'patriotic' opposition: Morsi advisor
[Al Ahram] Calls to undemocratically overthrow the current regime in Egypt do not represent the majority opinion of the Egyptian opposition, Khaled Qazzaz, secretary of political and foreign affairs for President Morsi, stated in an interview with CNN on Thursday.

"The patriotic opposition does not want to return back to dictatorship and corruption again...and we see that the opposition wants proper representation and democracy for Egyptians" said Qazzaz in the interview.

Qazzaz also stated that Egyptians stood against military rule during the revolution, calling instead for civilian rule.

In response to calls by some opposition groups for the army to lead a coup against the president, Qazzaz asserted that the Egyptian Armed Forces have a specific, and limited role in the constitution.

He also hinted that the president had held meetings with the National Defense Council and the Homeland Security Council to discuss the upcoming rallies and citizen rights to peaceful protests.

"We have put Egyptians on a path that preserves their peace and their right to freedom of expression and allows them to go forward in a democratic process" said Qazzaz, who added that Egypt set a good example for the world with its peaceful revolution.

Posted by: Fred || 06/29/2013 00:00 || Comments || Link || E-Mail|| [6481 views] Top|| File under: Arab Spring
Libyans release key Benghazi attack suspect
Libya's government earlier this month released a key terror suspect who U.S. officials say was involved in planning the Sept. 11 terrorist attack on U.S. diplomatic and intelligence facilities in Benghazi.

Faraj al Chalabi, (also spelled Shibli) an al Qaeda terrorist also linked to the 1994 terrorist murder of two German tourists, was detained by the Tripoli government in March. However, al Chalabi was released June 12 based on claims that there was a lack of evidence to hold him custody. Chalabi, who was arrested by the Libyans in March after returning from Pakistan, is believed by U.S. intelligence and law enforcement officials to be one of the people who organized the attack on the diplomatic compound.

A U.S. official said the U.S. government has evidence al Chalabi was linked to the Benghazi attack but did not provide that information to the Libyan government. It could not be learned why the evidence was not used to hold the suspect.

Regarding his questioning by U.S. officials, al Chalabi said: "They pretended to know everything, because they were rigid in their questioning, but the truth is that until now, the Americans do not know who carried out this attack which led to the death of their ambassador or who destroyed their consulate; they are confused. At times they say that it happened against the backdrop of a popular attack over the film that offends the prophet, peace be upon him, and at other times they say it was planned. If it was planned, they do not know who did it." Al Chalabi said a judge ruled that there was no evidence against him and allowed him to be released, adding that he believed "the Americans did not want to do so."

His passport was seized to prevent him from leaving Libya and he must report to a police station once a week, he said.

The release of al Chalabi was first reported by the Benghazi publication New Quryna Online on June 13. That report quoted a relative as saying al Chalabi was detained in Pakistan for three months.
Posted by: Pappy || 06/29/2013 00:00 || Comments || Link || E-Mail|| [6458 views] Top|| File under: al-Qaeda
Africa Subsaharan
Boko Haram burns 209 schools in Yobe
[THENATIONONLINENG.NET] The scale of the massive destruction carried out by Boko Haram
... not to be confused with Procol Harum, Harum Scarum, possibly to be confused with Helter Skelter. The Nigerian version of al-Qaeda and the Taliban rolled together and flavored with a smigeon of distinctly Subsaharan ignorance and brutality...
in Yobe State was laid bare yesterday.

The government said it had spent over N4billion battling the

Death Eater

s. Yobe, Borno and Adamawa are under a state of emergency declared by President
Goodluck Jonathan


... 14th President of Nigeria. He was Governor of Bayelsa State from 9 December 2005 to 28 May 2007, and was sworn in as Vice President on 29 May 2007. Jonathan is a member of the ruling People's Democratic Party (PDP). He is a lover of nifty hats, which makes him easily recognizable unless someone else in the room is wearing a neat chapeau...


last month.

Deputy Governor Abubakar Aliyu, who stood in for Governor Ibrahim Gaidam, told the visiting members of the Presidential Committee on Dialogue and Peaceful Resolution of Security Challenges in the North, led by Alhaji Kabiru Tanimu Turaki, that since November 2011, many lives had been lost.

He said property belonging to government institutions and individuals were destroyed by the

Death Eater

s. They include 209 schools estimated to cost N2.5 billion.

This is in addition to private structures worth N629 million, which were burnt by the

Death Eater

s.

Aliyu said: "Within the span of one year, November 2011 and October 2012, in addition to the loss of lives, public buildings like schools, mosques, churches and vehicles were razed down by the

Death Eater

s.

"About 209 government school buildings, comprising classrooms, hostels, workshops, laboratories, administrative blocks, vehicles were destroyed by the

Death Eater

s, costing an estimated N2.5 billion. This is in addition to the office blocks of government agencies belonging to both state and federal governments.

"Similarly, private houses with estimated value of over N629 million were also burnt," he said.

Over 200 Hilux patrol vehicles were bought for security operatives, Aliyu said, adding that N200 million is being spent on logistics and monthly allowances, among other needs of security operatives every month.

The government praised the people for their prayers, which it noted have drastically helped in the improvement of security and the gradual return of peace, in the state, adding that schools and economic activities have picked up.

Aliyu regretted the recent attack on the Government Secondary School, Damaturu, saying: "The attack came as a surprise as the state has done 10-month of uninterrupted peace." It praised the Federal Government for deploying more security in the state.

The deputy governor praised the gallantry of the men of the Joint Task Force (JTF) and urged the people to continue to support them.

He said the state would empower the 17 women and 21 children so far released by the JTF through the Women Development Centres.

The chairman of the committee and Minister of Special Duties Turaki, condoled with the government and people over the loss of life and property since the attacks began.

He stressed the need for the cooperation of the people towards finding a lasting solution to the problem.

Turaki said they were in the state as a demonstration of the Federal Government's commitment to reconciliation with

Death Eater

s, adding that the committee would meet with the clergy, royal fathers, elders and heads of security agencies to find a solution to the security challenges.

Turaki said: "Life is gradually and steadily returning to Yobe State. Despite the state of emergency, all democratic tenets are being adhered to as security operatives are operating within the ambits of law."
Posted by: Fred || 06/29/2013 00:00 || Comments || Link || E-Mail|| [6480 views] Top|| File under: Boko Haram
Europe
France Places Four Suspected Islamists Under Investigation
[Ynet] Four suspected radical Islamists tossed in the calaboose
Book 'im, Mahmoud!
in the

Gay Paree

region this week on suspicion of plotting attacks in

La Belle France

were placed under formal investigation on Friday, legal and police sources said.

Three of the suspects are French and one is from Benin. Their ages range from 22 to 34, the sources said. Two other suspects arrested in the same raid on a suspected Islamist cell on Monday were released. Being placed under formal investigation in

La Belle France

means there is "serious or consistent evidence" pointing to likely implication of a suspect in a crime. It often leads to a trial.
Posted by: trailing wife || 06/29/2013 00:00 || Comments || Link || E-Mail|| [6482 views] Top|| File under:
Home Front: WoT
US: Boston Suspect Downloaded Bomb Instructions
[Ynet] Boston Marathon bombing suspect Dzhokhar Tsarnaev downloaded bomb-making instructions from an al-Qaeda magazine, gathered online material on Islamic jihad and martyrdom and later scrawled anti-American messages inside the boat where he lay

maimed

, a federal indictment charged Thursday.

The 30-count indictment contains the bombing charges, punishable by the death penalty, that were brought in April against the 19-year-old Tsarnaev, including use of a weapon of mass destruction to kill.
Posted by: trailing wife || 06/29/2013 00:00 || Comments || Link || E-Mail|| [6470 views] Top|| File under:
Israel-Palestine-Jordan
Iron Dome Battery Deployed In Haifa Vicinity
[Ynet] Anti-missile system heads north day after IDF chief Gantz made unusual comments about situation in Syria

An Iron Dome battery has been deployed in the Haifa area in accordance with the situation assessment, the IDF Spokesperson's Unit said Friday.

On Thursday, IDF Chief of Staff Benny Gantz discussed the situation in Syria and remarked that "Syria is still bleeding, and in

Leb

the flames have started to creep up on Nasrallah."

The IDF chief added that that the Israeli Air Force is "the strategic arm of the IDF; it can make our enemies pay, anytime, anywhere."

Speaking at the graduation ceremony of the IAF's 166 flight course, Gantz said "All fronts -- from south to north -- are turbulent," Gantz noted. "In the face of a changing reality, we are required to be more prepared than ever."

Prime Minister Benjamin Netanyahu praised the graduates and said, "We want peace and hold out our hand, but will not close our eyes or be delusional. We closely monitor what is happening within our borders.

"We have defensive and offensive capabilities, and we are prepared to use them if forced to. Whoever needs to know that we don't only talk but also follow through, knows it."
Posted by: trailing wife || 06/29/2013 00:00 || Comments || Link || E-Mail|| [6462 views] Top|| File under:
Syria-Lebanon-Iran
Iraq Shia fighting in Syria: Zebari
[Al Ahram] Iraqi Shia

Moslem

s are fighting in Syria alongside troops of
Hereditary President-for-Life Bashir Pencilneck al-Assad


Trampler of Homs...


, Iraqi Foreign Minister Hoshyar Zebari said on Friday, while insisting this was not the policy of the Shia-led Storied Baghdad


...located along the Tigris River, founded in the 8th century, home of the Abbasid Caliphate...


government.

"I do not deny that Iraqi Shia fighters are participating in combat in Syria, just as Sunnis from the Gulf are doing in that country," he said in remarks published by pan-Arab daily Al-Hayat.

"But that does not come under government policy," added Zebari, himself a Kurd and a Sunni

Moslem

.

At a Friday news conference in Stockholm, he said he had "no first hand figures" on the number of Iraqi Shia ighters in Syria, but that there were "not several thousand... maybe several hundred".

Fighters from

Leb

's Shia Hezbollah movement have also intervened in Syria alongside troops loyal to Assad, whose Alawite sect is an offshoot of Shiite Islam.

Their presence has been roundly denounced by rebels fighting to overthrow Assad, most of whom come from Syria's Sunni majority, and by influential Egyptian-born

holy man

Sheikh Yusef Qaradawi.

While "Hezbollah militia are engaged in combat in Syria, there are also Sunni fatwas, such as the one by Qaradawi calling for jihad in Syria," Zebari said.

At the beginning of June, the Qatar-based

holy man

called on Sunni volunteers from around the

Moslem

world to fight alongside the rebels.

"The Syrian conflict has become more dangerous, because the sectarian confrontation has been brought to the fore. This is very dangerous and I think all countries should be aware not to push things in this direction," Zebari said in Stockholm.

Posted by: Fred || 06/29/2013 00:00 || Comments || Link || E-Mail|| [6459 views] Top|| File under: Govt of Syria
Sousan Rejects Calls for Deserting Army, All Weapons on Domestic Scene amid Pro-Asir Abra Demo
[An Nahar] Sidon Mufti Sheikh Salim Sousan condemned on Friday the recent clashes in the southern city, demanding that the state assume its responsibilities in following through with the investigation in the unrest.

He said: "We reject the use of arms on the internal scene in Lebanon regardless of which side they belong to."

"We also oppose call for soldiers to defect from the army," he declared during the sermon of the Friday Muslim prayers that was held at the Zaatari mosque in Sidon.

"We condemn the assault on the army and the resulting deaths in the clashes that followed," he told worshipers that included a number of officials, such as the head of the Mustaqbal bloc MP Fouad Saniora.

In an indirect reference to Hizbullah and its alleged participation in the city's recent clashes, Sousan said: "We condemn the raids and arrests carried out by some armed groups and hold the state responsible for this development."

"Sidon is the capital of the South and it has offered martyrs, confronted the Israeli enemy, opened its pockets and home to the residents of the South" during the July 2006 war, he added.

"Sidon is a city of diversity. It is not one of sectarian and violence," he said.

"Sidon abides by the law and its role as the symbol of the country's salvation should be restored," demanded Sousan.

"I call on its residents to preserve the city and its national principles," he stated.

The city has the right to know the whereabouts of the wounded and those arrested, and the numbers of those killed, he declared.

"In the name of the Sidon residents and Ulemas, we reject oppression and humiliation against the city by any side and we hold the state responsible for ensuring our rights otherwise protesters will take to the streets," Sousan warned.

He also demand a transparent investigation in the video that showed soldiers abusing a man suspected of supporting Salafist cleric Sheikh Ahmed al-Asir.

Soon after the prayers, supporters of al-Asir staged a demonstration in Sidon and Beirut's Tariq al-Jadideh neighborhood.

Some of the Sidon demonstrators attempted to enter the Bilal bin Rabah mosque where al-Asir was based, but they were prevented by the army that fired gunshots into the air in order to disperse the angry protesters.

Eighteen soldiers were killed and 50 were wounded in clashes between the army and armed supporters of al-Asir in Sidon on Sunday and Monday.

More than 20 of al-Asir's supporters were killed, according to a security official.

Dozens of them were also arrested, but there was no sign of the cleric.

The Ulemas accused on Wednesday Hizbullah fighters of taking part in the battles alongside the army, despite assertions by various officials that the army acted alone in combating the gunmen.

The army on Thursday handed over a group of soldiers accused of abusing a detainee to the military police for questioning, a military source and the state-run National News Agency said.

The move came after amateur video emerged showing a group of soldiers humiliating, beating and kicking a man suspected of supporting al-Asir.

Posted by: Fred || 06/29/2013 00:00 || Comments || Link || E-Mail|| [6460 views] Top|| File under: Salafists
Who's in the News
39
[untagged]
6
Arab Spring
2
Boko Haram
2
Govt of Syria
2
Salafists
1
Govt of Pakistan
1
Islamic Emirate of Caucasus
1
TTP
1
Abu Sayyaf
1
al-Qaeda
1
al-Qaeda in Iraq
1
Govt of Iran
Bookmark
E-Mail Me
The Classics
The O Club
Rantburg Store
The Bloids
The Never-ending Story
Thugburg
Gulf War I
The Way We Were
Bio
Merry-Go-Blog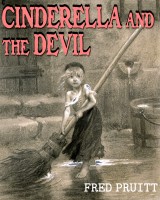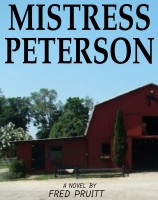 On Sale now!


A multi-volume chronology and reference guide set detailing three years of the Mexican Drug War between 2010 and 2012.

Rantburg.com and borderlandbeat.com correspondent and author Chris Covert presents his first non-fiction work detailing the drug and gang related violence in Mexico.

Chris gives us Mexican press dispatches of drug and gang war violence over three years, presented in a multi volume set intended to chronicle the death, violence and mayhem which has dominated Mexico for six years.
Click here for more information


Meet the Mods
In no particular order...


Steve White
Seafarious
Pappy
lotp
Scooter McGruder
john frum
tu3031
badanov
sherry
ryuge
GolfBravoUSMC
Bright Pebbles
trailing wife
Gloria
Fred
Besoeker
Glenmore
Frank G
3dc
Skidmark
Alaska Paul



Better than the average link...



Rantburg was assembled from recycled algorithms in the United States of America. No trees were destroyed in the production of this weblog. We did hurt some, though. Sorry.
3.238.199.4

Help keep the Burg running! Paypal: