-Lurid Crime Tales-
Border Agents To Be Sentenced For Smuggling
[BREITBART] Two brothers who worked as Border Patrol agents were scheduled to be sentenced Friday for smuggling hundreds of immigrants into the United States in one of the highest-profile corruption cases to sting the federal agency in a decade.

Raul and Fidel Villarreal face a maximum of 50 years in prison and at least $1.25 million in penalties when they appear before U.S. District Court Judge John A. Houston in San Diego.

Prosecutors said Raul Villarreal _ who made television appearances as an agency

front man

and once played the role of a smuggler in a public service ad _recruited his brother to his ring that smuggled in Mexicans and Brazilians. One Brazilian woman told

Sherlocks

she paid $12,000 to cross.

Federal officials said they also took bribes from public officials.

The federal probe began in May 2005 when an informant tipped off the U.S. Immigration and Customs Enforcement. Investigators installed cameras in areas where migrants were dropped off, planted recording devices and placed tracking instruments on Border Patrol vehicles. They also trailed the ring's smuggling operations by airplane.

Posted by: Fred || 06/21/2013 14:40 || Comments || Link || E-Mail|| [6461 views] Top|| File under:
15-year-old boy among 7 shot since Thursday afternoon
[reliably Democrat Chicago, aka The Windy City or Mobtown
... home of Al Capone, a succession of Daleys, Barak Obama, and Rahm Emmanuel,...
Tribune] At least seven people were

maimed

, including a 15-year-old boy, in shootings across the South and West Sides since Thursday afternoon.

The boy was shot around 10:15 p.m. Thursday in the West Pullman neighborhood on the Far South Side and taken to Comer Children's Hospital, where his condition was stabilized, police said.

He was shot in the arm and ankle by someone who may have fired from a dark four-door car near 121st Street and Perry Avenue as the boy stood on a corner, police said.

Another teen was

maimed

in the Park Manor neighborhood around 11:25 p.m., police said. A 17-year-old girl and a 24-year-old man were shot while standing in front of a house in the 6800 block of South Wabash Avenue.

The girl was shot in the chest and back and was in fair condition at John H. Stroger Jr. Hospital, police said. The man was shot in the chest and grazed in the arm and was at the same hospital in fair condition.

In the Englewood neighborhood around 10:20 p.m., a man, age 42, was shot in the leg in the 6400 block of South Morgan Street. Police said his condition was stabilized at Adviocate Christ Medical Center in Oak Lawn.

Posted by: Fred || 06/21/2013 14:40 || Comments || Link || E-Mail|| [6461 views] Top|| File under:
N.Z. Burglar Turns Himself in after Finding Corpse
[An Nahar] A terrified New Zealand burglar handed himself in after breaking into a darkened house and bumping into a hanging corpse, waking neighbors with his blood-curdling screams, police said Thursday.

The would-be thief was incarcerated
I ain't sayin' nuttin' widdout me mout'piece!
when he called police in the early hours of Wednesday to report his gruesome encounter in the North Island town of Hamilton, the New Zealand Herald reported.

Inspector Greg Nicholls said it was the most unusual case he had encountered in his 28-year police career, and he believed it would prompt the burglar to mend his ways.

"I'm hopeful that this might be a career-changing moment for that burglar," he told the newspaper.

"I dare say for the burglar, if we remove the criminality of what he was doing, it would be really shocking. Can you imagine what that would be like in the dark?"

Nicholls said the death of the man found hanging in the house would be investigated by a coroner.
Posted by: Fred || 06/21/2013 00:00 || Comments || Link || E-Mail|| [6461 views] Top|| File under:
Africa North
Egypt Values Mubarak Family Fortune at $1.2 Billion
[An Nahar] Authorities in Egypt have valued the wealth of former dictator Hosni Mubarak


...The former President-for-Life of Egypt, dumped by popular demand in early 2011...


, his wife and their two sons at nine billion Egyptian pounds ($1.2 billion, 900 million euros), the state prosecutor said Thursday.

It is the first time that an official source has given a figure for the Mubaraks' wealth, the subject of speculation since a popular uprising in February 2011 toppled the regime.

"Reports from the Administrative Surveillance Authority, the Illicit Gains Authority and the Central Accounts Authority (three bodies responsible for monitoring public institutions) proved" the family had nine billion Egyptian pounds, said Mahmud al-Hefnawy, a representative of the state prosecutor.

The personal wealth of the wives of Alaa and Gamal Mubara, Heidi Rassekh and Khadiga al-Gamal, was also included in the figure.

The sum is made up of the "value of their assets in cash and in shares in companies in Egypt", Hefnawy said in comments published by the official MENA news agency.

Cash represents three billion Egyptian pounds of the total and shares five billion Egyptian pounds.

The family's property also accounts for one billion Egyptian pounds of the total, Hefnawy said, without giving further details, particularly on property overseas.

Posted by: Fred || 06/21/2013 00:00 || Comments || Link || E-Mail|| [6460 views] Top|| File under: Arab Spring
Egypt Court Orders Release of ex-PM
[An Nahar] An Egyptian court on Thursday ordered the release of former prime minister Ahmed Nazif who has been enjugged
Youse'll never take me alive coppers!... [BANG!]... Ow!... I quit!
for more than two years on fraud charges, media reported.

The Giza Criminal Court ordered Nazif's release "so long as he is not being detained on other charges," it said in a statement quoted by the official MENA news agency.

In September 2012, the former premier was sentenced to three years in prison and ordered to pay a fine of nearly nine million Egyptian pounds (around $1.28 million).

He appealed the sentence and a court granted him a retrial, for which a date has yet to be set.

Nazif's release comes because the limit on his preventative detention has run out.

Judicial sources say Nazif will likely be released from prison until the retrial.

Appointed prime minister in 2004, Nazif left his post on January 29, 2011, just four days after the start of the popular revolt that toppled president Hosni Mubarak


...The former President-for-Life of Egypt, dumped by popular demand in early 2011...


Close to business circles and a key architect of Egypt's economic liberalization, he was remanded

in jug

in April 2011.

Two months later authorities charged him with appropriating state property and embezzling public funds.
Posted by: Fred || 06/21/2013 00:00 || Comments || Link || E-Mail|| [6459 views] Top|| File under: Arab Spring
Africa Subsaharan
Sierra Leonean Refugees Given Liberian Citizenship
[An Nahar] Liberia granted 300 Sierra Leonean refugees citizenship on Thursday at a ceremony to mark World Refugee Day.

Around 100,000 people fled Sierra Leone to neighboring Liberia in 1991 when rebels from the Revolutionary United Front attempted to overthrow the government of Joseph Momoh, starting an 11-year civil war that left 50,000 dead.

Most returned but around 4,000 remained, with 1,500 opting to apply for naturalization in 2010, more than a decade after the end of the conflict.

"You have to remain law-abiding and productive citizens of the republic of Liberia," senior judge Jeeplah Tiklo Konton reminded the country's newest citizens while stamping their papers at Monrovia City Hall.

Weatonia Dixon Barnes, of the Liberia Refugee Repatriation Resettlement Commission, said the granting of citizenship to the 300 marked a milestone.

Posted by: Fred || 06/21/2013 00:00 || Comments || Link || E-Mail|| [6461 views] Top|| File under:
India-Pakistan
Funds embezzlement Bail denied to NGO official
[Dawn] The Supreme Court on Wednesday dismissed the bail plea of the Small Scale Enterprise Promotion's project director jugged
Drop the rod and step away witcher hands up!
by National Accountability Bureau for corruption.

Justice Nasirul Mulk and Justice Sarmad Jalal Usmani of the Supreme Court, Beautiful Downtown Peshawar


...capital of Khyber Pakhtunkhwa (formerly known as the North-West Frontier Province), administrative and economic hub for the Federally Administered Tribal Areas of Pakistan. Peshawar is situated near the eastern end of the Khyber Pass, convenient to the Pak-Afghan border. Peshawar has evolved into one of Pakistan's most ethnically and linguistically diverse cities, which means lots of gunfire.


registry ruled that petitioner Fasihuz Zaman, of Swiss-funded nongovernmental organization, was not entitled to the concession of bail.

They, however, directed NAB to conclude the trial in two months, observing that if that didn't happen, the petitioner could again move the court for bail.

The petitioner is charged by NAB with embezzling around Rs27.56 million of the project.

NAB deputy prosecutor general Jamil Khan told the court that the trial of the petitioner was in progress.

He said NAB had been trying to locate some witnesses to record their evidence and conclude the trial.

Mr Jamil said NAB was not to blame for delayed trial as the petitioner's lawyer had been busy in lengthy cross-examination of prosecution witnesses, including the investigation officer, and that had been causing the delay.

He said the petitioner was also not entitled to bail on merit as he had remained absconder for almost nine years. He feared that if the petitioner was granted bail, he would again go into hiding.

The petitioner's lawyer said his client had been behind bars since Nov 23, 2011. He said the high court had twice given time to the accountability court for the conclusion of the trial but that could not be implemented.

The lawyer said the high court had ordered the completion of the trial within three months but when the order was not complied with, the court gave eight more days for the purpose.

Last month, the high court had dismissed bail plea of the petitioner.

In 2002, the accountability court had declared the accused a proclaimed offender after he had failed to turn up despite issuance of warrants for his arrest and several notices to him.

In the instant case, NAB had begun inquiry at the request of the Swiss government after the media reported the alleged corruption and sexual harassment in the NGO.

Project coordinator of NGO Abdul Manan was arrested on Nov 12, 2002 and after his application for plea bargain was accepted he was set free on payment of Rs600,000.

The said project was initiated within the framework of Agreement on Technical and Scientific Cooperation between the Swiss and Pak governments.

The development cooperation programme was formed initially for three years (1995-97). It was later extended twice to 2000 with an aim to improve technical skills of construction-related small-scale industries, silk weaving industry, cottage textile industry etc.
Posted by: Fred || 06/21/2013 00:00 || Comments || Link || E-Mail|| [6458 views] Top|| File under: Govt of Pakistan
It takes six months to set up measles isolation ward at DHQ Hospital
[Dawn]All it took to set up an isolation ward at the District Headquarters (DHQ) Hospital for measles patients was a visit by District Coordination Officer (DCO) Rashid Mehmood Langrial the other day to the three government-run hospitals in the city.

Over 700 measles patients were treated at the three hospitals during the last six months, majority of whom visited District Headquarters Hospital.

Since the DHQ Hospital did not have an isolation ward, it referred patients to Holy Family Hospital (HFH) and

Benazir Bhutto

Hospital (BBH).

During his visit to DHQ Hospital on Tuesday evening, Mr Langrial found no separate ward for measles patients.

He immediately brought the situation to the notice of the Punjab health secretary and Rawalpindi Medical College Principal Dr Mohammad Umer.

On Wednesday, on the directives of the health secretary, the RMC principal called a meeting of the three government hospitals' medical superintendents and got down to prepare a plan to deal with measles patients.

The Rawalpindi Medical College principal is the chief executive officer of the three allied hospitals which fall under the administrative control of the RMC.

During the meeting, Dr Umer was informed by the officials that "due to lack of interest on the part of the district health department, vaccine for measles had not been administered to children during the last few years. As a result, the number of measles cases increased".

Due to low coverage, measles spread and also affected children who had been administered anti-measles vaccine. "The quality of the vaccine is also questionable," they added.

To deal with the situation, the meeting decided to start anti-measles vaccination in HFH, BBH and DHQ Hospital from 8am to 8pm daily where all children below the age of 14 years would be vaccinated.

The meeting further said the isolation ward at DHQ Hospital would be established on emergency basis but critical cases would be referred to HFH and BBH.

The number of beds at BBH Measles Isolation Ward will be increased from six to 10 and medicines provided free of cost.

The RMC principal directed the medical superintendents of the three hospitals to make necessary arrangements for vaccination and other drugs to deal with measles patients on emergency basis.

He said wards would be established at those places where entry of measles patients would be separate from other children and patients. The doctors have been asked to pay special attention to patients with measles.

Later talking to Dawn, DHQ Hospital Medical Superintendent Dr Suhail Ejaz confirmed that a 10-bed ward had been set up at the hospital's emergency department following the meeting.
Posted by: Fred || 06/21/2013 00:00 || Comments || Link || E-Mail|| [6462 views] Top|| File under:
Israel-Palestine-Jordan
Jordan Teens Think 'Honor Killings' Justified
[An Nahar] Belief that so-called honor killings are justified is still common among Jordanian teenagers, a Cambridge University study revealed on Thursday.

The study by researchers from the university's Institute of Criminology found that almost half of boys and one in five girls interviewed in the capital, Amman, believe that killing a daughter, sister or wife who has "dishonored" or shamed the family is justified.

"Researchers surveyed over 850 students, and found that attitudes in support of honor killing are far more likely in adolescent boys with low education backgrounds," a statement said, adding that the research is published in the criminology journal Aggressive Behavior.

"Importantly, the study found that these disturbing attitudes were not connected to religious beliefs."

Between 15 and 20 women die in so-called "honor" murders each year in the Arab kingdom, despite government efforts to curb such crimes.

The main factors behind these crimes "include patriarchal and traditional worldviews, emphasis placed on female virtue and a more general belief that violence against others is morally justified," according to the study.

"We noted substantial minorities of girls, well-educated and even irreligious teenagers who consider honor killing morally right, suggesting a persisting society-wide support for the tradition," said Professor Manuel Eisner, who led the study with graduate student Lana Ghuneim.

In all, 33.4 percent of all respondents either "agreed" or "strongly agreed" with situations depicting honor killings.

"Boys were more than twice as likely to support honor killings: 46.1 percent of boys and 22.1 percent of girls agreed with at least two honor killing situations in the questionnaire."

Sixty-one percent of teenagers from the lowest level of educational background showed supportive attitudes towards "honor killing", as opposed to only 21.1 percent where at least one family member has a university degree, said the study.

Posted by: Fred || 06/21/2013 00:00 || Comments || Link || E-Mail|| [6458 views] Top|| File under:
National Service In Arab Sector Up 76% Over Past Year
[Jpost] A ceremony was held on Tuesday at the Haifa Cinematheque to recognize the record-high 3,000 Arabs volunteering in the national service program this year.

This represents an increase of 76 percent over last year, when 1,700 participated.

Economy and Trade Minister Naftali Bennett, who is in charge of national service, attended the event and spoke against the incitement by Israeli Arab leaders against those who participate in the program.

"There are those that do not like it, who want separation and do not want to see Arabs and Jews living together in coexistence," he said.

Sar-Shalom Gerbi, director of the Civil and National Service Administration, also attended the event. "We will take all legal measures and deal with incitement in the Arab sector," he said.

Gerbi told The Jerusalem Post that Arab volunteers have asked for help dealing with the threats they receive from members of their community. He mentioned that MK Jamal Zahalka (Balad), for example, called Arab volunteers traitors last year.

"There is no good argument to explain why this [service] is not good," said Gerbi.

He said that he has written and called upon Israeli Arab leaders to come to meetings and talk with him about cooperating, but that he never received an answer.

Ninety percent of Arab volunteers serve in the Arab sector, in schools, daycare centers and programs against drugs and violence.

According to Gerbi, 85% of participants either study or enter the workforce after their service.

But many endure intimidation and attacks because of their sacrifice.

Gerbi mentioned one young woman who had the windows of her home broken as a result of her service. Gerbi says that while Arab

politicians

are very strongly against Arab participation in national service, "most of the population is very much for it."

Out of a total 16,000 national service volunteers, 19% are members of minority groups. The make-up of the minority volunteers is Christian Arab 17%, Druse 21%, and Beduin

Moslem

s 51%.
Posted by: trailing wife || 06/21/2013 00:00 || Comments || Link || E-Mail|| [6459 views] Top|| File under:
Who's in the News
31
[untagged]
4
Arab Spring
3
Govt of Pakistan
3
Govt of Syria
2
Hezbollah
2
TTP
2
al-Shabaab
2
Govt of Iran
2
Hamas
2
Taliban
1
Palestinian Authority
1
PFLP
1
al-Qaeda
1
Thai Insurgency
1
Lashkar e-Jhangvi
Bookmark
E-Mail Me
The Classics
The O Club
Rantburg Store
The Bloids
The Never-ending Story
Thugburg
Gulf War I
The Way We Were
Bio
Merry-Go-Blog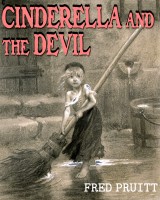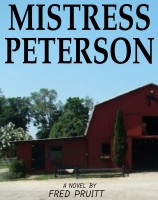 On Sale now!


A multi-volume chronology and reference guide set detailing three years of the Mexican Drug War between 2010 and 2012.

Rantburg.com and borderlandbeat.com correspondent and author Chris Covert presents his first non-fiction work detailing the drug and gang related violence in Mexico.

Chris gives us Mexican press dispatches of drug and gang war violence over three years, presented in a multi volume set intended to chronicle the death, violence and mayhem which has dominated Mexico for six years.
Click here for more information


Meet the Mods
In no particular order...


Steve White
Seafarious
Pappy
lotp
Scooter McGruder
john frum
tu3031
badanov
sherry
ryuge
GolfBravoUSMC
Bright Pebbles
trailing wife
Gloria
Fred
Besoeker
Glenmore
Frank G
3dc
Skidmark
Alaska Paul



Better than the average link...



Rantburg was assembled from recycled algorithms in the United States of America. No trees were destroyed in the production of this weblog. We did hurt some, though. Sorry.
3.236.212.116

Help keep the Burg running! Paypal: