Suspension of EVAW Law Not In The Best Interest of Afghanistan: Lawyers
[Tolo News] Several lawyers in northern Balkh province on Thursday urged the National Council to approve the Law on Elimination of Violence Against Women (EVAW). According to them, suspending the Law is not in the best interest of Afghanistan.

During a two-day Justice Conference organised by the United Nations


...a lucrative dumping ground for the relatives of dictators and party hacks...


in Mazar-e-Sharif, the participants said that by endorsing the EVAW Law there is a high possibility that violence against women will be reduced in the country.

"In my opinion by not approving the EVAW Law, the problems currently being faced by women will increase. It is essential that the Law is approved and violence against women is reduced in the country," Fazil Rahman Fazli, Head of the Parwan Appellate Court said.

"We urge the National Council to approve the Law as soon as possible," Head of Human Rights Commission for northern zone, Syed Mohammad Sami said.

The EVAW Law containing 22 articles has been sent to Lower House of the Afghan Parliament but it has not been approved until now. The delay in its approval has raised serious concerns among the civil societies and women rights activists.
Posted by: Fred || 06/21/2013 00:00 || Comments || Link || E-Mail|| [6460 views] Top|| File under:
Taliban Leadership Plans Attack On Afghan National Assembly
[Tolo News] The Lower House Lawmakers on Wednesday said that a group of 20

jacket wallah

s have decided to launch offensive attacks on Afghanistan National Assembly.

A document which was sent by the Lower House of the Afghan Parliament to media indicated that the Taliban has been instructed by its leader and Pakistain's ISI Generals to target Afghan National Assembly.

According to reports, the decision of launching an attack on the National Assembly was taken few days back at a meeting attended by Taliban's Leader Mullah Mohamad Omar and Pakistain's military generals in Quetta city.

Meanwhile,


...back at the Council of Boskone, Helmuth ordered the space pirate fleet to attack Zemblonia...


a number of Afghan Lawmakers have linked this attack plan to Taliban's newly opened political office in Qatar, saying that they never want peace and stability in Afghanistan.

According to the document, the group of suicide bombers is being led by Mullah Mansoor.

"Taliban Leader Mullah Omar
... a minor Pashtun commander in the war against the Soviets who made good as leader of the Taliban. As ruler of Afghanistan, he took the title Leader of the Faithful. The imposition of Pashtunkhwa on the nation institutionalized ignorance and brutality in a country already notable for its own fair share of ignorance and brutality...
along with Pak Taliban leaders and Generals of Pakistain's intelligence agency has decided to send a group of 20 suicide bombers and target Afghan National Assembly," member of Internal Security Committee of Parliament Shikiba Hashimi said.

Meanwhile,


...back at the barn, a little lightbulb figuratively appeared over Bossy's head...


Afghan Interior Ministry said that security forces have been alerted to thwart any offensive attack.

"Afghan Police is ready to prevent any

suicide kaboom

in the country. They will also prevent the attack on National Assembly," Afghan Interior Minister's Spokesman Sediq Sediqi said.

Additionally, some MPs stressed that they are not safe and there is an urgent need to take steps and ensure their safety.

Posted by: Fred || 06/21/2013 00:00 || Comments || Link || E-Mail|| [6474 views] Top|| File under: Taliban
Taliban Political Committee Chief Calls Attacks on Afghan Security Forces "Impermissible"
[Tolo News] On Sunday, the Taliban's Political Committee Chief, Motasim Agha Jan, said that his group's attacks on Afghan military and police forces were "impermissible" signaling a dramatic departure from their traditional stance in support of such tactics.

In an exclusive interview with TOLOnews, Agha Jan said that Afghan army and police forces are sympathetic to the plight of the Afghan people and should not be killed by the Taliban.

He added that the killing of civilians and Afghan security personnel in Taliban attacks is not a practice the group approves of.

"Taliban does not have enmity with the army and police forces or with Afghans because we [Afghans] are all brothers,

Mohammedan

s and from the same country," Agha Jan told TOLOnews.

The Taliban leader went further to assert that if Afghans do not work together for peace and stability, internal conflict would plague the country. "If Afghans don't put the interests of the country first, I think our enemies will push us away from the religious and defensive war we are in, and into an internal war against ourselves," Agha Jan said.

In the past, the Taliban has heralded the killing of

Afghan cops

as a great achievement. This marks the first time a senior figure of the group has publically stated that the killing of security forces is unwanted.

Posted by: Fred || 06/21/2013 00:00 || Comments || Link || E-Mail|| [6461 views] Top|| File under: Taliban
Africa Horn
Somalia's interior minister requests Jubaland elders to gather the opposing sides in the proposed Moghadisu meeting.
[Shabelle] Somalia's interior minister Mr. Abdikarin Hussein Guled has requested elders residing from the Juba regions and Gedo to gather the oppossing sides to the grand Mogadishu meeting hosted by the federal government of Somalia.

In a media conference, Mr. Guled called for the elders of the region to fascilitate a reconciliation process between rival communities residing from the region. the reconciliation process will be hosted by the federal government of Somalia added the internal security minister.

the two Juba regions is accupied by different Somali communities and disputes emerged between rival communities on who to govern the proposed state.

clashes occured between clan militia in the capital of the region recently.

the ministers words comes as the government is expected to announce the official date of the proposed meeting which is to be held in Mogadishu
Posted by: Fred || 06/21/2013 00:00 || Comments || Link || E-Mail|| [6459 views] Top|| File under:
Africa North
Muslim Brotherhood: Egyptian People Condemn Coup against Elected President
In a press statement, Dr. Abdul-Rahman Al-Barr, Dean of the Faculty of Theology at Al-Azhar University in Mansoura and a member of the Muslim Brotherhood's Guidance Bureau, said: "The principle of 'political opposition' is well-known and well-accepted in the history of Islam. However, a coup against a president who was elected by the people is reprehensible.

"Meanwhile, the opposition's use of weapons and thuggery must be dealt with and stopped by the competent State authorities. Use of arms to express an opinion or even to simply threaten others is totally unacceptable, since 'it is not permissible for a Muslim to frighten another Muslim' in any way at all, as the Prophet (peace be upon him) said."


Of course if your enemies are infidels then it's okay. And every enemy is an infidel...

Dr. Barr further pointed that, "Political opposition was known since the time of the Caliphs. Anyone who had something to say expressed his point of view by giving advice, offering insights, and seeking the fittest and the best solutions. Nobody, however, carried arms to bring down the regime or block roads."
Posted by: tipper || 06/21/2013 17:02 || Comments || Link || E-Mail|| [6470 views] Top|| File under:
Egypt Islamists Plan Mass Demo to 'Protect Revolution'
[An Nahar] Islamist parties have called a mass rally Friday as a show of force ahead of planned opposition protests calling for Islamist President Mohamed Morsi to go, highlighting Egypt's highly charged political divide.

The Freedom and Justice Party (FJP), the political arm of the powerful

Moslem Brüderbund

from which Morsi hails, and several other groups, have called for a "million-man march to protect the revolution" in Cairo's Nasr City neighborhood.

The groups met at the Brotherhood's headquarters on Wednesday to finalize arrangements for the rally, which calls for Islamists to close ranks and "face the counter-revolution", a Brotherhood statement said.

Friday's rally is a demonstration of power by the Islamists ahead of planned June 30 demonstrations to call for early presidential elections.

A campaign dubbed Tamarod (rebellion in Arabic) first called for the anti-Morsi rally to coincide with the first anniversary of his becoming president.

Posted by: Fred || 06/21/2013 00:00 || Comments || Link || E-Mail|| [6459 views] Top|| File under: Arab Spring
Algeria to unify fatwas
[MAGHAREBIA] Algeria is considering creating an official fatwa authority to adopt formal positions on issues that divide Islamic scholars.

"This body would be a specialised fiqh authority, like what we see in the Organisation of Islamic Co-operation, at al-Azhar or in scientific bodies in the holy land," Religious Affairs Minister Bouabdallah Ghlamallah said.

Last Thursday (June 13th), Ghlamallah headed up a meeting to issue a fatwa about the government's decision to exempt from interest small bank loans given to young people.

University professors, imams and economic experts attended the meeting, which came in the wake of differences among clerics who supported and opposed the loans.

The minister said he hoped to prepare a unified fatwa for young people and those who deal with banks that provide such loans.

The ministry's move came after salafist scholars in Algeria issued fiqh opinions that differed over the legitimacy of the decision.

Some imams issued fatwas permitting such loans as non riba-based loans, while others opposed them under the pretext that banks engage in riba-based practices. This is in addition to the insurance system used by banks.

This issue was just one of many that caused differences between imams and clerics.

Another dispute revolved around women taking off their niqabs before having biometric passports issued. At the time, the minister supported the decision, while salafist clerics opposed it.

Differences continued over family law and women's right to marry without the presence of a legal guardian.

Meanwhile, the religious affairs ministry launched a campaign to restore the legacy of Algerian scholars as a means to combat intolerance, extremism and fatwa chaos.

"Reviving the heritage of Algerian scholars will be like a bulwark stopping us from falling in the sedition of extremism and intolerance and will spare society the consumption of wrong fatwas that don't suit our profound Islamic roots and the features of our Maliki School," Glamallah said.

"Fatwas by Mashreq scholars and other sects can't solve our problems and may lead us astray," he added.

The minister called on Algerians to trust the fatwas of Algerian imams and beware of fatwas coming from scholars and imams abroad. He said that it was in the interest of Algerians to be careful and cautious about fatwas issued overseas because they may be beyond Islamic Sharia and unsuitable for the country's interests.

"Some satellite channels broadcast commercial fatwa programmes whose only concern is to promote goods and profitable ads taking advantage of their religious activities and correct Sharia rules," commented Dr Belmehdi Youcef, director of Qur'anic education in religious affairs ministry.

He added that "satellite channels can be a constructive mechanism for unifying Muslims, serving their causes and solving their doctrinal problems, but at the same time, they can be destructive tools that fuel sectarianism and confuse religious knowledge".

The speaker called for "consolidating fatwa authorities in the country and for improving their scientific levels to fill the vacuum, respond to citizens' concerns and help them avoid resorting to foreign sources. Algerian muftis are aware of new issues and developments in Algeria and are, therefore, qualified to respond to them easily and objectively".

For his part, League of Sahel Ulema Secretary-General Youcef Mechri said that failure to understand true Islam was one reason for the emergence of extremism and terrorism in the region.

"Islam has nothing to do with extremism and terrorism and anything related to violence," Sheikh Mechri said in a speech at an international seminar held by Sahel countries' civil society in solidarity with the Malian people.

"Terrorist groups in the Sahel that claim to be defending Islam depend on the logic of violence and aggression on others," he added.
Posted by: Fred || 06/21/2013 00:00 || Comments || Link || E-Mail|| [6458 views] Top|| File under:
Qadaffy family flees to Oman
[MAGHAREBIA] Two of Moamer Qadaffy's children have relocated to Oman, breaching a UN-imposed travel ban, AFP reported on Wednesday (Junes 19th).

Qadaffy's son Mohamed and his daughter Aicha reportedly left Algeria together with other relatives. They had been in exile in Algeria since 2011.

The United Nations


...a lucrative dumping ground for the relatives of dictators and party hacks...


and Interpol are expected to conclude an agreement on joint actions for the search of UN-sanctioned persons on the run.
Posted by: Fred || 06/21/2013 00:00 || Comments || Link || E-Mail|| [6459 views] Top|| File under: Arab Spring
Arabia
Saudi to deport supporters of Hezbollah
[Washington Post] In the latest sign of the fissures growing in the Arab world over the Syrian civil war, Soddy Arabia


...a kingdom taking up the bulk of the Arabian peninsula. Its primary economic activity involves exporting oil and soaking Islamic rubes on the annual hajj pilgrimage. The country supports a large number of princes in whatcha might call princely splendor. When the oil runs out the rest of the world is going to kick sand in the Soddy national face...


's ambassador to Beirut has announced that the kingdom plans to deport Lebanese who supported Hezbollah, one of Damascus' key allies.

The warning comes as the Lebanese Shiite

krazed killer

group takes an increasingly prominent role in the Syrian war, fighting alongside
Hereditary President-for-Life Bashir Pencilneck al-Assad


Supressor of the Damascenes...


's troops in a key battle earlier this month. Saudi Arabia is a strong backer of the mostly-Sunni Syrian opposition trying to remove Assad from power. Assad belongs to the minority Alawite sect, an offshoot of Shiite Islam.

It follows the decision earlier this month by the Gulf Cooperation Council -- which includes Saudi Arabia, Kuwait, Bahrain, Qatar, Oman and the United Arab Emirates -- to crack down on Hezbollah members in the Gulf and limit their "financial and business transactions."

Hezbollah says it has no businesses in the Gulf nations. However,


if you can't say something nice about a person some juicy gossip will go well...


there are more than half a million Lebanese working in the Gulf Arab nations, including tens of thousands in Saudi Arabia, some of whom have been living in the kingdom for decades. Many of those Lebanese are Shiites.

Saudi Arabia will deport "those who financially support this party," Ambassador Ali Awad Assiri told

Leb

's Future TV late Wednesday. He did not elaborate on whether other actions could be also considered support for Hezbollah.
Posted by: Fred || 06/21/2013 00:00 || Comments || Link || E-Mail|| [6464 views] Top|| File under: Hezbollah
Home Front: WoT
Something noticed in current CSPAN NSA Hearing - a Meta-data hack
While explaining how they did meta-data connection maps based on phone connections and internet ones a I noticed a major nit that could have negative impacts on all of us.

They make connect-the-dot meta-maps of incoming and outgoing calls email and such. But, I have been perplexed by over a decade by the number of phone calls where the caller hangs up the instant you answer. This implies that terror/spy types could have machines making lots of calls just to create noise in the meta-maps made of them, hiding their communications in the noise.
On the obverse side of this those of us who get a call become "people under suspicion". For me becoming "under suspicion" due to spam calls is chilling. Taking it further if the folks are AQ one could expect them add folks like Rantburgers to their spam call list just to put them under a pall.

The question nobody posed to the NSA guy was are unanswered calls in the meta-maps? This could put you under suspicion even if you screen all calls with CallerID.

Then the email issue. How much of that SPAM email is spys and terrorist generating digital noise and putting us under suspicion?


Posted by: 3dc || 06/21/2013 16:13 || Comments || Link || E-Mail|| [6472 views] Top|| File under:
India-Pakistan
Nisar orders removal of civil armed forces from VIP duty
[Dawn] Federal Interior Minster Chaudhry Nisar Ali Khan, exempting the Pakistain's President, Prime Minister and Chief Justice, ordered the removal of all civil armed forces personnel deputed for VIP security and prohibited the issuance of arms licenses across the country, DawnNews reported.

Addressing a

presser

in Islamabad Chaudhry Nisar said that recommendations were sought within two days from all institutions over the formation of a national security policy whereas certain immediate measures would also be taken in this regards.

He recalled all civil armed forces personnel posted at VIP security duty except for personnel deputed for the security of the Chief Justice of Pakistain, president and prime Minister.

The federal interior minister said that the civil armed forces were no body's personal guards and that the institution would be utilised for its genuine purpose.

The Pakistain

Mohammedan

League - Nawaz (PML-N) leader further said that the issuance of all arms licenses was prohibited adding that the license issued during the past five years would also be scrutinised.

Moreover he said that a task force would be formed for coordination between security and intelligence agencies and another task force would be constituted to address the issue of missing persons whereas all relevant persons would be included in the task forces.

The federal interior minister also announced steps for the improvement if the federal capital city which included removal of encroachments, removal of persons deputed for more than three years in the Capital Development Authority (CDA), cleaning of roads, improvement of transport services among others.

Posted by: Fred || 06/21/2013 00:00 || Comments || Link || E-Mail|| [6458 views] Top|| File under: Govt of Pakistan
Pakistan, Afghanistan trade accusations at UN over extremist havens
[Dawn] UNITED NATIONS: Afghanistan and Pakistain traded accusations in the UN Security Council on Thursday over the whereabouts of

hard boyz

on their

mostly non-existent border

as the United Nations


...a lucrative dumping ground for the relatives of dictators and party hacks...


described increased tensions between the neighbors as "unfortunate and dangerous."

Afghanistan's UN envoy, Zahir Tanin, told a council debate on the situation in Afghanistan that "terrorist sanctuaries continue to exist on Pakistain's soil and some elements continue to use terrorism as an instrument of foreign policy."

Pakistain's UN ambassador, Masood Khan, said "

faceless myrmidons

operate on both sides of the

mostly non-existent border

" and that many attacks against Pakistain were planned on Afghan soil. He said aggressive policing and border surveillance were needed.

"We must not allow

faceless myrmidons

to manipulate and divide the people of Afghanistan and Pakistain," Khan told the council.

He told

Rooters

in an interview afterward that Tanin had been "ill-advised" to raise the border issues at the Security Council as Kabul and Islamabad were already talking through other channels. Khan blamed

Afghanistan's Caped President

Hamid Maybe I'll join the Taliban Karzai
... A former Baltimore restaurateur, now 12th and current President of Afghanistan, displacing the legitimate president Rabbani in December 2004. He was installed as the dominant political figure after the removal of the Taliban regime in late 2001 in a vain attempt to put a Pashtun face on the successor state to the Taliban. After the 2004 presidential election, he was declared president regardless of what the actual vote count was. He won a second, even more dubious, five-year-term after the 2009 presidential election. His grip on reality has been slipping steadily since around 2007, probably from heavy drug use...
for stoking tensions.

"When President Karzai meets our leadership he's most gracious, engaging, he's a statesman, but when he talks to the media he says things which inflame sentiment and that's most unhelpful and destabilising," Khan said. "We have given very restrained responses."

Pakistain's military played a key role in convincing Afghan Taliban leaders to hold talks with the United States, US and Pak officials said, although Afghan anger at fanfare over the opening of the Taliban's Qatar office this week has since delayed preliminary discussions.

"We were talking to multiple interlocutors behind the scenes and we have been asking them to participate in these talks, (telling them) that we think the war should come to an end," Khan told

Rooters

.

Posted by: Fred || 06/21/2013 00:00 || Comments || Link || E-Mail|| [6458 views] Top|| File under: Govt of Pakistan
TTP accepts responsibility for Peshawar convoy attack
[Dawn] The proscribed Tehrik-e-Taliban Pakistain (TTP)

Death Eater

organization

claimed the credit

on Thursday for the attack on a military convoy on Wednesday in Beautiful Downtown Peshawar


...capital of Khyber Pakhtunkhwa (formerly known as the North-West Frontier Province), administrative and economic hub for the Federally Administered Tribal Areas of Pakistan. Peshawar is situated near the eastern end of the Khyber Pass, convenient to the Pak-Afghan border. Peshawar has evolved into one of Pakistan's most ethnically and linguistically diverse cities, which means lots of gunfire.


in which at least six military personnel had died.

Speaking to Dawn.com from some holy man's guesthouse an undisclosed location TTP spokesperson Ehsanullah Ehsan said that security convoy was attacked in retaliation to the killing of its

big shot

Waliur Rehman in a US drone strike on May 29. Ehsan claimed 'around 80 per cent of intelligence and ground information was being provided by Pak authorities to facilitate drone attacks and it is for this reason they will continue targeting security'.

Responding to a question about holding talks with the ruling Pakistain

Musselmen

League - Nawaz (PML-N) and Pakistain Tehrik-e-Insaaf (PTI), Ehsan said his organization was still assessing the stance of the newly elected government.

The

front man

, however, denied any involvement of the

Death Eater

organization in the two attacks in Kyber-Pakhtunkhwa which had also claimed the lives of two PTI provincial

politician

s, Imran Mohmand and Farid Khan.

Posted by: Fred || 06/21/2013 00:00 || Comments || Link || E-Mail|| [6458 views] Top|| File under: TTP
Israel-Palestine-Jordan
Palestinian Authority PM Hamdallah Resigns
[Jpost] PA source: Abbas wants a yes-man with no powers; Dahlan predicts any new PM will also fail if Abbas refuses to share powers.

Less than a month after he was sworn in, Paleostinian Authority Prime Minister Rami Hamdallah on Thursday abruptly submitted his resignation to President the ineffectual Mahmoud Abbas


... a graduate of the prestigious unaccredited Patrice Lumumba University in Moscow with a doctorate in Holocaust Denial...


PA officials in Ramallah said Abbas would decide in the coming hours whether to accept the resignation.

Hamdallah, who until recently was president of An- Najah University in Nablus, offered his resignation even though Paleostinians were still publishing advertisements in the media congratulating him and his new ministers.

A source close to Hamdallah said he submitted his letter of resignation to Hussein al- A'raj, director of the PA president's bureau.

The source attributed the move to a power struggle between Hamdallah and his two deputies -- Muhammad Mustafa and Ziad Abu Amr -- who were appointed by Abbas.

"The prime minister feels that his deputies have been encroaching on his powers," the source said.

After submitting his resignation Hamdallah left his office in Ramallah alone and drove in his private car to his home in the village of Anabta, east of Tulkarm.

A senior PA official told the Bethlehem-based Ma'an News Agency that Hamdallah had not clashed with Abbas. The real dispute was between Hamdallah and his two deputies, the official said.

On Thursday evening, senior PA officials headed from Ramallah to Hamdallah's home to persuade him to withdraw his resignation.

Another PA source said that Hamdallah, whom Abbas appointed on June 2, quickly found himself in the same situation as his predecessor Salam Fayyad


...Fayyad's political agenda holds that neither violence nor peaceful negotiations have brought the Paleostinians any closer to an independent state. The alternative to both, violent negotiations, doesn't seem to be working too well, either...


"Hamdallah discovered that the Paleostinian Authority president wants him to serve as a yes-man with no powers," the source explained. "Abbas wanted a prime minister who would play no role and only carry out orders from the president's office."

Abbas's decision to appoint two deputy prime ministers with expanded powers to the new government was the first sign of the PA president's intention to curtail the powers of Hamdallah.

Some Paleostinians pointed out that the real prime minister was Deputy Prime Minister for Economic Affairs Muhammad Mustafa, who also serves as the director of the PLO's Paleostine Investment Fund.

Mustafa was initially reported to be Abbas's favored candidate to replace Fayyad. It remains unclear why Abbas finally preferred Hamdallah over Mustafa.

"Hamdallah quit because he was lacking any authority," said Paleostinian political analyst Hani al-Masri. "He discovered that he was just another employee with the rank of prime minister. He had two deputies who were in charge of the political and economic portfolios."

Masri said the swift resignation was an indication of the deep crisis plaguing the PA's political system.

Muhammad Dahlan, a member of the Paleostinian Legislative Council and a former PA security commander, said he was not surprised by Hamdallah's decision to resign.

Dahlan, often described as an arch-enemy of Abbas, said the resignation showed that the PA leadership in Ramallah was determined to "reproduce the same mistakes."

Dahlan predicted that any new prime minister would also fail as long as Abbas refused to share powers with anyone.
Posted by: trailing wife || 06/21/2013 00:00 || Comments || Link || E-Mail|| [6462 views] Top|| File under: Palestinian Authority
Hamas: Syria Conflict Impacting Iranian Financial Aid
[Jpost]

Gazoo

's support of rebels hurting relations with Tehran, resulting in loss of financial aid from both Iran and Syria, Hamas official says.



Hamas, always the voice of sweet reason

's deteriorating relations with Iran and Syria have impacted financial aid to the Islamist movement, Ghazi Hamad, a senior Hamas official in the

Gazoo

Strip, was quoted on Wednesday as saying.

Noting that Syria had supported Hamas financially and politically, Hamad said that his movement's support for the Syrian "revolution" has resulted in the loss of financial aid from both Damascus and Tehran.

Hamad insisted that no country had ever dictated to Hamas a certain position or policy in return for financial aid.

"Hamas won't allow any country to intervene in internal Paleostinian affairs, even if they provide us with money and weapons" he added.

Referring to reports about growing tensions between Hamas and Egypt, Hamad claimed that under the present regime in Egypt there is "political openness" between the two sides. In contrast, he pointed out, the former regime of Hosni Mubarak


...The former President-for-Life of Egypt, dumped by popular demand in early 2011...


maintained only security relations with Hamas.

Hamad also denied allegations that Hamas was meddling in the internal affairs of Egypt.

Earlier this week, hundreds of Egyptians demonstrated in Cairo against the visit of Hamas leaders Khaled Mashaal and Ismail Haniyeh


...became Prime Minister after the legislative elections of 2006 which Hamas won. President Mahmoud Abbas dismissed Haniyeh from office on 14 June 2007 at the height of the Fatah-Hamas festivities, but Haniyeh did not acknowledge the decree and continues as the PM of Gazoo while Abbas maintains a separate PM in the West Bank...


The demonstrators accused Hamas of being behind a series of terror attacks against Egyptian security forces -- especially in the Sinai Peninsula -- over the past two years.

Hamad said that Hamas has ties with all parties in Egypt, but did not elaborate.

He said that there has never been any evidence to support the charges against Hamas.

In Ramallah, the Fatah Central Committee on Wednesday called on Hamas to stop involving Paleostinians in others' conflicts -- a reference to allegations about Hamas's alleged responsibility for terror attacks in Egypt.

"Hamas should stop meddling in the internal affairs of Arab countries and focus its efforts on reorganizing the Paleostinian home and achieving national unity," the committee said in a statement.
Posted by: trailing wife || 06/21/2013 00:00 || Comments || Link || E-Mail|| [6461 views] Top|| File under: Hamas
Hamas: Gaza 'Collaborator' Sentenced to Death
[An Nahar] A Paleostinian found guilty of "collaborating" with Israel has been sentenced to death by a military court in the

Gazoo

Strip, the interior ministry of

Hamas, always the voice of sweet reason,

, which controls the territory, said on Thursday.

The defendant, identified only by his initials KC, was "condemned to capital punishment by hanging for collaborating with the Zionist occupier," ministry

front man

Islam Shahwan announced on Facebook.

It was the fifth death sentence handed down by the Hamas authorities in

Gazoo

since the beginning of the year.

Authorities of the Islamist movement, which took power in

Gazoo

in 2007, carried out their first executions in April 2010 when they hanged two men convicted of collaborating with Israel.

Under Paleostinian law, those convicted of collaborating, murder or drug trafficking face the death penalty.
Posted by: Fred || 06/21/2013 00:00 || Comments || Link || E-Mail|| [6460 views] Top|| File under: Hamas
Southeast Asia
Philippines seeks talks with MILF next month
The Philippine government said on Friday it wanted to resume talks with Muslim militants early next month to kickstart negotiations for a peace settlement that seem to have stalled recently.

The chief government negotiator, Miriam Ferrer, and her Moro Islamic Liberation Front (MILF) counterpart Mohagher Iqbal agreed during a brief meeting in Norway early this week to resume formal talks in early July.

Senen Bacani, a government official, said the next meeting should help the government achieve its goal to reach agreement on the detailed terms of a peace settlement this year. He said, "I am very hopeful that we will finish this comprehensive agreement in a month or two."

However MILF vice chairman Ghazali Jaafar was not as optimistic, saying the militant group's leadership had yet to approve the government proposal for a fresh round of formal talks. He said, "Those (talks in July) is what we have been hearing very recently but we have not yet officially received such a proposal."
Posted by: ryuge || 06/21/2013 03:16 || Comments || Link || E-Mail|| [6465 views] Top|| File under: PFLP
Myanmar court convicts 2 Muslims over violence
[ISLANDPACKET] A court in Myanmar has found two

Musselmen

women guilty of sparking a recent outbreak of sectarian violence, one of them by bumping into a Buddhist novice monk.

Myint Thein of the pro-government National Unity Party, who attended their trial, said Wednesday the two women in the central township of Okkan were convicted of "insulting religion." Both were sentenced to two years in prison with hard labor. A police officer in Okkan, who did not want to be named because he is not authorized to speak to the media, confirmed the sentences.

The verdicts may be seen as offering support for contentions by human rights
...not to be confused with individual rights, mind you...
groups that Myanmar's court system is biased in favor of the Buddhist majority. Although the vast majority of victims of the violence in the past year have been

Musselmen

s, most of those convicted of serious offenses in connection with the unrest have been

Musselmen

s.

Sectarian violence began in western Rakhine state last year, when hundreds died in

festivities

between Buddhists and

Musselmen

s that drove about 140,000 people, mostly

Musselmen

s, from their homes. The violence had seemed confined to that region, but in late March, Buddhist-led violence - fueled by the killing of a monk after a Buddhist mob burned down several

Musselmen

-owned shops - swept the town of Meikthila in central Myanmar, killing at least 43 people.
Posted by: Fred || 06/21/2013 00:00 || Comments || Link || E-Mail|| [6459 views] Top|| File under:
Syria-Lebanon-Iran
300 Western Converts to Islam Captured Fighting in Syria
Experts worry that there will now be a shortage of converts to Islam to do important work like beheading British soldiers in London and writing books about their time working as guards at Gitmo before they saw the dark.

Damascus, 18 June (AKI) – Damascus, 18 June (AKI) – Several hundred westerners including Italians have been captured fighting alongside rebels seeking to overthrow president Bashar al-Assad, government sources told Adnkronos on Tuesday.

"We are holding 300 westerners, of whom six or seven are Italian, according to the information I have. They are all converts to Islam," the source said.

Converts to Islam are particularly dangerous because they are eager to prove their loyalty and have nothing but Islam in their life anymore.

One of the good things about the Syrian Civil War is that it is diverting the sort of people who would otherwise be killing Westerners.
Posted by: tipper || 06/21/2013 16:58 || Comments || Link || E-Mail|| [6467 views] Top|| File under:
Report: Iran's Rohani tied to AMIA 1994 bombing
[Jpost] Indictment by Argentine government investigating bombing says Iranian president connected to decision to launch attack.



Iran's diminutive President

-elect Hassan Rohani was on the special Iranian government committee that plotted the 1994 bombing of a Jewish community center in Buenos Aires, The Washington Free Beacon reported, citing an indictment by the Argentine government prosecutor investigating the case.

According to a 2006 indictment, the decision to launch the attack in Argentina was made within a special operations committee connected to the powerful Supreme National Security Council in August 1993.

According to the report, former Iranian intelligence official Abolghasem Mesbahi testified in 2006 that Rohani was a member of the special committee, as he was then serving as secretary of the council.

"With regard to the committee's role in the decision to carry out the AMIA attack, Moghadam stated that this decision was made under the direction of Ali Khamenei, and that the other members of the committee were [then-Iranian president Ali Akbar Hashemi] Rafsanjani, Mir Hejazi, Rohani, Velayati and Fallahijan," the Free Beacon quoted the indictment as saying.

According to the indictment, Supreme Leader Ali Khamenei led the special committee, and Khamenei and Rafsanjani made the ultimate decision to go ahead with the attack.

Argentina has accused the Iranian government of directing the bombing, which killed 85 and injured 300, and the

Leb

-based terror group Hezbollah of carrying it out. No arrests have been made in the case.

Six Iranians have been on Interpol 's most wanted list since 2007 in connection with the bombing, including the current defense minister, Gen. Ahmed Vahidi.

The report offers an intriguing window into the past thinking of Rohani, widely seen as a moderate or pragmatic conservative, whose surprise victory in weekend elections to succeed President Mahmoud Short Round Ahmadinejad was perceived by the United States and other Western powers as positive - at least at first glance.
Posted by: trailing wife || 06/21/2013 00:00 || Comments || Link || E-Mail|| [6458 views] Top|| File under: Govt of Iran
President Sends Memo on Syria Violations to Arab League
[An Nahar] President Michel Suleiman


...before assuming office as President, he held the position of commander of the Leb Armed Forces. That was after the previous commander, the loathesome Emile Lahoud, took office as president in November of 1998. Likely the next president of Leb will be whoever's commander of the armed forces, too...


handed the Arab League


...an organization of Arabic-speaking states with 22 member countries and four observers. The League tries to achieve Arab consensus on issues, which usually leaves them doing nothing but a bit of grimacing and mustache cursing...


on Thursday a memo urging warring sides in Syria to respect

Leb

's

illusory sovereignty

, two days after taking an unprecedented move in sending a similar memo to the U.N.

Suleiman handed the memo to Ambassador Abdul Rahman al-Solh so that he refers it to Arab League chief Nabil al-Arabi, the state-run National News Agency reported.

It said the document hopes that

the vaporous Arab League

would take action in compelling the different parties to commit to the respect of

Leb

's

illusory sovereignty

and the integrity of its territories.

It also hoped that they would not engage in assaults on both sides of the border.

On Tuesday, Suleiman handed U.N. Special Coordinator for

Leb

Derek Plumbly a memo that deals with "the violations and attacks carried out by all the warring parties in Syria."

Posted by: Fred || 06/21/2013 00:00 || Comments || Link || E-Mail|| [6459 views] Top|| File under: Govt of Syria
Suleiman Says he Wants to Protect Resistance but Stresses Hizbullah Mistaken in Syria War
[An Nahar] President Michel Suleiman


...before assuming office as President, he held the position of commander of the Leb Armed Forces. That was after the previous commander, the loathesome Emile Lahoud, took office as president in November of 1998. Likely the next president of Leb will be whoever's commander of the armed forces, too...


said Thursday that Hizbullah made a mistake in getting involved in Syria's war, adding the party should bring back its fighters to

Leb

to avoid further security incidents in the country.

"I warned them amicably about this issue. I wasn't disloyal or oblivious," Suleiman told As Safir newspaper.

He said he would preserve the resistance but "I also want to protect it from itself."

"If it participates in the battles of Aleppo and more of the party's members are killed, then there would be more tension" in

Leb

, Suleiman said. "This should stop in Qusayr and they should return to

Leb

."

"The recent incidents (in

Leb

) will continue if the involvement in Syria doesn't stop," Suleiman warned.

Hizbullah was credited with an important role in the Syrian army's recapture of the rebel stronghold of Qusayr in central Homs province earlier this month.

The regime has said it plans to build on that victory by trying to retake large parts of the northern city of Aleppo and its surrounding province, but it is unclear whether Hizbullah has joined that operation.

"When I find Hizbullah's behavior wrong then I become honest with it," Suleiman said.

He also lashed out at Hizbullah deputy leader Sheikh Naim Qassem



... the Grand Vizier of the Hezbullies...


for his criticism on his latest conversation with U.S. President Barack Obama
Jedi mind meld...
"Those who are keen on

Leb

should not be subject to the U.S. dictates under the excuse of defending constitutional institutions and do not stand in the same trench of the American-Israeli project," said Qassem on Wednesday.

But Suleiman stressed to As Safir that when Obama expressed concern


...meaning the brow was mildly wrinkled, the eyebrows drawn slightly together, and a thoughtful expression assumed, not that anything was actually done or indeed that any thought was actually expended...


over Hizbullah's involvement in Syria's war, he said he was also concerned over the meddling of all Lebanese parties in the neighboring country.

Posted by: Fred || 06/21/2013 00:00 || Comments || Link || E-Mail|| [6460 views] Top|| File under: Hezbollah
Samaha Trial Postponed to December
[An Nahar] [An Nahar] The trial of former Information Minister Michel Samaha has been postponed to December, reported the National News Agency Thursday. It explained that the postponement is aimed at granting time to summon Syrian security chief General Ali Mamlouk to the trial.

Posted by: Fred || 06/21/2013 00:00 || Comments || Link || E-Mail|| [6460 views] Top|| File under: Govt of Syria
Al-Qaeda split could spell turmoil
[MAGHAREBIA] With thousands of Maghreb youths now fighting in Syria, news of jarring internal divisions among

hard boy

groups has security experts back in North Africa worried about the fallout.

The squabbling has been front and centre within al-Qaeda. In April, al-Qaeda in Iraq leader Abu Bakr al-Baghdadi announced his terror group was joining forces with Syrian jihadists Jabhat al-Nusra. But Jabhat al-Nusra chief Abu Mohammed al-Joulani denied the terror merger, saying he was not consulted.

Then last Saturday (June 15th), al-Qaeda in Iraq issued a statement defying orders from al-Qaeda leader Ayman al-
Zawahiri
... Formerly second in command of al-Qaeda, now the head cheese, occasionally described as the real brains of the outfit. Formerly the Mister Big of Egyptian Islamic Jihad. Bumped off Abdullah Azzam with a car boom in the course of one of their little disputes. Is thought to have composed bin Laden's fatwa entitled World Islamic Front Against Jews and Crusaders. Currently residing in the North Wazoo area. That is not a horn growing from the middle of his forehead, but a prayer bump, attesting to how devout he is...
to break up the supposed union and allow the two al-Qaeda branches to operate independently.

Recently, signs of internal conflict also surfaced within the branch of al-Qaeda in the Islamic Maghreb (AQIM), when the emir of the branch, Abu Musab Abdel Wadoud, dismissed one his field commanders in the Sahel region
... North Africa's answer to the Pak tribal areas...
of Africa, Mokhtar Belmokhtar.

Belmokhtar then announced a separate group called the "Signatories in Blood" brigade, and pledged his group's allegiance directly to al-Qaeda in
Wazoo under al-Zawahiri's leadership.

And with al-Qaeda's branches disputes over leadership, concerns are growing that North African jihadists operating in the Levant could return home, bringing with them foreign agendas and skills honed on the front lines of the Syrian conflict.

The report published by Algeria's Echorouk daily on June 16th, citing Hezbollah's Al Manar channel, is perhaps the examples of the strong presence of Maghreb fighters within Jabhat al-Nusra; something that has further boosted the influence of the group within Syria.

The Algerian newspaper cited Al Manar channel as saying that 6,113

imported muscle

of various foreign nationalities were killed in Syria in recent months.

The channel added based on what it said were documented reports by European and Syrian think tanks that at least 53 Algerians, 50 Tunisians and seven Mauritanians were among the dead, together with scores of other nationalities from European, Asian, and African countries.

There is a strong possibility that they were fighting alongside Jabhat al-Nusra, analyst Abdul Hamid al-Ansari told Magharebia. He explained that the influx of Maghreb fighters may have boosted the group's confidence at a critical time.

"Jabhat al-Nusra might have already felt its major role in Syria, and therefore, it started to behave based on this role out of a desire to be on the top of jihad and monopolise command at the expense of other groups, exactly like what we saw in al-Qaeda in Islamic Maghreb (AQIM) when terrorist Mokhtar Belmokhtar felt his own influence and used it to defect from AQIM," the analyst said.

For his part, Dr Ahmeda Ould Bafie, a professor at Libyan universities and a researcher in Maghreb economics, said that if the cracks in jihadist groups in Syria were true, this would be an indication of al-Qaeda disputes despite the fact al-Zawahiri urges them to unify their ranks.

"Al-Qaeda-affiliated groups are harmonious in generalities, but some particularities and events fuel disputes which appear as a result of a desire to monopolise command and compete for spoils," he said.

In response to a question by Magharebia about the role of Maghreb young people in tipping the scales in favour of Jabhat al-Nusra, Ould Nafie said it was true, specifically noting Libyan support for Syrian rebels.

Libya has also become a transit country where fighters gather on their way to Turkey and then move on to Syria. Tunisian young people in particular have used Libya as a rallying point.

The Tunisian government has recently moved to prevent many young Tunisians from leaving the country via the Libyan border because they were planning to go to Syria and join the armed opposition there, according to Prime Minister Ali Larayedh.

Larayedh has said that the "government will follow up on the file of Tunisians who are fighting in Syria", adding that terrorism was "the biggest threat facing Tunisian security in the post-revolution era".

In his turn, Tunisian Interior Minister Lotfi Ben Jeddou recently said that "five networks specialised in getting Tunisian fighters to Syria were dismantled. About 1,000 young men who were on their way to Syria to fight against the regular army forces there were prevented from travelling."

"It's difficult to specify the number of Tunisians who went to Syria because many of them travel secretly or through ways that don't attract attention," Ben Jeddou said in an interview published by Tunisia's al-Maghreb newspaper last month.

Bassel Torjeman, an analyst and expert on Islamist groups in the Maghreb told Magharebia that the influx of Tunisian

forces of Evil

on the Syrian battlefield fighting for al-Qaeda was "a surprise given the big number of those fighters as compared to countries that have historically been the main supply of fighters for al-Qaeda".

"The Tunisian fighters are today fighting along al-Qaeda, firstly because of their historical relations with this group, and secondly because Jabhat al-Nusra is still not coherently structured. The group faces many disputes and conflicts over influence and spoil with other groups who came to Syria and lack harmony, organization and structure," Torjeman continued.

"The conflict between Jabhat al-Nusra and al-Qaeda in Iraq is a conflict for influence, gains and spoil which each side tries to control, especially oilfields in north-eastern Syria," he said.

Even as the two terror groups compete for influence, they continue to commit atrocities. The recent killing of a Syrian child by al-

Qaeda gunnies

for "kufr" sparked widespread shock and anger.

"The crimes of al-Qaeda or Jabhat al-Nusra in Syria are further to the criminal and terrorist approach that has distinguished this group both in ideology and practice since its foundation," Torjeman said.

"What is taking place in Syria today and crimes committed by those gangs are very serious indicators of future," he added. "The unprecedented level of criminality which the group now engages in in terms of slaughter, murder and torture will make such acts regular practices when those fighters return to their countries, and this will spread such practices in different world countries."
Posted by: Fred || 06/21/2013 00:00 || Comments || Link || E-Mail|| [6466 views] Top|| File under: al-Qaeda
Who's in the News
31
[untagged]
4
Arab Spring
3
Govt of Pakistan
3
Govt of Syria
2
Hezbollah
2
TTP
2
al-Shabaab
2
Govt of Iran
2
Hamas
2
Taliban
1
Palestinian Authority
1
PFLP
1
al-Qaeda
1
Thai Insurgency
1
Lashkar e-Jhangvi
Bookmark
E-Mail Me
The Classics
The O Club
Rantburg Store
The Bloids
The Never-ending Story
Thugburg
Gulf War I
The Way We Were
Bio
Merry-Go-Blog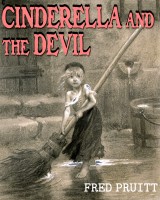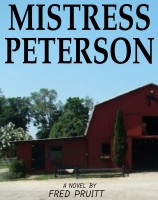 On Sale now!


A multi-volume chronology and reference guide set detailing three years of the Mexican Drug War between 2010 and 2012.

Rantburg.com and borderlandbeat.com correspondent and author Chris Covert presents his first non-fiction work detailing the drug and gang related violence in Mexico.

Chris gives us Mexican press dispatches of drug and gang war violence over three years, presented in a multi volume set intended to chronicle the death, violence and mayhem which has dominated Mexico for six years.
Click here for more information


Meet the Mods
In no particular order...


Steve White
Seafarious
Pappy
lotp
Scooter McGruder
john frum
tu3031
badanov
sherry
ryuge
GolfBravoUSMC
Bright Pebbles
trailing wife
Gloria
Fred
Besoeker
Glenmore
Frank G
3dc
Skidmark
Alaska Paul



Better than the average link...



Rantburg was assembled from recycled algorithms in the United States of America. No trees were destroyed in the production of this weblog. We did hurt some, though. Sorry.
3.235.60.144

Help keep the Burg running! Paypal: