Photo shows unruly air passenger tied down
A passenger on an Icelandair flight was tied down by his fellow passengers after going on a rampage Thursday.

According to reports, the passenger began acting up two hours before the flight was set to land. He reportedly had been drinking heavily, and allegedly began ranting, spitting and threatening the crew before he was restrained.

Andy Ellwood, a contributor with Forbes, was aboard the flight and posted a photo to his Tumblr account which quickly went viral.

The passenger was escorted off the flight when it landed at JFK.
Posted by: ryuge || 01/05/2013 00:00 || Comments || Link || E-Mail|| [6486 views] Top|| File under:
Accused kidnapper, pimp goes free as prosecutors fume
[SEATTLEPI] As police search for his co-defendant, a 28-year-old man charged with kidnapping, robbery and attempted human trafficking was cut loose after his arrest in a move prosecutors in Seattle describe as troubling.

King County prosecutors contend the men planned to take a 22-year-old woman to Las Vegas and force her to work as a prostitute, or kill her if she refused to cooperate. The young woman apparently ended up at a home with one of the men -- both of whom were strangers to her -- after blacking out at a Pioneer Square bar the night before.

The pair's alleged victim suffered a severe head injury after diving from a speeding car to escape them, according to charging documents.

Defendant Randy L. Stevens didn't have to risk anything to get out of jail following his arrest earlier this week. Over strenuous objections from prosecutors, King County Superior Court Judge Theresa Doyle on Wednesday freed Stevens without requiring that he even post bond.


In Chicago, home of Operation Greylord, we'd know exactly what this was all about...
Posted by: Fred || 01/05/2013 00:00 || Comments || Link || E-Mail|| [6467 views] Top|| File under:
-Short Attention Span Theater-
Pair of Breast Implants Left at Hotel Chain
Hotel staff must find any number of strange things left behind in vacated hotel rooms, but this might be the weirdest yet.

Travelodge says staff found a pair of breast implants left behind at the Newcastle Central location in Britain sometime during 2012. Also on its list of odd items left behind are several animals, expensive jewelry and a tanning booth.

One woman staying near Birmingham airport left behind a Persian Chinchilla kitten named Porsha who was due to participate in a cat show. Travelodge said the owner was "in such a dash to get to the show she forgot the cat box containing Porsha."

"En route to the venue she realized as the car journey was very quiet. Luckily Porsha was having a nap and did not realize that her owner had left her behind."

A bucket of live crabs was abandoned in Brighton, a python named Monty was left in Bristol, and Percy the micro pig was also forgotten.

"Our lost and found departments provide plenty of revelations," a Travelodge spokesman told the Daily Mail. "'Our customers' left-behinds demonstrate what a cross section of people stay in our 527 hotels."

"What is becoming evident after speaking to customers is that the pace of life has become so fast and we are so eager to get from A to B that priceless processions are easily being forgotten."

The hotel chain said the most common items left behind are teddy bears, gadget chargers and more than 20,000 books, including more than 7,000 copies of Fifty Shades of Grey. More than 76,000 teddy bears were reunited with their owners in 2012.

Travelodge holds items for three months before donating them to Cancer Research charity shops.
Posted by: Au Auric || 01/05/2013 11:45 || Comments || Link || E-Mail|| [6488 views] Top|| File under:
Patent troll lawyers now going after users of most modern technologies
When Steven Vicinanza got a letter from an entity called Project Paperless LLC in the mail earlier this year informing him that he needed to pay $1,000 per employee for a license to some "distributed computer architecture" patents, he didn't quite believe it at first. The letter seemed to be saying anyone using a modern office scanner to scan documents to e-mail would have to pay--which is to say, just about any business, period.

If he'd paid up, the IT services provider that Vicinanza founded, BlueWave Computing, would have owed $130,000.

The letters, he soon found out, were indeed real and quite serious--he wasn't the only person getting them.

Vicinanza soon got in touch with the attorney representing Project Paperless: Steven Hill, a partner at Hill, Kertscher & Wharton, an Atlanta law firm.

"[Hill] was very cordial and very nice," he told Ars. "He said, if you hook up a scanner and e-mail a PDF document--we have a patent that covers that as a process."

It didn't seem credible that Hill was demanding money for just using basic office equipment exactly the way it was intended to be used. So Vicinanza clarified:

"So you're claiming anyone on a network with a scanner owes you a license?" asked Vicinanza. "He said, 'Yes, that's correct.' And at that point, I just lost it."
Posted by: Anguper Hupomosing9418 || 01/05/2013 09:55 || Comments || Link || E-Mail|| [6467 views] Top|| File under:
Africa North
Tunisia President ex-Aide Gets Heavier Term on Appeal
[An Nahar] A Tunisian military appeals court on Friday handed down a heavier one-year suspended prison term to a former aide of President Moncef Marzouki for defaming the military, his lawyer said.

Ayoub Messoudi, 33, was earlier given a four-month suspended term on charges of "defaming" the army and "undermining

bigwig

s in the military," lawyer Leila Haddad told AFP.

The court also banned him from carrying a weapon, holding any title or working in the public sector, Haddad said, denouncing the prosecution as a "political trial of a child of the revolution."

Messoudi was indicted after a complaint from the chief of defense staff, Rachid Ammar, and Defense Minister Abdelkarim Zbidi.

On July 15 last year, Messoudi during a television broadcast accused General Ammar and Zbidi of "state treason" for not having informed the president about the extradition to Libya of former Libyan premier Al-Baghdadi al-Mahmoudi.

The extradition was decided by Islamist premier Hamadi Jebali despite opposition from Marzouki, who feared the Libyan my face abuse after being returned to his country.

At Friday's hearing Anas Mnasser, counsel for the plaintiffs, severely criticized Messoudi, an AFP journalist said.

But another defense lawyer, Anwar Basti, said his client was a victim of a "political

Dire Revenge™

" at "this unfair trial where the military is both the judge and a party," for having expressed his opinion freely.

Messoudi recently complained that he had been forbidden to go to his family in

La Belle France

, despite a travel ban being lifted, and had also alleged he was under pressure to retract his comments.

Posted by: Fred || 01/05/2013 00:00 || Comments || Link || E-Mail|| [6484 views] Top|| File under: Arab Spring
Morocco opposition MP faces corruption charges
[MAGHAREBIA] Moroccan judicial police tossed in the slammer
Yez got nuttin' on me, coppers! Nuttin'!
a parliamentarian on corruption charges, Yabilidi reported on Friday (January 4th).

Mohamed Lahssaini, a House of Counsellors representative from opposition party Constitutional Union (UC) and Sidi Yahya El Gharb municipal council chief, was arrested in Kenitra on Wednesday after a local contractor accused him of blackmail.
Posted by: Fred || 01/05/2013 00:00 || Comments || Link || E-Mail|| [6469 views] Top|| File under:
Africa Subsaharan
DR Congo's M23 Rebels Arrive for Peace Talks
[An Nahar] The Democratic Republic of the Congo
...formerly the Congo Free State, Belgian Congo, Zaire, and who knows what else, not to be confused with the Brazzaville Congo or Republic of Congo, which is much smaller and much more (for Africa) stable. DRC gave the world Patrice Lumumba and Joseph Mobutu, followed by years of tedious civil war. Its principal industry seems to be the production of corpses. With a population of about 74 million it has lots of raw material...
's M23 rebels arrived in the Ugandan capital Friday to resume peace talks with the Congolese government, officials said.

"The delegation has now arrived in Kampala," said M23 delegation

front man

Bertrand Bisimwa. "We are ready and are waiting for the program for the negotiation from the mediator."

A Congolese government delegation had already arrived in Uganda, although there was no clear indication of when talks would resume.

The rebels, army mutineers largely from the ethnic Tutsi community, staged a lightning advance in November through DR Congo's mineral-rich and chronically unstable east, raising fears of a widespread conflict and humanitarian emergency.

Although they were persuaded to withdraw from the key eastern city of Goma after a 12-day occupation, they still control large stretches of territory.

Almost two weeks of talks in December ended without even an agreement on the agenda for the negotiations, with the rebels issuing a raft of demands, including a call for major political reform for the war-weary region.

Uganda is hosting the talks, despite accusations that it -- alongside Rwanda -- have backed the fighters, claims that both countries have strongly denied
No, no! Certainly not!
Ugandan defense ministry

front man

Paddy Ankunda confirmed the government delegation had arrived, and said it was possible talks could start on Saturday.

Posted by: Fred || 01/05/2013 00:00 || Comments || Link || E-Mail|| [6461 views] Top|| File under:
Central Africa Peace Hopes Hit as Rebels Say Unaware of Talks
[An Nahar] Hopes that the conflict in the Central African Republic might be resolved through negotiation took a hit Friday when rebels said they were not informed about peace talks supposed to be taking place next week.

The rebels also repeated that any peace deal must include the departure of President Francois Bozize -- a demand flatly rejected by the office of the president, who came to power in the desperately poor, landlocked nation after a coup.

Regional grouping the Economic Community of Central African States (CEEAC) is hoping to host peace talks involving the rebels and Bozize's government in Gabon from Tuesday.

But Eric Massi, a

front man

for the rebels, said from

Gay Paree

that they had not been informed about the initiative.

"I'm not aware of that. This is the first I've heard of it. It's incredible," Massi told AFP.

His comments contradicted claims by CEEAC officials that the rebels had agreed to the talks in Libreville.

A CEEAC source earlier told AFP that a delegation from the Seleka coalition of three rebel groups -- supposedly including Massi -- would arrive in Libreville on Sunday ahead of the planned meeting with representatives of the Central African Republic (CAR) government.

The official said General Guy-Pierre Garcia, the deputy secretary general of the CEEAC, had been in contact with the rebels.

"Their leader Michel Djotodia made the decision," he said.

Massi rejected that claim: "I spoke to Michel (Djotodia) this morning by telephone and he did not speak to me about that.

"I can't see what we are going to negotiate in Libreville if it is not Bozize's departure."

Posted by: Fred || 01/05/2013 00:00 || Comments || Link || E-Mail|| [6462 views] Top|| File under:
Europe
Wiesenthal list causes hand-wringing in Germany
The Wiesenthal Center has included a major German publisher on its 2012 list of leading anti-Semites alongside the Muslim Brotherhood and Ahmadinejad. His writings have been ignorant left-wing nonsense highly critical of Israel, but how far is too far?


This hits the writer especially hard because the gentleman in question is, among other things, a Der Spiegel columnist and son of the magazine's founder.
Posted by: ryuge || 01/05/2013 00:00 || Comments || Link || E-Mail|| [6470 views] Top|| File under:
India-Pakistan
9-year-old girl gangraped in Pakistan
Lahore, Jan 4 (PTI) A nine-year-old girl was in a critical condition in hospital after being raped by three men in Pakistan's Punjab province, police said.

The girl was taken to a hospital in Bahawalpur after being raped on Wednesday. Doctors treating her said she was in a critical condition because of loss of blood and internal injuries.


No doubt she deserved it because she was making herself available by venturing outside her home, or because a relative had had annoyed someone more powerful, or because she was Christian/Ahmadi/Shiite/Hindu, or because it was Wednesday, which always disorders succeptible male minds.

A medico-legal report confirmed the rape. Police registered a case against seven people for kidnap and rape.


Can we just nuke these savages?
Posted by: Beavis || 01/05/2013 11:58 || Comments || Link || E-Mail|| [6473 views] Top|| File under:
Retraction of abduction charge: Chitrali girl allowed to go with father-in-law
[Dawn] A Chitrali girl, who remained at a centre of a controversy between inhabitants of two neighbouring districts of Chitral and Upper Dir, was allowed by a single-member Beautiful Downtown Peshawar


...capital of Khyber Pakhtunkhwa (formerly known as the North-West Frontier Province), administrative and economic hub for the Federally Administered Tribal Areas of Pakistan. Peshawar is situated near the eastern end of the Khyber Pass, convenient to the Pak-Afghan border. Peshawar has evolved into one of Pakistan's most ethnically and linguistically diverse cities, which means lots of gunfire.


High Court bench on Thursday to go with her father-in-law after she retracted from her earlier statement of charging her husband with kidnapping her.

Chief Justice Dost Mohammad Khan asked the girl to go with her father-in-law, Nowsherwan, who was present in the courtroom, and warned her maternal uncles against harming her.

The development came during the hearing into an application filed on behalf of the girl, Zeenat, with a request to the court for transferring the case about her kidnapping from Dir Upper district to Chitral for security reasons.

Husband of the girl, Khursheed Khan, from Dir Upper, has been behind the bars after her was tossed in the slammer
Yez got nuttin' on me, coppers! Nuttin'!
on the charges of kidnapping the girl for the purpose of marriage and has been undergoing trial for the said offence before a court in Upper Dir.

When the chief justice heard initial arguments of the counsel for the applicant, he observed that being a woman, it was difficult for her to travel to Upper Dir from Chitral and therefore, it would be appropriate to shift the case to Chitral.

When the chief justice started dictating the order sheet, the girl stood in her seat and said she did not want to go with her uncles
and she might be allowed to return back to the residence of her husband.

She said earlier, she had given statement to the court regarding her kidnapping by her husband under duress as demonstrations were frequently held in Chitral and she feared that those demonstrations might result in law and order situation.

Ms Zeenat said she was never kidnapped by Khursheed and in fact she had entered into wedlock with him with her free will.

She added that in her nikkah certificate, she had also accepted five tolas of gold ornaments as dower offered by her husband. She requested the bench to allow her to go with her father-in-law instead of transferring the case to Chitral.

The bench while allowing her to go with her father-in-law also directed the district police officer of Upper Dir to provide her security whenever she had to go to the court for the trial.

Maternal uncles of the girl expressed reservations about the court's order and told

news hound

s that they had come to the court for transferring trial to Chitral and instead the girl had gone with the rival group which might result in unrest in the district.

The girl had gone missing in June last year and was recovered after a few days following protest demonstrations staged by residents of Chitral.
Posted by: Fred || 01/05/2013 00:00 || Comments || Link || E-Mail|| [6466 views] Top|| File under: Govt of Pakistan
Kohistan video scam claims three lives
[Dawn] A tribal feud, which had started after the Kohistan


...a backwoods district of Khyber Pakhtunkhwa distinguished by being even more rustic than is the norm among the local Pashtuns....


video scam in June 2012, on January 4 claimed three lives while five women have been injured as rivals attacked the relatives of , the main player in the scam, who allegedly had distributed the video of rival tribes women showing them dancing and clapping with boys.

District Police Officer Kohistan Akbar Ahmed Khan confirmed that the clash has claimed three lives while one inured person has been shifted to the Ayub Medical Complex Abbottabad


... A pleasant city located only 30 convenient miles from Islamabad. The city is noted for its nice weather and good schools. It is the site of Pakistain's military academy, which was within comfortable walking distance of the residence of the late Osama bin Laden....


The Supreme Court had taken suo motu
...a legal term, from the Latin. Roughly translated it means I saw what you did, you bastard...
notice of the alleged killing of the case and women rights activists led by Farzana Bari were sent to Kohistan to verify if the girls appearing in the video were alive or not.

The SC later withdrew the suo moto after the commission confirmed that they had met the girls appearing in the video.

The clash which took place at Palas village of Kohistan had left Afzal Khohistani three brothers Shah Faisal, Sher Wali Rafiuddin while his cousin Bin Yamin has been injured and shifted to the AMC for treatment.

Afzal Kohistani speaking to Dawn.Com alleged that the Azad Khel Tribe had attacked their tribe's houses and besides killing his three brothers and a cousin, had also injured five women including his sisters, sister-in-law and mother.
Posted by: Fred || 01/05/2013 00:00 || Comments || Link || E-Mail|| [6464 views] Top|| File under:
Olde Tyme Religion
Church allows gay bishops who take a vow of celibacy
[MORNING STAR ONLINE.CO.UK] You can be gay and lead the Church of England so long as you don't have sex with men, according to the Church of England's House of Bishops.


If you're celibate you're not gay, are you? You're celibate.


In a historic yet bizarre reversal of its ban on gay clergy, bishops said today they would allow gay clergy - even those in a civil partnership - to become bishops as long as they also took a vow of celibacy.

The church's ruling on same-sex relationships insisted "the clergy cannot claim the liberty to enter into sexually active homophile relationships."

The distinction stems from church teaching that civil partnerships are "friendships" between people of the same sex rather than a romance.

Meanwhile,


...back at the game, the Babe was wondering why the baseball kept getting bigger and bigger. Finally it hit him...


straight bishops would remain free to consummate relationships with their partners.


That sounds like enough lack of equivalence to be sure it's modified in a few years, kinda like "don't ask, don't tell." That's probably the next step, in fact.


The decision follows a controversial decision by the General Synod in November upholding the church's ban on women bishops.
Posted by: Fred || 01/05/2013 09:55 || Comments || Link || E-Mail|| [6489 views] Top|| File under:
Science & Technology
Construction is complete on behemoth airship; first flight planned
A massive cargo-carrying airship has taken shape inside one of the 17-story wooden blimp hangars at the former military base in Tustin.

According to aircraft maker Worldwide Aeros Corp., construction is complete on a 36,000-pound blimp-like aircraft designed for the military to carry tons of cargo to remote areas around the world.

The Montebello company hopes to have a first flight in the coming months and to demonstrate cargo-carrying capability shortly thereafter.

"This is truly the beginning of a vertical global transportation solution for perhaps the next 100 years," Chief Executive Igor Pasternak said in a statement.

Worldwide Aeros, a company of about 100 employees, built the prototype under a contract of about $35 million from the Pentagon and NASA.

The Aeroscraft is a zeppelin with a 230-foot rigid skeleton made of aluminum and carbon fiber. It's a new type of hybrid aircraft that combines airplane and airship technologies and doesn't need a long runway to take off or land because it has piston engines that allow it to move vertically and a new high-tech buoyancy control system.

Ultimately, the company wants to be able to carry up to 66 tons.

"This will land in Africa, Afghanistan," Pasternak told The Times in September, "a Wal-Mart parking lot -- wherever."
Posted by: Beavis || 01/05/2013 10:02 || Comments || Link || E-Mail|| [6498 views] Top|| File under:
Southeast Asia
Drug-Fueled Gunman Kills Seven in Philippines
[An Nahar] A gunman with a semi-automatic pistol killed seven people and

maimed

11 others during a drug-fueled rampage in a slum near the Philippine capital on Friday, authorities said.

The ordeal, which ended when police shot the assailant dead, again raised concerns about the country's lax gun controls after the week began with two children dying from bullets fired by revelers to celebrate New Year's Eve.

Two girls, aged three and seven, as well as a pregnant woman, were among the seven confirmed fatalities in Friday's rampage, according to police in Kawit town on the outskirts of Manila where the killings occurred.

"It was random. He would fire at anybody who crossed his path," Kawit police investigating officer Arnulfo Lopez told Agence

La Belle France

Presse, adding the shooting spree lasted for about half an hour.

Residents of the rundown town hid in their homes and gardens as the man, a former low-level local politician named Ronaldo Bae, roamed through narrow streets and a market firing what police said was a .45 semi-automatic pistol.


When I was a young fellow there were two major groups of pistols: revolvers and automatics. I'm kinda hazy on the definition of a "semi-automatic." Is it to pistols what beefalo are to buffalo? Or jackalopes are to antelopes?
Posted by: Fred || 01/05/2013 00:00 || Comments || Link || E-Mail|| [6476 views] Top|| File under:
Who's in the News
41
[untagged]
6
Govt of Pakistan
5
Govt of Syria
4
TTP
3
al-Qaeda in North Africa
1
Ansar Dine
1
Hamas
1
Jemaah Islamiyah
1
Arab Spring
1
Muslim Brotherhood
1
Tablighi Jamaat
1
Lashkar-e-Islami
Bookmark
E-Mail Me
The Classics
The O Club
Rantburg Store
The Bloids
The Never-ending Story
Thugburg
Gulf War I
The Way We Were
Bio
Merry-Go-Blog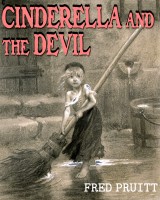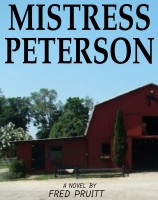 On Sale now!


A multi-volume chronology and reference guide set detailing three years of the Mexican Drug War between 2010 and 2012.

Rantburg.com and borderlandbeat.com correspondent and author Chris Covert presents his first non-fiction work detailing the drug and gang related violence in Mexico.

Chris gives us Mexican press dispatches of drug and gang war violence over three years, presented in a multi volume set intended to chronicle the death, violence and mayhem which has dominated Mexico for six years.
Click here for more information


Meet the Mods
In no particular order...


Steve White
Seafarious
Pappy
lotp
Scooter McGruder
john frum
tu3031
badanov
sherry
ryuge
GolfBravoUSMC
Bright Pebbles
trailing wife
Gloria
Fred
Besoeker
Glenmore
Frank G
3dc
Skidmark
Alaska Paul



Better than the average link...



Rantburg was assembled from recycled algorithms in the United States of America. No trees were destroyed in the production of this weblog. We did hurt some, though. Sorry.
3.236.51.151

Help keep the Burg running! Paypal: