Afghanistan
Afghanistan suicide attack 'kills four' in Spin Boldak
Four people have been killed in a suicide attack in the southern Afghan province of Kandahar, officials say.

At least 15 other people were hurt when two suicide attackers struck in Spin Boldak, the district governor of the area told the BBC.

The attackers shot dead a guard at a meeting of tribal elders before detonating suicide vests.

Spin Boldak, close to the border with Pakistan, has seen numerous militant attacks in the past.

It is seen as a major smuggling route for weapons and an infiltration point for militants passing over the two nations' border.

The roof of the building in Spin Boldak was reported to have collapsed.

It is unclear how many people were inside at the time and there are fears the death toll could rise.
Posted by: tipper || 01/06/2013 07:18 || Comments || Link || E-Mail|| [336063 views] Top|| File under:
Senior Taliban commander arrested in Afghanistan
[Iran Press TV] A senior

Taliban capo

has been jugged
Book 'im, Mahmoud!
during a joint military operation by

Afghan cops

and US-led soldiers, Press TV reports.

Official reports said that Afghan police tossed in the clink
Maw! They're comin' to get me, Maw!
Mullah Kabir, a senior Taliban leader, on Friday near Spinde village in Afghanistan's eastern province of Ghazni.

According to reports, Kabir was directly linked to a roadside

kaboom

that hit a NATO


...the North Atlantic Treaty Organization. A collection of multinational and multilingual and multicultural armed forces, all of differing capabilities, working toward a common goal by pulling in different directions...


convoy in December 2011, leaving at least five Polish soldiers dead in the same province.

The arrested

Taliban capo

was also involved in the

liquidation

of at least six Afghan forces.
Posted by: Fred || 01/06/2013 00:00 || Comments || Link || E-Mail|| [336065 views] Top|| File under: Taliban
Africa North
Gadhafi-Era Security Officer Killed in Libya
[An Nahar] A Muammar Qadaffy


...a reminder that a single man with an idea can change an entire nation, usually for the worse...


-era security official has been killed in Libya's second city Benghazi, local officials said Saturday, in the latest attack highlighting a lack of security in the east of the country.

"Lieutenant-Colonel Nasser al-Magrabi was found dead on his farm last night," an official in Benghazi's criminal investigations department told AFP on condition of anonymity.

"He was shot," the official said.

Another official said the corpse was found "in a farm in the Sidi Faraj area" and that "investigations are now underway".

Both sources said Magrabi had worked for the former regime's reviled internal security services in Benghazi during the era of slain dictator Qadaffy, who was unseated by an uprising in 2011.

The killing comes a day after the head of Benghazi's criminal investigations department, Abdelsalam al-Mahdawi, was kidnapped at gunpoint. His whereabouts remain unknown.

The number of attacks against military and

coppers

-- including security officials who served under the former regime -- has increased lately in Benghazi, the cradle of the Libyan revolt.

Few officials are willing to speak on the record about the motives behind the violence, but some incidents have been blamed on hardline Islamists carrying out

Dire Revenge™

attacks against officials who served under Qadaffy.

The slain leader's security services played a major role in the repression and imprisonment of thousands of political dissidents and Islamists during his rule.

The Mediterranean city has also emerged as a hub for jihadist groups, including

gunnies

who killed U.S. ambassador Chris Stevens and three other Americans in an attack on the U.S. consulate there on September 11 last year.
Posted by: Fred || 01/06/2013 00:00 || Comments || Link || E-Mail|| [336065 views] Top|| File under: Arab Spring
Report: Qaida Financier among Seven Killed in Algeria
[An Nahar] The Algerian army has identified one of seven armed Islamists killed east of the capital earlier this month as a key financier of the local affiliate of al-Qaeda, the El Watan newspaper reported on Saturday.

Izza Rezki, also known as Abou Djaffar, took up arms against the government in 1994, early in Algeria's devastating civil war, and was a key aide of al-Qaeda in the Islamic Maghreb (AQIM) leader Abdelmalik Droukdel
... aka Abdel Wadoud, was a regional leader of the GSPC for several years before becoming the group's supremo in 2004 following the death of then-leader Nabil Sahraoui. Under Abdel Wadoud's leadership the GSPC has sought to develop itself from a largely domestic entity into a larger player on the international terror stage. In September 2006 it was announced that the GSPC had joined forces with al-Qaeda and in January 2007 the group officially changed its name to the Al-Qaeda Organization in the Islamic Maghreb....
, the paper said.

He and his comrades were killed on Tuesday in a major operation that is still underway in the

corpse-littered Boumerdes

region, 50 kilometers (30 miles) east of Algiers. A total of nine suspected

faceless myrmidons

have been killed in the offensive.

Rezki's reported killing follows those of AQIM

front man

Salah Gasmi southeast of Algiers last month and of its commander for the mountainous Kabylie region, Rabah Makhfi, alias Cheikh Nacer, in Bejaia province, east of the capital, in November.

AQIM has remained active in

corpse-littered Boumerdes

and neighboring Kabylie despite frequent raids by the army to curtail its activities.

Posted by: Fred || 01/06/2013 00:00 || Comments || Link || E-Mail|| [336065 views] Top|| File under: al-Qaeda in North Africa
Bangladesh
Tripura rebel leaders held in Bangladesh
AGARTALA: Security forces in Bangladesh have reportedly arrested two top militants - All Tripura Tiger Force (ATTF) supremo Ranjit Debbarma and National Liberation Front of Tripura (NLFT) chief Biswamohan Debbarma - from Dhaka in December last year.
Intelligence officials in Tripura are trying to confirm the arrests of Ranjit and Biswamohan.

Police intelligence officials here on Friday said Ranjit was arrested from a posh location in Dhaka on December 30 and Biswamohan on December 23 last from nearby areas. According to reports, they have been living in Dhaka for the past two decades. Their arrest comes mere months after BSF submitted a list of militant hideouts to Border Guards Bangladesh (BGB).

Both the militant leaders were apprehended by the elite Rapid Action Battalion (RAB). The RAB members, after receiving specific information, surrounded the flats in Dhaka and arrested the militant leaders, a source said.


I'm surprised this didn't lead to an 'encounter', but perhaps the Indians wanted these guys really bad and paid to have them delivered alive...

The ATTF chief has been heading violent operations from Bangladeshi soil since 1990. "The RAB is trying to locate the organization's arsenal in the country," the source added.

It is reported that Ranjit Debbarma has been under a remand since his arrest and is being quizzed by a joint interrogation cell. The group led by Ranjit has been demanding secession of Tripura from India.

Militant activities in Tripura are apparently regulated by its leaders who have safe houses in Bangladesh. Ranjit Debbarma is now the chief as the other top leaders of the separatist group are in various jails. Security has been tightened along the Indo-Bangla border to thwart any possible retaliation by ATTF after Ranjit's arrest.

NLFT's military wing chiefs - Bishwamohan Debbarma, Nayanbasi Jamatia and Upendra Reang - are still believed to be in Bangladesh.

Sources claimed that at least seven Indian militant groups have been active in Bangladesh since 1990. India and Bangladesh have stepped up cooperation in handling crime, militancy and terrorism since PM Sheikh Hasina took office in 2009.


The previous Bangla leader wasn't so keen on cross-border anti-terrorism. Wonder why...
Posted by: Steve White || 01/06/2013 00:00 || Comments || Link || E-Mail|| [336063 views] Top|| File under:
India-Pakistan
Dronezaps in South Wazoo send 18 TTP Jihadis to their rewards
HT to Weasel Zippers US drones fired a volley of missiles at miltant hideouts in South Waziristan on Sunday, killing at least eight Taliban fighters near the Afghan border, security officials said.


only eight?


Now up to 18...
The missile attack took place in Babar Ghar village in South Waziristan, a tribal district bordering Afghanistan which is a stronghold of Taliban and al Qaeda-linked militants.

"US drones fired several missiles at two militant compounds. At least eight militants have been killed and several others were wounded," a security official in Miranshah told AFP.


ahhhh. Pray for sepsis


"There are members of Tehreek-e-Taliban Pakistan (TTP) among those who have been killed. We are trying to ascertain the identities of the others but the bodies have been burnt very badly," the official said and added that death toll may rise.


"it smells like a weenie roast"


Another security official in the northwestern city of Peshawar confirmed the drone attacks and casualties.

NBC News adds:
The militants targeted were led by Hakimullah Mehsud and had set up sanctuaries in the mountainous district, about 85 miles northeast of Wana, the capital of the South Waziristan tribal region. Mehsud's fighters often target the Pakistani army.



Pakistani security forces conducted a massive military operation against the militants in South Waziristan in October 2009 but spared the area targeted in the overnight attack.

The death toll could rise as dozens of militants were present in the compound during the drone strikes, NBC sources said.

Tribesmen in the adjoining Razmak area of the North Waziristan region told NBC News that they had heard heavy blasts overnight but could not confirm if the explosions were drone strikes.

Pakistani security forces conducted a massive military operation against the militants in South Waziristan in October 2009 but spared the area targeted in the overnight attack.

This article starring:
HAKIMULLAH MEHSUD
TTP
Posted by: Frank G || 01/06/2013 09:47 || Comments || Link || E-Mail|| [336090 views] Top|| File under:
Lashkar-i-Islam's birthplace in Bara blown up
Unidentified gunmen blew up on Friday night an abandoned mosque in Bara where proscribed militant organisation Lashkar-i-Islam was formed about eight years ago.

Official sources said that scores of armed persons came in vehicles, forcibly opened the locked mosque in Nala-Malikdinkhel and planted explosives in it. The building of the mosque was razed when they detonated the explosives, they added.

Built in early 2004 by a local elder Haji Rabat adjacent to his house, the mosque became a centre of activities when firebrand cleric Mufti Munir Shakir set up an illegal FM radio station inside it and started delivering fiery speeches against his rival Pir Saifur Rehman, a spiritual leader of Afghan origin.

It was the same mosque where Mufti Munir Shakir formed Lashkar-i-Islam in December 2004 after Sipah and Malikdinkhel tribesmen announced their full allegiance to him. However, the cleric was expelled from Bar Qambarkhel area after only six months owing to his extremist views and differences with Haji Namdar, another militant commander of the area.

Both Mufti Munir Shakir and Pir Saifur Rehman were forced to leave Bara after a jirga of local elders gave a consensus verdict following bloody clashes between the supporters of the two in early 2005. Bangal Bagh, a bus driver-turned-militant was elevated to the position of amir (chief) of Lashkar-i-Islam in May 2005 in the same mosque.

Security forces demolished the house of Haji Rabat and destroyed the FM radio station set up in the mosque after they started the first military operation against Lashkar-i-Islam in mid-2005.

Mangal Bagh was forced to flee Bara and took refuge in Gogrina area of Bazaar Zakhakhel.

The mosque, however, remained intact and was later closed down after most of the Malikdinkhel tribesmen were forced to leave their houses when a third military operation was launched against LI in September 2009.

The mosque remained locked since then and was blown up on Friday night by a group of unidentified persons. Nobody claimed responsibility for the incident, which is first of its type in Bara since the formation of at least five militant groups.

Meanwhile, Khasadar Force on Saturday sent back two containers taking unspecified supplies to Nato forces in Afghanistan.

Both the containers were stopped at Takhta Beg checkpost and were later ordered to go back to Peshawar. Officials did not give any specific reason for not allowing the containers to proceed to Torkham border.
Posted by: tipper || 01/06/2013 07:03 || Comments || Link || E-Mail|| [336070 views] Top|| File under:
India - Pakistan exchange fire: Excitement over cricket match possible cause
Indian troops have raided a Pakistani military post, killing one soldier and injuring another, the Pakistani military said, an incident that could heighten tensions between the neighbouring nuclear powers after a period of rapprochement. The Pakistani army repulsed the attack on the Sawan Patra checkpoint in Kashmir early on Sunday, an army spokesman said in a statement.

"We retaliated only using small arms. We believe it was clearly an attempt on their part to facilitate infiltration of militants."

The two sides then exchanged fire across the Line of Control, an internationally recognised line in the disputed Kashmir region patrolled by troops from both countries.

Colonel Brijesh Pandey, a spokesman for the Indian army in Kashmir said that Pakistani troops "initiated unprovoked firing" and fired mortars and automatic weapons at Indian posts early Sunday morning. He said Pakistani shelling had destroyed a civilian home on the Indian side.

"We retaliated only using small arms. We believe it was clearly an attempt on their part to facilitate infiltration of militants," Pandey said.

Kamal Hyder, reporting from Islamabad, said attacks across the Line of Control are not uncommon.

"We're getting conflicting reports from both sides. The Indians saying that this was retaliatory fire for a mortar attack coming from the Pakistani side. However, the Pakistani military said a number of Indian soldiers took on a Pakistani military post, after which the Pakistanis retaliated and the Indians were forced to flee, leaving some of their weapons behind," our correspondent said.

"It is tricky area and it must be understood that this is all happening on a day when both the Indian and the Pakistani national cricket teams are playing their third and the last of a series of one-day matches."
Posted by: phil_b || 01/06/2013 03:46 || Comments || Link || E-Mail|| [336066 views] Top|| File under:
Two killed, schools flattened in Peshawar blasts
[Dawn] Two suspected Islamic fascisti were killed and as many schools destroyed in four blasts in various parts of Beautiful Downtown Peshawar


...capital of Khyber Pakhtunkhwa (formerly known as the North-West Frontier Province), administrative and economic hub for the Federally Administered Tribal Areas of Pakistan. Peshawar is situated near the eastern end of the Khyber Pass, convenient to the Pak-Afghan border. Peshawar has evolved into one of Pakistan's most ethnically and linguistically diverse cities, which means lots of gunfire.


on Friday, while officials defused a 12 kilogramme bomb.

Rural circle SP Mohammad Javaid Khan said that two suspected Islamic fascisti were killed when a heavy bomb they were planting under a power pylon near Gula Khan Bagh area along border of Khyber Agency
went off accidentally.

Police said that body of one of them had been shifted to Lady Reading Hospital, Peshawar.

Another official said that unknown Islamic fascisti blew up a government high school for boys in Mera Mashokhel in small hours of Friday, extensively damaging its building. They said that three rooms, boundary wall and veranda of the school had been destroyed, while cracks appeared in rest of the building.

Quoting local people, the official said that five men armed with Kalashnikovs and hand grenades planted explosives in the building, which went off after the midnight.

In another such attack, Islamic fascisti blew up a private educational institution, Star Public School, in Hassan Ghari on Friday evening. An official of Michini Gate police said that a bomb was planted under a wall which destroyed a portion of the building.

The fourth blast took place at Mathra where a boy identified as Samiullah Khan sustained injuries. Mathra police said that it was a cylinder blast and condition of the injured boy was stable.

POLICE POST ATTACKED: A group of suspected Islamic fascisti using heavy weapons attacked a police post at Mera Mattani, but police thwarted their attempt to reach the building.

"We also used light and heavy arms and repulsed the attackers," an official said.

BOMB DEFUSED: A 12 kg

bomb

planted in canister was defused by bomb disposal unit at Mashokhel. An official said that the bomb had been planted to target police patrol.

Posted by: Fred || 01/06/2013 00:00 || Comments || Link || E-Mail|| [336063 views] Top|| File under: TTP
JI charity worker gunned down in Charsadda
[Dawn] The provincial head of a charity organization run by the Jamaat-e-Islami
...The Islamic Society, founded in 1941 in Lahore by Maulana Sayyid Abul Ala Maududi, aka The Great Apostosizer. The Jamaat opposed the independence of Bangladesh but has operated an independent branch there since 1975. It maintains close ties with international Mohammedan groups such as the Moslem Brotherhood. the Taliban, and al-Qaeda. The Jamaat's objectives are the establishment of a pure Islamic state, governed by Sharia law. It is distinguished by its xenophobia, and its opposition to Westernization, capitalism, socialism, secularism, and liberalist social mores...
was

bumped off

along with his driver on Saturday in Khyber-Pakhtunkhwa's


... formerly NWFP, still Terrorism Central...


Charsadda district.

Meanwhile,


...back at the argument, Livia grabbed for Jane's hair to make her point. Jane elbowed her in the face in rebuttal...


a local leader of the Jamaat Ulema-e-Islam


...Assembly of Islamic Clergy, or JUI, is a Pak Deobandi (Hanafi) political party. There are two main branches, one led by Maulana Fazlur Rahman, and one led by Maulana Samiul Haq. Fazl is active in Pak politix and Sami spends more time running his madrassah. Both branches sponsor branches of the Taliban, though with plausible deniability...


-Fazl (JUI-F) was killed with three other people in a separate incident when they were caught between a gun fight between two rival groups in FR Dera Ismail Khan


... the Pearl of Pashtunistan ...


district.

The provincial chief of the JI's Alkihdmat Education Wing's was

rubbed out

along with his driver When unnidentified

gunnies

riding a
cycle of violence Saturday afternoon targeted his vehicle in the Utmanzai area of Charsadda District.

Charsadda Police confirmed that Alkhidmat Foundation's education wing in-charge, Zakir Hussain was targeted along with his driver Khadim Shah in the Utmanzai area of Charsadda and both of them

was struck down in his prime

when the attackers opened fire on them

Advocate Israrullah, provincial information secretary of the JI, confirmed that Hussain was killed while he was on an inspection visit to a local school run by JI in Charsadda district.

To a query, he said: "Zakir Hussain had no enmity with any one, and the incident is a

murder

by terrorists, who are striking at will but the law enforcement agencies had failed to protect its citizens."

In the separate incident in the Darazinda area of FR DI Khan, the JUI-F former amir of the area, Sahibzada Abdul Salam was killed along with two others, Pir Shah and Spin Gul when they were caught in clash between two rival groups at a hotel.

Administration officials said Abdul Salam was sitting with his workers at a local hotel when rival groups traded gunshots. Sahibzada Abdul Salam and Pir Shah were killed on the spot while Spin Gul died in the hospital.

Officials said that Abdul Salam, however, was not the target but had fallen prey to firing between the two groups.
Posted by: Fred || 01/06/2013 00:00 || Comments || Link || E-Mail|| [336063 views] Top|| File under: Jamaat-e-Islami
Militants attack train in Bolan, FC official among four killed
[Dawn] Armed

hard boyz

attacked a passenger train and killed four people including a FC personnel and injured around a dozen in Bolan district of Balochistan



...the Pak province bordering Kandahar and Uruzgun provinces in Afghanistan and Sistan Baluchistan in Iran. Its native Baloch propulation is being displaced by Pashtuns and Punjabis and they aren't happy about it...


on Saturday night, an official said.

Muhammad Kashif Muhammadshahi, the Assistant Commissioner Mach said armed

hard boyz

opened fire on Quetta bound passenger train in Mach area of district Bolan.

He said three passengers and a Frontier Corps (FC) personnel were killed in the attack, adding the

hard boyz

from nearby mountains abruptly attacked the train coming from Rawalpindi.

Kashif said the firing also damaged engine of the Jaffar Express. Soon after the incident Levies, police and FC personnel were called in the area to take action against the

jihad boy

s.

"The train has been stopped after the incident," he said. Rescue workers were quick at the scene to shift the injured from Mach to Quetta for medical treatment.

The attack was followed by exchange of fire between the

hard boyz

and security personnel in the nearby mountains.

The train was almost stopped for three hours and then it was allowed to proceed towards Quetta, where it arrived under strict security.

Injured were shifted to Civil Hospital Quetta for medical treatment.

Posted by: Fred || 01/06/2013 00:00 || Comments || Link || E-Mail|| [336063 views] Top|| File under: TTP
Militant blows himself up to avoid arrest
[Dawn] A

Death Eater

went kaboom! instead of surrendering to police after an encounter in Swabi on Friday.

The incident occurred four days after

gunnies

killed seven aid workers, including six women, near Anbar interchange of Islamabad-Beautiful Downtown Peshawar


...capital of Khyber Pakhtunkhwa (formerly known as the North-West Frontier Province), administrative and economic hub for the Federally Administered Tribal Areas of Pakistan. Peshawar is situated near the eastern end of the Khyber Pass, convenient to the Pak-Afghan border. Peshawar has evolved into one of Pakistan's most ethnically and linguistically diverse cities, which means lots of gunfire.


Motorway here.

In charge of city

cop shoppe

Izhar Shah told Dawn that police were patrolling Swabi-Mardan Road when they spotted two suspicious men riding a

cycle of violence

.

He said after seeing police, the two sped away the

cycle of violence

hitting and injuring a woman passerby, abandoning the

cycle of violence

and running away.

Mr Shah said one of the suspicious men entered a house in Gar village, while the other disappeared.

He said police surrounded the house and asked the people by loudspeakers to vacate houses.

"After reinforcements came in from other

cop shoppe

s of the district, police asked the man by loudspeaker to surrender but he instead began firing gunshots at them. Police used teargas and fired at the house before entering the house and as they entered the premises, the man detonated the explosives strapped to his body," he said.

The in charge of the

cop shoppe

said

coppers

later collected parts of the bombers' body scattered all over the place.

Owner of the house Fazal Dad said he was sitting by his mother in a room when the

Death Eater

entered the house.



He sought a burqa saying he'll wear it before stepping out along with me and one of my female family members.

"I told him to leave the premises but he refused. He sought a burqa saying he'll wear it before stepping out along with me and one of my female family members. Since there's no burqa in the house and police entered the house, he went kaboom! in a room instead of surrendering to police," he said.

In Bannu, two people

were maimed

in two separate blasts in Kinger and Norarh areas of Bannu district on Saturday.

Police said

myrmidon

s planted improvised

bomb

at the main gate of the house of Ayoub Khan in Kinger locality and that went off on Saturday morning.

They said the blast damaged the gate but caused no damage to inmates.

In another incident, an IED planted at the hujra of Qalandar Shah in Norarh area went kaboom! on Saturday morning, a police official said.

The official said Qalandar Shah and Izzat Khan were critically injured in the blast. They were shifted to DHQ Hospital, Bannu.

He said police registered an FIR against unidentified people and began investigation.

However,


nothing needs reforming like other people's bad habits...


no arrest could be made until Saturday night.
Posted by: Fred || 01/06/2013 00:00 || Comments || Link || E-Mail|| [336064 views] Top|| File under: al-Qaeda in Pakistan
Karachi violence claims four lives
[Dawn] At least four people were

bumped off

in different incidents of firing in Bloody Karachi


...formerly the capital of Pakistain, now merely its most important port and financial center. It is among the largest cities in the world, with a population of 18 million, most of whom hate each other and many of whom are armed and dangerous...


, DawnNews reported on Saturday.

Two political activists were killed in the city's New

Bloody Karachi

area on Saturday. The two were members of a religio-political group and were killed in New

Bloody Karachi

's Bilal Colony neighbourhood.

A man was killed by unknown attackers near

Bloody Karachi

's Malir Cantt Northern Bypass area. Later, the body was shifted to the city's Abbasi Shaheed Hospital.

In another incident of firing, one person was critically injured when an unknown attacker opened fire in

Bloody Karachi

's Kharadar area. He was shifted to the Civil Hospital where he died during treatment.
Posted by: Fred || 01/06/2013 00:00 || Comments || Link || E-Mail|| [336063 views] Top|| File under:
Qazi Hussain Ahmed shuffles off mortal coil in Islamabad
[Dawn] ISLAMABAD: Former Jamaat-i-Islami (JI) chief and veteran politician Qazi Hussain Ahmed passed away in Islamabad, DawnNews reported early Sunday.

Qazi Hussain Ahmed, 74, was also a prominent religious scholar, Islamic theologian, Islamic democracy advocate.

He was a strong critic of counter-terrorism policy of the United States, and was widely known for his opposition against United States participation in civil war in the neighbouring Afghanistan.

Ahmed was suffering from cardiac disease for quite some time and turned critical three days ago.

His body will be shifted to his native town Peshawar.

Qazi joined JI in 1978 and was elected as the party's ameer (chief) in 1987, a position he would be re-elected to on two more occassions before finally stepping down in 2009.

Last November, he escaped an attack unhurt when a suicide bomber detonated explosives near his convoy in the Mohmand tribal agency.

Posted by: Fred || 01/06/2013 00:00 || Comments || Link || E-Mail|| [336064 views] Top|| File under: Jamaat-e-Islami
Blasts rattle Karachi
KARACHI - Three explosions within a space of few hours on Saturday rattled fear-stricken residents of Karachi besides injuring two policemen and damaging several shops. Police said the blasts took place in Orangi Town, Baldia Town and Site areas.

In the first incident, a two to three kilogramme bomb planted outside the office of a political leader in the Orangi Town area exploded. Fortunately no one was injured in the blast.

In the second incident, unknown motorbike riders hurled a hand-grenade at a police van in Mawaach Goth of Baldia Town, injuring two cops.

Police claimed it had arrested two people and also recovered two hand-grenades and two TT pistols from them.
Posted by: Steve White || 01/06/2013 00:00 || Comments || Link || E-Mail|| [336065 views] Top|| File under:
Iraq
Izzat Ibrahim backs Iraq Demos in Video
[An Nahar] Izzat Ibrahim al-Duri, Saddam Hussein's vice president and the highest-ranking member of his regime still on the run, has backed ongoing rallies in Sunni-majority areas of Iraq in an online video.

The 53-minute video, posted on YouTube on Friday, shows Duri reading a prepared statement behind a desk with a small Saddam-era flag atop it, and appears to be his first video message since April 2012.

The authenticity and date of the clip could not be verified.

In it, the 70-year-old voiced support for protests being held in mostly-Sunni Arab areas in western and northern Iraq that have been airing a multitude of grievances with the Shiite-led government, though primarily criticizing the alleged wrongful arrest of members of their minority community.

"Every city and region, all the Iraqi people, and every national and Islamic power is with you, and supports you in achieving your demands to overthrow the Persian Safavid alliance," Duri said.

He was making a pejorative reference to the Shiite-led government in Storied Baghdad


...located along the Tigris River, founded in the 8th century, home of the Abbasid Caliphate...


, implying that it was under the domination of formerly Safavid-ruled neighboring Iran.

Duri, who was the king of clubs in a U.S. deck of cards showing the most-wanted members of Saddam's regime, said his Saddam-era group was "studying the firm and fair punishment of all who stand and support the Safavid project."

The Baath party, the ruling party in Saddam's Iraq, said Duri had died in 2005, but audio messages attributed to him were broadcast in 2006, 2008 and 2010, in addition to the April 2012 video.

Up to $1 million is offered for information leading to Duri's arrest or conviction, according to the website of the Rewards for Justice program, which is administered by the U.S. State Department's Bureau of Diplomatic Security.

The protests in Iraq began on December 23, and were sparked by the arrest of at least nine guards of Finance Minister Rafa al-Essawi, a Sunni Arab and a leading member of the secular Sunni-backed Iraqiya bloc, which is part of Maliki's unity government but frequently criticizes him in public.

Posted by: Fred || 01/06/2013 00:00 || Comments || Link || E-Mail|| [336065 views] Top|| File under: Iraqi Baath Party
Israel-Palestine-Jordan
Gaza Child Dies in Mystery Explosion
[An Nahar] A six-year-old boy in

Gazoo

died on Saturday and three others were

maimed

in an

kaboom

in Khan Yunis, Paleostinian medical sources said. The Nasser hospital in Khan Yunis was not able to state what caused the

kaboom

that resulted in the death of Moussa Kawaree.
Posted by: Fred || 01/06/2013 00:00 || Comments || Link || E-Mail|| [336079 views] Top|| File under: Hamas
Settlers, Paleos clash after olive tree attack
QUSRA, Palestinian Territories - Israeli soldiers on Saturday were trying to break up clashes between Palestinians and Jewish settlers in the northern West Bank town of Qusra.

Palestinian security sources and eyewitnesses said settlers used the cover of fog to approach the town south of Nablus with the aim of uprooting dozens of olive saplings, but were confronted by farmers who threw stones at them. Settlers from the nearby Esh Kodesh outpost and Qusra residents also clashed and threw stones at each other on Tuesday, when the Palestinians blamed the settlers for uprooting and damaging olive trees.

The Palestinians said saplings uprooted on Saturday were planted following Tuesday's incident.

A spokeswoman for the army confirmed that "there is a confrontation near Esh Kodesh, including mutual stone-throwing."

"Soldiers arrived at the scene and are currently responding with riot dispersal means," she added, noting there were reports of a lightly wounded Israeli civilian. The Palestinians said some villagers were injured by tear gas.

The Esh Kodesh settlers had said on Tuesday they would block Palestinians from working in fields near the outpost. Both sides claim ownership of the land.
Posted by: Steve White || 01/06/2013 00:00 || Comments || Link || E-Mail|| [336063 views] Top|| File under:
Syria-Lebanon-Iran
Shell Hits Damascus Christian Neighborhood
[An Nahar] A shell hit a Christian area of Damascus and a car bomb exploded elsewhere in the Syrian capital on Saturday, a watchdog said, as clashes raged around an airport in the north of the country that rebels have sought to capture.

"A shell was fired on Bab Tuma," a Christian quarter of Damascus's old city, said the Syrian Observatory for Human rights, without specifying exactly where it landed or where it was fired from.

Bab Tuma was targeted for the first time in the 21-month conflict by a car bomb in October that killed at least 13 people, but has been spared the violent clashes that have torn apart the rest of the country.

Early on Saturday, a car bomb blast rocked the Rokn Eddin neighborhood in the north of the capital, the Observatory said, but gave no further details.

In the north of the country, President Bashar Assad's army bombarded rebels positions in Aleppo province and clashes broke out between insurgents and troops in the areas around Aleppo international airport, the Observatory said.

Rebels have launched numerous assaults over the past few days to try to take the strategic airport of Syria's hard fought-over second city.

The airport was closed for two days from Tuesday after repeated insurgent attacks, and had to shut again on Friday due to "thick fog," the authorities said.

It would reopen later on Saturday, an airport official told AFP, saying the army had successfully repelled the attacks and driven off the rebels.

The Britain-based Observatory, which relies on a network of activists and medics on the ground for its information, said 50 people were killed in fighting across the country on Saturday, according to preliminary figures.

It gave a death toll of 130 for Friday, in a conflict which started out as a peaceful uprising in March 2011 and which the U.N. says has killed 60,000 people since it turned violent early on.

Posted by: Fred || 01/06/2013 00:00 || Comments || Link || E-Mail|| [336063 views] Top|| File under: Govt of Syria
Who's in the News
45
[untagged]
4
Govt of Pakistan
2
TTP
2
al-Qaeda in Pakistan
2
Jamaat-e-Islami
2
Taliban
1
al-Qaeda in North Africa
1
Govt of Sudan
1
Govt of Syria
1
Hamas
1
Iraqi Baath Party
1
al-Nusra
1
Sipah-e-Sahaba Pakistan
1
Arab Spring
1
Commies
Bookmark
E-Mail Me
The Classics
The O Club
Rantburg Store
The Bloids
The Never-ending Story
Thugburg
Gulf War I
The Way We Were
Bio
Merry-Go-Blog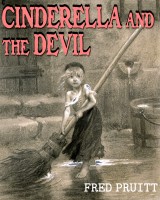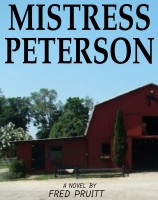 On Sale now!


A multi-volume chronology and reference guide set detailing three years of the Mexican Drug War between 2010 and 2012.

Rantburg.com and borderlandbeat.com correspondent and author Chris Covert presents his first non-fiction work detailing the drug and gang related violence in Mexico.

Chris gives us Mexican press dispatches of drug and gang war violence over three years, presented in a multi volume set intended to chronicle the death, violence and mayhem which has dominated Mexico for six years.
Click here for more information


Meet the Mods
In no particular order...


Steve White
Seafarious
tu3031
badanov
sherry
ryuge
GolfBravoUSMC
Bright Pebbles
trailing wife
Gloria
Fred
Besoeker
Glenmore
Frank G
3dc
Skidmark



Better than the average link...



Rantburg was assembled from recycled algorithms in the United States of America. No trees were destroyed in the production of this weblog. We did hurt some, though. Sorry.
3.231.217.107

Help keep the Burg running! Paypal: