Afghanistan
Bodies found in Pakistan wedding dancing case
Police in Pakistan say they have recovered three bodies, after women were shown singing at a wedding attended by men on Pakistani TV.

Reports in June that the women in the video had been killed over their actions were quelled when village elders gave campaigners assurances they were alive.

Police say they now believe relatives of the men may have been killed in a revenge attack by some the women's families.
Posted by: tipper || 01/05/2013 09:08 || Comments || Link || E-Mail|| [6495 views] Top|| File under:
Africa North
AQIM members seek to renounce terrorism
[MAGHAREBIA] Recent defections indicate that al-Qaeda in the Islamic Maghreb (AQIM) is becoming more fragile due to the disintegration of its internal structure over the last few months.

Terrorism analyst Abdul Hamid al-Ansari explained to Magharebia that the breakdown of AQIM is not happening the way of other organizations.

"Since AQIM took so long to take its current shape, its disintegration will follow the same path," al-Ansari said. "This is in case things continue naturally, that is without being subject to a sweeping attack against its core. They are expected to become within the coming years and months, simply regular people, hunted deep in the desert."

Abdelkader Rouim, former emir of the Armed Islamic Group (GIA), told El Khabar on December 16th, "About 100

gunnies

in Mali and other areas are ready to give up their arms and return to their homelands, if they benefit from an amnesty without being prosecuted, or obtain serious assurances towards this goal."

Rouim was the right arm man of Mokhtar Belmokhtar, aka Laaouar, before he benefited from Algeria's provisions of the Charter for Peace and National Reconciliation.

"The acquitting recently by the court of Ouergla in Algeria of six members who repented after being active in the past in the Moulathamin Brigade led by the terrorist Laaouar, has encouraged many

Death Eaters

in northern Mali to explore the option of renouncing violence in order to take advantage of the provisions of national reconciliation," Rouim added.

He added that tens of

gunnies

in northern Mali, Niger and "some other areas deep in the Sahara, including some leaders of the Moulathamin Brigade have the necessary courage to dispense with arms permanently, as well as the desire to repent, but they are afraid of punishment."

He expressed the hope to see the process continue.

Besides the voluntarily disarmament of

beturbanned goon

s, killings and arrests are further weakening the terrorist group.

"In fact, we are learning every week that some

bad boyz were potted

in

festivities

with Algerian troops, and have also learned about the dismantling of a sleeper cell in Morocco and the arrest of others in Mauritania, Mali and Niger," al-Ansari stated.

According to El Khabar, last month "the Joint Security Forces operating on the Algerian-Malian border managed to arrest six

beturbanned goons

deep in the desert 30 kilometres from the area of Borj Badji Mokhtar. These arrests came after a military aircraft spotted their movements when entering Algerian territory in the vicinity of Mauritania and on their way to northern Mali."

Posted by: Fred || 01/05/2013 00:00 || Comments || Link || E-Mail|| [6470 views] Top|| File under: al-Qaeda in North Africa
Mauritanian President welcomes Islamic moderates
[MAGHAREBIA] Mauritanian President Mohamed Ould Abdel Aziz met with the leaders of Jamaat Dawa wa Attabligh ("Society for Call and Spreading Faith") last Sunday (December 30th).

The meeting comes as part of Ould Abdel Aziz's support of what he describes as "moderate Islam", Mauritanian journalist Moulaye Ould Baheide said.

The consistency of Mauritania's strategic goals in supporting moderate Islam, which calls for peace, security, countering extremism and terrorism, is a factor serving the policies of the government, which is waging a fierce war against terrorist groups in northern Mali, the analyst added.

He said that Jamaat Dawa wa Attabligh was more attractive for young

Mohammedan

s after it refused to engage in confrontation with political or religious groups.

Instead, it chose to focus its dawa (preaching) efforts on matters of faith for its young supporters and to urge them to renounce extremism and avoid the kind of jihad that exists in the region.

"The group's relations with the authorities are relations of participation and construction, and the president's meeting with the leaders of dawa and

holy man

s serves the Mauritanian strategy for holding dialogue with moderate Islam and at the same time fighting against extremism and terrorism," Islamic groups expert Zain Al-Abidin Ould Mohamed said.

"At this particular juncture, it is important for Mauritania, which is facing the largest concentration of Salafist

gunnies

on its eastern border, to unify its internal front to send a clear message that the state doesn't fight Islam but extremism and crime," he added.

For his part, rights activist and journalist Abeid Ould Imijen said the Mauritanian regime reviewed the conditions and activities of Jamaat Dawa wa Attabligh in an attempt to control its movements and prevent its young members from joining the terrorist groups' strongholds in northern Mali.

Mauritanian blogger Mohamed Abdou agrees with Ould Imijen and adds that it is also to prepare the Mauritanian political scene for a decision to take part in the war on terrorist groups in northern Mali.

Posted by: Fred || 01/05/2013 00:00 || Comments || Link || E-Mail|| [6460 views] Top|| File under: Tablighi Jamaat
Mali Islamist Group Insists on Sharia, Autonomy for North
[An Nahar] One of the Islamist groups controlling north Mali said in its political program handed to regional mediators that it wants autonomy for the north and the rule of sharia law, according to the document seen Friday.

Ansar Dine, or "Defenders of the Faith", handed the text to Burkina Faso


...The country in west Africa that they put where Upper Volta used to be. Its capital is Oogadooga, or something like that. Its president is currently Blaise Compaoré, who took office in 1987 and may be in the process of being chased out now...


President Blaise Compaore, the top mediator in the Mali crisis, on Tuesday.

It says Ansar Dine has for the moment renounced independence for the north.

But it said that "the strict observance of Islamic law on all the territory of Azawad (northern Mali) is a non-negotiable imperative".

Ansar Dine and another

gang

in the north, the Azawad National Liberation Movement (MNLA) are both homegrown movements seen as more moderate than their sometime allies in the vast desert north, the jihadist groups the Movement for Oneness and Jihad in West Africa and al-Qaeda in the Islamic Maghreb.

A source close to Compaore said Friday that a second round of talks between Ansar Dine, the MNLA and the Mali government would be held in the Burkina capital next Thursday.

The Islamist groups seized northern Mali in the wake of a March coup in the capital Bamako, and have since imposed a brutal form of sharia, or Islamic law.

Their occupation of the Texas-sized territory has raised fears they could use the north as a base to launch attacks on the region and Europe.

Ansar Dine said Thursday that it had revoked a pledge to end hostilities, accusing the government of giving nothing in return.

African nations have 3,300 troops on standby for a mission to reclaim northern Mali.

The U.N. Security Council on December 20 approved the deployment of an international force, but in stages and without a precise timetable.

The council also insisted on the need for dialogue with

gang

s that reject terrorism and the partition of the country.

Posted by: Fred || 01/05/2013 00:00 || Comments || Link || E-Mail|| [6462 views] Top|| File under: Ansar Dine
Arabia
Egypt-UAE relations worsen with 'Brotherhood' arrests
[GOOGLE] Mistrustful ties between Islamist-run Egypt and the United Arab Emirates deteriorated further this week with the reported arrest in the UAE of more than 10 Egyptians allegedly spying for Egypt's

Moslem Brüderbund

.

The report, carried by the UAE newspaper Al-Khaleej, stirred a flurry of diplomacy and other activity as Egypt sought to limit the fall-out, which had the potential to add diplomatic woes to its already dire economic and domestic political problems.

The government of Egyptian President Mohamed Morsi, who hails from the

Moslem Brüderbund

, has so far made no public comment confirming or denying the information.

But a

front man

for the

Moslem Brüderbund

, Mahmoud Ghozlan, told AFP the accusations in the report had "no basis whatsoever" and were simply part of an "unfair campaign" against Egyptians in the UAE.

One of Morsi's advisors has been dispatched to the UAE for talks with the Gulf country's leaders.

And the Egyptian senate has set up a council to "work towards the release" of those tossed in the clink
Drop the rosco, Muggsy, or you're one with the ages!
, newspapers quoted senate president Ahmed Fahmi as saying.

Al-Khaleej, quoting an unidentified source it said was well-informed, reported on Tuesday that UAE security had broken a Brotherhood spy ring that had been collecting secret defence information on the country and illegally sending "large amounts" of money to its parent group in Egypt.

More than 10 people "belonging to the leadership of Egypt's

Moslem Brüderbund

" had been arrested, the newspaper said, adding that the cell had been recruiting expatriate Egyptians in the UAE.

It reported that the cell had held "secret meetings" across the country with Brotherhood members who instructed it on "the means of changing leadership in Arab countries".


Posted by: Fred || 01/05/2013 00:00 || Comments || Link || E-Mail|| [6464 views] Top|| File under: Muslim Brotherhood
Britain
Malala heads home to continue recovery
[TV.MSNBC] When most of the world came to know Malala Yousafzai, she had just been shot by a Taliban gunman on her school bus in Pakistain's Swat

...a valley and an administrative district in the Khyber Pakhtunkhwa Province of Pakistain, located 99 mi from Islamabad. It is inhabited mostly by Pashto speakers. The place has gone steadily downhill since the days when Babe Ruth was the Sultan of Swat...
Valley. The first time she was seen in the days following the attack, she was unconscious, listless, clinging to life as she was carried around by stretcher.

Multiple hospitals, thousands of miles, and nearly three months later, the 15-year old this week walked out of the Birmingham, England hospital where she has been treated, smiling and waving to the hospital camera, with a long road to recovery ahead but the worst of it, now behind her.

In a statement from the Queen Elizabeth Hospital, where the teenage education advocate has been treated since October 15th of last year, Medical Director Dr. Dave Rosser said Malala's team of doctors discharged her Thursday, deciding "that she would benefit from being at home with her parents and two brothers."

Malala's father,Ziauddin, her mother, Toorpekai, and two younger brothers, Khushal and Atul, followed her to Birmingham and have been staying in accomodations near the hospital. Sources close to the family say they are enjoying finally being together again, and that Malala and her father remain committed to their cause of education for all. At the moment, however, sources say their priority remains Malala's full recovery.

She had been making short visits to where her family was staying in recent weeks, but will now be treated on an outpatient basis at the hospital, making future visits for check-ups and continuing treatment. According to hospital officials, her final surgery should take place at the end of January or beginning of February. During that cranial reconstruction, doctors will replace the part of her skull that had been removed soon after she was shot to allow her brain to swell without causing Malala further damage. The original skull fragment or a custom-built titanium plate will be used in that process.

Hospital sources have called Malala's recovery "remarkable," particularly considering she was shot in the head at point-blank range, but warn that she has a long physical and psychological recovery ahead. She has been seen in brief video clips and photographs released periodically by the hospital, but has yet to speak publicly since she was attacked.


Posted by: Fred || 01/05/2013 00:00 || Comments || Link || E-Mail|| [6462 views] Top|| File under: TTP
Caribbean-Latin America
Chavez about to punch out?
Lots of slurpy tongue-love by the Guardian in this piece, just as you'd expect...

Ick. Some things are best kept behind closed doors. One would think the broadsheet of former public schoolkids with their university sheepskins would understand such things.

The change of mood in Plaza Bolivar could hardly be more dramatic. Less than three months ago, jubilant crowds filled the main square in Caracas to celebrate another election triumph for Hugo Chavez with chants of "Oo, ah, Chavez no se va" -- Chavez won't go. Now, however, supporters wait anxiously for any scrap of news from Havana, Cuba, where their president is fighting for his life after emergency cancer surgery.

"We are all very confused. We have no idea what to expect. I pray for his recovery but I am expecting the worst," said Joaquín Cavarcas, as he scanned the Ciudad CCS newspaper for the latest update.


He's got an incurable cancer, wide-spread metastases, internal bleeding, pneumonia and (likely) sepsis -- yup, you're quite reasonable here to expect the worst...

Next Thursday, Chavez is supposed to be inaugurated for a further six-year term of office at a ceremony at the National Assembly. But the usually gregarious, publicity-loving president


Which is Guardian-speak for dictatorial thug...

has not been seen or heard since his operation on 11 December, prompting speculation that he will not recover ever in time.
Continued on Page 49
Posted by: Steve White || 01/05/2013 00:00 || Comments || Link || E-Mail|| [6483 views] Top|| File under:
India-Pakistan
No 'good' or 'bad Taliban': defence minister
[Dawn] Defence Minister Syed Naveed Qamar on Friday said that there is no such thing as "good or bad Taliban", and that all those who are

faceless myrmidons

should be eliminated.

Speaking to media representatives in an informal conversation outside the Parliament House, Defence minister Syed Naveed Qamar said that Pakistain has so far released 26 Taliban prisoners.

The defence minister said that the Abbottabad


... A pleasant city located only 30 convenient miles from Islamabad. The city is noted for its nice weather and good schools. It is the site of Pakistain's military academy, which was within comfortable walking distance of the residence of the late Osama bin Laden....


commission report was being reviewed, after which it would be decided whether to make the report public or not.

Qamar said that the establishment was not behind Tehriki-Minhajul Koran (TMQ) chief Tahirul Qadri.

He said that it was Qadri's right to protest, however, nobody can be allowed to violate the Constitution.

Qamar said that consultation over the caretaker setup would be held with the opposition on March 17, before which there was no possibility of any such talks.

Posted by: Fred || 01/05/2013 00:00 || Comments || Link || E-Mail|| [6490 views] Top|| File under: Govt of Pakistan
Mobile phones are weapon of terrorism, says Malik
[Dawn] Federal Interior Minister Rehman Malik


Pak politician, Interior Minister under the Gilani government. Malik is a former Federal Investigation Agency (FIA) intelligence officer who rose to head the FIA during Benazir Bhutto's second tenure. Malik was tossed from his FIA job in 1998 after documenting the breath-taking corruption of the Sharif family. By unhappy coincidence Nawaz Sharif became PM at just that moment and Malik moved to London one step ahead of the button men. He had to give up the interior ministry job because he held dual Brit citizenship.


Friday said that mobile phones were now a weapon of terrorism as all improvised bombings were conducted through them.

Speaking in the Senate and later outside the Parliament House, he said elections will not be delayed and will be held on time as per the constitutional provisions.

The minister said that mobile phone services were suspended in different cities on Chehlum of Imam Hussain after taking all the provinces into confidence.

"Mobile phones are now a weapon of terrorism as all improvised bombings were conducted through them." He said that suspension of mobile phone services helped avoiding blasts.

The minister suggested that legislation should be done to ban illegal mobile phone SIMs sell as it has become a weapon of committing terror, adding the Pakistain Telecommunication Authority (PTA) has been written a letter in this regard.

Posted by: Fred || 01/05/2013 00:00 || Comments || Link || E-Mail|| [6463 views] Top|| File under: Govt of Pakistan
Final assault on Lal Masjid: Top clerics were not there
[Dawn] The

big shot

ship of the Lal Masjid and several key functionaries of Jamia Hafsa and Jamia Faridia, the two seminaries attached to it, were either not present in the mosque or had left it before the military launched its final assault on July 10, 2007.

This has emerged from the testimonies of 50 of the 294 witnesses recorded in the past four days by the one-man judicial commission inquiring into the July 3-11, 2007 bloody operation that killed 103 people, including family members of Maulana Abdul Aziz, head

holy man

of the mosque, teachers and students of the seminaries and 10 security personnel.

Asiya Hameed, a teacher of Jamia Hafsa and custodian of the record of the girls seminary, was among the 16 witnesses who recorded their statements with the commission on Thursday.

"Since I was not in the madrassa during the operation, I don't know the exact details," she said when asked by the head of the commission Justice Shehzado Sheikh of the Federal Shariat Court, whether she had the record of the girls who were on rolls, or went missing during the operation.

She said her uncle had taken her away from the mosque complex, where the girls seminary operated, on July 3, 2007, the day the operation began.

When she rejoined Jamia Hafsa, she said, she did not find the record, which security agencies might have taken away.

Maulana Aziz, who also acted as principal of Jamia Faridia located in Sector E-7, had similarly told the commission in his testimony on December 31 that he could not compile the record of the students killed or went missing in the operation as he was nabbed
Please don't kill me!
when he came out of the mosque on July 4, 2007, the day after the army laid siege to the mosque.

Reports at that time said Maulana Aziz slipped out in a 'burqa' in the company of his daughters and girl students leaving the mosque in response to appeals made by the administration in the days before the Special Services Group launched the final assault on July 10, 2007.

Nazim of Jamia Hafsa, Afzal Khan, deposing the day after Maulana Aziz did, told the commission that he and some 500 girl students had left the mosque on July 6, 2007 during a break in the curfew imposed in the mosque area.

Umme Hassan, Maulana Aziz's spouse and principal of Jamia Hafsa, was arrested from inside the mosque complex on July 10, 2007 but says she did not witness the last stages of the final assault.

She told Dawn that she had struggled for the enforcement of Sharia in the country and lost many members of her family in the quest, including her only son Hassan.

"I sacrificed my son for a cause. There was nothing more precious to me than him," she said.

Her husband, Maulana Aziz, had recounted to the commission other members the family lost -- his mother Sahiba Khatoon, younger brother Maulana Abdul Rashid Ghazi and two cousins.

Many teachers, students of Jamia Faridia and their administrator Tariq Saeed, escaped the misfortune as they were enjugged
Don't shoot, coppers! I'm comin' out!
inside the seminary located far away from the mosque, according to a teacher of Lal Masjid, Maulana Abdul Qadir.

Sajjad Ahmed, a Murree-based journalist, told the commission that his elder brother Khalid Ameen, inspired by sermons of

holy man

s, reached Lal Masjid on July 3, 2007 morning to defend it and went missing in the aftermath.

"I received his last call on July 6 (2007) and then silence fell, without a trace of him," he said. Despite his best efforts, Khalid Ameen's body was not found.

Sajjad told Dawn that his brother was not religious-minded and seldom offered prayer in Lal Masjid. "But because he was an emotional man, he decided to stand with the Lal Masjid people till the end," he said, adding that "the role of

holy man

s was not very encouraging in this episode".

"My family lives in a never-ending uncertainty over Ameen's fate."

Posted by: Fred || 01/05/2013 00:00 || Comments || Link || E-Mail|| [6464 views] Top|| File under: Govt of Pakistan
Southeast Asia
Thai police fill officer quota by deadline
A total of 150 police officers have been recruited to work in Thailand's three southernmost provinces, filling a quota sought by the Royal Thai Police Office. The officers should be deployed by next Thursday.

The Royal Thai Police recently announced plans to recruit 150 investigators to work in the deep South. Out of concerns the required number would not be met, it had introduced a policy of drawing lots to select officers. However, thanks to a surge of volunteers before yesterday's deadline, they did not have to resort to the drawing of lots as much as it expected.

The policy of selecting investigators by drawing lots caused unrest among some officers who called the method unfair. They threatened to go to the Administrative Court over the issue.

Pol Lt Gen Khamronwit said, "The situation isn't as bad as thought. You will need time to adapt. Don't be terrified. If I have a chance, I'd love to go back and serve there."

The officers who lodged a petition against the policy will face a disciplinary investigation.
Posted by: ryuge || 01/05/2013 00:00 || Comments || Link || E-Mail|| [6465 views] Top|| File under:
Syria-Lebanon-Iran
Syria Slams 'Biased' U.N. Report
[An Nahar] Syria has slammed as "biased" a United Nations


...the Oyster Bay money pit...


report that called the conflict in the country overtly sectarian, state media said on Friday.

The foreign ministry accused the U.N. of a "lack of professionalism" in producing its report, and said that any sectarian dimensions to the conflict were because of foreign support for "

gang

s," state news agency SANA said.

The U.N.'s Commission of Inquiry on Syria, established in August 2011, has yet to gain access to the country, despite the foreign ministry stressing a "willingness" to work with the outside

Sherlocks

.

"Unfortunately, the Commission missed all these opportunities (for mutual cooperation)," the ministry said in a statement.

In response to a U.N. finding that "entire communities" were at risk from the civil war, the ministry pointed to the historic coexistence of Syria's various ethnicities and religions, saying the regime was battling "terrorist groups financed from abroad."

It expressed shock that "the Commission does not seek to investigate fatwas (decrees) issued by foreign

bad turban

s" calling for the targeting of various communities in Syria.

Officials in
Hereditary President-for-Life Bashir Pencilneck al-Assad


Lord of the Baath...


's regime and state media have long categorized activists and armed

snuffies

alike as enemies or "terrorists" funded by Gulf rivals Qatar and Soddy Arabia


...a kingdom taking up the bulk of the Arabian peninsula. Its primary economic activity involves exporting oil and soaking Islamic rubes on the annual hajj pilgrimage. The country supports a large number of princes in whatcha might call princely splendor. When the oil runs out the rest of the world is going to kick sand in their national face...


, former ally Turkey and the West.

The U.N. report did warn, however, that increasingly strong Islamist armed opposition groups were operating independently of the main rebel force, the Free Syrian Army.

Posted by: Fred || 01/05/2013 00:00 || Comments || Link || E-Mail|| [6463 views] Top|| File under: Govt of Syria
Reports: Pro-Assad Militias in Northern Lebanon Preparing for 'Terrorist Missions'
[An Nahar] Groups close to Syrian
Hereditary President-for-Life Bashir Pencilneck al-Assad


One of the last of the old-fashioned hereditary iron-fisted fascist dictators...


's regime came to

Leb

in a mission to perform terrorist activities, LBCI television reported on Friday.

"These groups have resided in a northern area with Christian-majority," LBCI said, adding that the armed clans are coordinating their activities with local political forces in the north.

Security information revealed that the pro-Assad groups will try to make the terrorist incidents look as if they were planned and executed by Islamist

bad boy

s, in order to tarnish the reputation of Syrian refugees.

"These reports should be treated as notifications and must be dealt with seriously by the General Prosecution," security sources informed the TV channel.

LBCI explained that there is difficulty in investigating and in the questioning of Syrians in

Leb

, because of the absence of coordination with Syria's authorities.

The cabinet on Thursday voted to adopt a three-part plan to tackle the influx of refugees from war-torn Syria. It was revealed that the plan involves the "registration -- which means the counting of refugees -- medical and food aid, and the security and social consequences."

Posted by: Fred || 01/05/2013 00:00 || Comments || Link || E-Mail|| [6464 views] Top|| File under: Govt of Syria
Iran's Ministry of Intelligence and Security - A Profile
An unclassified report prepared by the Federal Research Division, Library of Congress under an Interagency Agreement with the Combating Terrorism Technical Support Office's Irregular Warfare Support Program, December 2012
Posted by: Crerenter Hupomoque2884 || 01/05/2013 00:00 || Comments || Link || E-Mail|| [6463 views] Top|| File under:
Who's in the News
41
[untagged]
6
Govt of Pakistan
5
Govt of Syria
4
TTP
3
al-Qaeda in North Africa
1
Ansar Dine
1
Hamas
1
Jemaah Islamiyah
1
Arab Spring
1
Muslim Brotherhood
1
Tablighi Jamaat
1
Lashkar-e-Islami
Bookmark
E-Mail Me
The Classics
The O Club
Rantburg Store
The Bloids
The Never-ending Story
Thugburg
Gulf War I
The Way We Were
Bio
Merry-Go-Blog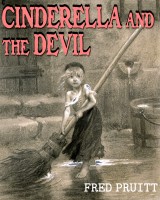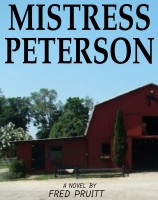 On Sale now!


A multi-volume chronology and reference guide set detailing three years of the Mexican Drug War between 2010 and 2012.

Rantburg.com and borderlandbeat.com correspondent and author Chris Covert presents his first non-fiction work detailing the drug and gang related violence in Mexico.

Chris gives us Mexican press dispatches of drug and gang war violence over three years, presented in a multi volume set intended to chronicle the death, violence and mayhem which has dominated Mexico for six years.
Click here for more information


Meet the Mods
In no particular order...


Steve White
Seafarious
Pappy
lotp
Scooter McGruder
john frum
tu3031
badanov
sherry
ryuge
GolfBravoUSMC
Bright Pebbles
trailing wife
Gloria
Fred
Besoeker
Glenmore
Frank G
3dc
Skidmark
Alaska Paul



Better than the average link...



Rantburg was assembled from recycled algorithms in the United States of America. No trees were destroyed in the production of this weblog. We did hurt some, though. Sorry.
3.236.253.192

Help keep the Burg running! Paypal: