-Lurid Crime Tales-
Florida Police Shot Suspected Cop Killer 68 Times
LAKELAND, Fla. -- Officers fired 110 rounds of ammunition at the man suspected of killing a sheriff's deputy, killing the suspect, according to an autopsy released by the sheriff's office. Angilo Freeland -- who was suspected of fatally shooting the deputy after being pulled over for speeding Thursday -- was hit 68 times by the SWAT team members' shots, the examination released Saturday showed.



"I suspect the only reason 110 rounds was all that was fired was that's all the ammunition they had"

Sheriff Grady Judd

He also was suspected of wounding a deputy and killing a police dog.

Freeland's death ended a nearly 24-hour manhunt that forced schools to lock down and families to stay indoors as about 500 officers scoured the woods. The wounded deputy had pulled Freeland over for speeding and became suspicious of his identification. The suspect got nervous and bolted into the woods, officials said.

Polk County Sheriff Grady Judd said he was not concerned by the number of shots fired. "You have to understand, he had already shot and killed a deputy, he had already shot and killed a K-9 and he shot and injured another deputy," Judd said by phone Saturday. "Quite frankly, we weren't taking any chances."

Ten SWAT officers surrounded Freeland on Friday as he hid beneath brush and a fallen tree in a rural area. Authorities say he raised the gun belonging to the deputy he had killed, prompting nine officers to fire.

"I suspect the only reason 110 rounds was all that was fired was that's all the ammunition they had," Judd said. "We were not going to take any chance of him shooting back."

Also released Saturday were autopsy results for the deputy, Vernon Matthew Williams, 39, which showed he had been shot eight times. He was not wearing a protective vest, but shots hit him in his right leg and behind his right ear, among other places. Diogi, his German shepherd police dog, was also killed. The dog had been shot once in the chest.

Authorities said deputy sheriff Doug Speirs, also 39, was fired at several times and shot once in the leg. A sergeant and an officer from the Lakeland Police Department were also fired at, authorities said.
Posted by: Steve White || 03/04/2009 00:00 || Comments || Link || E-Mail|| [6472 views] Top|| File under:
-Short Attention Span Theater-
The Rantburg Defender-Scimitar & Times-Picayune special edition Boeing
Passengers are angry about being forced to fly on a new Southwest Airlines plane featuring a bikini-clad model, saying it is "soft porn" and is offensive to families.

Israeli supermodel Bar Refaeli, currently dating actor Leonardo DiCaprio, is pictured lying seductively in a revealing white bikini along the length of the Boeing 737 as part of a promotional deal with Sports Illustrated.

The latest addition to the US-based airline was unveiled this month and is deployed like other aircraft in the fleet, servicing all its routes.
Photos here.
Posted by: Mike || 03/04/2009 13:24 || Comments || Link || E-Mail|| [6466 views] Top|| File under:
University offers first Beatles degree
A university in Liverpool has launched a Master of Arts degree in The Beatles, the city's most famous sons, and called the qualification the first of its kind.


I've felt this inner emptiness all these many years. This wasn't what was missing.


Liverpool Hope University says on its website that the course entitled "The Beatles, Popular Music and Society" consists of four 12-week taught modules and a dissertation.
Think of the many hundreds of pages you could write discusing the existential meaning of
Then when I awoke
I was alone
This bird had flown.
Why, you could crank out a 900-pager just on Yoko. And she couldn't even sing. The best she could do was to shake a tambourine.
"There have been over 8,000 books about The Beatles but there has never been serious academic study and that is what we are going to address," said Mike Brocken, senior lecturer in popular music at Hope.


One wonders why.


"Forty years on from their break-up, now is the right time and Liverpool is the right place to study The Beatles.


"Everybody's unemployed, there is no work, so we might as well piss our time away studying the inconsequential."


"This MA is expected to attract a great deal of attention, not just locally but nationally and we have already had enquiries from abroad, particularly the United States."


... where the inconsequential presented in a Brit accent is particularly prized...


The university said it was the first postgraduate taught course on The Beatles in the United Kingdom, and possibly the world.


And by Gum, I have an idea why.
Posted by: Fred || 03/04/2009 00:00 || Comments || Link || E-Mail|| [6460 views] Top|| File under:
-Signs, Portents, and the Weather-
Russian scholar says US will collapse -- next year
Sounds like Russian scholars are right up there with Islamic scholars...


MOSCOW -- If you're inclined to believe Igor Panarin, and the Kremlin wouldn't mind if you did, then President Barack Obama will order martial law this year, the U.S. will split into six rump-states before 2011, and Russia and China will become the backbones of a new world order.

Panarin might be easy to ignore but for the fact that he is a dean at the Foreign Ministry's school for future diplomats and a regular on Russia's state-guided TV channels. And his predictions fit into the anti-American story line of the Kremlin leadership.

"There is a high probability that the collapse of the United States will occur by 2010," Panarin told dozens of students, professors and diplomats Tuesday at the Diplomatic Academy -- a lecture the ministry pointedly invited The Associated Press and other foreign media to attend.


Enthusiastically accepted, I'll bet...




Dr. Prognosticator didn't mention that Russia would go down three months before we do ...


The prediction from Panarin, a former spokesman for Russia's Federal Space Agency and reportedly an ex-KGB analyst, meshes with the negative view of the U.S. that has been flowing from the Kremlin in recent years, in particular from Vladimir Putin. Putin, the former president who is now prime minister, has likened the United States to Nazi Germany's Third Reich and blames Washington for the global financial crisis that has pounded the Russian economy.

Panarin didn't give many specifics on what underlies his analysis, mostly citing newspapers, magazines and other open sources. He also noted he had been predicting the demise of the world's wealthiest country for more than a decade now.


Wow. Credible or what? Don't kill the job, Igor.


But he said the recent economic turmoil in the U.S. and other "social and cultural phenomena" led him to nail down a specific timeframe for "The End" -- when the United States will break up into six autonomous regions and Alaska will revert to Russian control.


...and if it doesn't, he'll just revise the timetable. Like those "End of the World" guys.


Panarin argued that Americans are in moral decline, saying their great psychological stress is evident from school shootings, the size of the prison population and the number of gay men.


America collapses: Prison Inmates, Gays Hardest Hit...


Turning to economic woes, he cited the slide in major stock indexes, the decline in U.S. gross domestic product and Washington's bailout of banking giant Citigroup as evidence that American dominance of global markets has collapsed. "I was there recently and things are far from good," he said. "What's happened is the collapse of the American dream."


How's the "Russian dream" working out these days?


Panarin insisted he didn't wish for a U.S. collapse, but he predicted Russia and China would emerge from the economic turmoil stronger and said the two nations should work together, even to create a new currency to replace the U.S. dollar.

Asked for comment on how the Foreign Ministry views Panarin's theories, a spokesman said all questions had to be submitted in writing and no answers were likely before Wednesday.


Look's like some closet Commies are still around in the Foreign Ministry.


It wasn't clear how persuasive the 20-minute lecture was. One instructor asked Panarin whether his predictions more accurately describe Russia, which is undergoing its worst economic crisis in a decade as well as a demographic collapse that has led some scholars to predict the country's demise. Panarin dismissed that idea: "The collapse of Russia will not occur."


Kinda like when the Soviets were gonna bury us...


But Alexei Malashenko, a scholar-in-residence at the Carnegie Moscow Center who did not attend the lecture, sided with the skeptical instructor, saying Russia is the country that is on the verge of disintegration. "I can't imagine at all how the United States could ever fall apart," Malashenko told the AP.
Posted by: tu3031 || 03/04/2009 10:26 || Comments || Link || E-Mail|| [6458 views] Top|| File under:
Africa Subsaharan
Zim judge orders Bennett's release
A Zimbabwean judge on Tuesday ordered the release of a senior lawmaker, who was part of the opposition until a new unity government was formed last month, after nearly three weeks in prison on weapons charges. High Court Judge Tedias Karwi ruled there was "no merit" in the state's application for Movement for Democratic Change (MDC) lawmaker Roy Bennett to be denied bail.

The detention of Bennett, who was nominated as deputy agriculture minister, has strained relations in the new unity government. He was arrested hours before the new Cabinet was sworn in.

It was not immediately clear whether Bennett would be released immediately or whether the state would appeal to the Supreme Court. Defence lawyer Beatrice Mtetwa told reporters the state wanted bail raised to $5 000 and wanted him to report to police each day, but the judge refused.

Former opposition leader Morgan Tsvangirai was sworn in on Tuesday in Parliament and will deliver his first speech as prime minister on Wednesday.

Attorney General Johannes Tomana was also sworn in. He was unilaterally reappointed by President Robert Mugabe last week to the anger of the MDC, which said it breached the power-sharing agreement.

Tomana's office is believed responsible for the continued detention of Bennett, as well as human rights activists. The MDC said it feared the state would not comply with the release order because prosecutors were seen at Tomana's office, apparently seeking new orders. It said a total of 10 MDC and civil society activists who have been languishing in prison since last year were released, but three remained in custody after failing to meet stringent bail conditions.
Posted by: Fred || 03/04/2009 00:00 || Comments || Link || E-Mail|| [6461 views] Top|| File under:
Envoys in Guinea-Bissau to head off possible coup
African and Portuguese-speaking envoys flew to Guinea-Bissau on Tuesday to try to head off a possible coup after the president and army chief were killed. Soldiers guarded strategic locations in the capital Bissau and local media said the National Assembly would meet on Tuesday.


They murdered the head of state after the army chief was murdered, but that wasn't a coup. It was just murder.


The army has denied any wish to seize power, but it was unclear who controlled the poor former Portuguese colony of 1,6-million, where the involvement of drug traffickers has worsened years of instability. The borders remained closed.

President Joao Bernardo "Nino" Vieira and his long-standing rival General Batista Tagme Na Wai, the armed forces chief, were killed in separate attacks hours apart on Sunday and Monday. "The African Union [AU] appeals urgently to the political parties and actors of this country to exercise restraint and refrain from plunging the country once again into a spiral of power struggle," the continental body said in a statement. "The AU underscores the need to make every effort to avoid the use of violence and power-grabbing as a means of settling disputes," it said, adding it would send an envoy to Bissau "to assess the situation and prevent it from worsening".

The AU suspended neighbouring Guinea after a coup in December following the death of its president.

Senior envoys from Portuguese-speaking countries, including Portuguese State Secretary for Foreign Relations and Cooperation Joao Gomes Cravinho, arrived in Bissau on Tuesday. "We maintain constant telephone contact, but actually being there sends a different kind of a signal and gives another opportunity to talk. At this moment there is no indication of a need for any international or military force for Guinea-Bissau," Cravinho said on Portugal's SIC television before he set off.

Posted by: Fred || 03/04/2009 00:00 || Comments || Link || E-Mail|| [6463 views] Top|| File under:
Chiluba's wife jailed
A court in Zambia on Tuesday sentenced former president Fredrick Chiluba's wife, Regina, to three-and-a-half years in prison for fraud.
Posted by: Fred || 03/04/2009 00:00 || Comments || Link || E-Mail|| [6461 views] Top|| File under:
Frederick Forsyth stumbles on G-Bissau drama
Author Frederick Forsyth has told the BBC of his surprise to find himself in Guinea-Bissau on the day the president and army chief were assassinated.

The British writer flew in to research a new book as the country was plunged into a drama that could have leapt from the pages of one of his thrillers. The Day of the Jackal author told of the "bizarre" events as renegade troops "rather slowly" killed the president.

He said the drama was "garnish on the cake" that might be in his new novel. The writer was at pains to point out: "I can assure you I had nothing to do with the coup d'etat." Forsyth has previously admitted helping to finance a 1973 coup attempt in another West African state, Equatorial Guinea.

Those events were the inspiration for his 1974 book The Dogs of War, which chronicles a failed plan by a group of European mercenaries to topple the government of a fictional African country.
Posted by: john frum || 03/04/2009 00:00 || Comments || Link || E-Mail|| [6466 views] Top|| File under:
Bangladesh
Plot to foil democracy still on: PM
Prime Minister Sheikh Hasina yesterday said conspiracy and evil designs are still being hatched after the bloody BDR mutiny in a bid to foil the country's democracy, independence and sovereignty.
Posted by: Fred || 03/04/2009 00:00 || Comments || Link || E-Mail|| [6458 views] Top|| File under:
Caribbean-Latin America
Hugo strangles food industry
President Hugo Chavez is tightening state control over Venezuela's food supply, setting quotas for food staples which are to be sold at government-imposed prices.


this will turn out well. Les Miserables in spanish. I love that play!
Posted by: Frank G || 03/04/2009 20:21 || Comments || Link || E-Mail|| [6460 views] Top|| File under:
Venezuela to Cut Oil Contracts as Prices Fall
Venezuela said it will seek to renegotiate contracts with oil-service companies and force food producers to make basic items covered by the government's price-control policies -- moves that point to increased economic strain.

More than 90% of Venezuela's hard currency comes from its oil production, which populist President Hugo Chávez has used to fund a splurge in consumer imports and underwrite social spending programs.

* Statement from Venezuelan Government

In the past few months, Mr. Chávez also spent freely on a political campaign to persuade Venezuelan voters to scrap term limits and allow him to run for president as many times as he likes. He won that referendum last month.

But as oil prices have plummeted, Mr. Chávez is increasingly hard-pressed to pay for his programs. Adding to woes is falling production at state oil company Petroleos de Venezuela SA.

Oil Minister and PDVSA President Rafael Ramirez said in a statement that the company planned to cut its spending on oil-service contractors by 40%. He didn't say how much money it intended to save. The company has built up huge debts with more than 6,000 contractors and suppliers, some of which have stopped work until they are paid.

On another front, the Venezuelan government, which has been bedeviled by more than 30% inflation, issued new regulations that force the country's food producers to make products governed by Venezuela's severe price-control regime.

For years, Mr. Chávez has been battling private food manufacturers and farmers, whom he blames for periodic shortages of foods ranging from chickens to coffee. Food producers blame the government's price-control regulations, which the producers say force them to sell items for less than they cost to make.

Now, producers of 12 key food staples, including rice, sugar, milk, pasta, coffee and cooking oil, will have to make sure that at least 70% of their production is composed of products whose prices are controlled by the government.

With the new regulation, the government is trying to counter what it says are efforts by food producers to avoid price controls by using basic food inputs, such as raw milk, to make low-fat milk rather than price-controlled whole milk.

Indeed, last weekend, Mr. Chávez announced the Venezuelan government would take over the country's rice mills, which he said were making flavored rice instead of price-controlled white rice.
Posted by: tipper || 03/04/2009 08:57 || Comments || Link || E-Mail|| [6458 views] Top|| File under:
The Most Dangerous Gang In America May Already Be In Your Neighborhood
MS-13 (or Mara Salvatrucha) was formed by Salvadoran, mostly illegal immigrants in the 1980Žs, during El SalvadorŽs civil war. While the gang was originally made up exclusively of Salvadorans, they now accept all Central Americans as well as Mexicans. MS stands for Mara (slang for mob), Salva (El Salvador), Trucha (slang for on-guard).

MS-13 began in Los Angeles and as members moved deeper into the country, more loosely structured gangs or cliques were formed. However, these cliques continued to communicate with one another, and the network was formed.


Difficult to believe it all began in Los Angeles.


Over the years, MS-13 has become more well structured, the FBI believes that the gangŽs L.A. members have a higher status amongst the group. The gang typically targets high school and even middle school students for recruitment.

Initiation into the gang usually consists of the recruit committing a brutal attack on either a rival gang member or even upon an unsuspecting civilian. On November 26, 2008, Jonathan Retana was convicted of the murder of Miguel Angel Deras, which was part of an MS-13 initiation.

MS-13 has aligned themselves with the Mexican Mafia, which has a large presence not only on U.S. streets, but is widely viewed as the most powerful prison gang. The smaller MS-13 pays the Mexican Mafia for protection, while their members are incarcerated.

According to the FBI, there are at least 70,000 MS-13 gang members operating between Central America and the United States. The FBI also reports that the gang currently operates in 42 states as well as the District of Columbia. The highest concentrations are in California, the District of Columbia, New York, and Virginia. MS-13 set up shop in Northern Virginia during the 1990s, lured by the region's fast-growing Salvadoran population, later expanding into the Maryland suburbs of Langley Park and Gaithersburg.

An example of how widespread the gangŽs tentacles have become was seen in March 2005, when a nation-wide sting operation targeting MS-13, nabbed 103 gang members. All 103 were in this country illegally. The arrests were made in Baltimore, New York, Newark, Dallas, Los Angeles, as well as the District of Columbia.

The FBI's National Gang Task Force Director Robert Clifford, said: "The migrant moves and the gang follows. If you follow the construction trade, that is where a lot of these immigrants go."


Construction trade, like Fannie & Freddie backed track home developers previously operating here in the Atlanta area


MS-13 engages in a wide variety of criminal activities including drug distribution, murder, rape, prostitution, robbery, home invasions, human smuggling, kidnapping, and carjacking. The gang is infamous for machete and grenade attacks. They have also been known to behead their enemies.


Most are undoubtedly registered Republicans.


In addition to their other criminal activities, MS-13 also apparently acts as paid assassins, with the target being U.S. law enforcement.
Posted by: Besoeker || 03/04/2009 08:41 || Comments || Link || E-Mail|| [6458 views] Top|| File under:
Caucasus/Russia/Central Asia
Khodorkovsky on trial for financial crimes
A new trial of jailed Russian oil tycoon Mikhail Khodorkovsky began Tuesday with the former Yukos chief facing charges of crimes that could keep him jailed into old age. Khodorkovsky and fellow defendant Platon Lebedev shook hands as they took their places inside a bulletproof transparent booth in the heavily guarded courtroom.
Posted by: Fred || 03/04/2009 00:00 || Comments || Link || E-Mail|| [6460 views] Top|| File under:
Europe
Europe's banks face a $2 trillion dollar shortage
European banks face a US dollar "funding gap" of almost $2 trillion as a result of aggressive expansion around the world and may have difficulties rolling over debts, according to a report by the Bank for International Settlements.


Bottom line, the USD is going to appreciate a lot more.
Posted by: tipper || 03/04/2009 19:13 || Comments || Link || E-Mail|| [6458 views] Top|| File under:
Home Front: WoT
Cause of San Diego F/A-18 crash
San Diego -- The F/A-18 crash that killed four family members in a San Diego neighborhood on Dec. 8 was caused by poor maintenance on the plane and a series of errors by the pilot and officers trying to guide him to an emergency landing, the results of a Marine investigation released today concluded.

Four officers at Miramar Marine Corps Air Station have been relieved of duty, a probable career-ending sanction. Nine other Marines and sailors have also been punished. The pilot, who was still in training, has been grounded. The assistant commandant for aviation will decide whether he is allowed to resume flying. "While we did not find any evidence of criminal wrongdoing, the responsible parties are being held accountable for their part in this tragic accident," Maj. Gen. Randolph Alles, an F/A-18 pilot and assistant commander of the Miramar-based 3rd Marine Aircraft Wing, told reporters at an afternoon news conference.

Hours earlier, Marine brass briefed politicians in Washington and San Diego, as well as Dong Yun Yoon, whose wife, two young daughters and mother-in-law were killed when the plane smashed into their home. Owners of two adjacent homes were also briefed.
Continued on Page 49
Posted by: Steve White || 03/04/2009 00:00 || Comments || Link || E-Mail|| [6461 views] Top|| File under:
India-Pakistan
India test fires supersonic land attack cruise missile
NEW DELHI: India test fired the land attack version of the BrahMos supersonic cruise missile at the Pokharan range in Rajasthan Wednesday, six weeks after its failed test on Jan 20, an official here said. "The analysis of the parameters of the missile flight will take some time," a Defence Research and Development Organisation (DRDO) official said while confirming the test firing of the missile.

The BrahMos missile, a joint venture of India and Russia, failed its test trial on Jan 20 by missing the target.

Since cruise missiles fly at low altitudes, they have the ability to evade enemy radars and air-defence systems. They are also easier and cheaper to operate as precision strike weapons.

The Indian Army has already begun inducting the land-fired version of the BrahMos, with the first battery entering service in June 2007. Each battery is equipped with four mobile launchers mounted on heavy 12x12 Tatra transporters. The army plans to induct three more such batteries.

The anti-ship naval version has also been inducted into service with its integration on the destroyer INS Rajput, with two other ships of the same class to be similarly equipped. The missiles will also be mounted on the three 7,000 tonne Kolkata class destroyers currently being constructed at Mumbai's Mazagon docks.

The missile, which takes its name from the Brahmaputra and Moskva rivers, has a nearly 300 km range and carries a 300 kg conventional warhead. It can achieve speeds of up to 2.8 Mach or nearly three times the speed of sound.
Posted by: john frum || 03/04/2009 05:41 || Comments || Link || E-Mail|| [6459 views] Top|| File under:
IAEA approves extra atom inspection pact for India
VIENNA - U.N. nuclear watchdog governors on Tuesday approved a deal allowing extra inspections of India's atomic industry, a condition of a U.S.-led deal allowing New Delhi to import nuclear technology after a 33-year freeze. Passage of an "Additional Protocol" somewhat expanding the International Atomic Energy Agency's monitoring rights in India came a month after New Delhi signed a basic nuclear safeguards accord opening its civilian nuclear plants to U.N. inspections.

The Additional Protocol would give IAEA inspectors more information on India's nuclear-related exports, imports and source material, diplomats familiar with the issue said.

But some members of the 35-nation IAEA Board of Governors joined the consensus vote only with reluctance, they said. Sceptics felt that while heightened U.N. safeguards were a net gain for a country outside the Non-Proliferation Treaty, they could have been stronger had there been more time for negotiations, they added. Switzerland, South Africa, Ireland and Cuba protested that the agreement was handed to the board only two days ago, too late to thoroughly assess whether it will really contribute to disarmament," one diplomat in the closed-door meeting said.

"It doesn't because there are no provisions to ensure India cannot divert into its military nuclear sector nuclear materials and know-how it obtains abroad for the civilian sector."

The protocol would give inspectors wider access to India's programme but not as much as in states that have signed the NPT.

IAEA oversight was stipulated when the 45-nation Nuclear Suppliers Group agreed in September to lift a ban on nuclear trade with India, imposed after its first nuclear test in 1974 and for its refusal to join the NPT. India, Pakistan and Israel are the only countries never to have never signed the NPT.

Washington pushed through the NSG "waiver" because this was indispensable to implementing its own 2005 nuclear cooperation pact to supply India with nuclear technology. U.S. officials said the deal, a major plank in former U.S. President George W. Bush's foreign policy, would forge a strategic partnership with India, help it meet rising energy demand and open up a nuclear market worth billions of dollars.
Posted by: Steve White || 03/04/2009 00:00 || Comments || Link || E-Mail|| [6458 views] Top|| File under:
Sindh govt withdraws cases against Altaf
Sindh Chief Minister Syed Qaim Ali Shah has informed that the government has withdrawn most of cases against Muttahida Qaumi Movement (MQM) chief Altaf Hussain. Addressing a news conference here on Tuesday, Shah said the government has taken this step as part of its policy of national reconciliation. Â"The cases have been withdrawn. It is now up to Altaf Hussain whether he returns to country or not,Â" he said.
Posted by: Fred || 03/04/2009 00:00 || Comments || Link || E-Mail|| [6460 views] Top|| File under: Govt of Pakistan
Musharraf-Benazir plan was to keep Sharifs away: ex-UK envoy
True that Nawaz Sharif and Shahbaz Sharif have been disqualified by a controversial Supreme Court decision but there are possibilities that the script for their political elimination was written outside Pakistan.


Never picked up on that, didja? They are a subtle lot, I'll give 'em that.


And one of the reasons could be their public perception as rightist politicians opposed to the American designs for South Asia.


Or maybe it's because nobody can stand Uncle Fester...


Evidence is increasingly available in the Western writings that Washington and London "induced" former president Parvez Musharraf to facilitate the return of Benazir Bhutto in 2007 after spending over a year in secret diplomacy.


Benazir was the voice, or at least the face, of sweet reason, especially when compared to the rest of Pakistain. People tried to overlook the fact that she was married to Mr. Ten Percent and surrounded by as rapacious a bunch of crooks as most people could imagine.


But more important part of the US-UK plan was to make sure Nawaz Sharif did not return to Pakistan lest he jeopardised the ascendancy of Bhutto to power.


Most people noticed that when Benazir was invited back and not Uncle Fester.


Writing in the latest edition of Survival, the International Institute for Strategic Studies' bimonthly magazine, former British high commissioner to Pakistan Hilary Synnott revealed that the American and British governments were concerned to protect their interests in Afghanistan and in countering terrorism, especially after Musharraf sacked his chief justice in March 2007 and suspended some 60 judges.


Oh, yeah. That was brilliant, wasn't it?


"The ensuing militant protests by the judiciary, being neither religious nor party political activists, introduced a new and unusual dimension to the political crisis. "When Musharraf rashly declared a state of emergency on 3 November, it became clear that his days are numbered."


Perv yanked the lever on himself with that one...


The US and the UK, according to Synnott hoped they could still promote democracy while maintaining Musharraf in power and that was why both Musharraf and Bhutto were encouraged to come to an accommodation despite their deep mutual antipathy.


Nawaz, meanwhile, was hustled back on the plane when he showed up uninvited...


"Musharraf was induced to arrange for the criminal charges against Bhutto and her husband to be dropped so as to allow her to lead her Pakistan People's Party (PPP) in the general elections due in late 2007.


That doesn't mean they weren't guilty as sin, just that the charges were dropped. There's a diffo.


The plan was that, with the aid of the so-called "king's party" (Pakistan Muslim League-Q), which backed Musharraf, the PPP would assume the prime ministership while Musharraf remained as president, having first stood down as chief of army staff.


We knew they weren't gonna let Perv retain both offices, even if the presidency was a ceremonial position. Zardari's occupying the same post, and it's not ceremonial.


"Sharif, however, would not be allowed to return to Pakistan from his forced exile in Saudi Arabia, which would severely disadvantage his Pakistan Muslim League-N, Pakistan's only other significant national political party, which might otherwise threaten Bhutto's ascendancy."


I don't think Benazir was ever in real danger of losing to Nawaz, though I'm sure there were lotsa ballot boxes waiting to be stuffed. He was too recent a memory, smelled too strongly of Kargil, and just as corrupt as the Bhutto's. Benazir was a whiff of the romantic past, her father fondly if inaccurately recalled, and better looking than Uncle Fester.


In his essay "What is happening in Pakistan", the former British envoy analysed that Pakistan could experience more violence and disorder unless greater attention was paid to its challenges but "it is unlikely that the country is on the brink of state failure".


I'da said it went over the brink about the time Benazir was murdered. And I'm not positive Gomez was uninvolved in that.


His reasons for optimism lie in relatively stable areas including the Punjab, which have weathered many storms in the past and are unlikely to disintegrate into chaos.


Precisely where in Punjab is it relatively stable?


But diplomatic sources are concerned that the present Zardari-Sharif episode can turn ugly in coming days when the lawyers march towards Islamabad with overt support from Sharif loyalists.


Gomez and Uncle Fester play the violin and the clarinet, respectively, whilst Peshawar burns.


But analysts like Hilary Synnott were ready for such eventualities even before the Pakistaní apex court saw the Sharifs as unfit to partake in electoral politics.


Was he, by Gad? Good olde Hilary! Always on top of things Pakistained...


His pre-Supreme Court decision advice for Pakistanís international friends was to avoid prescribing solutions to the mess the country is getting into. "In the light of past experience, the friends of Pakistan would do well not to be too prescriptive in dealing with Pakistan's complex political scene. If Zardari's political star will fall, the current working assumption is that his leadership, in some form or other, would be replaced by that of Nawaz Sharif."


Or that of Baitullah Mehsud. My personal opinion is that they're gonna squabble and bicker and "long march" and stage shutter-down strikes until both sides are too exhausted to lift their snouts out of the trough, at which point there'll be another coup and both will be packed off to London or Riyadh again.


The former diplomat reasons that Nawaz Sharif of 2009 could be different from the one Pakistan experienced in the 1990s. "In view of the failings of Sharif's previous leadership, there are grounds for concern. Responding to popular sentiment, he may be expected to be cautious about alignment with the United States and, as in the past, have closer relationship with religious groupings than does the centre-left PPP. Nor can there be any certainty that he has learned from the mistakes of the past.


My guess is that he hasn't. And he's been on the other side ever since he got back.


"But that is equally true of Zardari, about whom there are grounds for concern.


He's the slicker of the two, but I'm not sure he's the greedier.


"For all his past and possibly present shortcomings, Sharif is no revolutionary and may be expected to adopt a pragmatic approach.


They said that about Khomeini, too. And Brezhnev. And Assad the Younger. They probably said it about Attila: "Aye! Yon princeling's no so mindlessly ferocious as the old man! He's much more pragmatic! You can deal with him if you approach him right, Aetius!"


"His stated priorities for the issues, which need attention and reform, exhibit a clearer focus than in the past and offer some hope that his leadership would extend beyond mere politicking and the maximisation of power."
Posted by: Fred || 03/04/2009 00:00 || Comments || Link || E-Mail|| [6459 views] Top|| File under: Govt of Pakistan
Crucial Indian interceptor missile test this week
CHENNAI: A missile which will waylay and destroy an incoming ballistic "enemy" at an altitude of about 80 km will be launched off the coast of Orissa later this week.

This "crucial test" will seek to prove the efficacy of a host of new technologies, said officials in the Defence Research and Development Organisation (DRDO), which is conducting it. They described it as "a major test to establish a ballistic missile defence [BMD] shield as part of the network-centric warfare." This is the third time an interceptor missile test is being conducted under the BMD shield that India seeks to establish.

The launch will feature two missiles. The "enemy" missile will be a modified version of Dhanush, a surface-to-surface missile. It will take off from a naval ship in the Bay of Bengal and simulate the terminal phase of the flight of a ballistic missile with a range of 1,500 km, similar to Pakistan's Ghauri. As it zeroes in on the Wheeler Island, off Damra village on the Orissa coast, a Prithvi Air Defence (PAD) missile will lift off from the Wheeler Island, intercept the incoming "enemy" missile at an altitude of 70-80 km in the last one second and a half of its flight and pulverise it.

The interceptor PAD missile will use, for the first time, the gimballed directional warhead. It has so far been used only in the U.S. and Russia. When the directional warhead fragments in 360 degrees all round, the target missile coming in from only one direction is sure to be blown up. "Ground tests have been done on the directional warhead. In flight, it will be done for the first time. This is a new thing," the DRDO officials said.

A directional warhead weighs less than 30 kg but its lethality is equivalent to a 150-kg warhead. The PAD would also feature "trajectory optimisation" to enable interception at not only a higher altitude of 80 or 85 km but also at 45 km. It could engage missiles with a range of 300 to 1,500 km.

"The distinct advantage" of intercepting a missile at a higher altitude of 80 km is that the debris will take longer to fall through the atmosphere before it hits the ground and hence will become cinders because of the re-entry of heat, the DRDO officials said. In a typical war scenario, this would reduce the effect of any fallout of nuclear debris and the risk associated with radiation.

The first interceptor missile test, which took place on November 27, 2006, waylaid an incoming ballistic missile in the exo-atmosphere at 48-km altitude. The second test took place on December 6, 2007 against a target missile at 15-km altitude in endo-atmosphere. The third test would be part of India's plan to deploy a two-layered BMD system in the coming years.

In terms of strategic importance, the test would establish India's capability to intercept Pakistan's Hatf and Ghauri missiles.
Posted by: john frum || 03/04/2009 00:00 || Comments || Link || E-Mail|| [6458 views] Top|| File under:
International-UN-NGOs
EU countries worried about Durban II
The Netherlands and France have sharply chastised the UN for singling out Israel in the preparatory text for its upcoming "Durban II" anti-racism conference, but said they are not yet ready to boycott the event. "I am deeply disturbed by the turn this event is taking," Dutch Foreign Minister Maxime Verhagen said on Tuesday in a speech before the UN Human Rights Council in Geneva. "The way in which the preparatory process for this conference has been proceeding suggests that it is unlikely to be a useful exercise."


But they're still going, at least so far ...

The previous night, in an address to a large dinner hosted by the Representative Council of French Jewish Institutions (CRIF) in Paris, French Prime Minister Francois Filion warned that his country would withdraw if changes were not made to the draft text with regard to Israel.

On Friday, the US became the third country after Canada and Israel to announce it will not attend the April 20-24 event in Geneva, which is a follow-up conference to the 2001 UN World Conference Against Racism, Racial Discrimination, Xenophobia and Related Intolerance that met in Durban, South Africa.
Posted by: Fred || 03/04/2009 00:00 || Comments || Link || E-Mail|| [6460 views] Top|| File under:
Iraq
54 lawmakers voted to reduce 2009 budget — MP
Aswat al-Iraq: A total of 54 lawmakers demanded to decrease the financial budget of 2009, a member of the financial committee of the Iraqi Parliament said on Tuesday.

"54 parliamentarians from several political blocs demanded to decrease the 2009 financial budget," Sami al-Atroushi told Aswat al-Iraq news agency, noting that committee presented a report including suggestions to decrease the spending amounts by 10 percent.

The chairman of the parliamentary Integrity Committee, Sabah al-Saaedi, had said earlier that a parliamentary vote on the 2009 federal budget has been put off until Thursday. "The vote has been postponed to give parliamentarians an opportunity to examine the possibility of reducing the budget," al-Saaedi, told Aswat al-Iraq news agency.

Iraq's 2009 federal budget, totaling $62 billion U.S. dollars, is based on an oil price of $50 a barrel.
Posted by: Fred || 03/04/2009 00:00 || Comments || Link || E-Mail|| [6459 views] Top|| File under:
Southeast Asia
Gloria won't interfere in graft case
PHILIPPINE President Gloria Arroyo will not interfere with an impeachment case filed against the nation's top graftbuster over a multi-million dollar corruption scandal, her office said Tuesday. 'The impeachment case against the ombudsman involves an internal process of Congress, which the palace cannot and will not interfere with,' deputy presidential spokeswoman Lorelei Fajardo told reporters.

Mrs Arroyo however remains 'optimistic' that legislators will 'handle this case with judiciousness, objectivity, fairness and reason,' she said.

Mrs Arroyo's critics on Monday filed an impeachment complaint against Ombudsman Merceditas Gutierrez, alleging she betrayed public trust by not prosecuting those involved in alleged corruption in a World Bank-funded road project. They accused Ms Gutierrez of protecting Arroyo's family, since one of those implicated in the corruption case is the president's husband, Jose Miguel Arroyo.

The World Bank earlier blacklisted several Chinese and Philippine firms it said had colluded in the bidding for a US$33 million (S$51.14 million) road rehabilitation project. It sent a report to the Senate quoting witnesses who charged Jose Miguel Arroyo was among the political figures who supported the cartel in cornering lucrative deals.
Posted by: Fred || 03/04/2009 00:00 || Comments || Link || E-Mail|| [6459 views] Top|| File under:
Home Front Economy
Obama sees little economy improvement
Barack Obama draws a gloomy picture of the US economy in the first quarter of the year, saying he sees "little promise" for improvement.


That should drive the market down another couple hundred points ...

"The economy's performance in the last quarter of 2008 was the worst in over 25 years, and frankly, the first quarter of this year holds out little promise for better returns," the US President said during a visit to the US Department of Transportation on Tuesday, AFP said.

Trying to be transparent and outspoken about the economic downturn Obama said "From Wall Street to Main Street, to kitchen tables all across America, our economic challenge is clear."

With a hefty 787 billion dollar stimulus plan, the first African-American President and his team pledged to save the sinking US economy, help the ailing US financial markets and create or save 3.5 million jobs over the next two years. Obama has vowed to pave the way for the Medicare to include more than 45 million Americans who are without any kind of insurance.


There goes another few hundred points on the Dow ...

The meltdown, first felt in the home markets and the financial centers, now is quite apparent all across the US with millions of jobs lost and scores of factories closed.
Posted by: Fred || 03/04/2009 00:00 || Comments || Link || E-Mail|| [6462 views] Top|| File under:
Who's in the News
65
[untagged]
12
Govt of Pakistan
4
Hamas
4
Govt of Iran
3
Iraqi Insurgency
2
TTP
2
al-Qaeda in North Africa
1
Govt of Sudan
1
al-Qaeda in Pakistan
1
Palestinian Authority
1
Taliban
1
TNSM
1
al-Qaeda
Bookmark
E-Mail Me
The Classics
The O Club
Rantburg Store
The Bloids
The Never-ending Story
Thugburg
Gulf War I
The Way We Were
Bio
Merry-Go-Blog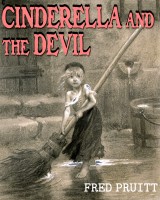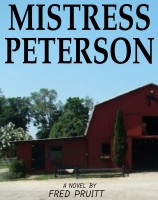 On Sale now!


A multi-volume chronology and reference guide set detailing three years of the Mexican Drug War between 2010 and 2012.

Rantburg.com and borderlandbeat.com correspondent and author Chris Covert presents his first non-fiction work detailing the drug and gang related violence in Mexico.

Chris gives us Mexican press dispatches of drug and gang war violence over three years, presented in a multi volume set intended to chronicle the death, violence and mayhem which has dominated Mexico for six years.
Click here for more information


Meet the Mods
In no particular order...


Steve White
Seafarious
Pappy
lotp
Scooter McGruder
john frum
tu3031
badanov
sherry
ryuge
GolfBravoUSMC
Bright Pebbles
trailing wife
Gloria
Fred
Besoeker
Glenmore
Frank G
3dc
Skidmark
Alaska Paul



Better than the average link...



Rantburg was assembled from recycled algorithms in the United States of America. No trees were destroyed in the production of this weblog. We did hurt some, though. Sorry.
3.80.6.131

Help keep the Burg running! Paypal: