Africa Horn
Somali pirates seize Greek vessel
Pirates in the Gulf of Aden have seized a Greek-owned cargo ship. The BBC's Jonah Fisher, on board a UK warship 100km (60 miles) away, said the captain of the MV Saldanha radioed that pirates had boarded his ship.

The Saldanha is now heading to Somalia under pirate command after the UK navy's HMS Northumberland judged it was beyond its remit to pursue the ship. The warship is part of an EU task force patrolling the waters off the unstable Horn of Africa to deter pirate attacks.

But when the captain of the Saldanha made contact with HMS Northumberland, he told the ship that pirates had warned the British warship to stay away. Trying to retake captured ships is not what the EU's anti-piracy task force does, our correspondent reports from on board the UK vessel. After sending a helicopter up to take a closer look, the frustrated commander of HMS Northumberland had to accept there was nothing more his men could do.

The MV Saldanha was reportedly sailing under a Maltese flag when it was hijacked. The Greek merchant marine ministry confirmed the Saldanha was seized, adding that the ship was manned by a 22-strong crew, Reuters news agency reported. The ministry said the ship was loaded with coal and was heading to Slovenia, Reuters said.

The International Maritime Bureau has issued a warning to shipping recently, saying that the risk from piracy off the coast of Somalia was rising again, after the number of pirate seizures dropped off at the end of last year. The bureau's reporting centre in Kuala Lumpur says six ships were attacked last week, but all managed to escape. The bureau blamed the heightened risk on more favourable weather and the temptation for pirates to target more ships for ransom, after recently releasing a number of hijacked vessels.
Posted by: tu3031 || 02/23/2009 12:18 || Comments || Link || E-Mail|| [6470 views] Top|| File under:
Africa Subsaharan
Scores of Zimbabwe farms 'seized'
Scores of white-owned farms in Zimbabwe have been invaded since the country's national unity government took office, a union chief has told the BBC.

Commercial Farmers Union President Trevor Gifford said 77 properties had been occupied in the last fortnight. MPs, police, the military and Reserve Bank of Zimbabwe officials had taken part in the invasions, he said.

Many of the farmers targeted recently mounted a successful legal challenge to government land reforms, he added. The Southern African Development Community (Sadc) Tribunal ruled in November the Zimbabwe government's programme of seizing white-owned property for redistribution to landless blacks was discriminatory and illegal.

The government said at the time that it would not comply with the ruling.


Time to move to Zambia, folks ...


Meanwhile, Roy Bennett - the MDC's nominee for deputy agricultural minister - faces a bail hearing on Tuesday after he was arrested this month accused of terrorism on charges his supporters say are trumped-up.

Movement for Democratic Change (MDC) leader Morgan Tsvangirai was sworn in as prime minister earlier this month in a unity government with President Robert Mugabe's Zanu-PF. The power-sharing deal was eventually agreed after disputed elections and months of talks, during which the economy slid into a deepening crisis.

Mr Gifford told the BBC News website the recent spate of invasions was focused on the provinces of Mashonaland Central, Mashonaland West, Masvingo and Midlands. The CFU president blamed the invasions on a minority of figures close to Zanu-PF who were "using their offices to ensure ethnic cleansing can take place before the prime minister is able to stabilise the country".

"This is being led by members of the old regime in Zanu-PF who are not willing to see the transition take place to a new unity government," Mr Gifford added. "Zimbabwe is facing a severe food crisis and we're in the midst of the agricultural season so the impact of this will worsen the catastrophe."

The ministers of agriculture and lands - both ministries run by Zanu-PF in the unity administration - were unavailable for comment when contacted by the BBC.

Mr Gifford said there were about 400 white-owned farms left functioning in Zimbabwe.
Posted by: tipper || 02/23/2009 11:54 || Comments || Link || E-Mail|| [6483 views] Top|| File under:
Arabia
Saudi officials block child marriages
Marriage officials in Saudi Arabia have refused to marry three 13-year-old girls, amid an outcry by rights activists in the kingdom over child marriages, Al-Watan newspaper reported on Saturday.
Last week marriage officials told the parents of three girls that they were too young, citing a recent instruction by the head of the Dammam regional courts, Sheikh Abdulrahman al-Raqib, Watan reported.

When the father of one then sought permission from Raqib, he was told to wait until she was 15.

Saudi Arabia has no law setting a minimum age for marriage for either gender, leading to occasional cases in which girls are married off by their parents before reaching their teens, some even younger than age 10. Saudi human rights activists have sought to have a law banning the practice of child marriage and setting a minimum age of 18, but some powerful religious officials have resisted.

In January, the grand mufti, Abdul Aziz al-Sheikh, said girls as young as 10 may be married according to Islam and stressed that Islamic law is not by any means oppressive to women as he lashed out at critics. "If a girl exceeds ten or twelve then she is eligible for marriage, and whoever thinks she is too young, then he or she is wrong and has done her an injustice," he said.

The Saudi National Human Rights Association (NHRA) has criticized the occurrence of marriage of minors in the kingdom and considered it a violation of childhood. The association has sought to work with authorities to curb the practice and protect children's rights.
Posted by: Fred || 02/23/2009 00:00 || Comments || Link || E-Mail|| [6473 views] Top|| File under:
Caribbean-Latin America
Lugar: 'US embargo on Cuba a failure'
In that case it won't hurt anything to leave it in place, will it?
Failure for whom? I must say having it in place hasn't bothered me a bit ...
Posted by: Fred || 02/23/2009 00:00 || Comments || Link || E-Mail|| [6472 views] Top|| File under:
China-Japan-Koreas
China issues call to crush Tibetan 'separatists'
Make sure you send a nice 'thank you" card to Barry and Hillary...


BEIJING (AFP) – China has ordered government and security forces in Tibet to crush any signs of support for the Dalai Lama, state media said Thursday, as the tense 50th anniversary of an anti-Chinese uprising nears.


Your bumper stickers are useless against us!


A conference of Tibetan leaders ordered authorities to "mobilise and fully deploy" to maintain stability, the Tibet Daily said, in a possible indication China fears unrest ahead of the March 10 anniversary. "The meeting called on the party, government, military, police and public in all areas... to firmly crush the savage aggression of the Dalai clique, defeat separatism, and wage people's war to maintain stability," the paper said of the meeting in Lhasa. The report gave no details on any security measures.


After that quote, why would they have to...


It said the order was aimed at ensuring stability for the 50th anniversary of social reforms introduced to supplant the Dalai Lama-led Buddhist system. However, those reforms followed the failed uprising that began on March 10, 1959, and forced the Dalai Lama to flee into exile.

China is maintaining ultra-tight security on the Himalayan region ahead of the anniversary of the uprising, which was crushed by Chinese forces. The Tibetan government-in-exile says the Chinese army killed 87,000 people in the crackdown. China has ruled Tibet since 1951, a year after sending troops in to "liberate" the region from serfdom.

The Tibetan security meeting said the overarching task for Tibetan authorities this year was to "resolutely go toe-to-toe in a battle against all destructive separatist activities to maintain stability." A separate editorial by the Tibet Daily, the ruling Communist Party's main mouthpiece in Tibet, also called for a toughened stance. "We must maintain heavy pressure on criminal violators from start to finish," said the editorial, which focused on the "separatist" threat.

China maintains that the Dalai Lama, who remains revered by Tibetans, is a dangerous separatist bent on independence for Tibet, a charge he denies. But the Tibetan spiritual leader this month warned of a possible uprising in his homeland amid anger over a Chinese crackdown put in place after violent anti-Chinese riots erupted across Tibet on last year's anniversary. "It is so tense that the Chinese military have their hands on the trigger when they carry weapons... So long as there is a Chinese military presence, there will be tension," he said in Germany.

In a sign of the tension, police clashed with Tibetans in neighbouring Sichuan province this week after protests in support of the Dalai Lama, according to witnesses and activist groups. The unrest in Litang county was the first reported major outbreak of violence ahead of the anniversary and led to up to two dozen arrests, the activist groups said.

Chinese authorities regularly accuse the Dalai Lama of inciting separatist unrest in Tibet, but he says discontent stems from what he calls Beijing's campaign to extinguish traditional Tibetan culture. Another Tibet Daily report said the Tibet branch of the state Buddhist Association of China on Wednesday revised its charter to require all nuns and lamas to reject the Dalai Lama.

The revision calls on monks to "see clearly that the 14th Dalai Lama is the ringleader" of Tibetan separatists and "a loyal tool of anti-China Western forces, the root cause of social unrest in Tibet, and the biggest obstacle to building up Tibetan Buddhism."
Posted by: tu3031 || 02/23/2009 12:38 || Comments || Link || E-Mail|| [6482 views] Top|| File under:
Europe
Lost Secret footage found of Americans practising D-Day landings at Devon
Secret footage of U.S. soldiers training alongside British troops for D-Day in South-West England have been unearthed from a dusty archive and seen for the first time in 65 years.

The 38 reels - lasting ten minutes each - show a variety of images including tanks rolling across beaches and soldiers wading through waves. In another sequence, troops are lined up in make-shift landing barges.

Wartime leaders Winston Churchill and Dwight Eisenhower are also seen inspecting troops and remarkably there is footage of Russian military staff observing the manoeuvres.
Posted by: Yosemite Sam || 02/23/2009 16:01 || Comments || Link || E-Mail|| [6471 views] Top|| File under:
Tens of Thousands Protest Irish Economic Measures
About 100,000 people filled the streets of the Irish capital Saturday to protest the government's handling of the country's economic crisis, police said.

The march through the heart of Dublin, organized by the Irish Congress of Trade Unions, was in response to a government plan to cut public sector pay at a time when it is pumping billions of dollars into Ireland's troubled banks.

The government has argued that wage reductions are needed to keep Ireland's ballooning deficits under control and reassure international markets that the country is not spiraling toward a default.

But the plan, which effectively docks 7 percent from the paychecks of 350,000 Irish workers, comes amid revelations of shady dealings and irresponsible lending at the banks now getting taxpayers' help.

Ireland once had one of the fastest-growing economies in Europe, but boom turned to bust last year as shock waves from the subprime lending crisis in the United States spread across the globe.

Organizers originally planned the demonstration as a protest over the wage cutbacks, but later called on all Irish workers to turn out in a show of strength.


Posted by: Fred || 02/23/2009 00:00 || Comments || Link || E-Mail|| [6483 views] Top|| File under:
EU leaders turn to IMF amid financial crisis
BERLIN: The leaders of Germany, Britain, France and other European nations called Sunday for the resources of the International Monetary Fund to double, to $500 billion, to help head off new problems in countries already hit hard by the global economic and financial crisis.


And where does the IMF get its money?

Eyeing a contagion that is rapidly spreading to eastern Europe and even countries that use the euro, the leaders highlighted the crisis-prevention role of the IMF, an institution whose relevance to the current global economy seemed in doubt only a few years ago.

In Germany, a growing unease that the crisis is about to strike close to home has contributed to a shift in the country's reluctance to bankroll efforts to ease the financial crisis -- whether in the form of bank bailouts or stimulus packages -- for fear of paying for other countries' mistakes. German officials appear to have concluded that their own economy, underpinned until recently by booming exports, cannot stay afloat if its neighbors crash. Also, international officials from the IMF and the World Bank have argued strongly in private to German officials that Berlin was underestimating the extent to which the crisis was tearing at the hard-fought economic integration of Europe.

In eastern Europe, currencies have tumbled sharply against the euro as financial markets bid up the odds of an all-out collapse along the lines of Asian countries in the late 1990s. Already, Hungary and Latvia, both European Union members that do not use the euro, have gotten rescue packages from the IMF and the European Union.

And among the countries that use the euro, particularly Greece and Spain, financial chaos has meant that government borrowing costs have grown in relation to stalwarts like Germany.

The French president, Nicholas Sarkozy, endorsed support for fellow European countries on Sunday, while warning that those in need of help will have to revamp policies. "If someone needs solidarity they can count on their partners," Sarkozy said at the conclusion of the economic summit meeting here. "Their partners also need to count on them to follow certain basic rules."

Last week Peer Steinbrück, the German finance minister, suggested that Germany would help finance rescues if necessary, despite European treaties designed to promote fiscal self-reliance.

Those developments foreshadow difficulties this year for countries that must borrow on international capital markets to refinance old debt and raise fresh cash.

Between expressions of solidarity and a newfound emphasis on the IMF, the European leaders appeared to be corralling the resources, both political and financial, that would allow bailouts of additional European countries if needed. Economists believe the presence of a credible rescue framework would convince financial markets to ease pressure on the countries, eliminating the need for emergency action.

Daniel Gros, director of the Center for European Policy Studies in Brussels, said the shift in Berlin and Europe more generally "opens the door to German dominance" of politics in the 27-nation European Union since its financial heft is likely to become vital for weaker neighbors as the crisis drags on. "The Germans are now in the position to say 'I'll rescue you, but you better follow the rules,' " Gros said. "We are at the beginning of a new game."

European leaders in Berlin also directed their finance ministers to study the creation of a common bond issue among the 16 countries that use the euro, a move that would partially extend Germany's sterling credit rating to its shakier neighbors.

The meeting, which also included leaders from Italy, Spain, the Netherlands and the Czech Republic, the current holder of the European Union's rotating presidency, was intended to hammer out a common European position ahead of the April meeting of the G-20, the group of industrialized economies and developing countries, in London.
Posted by: Steve White || 02/23/2009 00:00 || Comments || Link || E-Mail|| [6468 views] Top|| File under:
Home Front: Politix
W. House: DoD Officials Must Vow Secrecy on Budget
The Obama administration has directed defense officials to sign a pledge stating they will not share 2010 budget data with individuals outside the federal government.

In an undated non-disclosure agreement obtained by Defense News, the administration tells defense officials that "strict confidentiality" must be practiced to ensure a "successful" and "proper" 2010 defense budget process.


This doesn't sound good. More at the link




Yup, we'll hear about the defense cuts the day before they're passed ...
Posted by: whitecollar redneck || 02/23/2009 00:00 || Comments || Link || E-Mail|| [6471 views] Top|| File under:
India-Pakistan
India approves £1.7bn plan to launch astronauts as Asian space race hots up
India has approved a £1.7 billion plan to launch its first astronauts into space by 2015, in its latest bid to close the gap with China in what many see as a 21st Century Asian version of the Cold War race for the Moon. The Indian Space Research Organisation (ISRO) will attempt to put two people into orbit 172 miles (275 km) above the Earth for seven days, according to a proposal approved by the Planning Commission at a meeting on Friday.

"ISRO needs to be supported as it has done marvellous job in the field of Space Science. That's why Planning Commission will support it," Montek Singh Ahluwalia, Deputy Chairman of the Planning Commission, told reporters. "An unmanned flight will be launched in 2013-2014 and manned mission likely to launch by 2014-2015," he said.

The Cabinet must still sign off on the plan, but that is expected to be a formality now that the Planning Commission has approved it, S. Satish, a spokesman for ISRO, told The Times.

The decision follows ISRO's successful launch in October of India's first unmanned lunar mission, Chandrayaan-1, which is now orbiting the Moon to compile a 3-D map of its surface among other things. That mission catapulted India into the world's most elite club, rubbing shoulders with the United States, Russia, Japan and China as the only countries capable of independently reaching the Moon.

India's second unmanned lunar mission, Chandrayaan-2, is already scheduled to be launched in 2011.

ISRO has also been lobbying for years to secure government funding for its plans to send an astronaut into space by 2014 - eleven years after China - and to the Moon by 2020, four years ahead of China's target date.

Critics say ISRO's plans are a waste of money in a country where the 76 per cent of the population of 1.1 billion live on less than $2 a day, and child malnutrition levels are on a par with sub-Saharan Africa. But ISRO argues that India makes money from commercial satellite launches, and scientific research from the space programme has helped to develop its information technology industry.

Indian officials, especially in the military, are also concerned that India lags far behind China, which shot down a satellite in 2007 and completed its first space walk last year.

Richard Fischer Jr, a senior fellow on Asian Military Affairs at the International Assessment and Strategy Centre, said last week that India needed to review its space programme to confront the military threat from China. "We have to look forward to China performing military activities from the Moon," he said.

ISRO's ambitious plans were given a significant boost last week when the government increased its budget for this year by 27 per cent to 44.6 billion rupees ("613m). Of that, 1.75 billion rupees ("24m) is to be spent on training astronauts and other space science personnel - representing a 73 percent increase over last year.

K Radhakrishnan, a member of India's Space Commission and Director of the Vikram Sarabhai Space Centre, said the budget approved last Friday would cover development of a new space vehicle. "We are planning to put persons in the vehicle and launch them into space for seven days in an orbit of 275 km," he told reporters.

ISRO says the vehicle will be launched on a modified version of ISRO's Geosynchronous Satellite Launch Vehicle Mark 2, which is currently under development and is due to be tested for the first time later this year.

Russia will help to build the astronaut capsule and select and train the astronauts under an agreement signed in December on a state visit to India by Dmitry Medvedev, Russia's President. The agreement also stipulates that an Indian astronaut will fly aboard a Russian Soyuz spacecraft in 2013, making him or her only the second Indian ever to enter orbit.

Rakesh Sharma, the first Indian in space, was sent into orbit in 1984 on board a Soyuz capsule launched by the Soviet Union, which supported India's space programme throughout the Cold War.
Posted by: john frum || 02/23/2009 11:02 || Comments || Link || E-Mail|| [6476 views] Top|| File under:
Iraq
Iraq invites France back to build nuclear plant
Iraqi minister of electricy Karim Wahid invited France Sunday to resume its aid to Iraq to build a nuclear power plant, three decades after a Paris constructed reactor near Baghdad was bombed by Israeli warplanes. Enlisting France's help comes amid Iraq's struggle to fund its way to 24-hour power coverage.

"We have had very good relationships with French companies," the minister told AFP in an interview. "I am willing to enter into contacts with the French nuclear agency and to start to build a nuclear power plant, because the future is nuclear," he said. "This is my perspective."

Under former dictator Saddam Hussein, Iraq sealed a 1976 deal with France to build the Osirak nuclear reactor, where construction started in 1979. But in June 1981, during the Iran-Iraq war, Israel sent warplanes to bomb the unfinished reactor south of the Iraqi capital, charging that Saddam's aim was to build nuclear weapons.

Then French premier Jacques Chirac cultivated a special relationship with Iraq during the 1970s. As French president two decades later, he opposed the US-led invasion which toppled Saddam over alleged weapons of mass destruction.

"France has not shown up yet (in post-Saddam Iraq). They will come hopefully," said Wahid, adding that France, whose President Nicolas Sarkozy visited Baghdad on February 10, had "been a good friend to Iraq."
Posted by: Fred || 02/23/2009 00:00 || Comments || Link || E-Mail|| [6475 views] Top|| File under:
Science & Technology
Global Warming Alert: Ministers get close look at Antarctic ice threat
TROLL RESEARCH STATION, Antarctica -- A parka-clad band of environment ministers landed in this remote corner of the icy continent on Monday, in the final days of an intense season of climate research, to learn more about how a melting Antarctica may endanger the planet.


What an appropriate name...


Representatives from more than a dozen nations, including the U.S., China, Britain and Russia, were to rendezvous at a Norwegian research station with American and Norwegian scientists coming in on the last leg of a 1,400-mile (2,300-kilometer), two-month trek over the ice from the South Pole. The visitors will gain "hands-on experience of the colossal magnitude of the Antarctic continent and its role in global climate change," said the mission's organizer, Norway's Environment Ministry.


It's..."colossal"! "Stupendenous"! "Monumental"! It's "really big"! Maybe...


Continued on Page 49
Posted by: tu3031 || 02/23/2009 12:56 || Comments || Link || E-Mail|| [6472 views] Top|| File under:
Southeast Asia
Foreigner's decapitated head found hanging from famous Bangkok bridge
This does not appear to be related to the bloody jihad in the south.


Police on Monday afternoon found body of a foreigner whose head was found hanging from the Rama VIII Bridge. Police believed that the headless body belonged to a foreigner whose name was not known. However they would wait for forensic test to know whether the body and the head were from the same person. The body was found floating in the water near the site where the head was found.

Earlier reports said the head of a man, believed to be a foreigner in his 40s, was found hanging from a rope at Rama IX Bridge in Phra Nakhon district on Sunday. The head was apparently put in a plastic bag and hung from the bridge's railing. When it was found at about 2pm, the plastic bag was detached from the head, revealing a gruesome sight. A doctor estimated the victim had been dead for at least eight hours.

Two sentences, "I want but I cannot ...," and "I came to Bangkok to be you" were found written on the railing, said police chief Colonel Chavalit Prasobsilp. He will wait for autopsy results before concluding how the head was severed from the body. "We will check the security cameras at the bridge and see if anything related to the incident was captured," he said.

The media was requested to publish clear pictures of the victim's face to help police identify him. "We need to urgently know who the victim was," he said.
Posted by: ryuge || 02/23/2009 05:41 || Comments || Link || E-Mail|| [6471 views] Top|| File under:
Home Front Economy
AmEx paying card holders to close their accounts
American Express Co, battered by mounting credit card losses, is offering $300 to a limited number of U.S. card holders who pay off their balances and close their accounts, the company said on Monday.

"We sent the offer out to a select number of card members," said Molly Faust, a company spokeswoman. "We are looking at different ways that we can manage credit risk based on the costumers overall credit profile."

The company did not say how many card holders would receive the offer and did not disclose the total of their card balances.

Card holders have until the end of February to accept the offer and must close their accounts in March or April. Each card holder will receive a $300 pre-paid American Express card.

American Express, often seen as catering to relatively wealthy customers and companies, has been expanding its credit card business in recent years by reaching out to a wider range of clients.

But that strategy has backfired. The company's earnings tumbled in the fourth quarter as credit losses jumped and debt-burdened consumers slashed spending.

In addition, American Express reported last week that credit card delinquencies rose in January more than analysts expected, as U.S. unemployment increased and the global economy deteriorated.

Like its credit card rivals such as Discover Financial Services, Capital One Financial Corp, JPMorgan Chase & Co and Citigroup Inc, American Express is selectively scaling back the credit lines of some U.S. customers and reducing efforts to gain new customers domestically.

The firm is cutting expenses, aiming to save $1.8 billion in 2009.

American Express shares fell 3 percent to $12.58 in afternoon trading on the New York Stock Exchange. The shares have lost a third of their value this year.


Credit card companies are in deep trouble with the credit crunch. If they cannot sell bonds to underwrite cardholder debt, they are out of business. They are now directly competing with the US government to get bond investment dollars.
Posted by: Anonymoose || 02/23/2009 21:21 || Comments || Link || E-Mail|| [6482 views] Top|| File under:
Philadelphia newspapers' owner files for bankruptcy
Philadelphia Newspapers L.L.C., which owns The Inquirer, the Philadelphia Daily News, and Philly.com, filed for bankruptcy protection yesterday in a bid to restructure its $390 million in debt load. The company, bought by a group of Philadelphia-area investors for $562 million in 2006, said the voluntary Chapter 11 filing would not interrupt its daily operations.

"This restructuring is focused solely on our debt, not our operations," chief executive officer Brian P. Tierney, who led the group that provided about $150 million of the purchase price three years ago, said in a news release. "Our operations are sound and profitable," said Tierney, referring to operating profits before interest and certain other costs.


So you'll just screw the people who loaned you the money in '06. Can't say I'm surprised. Wonder if the creditors will rise up and throw you out?

The financial burden from an advertising downturn, rising costs for newsprint, and the migration of readers to the Internet caused Philadelphia Newspapers to fall out of compliance with its loan agreements last year. The same conditions have devastated the broadcast industry.

The company said it decided to turn to Bankruptcy Court after negotiating with its lenders for the last 11 months. During that time, the company was billed $13.4 million in penalty interest and fees.

It is not clear whether the current owners will retain a stake in the company if the debt is successfully restructured with the help of a bankruptcy judge. Ideally, a restructuring would reduce the amount of debt and lower the interest rate.


... and throw out the current owners ...

Citizens Bank is the agent for the senior lenders, who have included Angelo Gordon & Co., CIT Group Inc., and Wells Fargo & Co.

The Newspaper Guild, which represents newsroom and other employees of the company, alerted its members of the bankruptcy filing today.

To fund operations during the restructuring, the company asked for court approval of $25 million in debtor-in-possession financing that was arranged by NewSpring Capital in Radnor.

The Philadelphia Newspapers filing follows last month's bankruptcy filing by the Minneapolis Star Tribune. The Journal Register Co., based in Yardley and the publisher of a number of local daily and weekly newspapers, filed for bankruptcy Saturday. Just last week, the publicly traded New York Times Co. suspended its dividend to cope with the economic downturn. The Tribune Co., which was saddled with a massive $13 billion debt load when Chicago real estate magnate Sam Zell bought it in 2007, filed for bankruptcy protection in December.


And the same jerks who leveraged them into bankruptcy are walking away from the mess.
Posted by: Steve White || 02/23/2009 09:30 || Comments || Link || E-Mail|| [6471 views] Top|| File under:
Microsoft wants refund on paychecks
Giant software maker Microsoft, which recently cut 1,400 jobs, has asked a number of former employees for a refund on their paycheck.

In letters sent to laid-off workers Microsoft claimed the 'generous' severance payouts was due to an accounting mistake, asking the recipients to return the overpay, TechCrunch reported Saturday.

"An inadvertent administrative error occurred that resulted in an overpayment in severance pay by Microsoft," the letter read. "We ask that you repay the overpayment and sincerely apologize for any inconvenience to you."

The letter did not provide an explanation for the accounting error. However, it said that monetary punishment would be considered should the recipients refuse to return the overpayment.

A Microsoft spokesman has reportedly confirmed the report and the authenticity of the letter. He, however, declined to provide more information, describing the situation as a "private matter between the company and the affected people."

According to CNET some of the former employees at the company were also notified that they were 'under compensated'.

Posted by: Fred || 02/23/2009 00:00 || Comments || Link || E-Mail|| [6484 views] Top|| File under:
Who's in the News
62
[untagged]
5
TTP
5
Hamas
4
Govt of Iran
2
Govt of Pakistan
2
al-Qaeda in Pakistan
2
Islamic State of Iraq
2
Global Jihad
1
al-Qaeda in Iraq
1
Iraqi Insurgency
1
TNSM
1
Jamaat-e-Islami
1
Jamaat-ul-Mujahideen Bangladesh
1
Pirates
1
Taliban
1
Govt of Sudan
1
Govt of Syria
Bookmark
E-Mail Me
The Classics
The O Club
Rantburg Store
The Bloids
The Never-ending Story
Thugburg
Gulf War I
The Way We Were
Bio
Merry-Go-Blog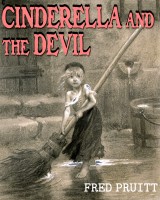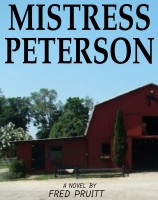 On Sale now!


A multi-volume chronology and reference guide set detailing three years of the Mexican Drug War between 2010 and 2012.

Rantburg.com and borderlandbeat.com correspondent and author Chris Covert presents his first non-fiction work detailing the drug and gang related violence in Mexico.

Chris gives us Mexican press dispatches of drug and gang war violence over three years, presented in a multi volume set intended to chronicle the death, violence and mayhem which has dominated Mexico for six years.
Click here for more information


Meet the Mods
In no particular order...


Steve White
Seafarious
Pappy
lotp
Scooter McGruder
john frum
tu3031
badanov
sherry
ryuge
GolfBravoUSMC
Bright Pebbles
trailing wife
Gloria
Fred
Besoeker
Glenmore
Frank G
3dc
Skidmark
Alaska Paul



Better than the average link...



Rantburg was assembled from recycled algorithms in the United States of America. No trees were destroyed in the production of this weblog. We did hurt some, though. Sorry.
35.153.100.128

Help keep the Burg running! Paypal: